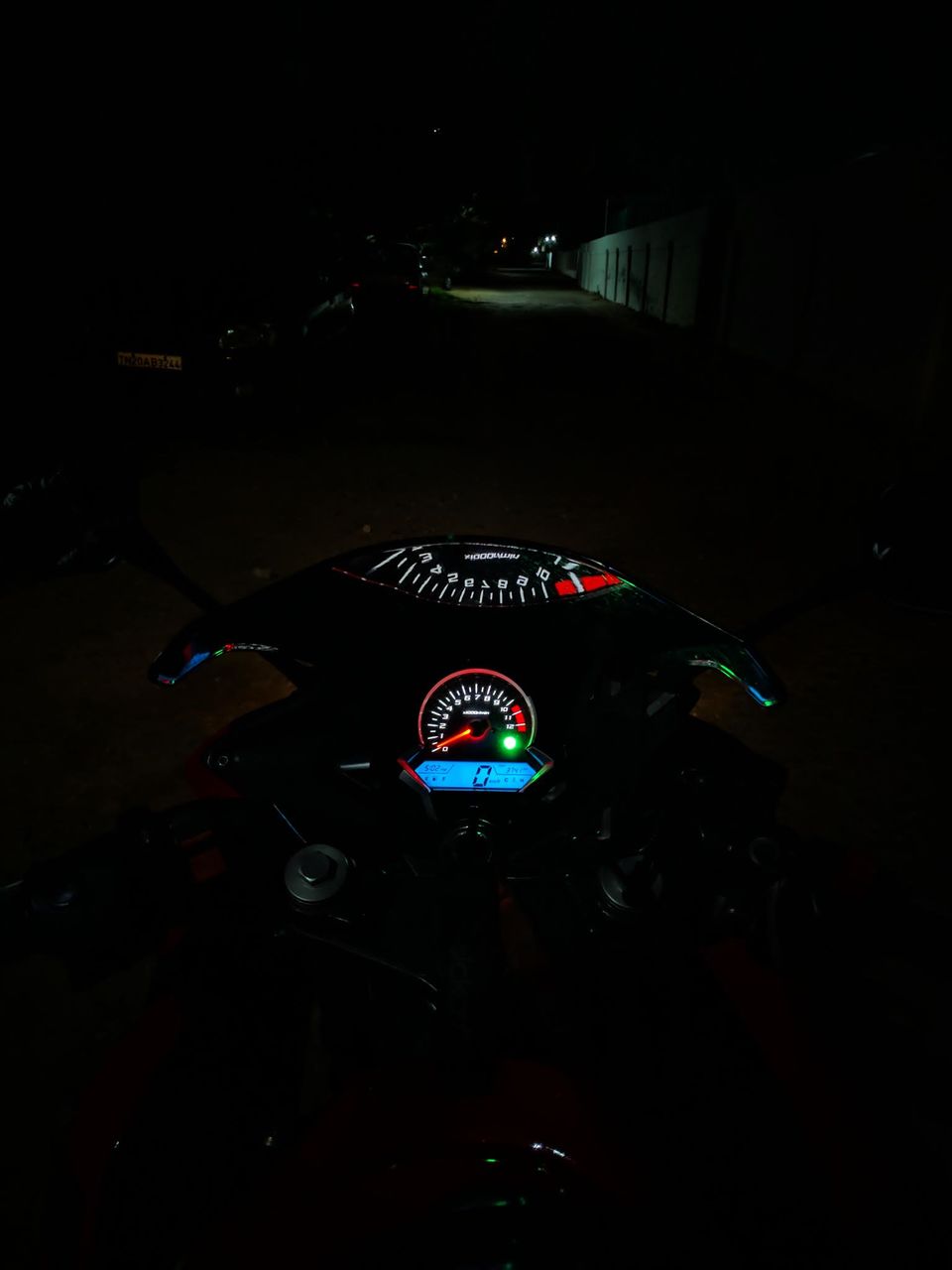 It was 5 am of a long Sunday morning. The destination was BR Hills. It is a small hill and is a part of the Western Ghats. One of my friends suggested this place when i was doing my second year of college. Since then this ride was due which i thought to fulfill this Sunday. So, it was me and seven other guys in a car and a bike. The idea was to begin early to get quite a bit more time to explore the area cause there wasn't much to our knowledge. It was 183 kms from my place and as per my calculation, we'd make it in 5 to 6 odd hours. But, as usual one of the guys was late giving us a 1 and a half hour late start. So, we started around 7 am.

We stopped at Bannari for breakfast. It was a pleasant morning and we were full of energy after the heavy breakfast. After that, it was all uphill. 27 hairpin bends of Dhimbam was easy. Did'nt take much time to cross.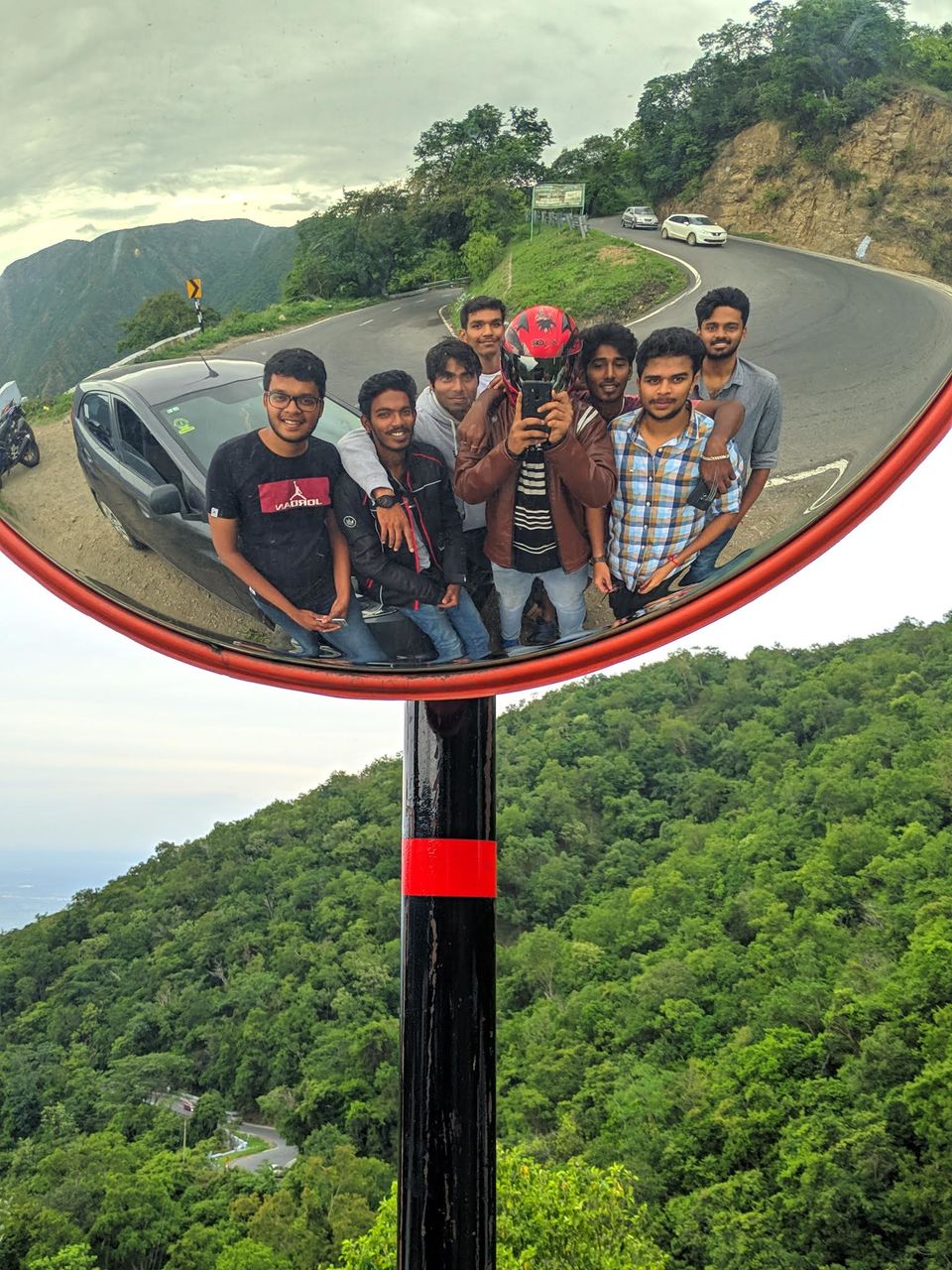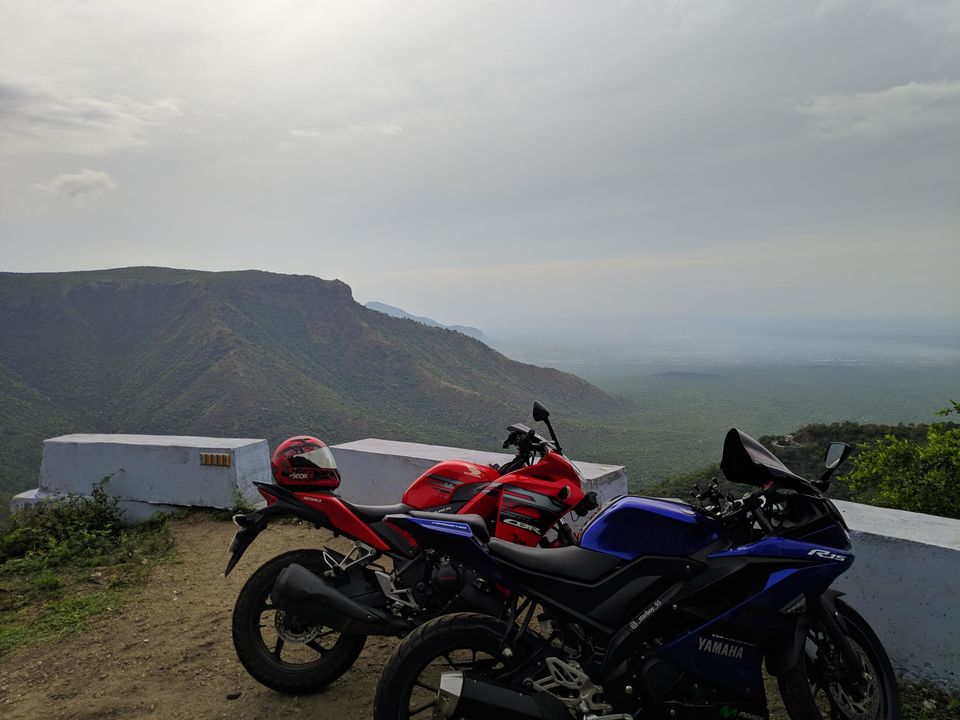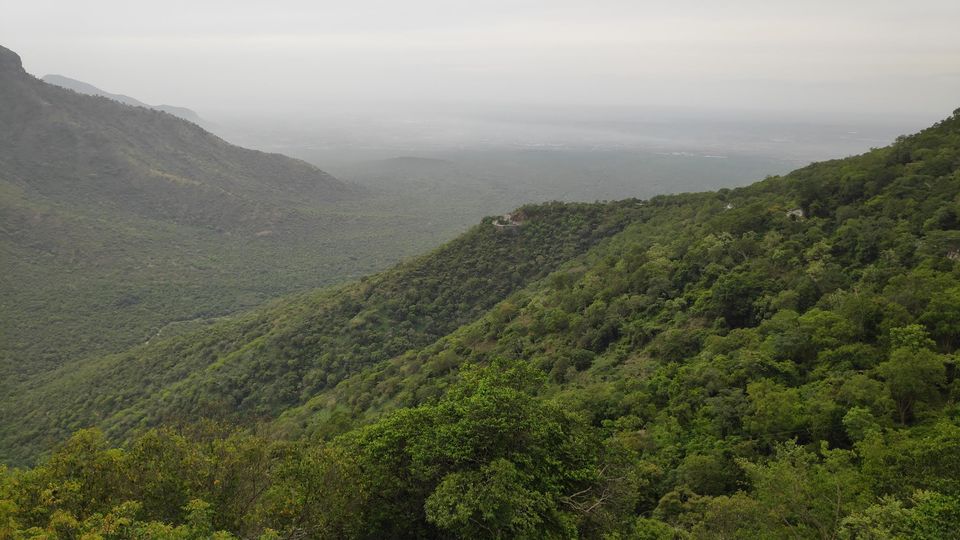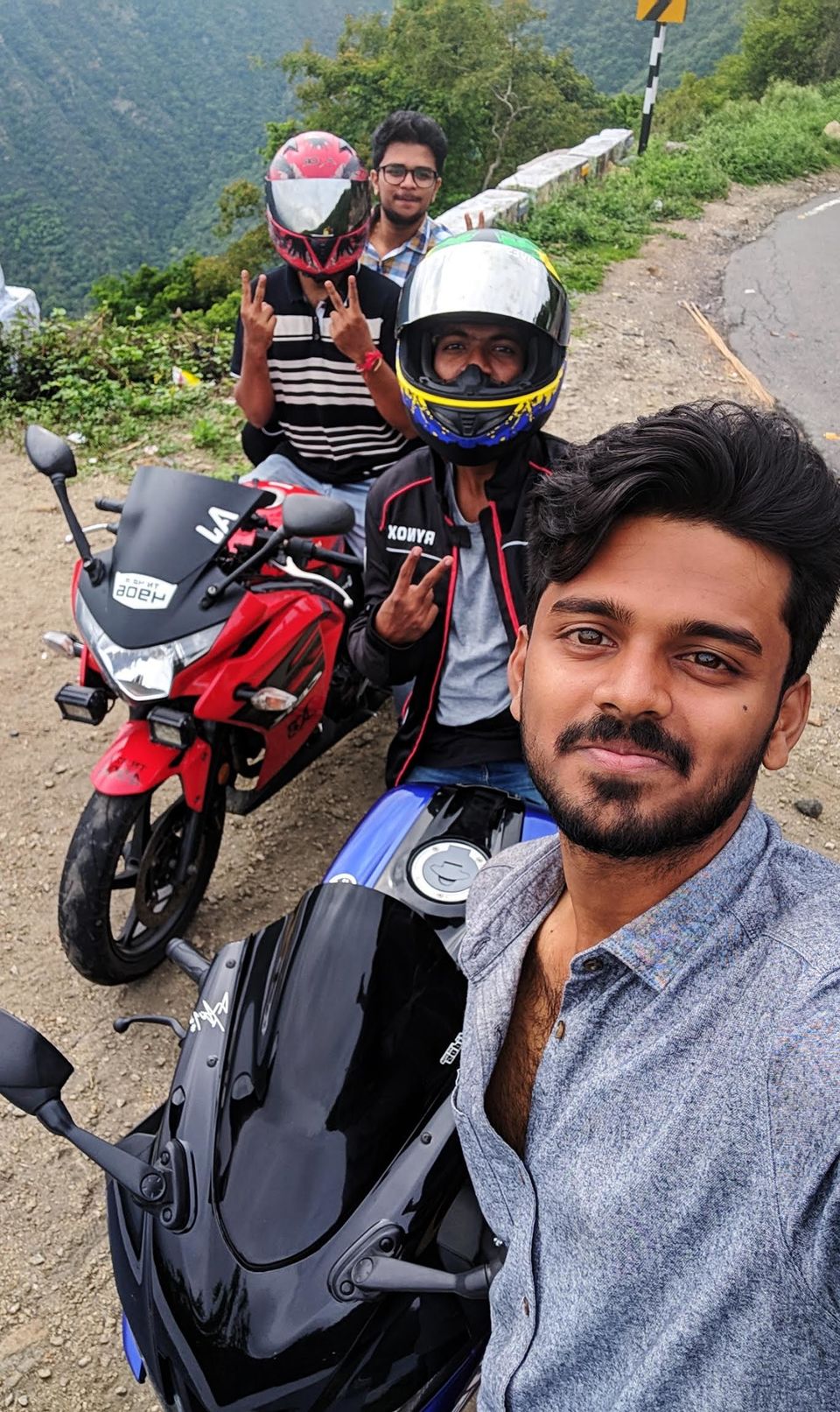 If you guys are wondering where i am? Chill, I'm hiding behind the helmet. It wasn't a big strain till Dhimbam cause it was a mere 96 kms ride. The main task was after crossing the Tamilnadu-Karnataka border. The Karnataka roads are not that great. You'd feel the change as you cross borders. Tamilnadu roads are smooth and buttery while Karnataka roads are full of potholes. The guys in car had a hard time filtering the potholes while us in the bikes found it thrilling. The real test of a biker is in the way he filters the potholes without reducing his speed. This trait is embedded in all us Indians. We hate bumps, don't we?
It was a long way till we reached the smoother roads of Chamrajnagar. The road to BR Hills were just fabulous. The final 24 kms is what you'd love the most irrespective of the vehicle you're in. You'd love every bit of the journey.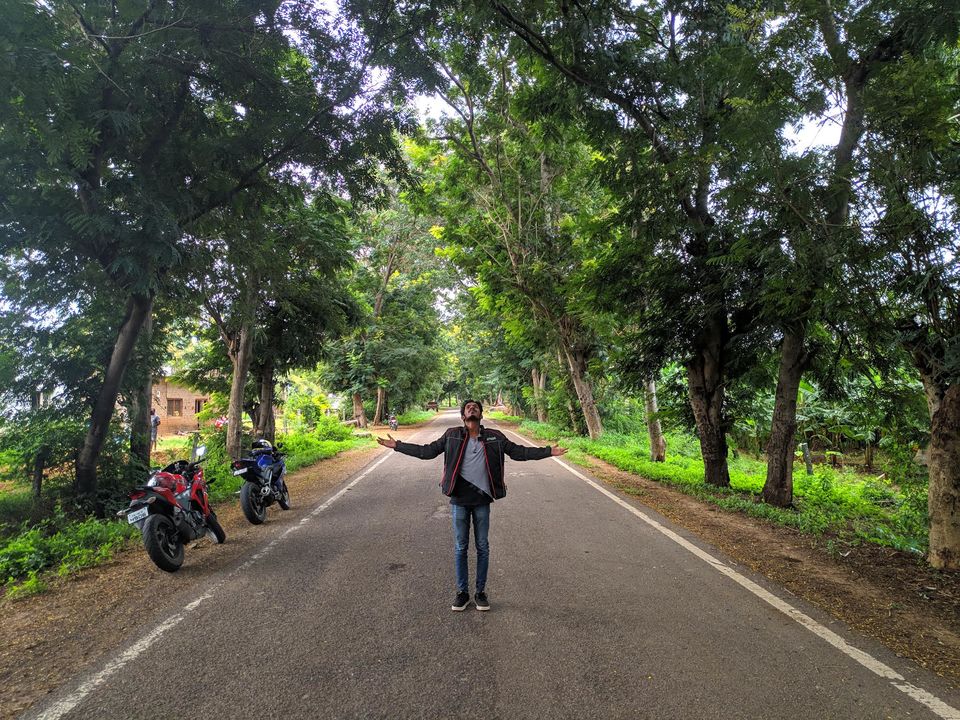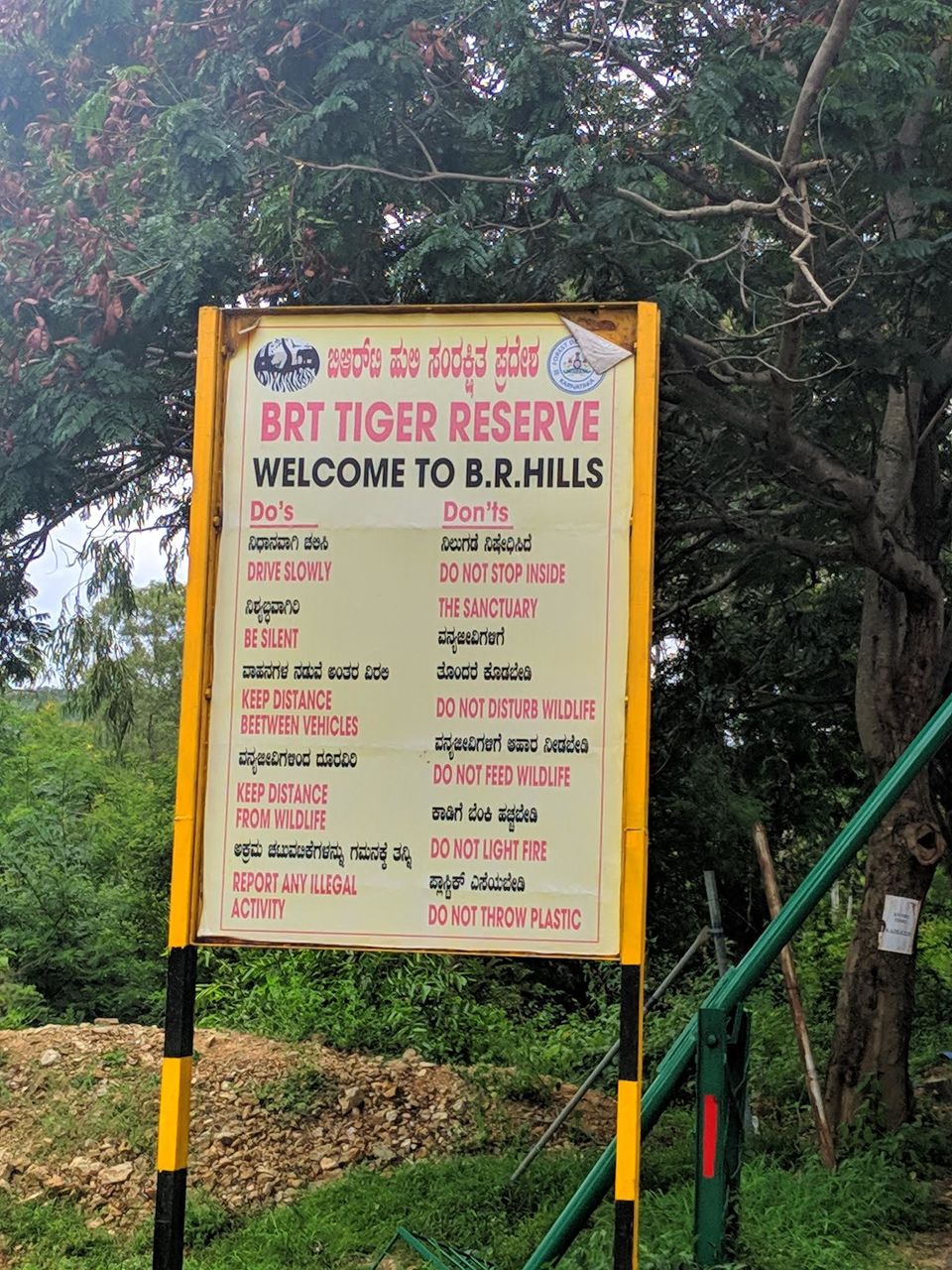 I've included a time lapse of the way to the tophill. It's kind of shaky cause we left the stabiliser back at home. But, i think you could still get an idea of how the road to the top is. The scenery is beautiful. The surrounding is calm and less crowded. I thought that not many people knew about this place but to my surprise we saw a lot of bikers crossing making it obvious that there's much more for me to know.
There were no big hairpin bends. The bends were moderate and the road wasn't much steep. And the climate was a cherry on top. It just made our visit a whole lot better. The top has a parking with few tea stalls around. The view is situated at the backside of the temple which is a 150 steps above. The staircase was tall and trust me when i say tall, it is TALL.
The view was nice but i expected a bit more. But, it's fine. The way to the view gave me enough thrill. There are few clips i took on the way down.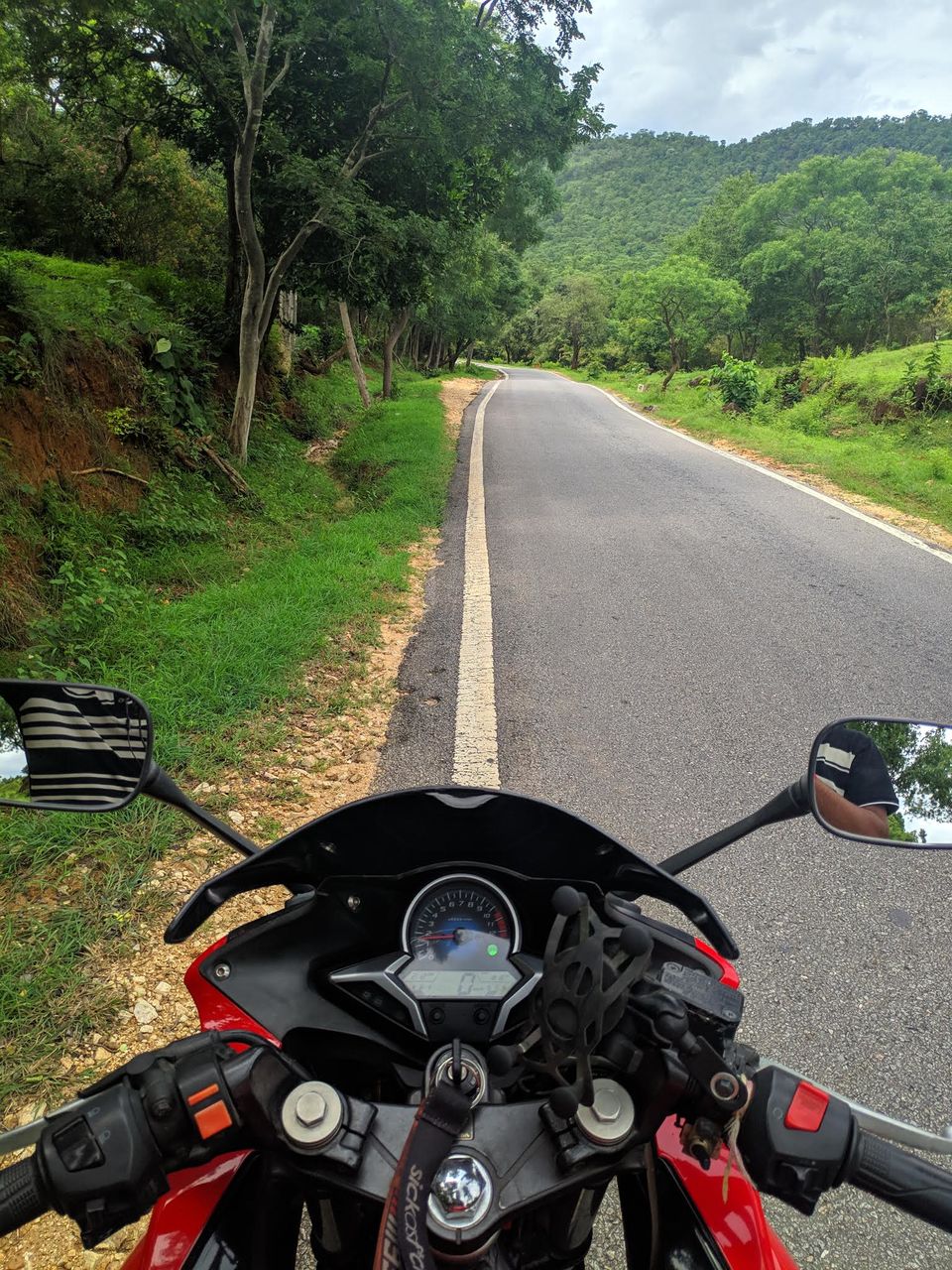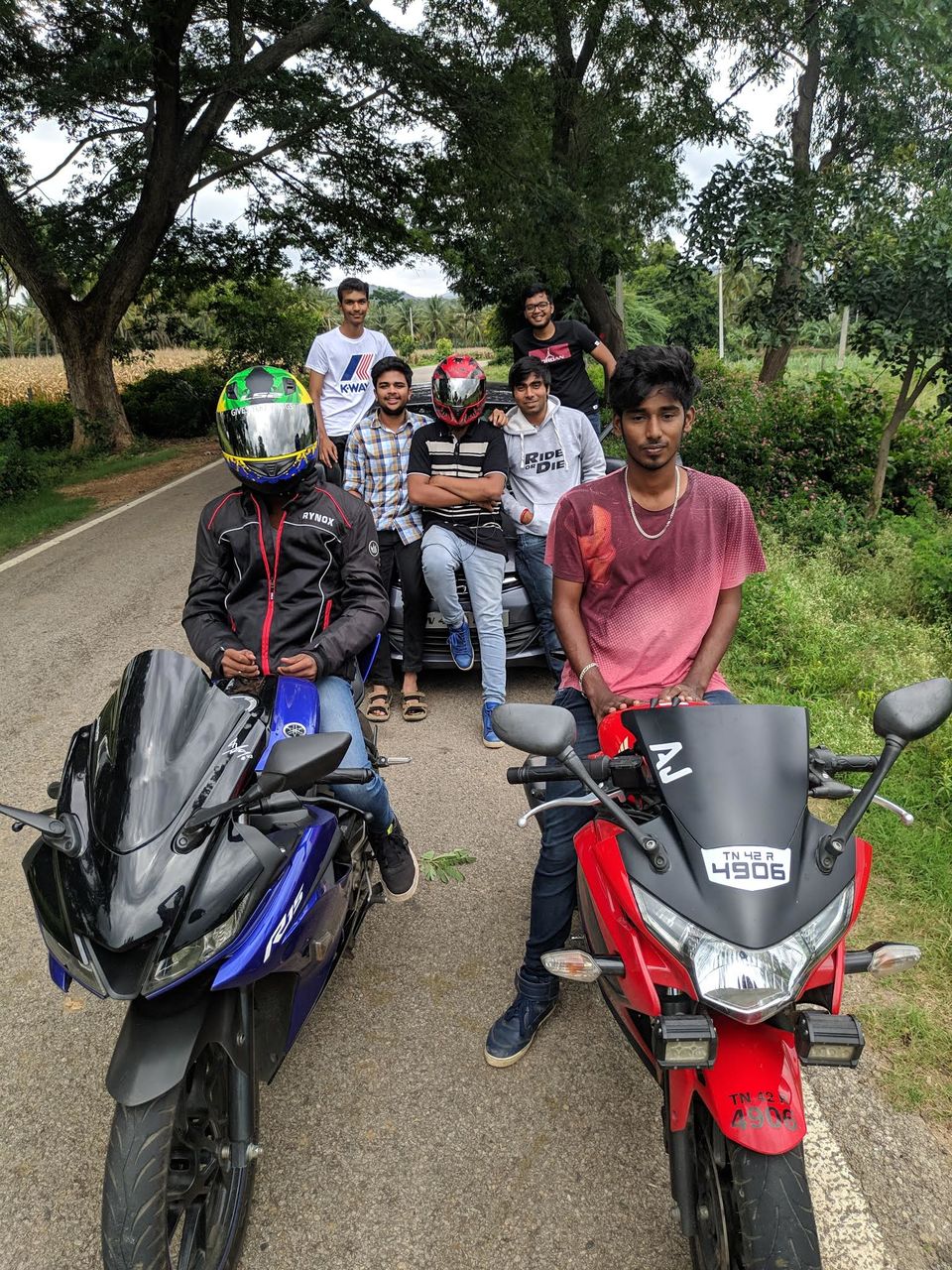 The ride was smooth till this point after which the drizzles started. We decided to have our late lunch at Chamrajnagar which was 56 kms from there and we were on the verge to have a wet ride till that.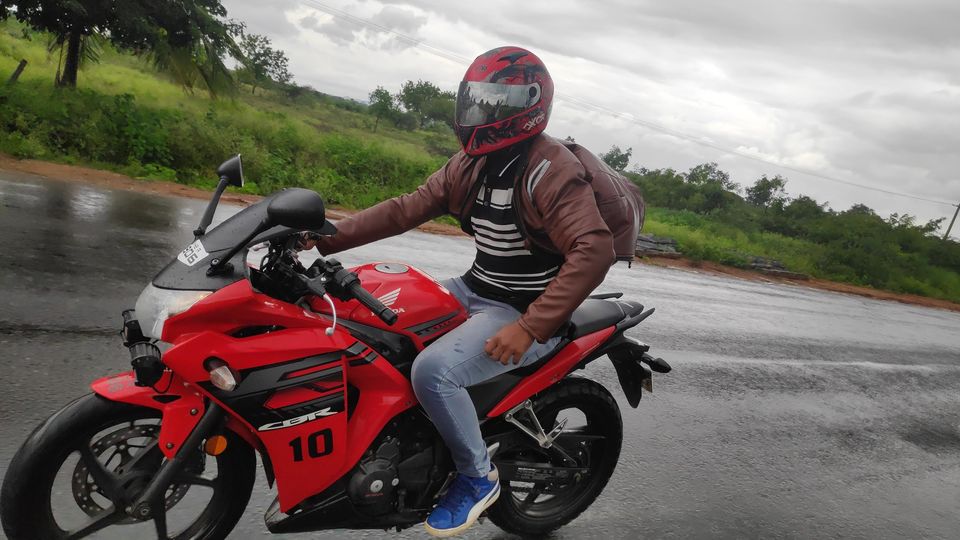 We stopped at Chamrajnagar for lunch. After this point, the roads got exciting cause we passed it already. The pothole filtering was alot fun and it added so much life to our ride. The drizzling was not much and the climate was just fantastic. The same border crossing and we stood at the same spots for relaxing ourselves a bit.

The ride was nothing but a one-day getaway. We're out of options in and around Tiruppur. We've been to mostly every place and hillstations around Tiruppur and Coimbatore. Now, my objective is to start exploring options in Karnataka. I don't know much about it and if there are any suggestions you'd like to give me, drop a DM at my Instagram handle @ego.and.me.
By 8 pm we were able to make home. It was a complete 346 kms circuit. If you guys have any queries about this location, hit me up.
Cheers :)