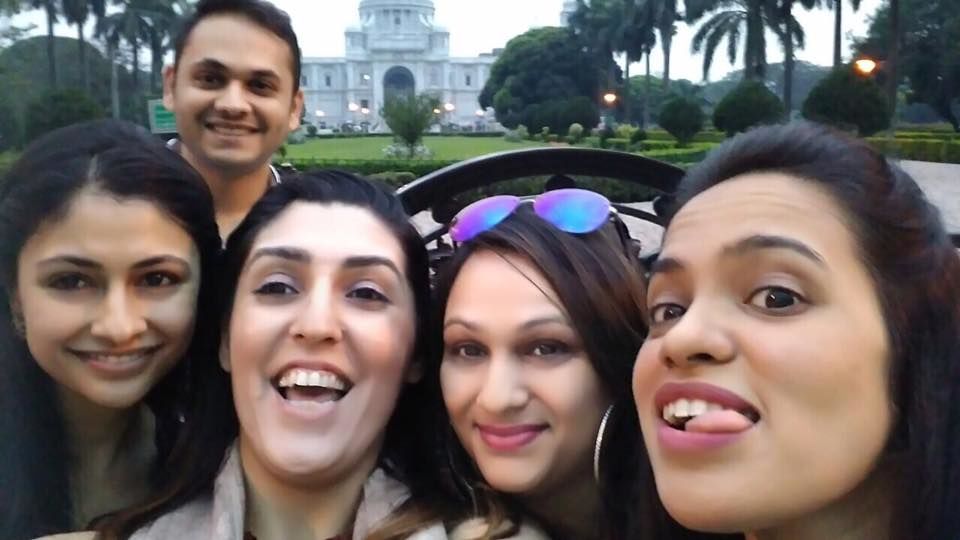 "Kolkata??? Are you serious? Is that a thing? People go to Kolkata for a holiday? Does "Cal" mean you're flitting off to California?" were some of the many exclamatory questions thrown at me in response to my mentioning of the destination for the upcoming long weekend. I was initially a little jolted with the reaction. True, I never considered it myself but then again, I didn't think there was that much of a disinclination to visit. So long story short, this all started when one of my closest friends, (let's call her D) who by the way grew up in New York, decided to fall in love, get married and move to Kolkata of all places roughly a year ago. So after some dilly-dallying and being "unable" to visit the city all this while, I decided it was time to be a good friend and go see her.
Having been to the city twice before on different occasions, I didn't have the best impression of it. The traffic in itself was a deterrent and that's saying a lot considering I live in Mumbai! So when I landed and was being whisked away to D's house, I was waiting for this awesome experience I was promised and boy, was I in for a revelation!
To say one gets good food in Cal is an understatement. To say that your palate is going to be teased and satiated altogether and in continuity in ways never before, is more accurate. The moment we got to D's gorgeous 3 story bungalow, we were starving and her mil had gotten some delicious traditional Bengali food made for us which we devoured in no time. I kept thinking to myself that I'll allow this one meal to be my cheat meal not indulge in anything unhealthy for the rest of my trip... a promise that was never meant to be fulfilled I eventually realized. Post lunch we caught up with each other and rested a bit before we had to freshen up and head back out. Since we were meant to meet D's husband for dinner, we decided to go wander around and check out some nice hotels in the city before we figured out where to dine. We visited J.W.Mariott, Novotel & ITC where we finally ate dinner.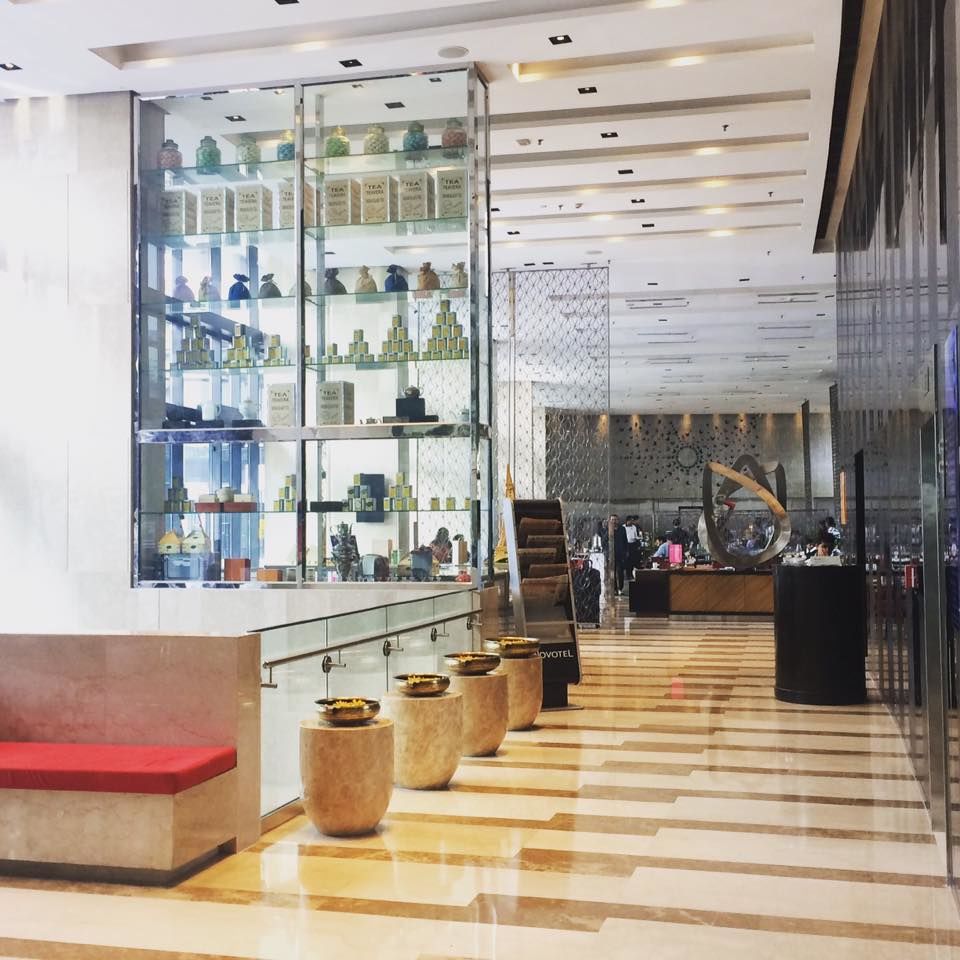 Dinner was this restaurant called Pan Asian and we were treated to this ridiculously fancy "Teppanyaki" meal. The 7 courses were just delicious and the chef cooking them right in front of you was a delightful sight.One of the best surprises we got was that our other friend who lives in Abu Dhabi chose to surprise us and walked in during dinner. Among cries of laughter and couple of glasses of wine, we managed to stuff our faces and skip merrily away into the night.
All our ambitious plans of taking "walking tours" and "sight seeing" were cancelled due to fatigue and laziness and so we slept in. Post breakfast we decided to go to the famous Kali temple and offer some prayers. A late lunch and cocktail tasting session later we were scheduled to set sail on D's yacht. This was the most exciting thing and I couldn't wait to get on board. (Note, I am breezing past every meal quickly because the details of all these meals would demand an entire other article) Once aboard the yacht, we started the 2 hour cruise along with some Prosecco ,an elaborate cheese platter and girly giggles along with the wind pleasantly whistling through our hair.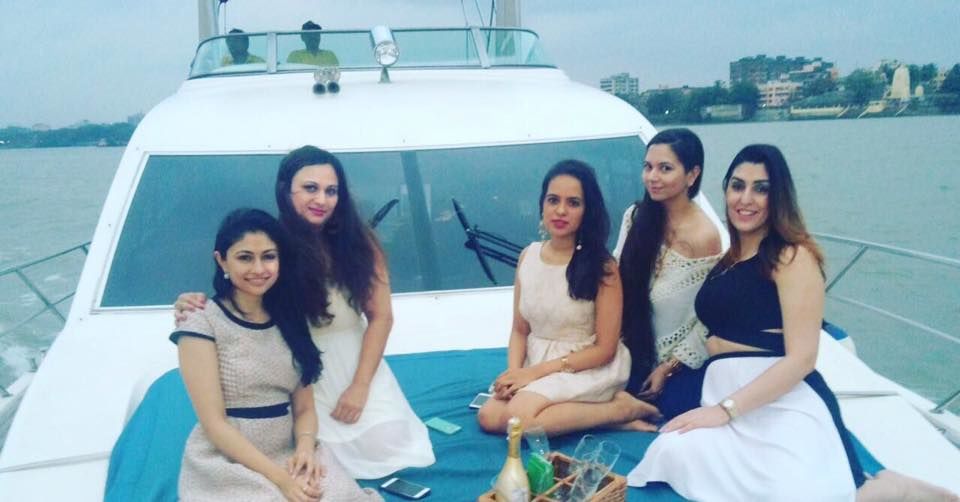 The unseasonable rain in March made our trek back to the car from the boat a little challenging but once done, we took off for the next event on our itinerary, a fashion show!!! The show was fabulous and with more wine in our systems we stumbled to the "Irish house" pub to hang out with some of D's wonderful friends. The night ended in debauchery as expected and we slept in till early afternoon the following day.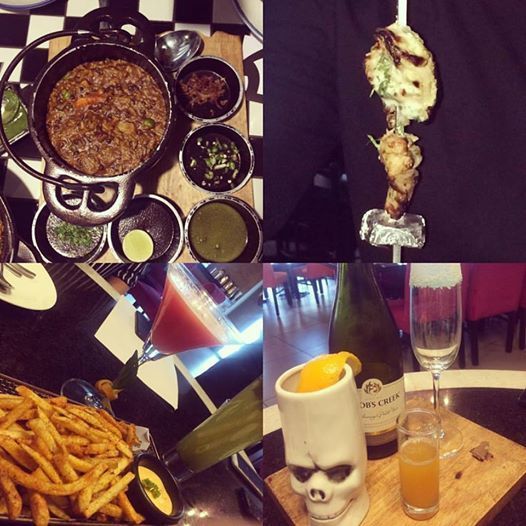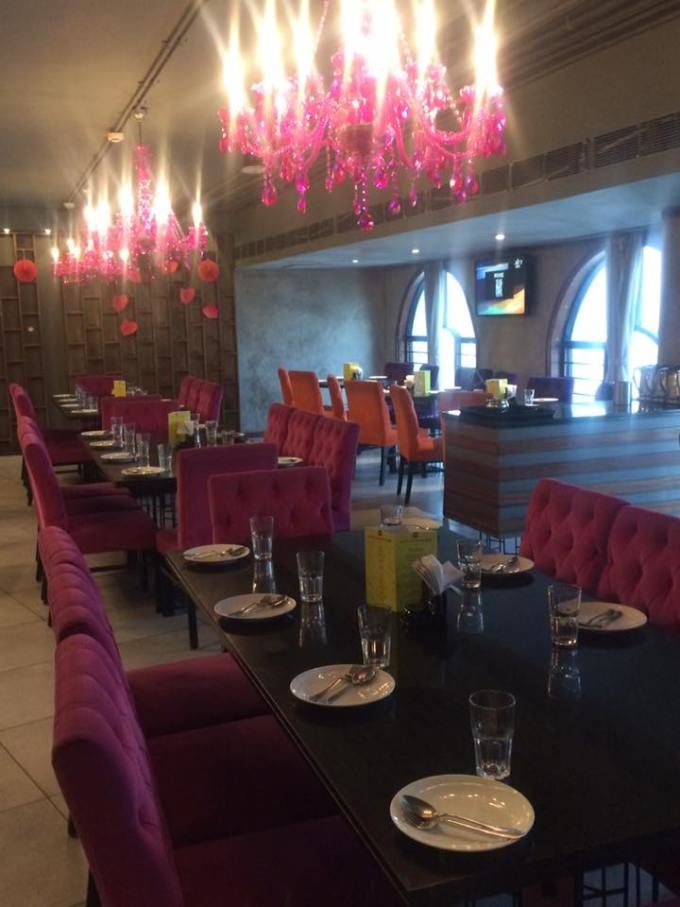 The following morning we relaxed and had an elaborate breakfast that consisted of numerous items including many varieties of the desserts one locally gets in Kolkata. Yes, people in Cal eat dessert for breakfast too!!! Since it was our last day, D's dil was sweet enough to take us to lunch and have us try one of the best Mutton biryanis' in the world along with some chicken and fish kebabs. At this point, I have to mention we were about 3-4 pounds heavier than when we flew in and it had only been 3 days! Post lunch we finally went sight seeing and saw some wonderful sights all around the city. Victoria memorial is as gorgeous in the day as at twilight. The Howrah bridge is as majestic as in photos, (only if you're not on it... otherwise the traffic will suck all the energy out of you) & the very many markets are so colorful and cultural. We also saw the racecourse (where we were meant to go for the derby but the rain had it cancelled) while we were driving along the gargantuan "Maidan" park. Post the sight seeing our sore legs needed a massage and we had a masseuse come over and work on that. After all we needed our feet to be well enough to put our heels back on the for party D had hosted in our honor. We ended our last night... (if you call 6am night time) dancing, wining and dining.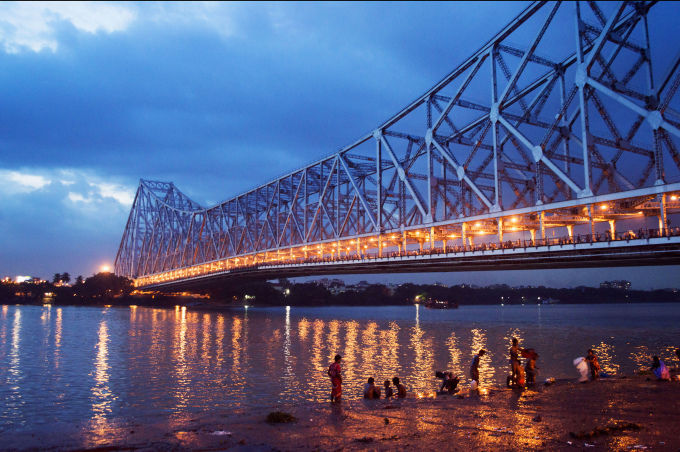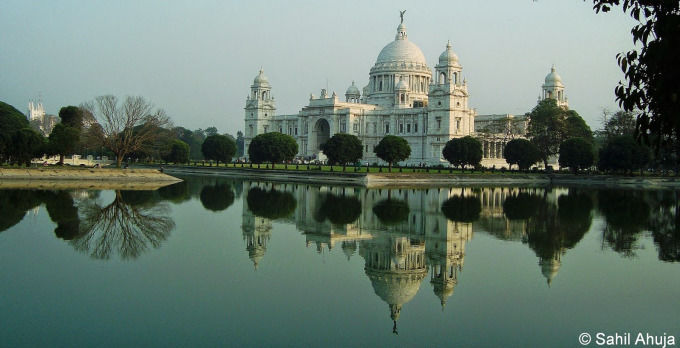 Trudging my way out of bed and rushing to the airport with snack packs and gifts from the most gracious host in the world, I looked fondly out at the buildings whizzing by me and taking back the best memories home...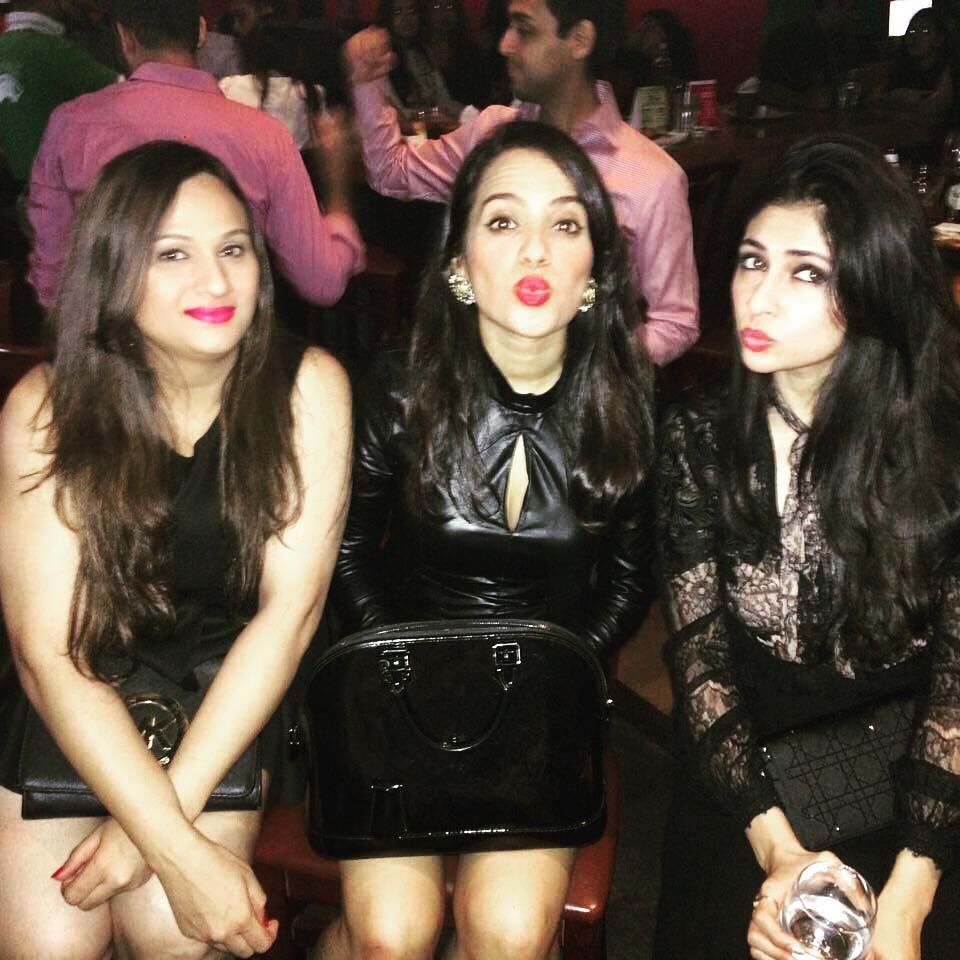 Some must dos' for any visitor :
*Indulge in the traditional sweets like, "Mishty Dohi, Sandesh and Gud ka rasgulla"
*Indulge in the street food like, "Momos & Pucchka"
*Indulge in the shopping of designers like, "Sabyasachi & Anamika Khanna
*"Mudi" is a local concoction made of puffed rice and finely chopped veggies
*"Macher jhol" which is a local fish preparation is tongue tantalizing
*"Tollygunge" is in south Kolkata and the resident club is a must visit. The area is also famed as the center of the Bengali film industry