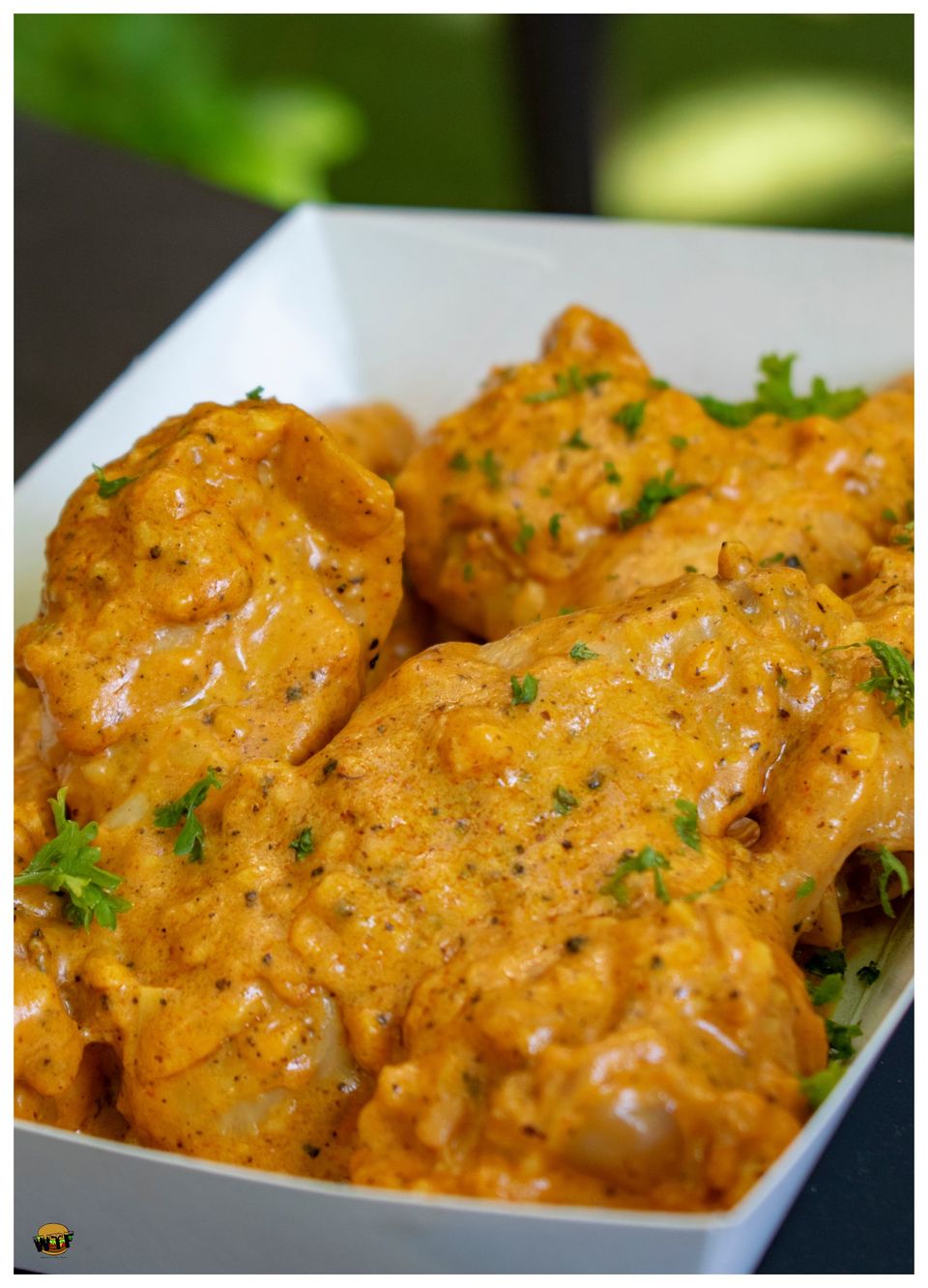 As I always say with this overwhelming rush of a brand new restaurant opening up in Pune every now and then, it brings along with itself with a expectation beyond usual for new - new cool ambiance and new creative cuisines. One of those expectation to try something new is being fulfilled by Wings & Co. We've all had wings before. But this is new I swear. Wings & Co. brings to you full wings to get your hands dirty and tummies full.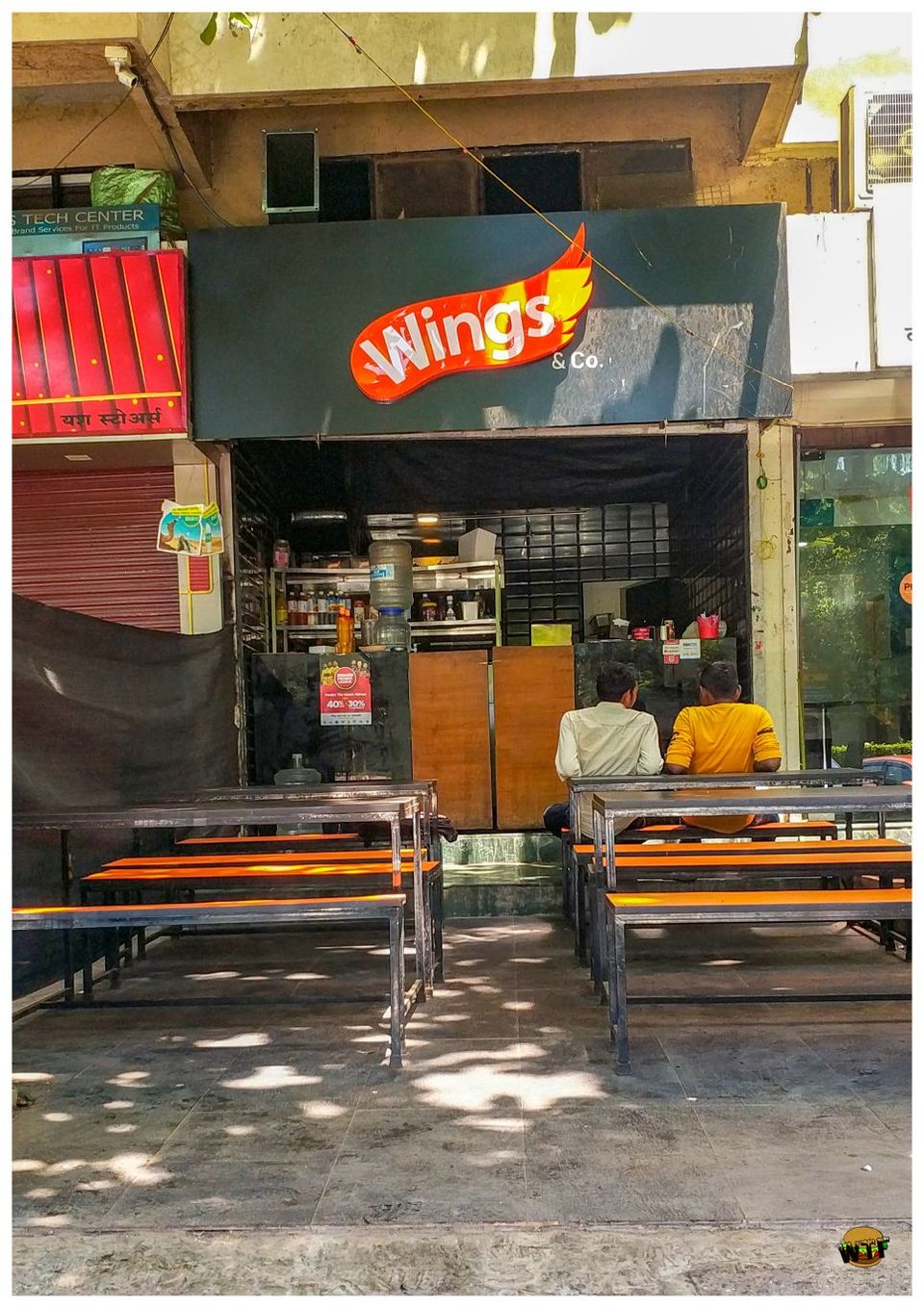 Standing alongside one of my favorite food Joint ( Khalo's Cafe), Wings & Co. is located close to Datta Mandir Chowk at Viman Nagar and offer a small cute little sitting area to enjoy your meal. After seeing a social media post on one of my blogger friend's profile, It has been on my checklist for a while until I got invited for a blogger's table recently.
Wings & Co. has a amazing range of wings styles such as Crunchy Fried, Glaze Baked, Pan-Grilled and Wok Tossed which they serve in various flavours such as Bhut Chilly, Thai Chilly, Jerk Cajun, Spicy Korean, Hickory Smoked, American BBQ, Honey Mustard, Garlic Parmesan, Hawaiian, Peri Peri Mango and Tikka Masala to sauce it up with. All you need to do is pick a style, pick a flavour and place the damn order. Given below is a list of some of the amazing dishes that I got to try my hands on:-
STYLE & FLAVOUR:-
Crunch Fried with Peri Peri Mango (169 INR):- Crunchy as those KFC fries, the peri peri mango indeed sauced it up for all my blogger friend whereas it took me a while to get the taste of Peri Peri Mango Sauce with a bite of that Crunchy Wings and next thing you know is I'm in love, Again!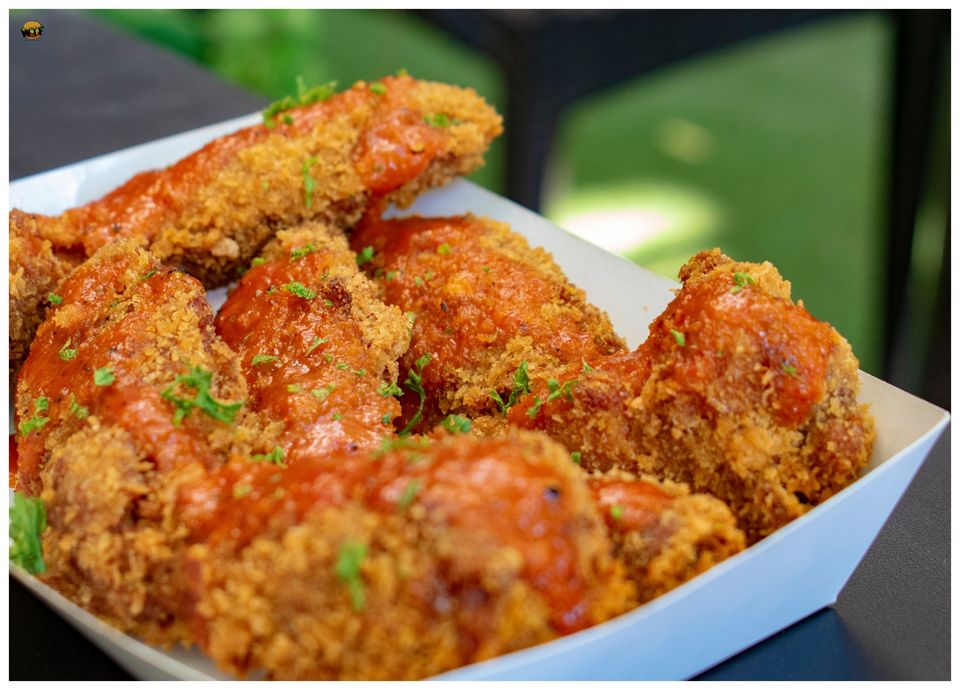 Glaze Baked with Garlic Parmesan (169 INR):- These perfectly baked/cooked wings did a magic with that Garlic Parmesan Sauce and stole all the hearts over the table that day. The wings were tender and the sauce is saucy, if you know what I mean.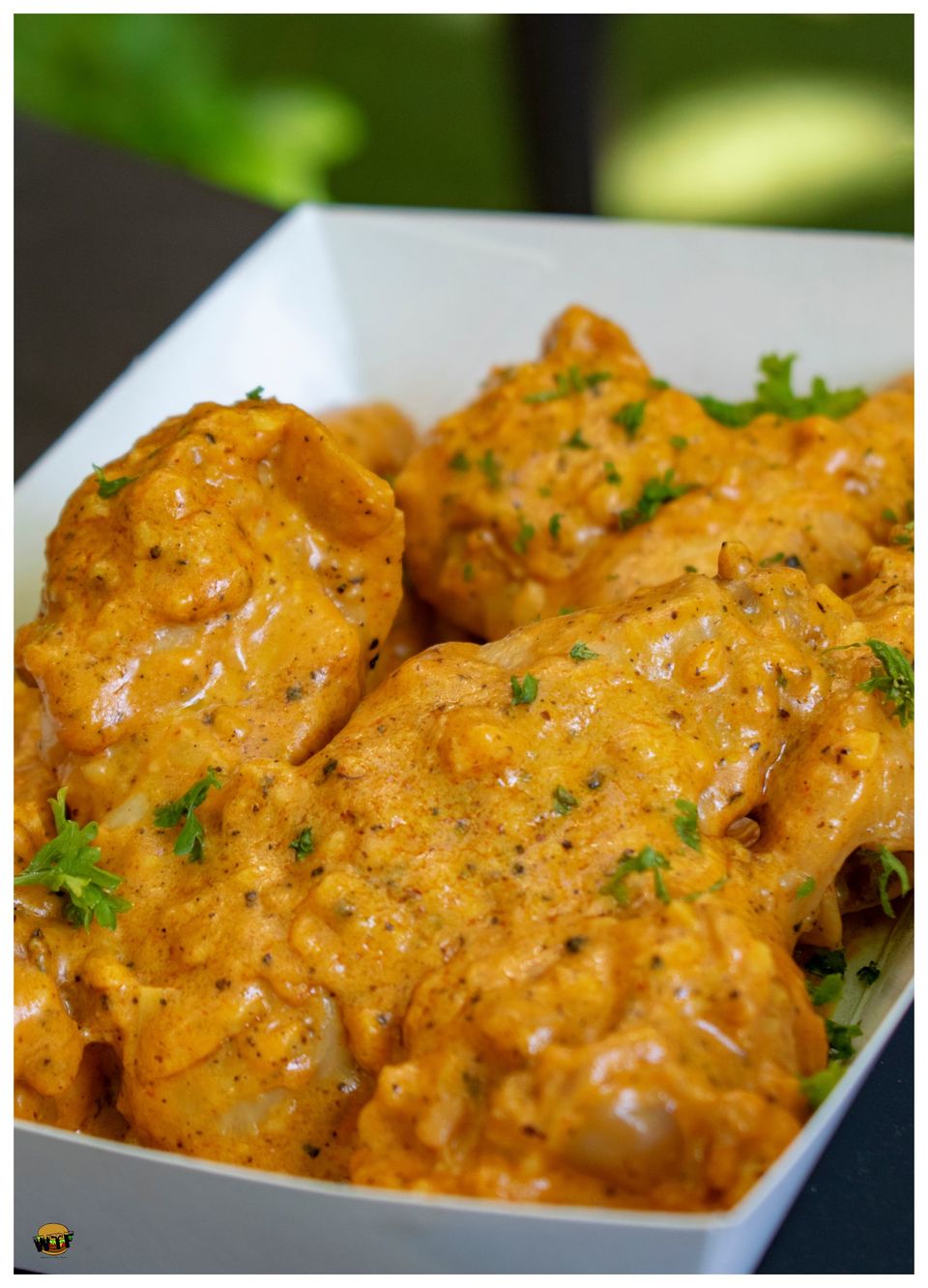 Pan Grilled with Thai Chilly (169 INR):- This is the best from the lot we're talking. Although My blogger friends might not agree on the same with me as they're all done with half a wing or less and could barely handle the handle. But that's how I roll, I finished rest of all the wings and more alone and could've asked for more. If you're suck for hot n' spicy, this one's the best of all you can try. Also, thank me later! :)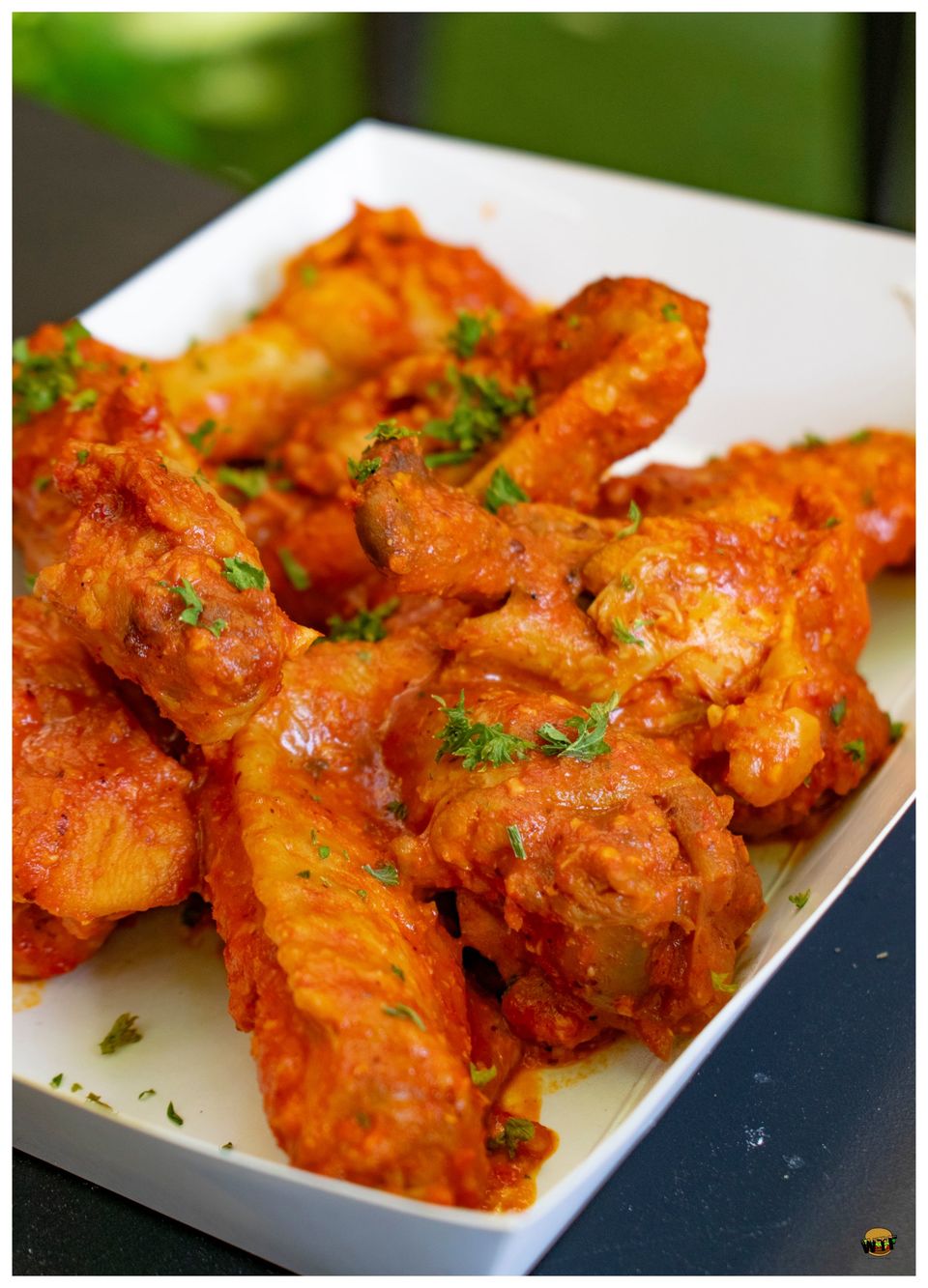 GEAR:-
Coleslaw (119 INR):- Don't let your wings fly alone, Wings & Co. has these amazing sides to choose from that could be a nice company to your wings. And, A creamy coleslaw is always one of them. Along with finely chopped cabbage and more. I wish they've had a bit more of dressing and it'd be game. But, how about you try it yourself?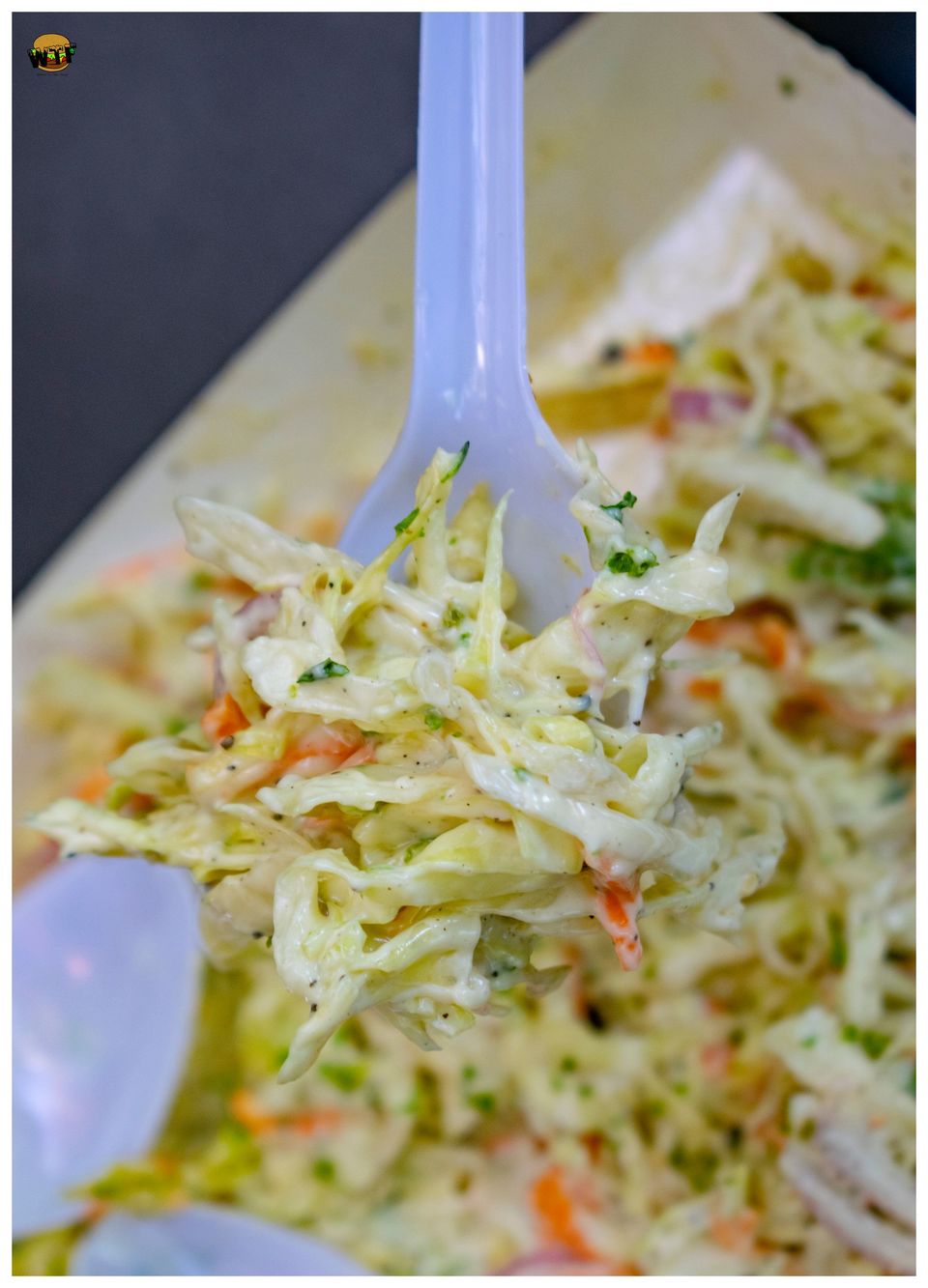 Wings and Co. does an amazing job in bringing the revolution for wings and for those who love wings. Delicious, perfectly cooked,and along with many options to choose from, the best thing is how filling they are. A meal of 8 wings and you're not gonna ask for anything more.
Thank You Maanas Shah for extending the invite and Thank You Pratham Konde and Team Wings & Co. for hosting us.