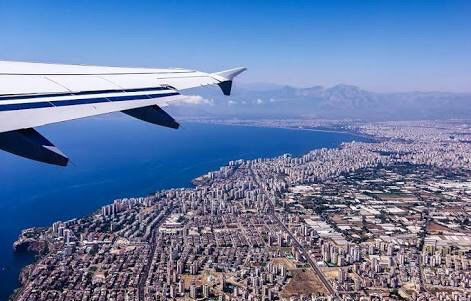 Ola travelistas!
How often we just keep aside our desire to travel to our dream destinations just because the cost of flying to these far far away kingdoms is simply outrageous! For an Indian traveler like me places like Cuba, Equador, Australia, New Zealand, Hawaii etc.are way out of reach as the air ticket itself costs a fortune! But wait, not any more and I will tell you how :)
I am a consultant with an MNC and in a nutshell, my work involves analyzing the healthcare data to get an insight into the future industry trend and we do all this by extrapolating the past years data that we have with us. Why am I telling you all this? Well, to be precise it is due to the nature of my work, that it just clicked in my mind why not search for similar forecasts/reports/ studies that could give me an insight into aviation industry's trends so that I can refer to them for making my future travels cost effective and guess what, Voila!, I came across this study conducted by "momodo" that has some interesting and easy to follow findings. So, remember these 3 simple mantras before booking your next escapade!
The study in brief
Momodo conducts this annual flight study which this year is based on 13 billion fares across the top 100 routes searched on momondo in the year 2016. (past year data used to predict/forecast 2017 fares)
How to bag the best fares
It is simple, follow these 3 simple Mantras that came out of this splendid study!
Mantra no. 1: Book 56 days in advance
For the year 2017, book 56 days in advance and to know when is "56 days in advance" just use the calendar calculator by momodo. Also, there is no harm in creating a fare alert in momondo which will send upto two notifications a week when there is a notable change in price, and a weekly summary of every price change so you never miss the best deals ever!

Mantra no. 2: Fly on a Tuesday
The study concludes that the cheapest day to fly is a Tuesday while Saturdays are most expensive, so beware of flying over the weekend!
Mantra no. 3: Take a flight between 6pm to midnight
Also as per the study, booking an evening flight (6pm to midnight) over a morning (midnight to 10am) one can bag you the best airfare deals.
PS: A flight to Hawaii will still cost you a fortune but hey, at least now you know you are getting the best rate ever!
Salud and stay tuned for more travel talks! Cheap flying to you all :)
Visit my blogs for my latest travelogues: http://earnedleaves.com/blog/