Having a Royal Enfield and not going on long rides is difficult, especially when everyone expects you to go on trip every weekend. I had bought Royal Enfield Bullet 500 a couple of months ago, after some research and I'm not disappointed by its city performance. But it has been only a matter of time that I would take the ride for a spin across the country. So I wanted to plan a day or maximum two days trip to understand the dynamics. After some amount of googling, I finally settled on going to Laknavaram which is around 240 kms away from Hyderabad, which I thought is a decent distance to cover in one day. I asked my friend, Praveen, if he would join, which he readily accepted. Here we are, two guys, one with Bullet 500, another with Thunderbird 350, all ready to cover 600 kms in a day.
I started at around 6:30 in the morning and met my friend at 7:30 near Uppal which is towards eastern side of Hyderabad, on the way to Warangal. The road from Hyderabad to Bhuvanagiri is 4 lane newly built toll road. We cruised along the highway with a average speed of 80 kmph. After crossing Yadagiri Gutta, we stopped for breakfast around 8:30. From there on, the road is under construction, hence we rode cautiously and reached Warangal by 11:00.
We took a 10-min halt in Warangal and then started our journey towards the final destination. The road between Warangal and Laknavaram is not four lane but it is quite good. So we cruised along and covered the 70 kms in one hour.
As we started moving away from Warangal, the nature started turning golden green with many rice plantations along the road. The trees start getting thicker and green start getting brighter making the ride much more beautiful and enjoyable.
Finally at 12:00 pm we reached the lake. The first look at the lake gave us the feeling that how majestic this lake is. It is spread over 10,000 acres and with 13 islands in it, surrounded by deciduous forest. The lake is built during Kakatiya rule in 12th and 13th centuries.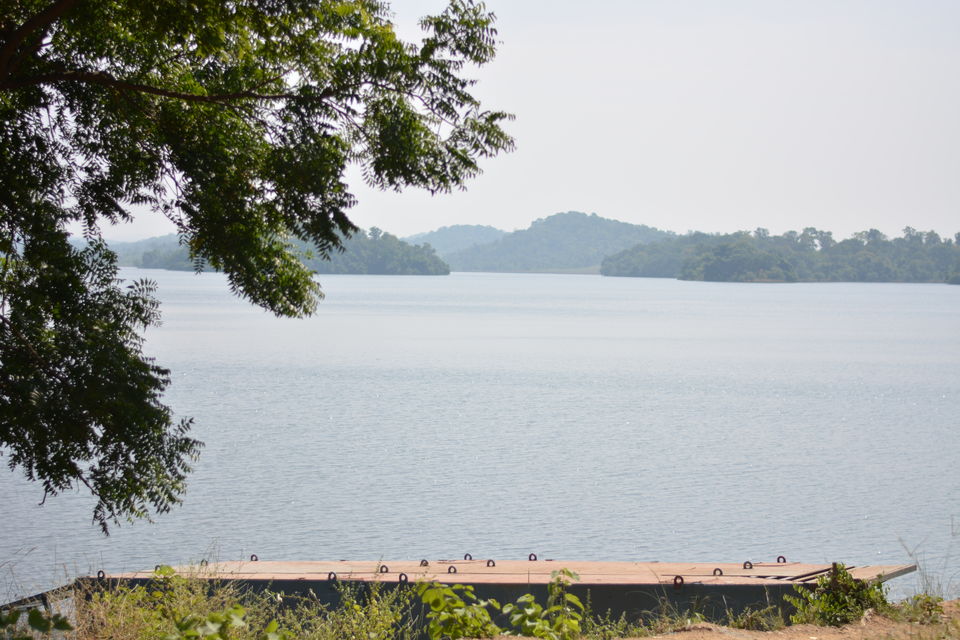 The main land is connected with the central island by the 160 meter hanging bridge. The central island has Haritha Resort by Telangana Tourism which has a restaurant and rooms for night stay.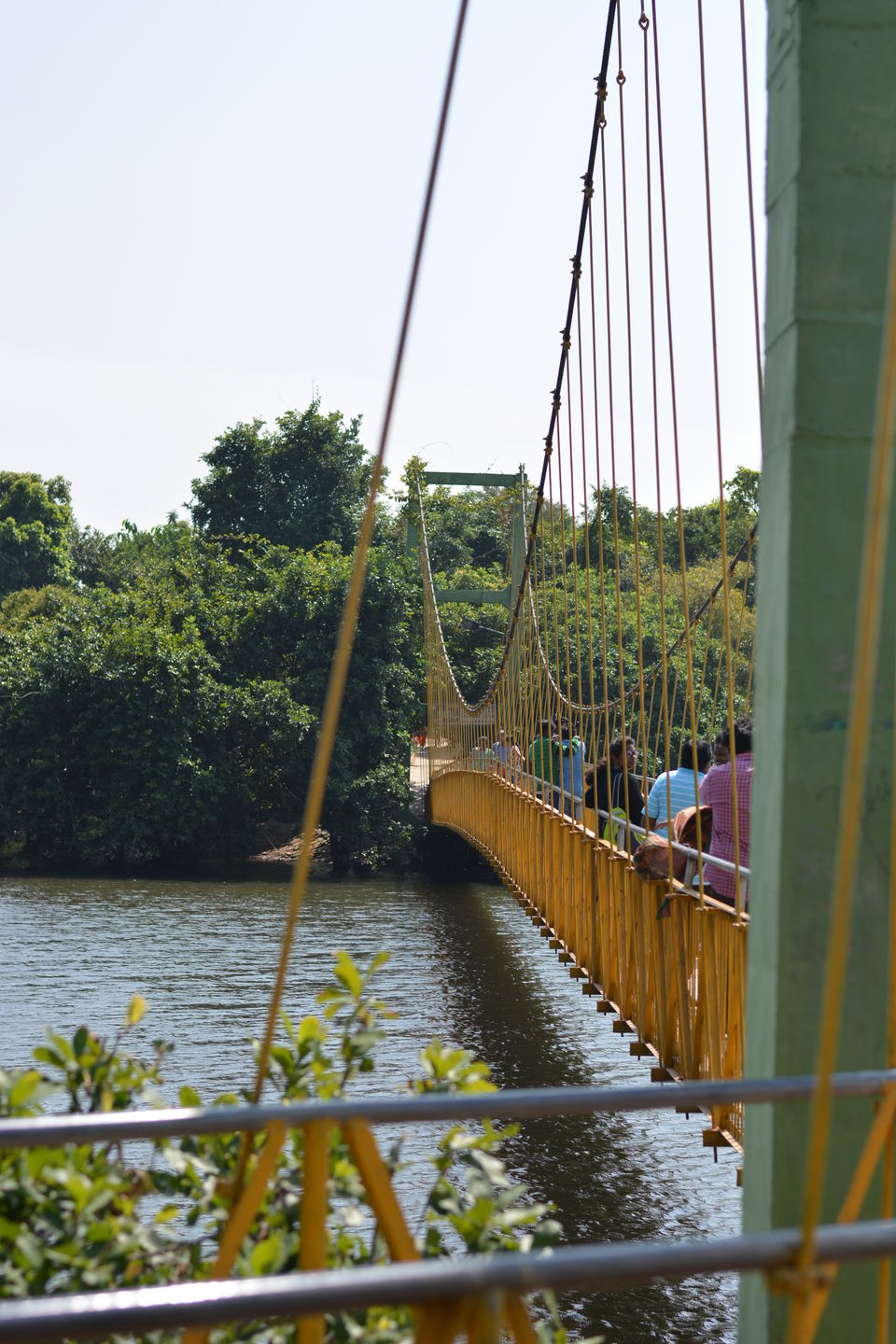 Once you reach the lake, the serenity makes you feel that we have all the time in the world to relax and retrospect. Weekends can be a little crowded due to school or college excursions but on the weekdays, it's a bliss.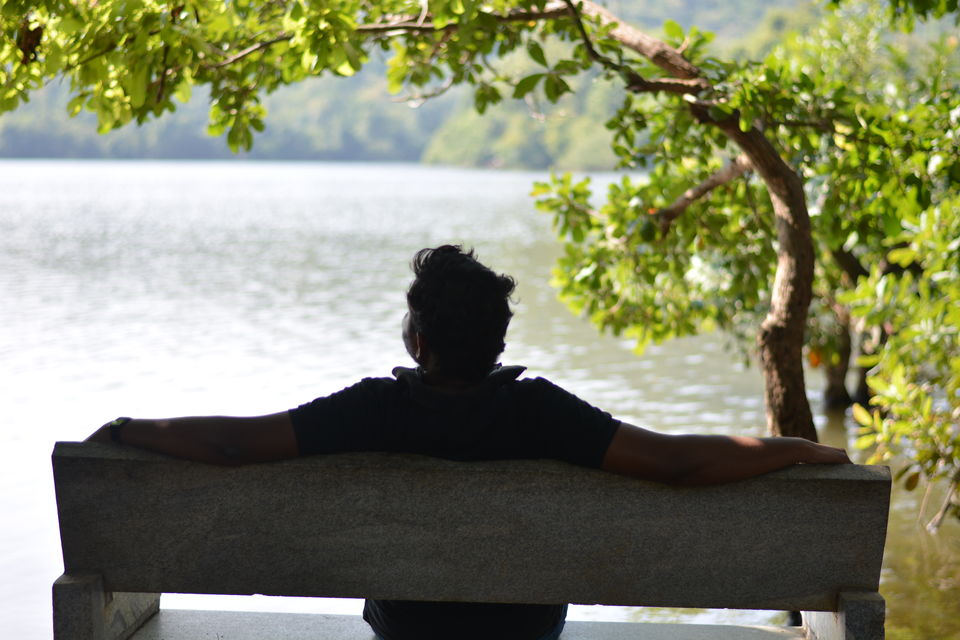 The best time to enjoy the beauty of this lake is just after monsoon, when the lake is full with water, temperature is cool for travelling and you won't get sun burned. :P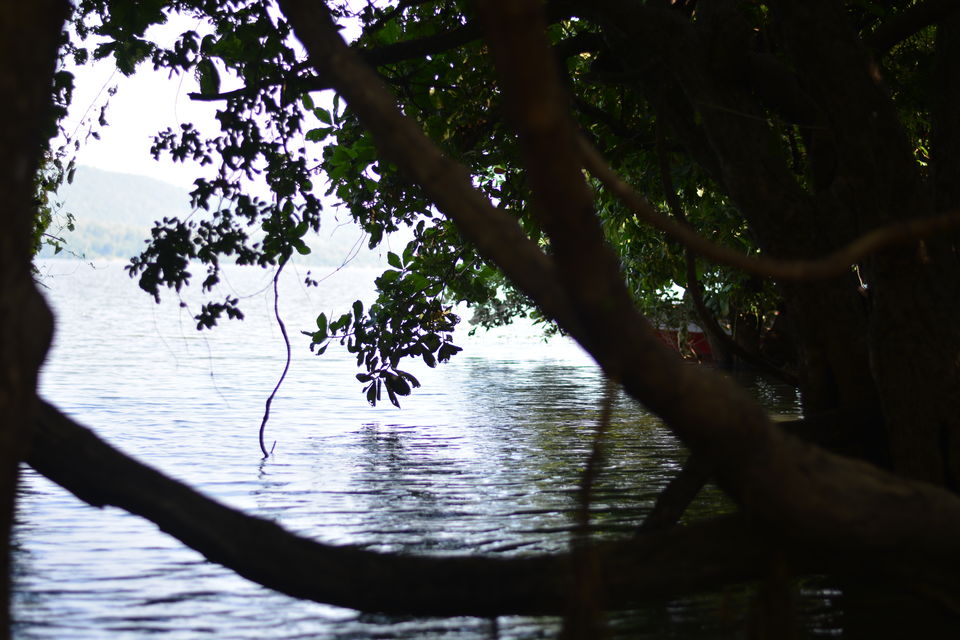 There are many activities on offer like 15- min boat ride, speed boating, kayaking and water ball rolling. There is a temple to the farther side of the lake which can be reached using the slower boats. The local guides there, also provide with other activities like trekking, bird watching and camping.
We had lunch in the restaurant, the only available option in or near the lake, followed by 4-min speed boat ride. We started back to Warangal at around 2:15 pm. As we knew the road, we cruised the way back and covered the 70 km stretch in a little less than an hour.
Once we reached Warangal, we stopped at the Thousand-Pillar temple. The temple contains 1000 pillars with rich architectural components making it a must go to place.
After spending some time in the temple, our next stop was to visit Warangal fort or more precisely its ruins. Even before the name Warangal, the city was called Ekasila Naragam indicating single rock city. The Fort now contains the ruins of the stone monuments from the single granite rock.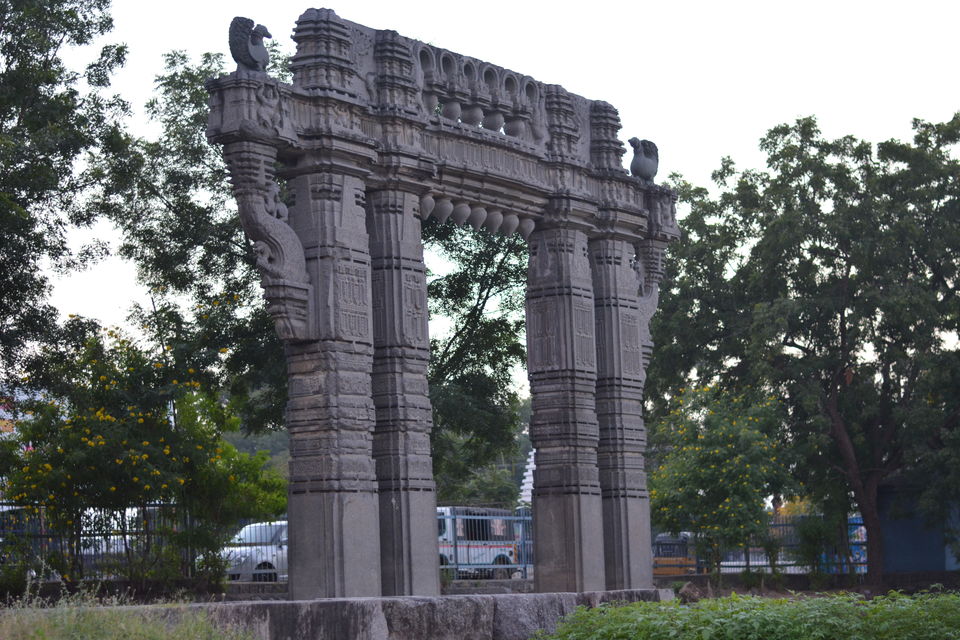 There will be a light and sound show in the evening starting at 6:00 pm which describes about the history and importance of the place.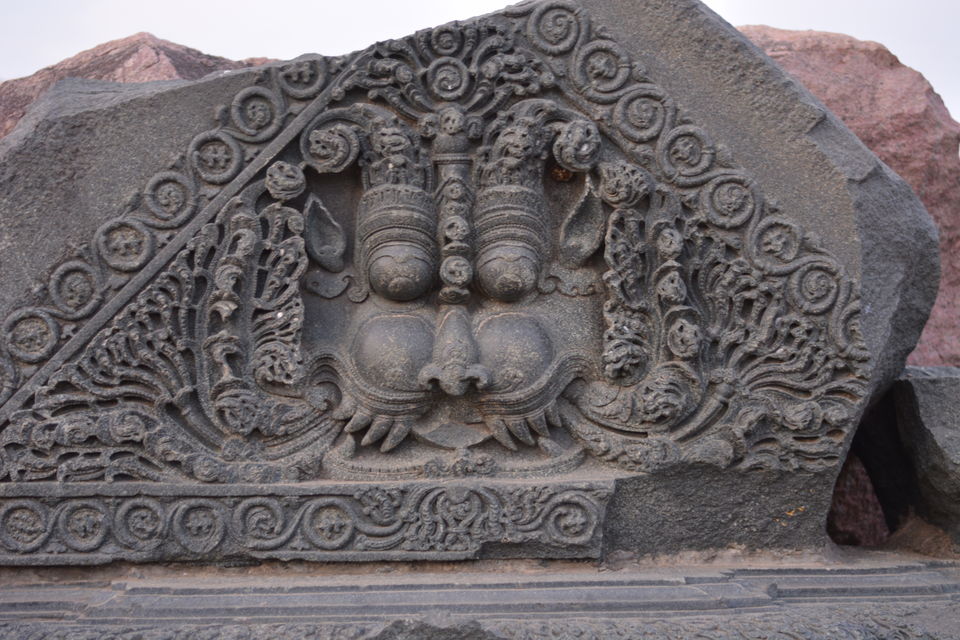 We started back to Hyderabad at 6:30 pm traveled slowly until we reached the 4-lane toll road. It was 9:30 pm when we reached Hyderabad.
Exhausted but delighted, it was my first trip with the majestic beast, which gracefully accepted my every wish like a command.
If you are looking for a serene location for one or two day trip then this should be your destination. A two-day trip can also include the other near by attractions like Ramappa, a world UNESCO heritage site and Bogatha Falls, 25 and 60 kms from Laknavaram respectively.
Learnings
1. We should start early like 5'o clock in the morning so that we can reach early and avoid lorry traffic between Warangal and Hyderabad, which could be dangerous for bikers.
2. Both the rider and the pillion wearing helmets is strongly suggested as the road is under construction. There is a lot of dust and of course lot of insects during night.
3. Rider should wear a tight helmet. If not, it starts shaking once the bike crosses 70 kmph mark and they have to readjust it every time the bike lands in a pothole.
Frequent Searches Leading To This Page:-
hyderabad to warangal telangana tourism, hyderabad to warangal distance, hyderabad to warangal road trip, hyderabad to laknavaram lake by road, hyderabad to laknavaram distance, laknavaram cheruvu telangana