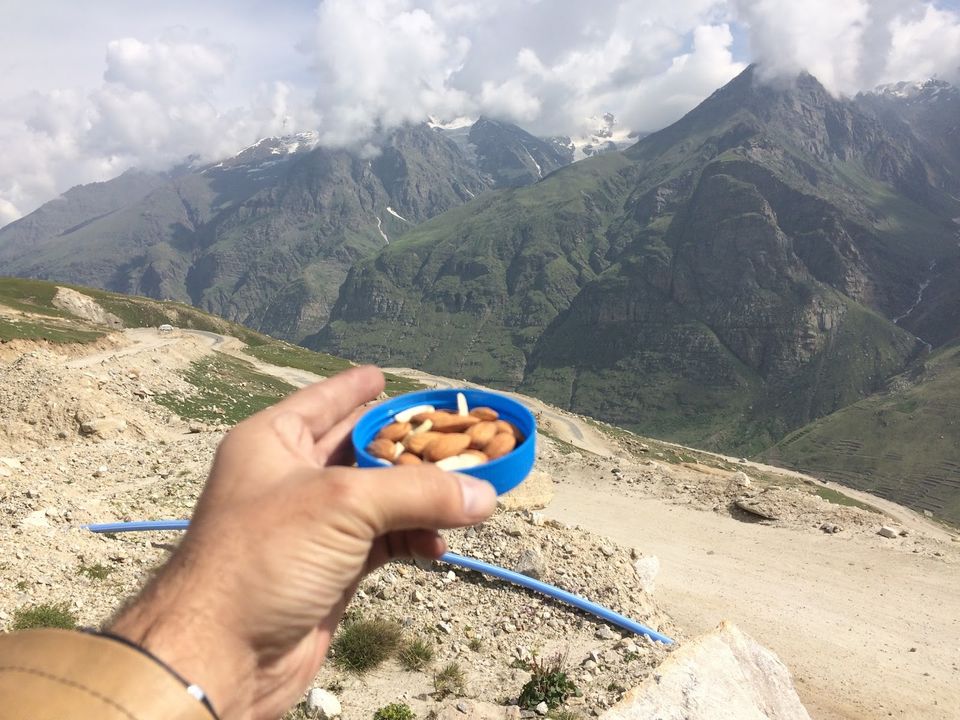 So, we touched down in Manali yesterday and without wasting any time we started asking people if there were any permissions required to cross Rohtang Pass. You know what, we did need a permission in order to cross Rohtang and visit Leh-Ladakh. In addition to that, we learned that Rohtang remains close every Tuesday due to maintenance of the roads and guess what day it was, yes it was a Tuesday. So, we had a full day in Manali to ourselves. Before all the fun on our rest day, let me tell you about the permission letter fiasco. Getting the permission letter from the authority sounded straight and easy but, to our surprise it really wasn't. We woke up and 7 am and went straight to the SDM office on the mall road to gain a good position in the queue. It wasn't short by any means. You'll ask why the queue ? well they only give permission to a 1000 cars ( 600 petrol and 400 diesel) every day so, they all fight for a place. Luckily for us the queue for getting a permission for a personal bike wasn't that long and it only took us like 20 minutes to get it.
After sorting the permission thing out we decided to go off road and into the villages up the hill. It was a nice short trek to the Hidimba temple. We spent the whole day walking to places in old and new Manali to soak in the beauty of the surrounding mountains and forests.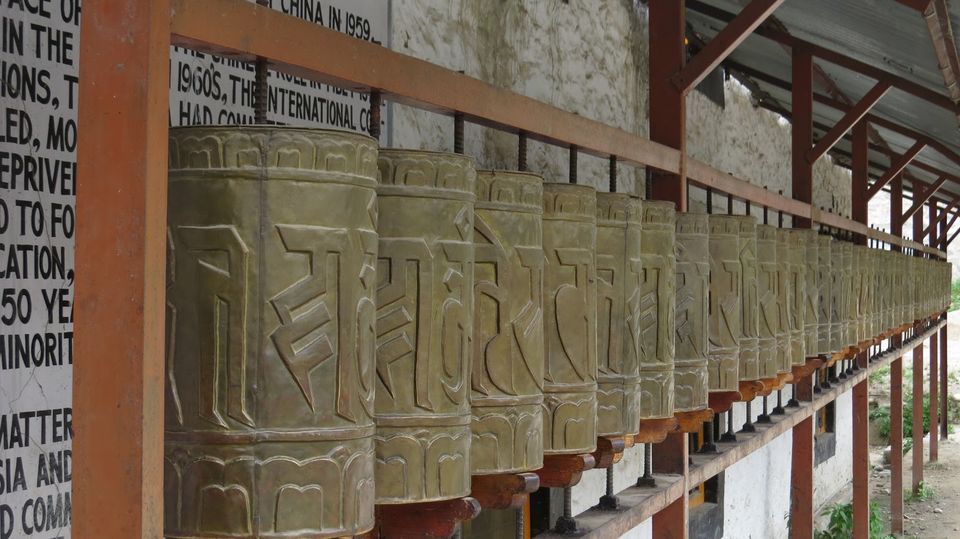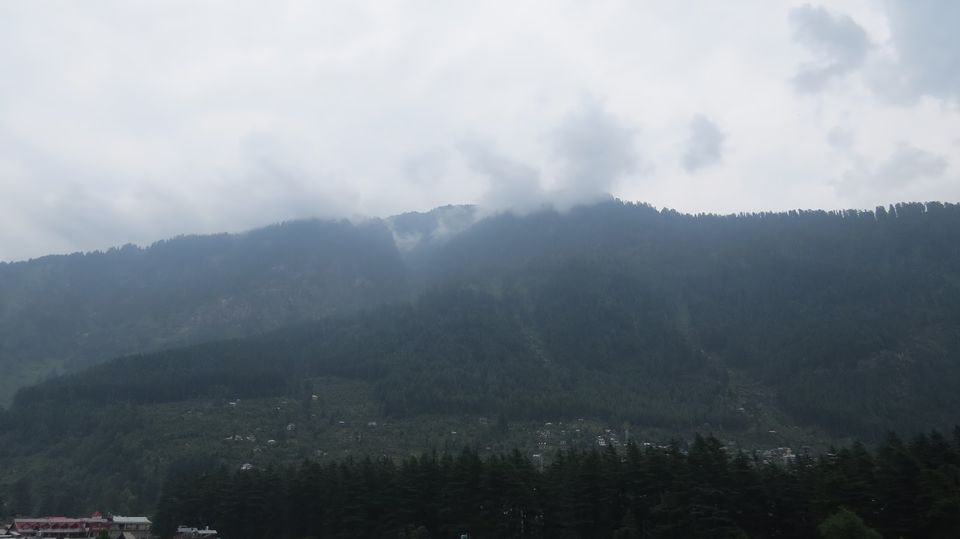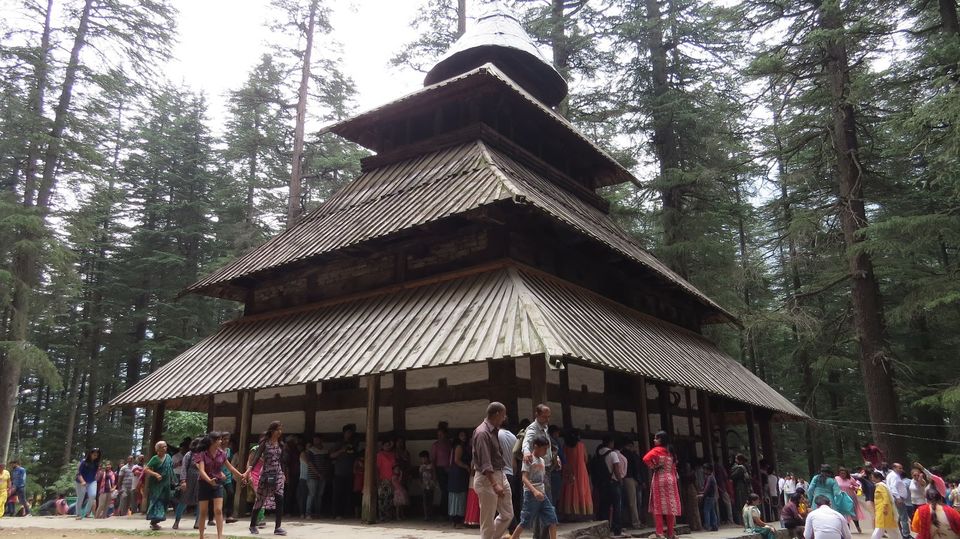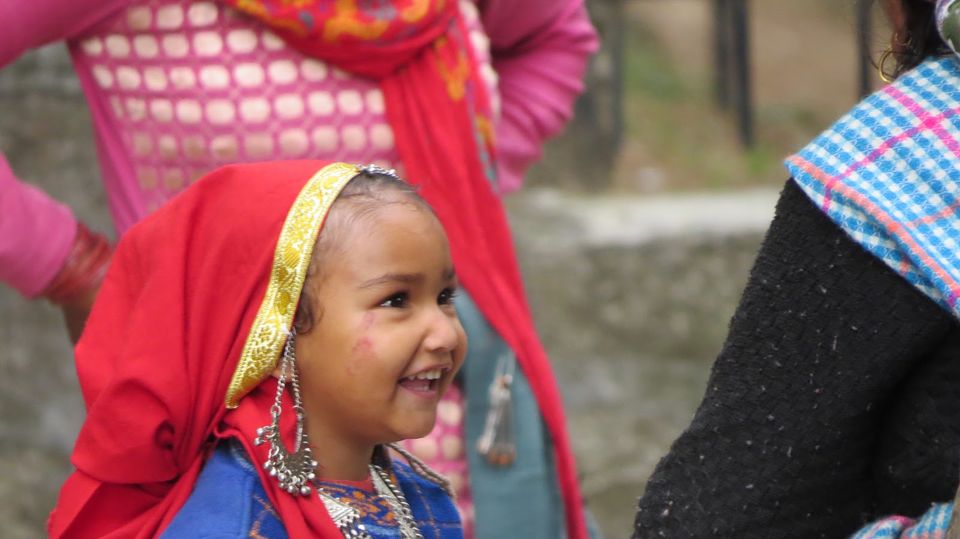 We took off at 7:30 AM without having breakfast and it was raining but our spirits were hot after a day's rest plus the rain stopped immediately after. As we started gaining altitude the clouds seemed closer and the mountains got huger. Up until now we have only experienced riding on good ole' tar roads but, now it was time to ride in the dirt, water and mud.
As we approached Rohtang Pass the temperature dropped and soon before we knew, we were riding in the clouds. It was amazing and scary at the same time. Our visors were covered with fog and the visibility reduced to less than 10 meters. We had to slow down as none of us wanted to die that day.
It was almost 10 by the time we passed Rohtang and we were hungry. So I took out the dry nuts I was carrying, thanks to my mom, and we sat down at the corner of a hill with a massive view. They were the tastiest cashews and almonds I have ever had.

The roads soon disappeared and were replaced by dust and gravel but, it did not make much difference as the view made us forget everything. As we were learning to ride in the dust the road presented us a stream. It was first of the many streams we were supposed to cross throughout our journey. Tushar (my friend) went first as I stayed back to watch him cross the stream. It did not look that difficult to be honest but I swear it was. The stones were so slippery that it was almost impossible to maneuver the bike through it. He did a good job by not getting too wet. It was my turn now and I did get a little nervous to be honest. 2 seconds into the stream and I lost my balance and had to put my foot down in the water. It was so freaking cold that it sent chills up my spine. The worst part of it was that I got a lot of it inside my shoe. So I decide to take my socks off and being a jugaadu, I put on small polyethene bags thinking that it'll keep the cold shoes away from my skin.
Remember we haven't had a proper meal yet and it was already noon. Our stomachs were louder than the exhaust so, we stopped at one decent looking dhaba and had an omelette. The view at that place was better than any restaurant here in the city and we didn't even have to pay anything extra for it.
The meal did inject some good energy into our bodies which we desperately needed at that time. Though the food tasted good but I think my belly didn't like it and I started showing symptoms of food poisoning. By the time we reached Tandi I had already started vomiting.
I was losing a lot of water very quickly and showed it's effect on my body. I was getting light headed and to make the matters worst the temperature dropped even further and it started raining. My hands were freezing as I was wearing my summer gloves. By the time we reached Zingzing bar(170 kms) both of us were feeling weak due to lack of proper meals and extensive loss of water.
We decided to take a break and wait for the rains to go as our plan was to get till Sarchu which was almost 55 kms ahead of that place. We soon realized that we were not in a good situation and I started shivering and it became difficult to even breathe properly. To be honest I thought it was my last day and actually regretted coming on this trip. But, a few nice fellow riders stopped by and offered us help by giving me some medicine. Though we were carrying a lot of it but the one that mattered the most wasn't in our bags. I took a tablet and hid myself under 3 warm blankets and a quilt while Tushar bonded with them and somehow convinced them to give him a tablet too though he was fine. Bad decision it was as the medicine started doing it's job and extracted oxygen from the water in the body and supplied it to the lungs. He crumbled and shivered like a vibrator on full power. I recovered in a couple of hours and when i got out of my den I found him making one for himself. We were both calling names and blaming each other for the situation we were in. The weather was taking a toll on me and the tent we were in. I honestly thought that the wind is going to tear the tent apart and we all will die of hypothermia. We didn't even eat dinner or talk about it. We both were fast asleep before 10 pm. The tent was still making all the noises we didn't wanna hear.
This was easily one of the worst days of the whole trip and probably the only day when I regretted coming on a bike. But thanks to the fellow travelers we got the right medicine and rest and slept peacefully. This day taught me about the importance of never underestimating mother nature.
Frequent Searches Leading To This Page:-
book shimla tour package, manali kullu tour package from delhi, himachal tour package, kullu manali images, manali tour places, cheapest trip to manali, local manali tour package, how to reach kullu manali