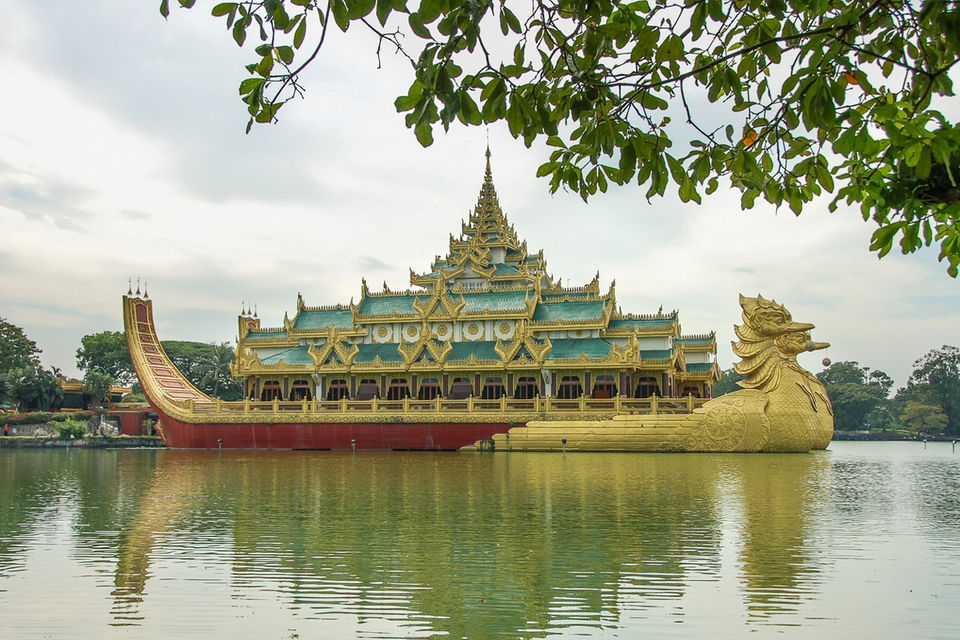 Your tour guide will meet you at your hotel at 9am to learn the story of Myanmar and get to the heart of its local traditions and culture on a day city tour of Yangon and its icons.
Firstly, your tour guide will take you to the Aung San Museum, located in the 1920s colonial residence of General Aung San, founder of Burma until his assassination in 1947. It is also where his daughter, Nobel Prize Laureate Aung San Suu Kyi grew up. Dedicated to the General's adult life, the museum features exhibits, family photos, handwritten notes, personal mementos, famous speeches, and even his car.
Next, head into the famous Scott Market (Bogyoke Market). This popular market offers a good selection of gem stones, traditional fabric and costumes, handicrafts, arts and paintings, souvenirs, etc.
Then, pause for a lunch break at the local restaurant, where you will enjoy the authentic Burmese lunch, before driving to the Strand Jetty to witness the daily life of the local people and where you will see the
Yangon's river, which offers a remarkable atmosphere with spectacular colours and photo opportunities.
This Yangon city tour will end with one of the spectacular monuments in Myanmar, called Shwedagon Pagoda. Once inside the Pagoda complex, discover a unique market that will give you an idea of how significant Buddhism to daily life in Myanmar. Then, climb a long, stair-filled corridor to the Pagoda platform for a magnificent view. Marvel at the golden dome of the Pagoda, said to have once been covered with tons of pure gold and precious stones, including jade, rubies, sapphires and diamonds.
On the way back to your hotel, drive to the China Town to feel the vibe of the city's busiest place that usually comes alive from evening onwards. This is the place to go for street food in Yangon, with lots of
outdoor seating, bustling local life, and plenty of beer. You can have your favorite snacks and foods, and a beer to finish off this unique exploration of downtown Yangon.