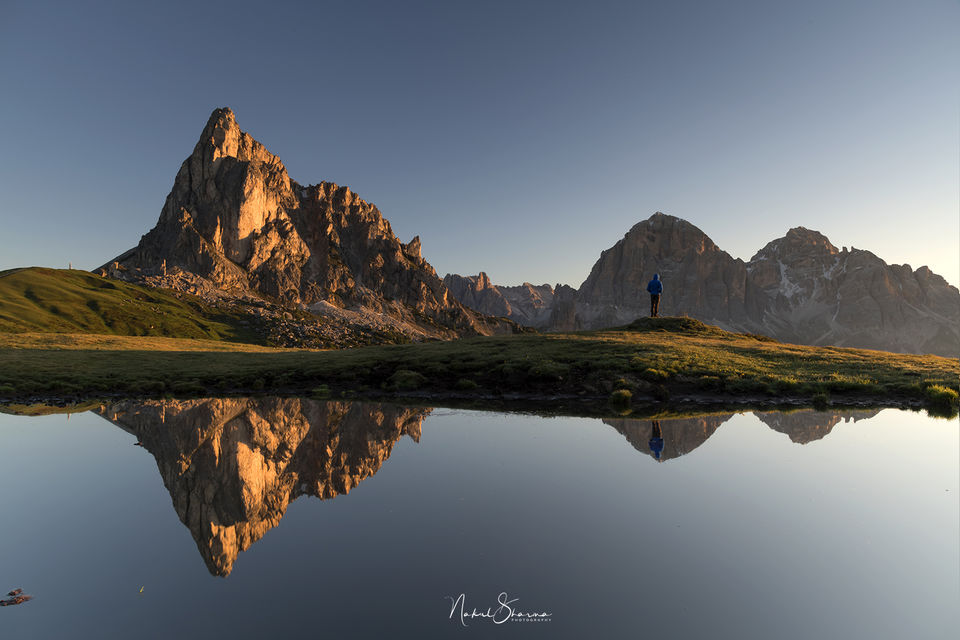 DOLOMITES - YES DREAM COME TRUE.
Story of Adventure and Happiness- JOB CAN WAIT TRAVEL CAN'T
Yes, you heard it right, Dream come true. If you believe in a Dream and have a will power to keep it safe and alive, it will come true with all your love and courage. Yes, DOLOMITES was one of my dream since many years, since I had started photography it was in my bucket list, I grew up while watching the photographs of Dolomites from other International Photographers, I promised to myself that I would go there one day and shoot that beauty from my Camera and bring it to my People and to my followers in my style and in my way.
But one day is very dangerous word that I had realised on my journey of that Dream, its like a killer to your dream that won't allow you to live it until you would start living it with the courage and break all the odds and never ever give up on your DREAM. I did the same and I made it. As it was said once by our Great Leader – Dr. A.P.J ABDUL KALAM "Dream is not that which you see while sleeping it is something that does not let you sleep.
Yes it was very much real in my case also, it was long journey to the DOLOMITES and it took me 4 years to make this dream true for myself. 4 years I had waited to go there and followed other people work and photos.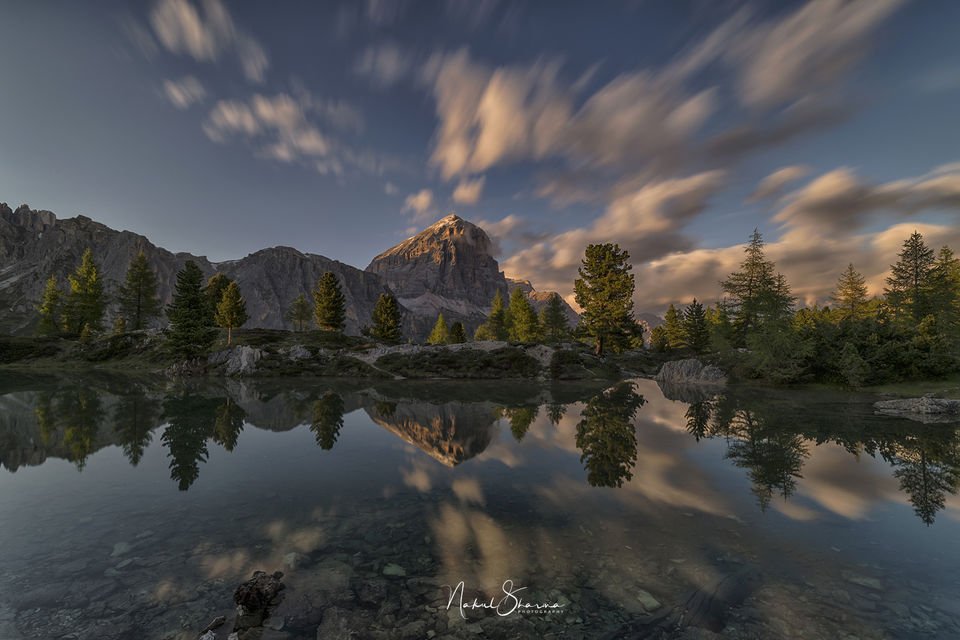 This 4 year long road wasn't easy, there were lot of patience and courage and hard working behind that DREAM. In March, 2018 I had decided to live the dream of DOLOMITES during my 3 MONTHS SOLO EUROPE TRIP, the real challenge Started after that how would I do it and what would be the best and cheapest way to do it as a Photographer. After talking to many Photographers and digging information on Internet, I had found the best way to do it if you are going first time to dolomites as SOLO PHOTOGRAPHER. It's to ATTEND THE OTHER PHOTOGRAPHER WORKSHOP, yes that's true, DOLOMITES is too big and there is so many nature and beauty to shoot, it's impossible to find out the best spots and locations without any guide or other Photo Leader/ mentor.
So i contacted one of my friend " FEDERICO" on facebook and he lives in dolomites and work sometime as local guide for photographers, so i organised 5 days tour with him and he was very humble and nice person and helped me a lot to live my dream, i told him about my budget and all the possibilities what i would love to see and shoot, so he tried his best to make my dream come true in the best way, i am very thankful to him for the organisation.
First day - some bad & some good luck
i arrived in venice and he came to pick me up from there to take me to his place, we decided to start the workshop together early morning and relax at night first. First day had started with so much rain and bad weather, we went to shoot the first location called " MISURINA LAKE" it was really dark and cloudy and loved this place & lake. i wished for the great light and clouds to make some great composition but weather was not in my favor. I really felt bad on that moment that it was my dream to come to this place and all washed up by this bad weather, i was worried for the next few days but my friend told don't you worry its DOLOMITES. i was disappointed and sad about the start but my friend told me don't worry, its just a start and we should not lose any hope..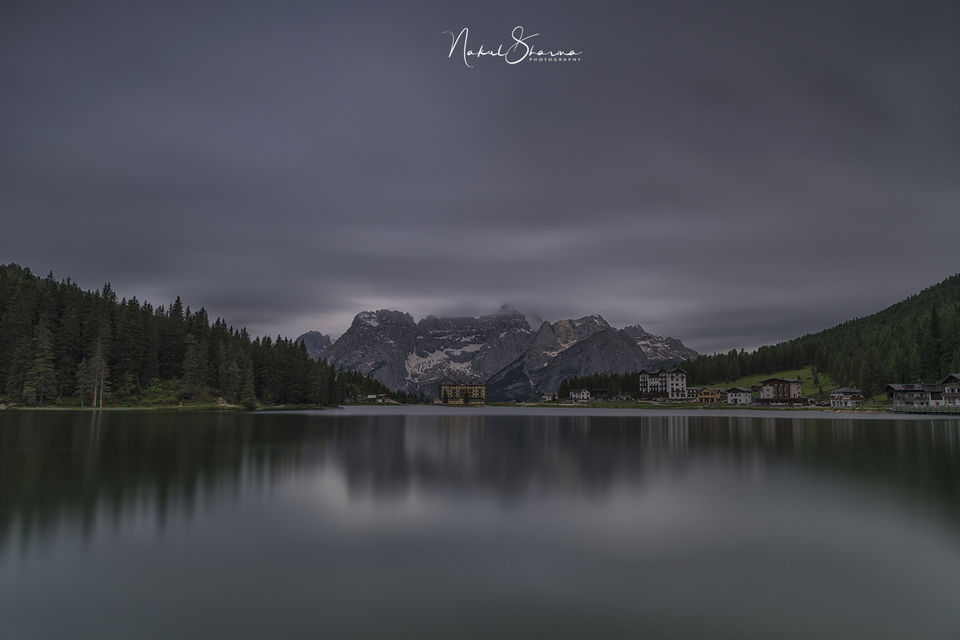 So we went back to the apartment and relaxed and waited to get some good light and weather, boom then god has listened me and after 3hrs of wait, light showed up with great blessing and then we went out to shoot again to the lake and this time it was great and amazing light and happiness in my heart and mind.
" moral of the story" - NEVER LOSE HOPE for your dream and passion
TRE CIME dream - HEAVEN ON EARTH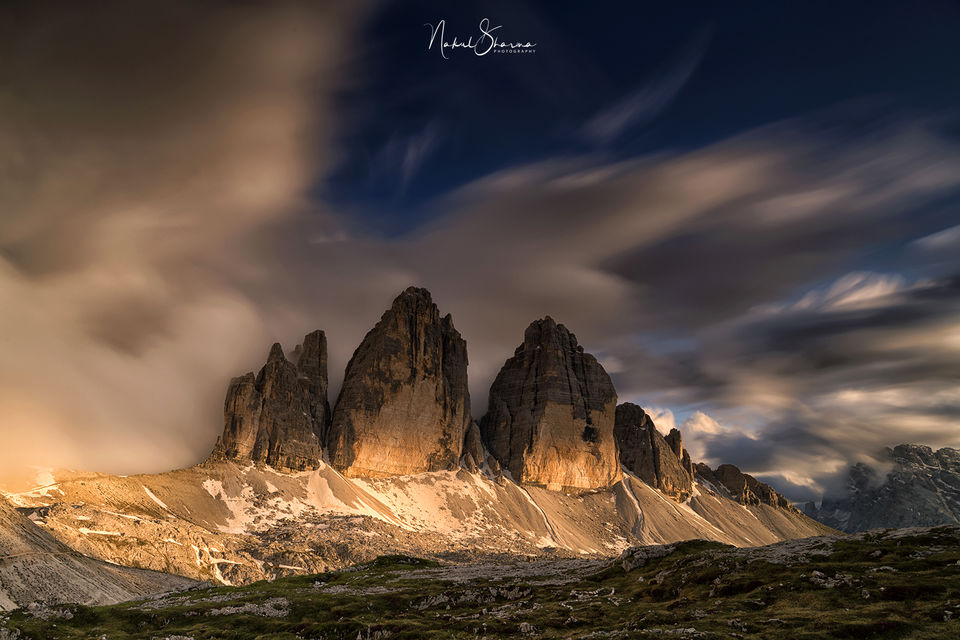 yes it's true if there is a heaven on earth then i must say that it's in DOLOMITES ( TRE CIME), yes i have waited 4 years to go there and live the experience of surrounded by alps mountains and shoot some amazing Photos and shoot especially ASTRO, its been a long journey to achieve that dream. it wasn't easy road to that dream and with so many ups and down but at the end i did it and lived it..
we went to TRE CIME for the sunset we hiked almost 2hrs with all our gears and backpack to reach to the spot where we wanted to stay and shoot the sunset, but we had decided to stay for the whole night to shoot for some amazing ASTRO & sunset Photos, it was freaking cold and amazingly beautiful at the same time but when dream matters then nothing else matter really, we met some friends up there and warned ourself with JACK DANIEL bottle to celebrate my dream come true and nature beauty
and then boom that's what nature gave us that night and eyes teared up with happiness and emotions to live that dream in reality.. I cried under millions of stars with happiness and proud of being. here is the heaven look likes..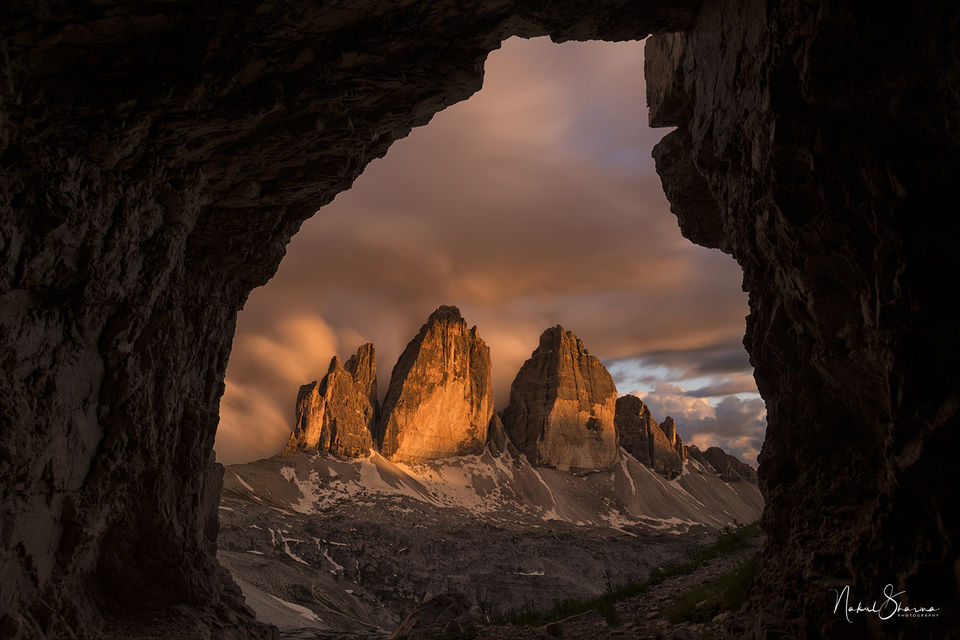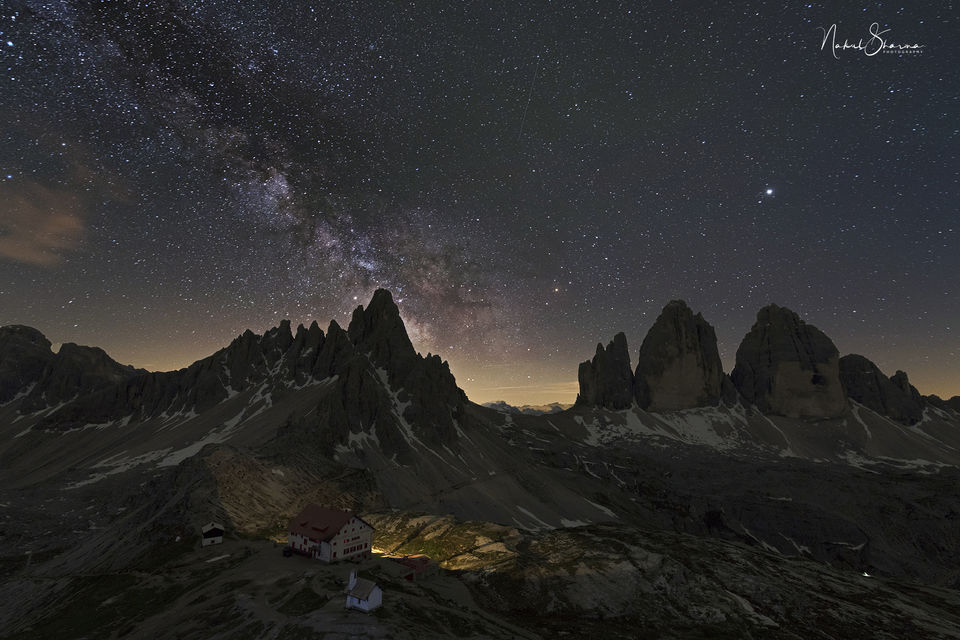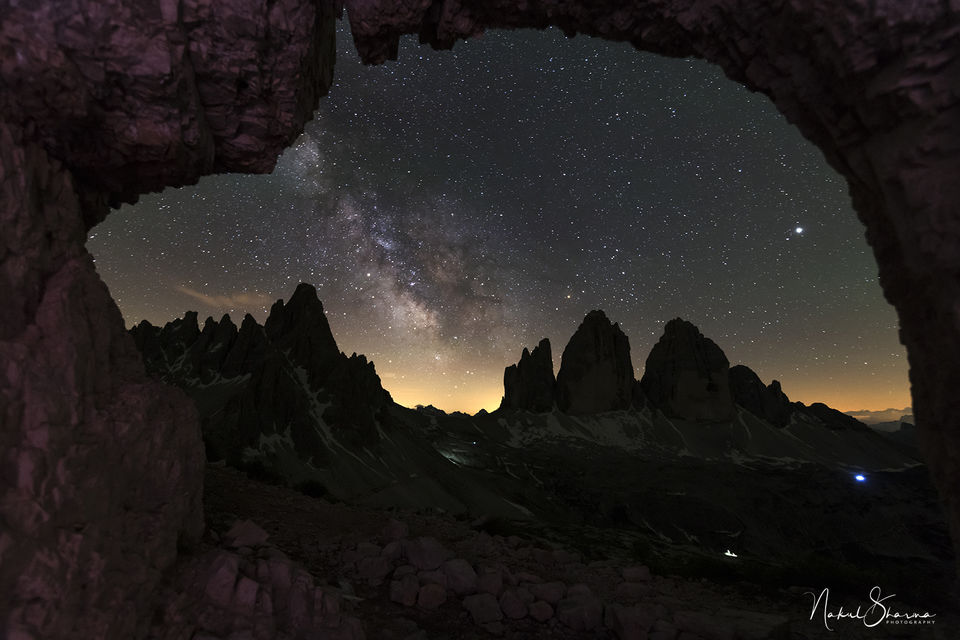 SLEEPLESS NIGHTS.
yes its true that 4 nights we didn't sleep well and hunting the ASTRO & MILKY way all the time, i believe that's what Travelers do and that's what the price we have to pay for being a "PHOTOGRAPHER & STORY TELLER"so most of the nights were sleepless, from sunrise to bed time then from evening to next morning shooting SUNSET & ASTRO that became our regular routine for 5 days of Dolomite Expediton.
we covered up many places and spots like - Misiruna lake, tre chime, sceda, passo guio, limides, and many more spots in 5 days ..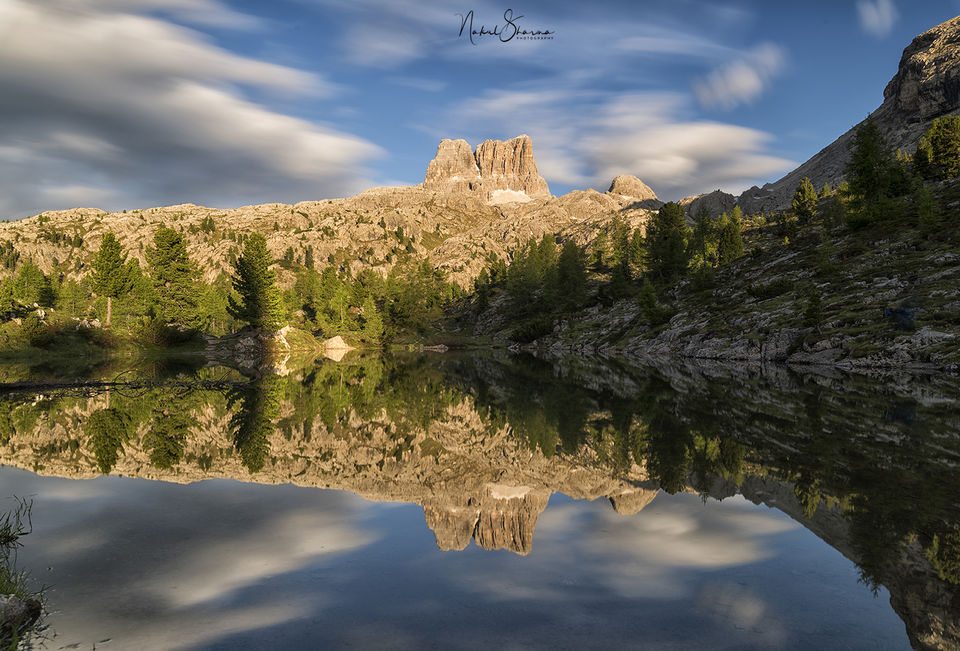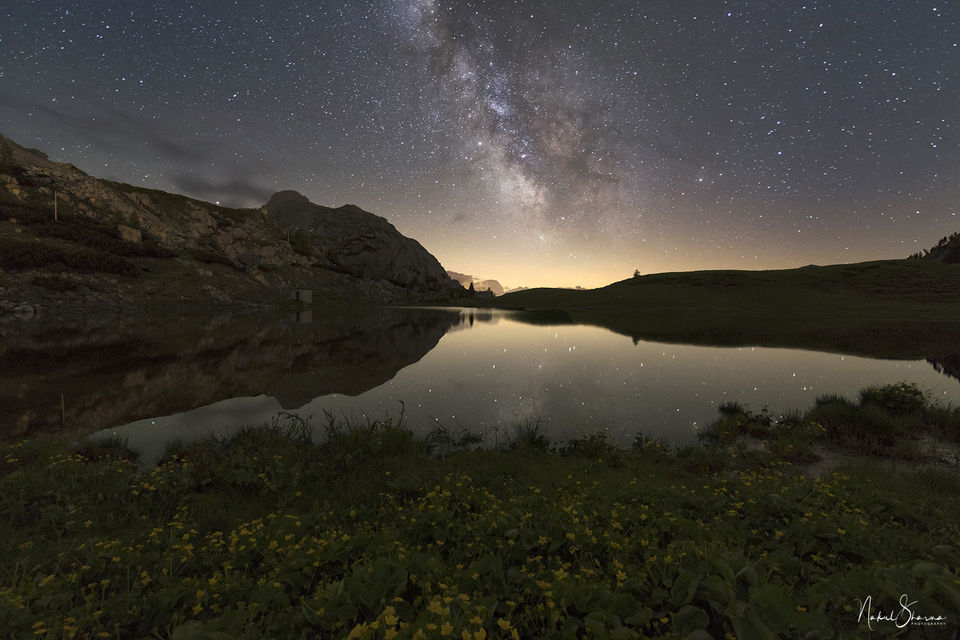 SECEDA CAMPING - BEER & FRIENDSHIP
on the 2nd last day of my Tour we had decided to camp on the top of the sceda mountain and spend all the night up there to shoot and enjoy the Nature, we geared up all our equipments and backpacks and tents, since 4 days we were shooting like crazy people and we were really tired and exhausted, we took the cable car to reach on the top and firstly we just enjoyed the nature with BEER on the top of 2500m.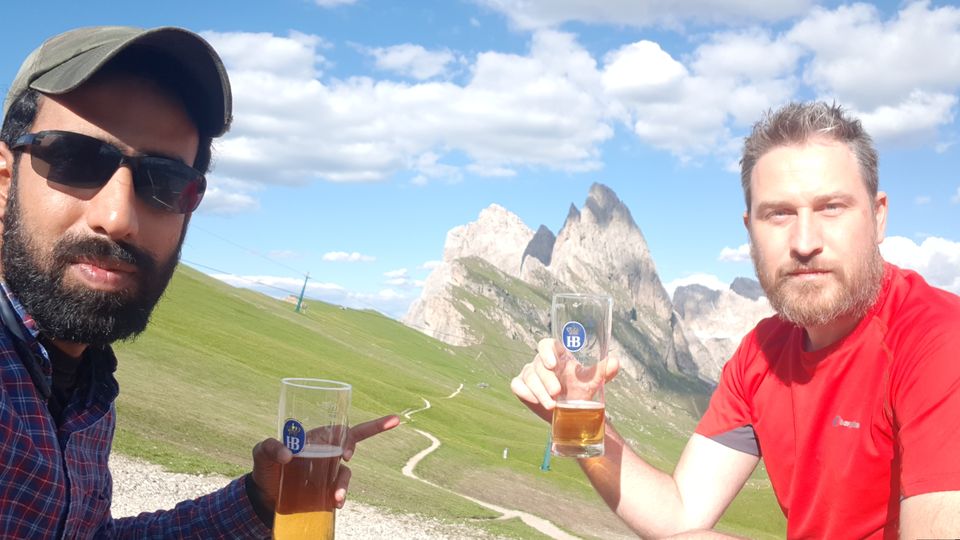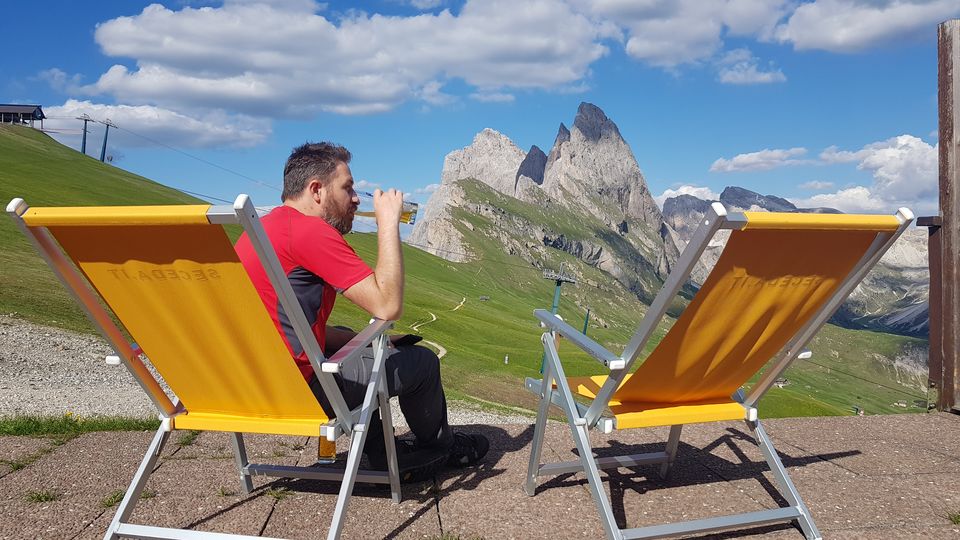 So we pitched our tents and waited for the sunset and meanwhile our other friends from Mexico joined us also, it was great and amazing sunset of my life, i must say that living that dream was the greatest achievement of my life and coming with amazing Photos was the cherry on the top of the cake.. so i spent my whole evening and dawn with NATURE like this..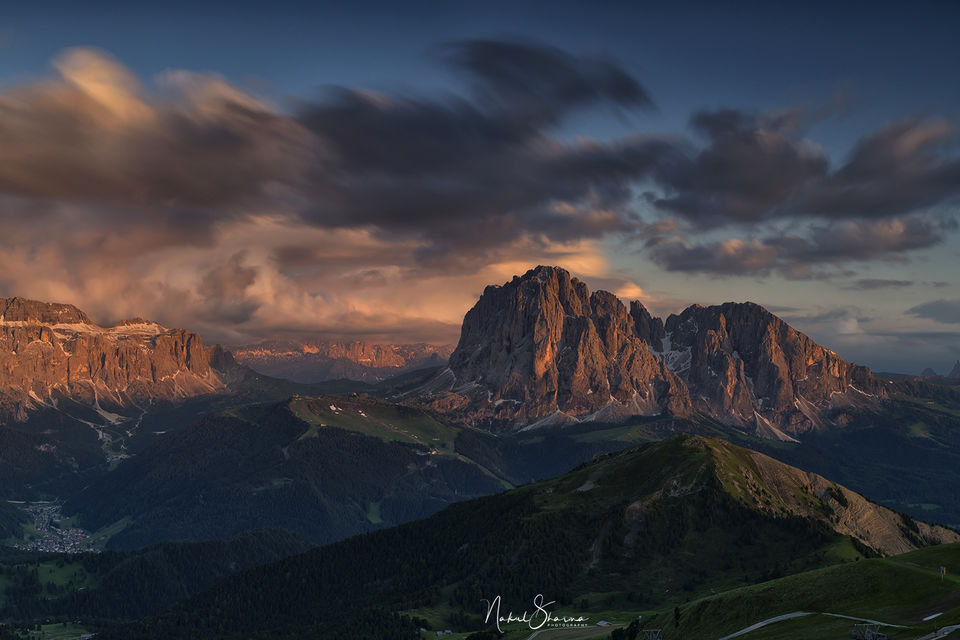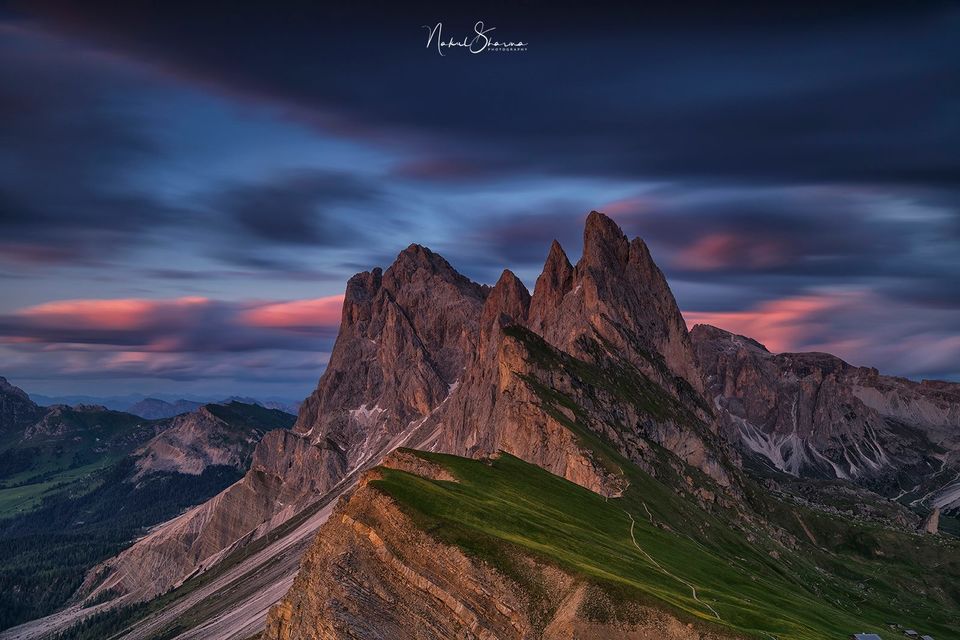 after this amazing Sunset we got unlucky and weather turned into into bad and whole sky covered up with clouds and all, so our last hope of ASTRO on Seceda mountains were washed up, but i realised on that day sometime its not the passion that matters , sometime its the moment where we are and into it that matters a lot. So we skipped our all shooting and enjoyed the night by talking and sharing stories with other friends and enjoying the beer all night.
finally i Lived my dream and ended up in the most happily way and with amazing memories and moment of my life that i wont forget ever.
At the end i would say that its been 3 years that i am traveling around the world solo for photos and stories but i realised on my journey that it all started as a way i am looking for and what i am experiencing but now i can say its more in what we are living and what we are experiencing.
Traveling and Photography was way of life and profession for me than i turned it into passion but now its above all, it makes me more HUMAN, what it feels to live and what it feels to get get hurt and wait and achieve.
LIFE IS FUN OVERALL