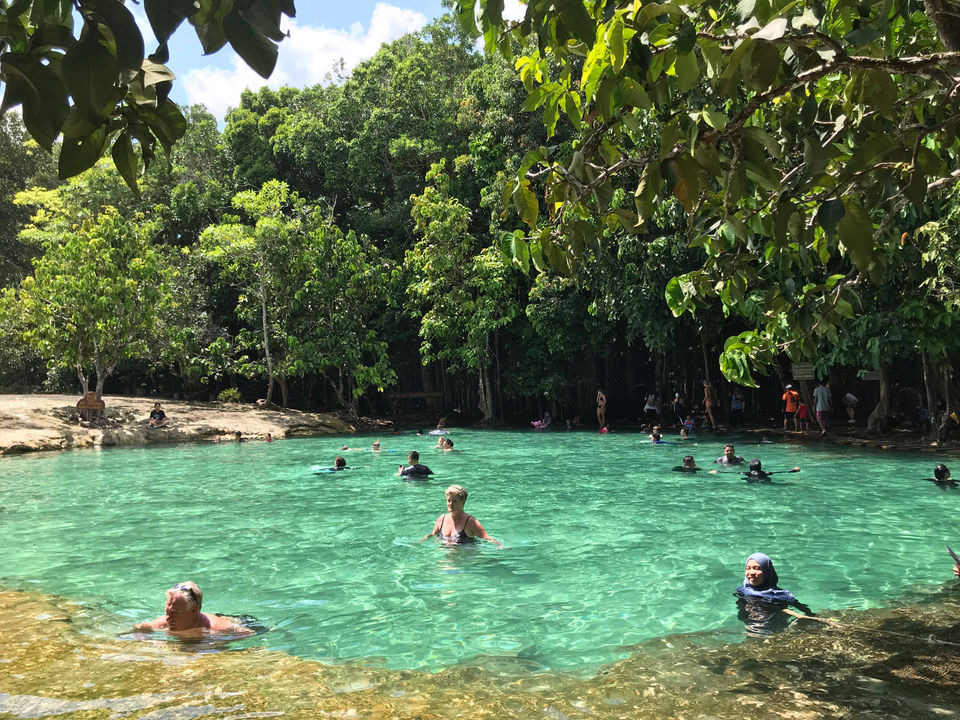 Emerald pool in Krabi is a whole package of natural beauty, serene waters along with a mild trekking.
You can always book a tour or private taxi to come to this place but I would recommend renting a scooter. It's almost two hours journey one way from Ao Nang. Roads are super smooth and navigations are easy to follow.
As the name suggests emerald pool has turquoise or emerald colour water, which is caused by the algae living on the rocks at the bottom of the pool.
600 meters from here is Crystal pool or Blue pool. Which was formed from the hot springs under the earth crust which is indigo blue.