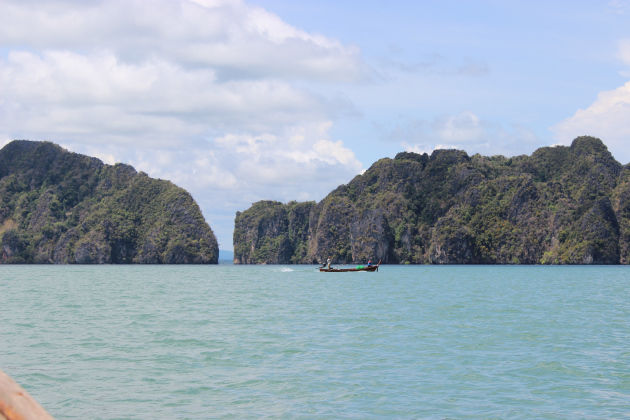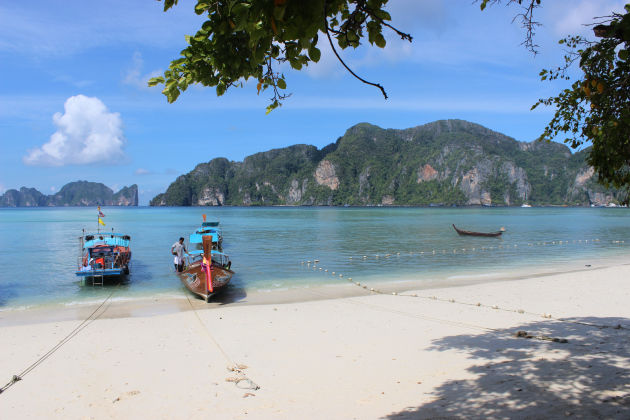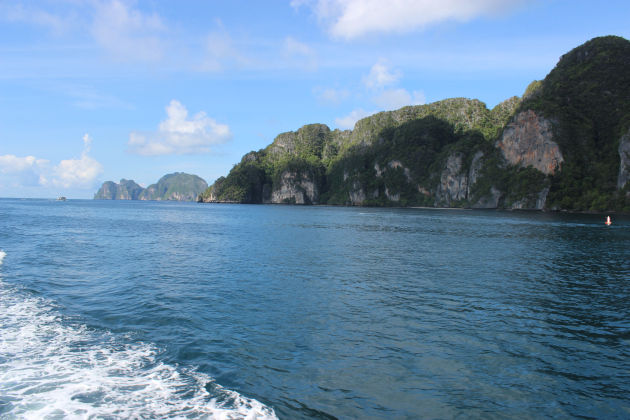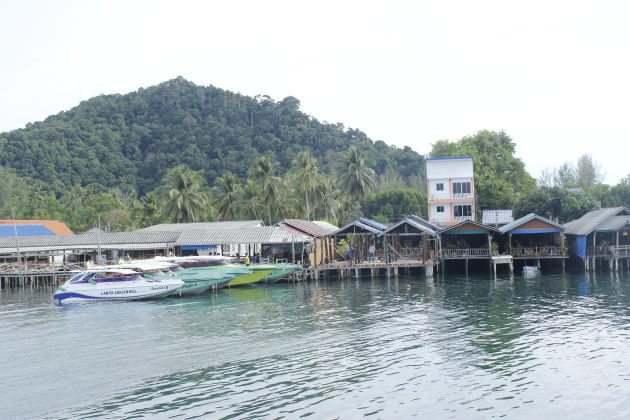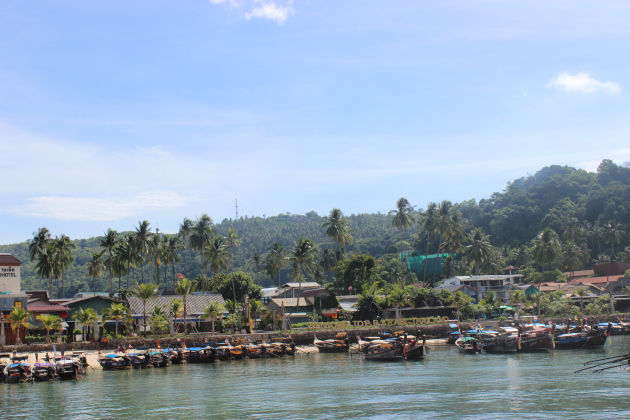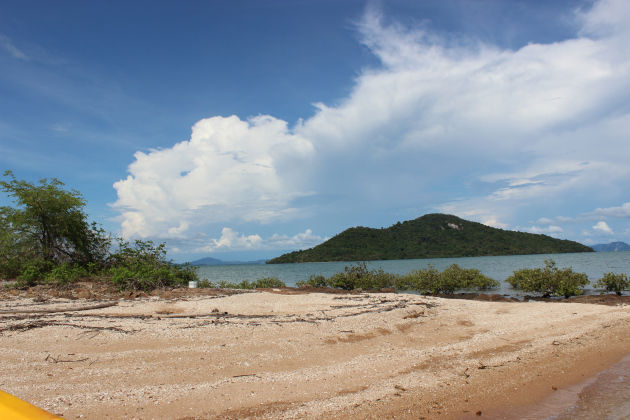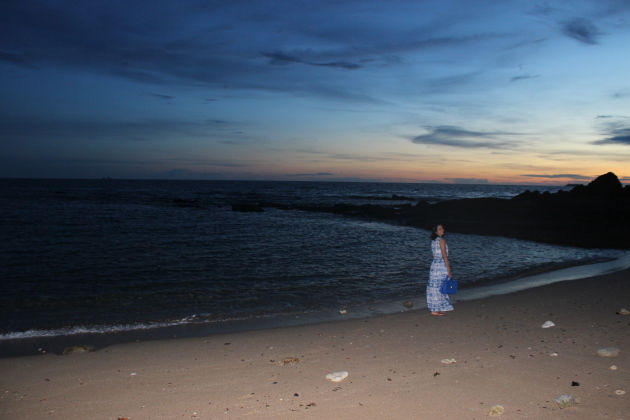 " The World is a Book and those who do not travel read only one page."
The most enduring images of Krabi are the irregular limestone rocks jutting out from the mangroves surrounded by clear blue-green water and tiny white sand beaches. The Krabi Province is a part of Southern Thailand off the Andaman Coast. Krabi consists of many large (Ao Nanag, Railay) and smaller islands like Koh Lanta and Koh Phi Phi. Much of the province has been given over to several national parks and is known for rock climbing and diving.
THE ESSENTIALS:
Go to Krabi if you love going off the beaten track: We Indians mostly go to the standard touristy places of South East Asia which sometimes feel saturated and over crowded . Krabi is an undiscovered natural paradise which is waiting to be explored. You a water baby? then just Go!
Connectivity: The larger islands and more popular beaches like Ao Nang and Railay are closer to the main Krabi town; Smaller islands like Koh Lanta and Koh Phi Phi are further away and reachable by ferry from the main island and uncrowded.
Vegetarians have very limited food options: If you are a vegetarian like me, unfortunately Krabi will give you very scarce options to sample the local cuisine. Most of Thai food is Non vegetarian/Seafood. You will have to rely on bread- sandwiches, pizzas, pita bread and desserts. While choosing a hotel on any island, select one closer to the main town area- this will give you several eat out options if you don't like your hotel food.
Best time to visit Krabi: October to April Though we went in May, it was still very hot in-spite of the nightly showers. Since Southern Thailand is a tropical paradise, the islands experience rains from May to October. The winter months from November till March/April are drier but with lot of sun and humidity. DO NOT forget your sun block and glares!
Don't go to Krabi if you are looking for happening parties and packed itineraries: There are bars and parties like the famous Full Moon beach parties but you should come to Krabi to enjoy the truly natural delights these islands have to offer, press pause on your daily life and just soak in the green waters of the Andaman Sea.
GETTING THERE:
Quickest way to get to Krabi is to take a flight from Bangkok/Kuala Lumpur. From there take a car+ ferry to the island/beach where your hotel is situated. Krabi Town is around 15 km from the airport. Ao Nang (sometimes known as "Ao Phra Nang") , the busiest beach strip in Krabi, filled with hotels, bars restaurants and souvenir shops is 40 km from the airport.
Getting to/from airport: AC minibus/ car transfers are available from the airport to Krabi town/Ao Nang/ Koh Lanta etc. Prices will be approx 150 baht per person for Ao Nang and 300 baht for Koh Lanta.
This charming little virgin island is further away from the main Krabi Town area and is generally far less crowded. The feeling I got the moment our car got off the ferry was that interior Koh Lanta is not outfitted for tourism. It has clean winding roads surrounded by mangroves with houses dotted here and there. The Koh Lanta lanes actually reminded me of the villages in Konkan back in India. Especially since two-wheeler's seemed to be the favored mode of transportation.
Why did we go to Koh Lanta?
Koh Lanta island isn't as popular as Phuket or Pattaya, and I decided to go there because people described it with enthusiasm and glee; particularly Adventurous Kate in this and thispost. More so because it is a natural secluded island with a low-key vibe. I have always believed that the more undiscovered a place, the better it is- because the quality of a beach destination is inversely proportional to the number of visitors it receives. Especially true for the beaches in India!
Stay
At the Crown Lanta Resort and Spa
In one word- R.E.F.R.E.S.H.I.N.G.
They call it the Palace Resort of Lanta and you find out soon enough how true this is! This luxury resort is tucked away in a corner of Ko Lanta with its own small private beach and spectacular ocean views with lasting sunsets. Upscale and how!
NOTE: Crown Lanta is further away from Saladan- the main town and the market district. Transport can feel cumbersome if you have not hired a two-wheeler. It is mainly meant for people who love chilling in the resort and staying in the pool the whole day. There is so much to discover in its huge property itself, where times seems to completely slow down. I loved the place since we went for our anniversary but next time I would like to stay at a place closer to the town. This makes it easier to organize tours to the various islands around since most of them start early morning.
Getting Around:
Hire a motorbike and have your own adventure exploring the island. Only then will you get to experience Koh Lanta 's local and authentic feel. Tuk tuk's will drop you off to your hotel from the town for 40/50 baht per person,
Things To Do in Krabi
Go Check out Top 6 Must do things in Krabi for all the activities you can do while in Krabi.
This trip was originally published on Discovering Words.