Thailand is a versatile country with busy, happening cities, beautiful white sand beaches, lush green mountains, backwaters and elephants.
It was a busy hour, bustling with life at Aonang - Krabi (south Thailand), when I arrived. Pale blue sea, good eateries, beach-front massage parlors, little souvenir stores and night clubs all make the place really vibrant. The best way to explore this beautiful town is by bike. There are many bike rental points around the beach area. I rented a bike for my day of exploring Krabi.
OFFBEAT THINGS TO DO IN KRABI
I did a little research on the offbeat locations in Krabi using the Thailand insider page. One of them was Tha Pom Khlong Song Nam.
This spectacular nature trail of tranquil mangrove swamps left me awestruck. However, the lack of tourists at the entrance of the trail left me skeptical... Was I at the right place??? A few minutes of exploration deep in the swamps.... there I was having the entire trail to myself, taking a refreshing dose of nature- definitely a hidden gem of Thailand.
There are some small, authentic Thai restaurants near the trail; the prices are cheaper than those in Krabi. While interacting with the locals, they suggested I visit Thalane Bay, which is about 15kms away
Kayak or sail to the unnamed islands of Thalane Bay
The entire stretch is beautiful, with hills on one side and backwaters on the other. I reached Thalane Bay, but there were hardly any tourists. At one of the kayaking centers, I met Mr. A (yes his actual name was just "A"!) - My skipper, photographer and guide for rest of the day.
He quickly went to get one of the smallest boats he owned and started sailing as soon as I settled in. We cruised between the thickly populated thickets of mangroves; away from the concrete jungle. I could only hear the musical lilt of water and the screeching of bats deep in the mangrove forest forest.
It Started raining after a while as we kept sailing to some of the best & untouched islands. Thalane bay is my personal favourite recommendation for offbeat things to do in Krabi.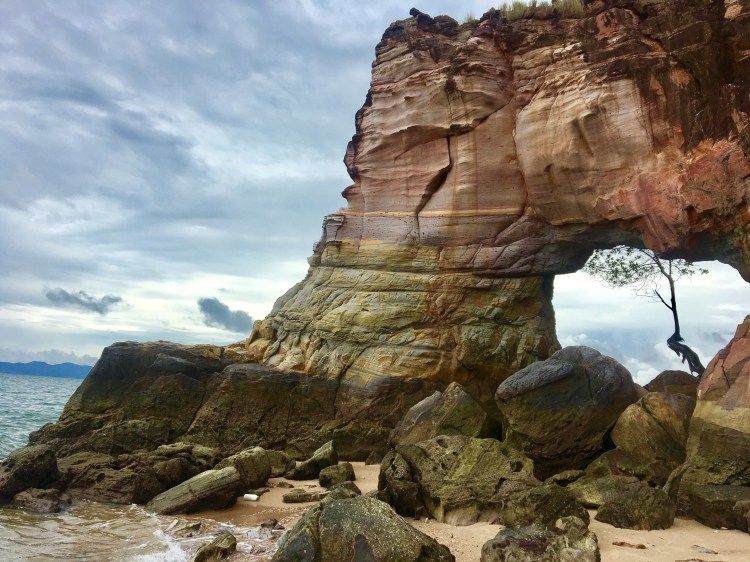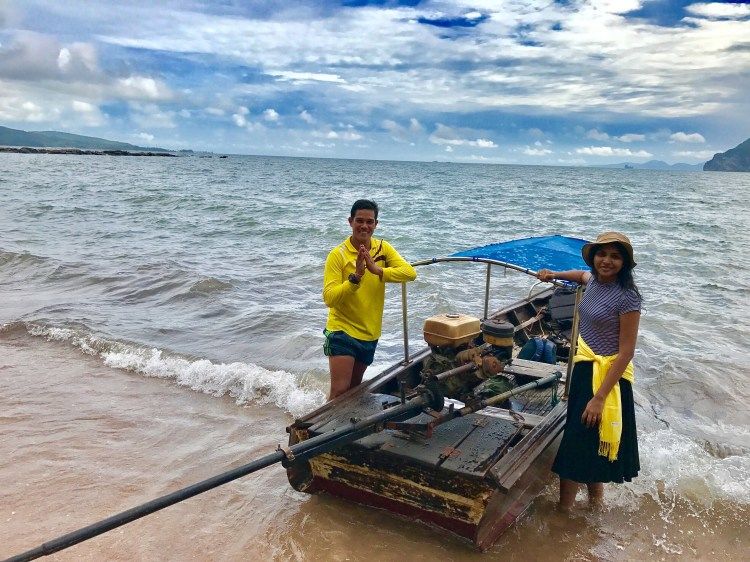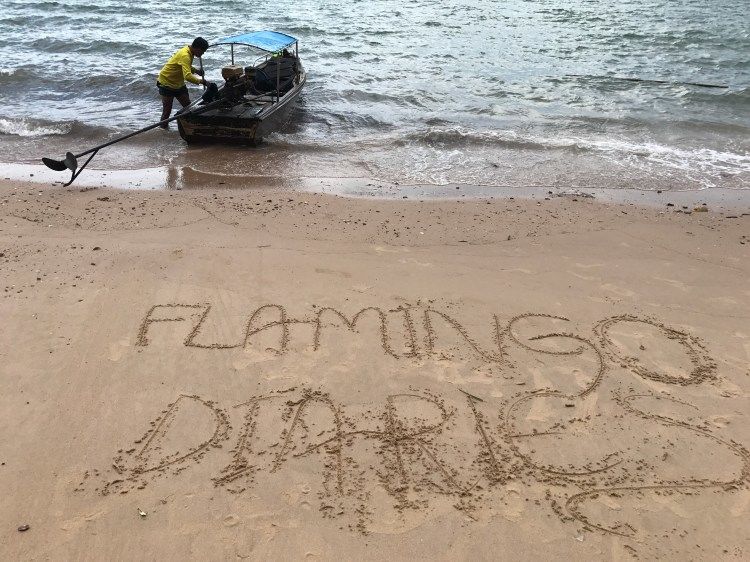 Grateful to the locals from Tha Pom for suggesting this place. It was an amazing experience.
Apart from these offbeat places there are breathtaking islands near krabi. Many tour operators organise day trips to these islands. I choose to go to hong islands.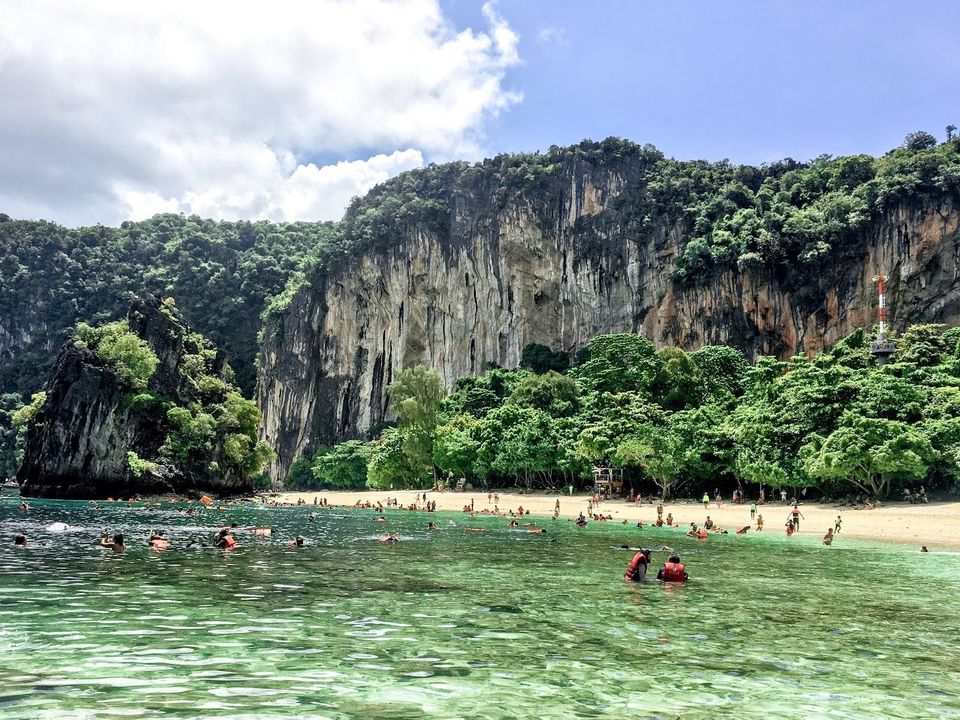 Am definitely going back to Thailand as I can't get enough of it. Let me know your experiences of Thailand. Any tips and suggestions for my next trip!
Connect with me on Instagram @bhavya.vatrapu