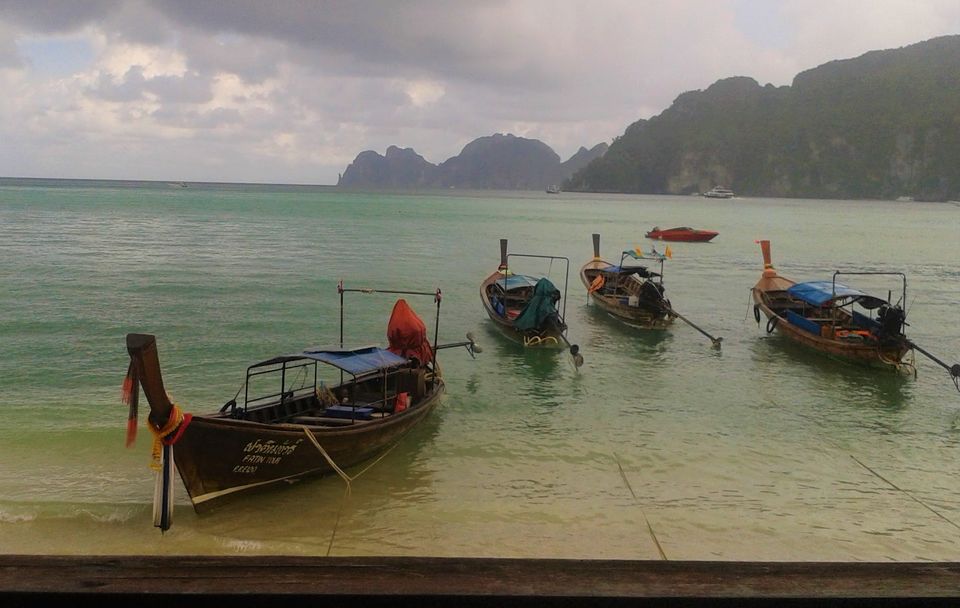 It all started with a trip to Krabi.
We had made Ao Nang as our base and travelled around from here. At the first sight, it appears to be a usual beach. But as is the case with everything else, you need to give time and space to things to reveal their real self. The beach was quite peculiar to my mind - the sea used to recede as the day progressed and by the evening would make enough space for the tourists to make merry. Before this, I had always experienced the seas acting the other way around.
The second day of the trip saw us at Emerald Pool and Klong Thom (or Krabi hot spring). A hundred and fifty kilometres drive on a bike is what it took to reach the beautiful wonderland. The hot spring, the pool, and walk in the greens - this place must be visited by travellers looking for a serene, close to the nature, and local experience. The hot springs are considered to be therapeutic as they carry natural mineral salts.
The next in the itinerary came through after a little bit of cajoling the husband. He was in favour of a boat trip to four islands close to Ao Nang, while I was dying to visit Phi Phi. The pictures of this island had me in their grip. The place was every bit as beautiful as it appeared in the pictures - the clear green waters, the white sand, the blue and green tiny fishes, the cramped alleys, the most out of the world Pad Thai (the place serving it was highly recommended by an Australian who is settled there for work), the witty signboards everywhere...
The food in all the places we visited during our trip never disappointed us. But then, when does Thai food ever does that?
Added bonus is that Thailand is very pocket friendly.
On our trips to Thailand prior to this, we had always stayed in Bangkok. I am glad we saw a different side of Thailand and enjoyed it to our bones.