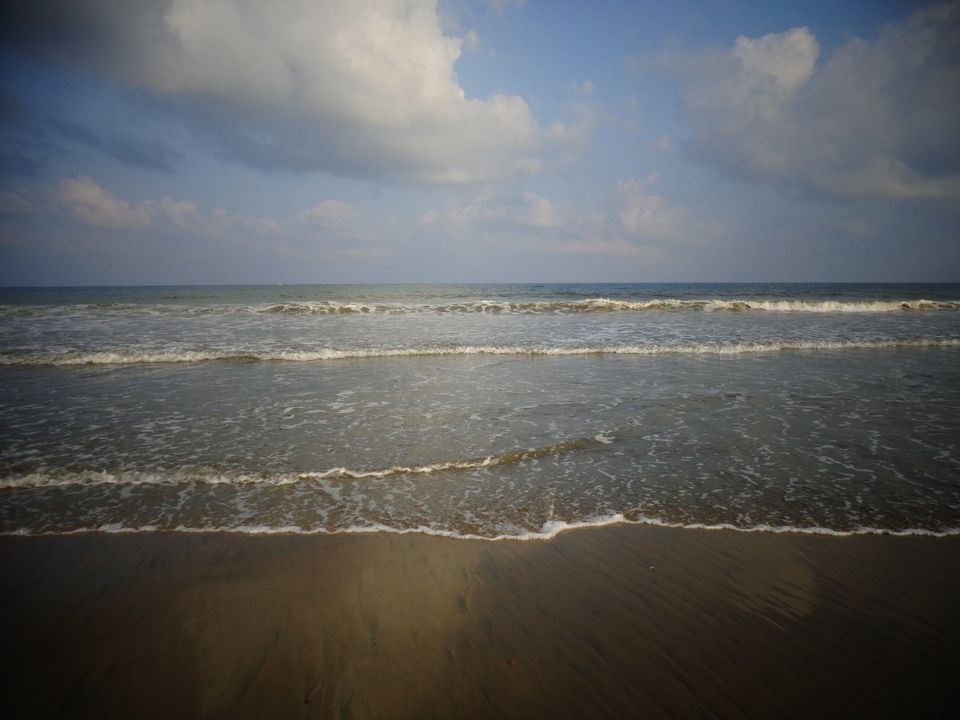 Goa is one of the India's most popular tourist spots. It is well known for its beaches, nightlife and food. Goa is blessed with serene beauty, world heritage architecture and places of worship. North Goa has a touch of a 'tourist place' with its never-calm beaches. Water sports, late-night parties and other tourist actions characterize North Goa. While the beaches of South Goa rest in peace, ideal for picnicking. In most of the beaches of South Goa, there are no tourists, no souvenir and no restaurants. 
The well known beaches of North Goa include:-
Mandrem beach, best known for tranquility and serenity.
Baga beach, best known for beach parties, nightlife and amazing seafood served by shacks.
Calangute beach, best known for water sports and clubs.
Most of the beaches of South Goa have white sand which makes it more scenic and beautiful.
The well known beaches of South Goa include:-
Agonda beach, well known for cleanliness, tranquility and resting.
Colva beach, well known for tourist cottages.
Palolem beach, well  known as fishing beach.
After relaxing on the beautiful beaches, with palms grooving on one side and sea waves rustling on the other, another striking features of Goa include Heritage sites.
Old Goa is an archaeological site and its churches and convents come under the UNESCO WORLD HERITAGE LIST. Some of the amazingly carved and chiseled churches and convents are St. Catherine's chapel, church and convent of Francis of Assisi etc.
If one enjoys the carefree music and dancing then he can take a ferry in the city which is an hour ride with the locals grooving on their local songs. Panaji city has some amazing casinos. I visited the "Casino Royale". The entry charge was around  Rs. 2500 including the buffet. The Casino offers every sort of gambling game. 
All these places can be visited by hiring a car, bike or scooty by the locals (damage cost extra, if any).
I stayed in the Hotel Colonia Santa Maria which is situated on Baga beach. The cottages have a colonial touch to them. Every cottage has a lush green garden with a view of the vast Arabian sea.