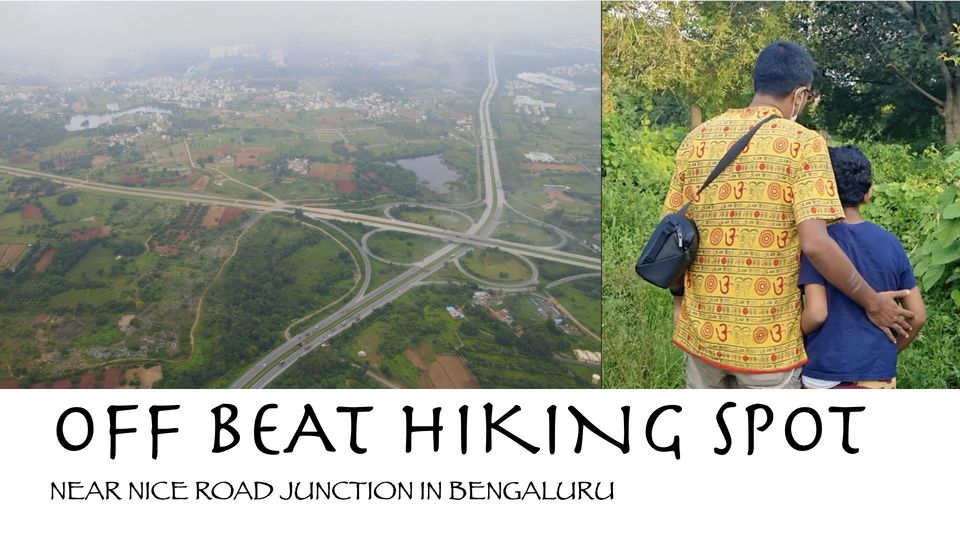 In the age of the pandemic, we often want a place our lungs can breathe easier. Hopefully cleaner air, hopefully a lot of plants around that can trick your mind into believing paradise is where you are
Raining in Bangalore, oh god traffic jams. Hey, not here at least. This part of Bangalore is different
Rains, Greens and No Traffic. If you wanted a place that you could calm your lungs and mind, you should look at the meadows besides the NICE Road highway which has a few hike friendly walking paths, that makes it a very calm picnic spot.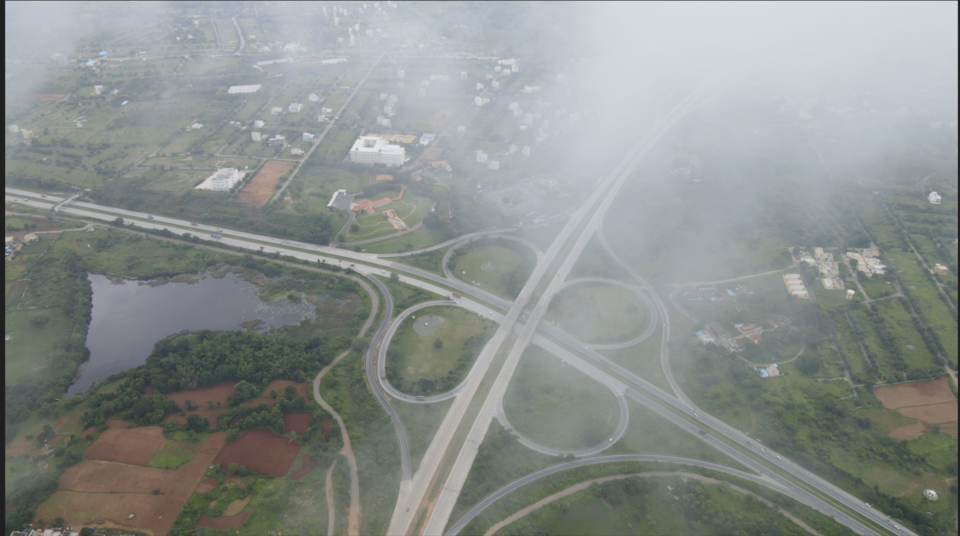 The NICE Road highway is a private tolled expressway that goes from Electronic City to Tumkur Road.
The part of the highway, I am about to show you today is called the Clover Leaf junction between Kanakapura Road and Mysore Road Exits, and the Landmark is Nature Coffee. But how did we get there?
Let's get started in today's vlog where I take my son, Nandu on a little picnic on the outskirts of the city.
I had to cross the clover leaf junction toll by paying 15 Rs asking for Mysore Road. The highway passes above the NICE Road that connects between E city and Tumkur Road and leads to a dead end with farmland on both sides. I parked the car on the left. Both sides have interesting views and trails to keep walking along.
On the right you have a few lone houses that are interspersed with agricultural farmlands that are on a small elevated grassland. Usually Photographers come here for some couple or portrait shoots around golden hour lighting. On an earlier trip I had recce'd the place, and I did not quite find the right side of the highway that good as the left, which seemed to have a few more trees, which made it look like a small jungle path. The right side at times was having its bucolic charm with cows grazing and farmers tilling the soil, but my mind was fixed to the left side of the highway near Nature Coffee.
Just before the cafe and behind it, a small mud path takes you inside the fields. Nandu and I took that path, with the aim of a slow half hour hike that is not too strenuous.
If you thought this was interesting, you should check the video out