SPS Nellore District is located along the South Eastern coast of Bay of Bengal. Ruled by several dynasties, SPS Nellore District has seen significant developments in art and trade. Just one the examples is the revered Telugu poet Tikkana Somayaji, who translated the great Indian epic Mahabharata in Telugu, in this district. Known as Vikrama Simhapuri till the 13th century, SPS Nellore District takes its name from 'nelli' which means rice which is predominant here. It has witnessed the reign of the Pallavas, the Cholas, the Nawabs of Arcot and the Vijaynagara kings.
ONE DAY: From Chennai, you'll travel to Irakkam, Thada, and Nelapattu on the short daytrip.
TWO DAY: Extend your travel plan by a day and SPS Nellore District, Jonnavada, and Mypadu will be introduced to your itinerary.
THREE DAY: This trip, although long, is a little relaxed. You cross Irakkam and SPS Nellore District first before taking a divert to Jonnavada and continuing on to Paturu, Mypadu, Nelapattu, and finally Sullurupet. There will be ample stops in between to ensure adequate rest before you are on the move towards your next destination.
How To Get There!
SPS Nellore District is well connected to the rest of India. You can take a flight to Tirupati—it has its own airport with regular flights from0 major Indian cities. The closest airport to SPS Nellore District is in Chennai. There are regular trains to SPS Nellore District and the government also runs buses to these districts.
Best Time To Visit!
Summers are hot and dry in SPS Nellore District. The best time to visit these two districts is between September and February when the weather is very pleasant. If you don't mind moderate showers, then visit between June and September.
Getting Around!
The easiest way to get around in SPS Nellore District is to rent a cab. The distance between Chittoor and SPS Nellore Districts is 225 kilometres.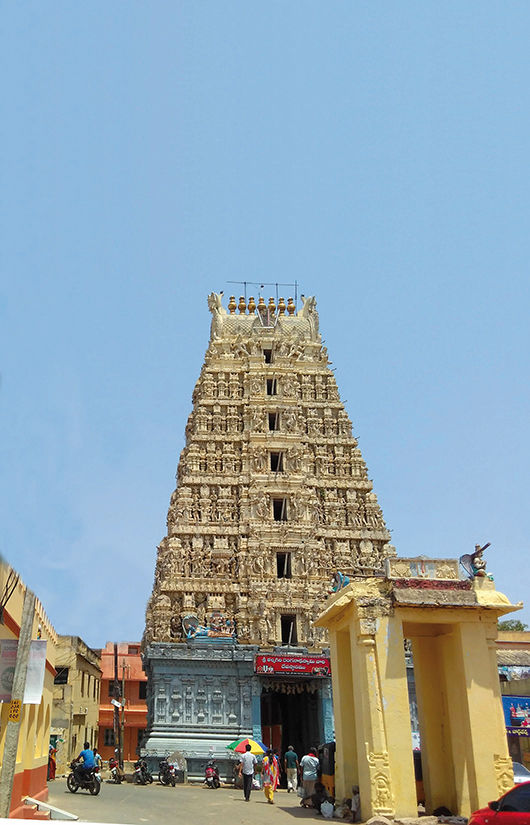 EXPLORING SPS NELLORE DISTRICT
Essentials your itinerary shouldn't miss.
SRI PENUSILA NARASIMHA SWAMY TEMPLE, PENCHALAKONA
Located 80 kilometres from SPS Nellore District, Penchalakona is home to the famous Sri Penusila Narasimha Swamytemple, situated at the foot of a hill. This picturesque spot, amidst mountains and dense forests, has a pleasant climate throughout the year. Kanva Maharshi is believed to have performed penance here. The annual festival of the deity is celebrated during April to May. You can also visit Waterfalls when you are here.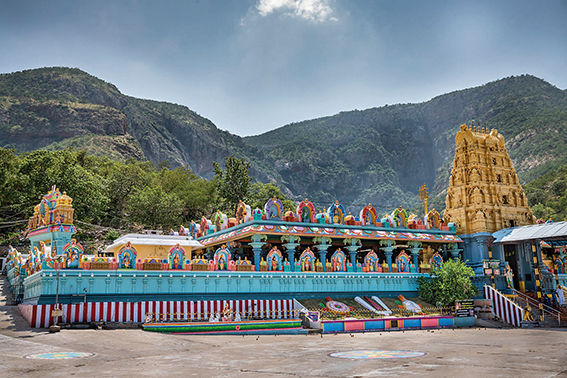 PULICAT LAKE AND BIRD SANCTUARY
An hour-and a- half drive away from SPS Nellore District city, the Pulicat Lake is the second largest brackish water lake in India. The bird sanctuary attracts nature lovers and wildlife photographers with its wide variety of species including flamingos, kingfishers, herons, storks, pelicans, terns, ducks, eagles, and falcons. There are also 160 species of fish and 12 species of prawn found here.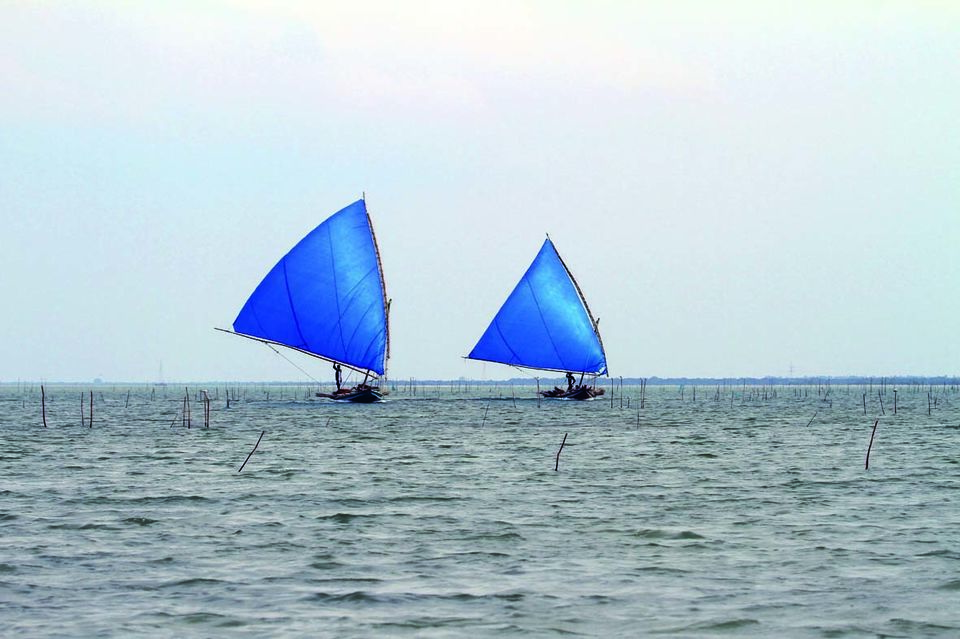 Another popular tourist destination in Andhra Pradesh, this bird sanctuary was established in 1976. It gets its name from the nearby village. If you're a wildlife enthusiast, visiting this sanctuary, along with Pulicat, can be a thrilling experience. You can spot migratory birds such as Flamingoes, Painted Storks, Egrets, Grey Pelicans, Grey Herons etc. It is believed that about 20,000 birds visit The Pulicat Lake and the Nelapattu Bird Sanctuary every year, and the forest is also home to mammals and reptiles. Moreover, the sanctuary also features an auditorium and deer park.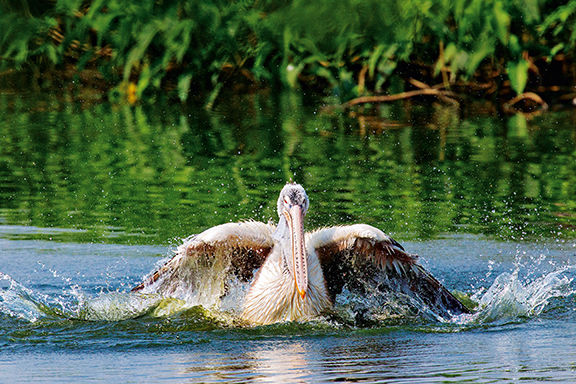 BOOKMARK! Some of the other interesting places around SPS Nellore District are the Udayagiri Fort, the Venkatagiri Fort, and Jonnawada.
KRISHNAPATNAM PORT
The Krishnapatnam Port was once operated by the Vijayanagar Emperor, Sri Krishnadevaraya and hence, it was named after him. In the 1960s, wooden boats were exporting iron ore from this port and later in 1980s, it was declared a minor port. In 2008, it was developed into a modern port and now it's in the second phase of development. Once completed, it will be one of world's biggest ports.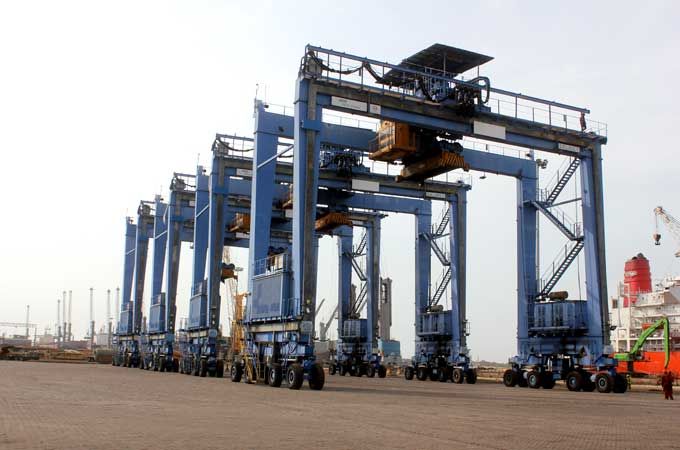 LABOUR OF LOVE
Explore the indigenous arts and crafts of SPS Nellore District.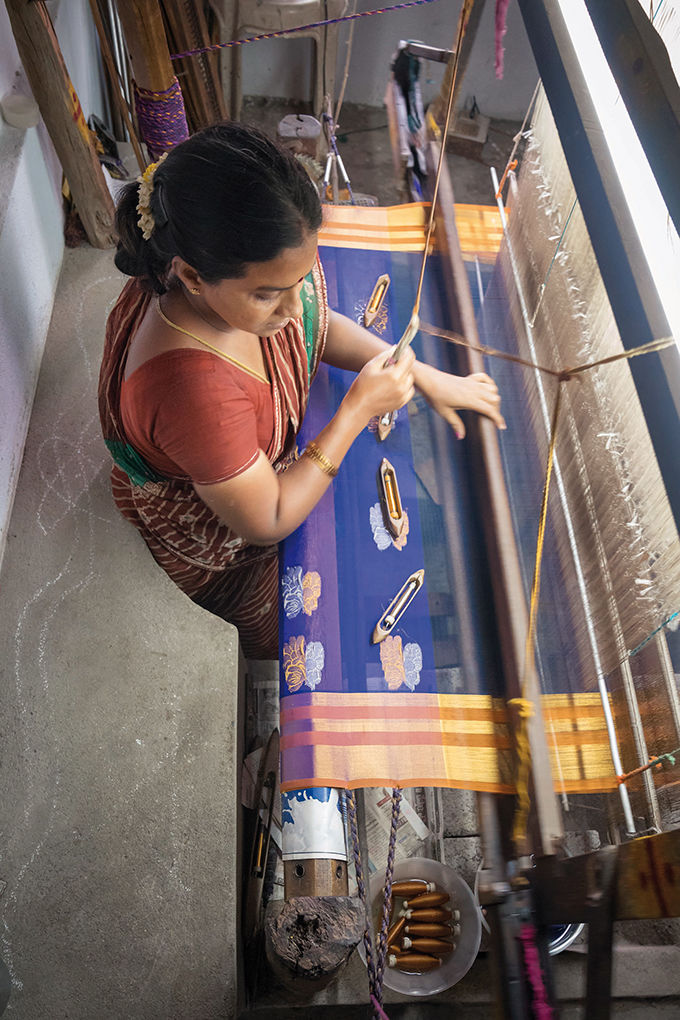 Known for its jamdani style of weaving, Venkatgiri is known all over India for its beautiful sarees. You can easily identify them with their distinct pallu and border, richly brocaded with gold motif work. There was a time when it was coveted by the royal families and artists were paid handsomely for these. In the village, there are as many as 20,000 weavers carrying on the tradition since 1700s.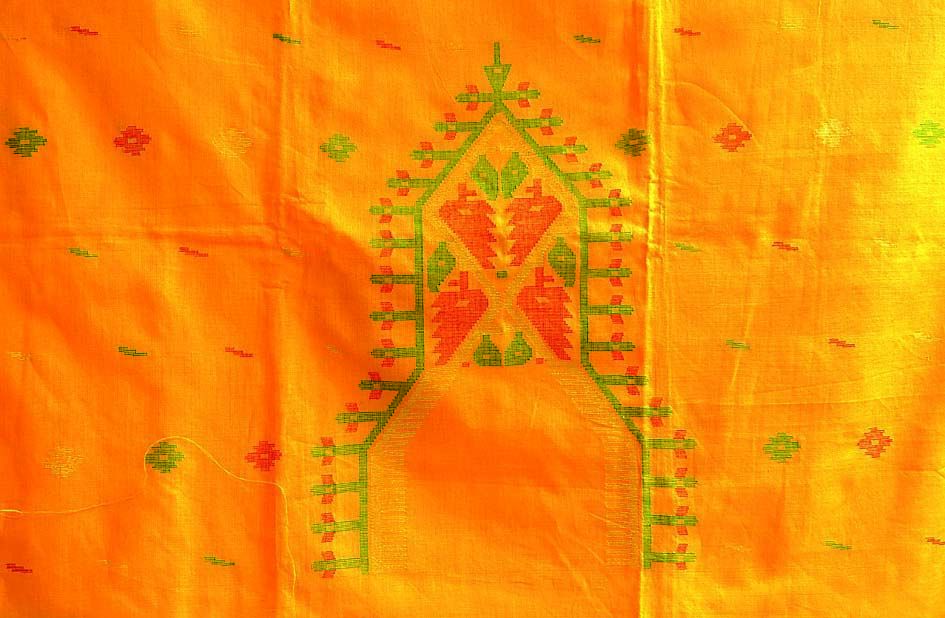 Venkatagiri's historic name is Kali Mili. It is 92 kms from SPS Nellore District and 50 kms from Tirupati. There is a dense forest around this town that extends to the Tirupati Hills. When here, you must also visit the Venkatagiri Fort, and the temple of Sri Gowrabathini Rudra Murthy Swamy.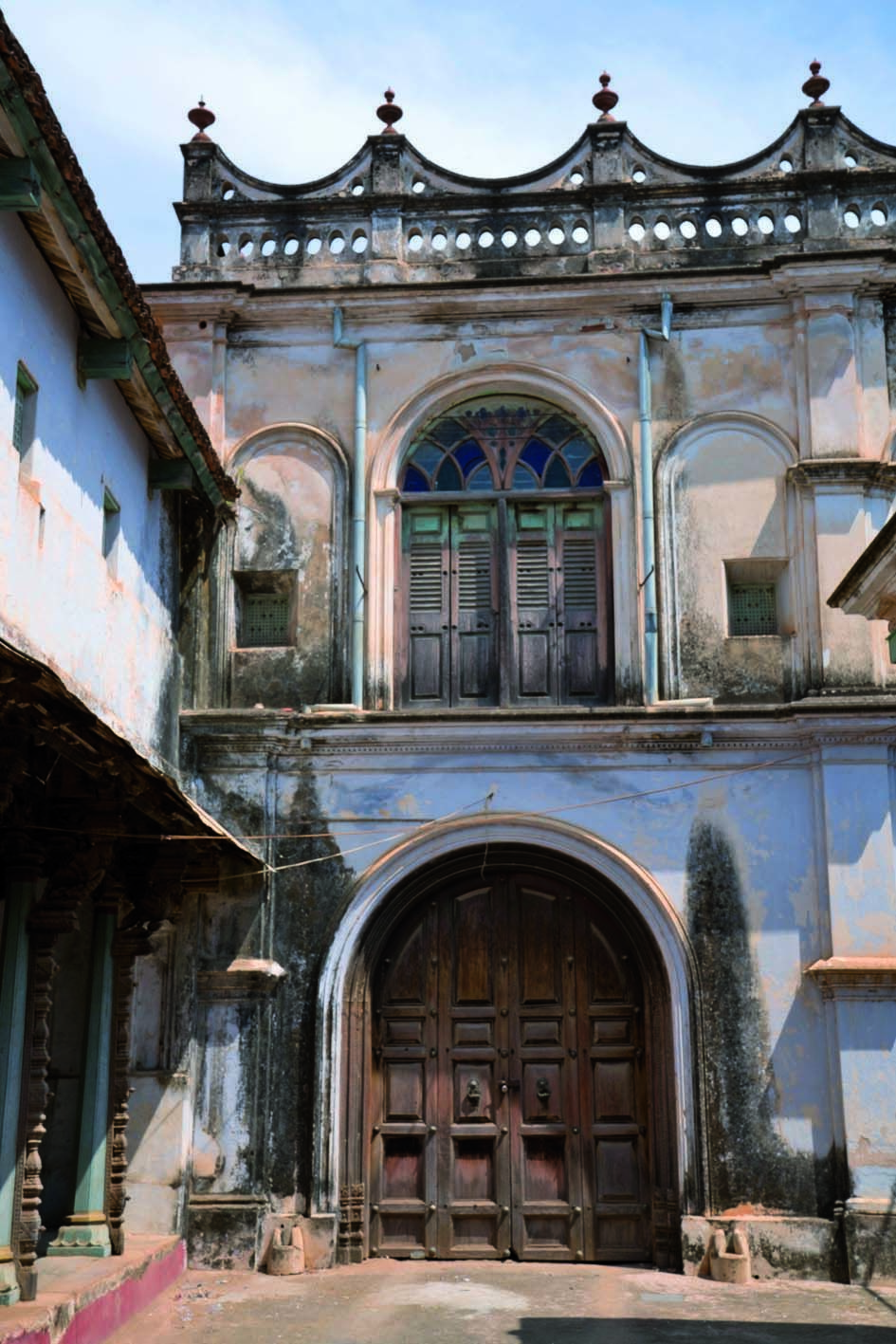 The carved wooden cutlery of Udayagiri that originated during the reign of the Quli Qutub Shah Dynasty and still survives tradition here. Artisans use different types of wood such as nardi, kalai, and devdari to carve out exquisite designs. The process involves drilling and filling the holes to make complex patterns. A range of sizes are available in cutlery and it's amazing to see the finesse in every piece, however small. You can bring back sets of forks and spoons, key chains, and hair clips from Udayagiri and encourage this handicraft.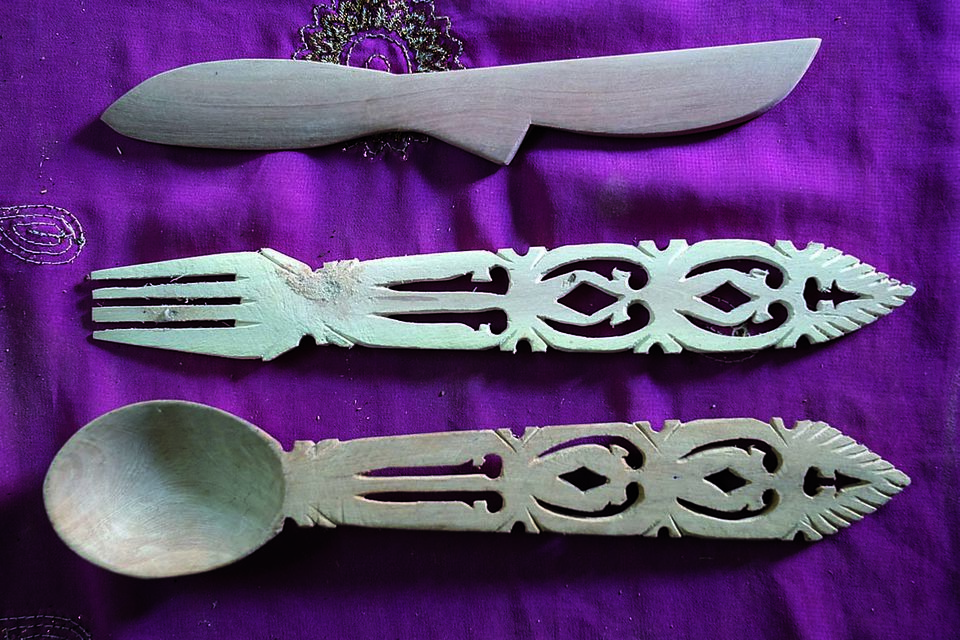 Venkatagiri celebrates the annual festival of Poleramma Jatara with great zeal. Devotees from around the country come here to offer prayers to goddesses Poleramma and participate in the fest.
THE FISHERMAN'S VIEW!
A day-trip to the Mypadu Beach is a must.
The cool waters of the Bay of Bengal are just 25 kilometres away from Nellore. You can drive down to Mypadu Beach and spend a day relaxing on the sand—it's what dream holidays are made of. The APTDC maintains this beach and it is their endeavour to make it a tourist attraction. In an effort to promote this as an unmissable destination, the state is offering recreational activities and water sports.
If you're an adventure enthusiast, you'd like nothing better than to jet ski in the rising waters or ride an aquatic motorbike in the waves. Both these activities are absolutely safe and performed under the supervision of an expert. The beach also offers fishing opportunities to local fishermen and the state runs a beach resort in this environment of uninterrupted scenic beauty.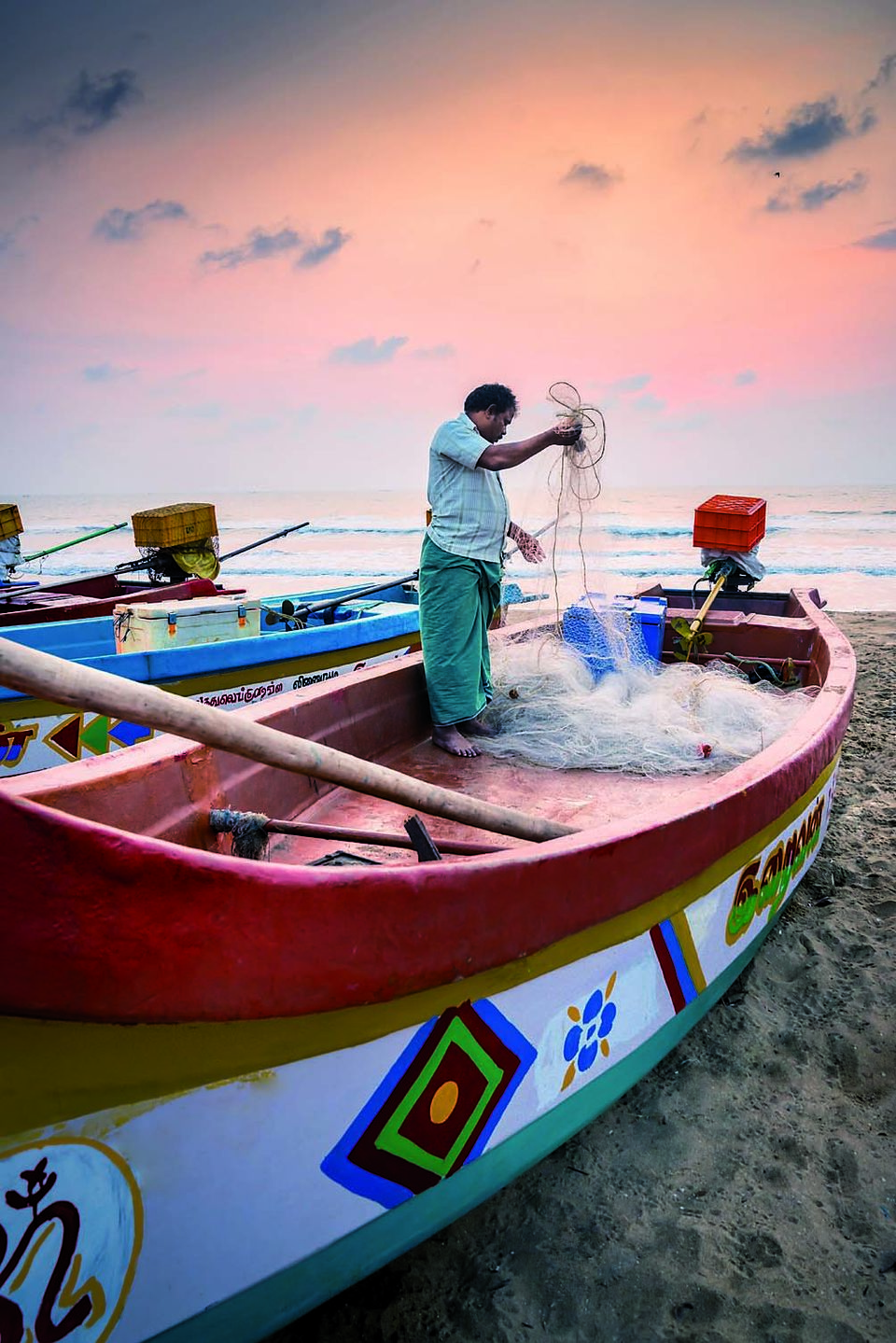 SECRET HIDEAWAYS
These hotels in SPS Nellore District provide a great base for city exploration.
HOTEL MINERVA GRAND
The Minerva Group runs this hotel in Nellore. Perfect for leisure and business travellers, this comfortable hotel is centrally located and allows you to venture out and explore the city. The rooms have all modern conveniences including a flat screen TV, Internet access, and a coffee/tea maker. Moreover, the hotel features two in-house restaurants, a travel desk, and a banquet. For a small town hotel, it does surprise with its service and facilities.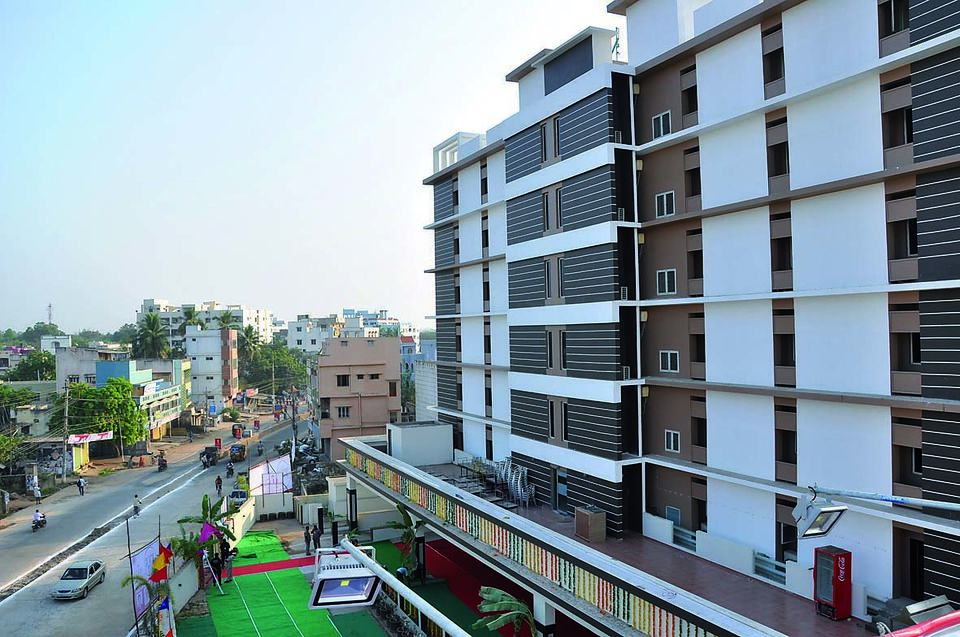 HARITHA MYPADU BEACH RESORT
Located 25 kilometres from Nellore, this government run beachfront resort has well-furnished rooms and a restaurant that serves South Indian food. From the privacy of your balcony, you can catch the sunrise and sunset in the horizon. Wake up to the sound of waves and the sight of local fishermen casting their nets; take strolls on the golden sand; and relax by the cool waters— this is the beach holiday you will cherish.