GOA the land of sun sex and beaches,and i being a typical Delhi Launda had the same perspective but they always said experience it once and you will definitely fall in love with the city. It all started with kanu saying let's go to goa and as always no one took it seriously but who would have thought that this trip would change our lives forever .As they say friends are the family you choose and in the last one week a new family was born.
After all the chaos we all landed in Goa,but to our surprise it was nothing as we expected a small airport welcomed us with a big banner of Sukho Thai Spa (which excited the guys at least). As soon as we got out the Delhi Guy in me stepped up and i started negotiating but to my surprise the people were so different yet welcoming.
The drive from the airport to our villa was where it all started ,slowly the hustle and bustle of the city ended and the sea was kind enough to accompany us for most part of our journey .The excitement skyrocketed as soon as we reached the THEEKA(Wine and beer store).We stacked up all the liquor we could and continued our journey.
Our Villa
After a span of about 1 hour we finally reached our home away from home.the beautiful villa left us all in a state of shock the lush green forest at the back ,the view from those so called rocking chairs it was just out of the world.
Our family was still not complete as a bunch of our friends arrived early ,we all went out to welcome them and there he was our so called surprise Ankit Lakhotia (Mera bhai) i always knew at the back of my mind that woh reh hi nahi sakta hamre bina(that he cannot live without us) and he turned up at the last minute to complete SQUAD.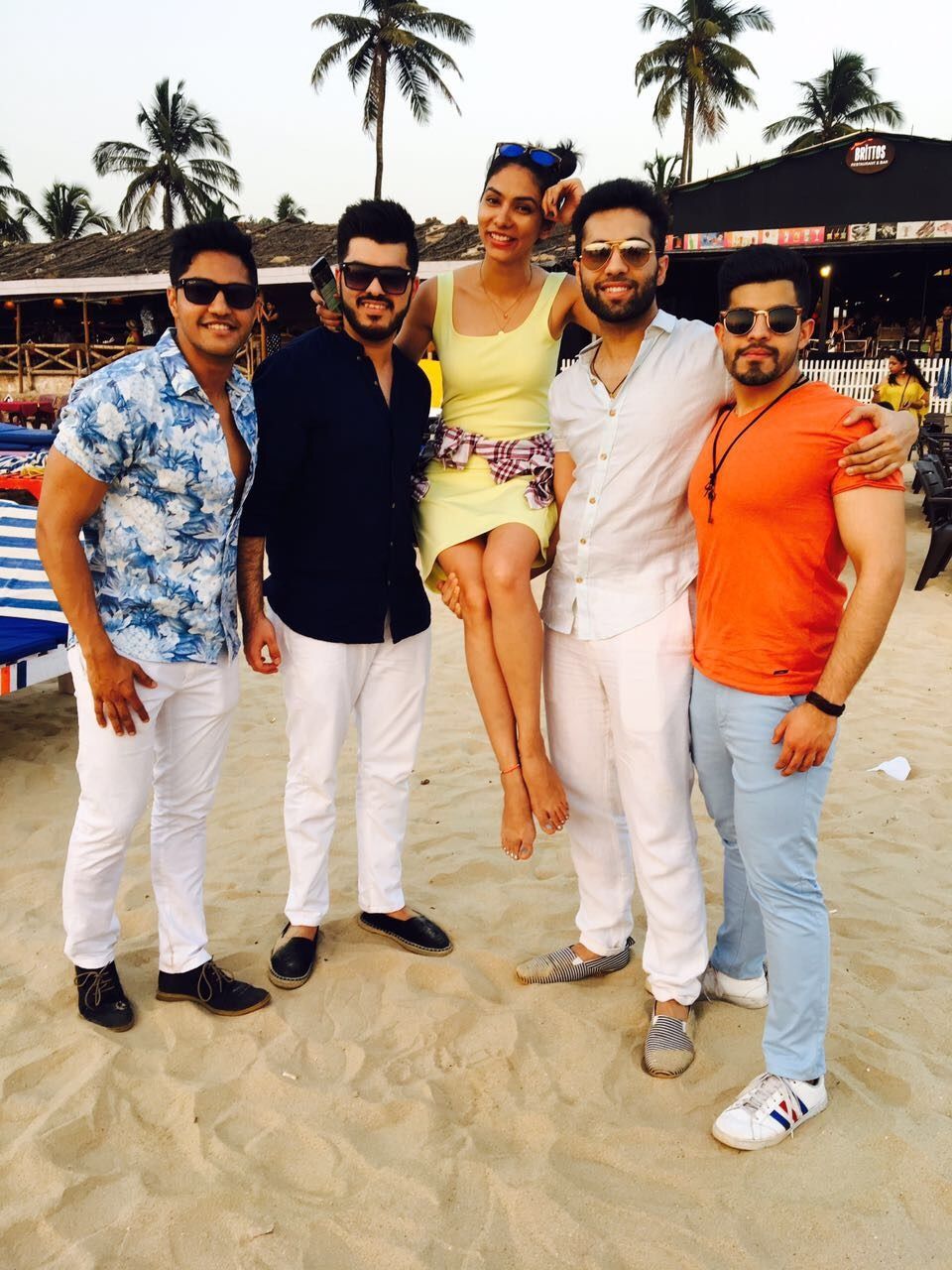 It all started with poping the liquor bottles and boozing all night, Shiva valley the land of stoners was a very different world from what we wanted but the excitement of the first night was so much that we kinda manged through the night.The so called shikaris(Ankit ,Paraj and me) went out to pull and just to get accustomed to the atmosphere but to our surprise there he was our nightmare Ujjwal Batla staring straight into our eyes and saying i can see the Darihndha (Devil) in you.HAHAHA
The night finally started going down and we reached our villa. All the hopes of puling anyone was over and i ended up sharing the bed (queen size) with my bhai's PP,ankit and ujjwal because what's better than sleeping in a bed with a woman sleeping with your brothers at least ujjwal batla had that view
Finally we arrive at the beach and the water welcomes us with open arms,the so called thrilling banana ride and the bumpy ride with anubha was a brilliant start to the beach.The chilling continued at the shack and slowly and steadily we were getting the hang of goa. The two wheeler gang for the day took a small detour which eventually gave me new couple goals.As kanu and sahil gave us the insight of their beautiful love story and the way it all started and how it was just meant to be gave me goosebumps and let me tell you guys wase to mein bhut sakht launda hoon but wahan mein phigal gaya LOL
The sun goes down , the clock ticks 12 and its chadha's birthday everyone knows its not very difficult to make her happy (choti kushiyan) but i wanted to do something different and in this case it was just a song and she being not the materialistic kinds loved my little gesture LPK the so called place to party started with me at my best when it comes to negotiating and making up stories.we ended up saving money all thanks to my imaginative friend Imran Bhai. The daru kicks in, the guys occupy the pole and give the girls one the best pole dancing session's they would have ever witnessed LOL ,we all drank like maniacs (1500 jo vasoolne the) and gave some life to the so called most happening club of goa .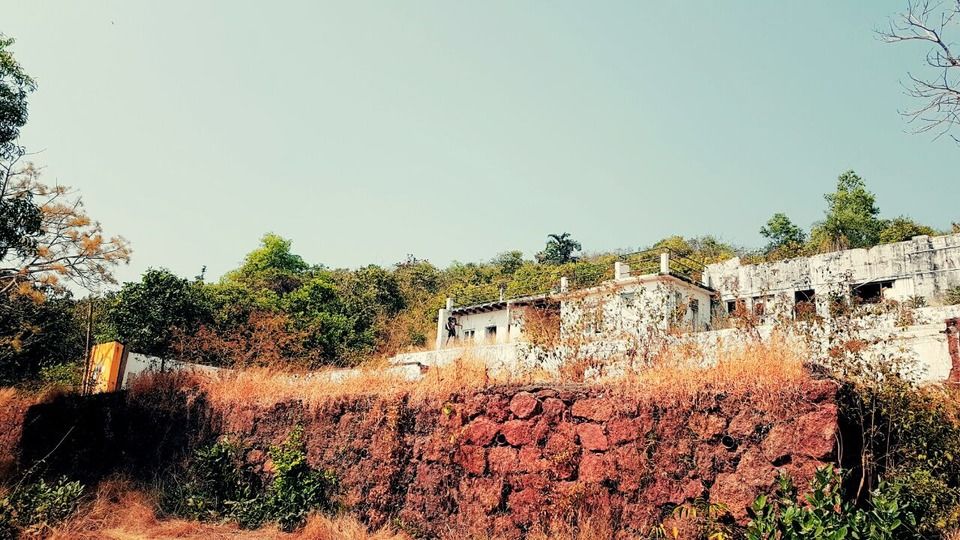 Dinner table always open's up people and in this case it was anubha and we finally had a proper conversation after which she decided it was better for her to throw up LOL. Then i saw a smiling face coming straight at me and said mene scooty chalai ,i always had this feeling that this girl would do anything for her so called Bhapka. The night was coming to an end it was bed for a few and sofa for others for the last chilling/talking/gossiping( Chadha and ujjwal) session .A cuddled up so called counselling session was all what anubha wanted to end her day and i was surely there to provide one.
The PATI,PATNI and WOH gang (as chadha describes us) needed some alone time to catch up stuff so the three of us me,chadha and PP went for a drive to witness the beautiful sunrise and she witnessed how the 2 of us(me and pp) fight and are normal in just 10 seconds.
Day Three: Chadha's Birthday and the Wolfpack Hunts
The day started with me and chadha having a long conversation and sacrificing our sleep for that ,which is obviously not the 1st time and only we know how difficult it is for us to stop once we start our deep one to one sessions The day had some minor hiccups which only one person in the world could have handled that being me and i think i did a pretty good job.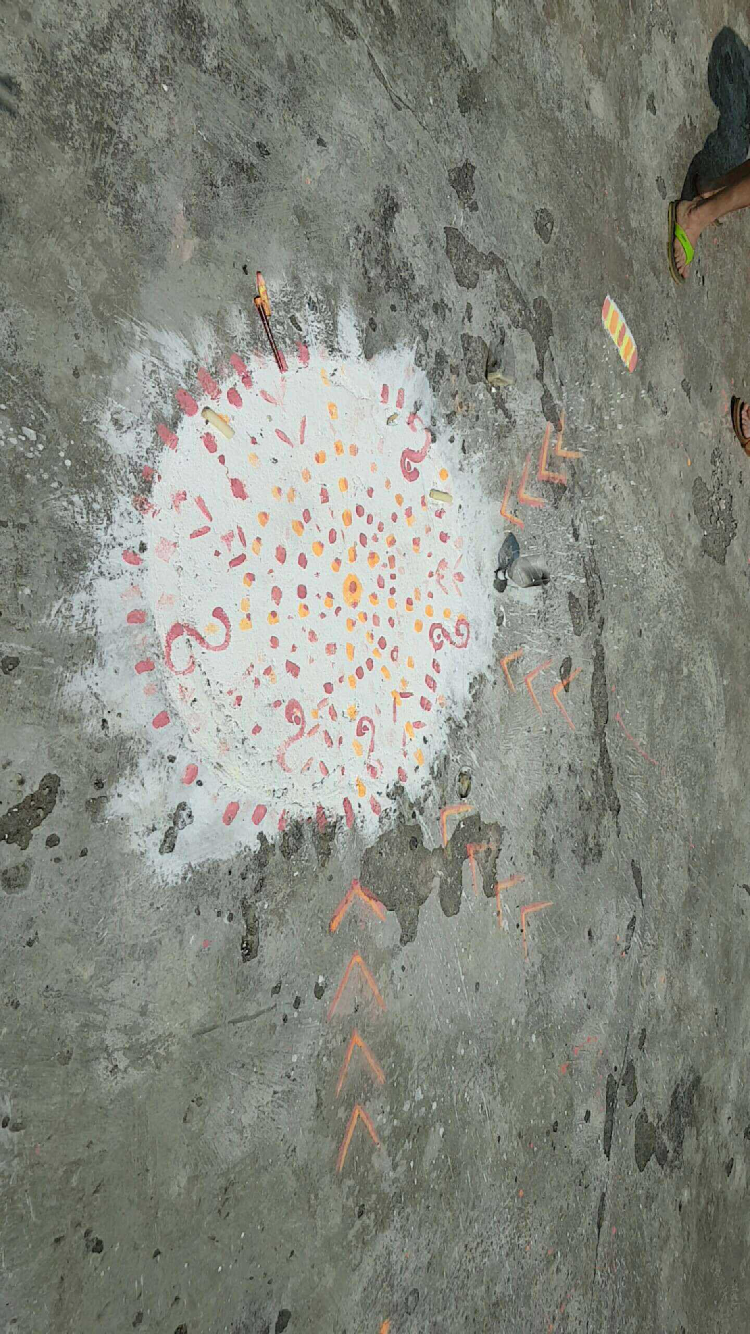 Chadha's birthday lunch started with PP ordering as if it was the last meal of his life.The wolfpack managed to get chadha her favorite cake and then we all broke into one big Photo session Hahaha The next stop was Thalassa which started with a little car-o-bar session and me and chadha going on a long walk just to spend some quality alone time which was must after such a hectic day.
I ended up on the beach alone first, just because i went into a little different phase which only one person figured out who always manages to do that whatsoever Which was followed up by a mesmerizing star gazing session which took me into a different world all together.
The night took a brilliant turn for the wolfpack (me,ankit and pp) when chadha came and told us you guys should go and chill and without wasting even a second there we were the 3 of us standing at the bar in Chronicles. Hoping to get a bit lucky i got my self into a little necking session with a cute girl which gave me all the more confidence to pull some more. As the night progressed a lot of things happened which i am absolutely sure the 3 of us will never forget for the rest of our lives 1st the scooty driving lessons then figuring out the way and then the dreadful yet eventful confrontation with the gang ,but it was surely one of the best nights for me as i drove my so called scooty for the 1st time after which mujhe ishq sa ho gaya banjarepan se.
Then came Fort Aguanda /light house which was such a alluring time at least for me as i was sitting alone far from the chirping noise of PP and enjoying the sunrise ,the drive from aguanda to the beach just increased my love for riding a two wheeler to many folds and we finally ended the day
Day four: Traveler in me was Reborn'ed
We finally reunited with the gang and went for dinner but what was still missing in the this trip was PP getting drunk and me predicting the outcome but not for long as soon i as saw him at the beach sitting i was absolutely sure that he will puke and me being me was right here as well
Our day ended at water's(nightclub) where at least my energy was at its lowest because sleeping for not more than 5 hours in 3 days takes a toll on you .So i was the first one to crash the bed as soon as we reached our villa.
Day Five: The Last Lap
The day started on a sad note as we had to see off Dhairya and my scooty riding companion shubhit. Then we all ended up at our favorite breakfast spot Baba's cafe for a nice little meal.This day being the only unplanned day left us with some time to chill by the pool and make the bond we all had even stronger.With swimming comes a bunch of my friends who always wants swimming lesson but for some reason never learn anything, first it was anubha's turn to learn how to cycle which went down the drain and then comes ujjwal who wants me to teach him how to swim under water just because he wants to propose his girlfriend one day underwater LOL.
After our little swim we all came back for a pre gaming session but to everyone's surprise i had something else in my mind .I went into a different zone and wanted some alone time to introspect and ended up spending an hour or so in the backyard staring at the beautiful view with a hint of songs that i could hear from the room and was so sure about who was playing them which only helped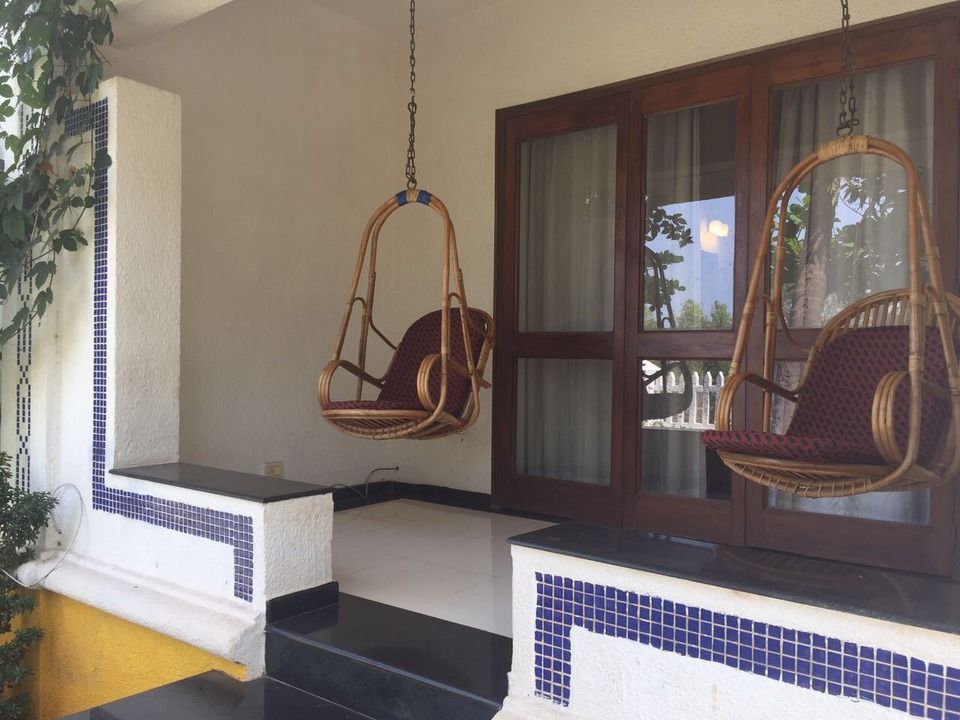 The night dawned on us in a matter of minutes at least that is what i felt ,and we ended up on a small little cafe by the road.Singing songs.dancing and making memories nothing new but there was something special in that place i don't know what.
Then came the night we all waited so eagerly at least the guys Club Cubana ,it was huge with people coming in flocks and having the time of their lives.
We all started the night with a shot(which sucked) and then parted ways soon enough as we had different agendas .The guys went out to pull and the rest were chilling .
To my surprise i had an cheeky encounter with a really cute girl who was so confident that she could have given me a run for my money.
By now the wanderlust in me was at its peak and no way in hell i would spend my last morning sleeping and miss the sunrise.Our next stop was chapora fort as soon as i saw it ,it conquered me and i just couldn't stop myself but give in.
I sat there alone on one of the rocks and saw the sun rising slowly and steadily and let me tell you guys there are some things in life which can only be experienced and not described sunrise is one such thing.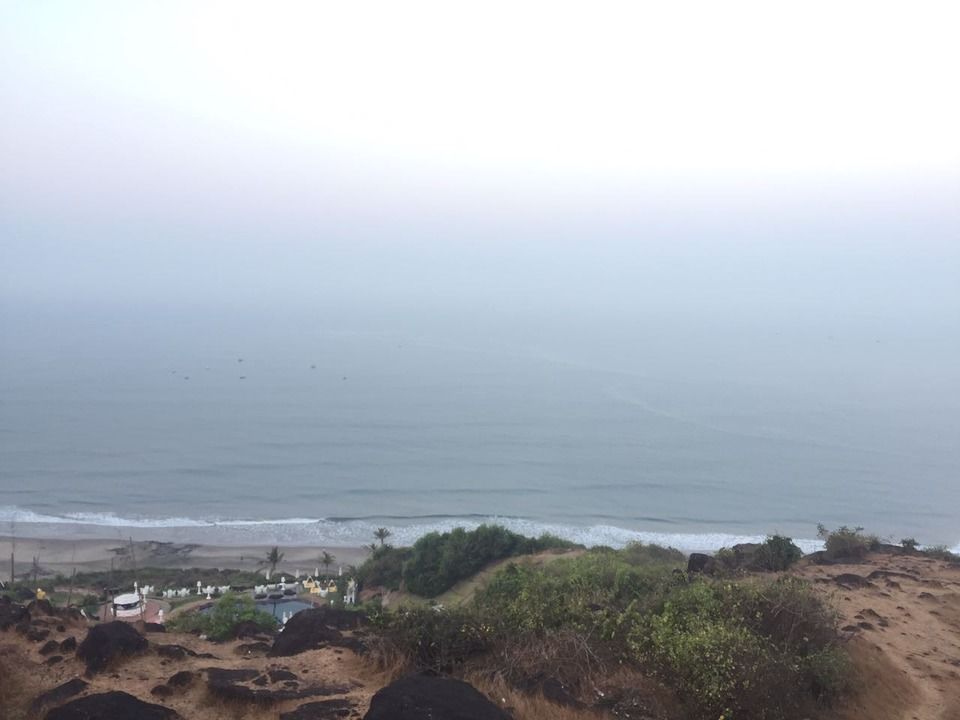 We came back from chapora fort and i saw the time it was 8:30 i still had some time before we had to return our scooty so i went on a solo ride without a destination in my mind.I stopped after around 15-20 mins of riding and asked for the nearest beach .This was a secluded part of candolim beach for which i had to cross a small village i was memorized by seeing the beautiful houses around me and people greeting me with such a wide smile.i finally made it to the beach and said the last good bye.
I went back and what followed is something none of us expected me ,chadha ,ankit and ujjwal (PP was sleeping) went down the memory lane and had a reunion of our own .The best conversation we all had till date talking about the good old days,our phela phela pyaar and where it all started being amazed by where we are now and how special this journey was for all of us
Day 6:The Journey Ends
The day finally arrived it felt like these six days ended in a matter of a second ,what i can say is goa changed me for good and in a way i never expected
This post was originally published on To Unpathed Waters And Undreamed Shores.