Goa is an exceptional and one of the most popular tourist destination in India and whenever someone says Goa, people connect with beaches, excitement, fun, music, night life and feni. But in my view Goa is serene, calm and refreshing. For me visiting Goa is a yearly ritual and I think it should be for everyone. So here I am telling you about my recent visit to Goa in My way.........
Following my yearly ritual this time I decided to explore this place through train journey and that too by one of the fastest train in India known as Tejas express. Recently launched Tejas express is one of the convenient way to explore the beauty of Konkan and best time to do so is just after the monsoon. You can witness lush green jungles, small towns, quite stations and amazing water falls on the way if you are going just after monsoon but do check the train status as heavy rains sometimes disturbs the train's operations. Thought I was not travelling in very favourable season, I was sure to explore some summer magic in my train journey. I boarded the train early morning from Panvel and started my yearly travel, after boarding the clean well-kept train, nice food and limited audio-video entertainment promised me pleasant next 7 hours. Lot of tunnels, big jungles , people talking and fast moving train made it more pleasant and at around 1:20 pm I reached at Karmali.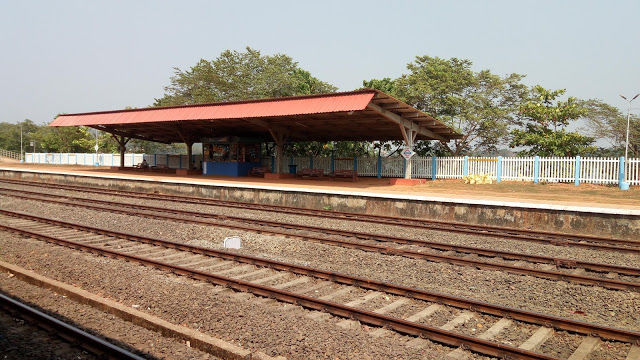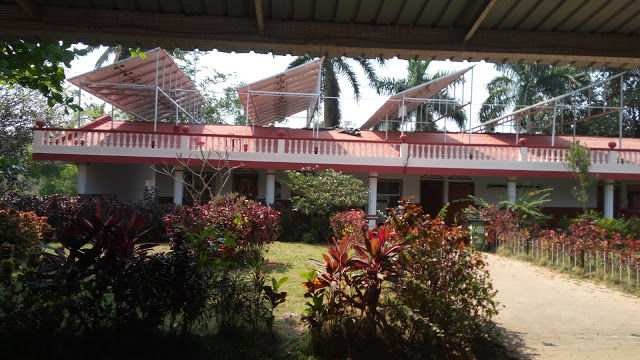 And that was the toughest part of whole journey ..........yes the task was to reach to my hotel form Karmali railway station. With my experience, strongly recommend booking a taxi in advance to reach to your respective hotel or resort, which unfortunately I haven't done. Pre-paid taxi booth was available but as I was travelling during holidays waiting time for getting a taxi was approximately 1-2 hour, my number was 33, :( so please book your cab in advance if you are travelling during holidays.
Well after one hour of waiting finally I managed to get a cab to reach my destination by paying a dearer amount to taxi Wala. I selected a small homely hotel situated in lush green environment in south Goa. So if you are looking for calm and serine Goa do book your hotel in south Goa , depending on your budget and do not plan your itinerary.
Well as the Sun reaches to west you can not resist your self from venturing the beautiful , clean and peaceful beaches of south Goa and one such beach is Benaulim beach. What surprised me most about this place was clean white sand. Then I grabbed a seat on a shack and just unwind myself by enjoying one of the most romantic and peaceful sunset and I wish that my each day should end like this...but hard luck..I am not a Goan....Goans are so luck to have such a beautiful geographical location and now it was the time to know the culture and history of Goa next day.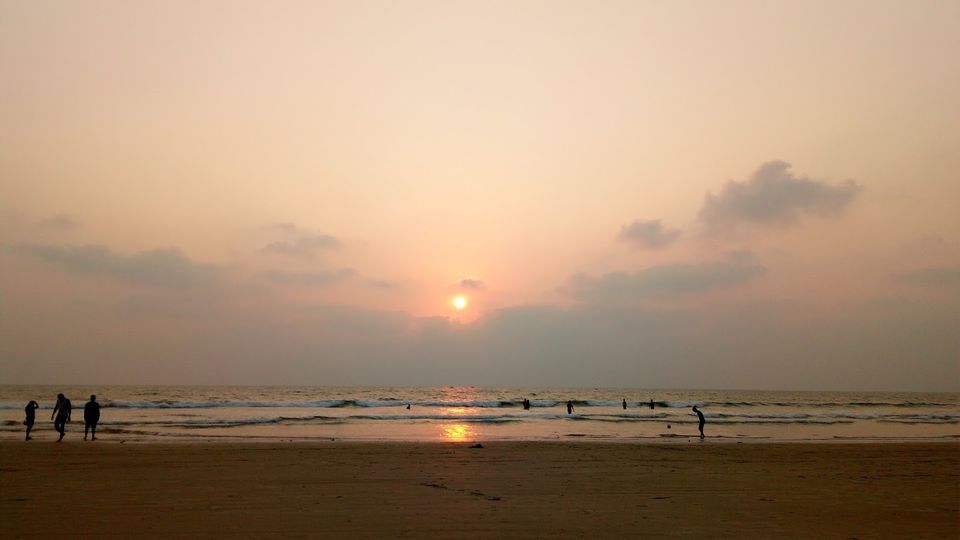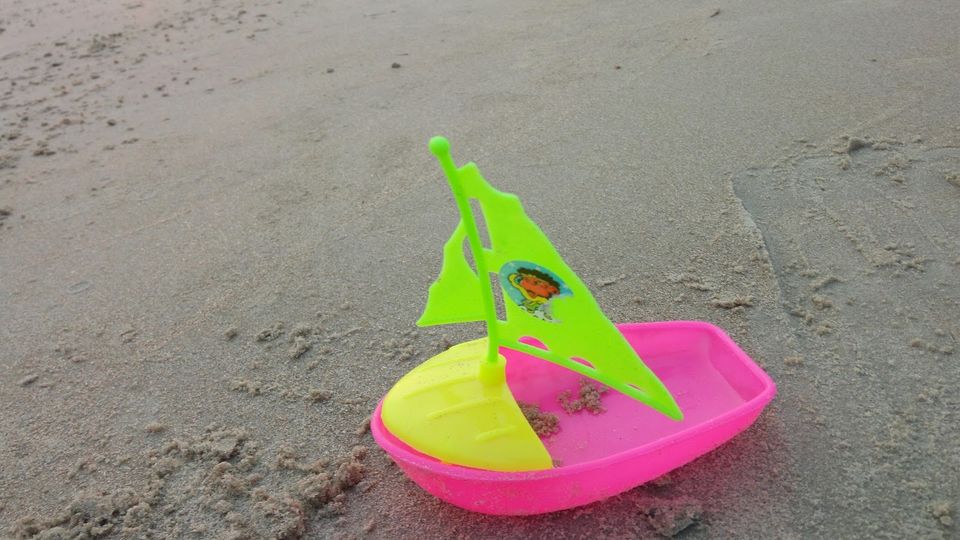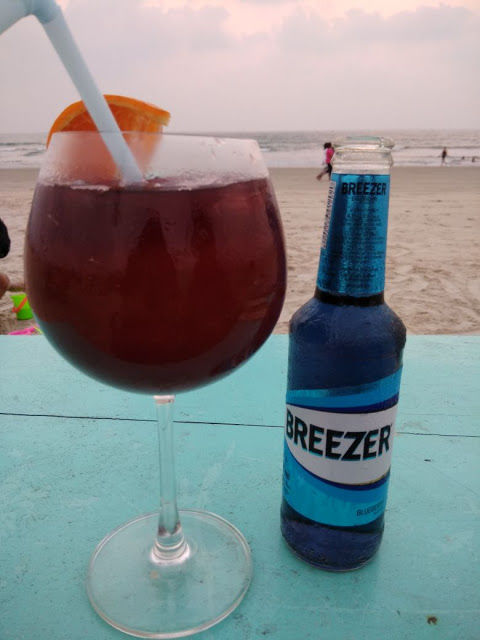 Next day was as beautiful and pure as Goan's heart and my plans were ready to explore the history and culture of this place, and the best way to explore was by a Goan way...I mean on a two-wheeler. After hiring a two-wheeler I started exploring the beauty of this small, beautiful and comparatively untouched side of Goa. Churches, roadside shops and green fields encouraged me to explore more about this place.
And after half an hour ride I reached to Ancestral Gao ... a museum. There are two parts of museum or you can say two sections and you have to pay separately for both, one is old house known as Casa Araujo Alvares with collection of some old as well as antique items and other an out-door exhibition known as Big Foot, showing the old Goan life.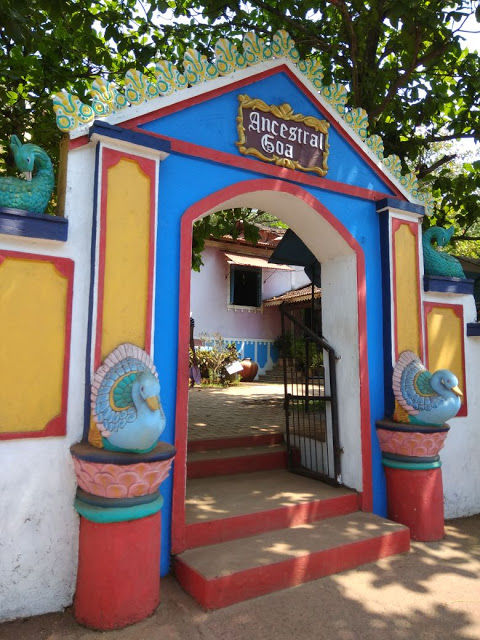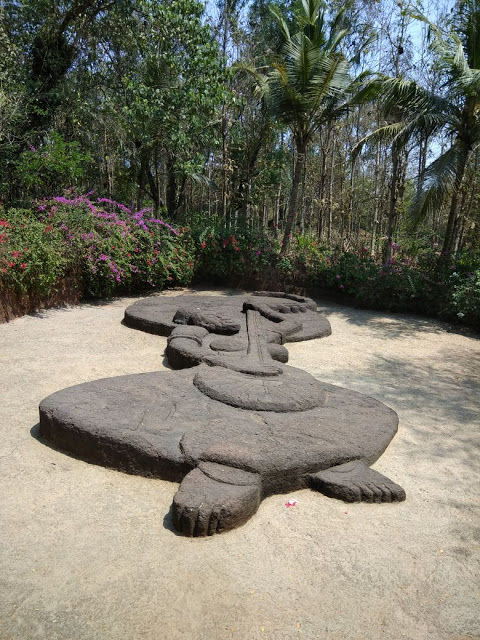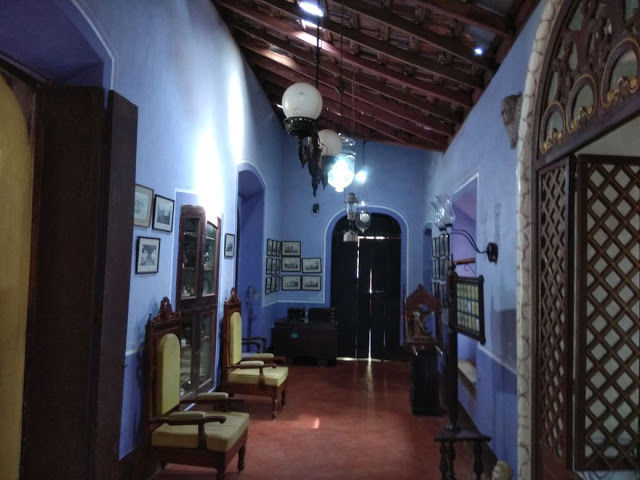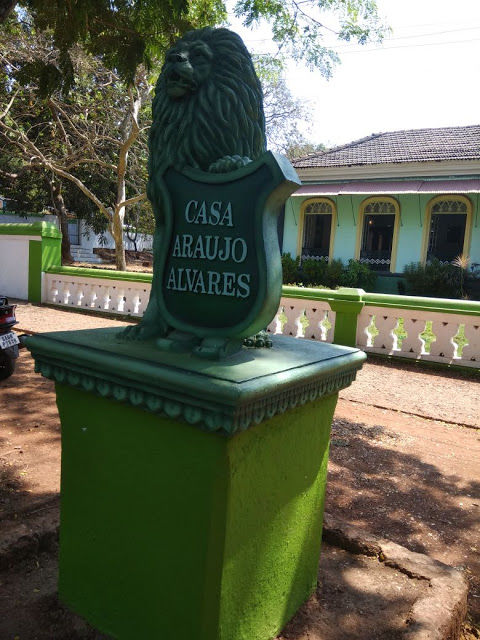 It was fun to see both the places, which was having light and sound effects at each sections. You can also do some shopping here. Going through the colonial house I really remembered my childhood as some items I have seen in my childhood. Overall good experience.
But what attracts me most was market just outside of museum......full of activities ....... local people and actual culture. Then I moved little ahead to explore the small little villages around more greenery, beautiful views and cooler wave refreshed me. My next destination was Majorda beach, a comparatively more commercialized beach with some wonderful shacks. After a sumptuous meal I decided to take a nap in my cosy room, so I drove back to my hotel. In the evening no change in my plan ...I again decided to witness the mesmerizing sunset with some delicious food and wonderful drinks on Benaulim Beach.
Next and the last day of my small getaway was reserved for must do shopping from Goa which included some Goan delicacies such as Cashew nuts and bebinca. Main market of Benaulim is located at Maria Hall and here you can find all sorts of Goan things here including jewelry made of shells and other local artifices. After packaging wonderful memories of my yearly ritual I was ready to board my train back to Mumbai and was looking forward to the next trip to this wonderful place.