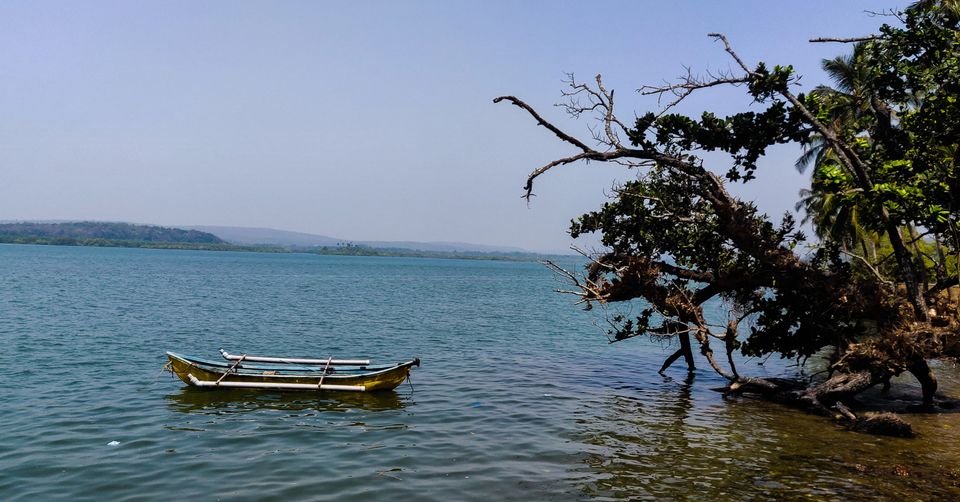 The sea below me. The sky above me. It makes me feel small. It makes me feel free. To experience this all you need to do is , make sudden plan to sparkling sands and dazzling beaches of GOA.
We boarded train from Panvel to Karmali at 7a.m
Since it was peak season when most of the families visit because it's summer vacations of their children,It was difficult to find night trains.
One can opt for night travelling to save on time but would definitely miss the beauty outside.
Train was as per expectations neat and clean.
We reached Goa at 3 p.m and there is prepaid taxi system outside the station to reach to your resorts.
I was dancing with joy as instant GOA plan was finally executed . Goa is not just a destination...it's a feeling..feeling of freshness...feeling of inner happiness.
We booked Calangute beach resort well in advance after going through many searches online.
It was cheap and within the budget.
And most importantly just 3m away from the beach.
By the time we reached and frehesned up it was already 5 in evening.
We jumped to calangute beach to admire sunset beauty on beach.
It was beautiful to see sky painted in red all over.
Then our search was to find a 2 wheeler for rest of our trip.We took activa for RS.1100 for 3 days
The day went in travelling so we chose for shack near beach side and spend gala time.
Calamari beach shack near candolim beach was perfect for dinner date.
If you're a seafood fan then must visit this shack.
So our first day ended and we headed back to resort. Since it was day full of travelling we decided to rest for the day.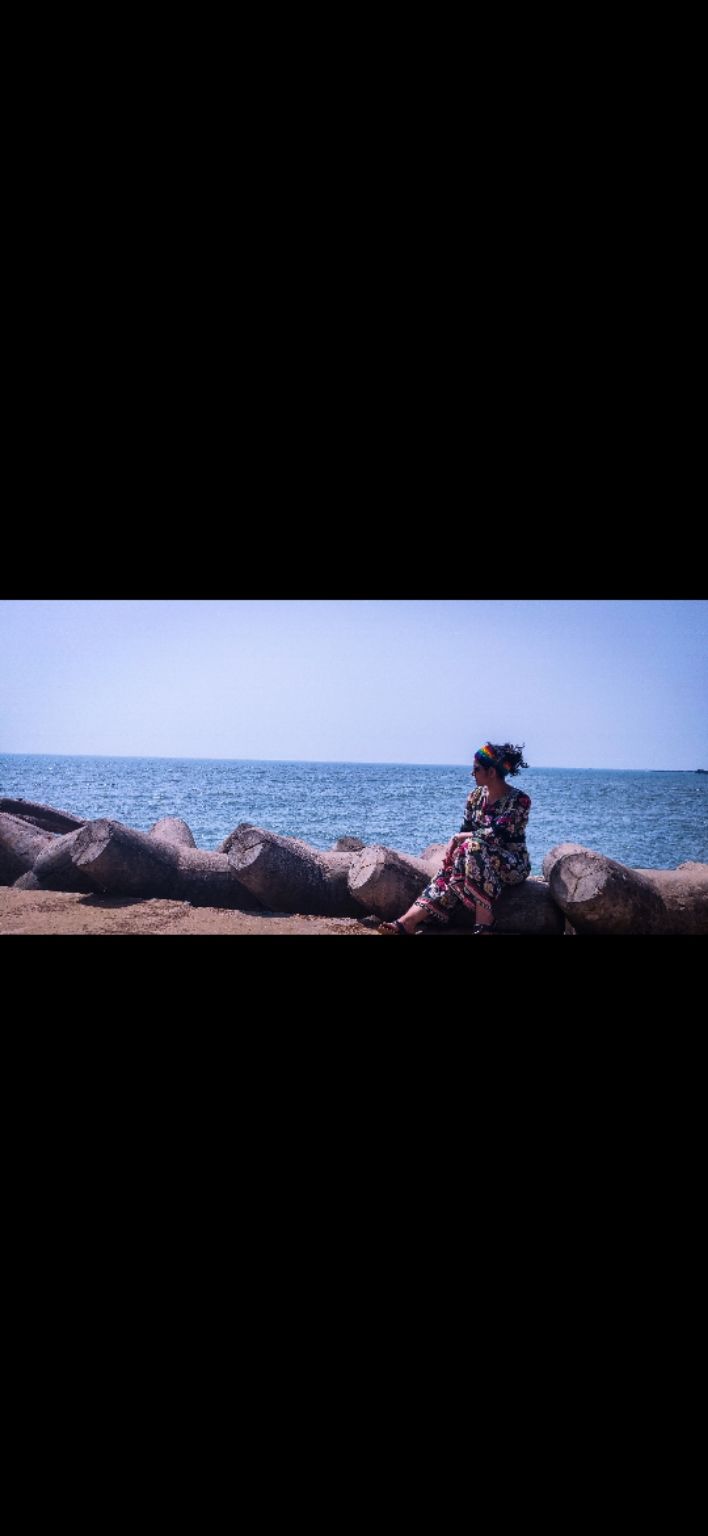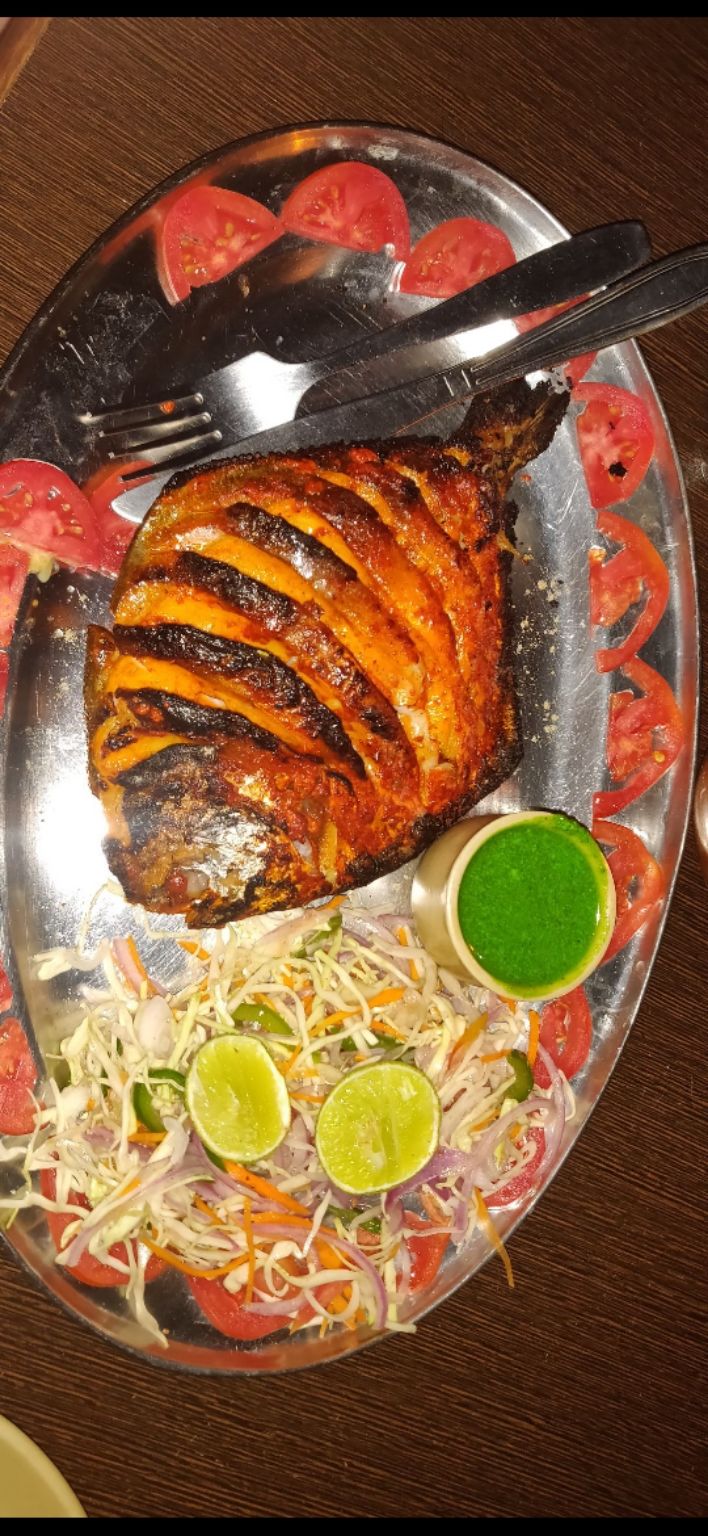 Day 2 was refreshing .We had complimentary breakfast at our resort. I must say bread omlette was so yum it made my day.
Most of the famous beaches such as Baga , calangute stay crowded the whole day so we decided to opt for beach away from the city and less crowded.
Arambol beach was as per our expectations.
We left resort at 9:30 a.m. During this trip I actually realized why people are so fond of road trips.
I was really enjoying my activa ride on smooth Goa roads inhaling fresh air and exploring water and greenery on my way to beach.
Beach was 1 hour away from our resort.
Arambol beach is known for Russians.It was clean and tidy.
Local area near Arambol has some uniqueness to offer everyone.one must shop something such as kashmiri stuffs...Goan clothes.. antiques which can be treasured lifetime.
We moved forward to Querim(Keri) beach which is 9k.m away from Arambol beach.
If u belong to Mumbai you would definitely relate Marine drive with this beach.
It was already 1 and we all were hungry and searching for restaurant. We spotted one small restaurant called sea edge bar.
It was not a fancy restaurant but food was awesome.Chairs were placed along road side beside small lake. This restaurant was the cheapest one during our whole trip.
Next to our restaurant there was a ferry who takes you to the other side where you can see goa from the top.
There is Arambol fort on the other side from where we get to see spectacular view.
We headed back to resort to take some rest.
It was 6 in the evening we witnessed beautiful sunset at Sinquerium beach.
It was Saturday evening and one can't miss Arpora Saturday night bazar.It was just amazing means amazing .
Entire Goan tourist was present at Arpora Bazaar.
Market was huge with lots of artistic things.Live music was being played and varieties of food stalls were put up by Europeans , Indians and many more.
The market remains open till 3a.m
So one can spend their night over here.
One must not miss the night life when in GOA.
We got clubbing ready by 9p.m and went to white owl club near to our resort. Club was ok and not as per our expectations.
One can opt for other club such as club cubana , mambo and many more.
Day 2 ended already with lots of memories
Day 3 was the best day for us as we experienced something new something scary and exciting at the same time and it's scuba diving and best part is non swimmers can also perform scuba diving.
We booked tickets through thrillophilia on Saturday night.scuba diving in Goa is Bit costly but it's worth it. Water was clean and everything was clearly visible .Package includes pick and drop service from resort , breakfast, lunch and life time experience.
They picked us at 9 a.m in morning and we're dropped at a place from where we were picked by ferry to grande island.we saw dolphins on the way.
I was mesmerized with the under water beauty.It was so calm so soothing.
After scuba we had our lunch and back to resort by 4 p.m
We were left with some shopping so we did some local shopping some red wine from nearby market close by our resort.
Night time can be spent at Casino.
Deltin jaqk is one of the best casinos in GOA.
Entry fee per person is 2500 with complimentary food and drinks.some coins are also given to play at casino.
Try winning as many coins you can and can recover entire amount for the casino spent.
Entering casino was a different feeling , everything was so organised and it was beautiful .One must experience casino night life atleast once.
This was our last night in Goa.
We boarded train to Mumbai on Monday morning.
Expenses:per person expense Rs. 10k (casino can be skipped to lower the budget)
I MUST SAY GOA WILL HAVE MY HEART FOREVER.