#TripotoTakeMeToHimalayas
Whenever we think about Goa, the beautiful beaches, bashing nightlife, beer and more flashes in our mind but whenever one is planning this trip with all his friends, it always gets cancelled due to random reasons. Mine was got successful because i was lone and determined about my dream trip.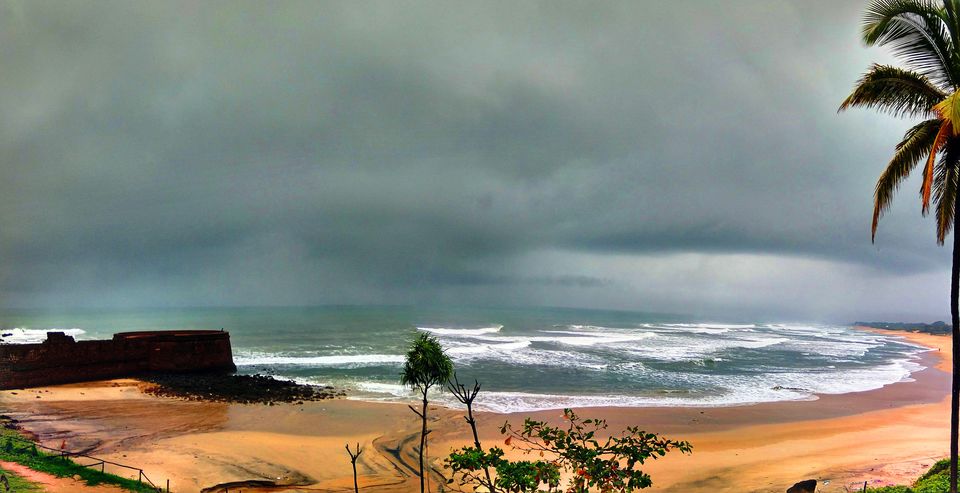 I booked my flight tickets 2 months before the trip so that i could celebrate my birthday there. Thanks to Google flights for updating me daily for cheapest prices available then i got my steal at just 6700 rs for all inclusive flight tickets(return ticket included). A tip to book flight tickets is to book your flight tickets 6 weeks before the journey on Tuesday. I had not booked my hotel in advance but luckily i got last minute deal on Make My Trip. I landed at Dabolim Airport then took a taxi to candolim. Taxi prices are heavy here so the tip is, share your taxi to cut expenses. i shared my taxi with a girl who was going to saligao. it costed 600 rs per person. Driver was decent. He told me that he will drop me when the hotel gets booked while being in taxi. I found a hotel in Bardez near Candolim on Make my trip. it was 9 pm at night. Hotel staff told me that the room i have booked online is already occupied so he called his owner. Owner told him to shift me in executive room which was costlier than the room i had booked. He apologized and told me that i don't need to pay extra cost. Room was nice and clean costed only 1200 rs per night with free breakfast.
Next morning on 9th July, it was raining. it was my birthday also so i decided to not to waste my time due to rain and rented a scooter 300 rs per day petrol charged extra. I headed to Baga Beach which was nearer to my hotel. This beach is more popular amongst others. While it was off season still there was rush at Baga. I took a dip there in the ocean. While being all wet, i moved further to Vagator Beach.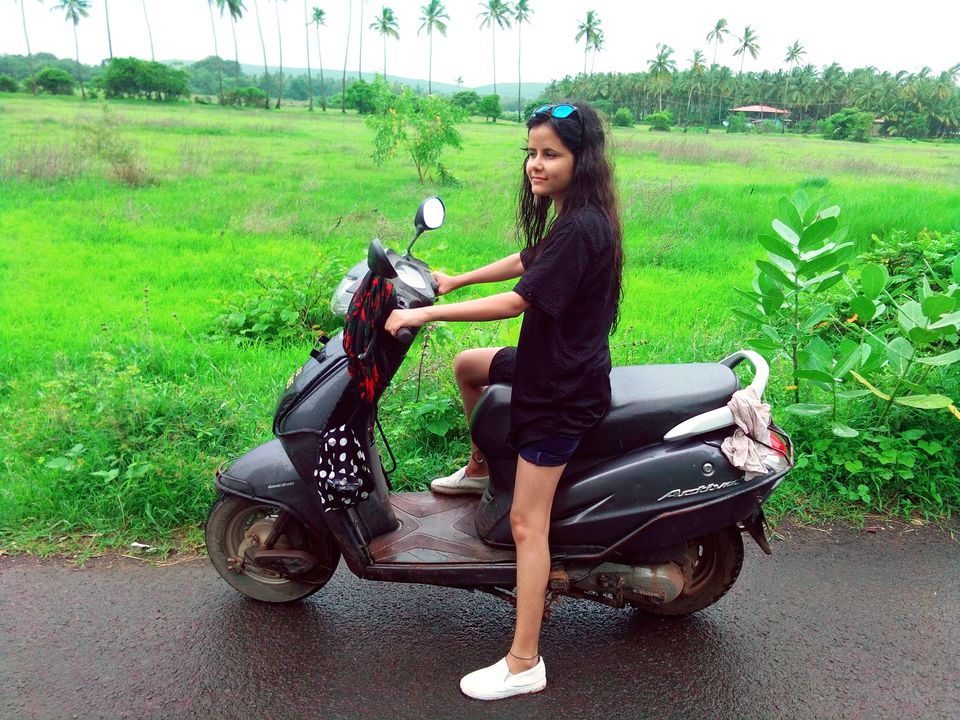 This was a calm place. I spent some time here.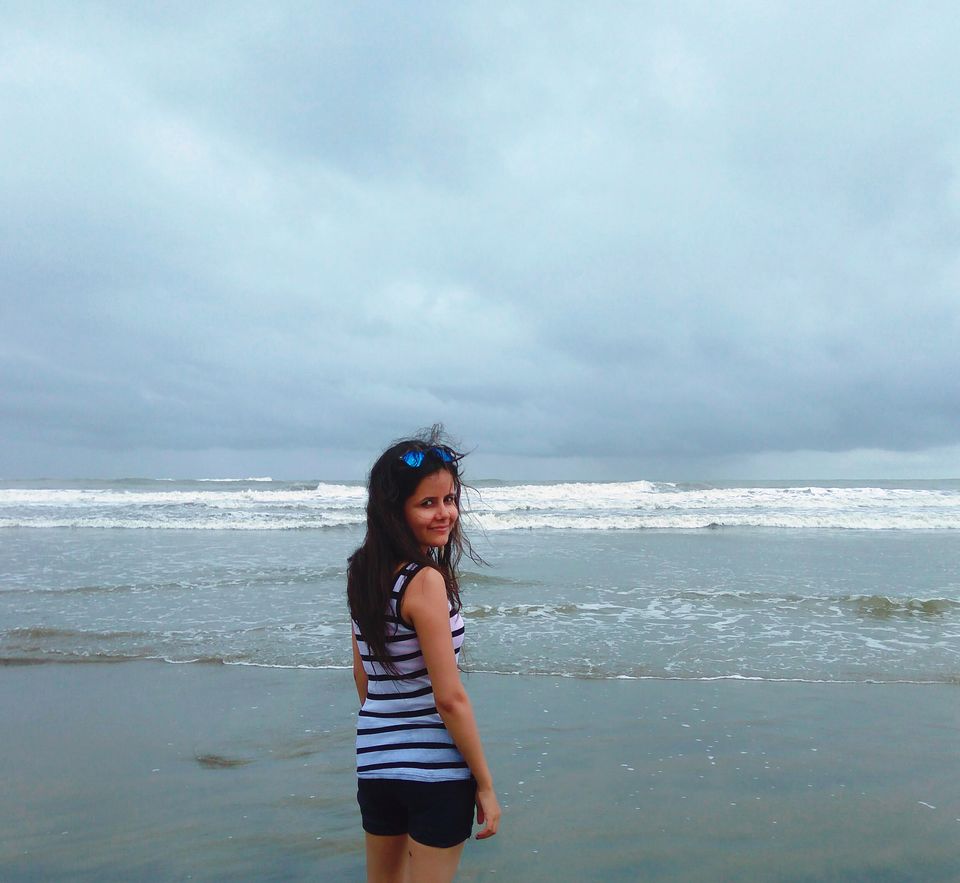 i headed to Chapora Fort. It was a little trek. while it was still raining i reached there with some difficulties as it was a slippery way. View was breathtaking. This fort is also famous as "Dil chahta hai" Fort.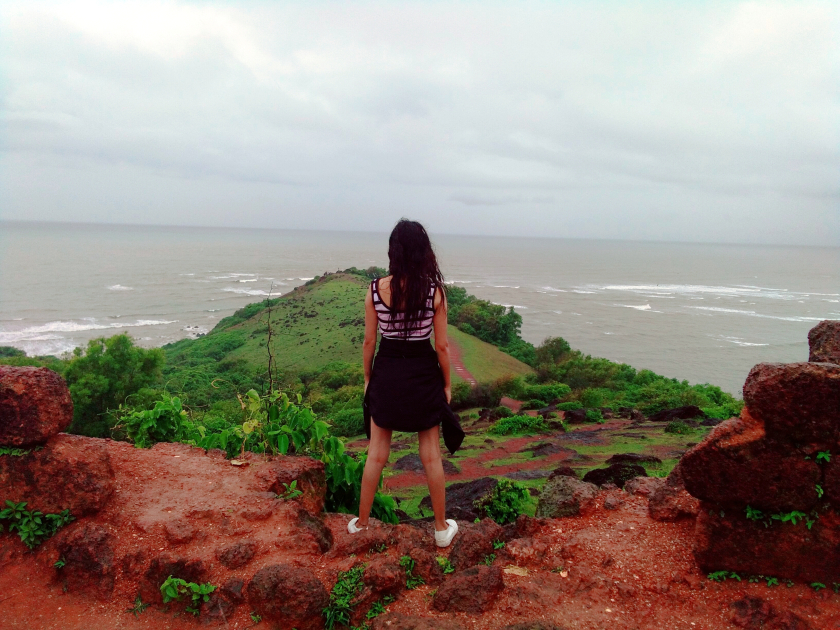 I spent some more time then came down. there were some Maggi and tea stalls. I ate a bowl of Maggi and had a tea as it was a chilly day due to rain.
After that i headed to Agauda fort. It was also under 3 km from my hotel. Rain was stopped now so changed my clothes in washroom at Fort Aguada. This place was so calm and peaceful. Less crowded.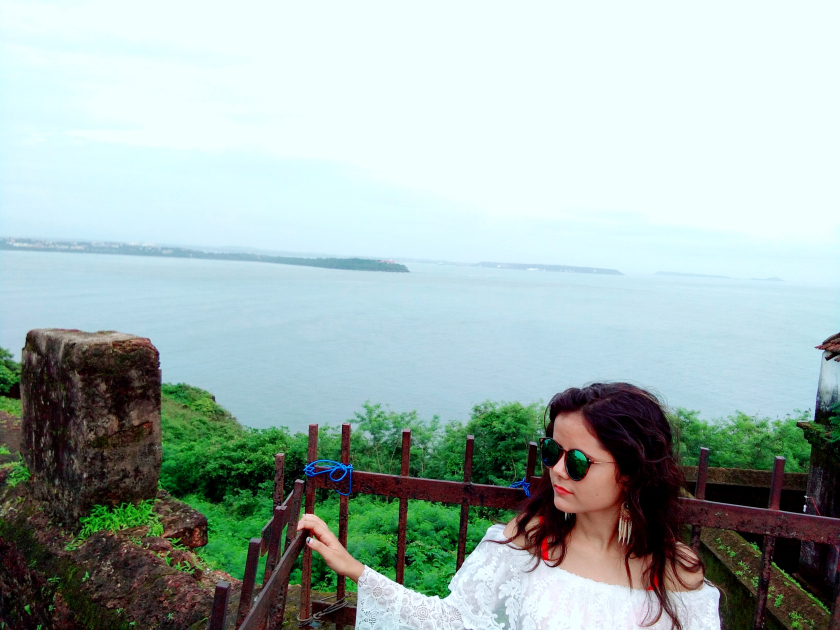 After that i returned back to Bardez. Here i had some fried rice. Bought a cake to celebrate my birthday. Then i returned back to Hotel. It was 8 pm but i was tired so i decided not to go to anywhere further. I cut my cake with a hotel staff. it was my best birthday till date.
Next morning on 10th July i headed to Panjim. after that old Goa. Visited some most famous churches there like these two.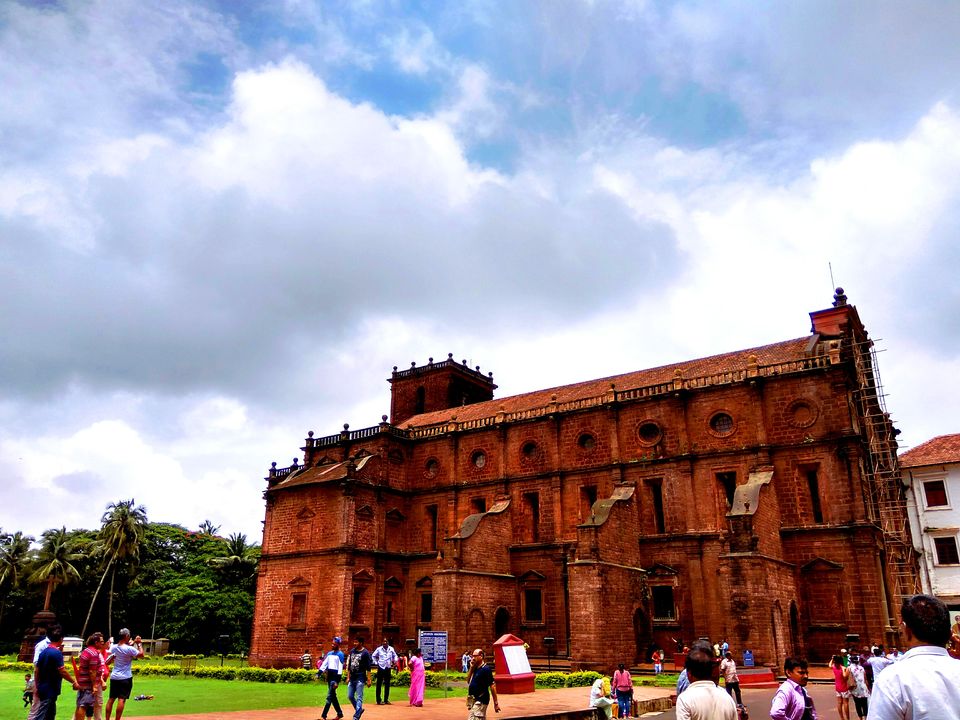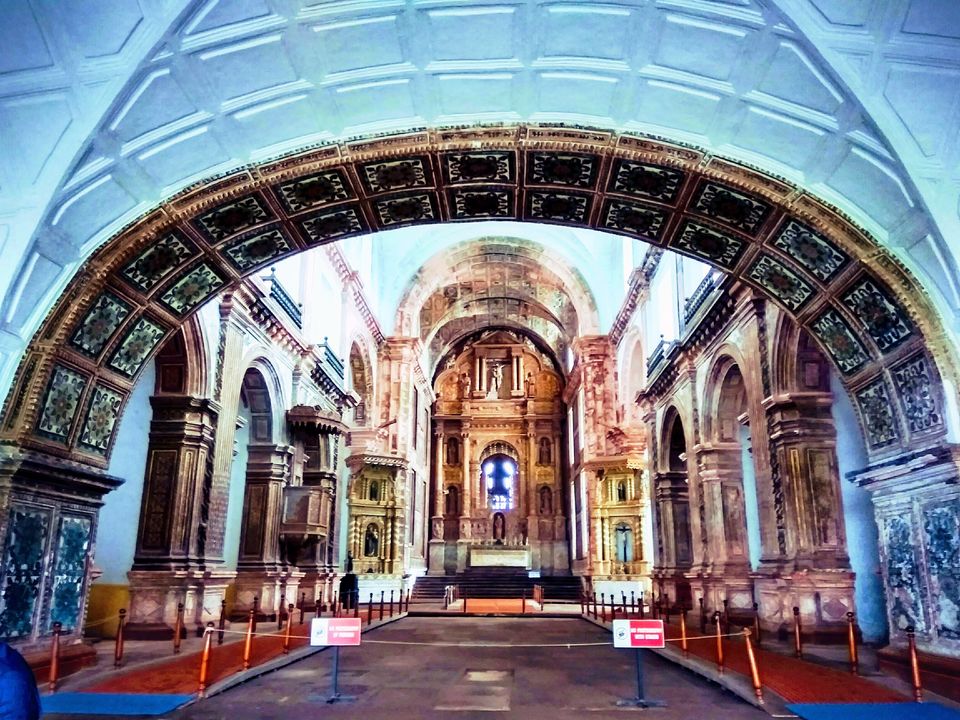 After that i headed to Dauna paula. Rain started here again still i spent some time here. it was beautiful out there.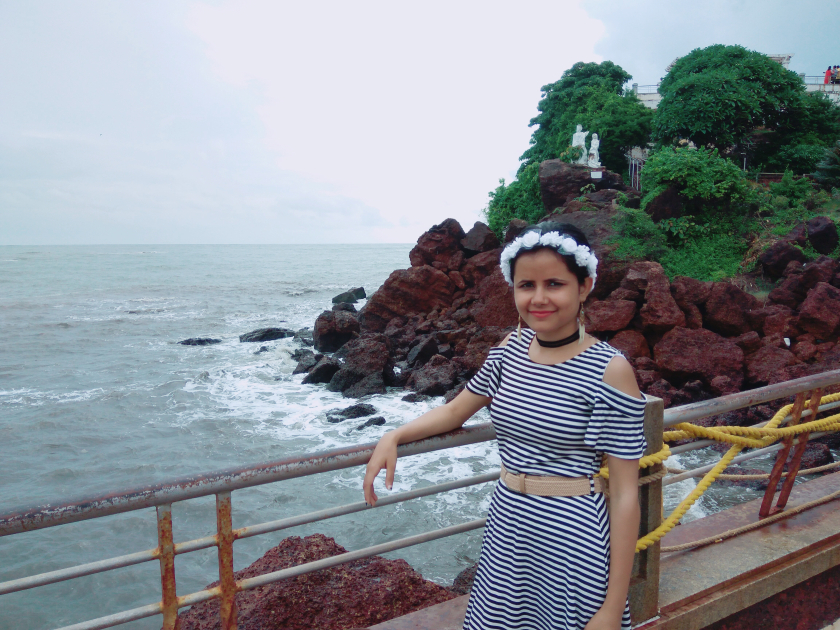 It was already 4 pm and was heavily raining. I found a Domino's restaurant nearby and had pizza as my lunch. After that i decided to visit Arambol Beach. It was very far from there still i managed to reach there before sunset.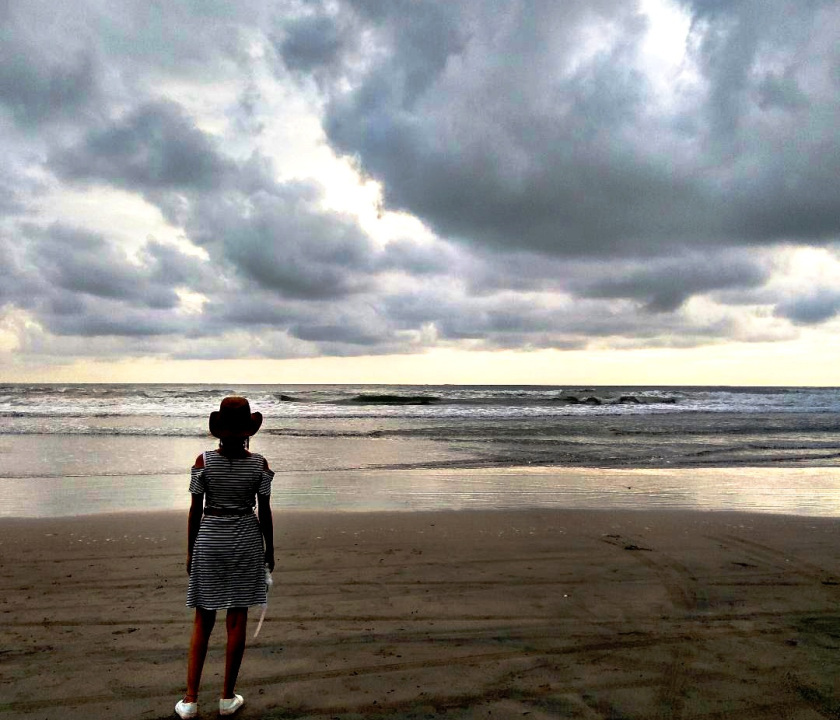 I had some "Bhuttas" there and saw the sunset. it was mesmerizing. After that i returned back to Bardez. Had dinner at Hotel and slept early as i had planned to get up early in the morning. Early morning i visited lower Agauda Fort near Sinquerim Beach which was near 3 km from my hotel. I spent some time watching waves. it started raining heavily so i returned back to my hotel. Here i enjoyed bathing in swimming pool for some time.
On 11th July I packed my bags to check out from here and moved to south Goa. I stayed at a hotel in Benaulim which i had book while i was in my taxi on the way to south Goa. it costed 1300 rs per night including breakfast. After reaching hotel i changed and took a scooter on rent here again and visited nearby beaches like Benaulim beach and Sernabtim Beach.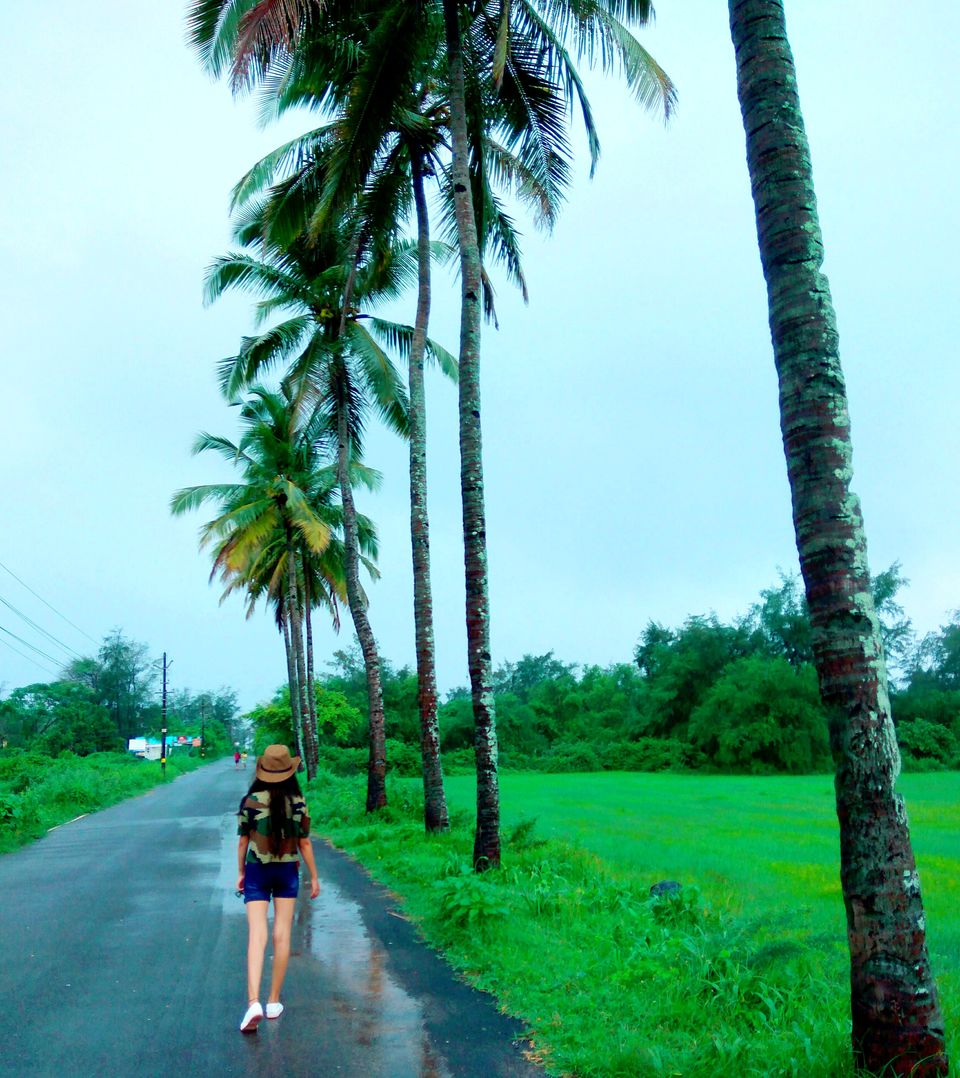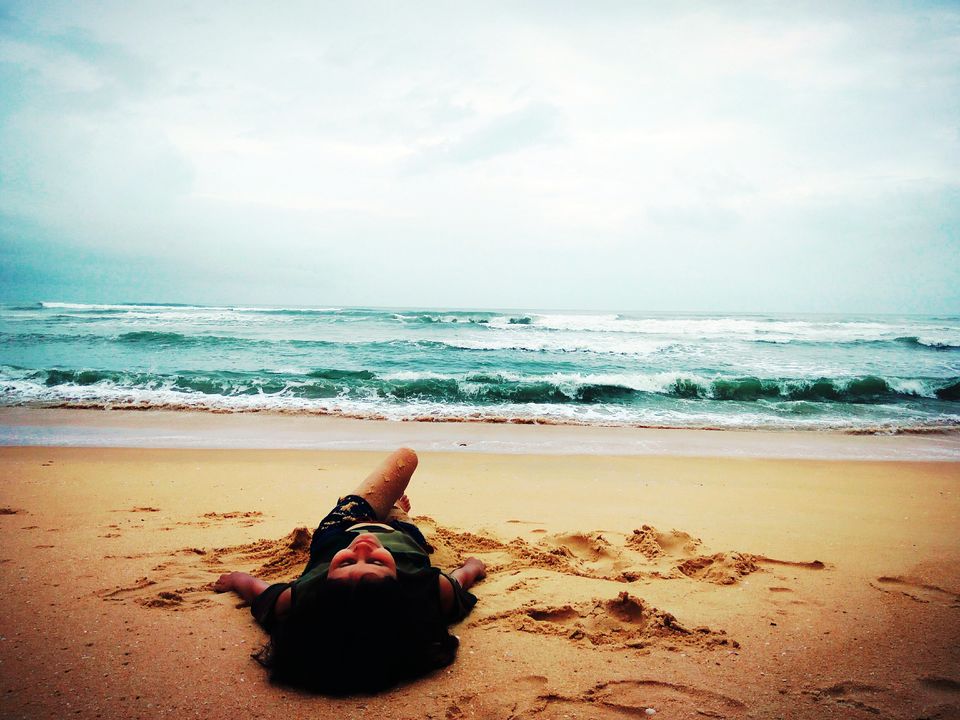 It was 7 pm now. I managed to find a Domino's in Benaulim. Had pizza as my dinner and returned back to my hotel.
Next morning on 12th July i had my breakfast around 8 am. Toast-butter and tea with some upma. now i was ready to move further. I headed to Palolem Beach which was around 45 km far from Benaulim. Route was Breath taking. you have already seen that route in Chennai Express Movie. At Palolem Beach i played with waves for some time. Then i moved further took a boat for birds watching.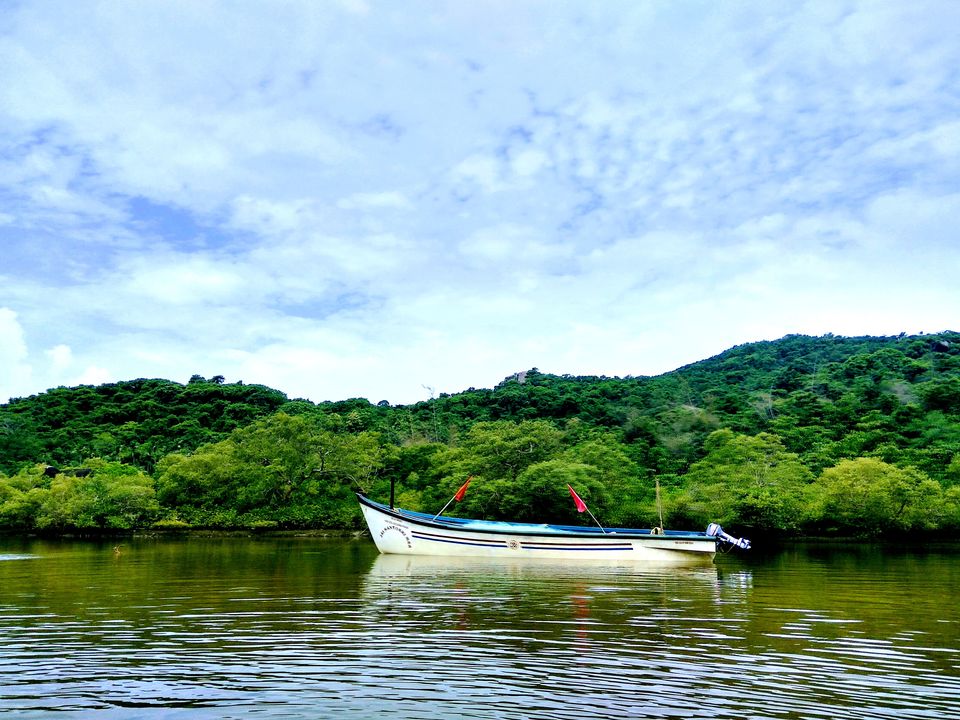 it was noon now and i felt some hunger so i had my lunch at nearby restaurant named Draupadi. Food was tasty here. after that i moved Further towards Benaulim. On the way towards Benaulim i Visited Agonda Beach then Varca Beach. I find this beach more beautiful than others in south Goa. very calm and beautifully managed by Club Mahindra. then i returned back to hotel. My return flight was at 8 pm so i checked out from hotel at 6pm.
At last it was beautiful experience as it was my 2nd solo trip. learned so much things. Only regret is that i didn't visited any of the clubs or pubs here, neither tasted a single shot of Beer nor danced like crazy. no cruises as i had to manage my budget too. It costed 13000 rs for 3 nights and 4 days.
A tip to save around 2600 rs- Don't stay in south Goa for more than one day. If you want to see the beaches of south Goa then a day trip would be enough. start driving your bike early morning towards south goa. Visit all beaches and other places. you will be surely returned back to north around 8 pm. By this way you can save taxi cost of rs 1300+ hotel room cost 1300.
Plan accordingly and make it possible. Don't think too much. Its great to travel lone sometime. Happy Life.
PS- All photos are mine shot with my smartphone.
hiii I'm from New Delhi, India. Currently having a startup. dreaming lots of things, working on them and hoping they will be fulfilled someday. Need your support and good wishes.. Love.