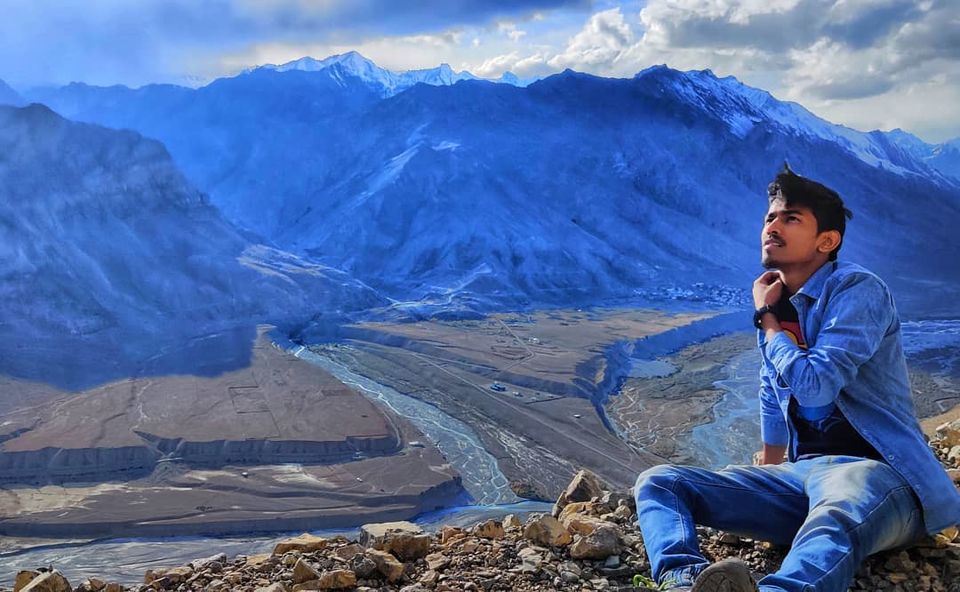 It was my Birthday on 26th September and I seriously can't keep calm. I hardly received near to 5 to 6 wishes, I skipped office and plan ned out the next dream ride of my Life ( Ladakh Earlier ), A ride to Spiti, Oops sorry, A ride to Heaven. As I am just 20 now, so parents were quite not comfortable with this ride. But Some how I convinced them and asked my one of the colleagues to join me. He agreed. We are all set to go Spiti now. I serviced my bike ( INS Vikrant, Bajaj, 150 CC ) and departed from Delhi at 2:00 Am on 2nd October. Our first goal was to reach Shimla, Our first destination. A overnight ride and a slight of morning ride has taken me to Shimla. Shimla is almost 360 Kms from Delhi and takes around 8 to 9 Hours of ride usually. I reached Shimla by 11:00 AM. Attaching trailer below. Post your comments there.
Cheapest Way to Accomodate & Eat in Shimla
Open OYO App, search for Home stays, You can get home stays near to INR 600 - 700 for two people and thats the best price to accommodate in any tourist place. Homestays also serve meals @INR 90 and that pretty sufficient meals. You can stay at Hill-View Barmu near Tikri Mandir at just INR 600. Sharing Phone number of the owner - 9459727097.
We did a mistake here now. Its Day 2 and we had to make Kalpa Today . A journey of 224 Kms that takes around 8 hours. We departed from Shimla by 12:00 PM and that was the biggest mistake. To see the roads and the way we rode, click on Episode 2 attached below. It was 6:00 PM now and the Sun is all set to down. The Roads doesn't have any lights and is above satluj river. A little mistake can cost your life. Somehow We managed to reach Reckong Peo ( Kinnaur Kailash Range ) just 7 Kms behind Kalpa and decided to take a stay here only.
Cheapest Way to Accomodate & Eat in Reckong Peo
Don't use Oyo here as the Oyo can show the nearest hotel upto 60 Kms. There are less hotels here and try to book offline. You can get decent hotel at a price of INR 700 to 800 with majestic view of Kinnaur Kailash. Eating will be expensive here and can cost you INR 150 - INR 200 per meal.
Its Day 3 of our Journey and we are still trying to reach Spiti and Spiti is almost 200 Kms away from here. Google map shows that It will take 5 hours to reach Kaza. We don't want to do the same mistake again, so, we woke up at 7:00 in the morning to depart from Reckong Peo but the weather had some different moods. It was raining heavily. We wore raincoats and were good to go. The moment we were about to check out the hotel, Hotel owner arrived and said it will be better if you guys hold up here and dont proceed further.Actually, There was a landslide at Spillo and during rain the chances of having landslide increases by 70%. So we decided to wait for sometime or till the time rain get stopped but It was 12:00 Pm and rain is still not getting stopped. We took the decision and checked out the hotel and started to ride. As per google map we should reach by 5:00 PM but Google Map was wrong. No one can cover that distance in 5 hours. The roads were totally deadly. we rode all day and tried to reach Kaza but It started to seem impossible, when the clock hit 6:00 PM and Kaza is till 90 Kms to go. We decided to stay at Tabo and reached over there by 8:00 PM.
Cheapest Way to Accomodate & Eat in Tabo
Room will cost INR 800 - 1200, Per meal costs INR 100.
Expenses till Now:
Petrol: INR 1700
Food And Accommodation: INR 3000
Next Episodes are still to come out. Subscribe on Youtube and Tripoto for upcoming Episodes.