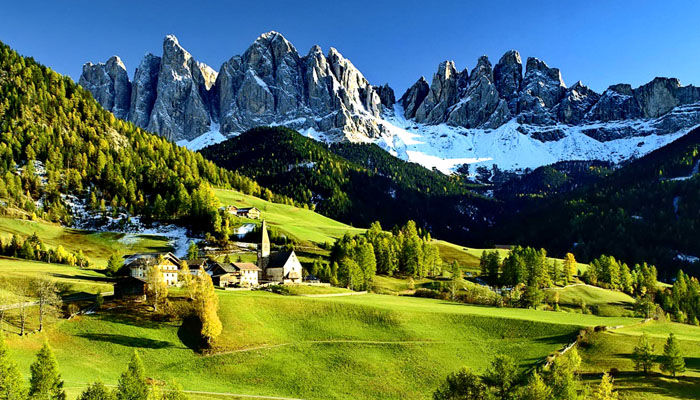 Situated in the lap of massive hills of Sikkim Darjeeling stores a tinge of adventure and beauty making it an ideal getaway for the couples on their honeymoons. These eastern hills accommodate impeccable landscape views and the ultimate weather soothes you to the core.
Also known as the Queen Of Himalayas, Darjeeling can be reached by just booking a flight to Bagdogra, the closest airport to Darjeeling which leads to the hilly heaven by crossing a road trip of almost 94 kilometers. As one crosses Siliguri magnificent patches of tea gardens are seen on either side of your four wheeler. The mesmerizing feeling of leaving the plains and approaching the elevated hills can better be felt than penned especially when it's the first ever trip along with your better half.
One gets to view the very famous Darjeeling Rail Tracks, the cloud covered high mountains, lush green valleys, and dense woods. Steamy momo's and world famous Darjeeling tea add on to the warmth and cozy feel in the chilly cold climatic condition of Darjeeling.
Being a regular tourist attraction Darjeeling is jam-packed with hotels and resorts and you can book a Honeymoon suite to surprise your partner that gives you a view the enthralling valleys of Darjeeling, the rising sun, and the cloudy sky. The hotels of Darjeeling, many of them are beautifully decorated with the flags of prayers giving a taste of the Sikkim culture.
Natural History Museum where you would find a collection of a wide range of specimen can be one of your choices to visit while in Darjeeling. One of the attractions of Darjeeling is the giant lush green Padmaja Naidu Himalayan Zoological Park. The view of the wild animals in their own home with your newly wed partner in a safari can be a different experience altogether. You can take your partner for a tour in the safari and enjoy the view of the wild. It isn't necessary to roam about to distant places while you are on your trip to Darjeeling. Happy Valley Tea Estates are a must visit when you are out on a Darjeeling Honeymoon trip. The widespread of these tea estates on these Eastern Beauties are no less than a treat to the eyes.
Even a long walk in the cool weather along with your loving partner can be extremely memorable. With such scenic beautiful surroundings, you can capture loads of memories in your camera and get them back to make your family and friends envious to the core.