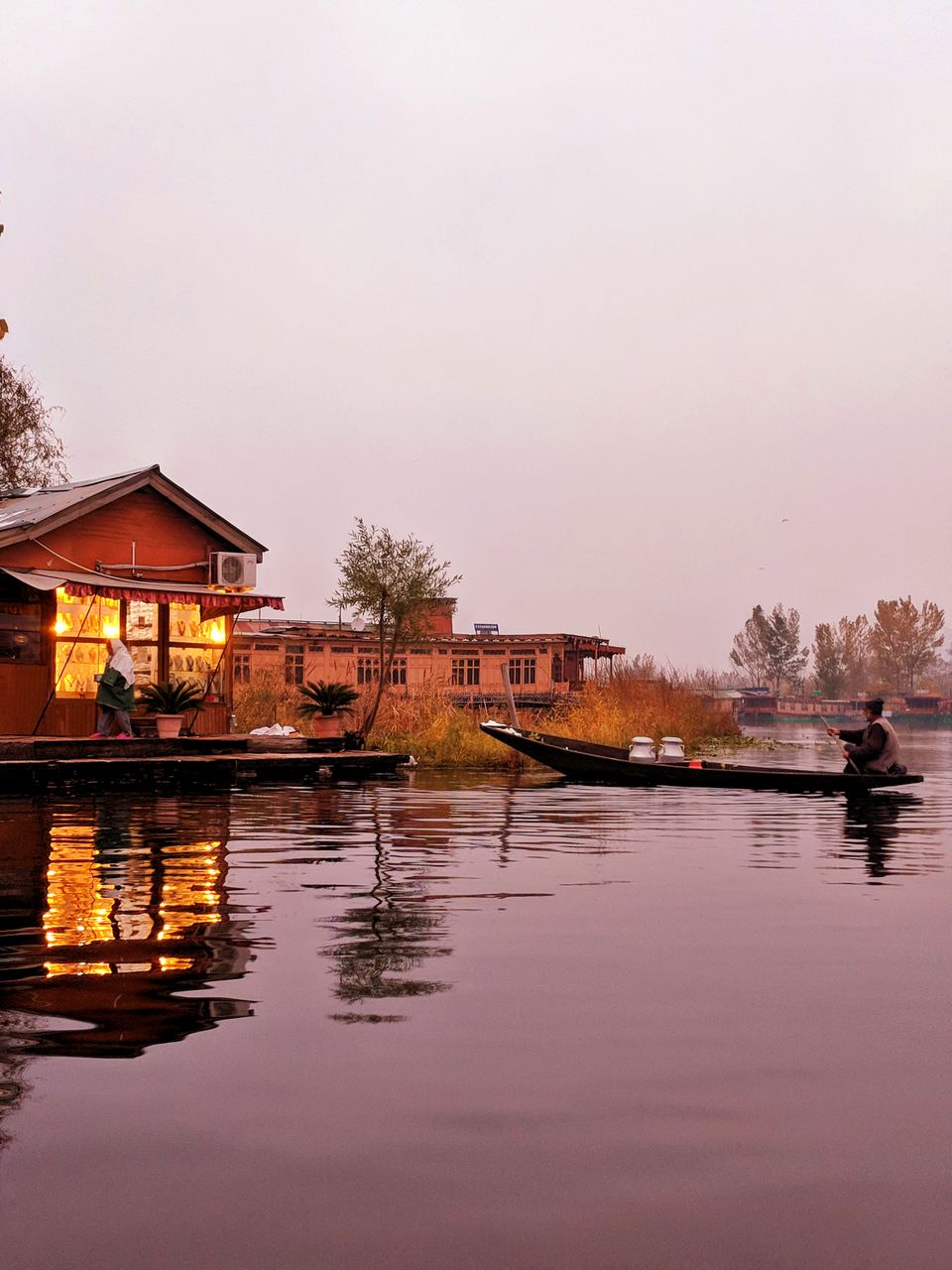 A month of sadness and reduced self confidence had passed by. I frequently found myself scrolling through Instagram's travel pictures for hours to escape my mundane life. I could only passively look at all the places and yearn to be there. Unless... one such day I simply decided to pick myself up and instantly booked a flight to Srinagar thinking of it as 'travel therapy'. A week later, I had stepped into heaven, because if this wasn't divine, I fail to understand what can be.
Before coming here, my research had told me that November witnessed Autumn in full-swing in Srinagar. The place bathes in color orange in November owing to the Maple trees all around the city. Well, it is all true, except that just when I landed, the city also witnessed it's season's first snowfall!! Now I could see the Whites along with the Reds and Oranges of the city!
What was more pleasing than the hues of Srinagar, though, was my two nights on a house boat on the Dal Lake. The Lake spans 20 kilometers in length and houses around 200 thousand people. It goes unsaid that the only mode of transportation are the Shikara boats.
So I took to Shikara Boats to span the length of the lake and absorb in the serenity.
Soon, the boat ride and the scenery had me lost in trance that I did not realise a shop 'floating by' and the vendor calling out to me. I had reached the floating market where people sold Kashmiri artefacts on boats. This is also the market, where you can easily bargain for the products.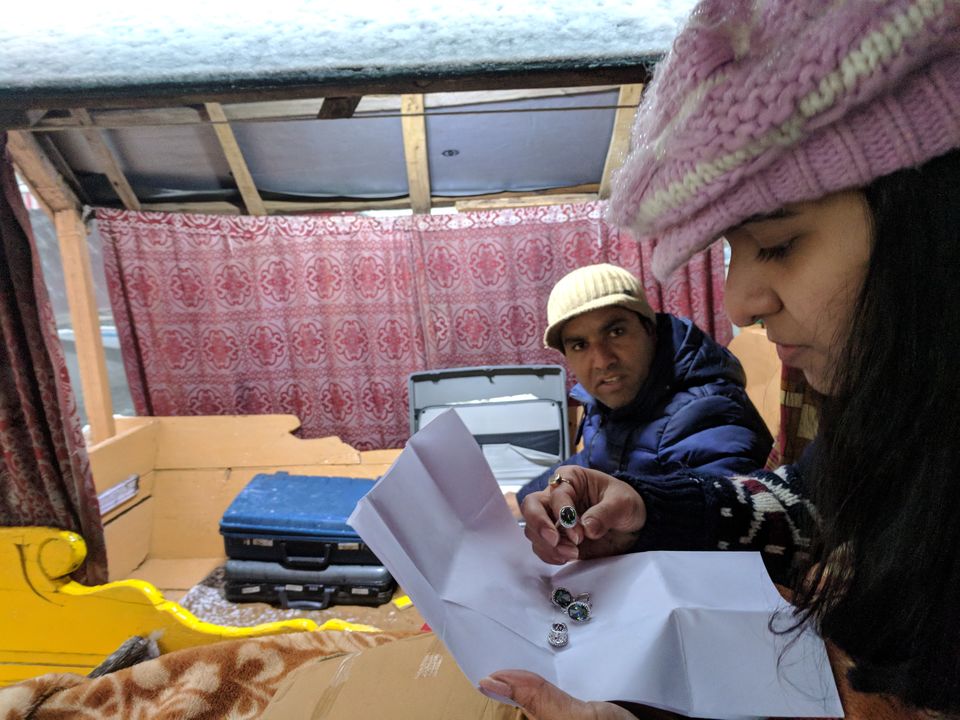 If you are not interested though, in what the floating market has to offer, the city runs a Government operated 'Meena Bazaar'- the original one at that, where you can find the famous Kashmiri shawls and hand-loom products including the 'Pashminas'.
After a field day, I decided to get back to my houseboat, only to encounter another floating vendor offering exactly what I needed at the time- some fresh fish tikka, right from the lake! I am not exaggerating when I say that my taste buds couldn't thank the vendor enough.
Having satiated my hunger on the go, I finally entered my cozy houseboat where my bed and electronic quilt were waiting to warm my numb fingers and toes. Before tucking myself inside however, I read a bit and had one last drink for the day- a traditional Kashmiri Kahwa- made to warm the body from the inside.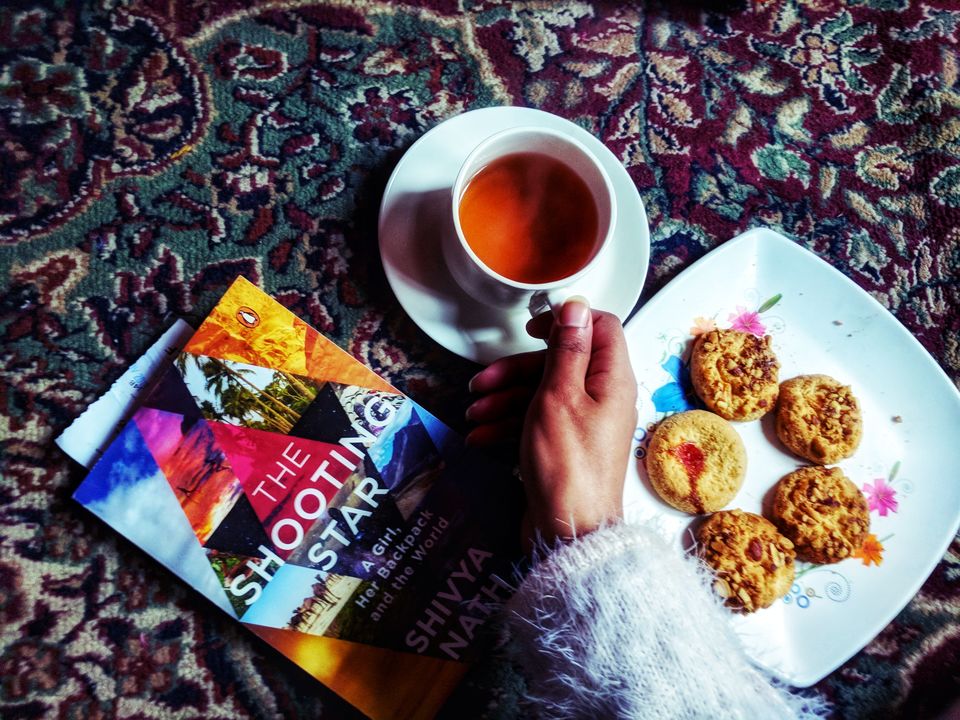 I finally slipped into my sleep as I dreamed about the happenings of the day. In that dreamy state, I was already planning how soon I could come back to this heaven to warm the cockles of my heart- the second time.