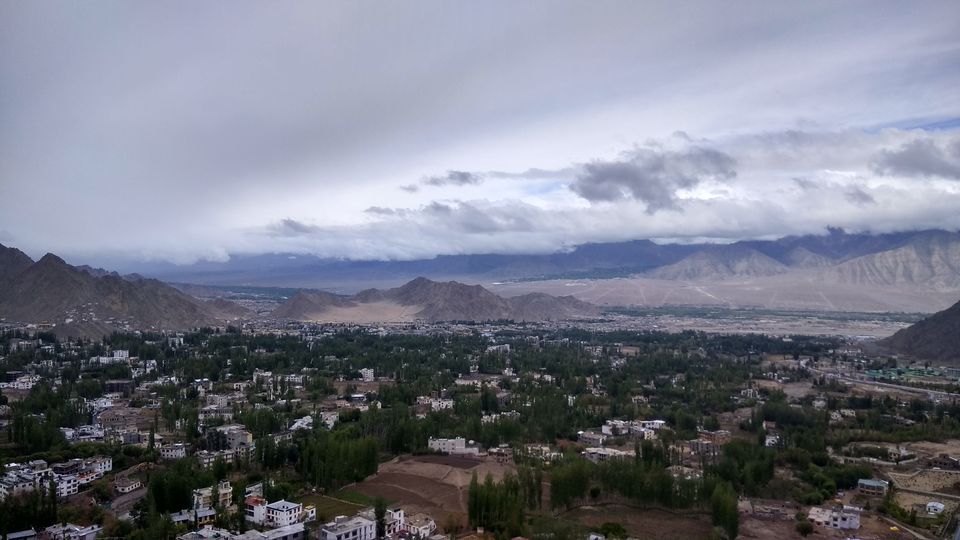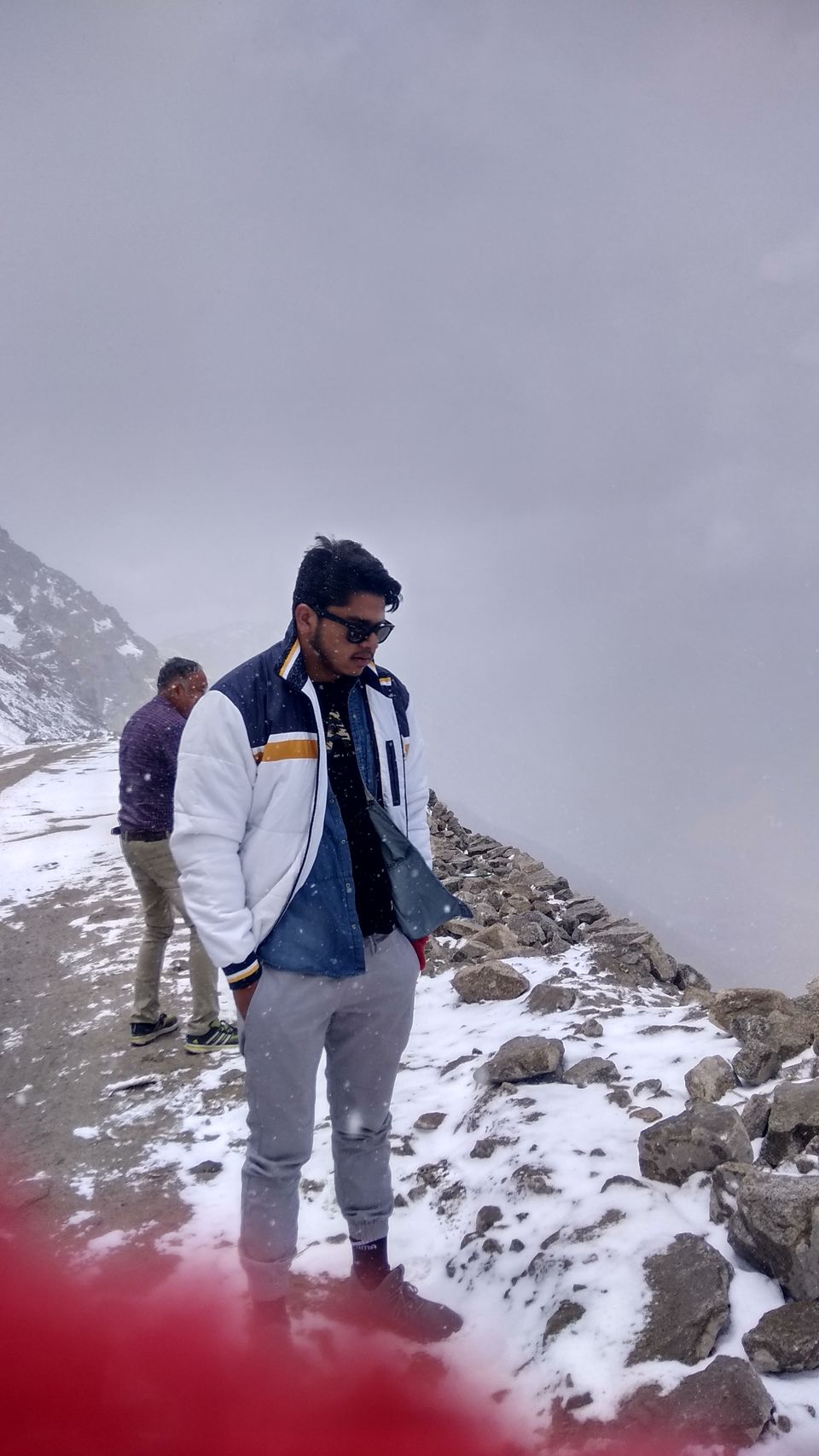 Yes, I did visit Ladakh for a one day trip, and let me tell you how it all happened. I was visiting Kashmir with my uncle and dad as they had some work to do there. And we decided we would go to Ladakh first and then do the work in Kashmir.
So first we departed for Srinagar from Jammu via Mughal Road and it took almost 7-8 hours to reach Srinagar. And the route was so beautiful and scenic which words can't describe so see for yourself.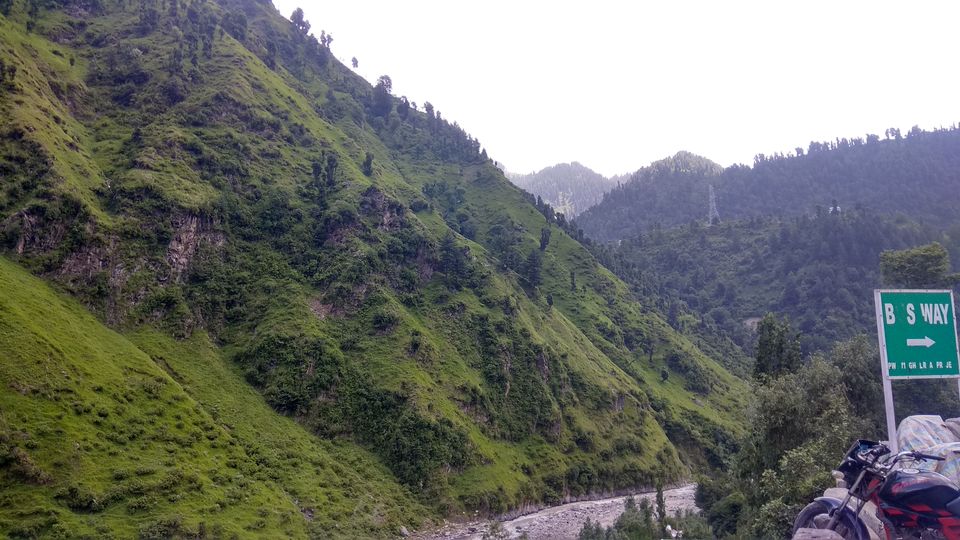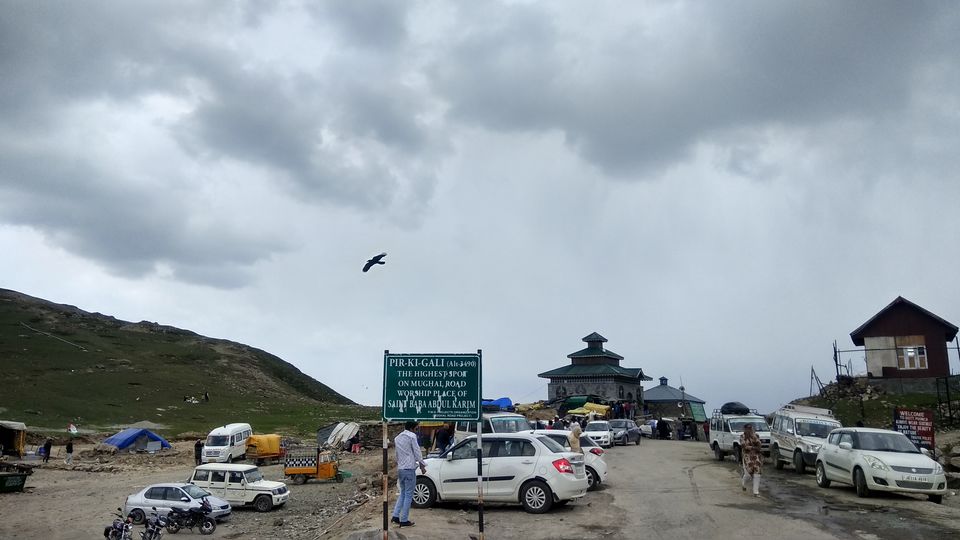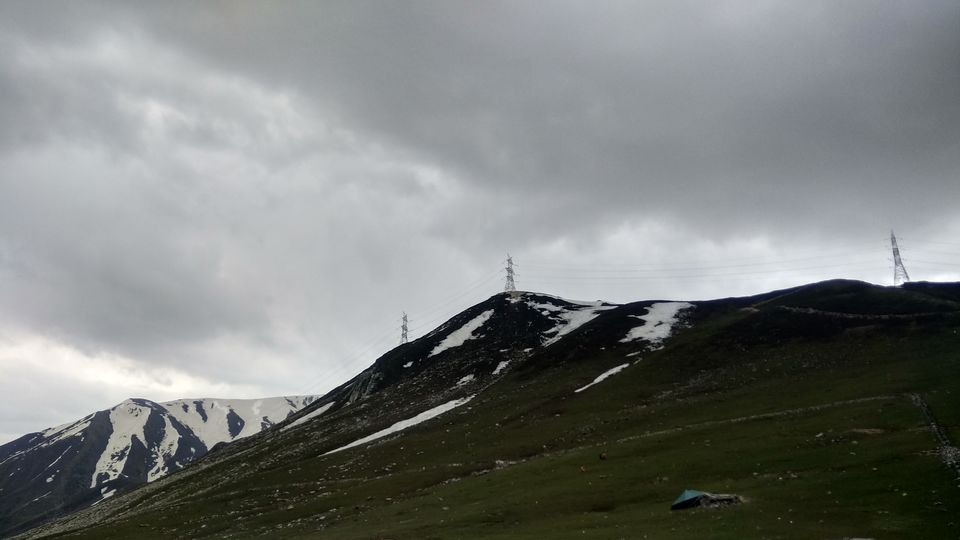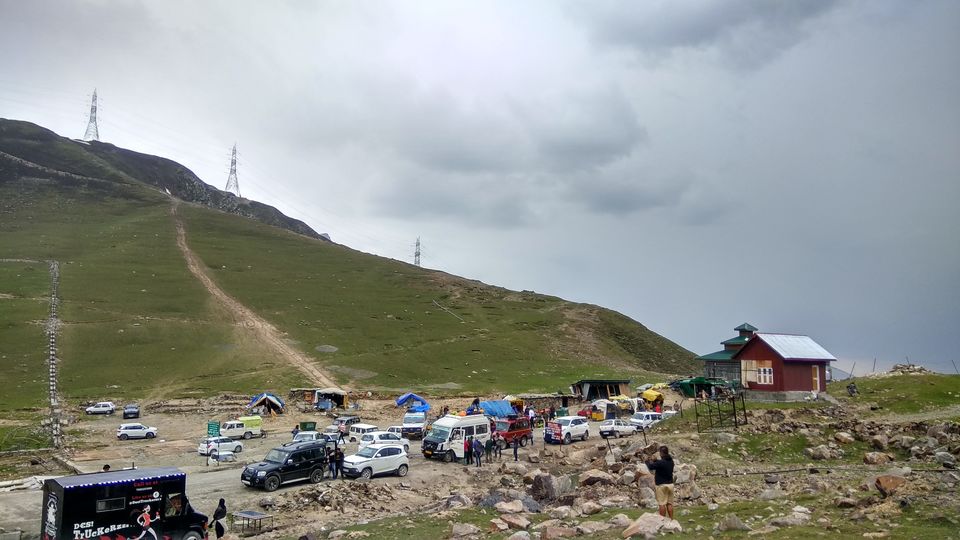 So we reached Srinagar at night and in the morning we departed for Ladakh. So we began our journey and first, we reached Sonamarg which was really really beautiful. Let the pictures do the saying.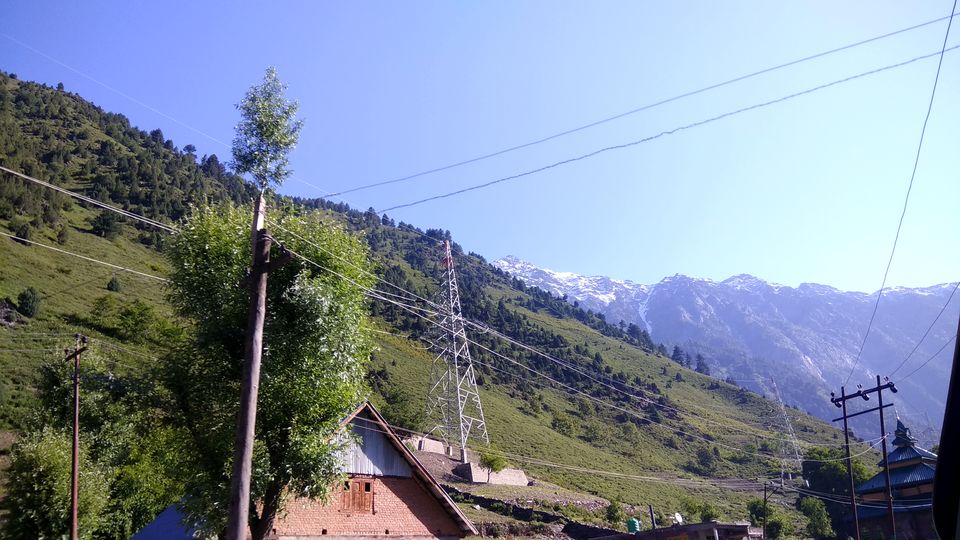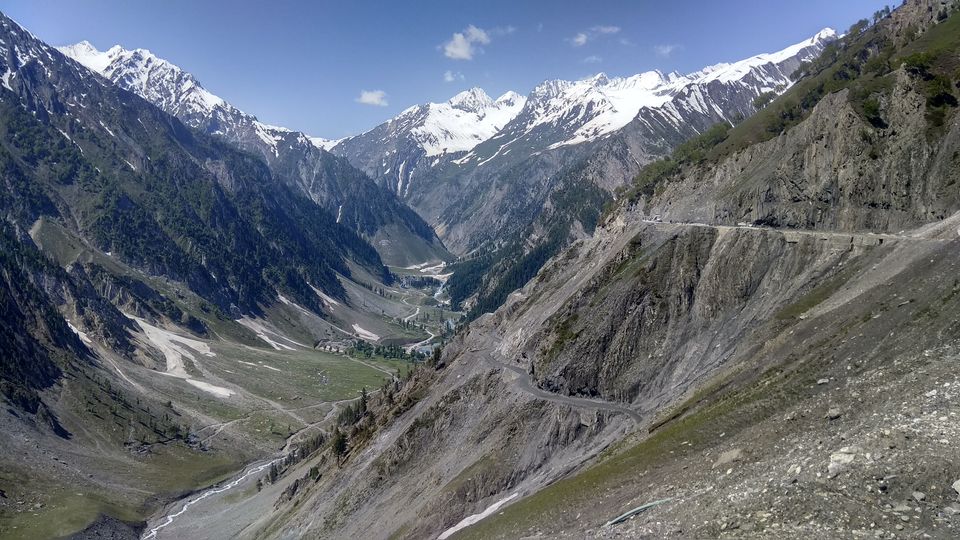 And we were soon going to be in Ladakh. Here are the some pictures of route of Ladakh.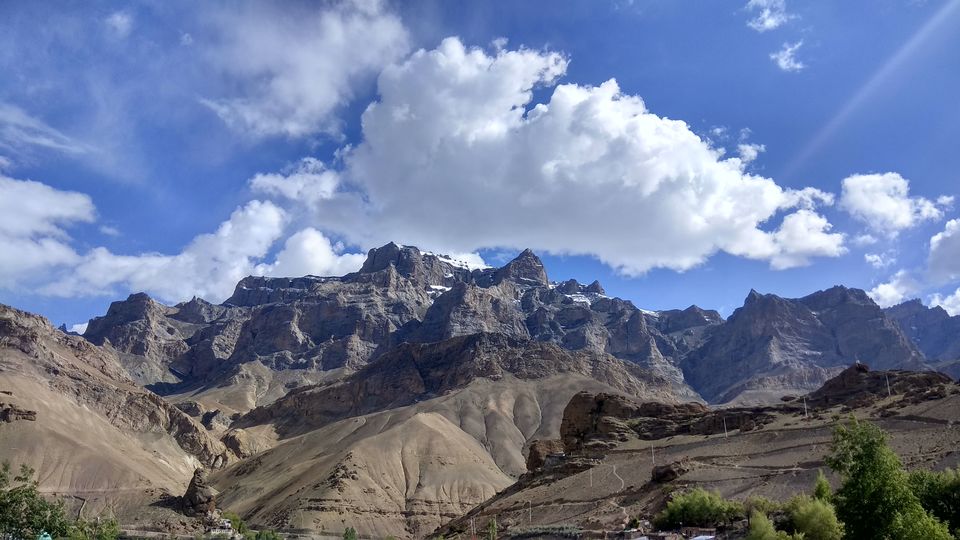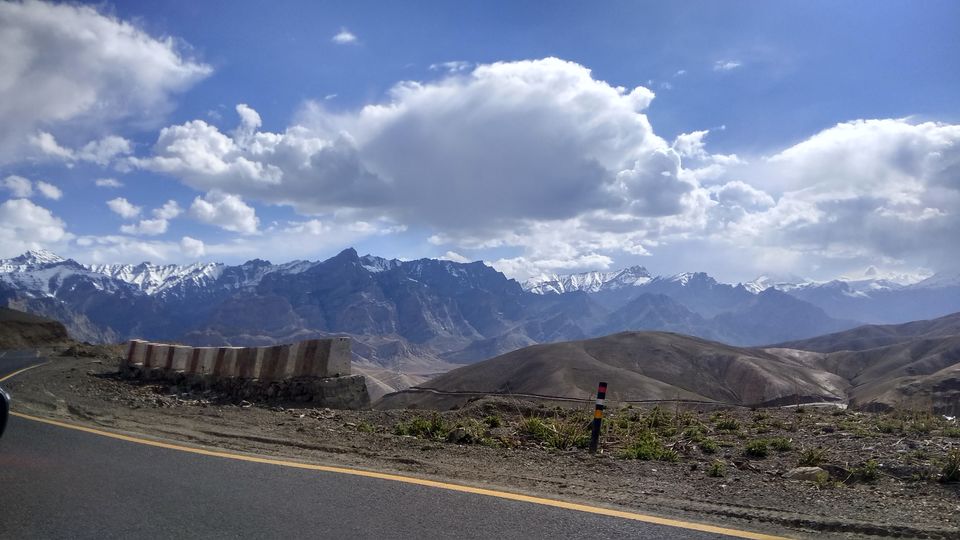 As we went on and soon the sun was starting to set and we reached Magnetic Hill and took some pictures.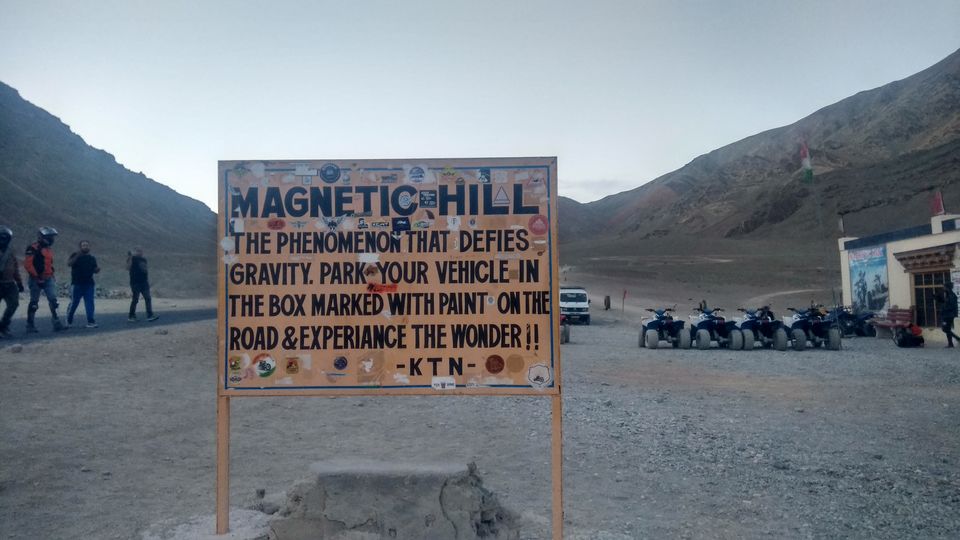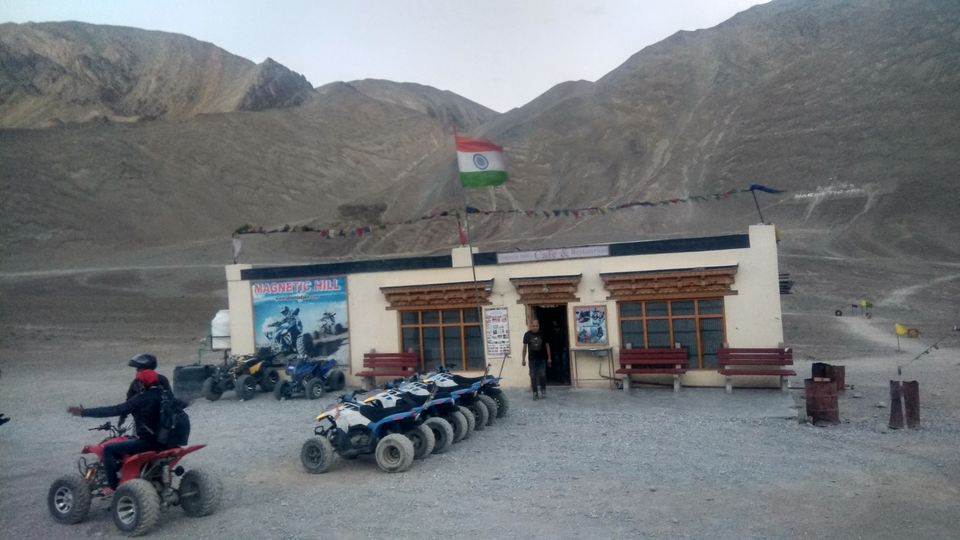 Then it was time to say bye to Magnetic Hill and soon we reached Ladakh City. And we already had a hotel booked but when we saw the hotel it was in very bad condition. So we decided to look for other hotels but couldn't find one as all were booked and it was peak time. So we stayed in that hotel which we had booked.
So it was morning and we decided to go to Pangong Lake and the next experience which we are going to experience will not be a good one.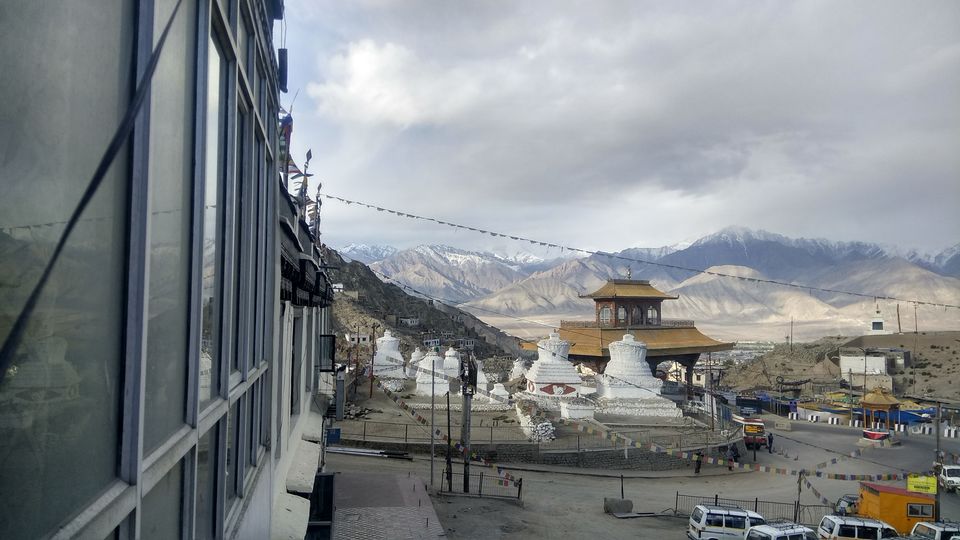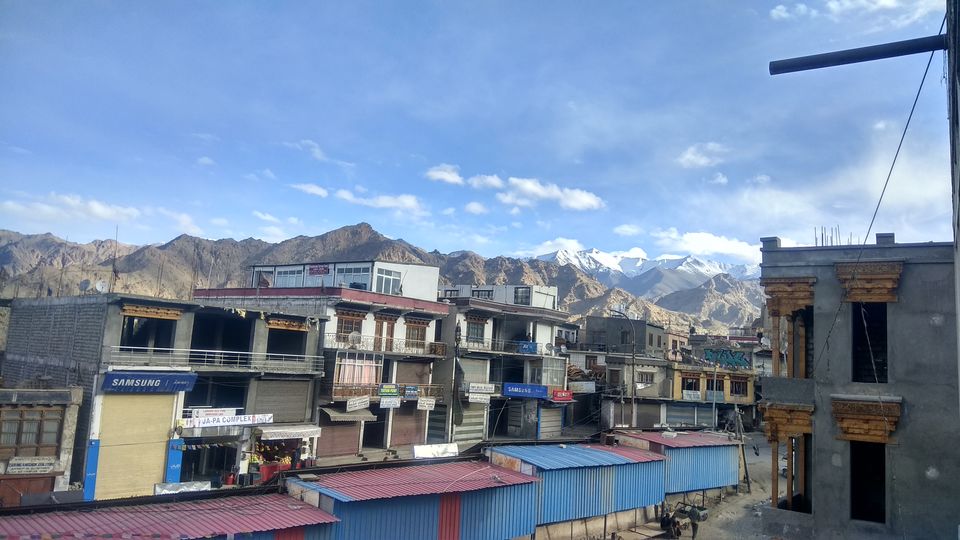 So we began our journey from Ladakh City to Pangong Lake which was nearly 250 Km away. But we did some mistakes which you never should and here are those mistakes
1. We took our own car (i20).
2. We thought we would go in the morning and come back in the evening.
3. No proper warm clothing and some eatables and drinks.
So we began our journey to Pangong Lake and we talked to our friend who was already coming back from Pangong Lake and he said it's snowing on the route and I really became excited.
Snow in June! Can you imagine? Who wouldn't be happy if it is going to be snowing in June? But the above experience was going to be worse.
So as we were about to reach Khardung La Pass the temperature dropped from 10 Degree Celcius to -5 Degree Celcius and it started snowing.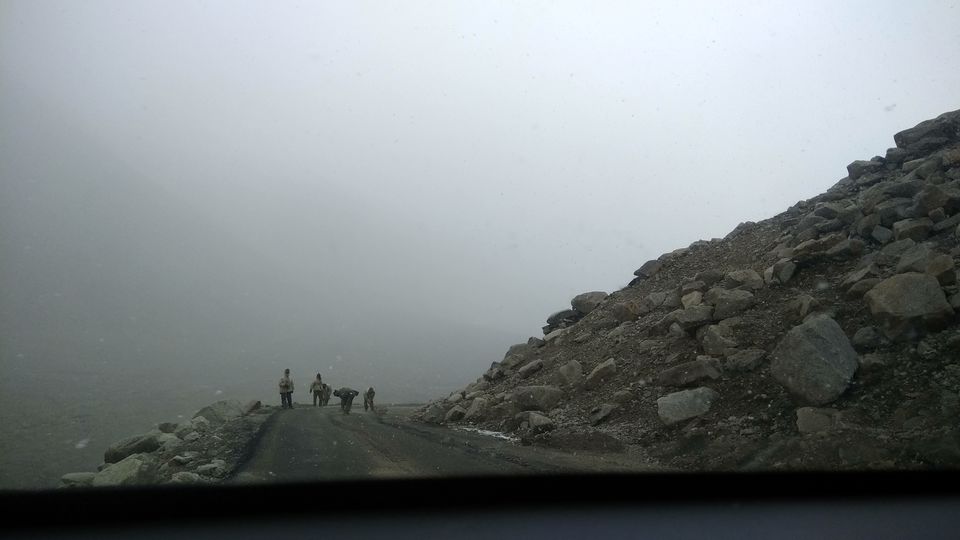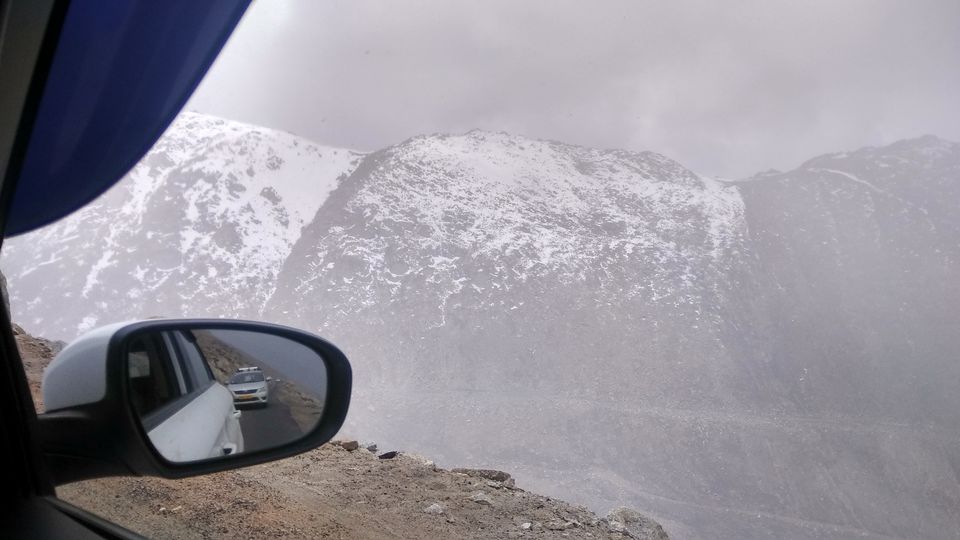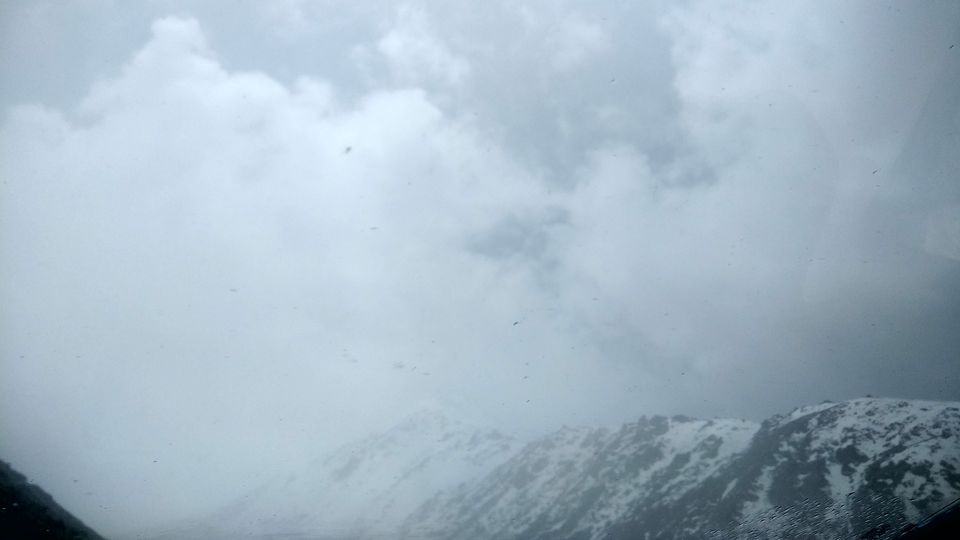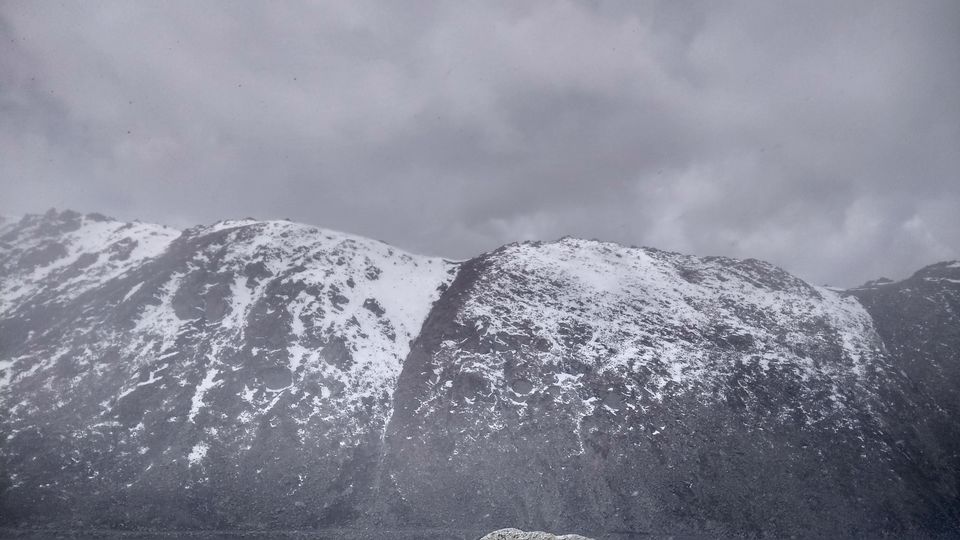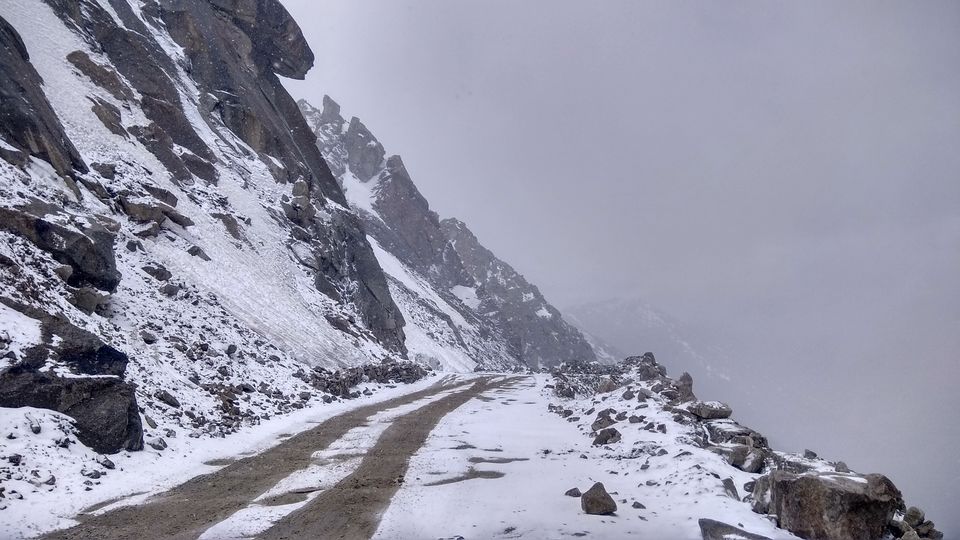 The problem started here it was snowing and it was difficult to drive in the snow as the car was slipping due to the snow and some of us were having oxygen problems and the road was not in a very good condition. The rest of us were saying let's go back but I said no we will go ahead.
But the road was not very good ahead and at one point I said okay let's go back and we stopped at a shop for some eating and drinking something.
So there was a huge spot of snow and while others were sitting in the car I went there to enjoy the snow and did some exertion.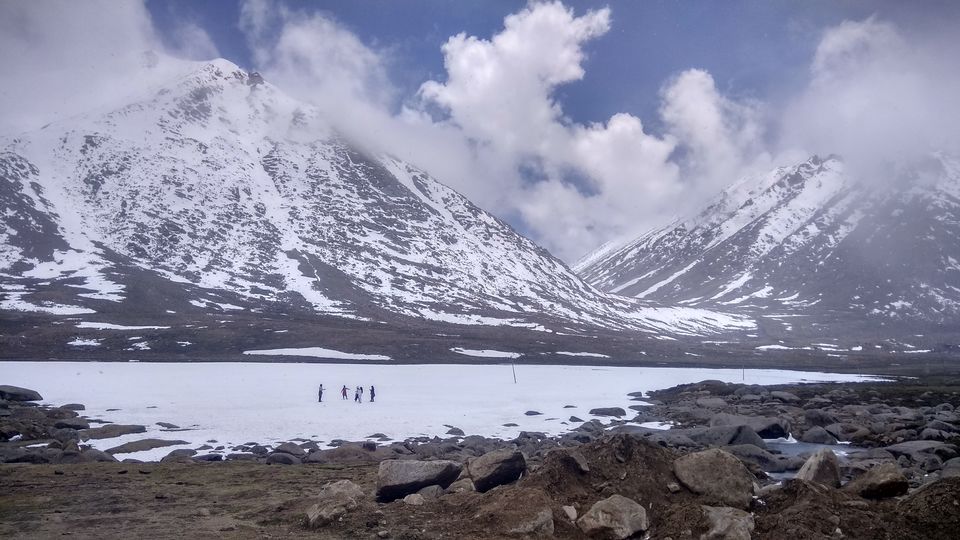 So I drank a minute maid and soon my head was paining so much and I was feeling like my brain would come out. And on the way back the weather was clearing and the sun had risen and the rays of the sun were reflecting so bad on snow that I wasn't able to open my eyes. And the head was still paining a lot.
So anyway we came back on some good road but my health condition was not good and soon I vomited. So we reached our hotel in the evening and I had become so weak that I was not able to climb the stairs of the hotel.
And soon as climbed some stairs I wasn't able to stand due to weakness. As I entered the room, I had eaten a banana and then again vomited. Then I was really hungry so again after some time I tried to eat Dal Roti but as I had eaten it again I vomited for the third time. So we contacted a chemist and he gave me a medicine that helped stop vomiting.
I was really sad that I wasn't able to try some of the famous food of Ladakh and the next day in the morning we had to return back to Srinagar.
So it was time to return back and we were packing our clothes. We gave a short visit to Leh Palace but it was closed and to Shanti Stupa.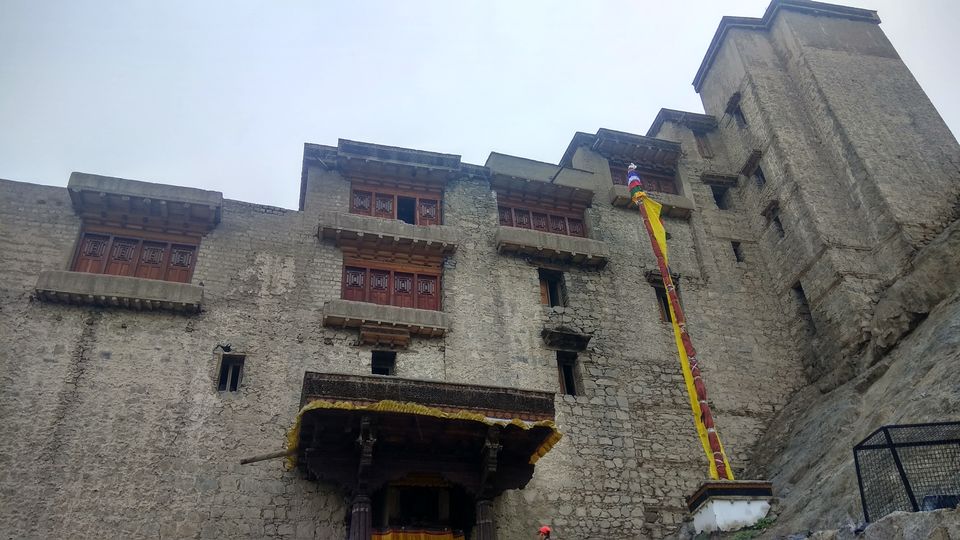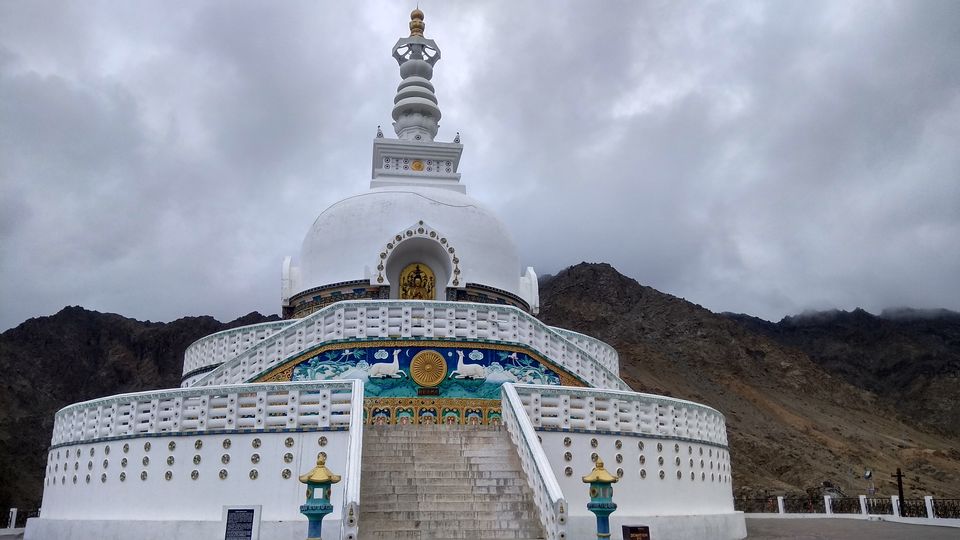 So we departed back and soon reached Srinagar. So, it was a technically 1 day trip to Ladakh.