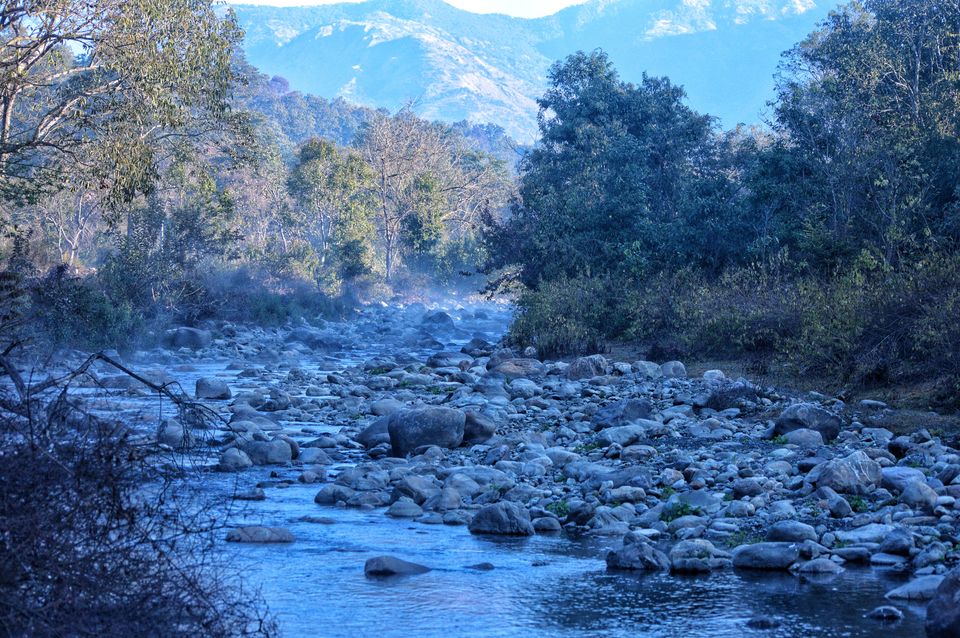 Finally you are convinced to witness a journey of wilderness and fun but before I tell you more about it let's first go through the key points that you should know in order to make your next "Corbett" trip more enliven.
Before you move forward, do check out our travel vlog on YouTube , love like and subscribe.
Trip fine points:
Distance From Delhi : 5 h 37 min (244.6 km)
Modes of Commute: Bus, Trains (Be advised there are no direct Bus or Train route to Corbette).
Nearest Bus/Railway Station : Ramnagar, Uttarakhand.
Preferred route to Commute: Roadways (Bike or Car - road trip).
Best time to visit: October to June.
Sojourn: Sterling Corbette Resort.
Nothing is more confusing than planning for a weekend trip, you need to do a lot of research to plan for the best destination and trust me it's way more difficult to select a destination rather than completing the journey, that's what happened with us. After covering all the nearby hill stations we left with no option to trip in. But after a lot of research we finally figured out where we can actually go to spend our weekend in peace!
Jim Corbette National Park
Yes, you read it right! "Jim Corbette National park"- Spanned over beautiful areas of Pauri Garhwal, Almora and Nainital of Uttarakhand state in India, Jim Corbett National Park is a large and appealing site and is amongst the oldest parks in India. Indeed the best destination for a weekend trip Which is hardly 6 hrs journey from Delhi.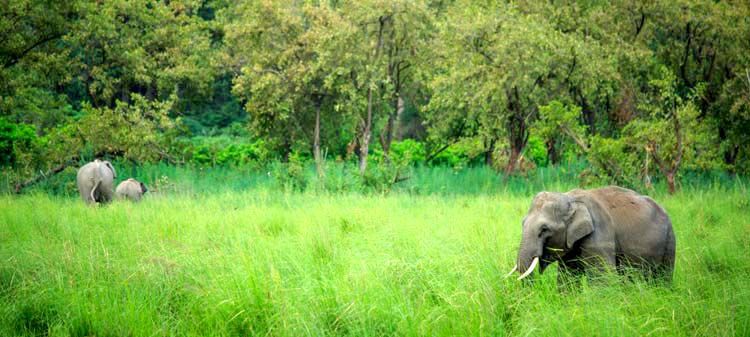 New Delhi - Ramnagar
From Delhi you can find plenty of commute options to reach Jim Corbett via Ramnagar, the best option is still the roadways which is a bit expensive in comparison to Railways. Here if you are looking to stay in budget you should take the train route, trains are available in the morning, afternoon and mid-night with Ac chair car/Sleeper option to make your journey more =comfortable and relaxing.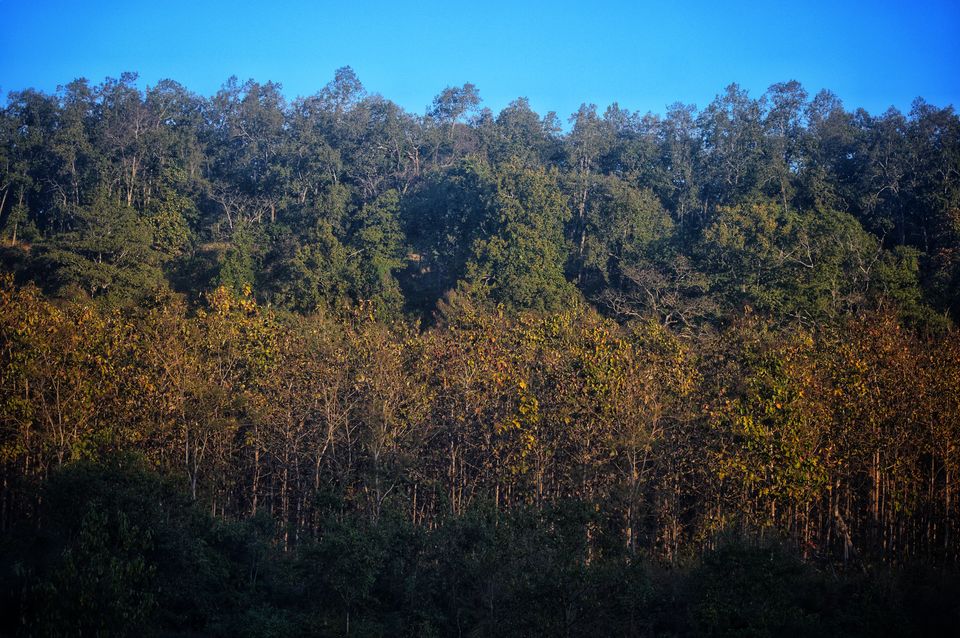 The nearest railway station is Ramnagar , from where the Jim Corbette park is hardly 2 km away, if you are travelling at night it's always advisable to take a halt at Ramnagar as the forest route to Corbette park is not safe at night. In the morning you can easily get private cabs/open jeeps/buses that will help you to reach the Jim Corbette gates, although the private cabs rates are much higher, it's better to board the bus.
Wait! Did i forget to mention that Jim Corbett park consist of different reserve zones/gates? You heard me correct! The Corbett tiger reserve park is divided into the six ecotourism zones and each zone has its specific entry gate. Below are the four major gates:
1. DHANGADI GATE ( DHIKALA ZONE)
2. AMDANDA GATE ( BIJRANI ZONE)
3. JHIRNA GATE ( ZHIRNA ZONE)
4. DURGA DEVI GATE ( LOHACHAUR ZONE)
The reason being it's divided into different zones is to help you explore all the zones separately and also to divide the tourist traffic to avoid congestion. All 4 gates have there different safari timings and specification you can check the details by visiting the Jim Corbett website: https://www.corbett-national-park.com/entry-gates-for-safaris.html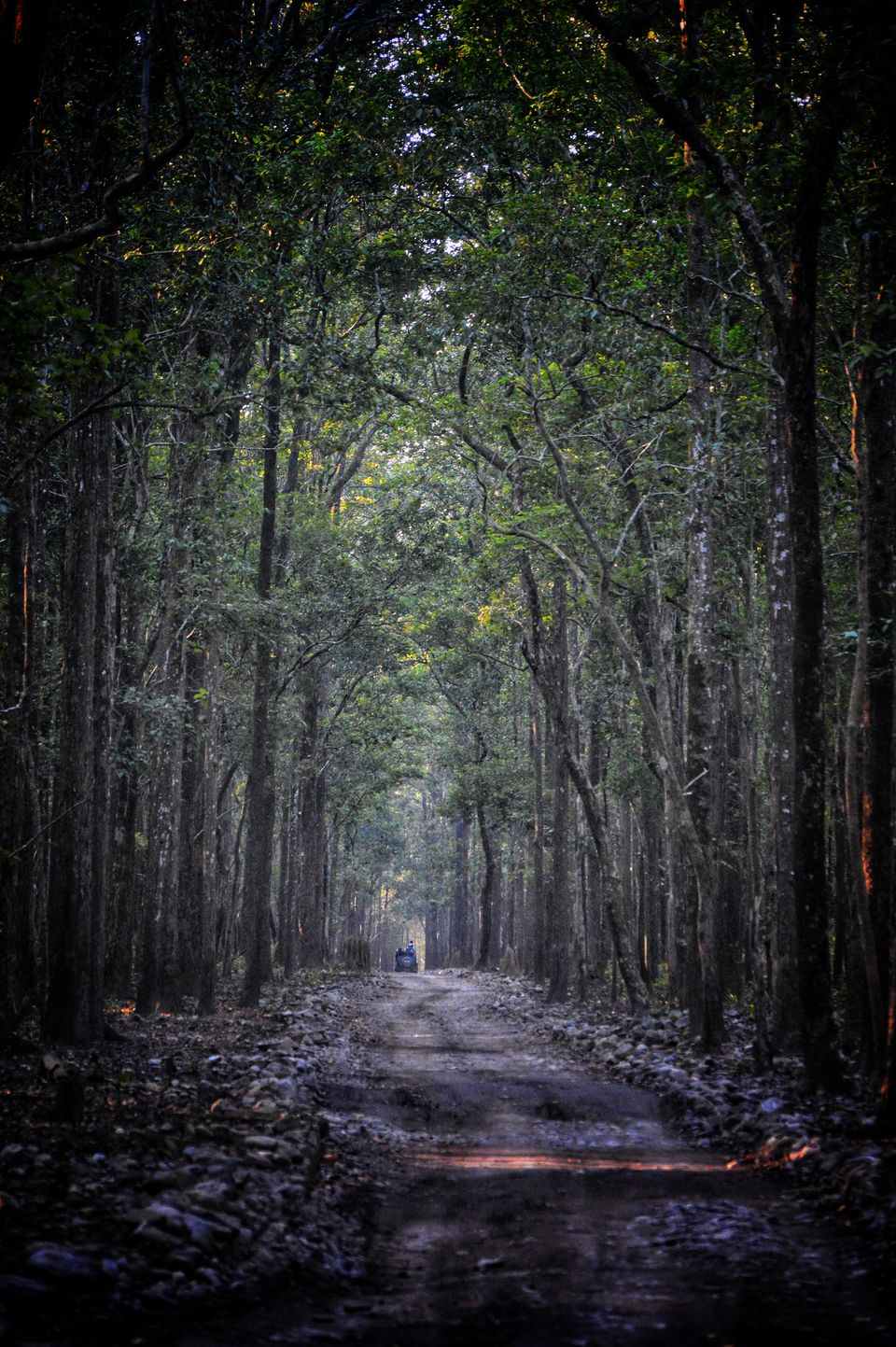 Jim Corbette is all about exploring the wildlife in it's real form and to do that you need to take permit to enter the gates and book the Jungle Safari! At Corbette everything is managed and regulated by the government so if you are planing for an exciting and breathe taking Jungle Safari you need to book it online from the Jim Corbette official website where you can find a number of options (bus, open Jeep) for the rides with varying price range and so as the gate permit. The booking for permit and safari start from June-July, making your booking at the earliest is always advisable.
At Jim Corbette making the right stay is one of the most important thing, you can find a variety of options for your stay on the internet of different resorts with different deals! But to experience the real wilderness you should stay in the forest, that's correct there are a number of in-forest government resorts and camps that you can book from the official Jim Corbette website to make your stay more delightful! And trust me it's affordable.
Apart from the Forest resort you can try one of the beautiful private resort " Sterling Corbette" that provides you a pleasant stay with the mesmerizing view of the valley surrounded by beautiful mountains :). Sharing my personal experience :)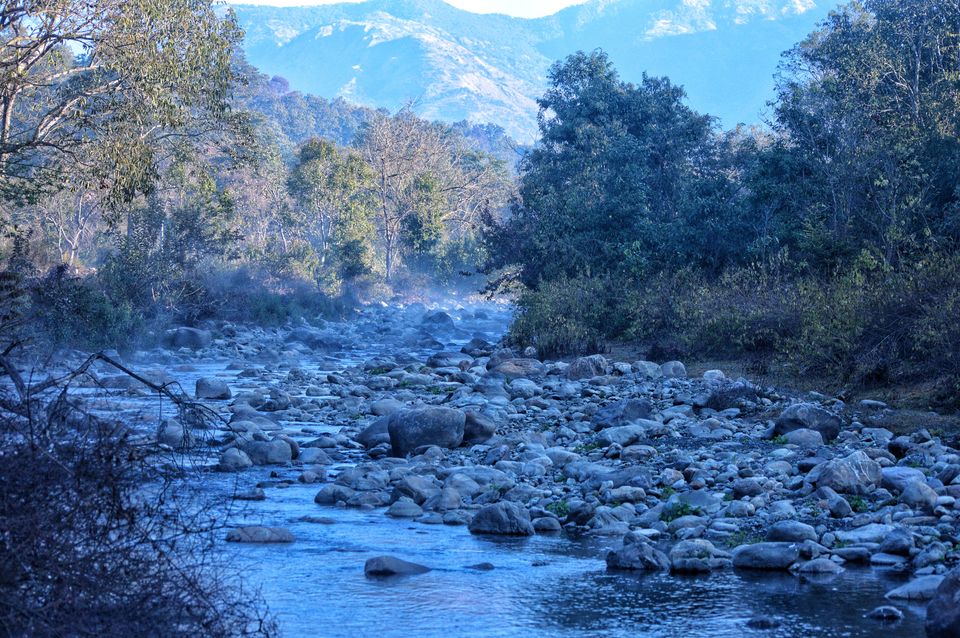 So, if you are planing to take a weekend break this winter, Jim Corbette is the best destination you can explore near the Capital City :)
Hope you find this blog informative, please comment down below and share your Corbette experience :)