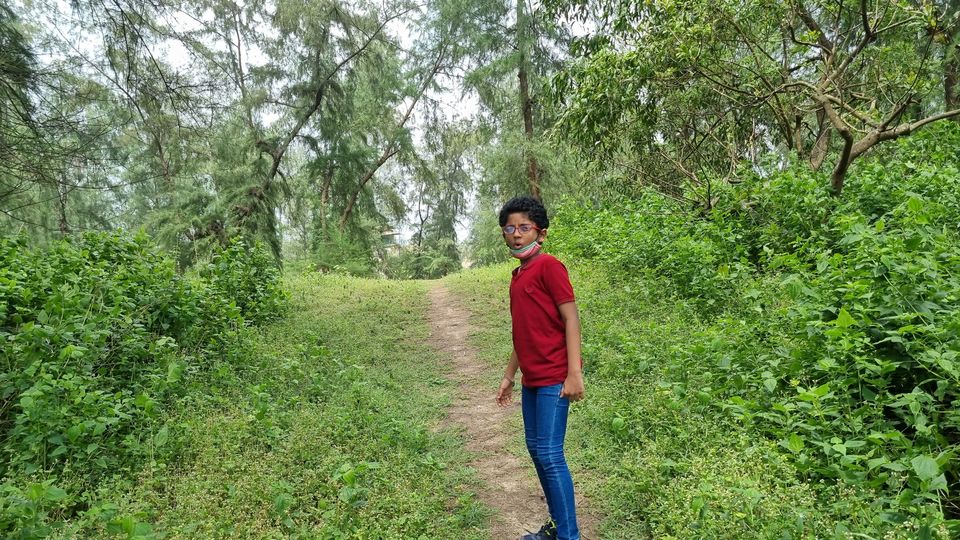 The vlog of our next trip is ready!
When we finished our Mangroves experience at Honnavara, we had to think about what were our options for lunch. Should we find a place in Honnavara town and drive in the direction we came, or should we drive ahead in the direction to Murudeswara?
We found a veg restaurant, and were happy to discover that there were not many people crowding over a meal. I found comfort with the hotel owner and was chatting up with him, as we ordered a couple of veg thalis and a few starters. Within 45 minutes our tummy and minds were refreshed. The owner of the hotel, noticed that I was a vlogger, so he told me to go through the back of the hotel into the jungle that leads to the beach. This was the Blue Flag beach, but it bore a very lonely look, given the mid-day heat
I noticed that the beach strangely had Cactus plants by the shore. I have heard of these plants being in India's Rajasthan and Gujarat areas around the dry border that we have by the desert vegetation. To see these plants on a beach, was a new observation for both, Nandu and I. You can watch our experience with these plants and the beach here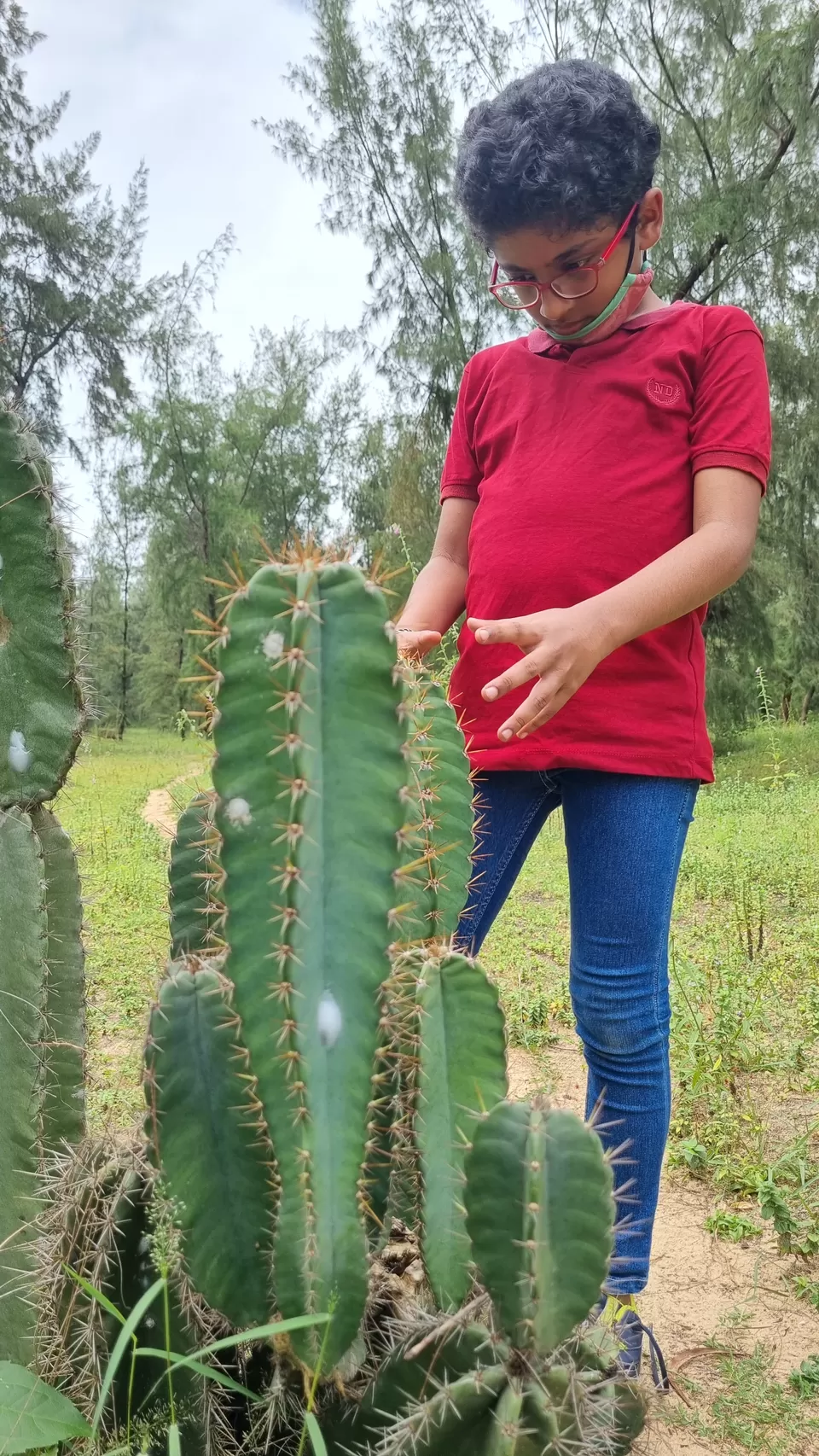 Once we started from Kasarkoda beach, our next stop via NH66 was to turn right at Murudeswara and visit the Shiva Temple at Murudeswara. This modern day temple has been refurbished by a popular Mangalore businessman RN Shetty. The temple complex has a lift for the gopuram, has hotels and car parking, and has a complete ecosystem around Kanduka Hill, where the original sanctum sanctorum will show.