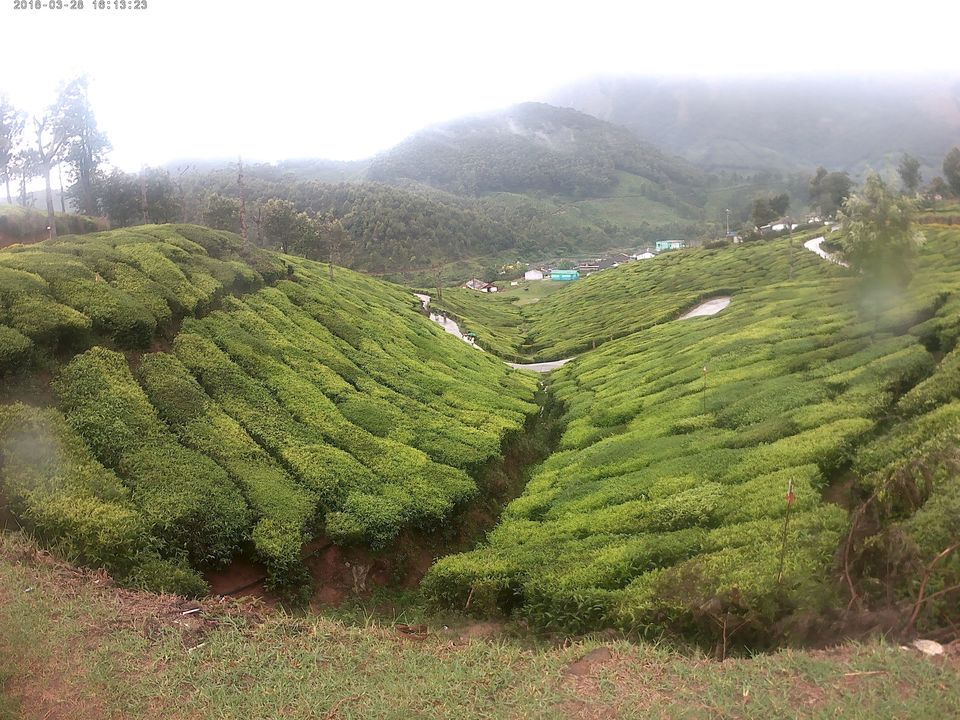 Munnar, one of the most famous hill stations in S.India, is known for a special species of flowers, locally called "Neelakurinji" (Scientific Name: Strobilanthes Kunthiana ) which blossom in every 12 years. This year, it is going to flower in the "Eravikulam National Park" which is one of the most beautiful parts of Munnar with its lush green tea gardens spread against the misty mountains and blue sky. This place also houses "Nilgiri Thars" (Scientific Name: Nilgiritragus Hylocrius), a certain species of goat.
This flower blossom at around August and will continue for almost 3 months. Naturally, those months we can see an extra-ordinary flow of tourists towards Munnar.
Keep these things in mind, to have a good memorable visit, without any time waste to Eravikulam. This write-up is based on the experiences I had during my visit on 13th May 2018
1.Buy Tickets Online
There are 2 queues. One to buy ticket and the 2nd to get into the bus run by the National Park. If you buy the tickets online, you can easily skip the first queue. There will be a queue on the top also, to return back. Visit www.eravikulam.org to buy the tickets. Tickets from any other sources are invalid.
2.Reach the point by 7:30am
The first bus go to National Park by 7:30am. Try to reach there as soon as possible. Early you go, chances of seeing more number of Thar is also high.
3.Don't buy hotel that provide you free breakfast.
Remember a golden rule, "Every 1 minute you are late, you will stand in the queue for another 5 minutes". Usually breakfasts in the hotels start by 8am. After completing it and reaching the Park entry, it will be another 1-1.5 hours. By that time, it will be crowded like anything. Instead, take breakfast to the entry point and have it from there. There is a very small hotel also working there.
4.No eatables and plastic allowed into the Park
An appreciable move by the police there, your bags will be thoroughly checked for any sort of eatables and plastic. If anything found, it will be just thrown out. Baby food is given an exemption. The small tea shop on the top serve you tea/coffee in steel cups only.
5.Don't litter the park
The most important rule to be followed by a tourist. Respect the flora and fauna. Keep the nature clean. Don't disturb the Thar nor try to pluck the flowers. Both are big crimes and highly punishable. 2 toilets, one where we are dropped on the top and the second in the walkway are provided.
There are 7 mini buses shuttling between the ticket point and the entry point. It is a journey of around 20 minutes.