Idukki, the second largest district of Kerala, is famous for its hills and forests - and has become a popular destination amongst travelers, being a nature-rich area. While there are quite a few things to see in and around this place, it's widely known for Idukki Dam - a parabolic marvel.
Why Idukki Dam is famous?
It supports a 780 MW hydroelectric power station. The gorgeous Idukki Dam is a double curvature arch dam constructed across the Periyar River.
Tucked in a narrow gorge between two granite hills locally known as Kuravan and Kurathi, the dam is located in Mariyapuram village, Kerala. At 167.7 meters, it is one of the highest arch dams in Asia and the third tallest arch dam in the world.
It started generating power on 4 October 1975, and now, a main source of electricity for the state.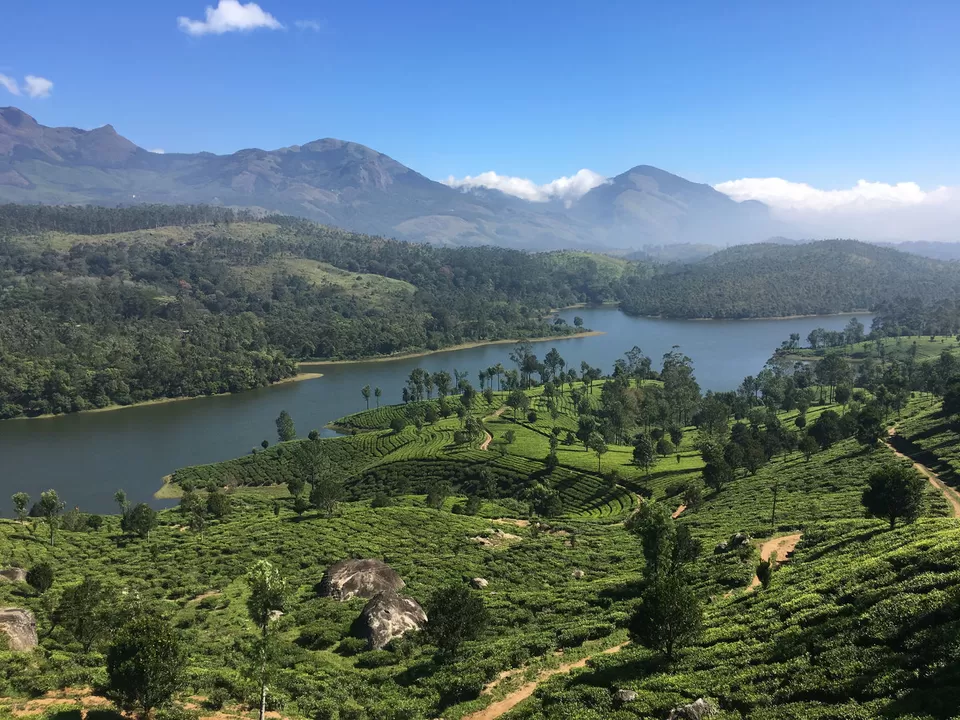 Things To Do at Idukki Dam:
1) Go for a boat ride
You can enjoy a soothing boat ride, sailing through the dam reservoir is a must for tourists visiting the dam. The ride begins at Kulamuva Dam and covers the entire reservoir before it ends at the Cheruthoni dam.
You may also like to read: largest dam in india
Each ride is about 3 hours which is enough time to absorb the natural beauty of the surroundings. You'll surely get to spot various species of birds and in case you're lucky, you might also get to see animals like deer, elephants and bison at the shore or watch the sunsets as you silently sail through the tranquil waters.
Boat rides for tourists are available on all days except Wednesdays and Saturdays.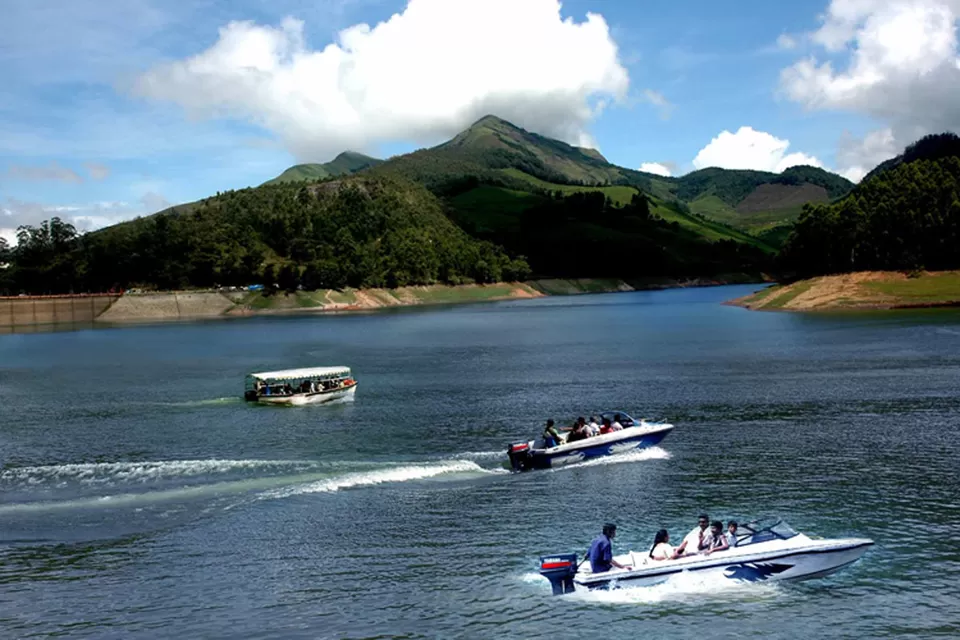 2) Explore the Idukki Wildlife Sanctuary
The Idukki Wildlife Sanctuary is a few kilometers away from the dam, and a great place for wildlife enthusiasts as well as photographers. The tropical evergreen dense forests expand over an area of 78 sqkm. The sanctuary is surrounded by the lake that is formed by the three dams and is home to snakes, bison, deer, elephants, and a variety of birds.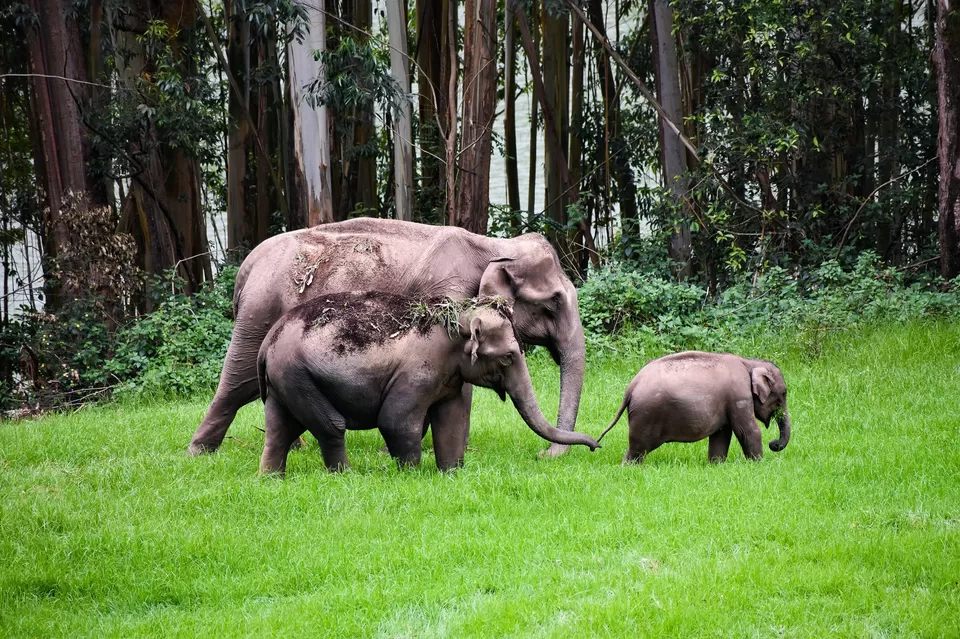 3) Take a stroll around the Hill View Park
It is a natural garden that is opened up for tourists and is located about 360 feet above the Idukki Arch Dam on top of a hillock. You gotta hike a bit and undoubtedly, it is a perfect place to get a breathtaking view of the Idukki Dam and Cheurthoni Dam. The garden has a children's play area, a pond, an herbal garden, and a Government-run Guest House for accommodation. Make sure that you carry your binoculars while visiting the park to get a better view of the location.
Visiting hours are 9:00 AM to 5:00 PM on all days of the week.
4) Visit the nearby Cheruthoni Dam & Kulamuva Dam and Keezharkuthu Falls
The Cheruthoni dam is located just a kilometer from the Idukki Arch Dam, and its concrete gravity dam is the highest and the largest dam in Kerala. You can try to visit this place during dawn, or dusk - get a postcard-perfect view of the surroundings.
Kulamuva dam is located about 30 kilometers from the Idukki Arch Dam. It is also a gravity dam and is quite famous for activities like boating, trekking, and sightseeing.
The Keezharkuthu Falls are a lesser-known attraction in Idukki but a must-visit, as are the breathtaking seven-step Thommankuthu Falls that form a pool.
Check out this Idukki photo blog to experience the gorgeousness that prevails here.
You can set out to explore beautiful places in Kerala that are close by, like Ramakkalmedu, Anchurully, Kattappana, Wagamon, Chinnar, Ramakkalmedu, Nedumkandam and Ponmudi. It'll surely be a whole journey across God's Own Country!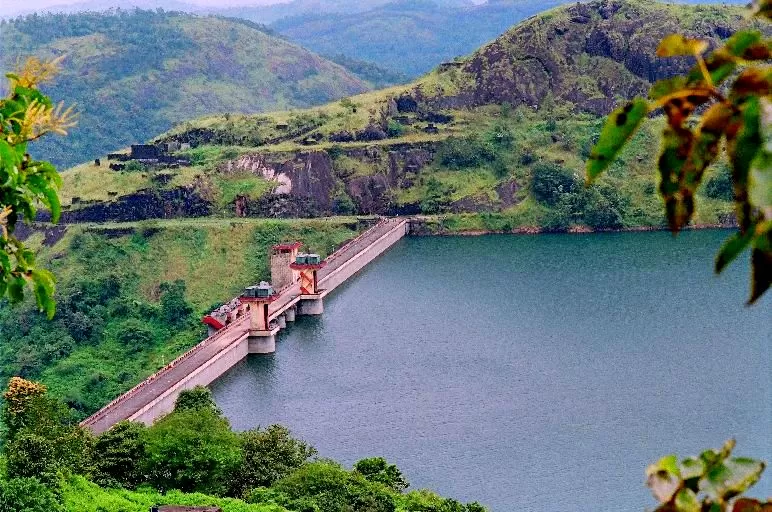 How to reach Idukki Dam?
The nearest railway station is in Kottayam tucked 1o3 km (approx.) away from the district.
The closest airport is in Cochin which is about 120 km (approx.). Taxis and buses are easily available from Cochin to Idukki, which will take you around 3 hours to reach. The roads are gorgeous, with lush green on both sides, for you to enjoy the drive.
You'd also get KSRTC buses from Munnar, Thekkady, Alleppey and other towns in Kerala.
What is the best time to visit Idukki Dam?
Needless to say, the best time to visit Kerala is during the Winter season (November-February) - and the same goes for Idukki Dam. The temperature is mild and it'll be pleasant for exploring.
Summers are hot and sultry, and might not be suitable for hikes and walks. Monsoons in Idukki (June - September) must be avoided as it receives heavy rainfall, and boat ride isn't operative during that time.
What to eat while you explore Idukki?
Local cuisine is something that one must try. Although both vegetarian and non-vegetarian food is available, it is indeed a treat for the meat eaters as they have more options.
Kerala parotta, beef curry, chicken biryani and mutton fry are some delicacies to try. The 'thattukadas' or small tea shops are places one might not generally wish to eat in but is so very tasty, it will leave your taste buds craving for more.
Where to stay near Idukki Dam?
From budget to mid-range hotels one can find plenty of accommodations in different parts of the district. The starting price of a good hotel is ~900 per night. If you are looking to have a laid back luxurious vacation, you have plenty of 5 star resort options as well.
Idukki is a marvelous location because wherever you stay, it will overlook a valley, tea plantations and never ending horizon of hills.
You can read more about Mouna's journey of exploring Idukki, here.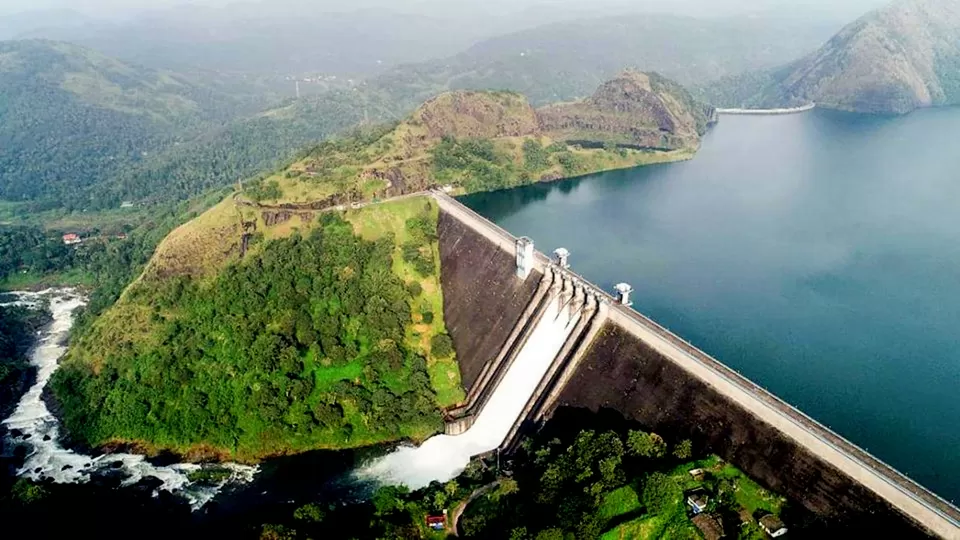 You can easily club your trip to Idukki Dam with that of Munnar & Thekkady. To know more about the places to visit and thing to do in Kerala, you can check out here.