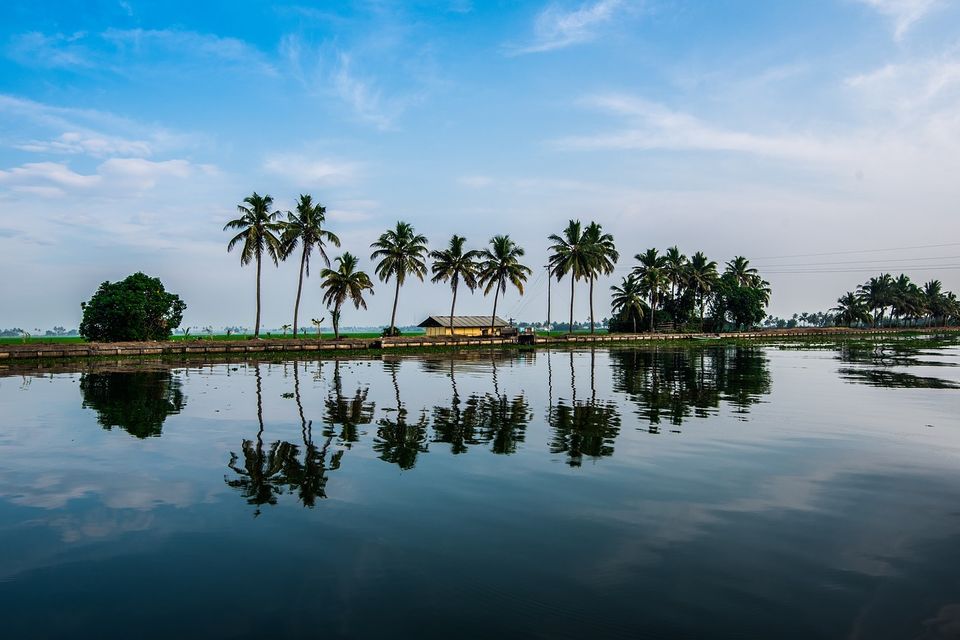 A budget Kerala Itinerary doesn't have to be compromising on anything. Its sublime backwaters and lofty hills, generously open up experiences and views that no one could put a price–tag on. Like being greeted by a swarm of migratory birds at the Kumarakom Bird Sanctuary, strolling through its spice gardens, beginning your mornings with the refreshing breeze from the tea plantations, listening to its gushing waterfalls and watching a traditional boat race.
Travelling through Kerala is about experiencing rare luxuries – of having lived by the river, on a tree house, amidst hills, by the port, of having eaten the unforgettable South Indian breakfast or the spicy fish curry, of having experienced the adventure at Periyar or a relaxed day at an Ayurvedic spa. Here's all you need to plan a budget trip to Kerala.
Reaching Kerala and Getting Around
Kerala has 3 airports: Kochi, Thiruvananthapuram and Calicut. Budget airlines fly to Kochi and Thiruvanathapuram, making flying an accessible option for backpackers. The rail network is also well established with over 200 railway stations. National Highways connecting Kerala to other states ease road travel. Plenty of Kerala tourism buses, cars and taxis link the various districts well. Private taxis cost from 1200 to 3000 INR per day, depending on the capacity of the car and air–conditioning. Since Kerala has a number of water bodies, motorboats and ordinary boats can also be used as transport. Tickets for all state operated modes of transport would need to be booked in advance and will cost between 20 to 100 INR per person depending on the type of vehicle and distance.
Best time to visit Kerala
Monsoon and winter are the best seasons to visit Kerala because the summer renders the whole of South India humid. Kerala's lush greenery can be enjoyed at its pinnacle during the monsoon. Also, numerous carnivals and boat races happen from the months of September to March, that makes it the best time to visit the state.
The cost estimate of the trip would be 15,000 to 25,000 INR per person. Here's a six day itinerary to help you plan your escape.
Start your journey in Thekkady
Kochi is the closest airport to Thekkady is one chooses to fly to Kerala. Kottayam is closest railway station. Here's what you shouldn't miss out on in Thekkady:
Visit the Periyar National Park which boasts of a rich biodiversity and wondrous scenery. Enjoy views of the Western Ghats as well as surrounding river valleys and lakes. It is one of India's 27 tiger reserves in addition to being an elephant reserve. There are 35 species of animals in the park, many of which are endangered. Take a guided trekking trip in the reserve and get to see it intimately.
Also, visit a spice plantation if you can. There are a number of plantations within a 5 km radius of Thekaddy.
Best rated places to stay at Thekkady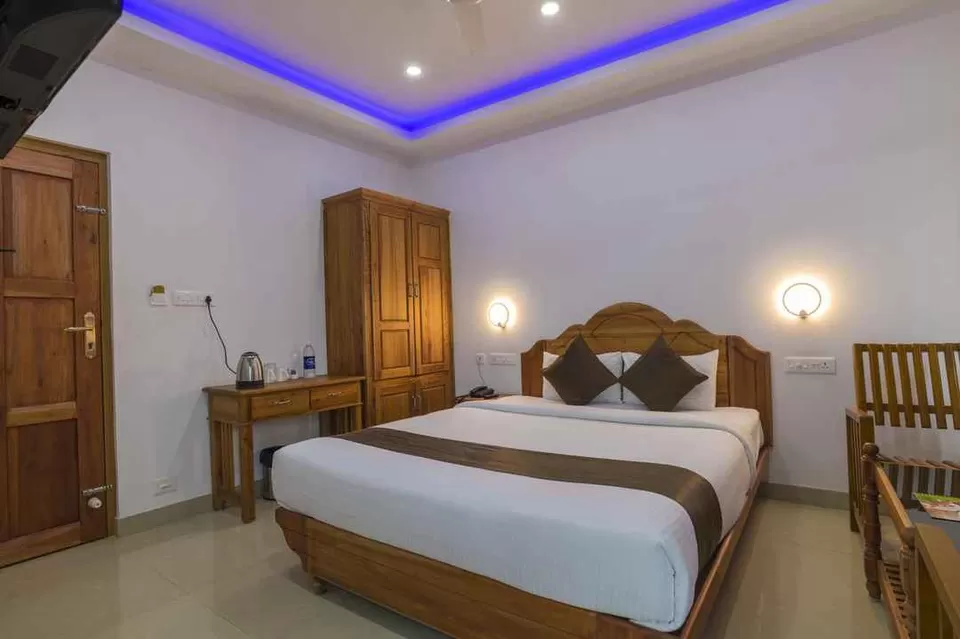 Best rated places to eat at Thekkady
A small all-day café, often discovered by mistake, serves sumptuous portions of mouthwatering European and continental food. The simplicity of the food is what makes it so great!
2. Spice Garden – Surrounded by spice plantations, the reason for the name of this restaurant isn't such a surprise. The freshly made Indian food served here is the main USP.
Head to Kumarakoram for 2 Days
Located about 140 kms west of Thekkady, Kumarakom is set around the Vembanad Lake, the largest freshwater lake in Kerala. Reaching Kumarakom from Thekkady shouldn't take more than 4 hours by bus or train.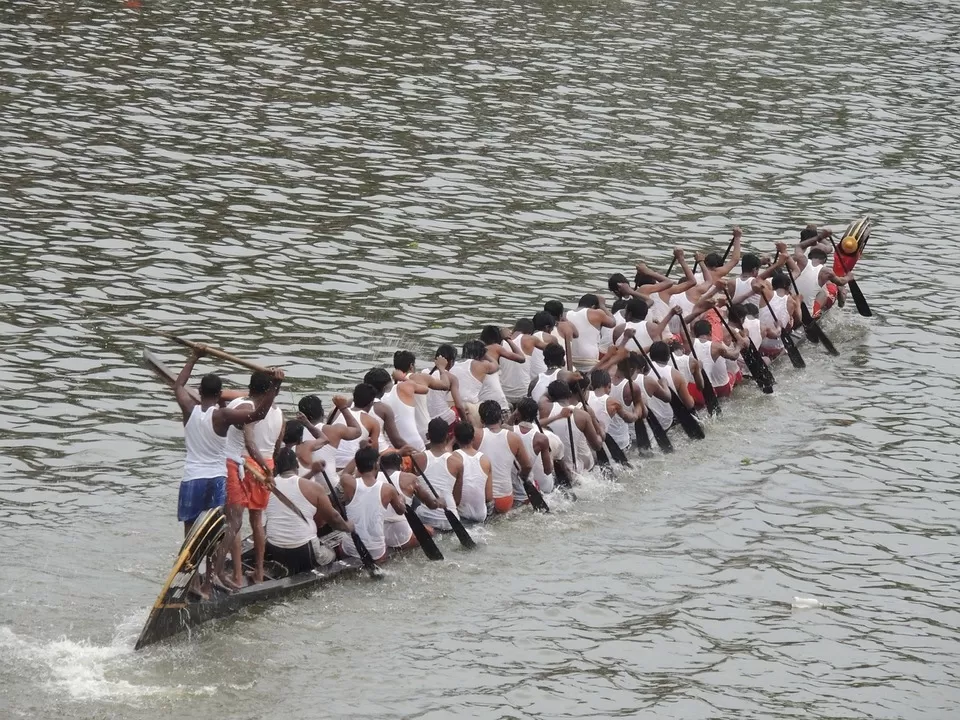 If you are here in January, don't miss your chance to watch the Kumarakom Boat race which happens around Onam every year. The marvellous coordination of 50-odd men to reach the finish line first will most definitely be a jaw-dropping event to remember! Here's what else to do in Kumarakoram.
Take a cruise in one of the boats in the Kumarakom backwaters. Ordinary boats serve the purpose better because they make lesser noise.
The Kumarakom Bird Sanctuary should definitely be on your Kerala itinerary to spot rare migratory birds such as the Serbian crane, the heron and the egret.
Best rated places to stay in Kumarakom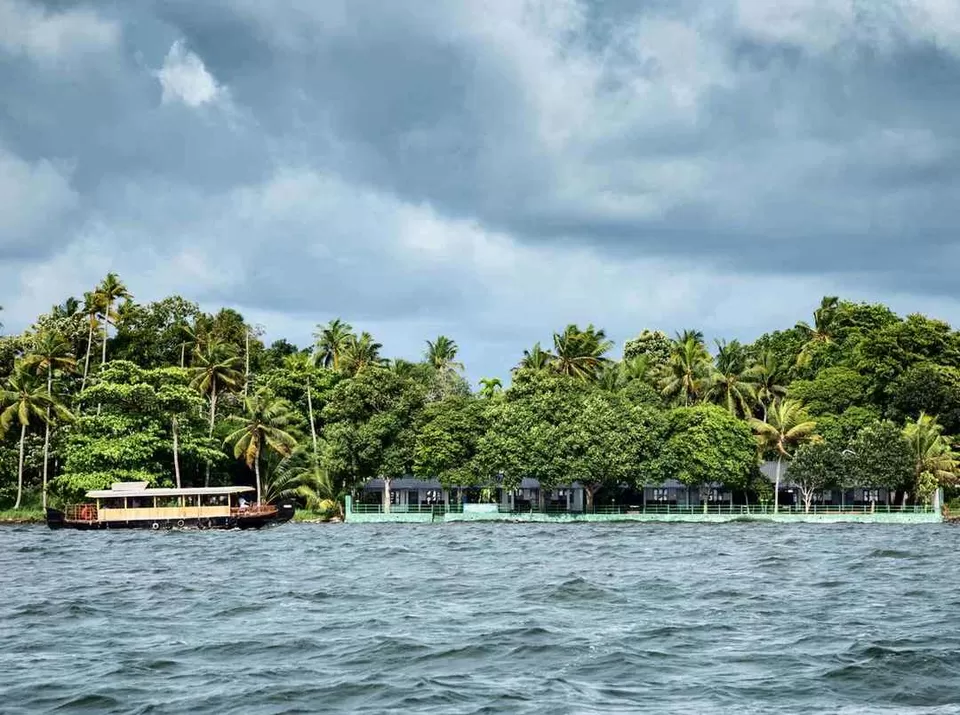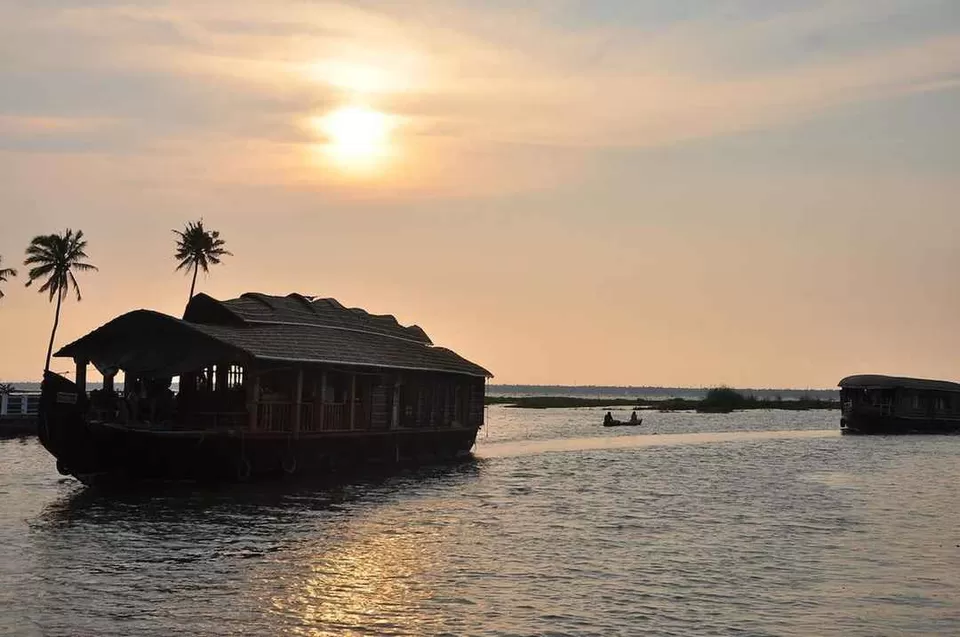 Make your way to the hills of Munnar
Munnar is a hill station located approximately 150 kms away from Kumarakom. There are no direct rail routes connecting the two places, so you'll be on the road for about 4.5 hours for this short trip. Here's what you should do while you are here.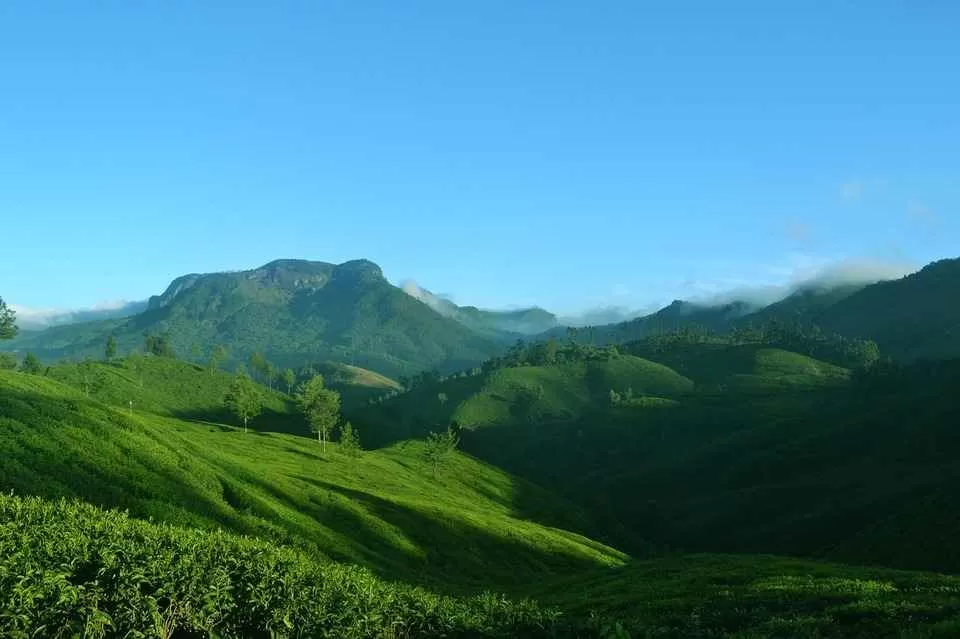 Visit a tea plantation and have some soothing masala chai!
Make sure to take a trip to the Eravikulam National Park to watch the bloom of Neelakurinji flowers which happens once every 12 years. If you are lucky to catch it, the dance of colors will not leave you. Purple flowers covering the entire valley, give way to green hills that turn blue as they stretch out into the distance. Tickets to enter the park are 55 INR per adult and the park remains shut in February and March.
Hire and ride bicycles on the winding hilly roads in Munnar. The wind in your hair will make you feel freedom like nothing else.
Head to an Ayurvedic spa to get a rejuvenating Ayurvedic massage, Kerala style. It should cost between 1500 to 3000 INR per person depending on the massage package you opt for.
Best rated places to stay in Munnar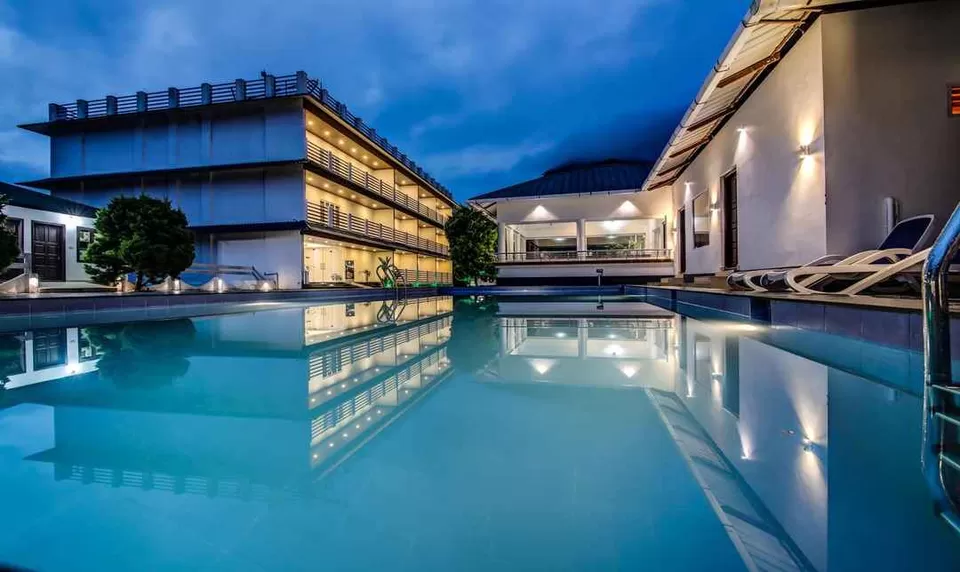 Best rated places to eat in Munnar
1. Saravana Bhavan: Head to this place to have authentic Malayalam and Tamilian food!
2. Fire-Grill – This restaurant has some of the best views of the scenery in Munnar. Visit it at night and opt to sit outside to be one with the serene vibe of Munnar.


Head to Thrissur for a day
The zenith of this Kerala trip might just come on the last day of this holiday. Spend the entire day at the Athirapally waterfalls to take in the magnificence of nature. Visiting the waterfalls in the monsoon would be better. The flora and fauna of the area are serious attention grabbers.
Getting out of Thrissur
After your last day in Kerala, it's time to head back. The railway station in Thrissur connects to rest of Kerala's rail infrastructure and to other cities around the country. The nearest airport is in Kochi, which is an hour away by road.
We hope you enjoy your Kerala trip as much as we enjoyed designing this Kerala itinerary for you!
All hotel prices are approximate and are on a per day basis. They were last updated on December 5, 2019.
Ready to go around the world in 2020? Click here for the ultimate 2020 bucket list!
Frequent searches leading to this page:-
how to plan a trip to kerala, kerala trip budget, best kerala trip plan, kerala itinerary 6 days, budget trip to kerala