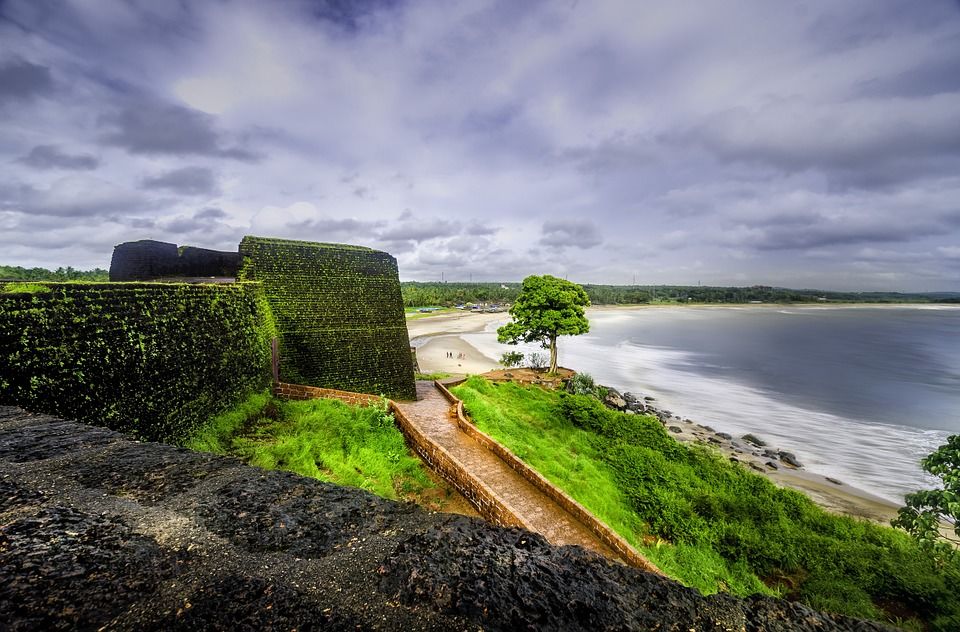 Tripoto users voted to pick Kerala as the best travel destination in all of India, and we couldn't agree more. Tens of thousands of travellers participated in the process, which included beautiful places like Ladakh, Goa and Kasol. Here's how to see the best of Kerala in eleven days.
Crunched between the Western Ghats and the Arabian Sea, Kerala Tourism juggles between its wild and laid-back temperament. On the east, with the serpentine hills of Munnar blanketed by tea plantations and the mystical jungles of Periyar, Valparai and Eravikulum, the coastal state breaks you away from the hustle of an urban life into the adventure of being out in the wild – living in tree houses, dining near rivers, riding elephants, bathing in waterfalls and rappelling down hills. On a more laid-back and culturally-infused west, Kerala Tourism offers the coveted luxury of simply sitting back and relaxing – floating on a houseboat in its backwaters, indulging in an ayurvedic massage, watching Kathakali performances, visiting its diverse art galleries and getting lost in the sweet tunes of Carnatic music. One never has to find luxury in the things to do in Kerala, because everything at once is unique and copious, never giving you anything less than God's Own Country would promise.
Getting Around
In Kerala, the choice of transport needs to be as diverse as its natural landscape. A well-connected railway system and buses make sure travelling isn't a problem. Of course, ferries cannot be ruled out. Ferries are available from most port cities and along the backwaters. For the hills, rent a car from various rentals starting from Rs. 1200 per day. There's also the Heli taxi that will fly you in and out of the city. Pre-booking is advised.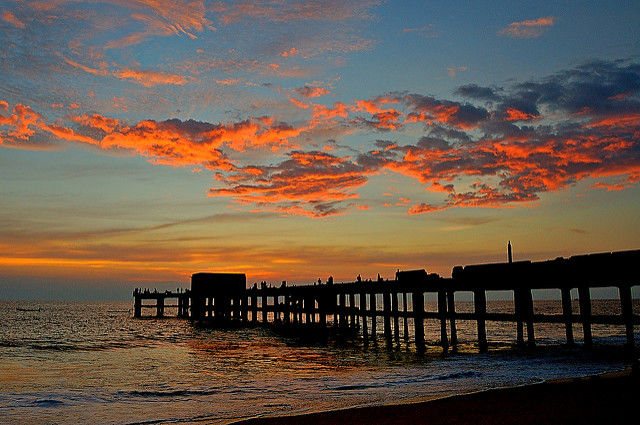 Among all the tourist places, The capital of Kerala, also referred to as Trivandrum is easily your closest encounter with urban life in Kerala. This seemingly fast-paced city adds a zest to the otherwise slow and relaxed life of the coasts and the hills. Thiruvananthapuram will kick start your luxury holiday with a range of 5-star experiences that can only be found in the capital. A great, and for most part apt, place to start your luxury Kerala Itinerary.

Things To Do in Thiruvananthapuram
1) Relax with an Ayurvedic Massage
Indulge in the centuries old traditional Ayurvedic massages at various centres around the city. Saatwika Ayurveda, Soomatheram and Mitra Hermitage are some options you could consider.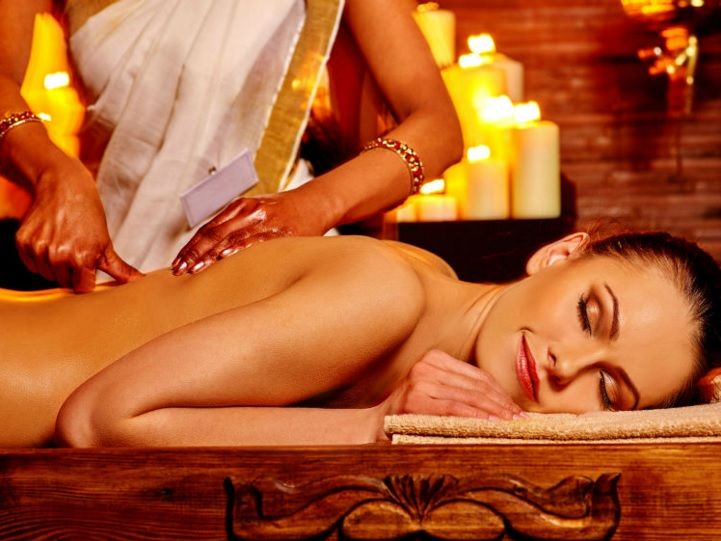 2) Walk Down the History lane at Napier Museum
A collection of Ivory, chariots, bronze idols etc give you a peak into the exorbitant tradition and rich culture of the state.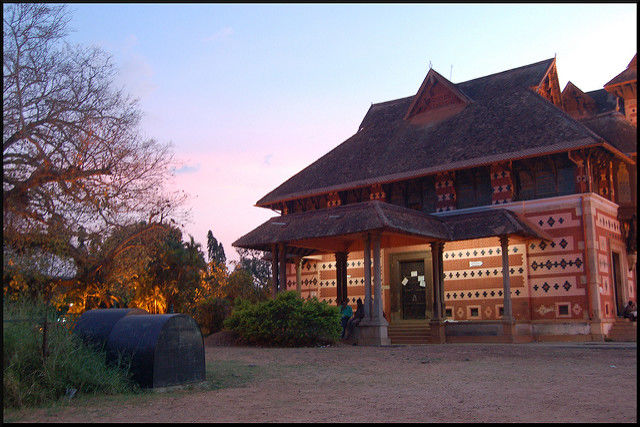 3) Take a Picturesque Boat Trip on the Vellayani Lake
The largest freshwater lake in the city, Vellayani is your introduction to tranquility and beauty of the Keralian waterways. One of the best Kerala Tourist Places.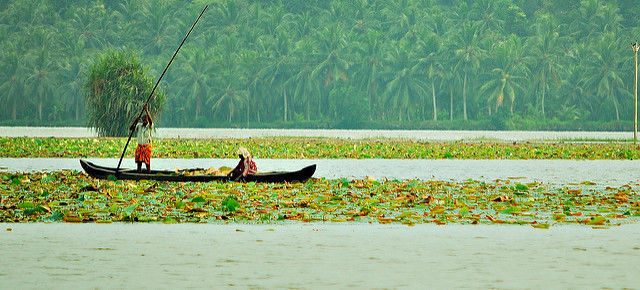 1) Vivanta by Taj – Trivandrum: 7750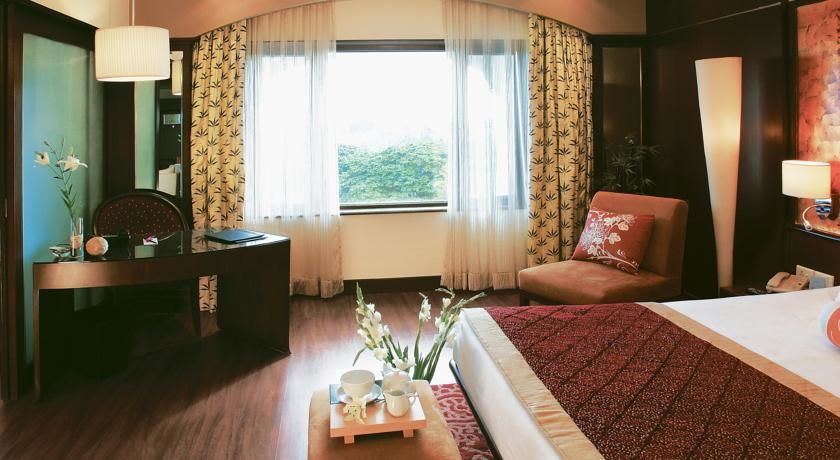 2) Private Bungalow - the perfect hideaway: Rs. 7500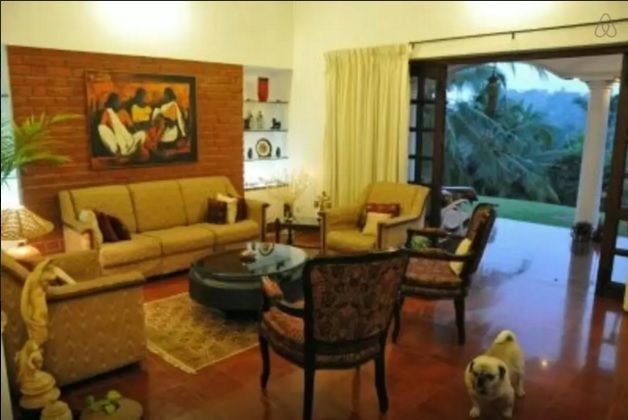 3) Hilton Garden Inn: Rs. 8,250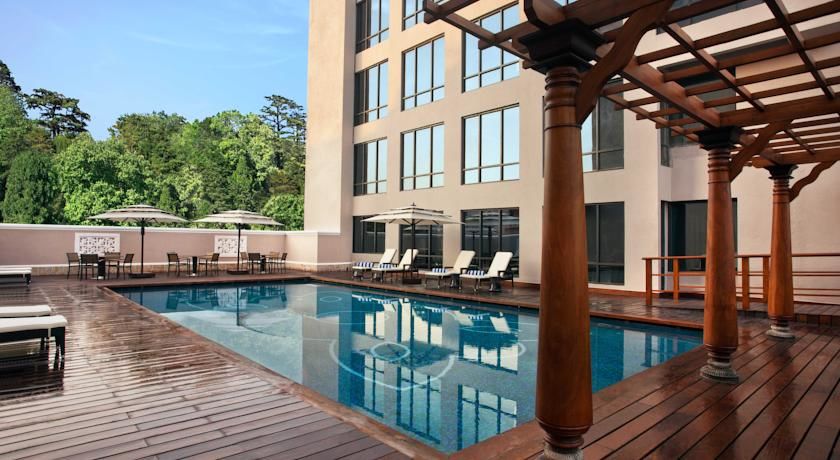 Best Rated Restaurants in Thiruvananthapuram
1) Villa Maya: Travellers can't stop raving about this place; from its food, to the ambiance, staff, setting and location. Situated in an 18th century Dutch mansion, this is more than just a dining experience. Seafood is what you should go for in Kerala Tourist Places.
2) Cherries & Berries: All your evening snack cravings and post-dinner indulgences will find a perfect treat here. Their shakes will shake you up after a long day.
3) Thakkaaram: Whether you are looking for authentic Kerala food or a break from it to others like Asian or Chinese, the restaurant guarantees both, added with a view.
Kerala Tourist Places: Alleppey (Day 2 & 3)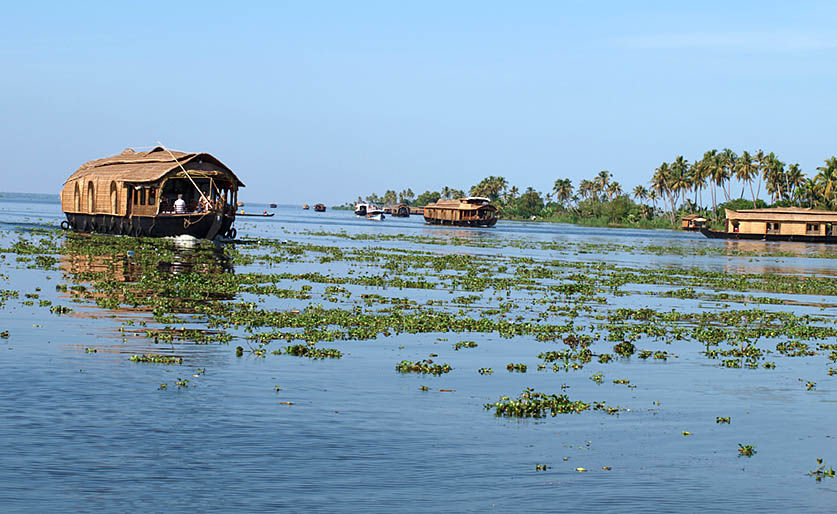 Allapuzha and Alleppey is probably where your calendar backwaters photo from Kerala was shot or the ones you've seen in the Kerala Tourism ads. It's the destination most travellers anticipate. The panoramic photos of wooden houseboats floating calmly on the blue waterways framed by swinging palm trees in the background is quite an accurate picture of Alleppey. If you have been dreaming about the surreal backwaters of Kerala, Alleppey is your fantasy land.

Things to do in Alleppey
1. Cruise on the Romantic Backwaters
You can book an overnight cruise on many luxury houseboats from Rainbow Cruises, Spice Routes or Royal Palace.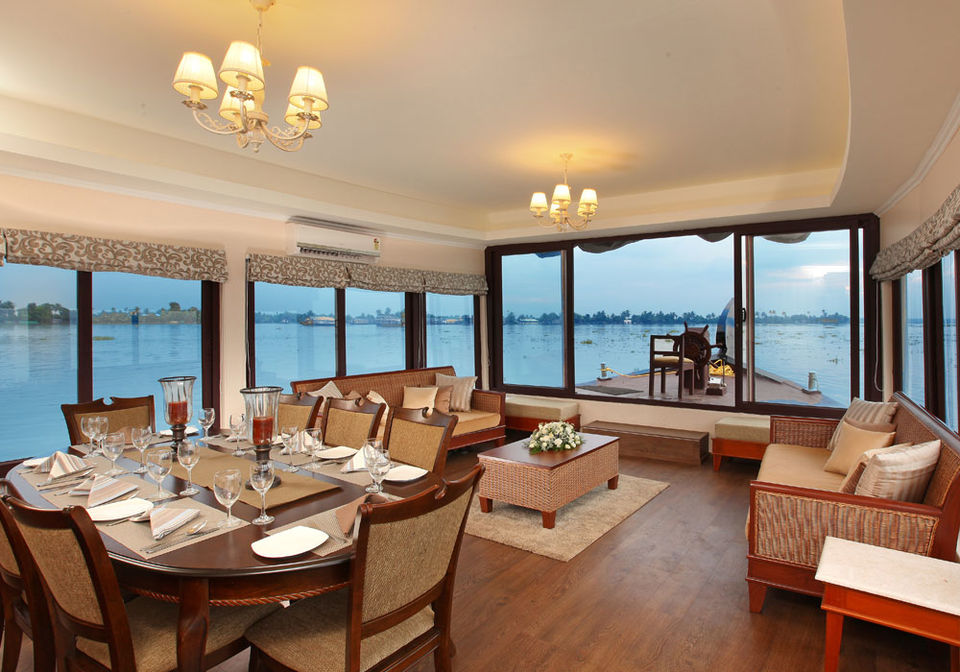 2. Go Kayaking
If you are the more adventurous type, go kayaking on the backwaters of Alleppey.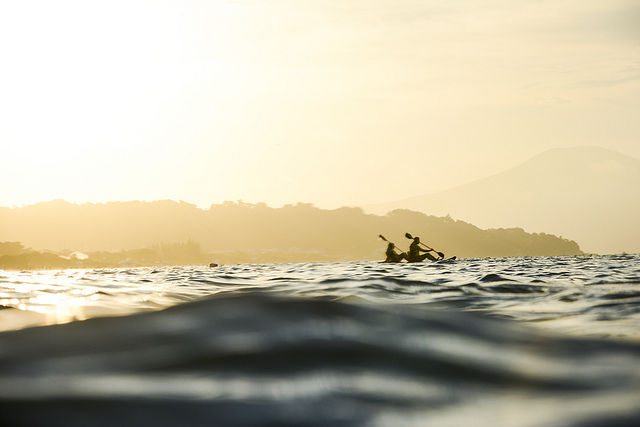 3. Go Down Under to the Edakkal Caves
The natural caves situated atop a hill is a great reason to trek the landscape and find at beautiful site at the end of it.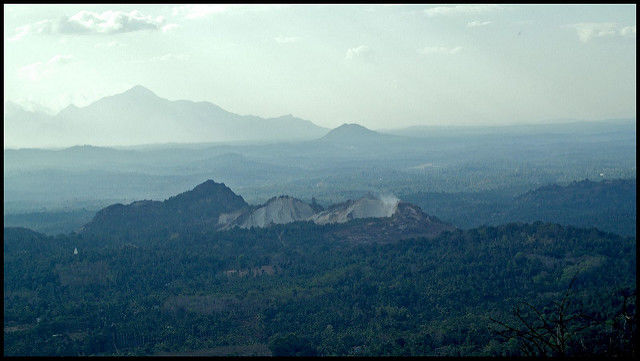 Picture credit: Raj
Best Rated Places to Stay in Alleppey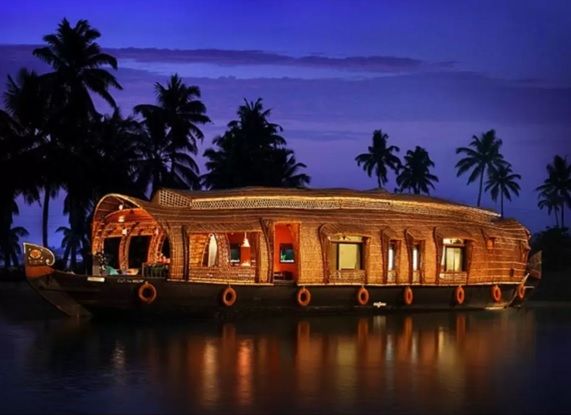 2) Lemon Tree Vembanad Lake Resort: Rs. 7000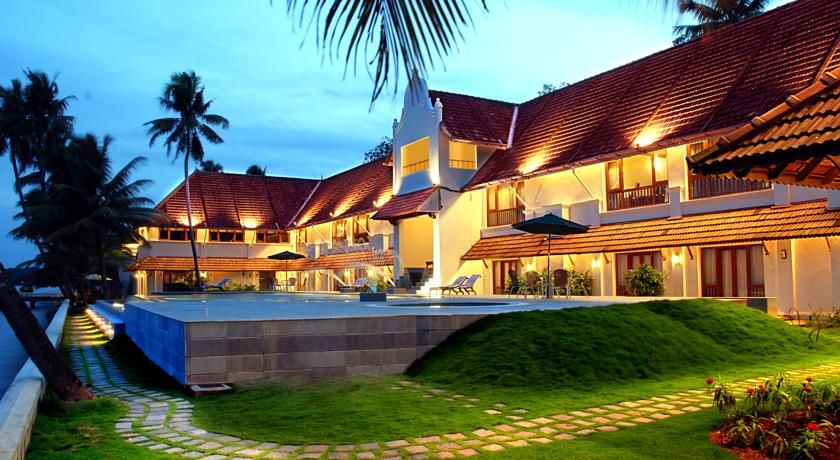 3) Hotel Vasundhara Sarovar Premier: Rs. 7000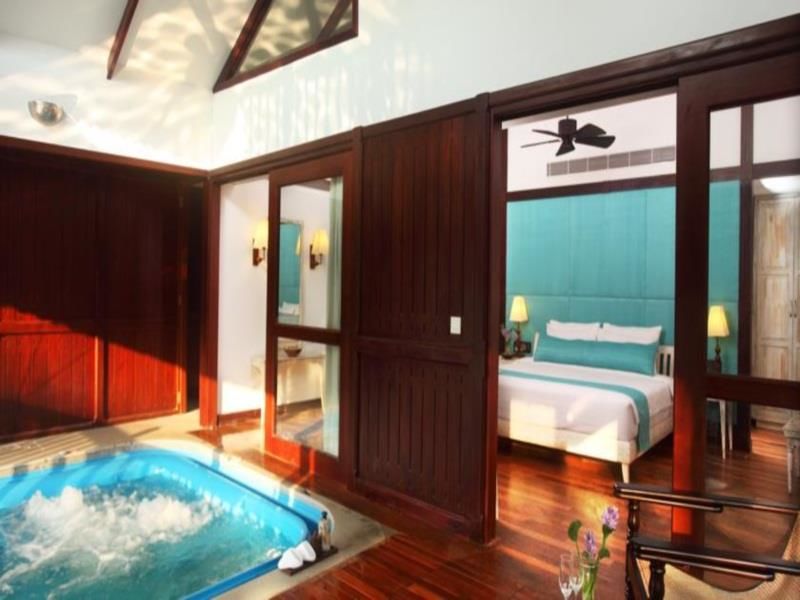 Best Rated Places to eat in Alleppey
1) Thaff: Local cuisine done best, Thaff will find a way to your heart through your stomach.
2) Chakara Restaurant: Situated inside Raheem Residency, Chakara is as equisite with its location as it is with the food. A roof-top dining area overlooking the beach; serving curries and kormas that are almost irresistible.
3) Dreamers Café and Restaurant: Another roof-top beauty serving cool drinks and hot beverages with snacks and brooding views of the beach.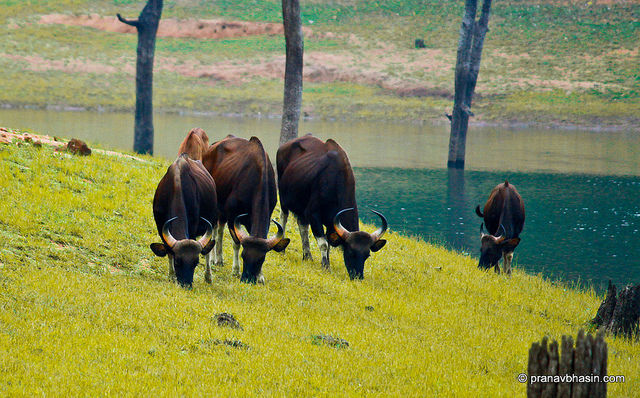 Thekkady is alluring for its wildlife and its plantations. Most famously known to house Elephants, this small, yet highly significant town is also home to large spice plantations. No sane traveller, looking to find the heart of Kerala will skip this place from his Kerala Tourist Places list. Thekkady brings to closer to the natural culture of Kerala, quite literally to its wild side.

Things to do in Thekkady
1) Visit the Evergreen Periyar National Park
Undebatably the highlight of your Kerala Tourist Places Itinerary, the best way to explore the sanctuary is to take the boat ride. You can also choose the exciting option of Bamboo rafting by Elephant Junction.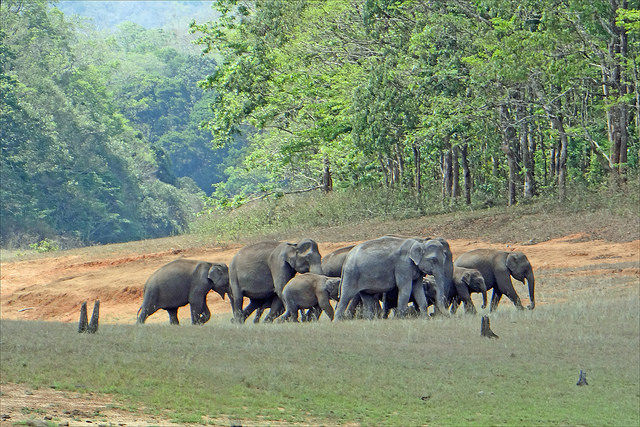 2) Take an Exotic Tour of the Spice Gardens
You can either take a quick look around the gardens or book an overnight stay at private spice garden resorts. Don't forget to buy some authentic spices to take back home!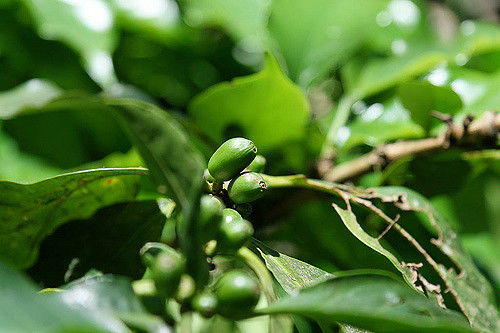 3) Take the Elephant Ride You Won't Forget
What could be more exciting than meeting the tusked-beast in your things to do in Kerala. Elephant rides can be arranged through Explore Periyar.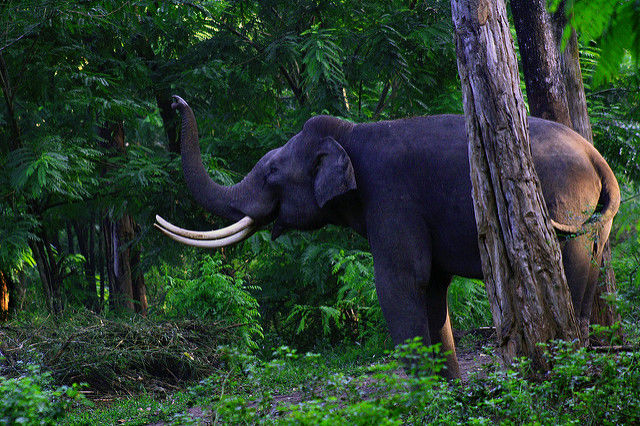 Best Rated Places to Stay in Thekkady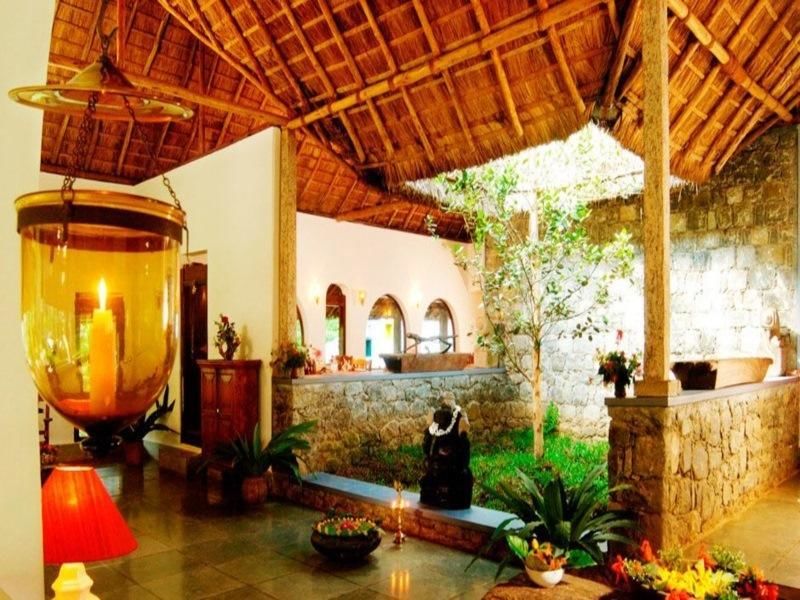 2) Aanavilasam Luxury Pool Villa: Rs. 8000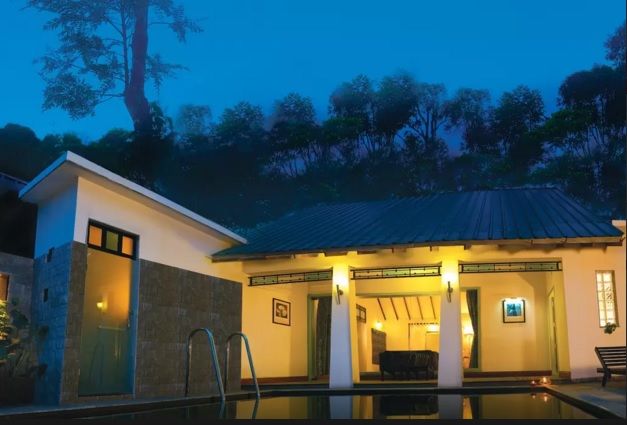 3) Elephant Court Resort: Rs. 9000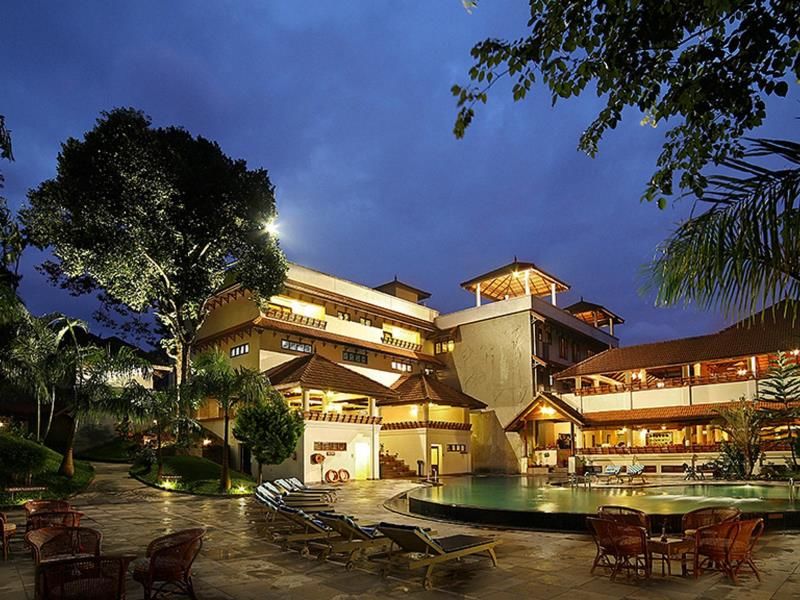 Best Rated Places to Eat in Thekkady
1) Chrissie's Hotel and Café: Best Italian in town with a simple, undisturbed setting.
2) Spice Garden Restaurant: Local cuisine made with local spices, not all dishes are a go so ask for the specials.
3) Kumily Coconut Garden: In a wild setting amidst the trees, experiment with the various flavours and tastes of the local ingredients.
Kerala Tourist Places: Munnar (Day 6 & 7)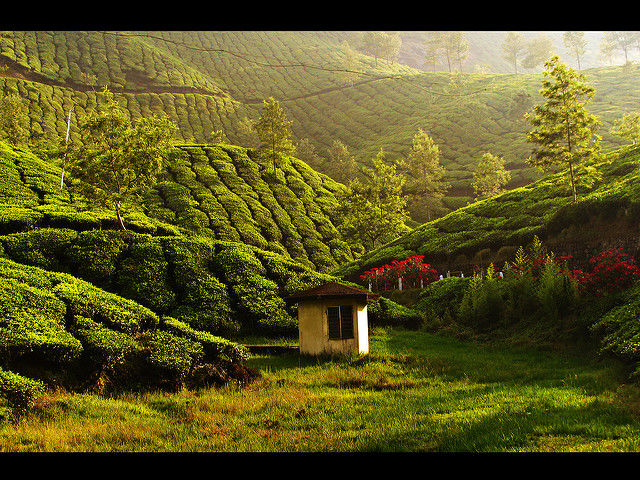 After much sun, sand and forests; Munnar is where the mountains greet you. A hill station almost no-one misses in their Kerala Itinerary, Munnar's spiralling roads, stepped tea gardens and a dense, foggy view will make you never want to go back to the plains.
Things to do in Munnar
1) Stroll Around the Sprawling Tea Gardens
A trek around its sprawling tea gardens will be a good start and seem somewhat inevitable.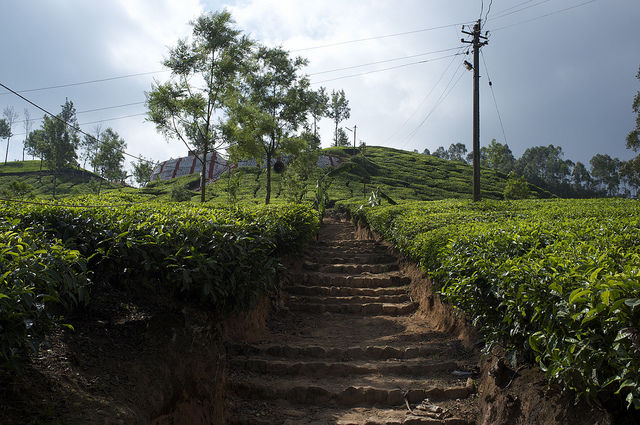 2) Get a Taste of History at the TATA Tea Museum
Witness the history of not only the coming of tea to Munnar but also some old colonial furniture and a pre-historic urn.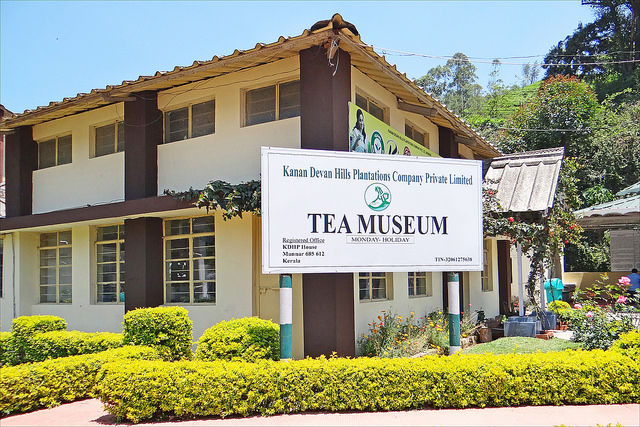 3) Catch Some Trout Fish
Amidst the hills are the lakes filled with trout, introduced by the British and perpetuated by the local industry and tourists. Among the more offbeat of Kerala Tourist Places.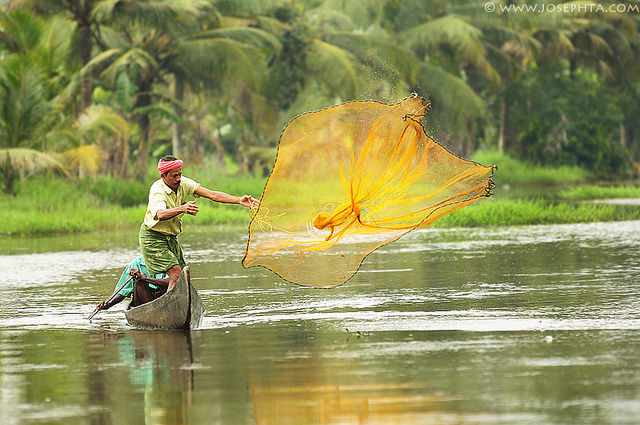 4) Meet some Wild Friends at Eravikulam National Park
The Nilgiri Thar is the stranger everyone looks forward to meet here amongst many other species of fauna.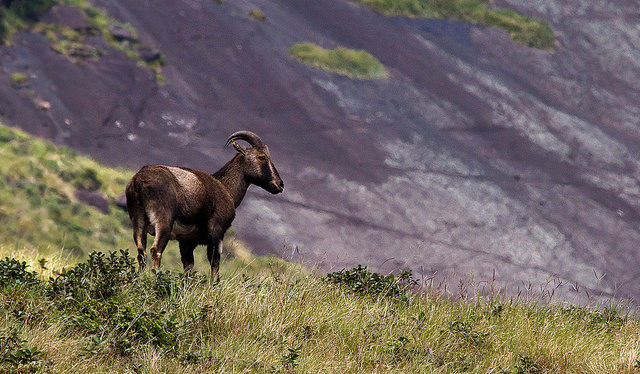 Picture credit: Praveen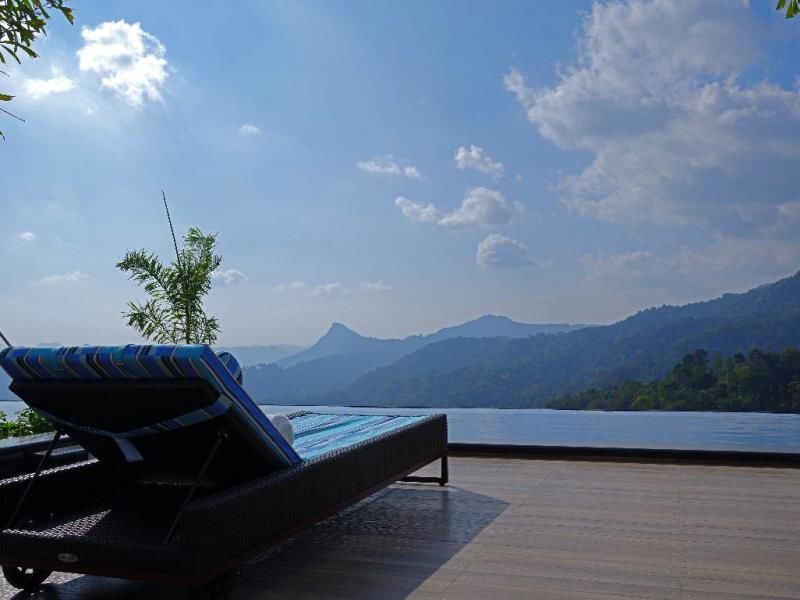 2) Neelakrunji Elegant Rooms: Rs. 6500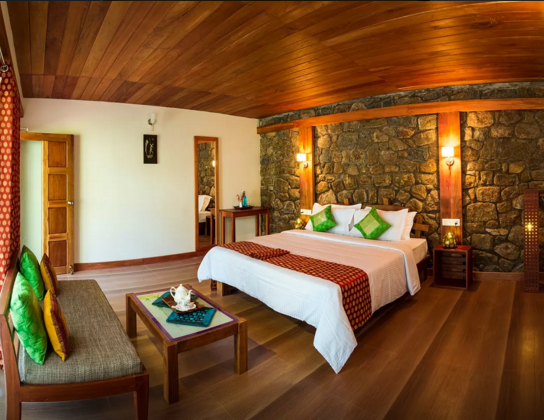 3) The Fog Munnar: Rs. 8000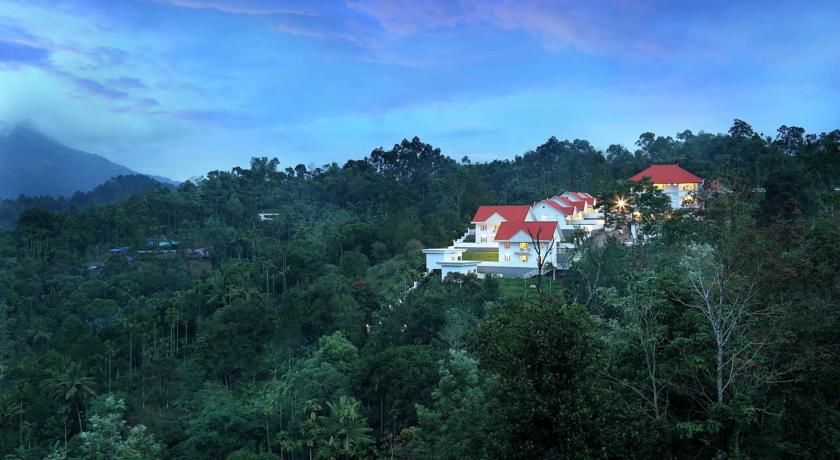 Best Rated Places to Eat in Munnar
1) Eastend Munnar Dining: Some fine combination of Indian and Chinese dishes, served by a friendly staff.
2) Rapsy Restaurant: If you having biryani cravings, Rapsy will leave you more than delighted. It is recommended for its other offerings too.
3) Copper Castle: Experience fine dining with local flavours and specialties that will leave your taste buds tingling. The dazzling view of tea gardens only adds to the splendour.
Kerala Tourist Places: Kochi (Day 8 & 9)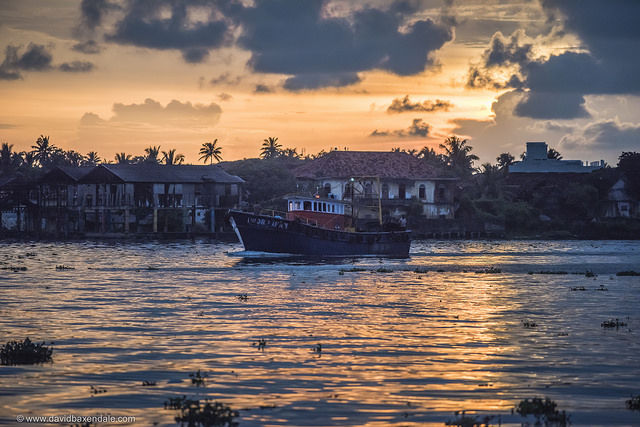 The art hub of Kerala and by an extension the rest of the south, Kochi is where culture epitomizes into vibrant colours and spreads itself across the canvas. This port town reminds you of a fishing village from any Indian novel and holds the intimacy of a rural setting juxtaposed against the vibrancy of its urban centers. It hosts the Biennale annually to display works of new and known artists. You can get it all in Kochi.
Things to do in Kochi
1) Take Home a Masterpiece
Contemporary art galleries are a common sight in Kochi and taking home a masterpiece should be on your list. Vancasso Art Gallery, Kashi Art Gallery and Vernissage Art Gallery are great places to start looking.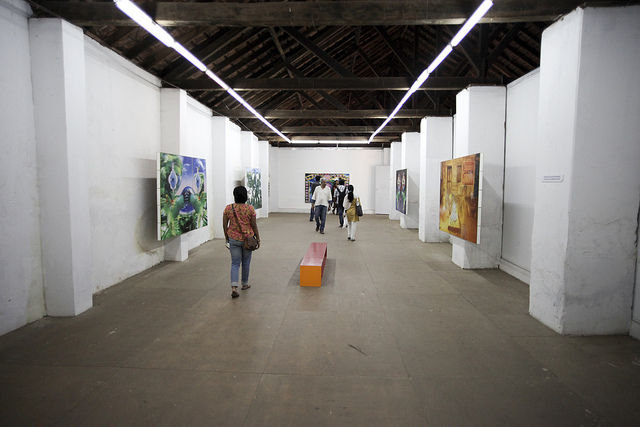 2) Bag Some Local Clothes and Crafts
Bazaar road, Lulu Mall, MG road and Jewel Junction are a few for a start.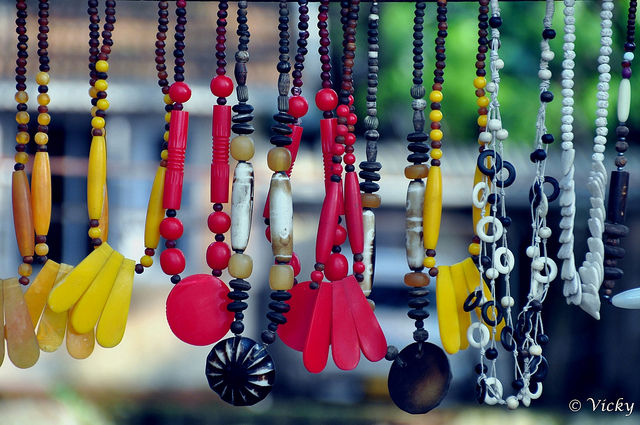 3) Watch a Kathakali Performance
The local Kerala dance form is contestably done best in Kochi and a show cannot be missed without regret. Head either to the Kerala Kathakali Center or the Cochin Cultural Center for performances.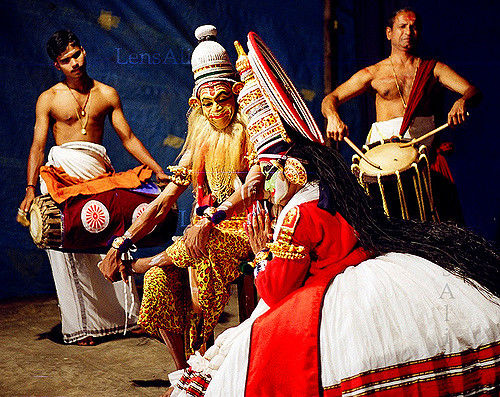 4) Cast a Net
The Chinese fishing nets are a common referral image for Kochi and a much loved one too. Head to the Vasco Da Gama Square early in the morning to see the fisherman cast their nets. A polite request and a tip could persuade one of them to let you cast a net too.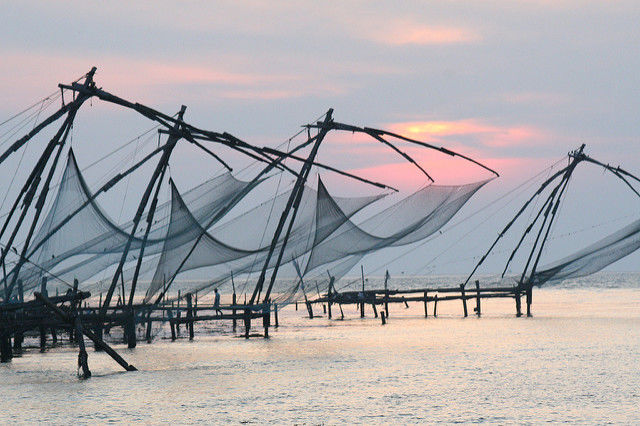 1) Ramada Cochin Resort: Rs. 7000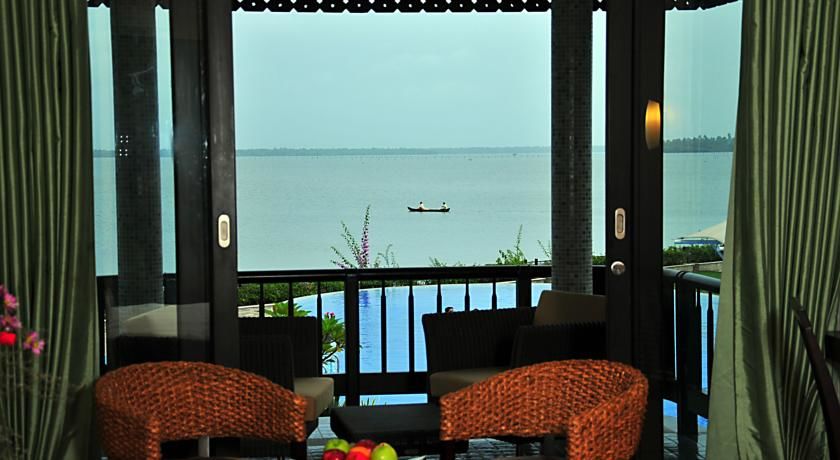 2) Floating House: Rs. 8500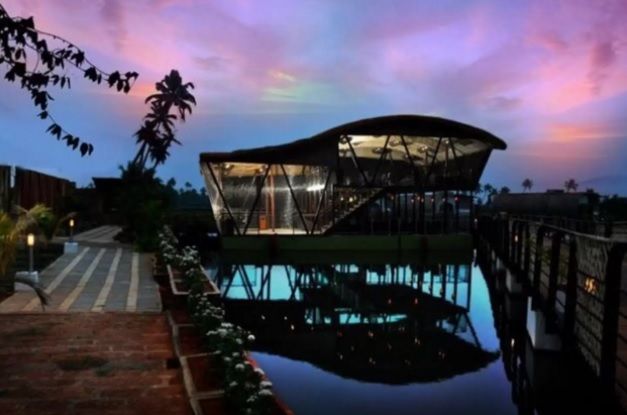 3) Brunton Boatyard Hotel: Rs.7000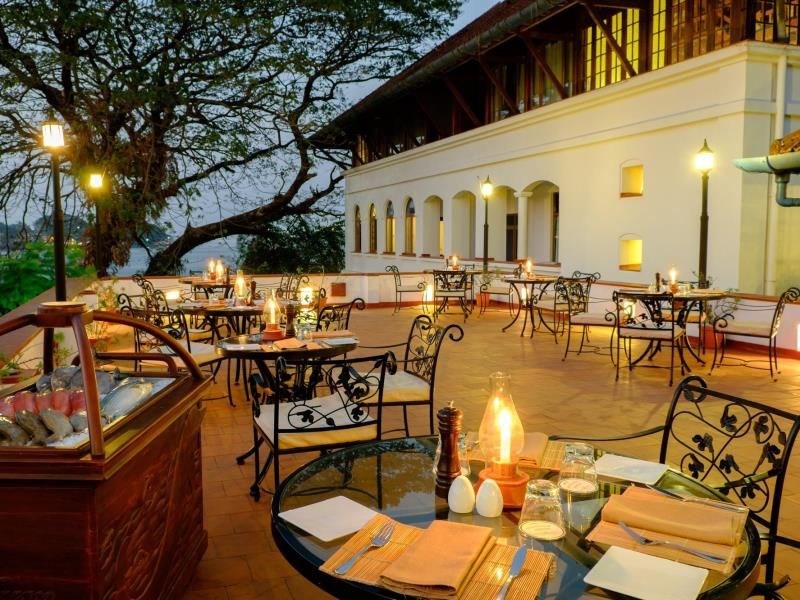 Best Rated Places to Eat in Kochi
1) Bubble Cafe: Located inside The Gateway Hotel, the restaurant serves fine food with a great view of the harbour. Its lavish setting makes it a perfect dinner date spot.
2) East Indies: A mix of cuisines gives you enough choices to work with. Try the range of curries and ask for recommendations on local delicacies.
3) Arca Nova Restaurant: Dine on the docks with a view of the harbour and some tempting Indian delicacies to go with it.
Kerala Tourist Places: Thrissur (Day 10 & 11)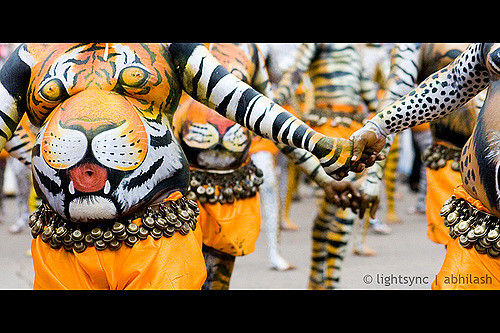 Thrissur is unofficially accepted as the cultural capital of Kerala. Host to a number of festivals, in Thrissur there's always something to celebrate. Also caller Trichur, here is where the local culture comes alive on your Kerala Itinerary. The annual Elephant Festival, Pooram is what actually puts this little district on the country map. A mix of extravagant temples and churches lace the streets of this town and there's never a thing to be missed here.
Things to do in Thrissur
1) Heritage walk at the Archaeology Museum
What better way to get accustomed to the cultural capital than a look at its past heritage enclosed in a 200-year old palace.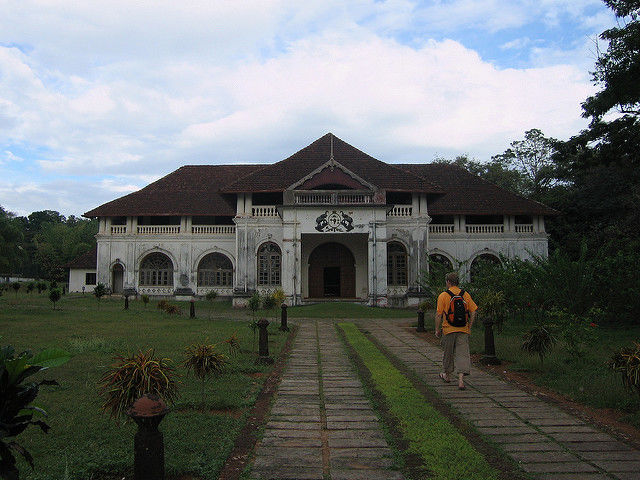 2) Trek to the Athirappilly Waterfalls
One of the best natural wonders of Thrissur, the falls is quite a pleasant walk.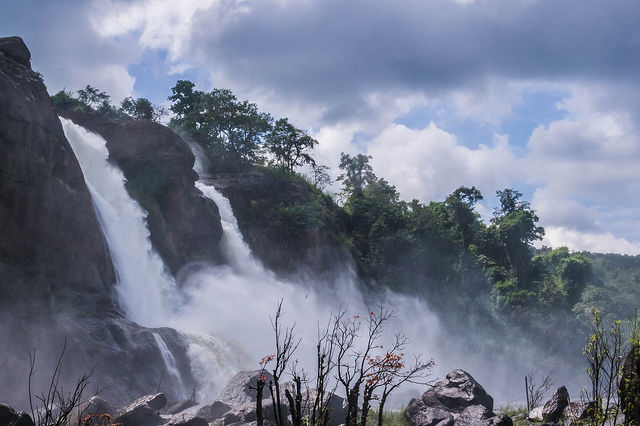 3) Find Art and Peace at Vadakunnathan Temple
The 1000-year old temple is not only a dominant place of worship here, but also an attraction for its architecture and art murals.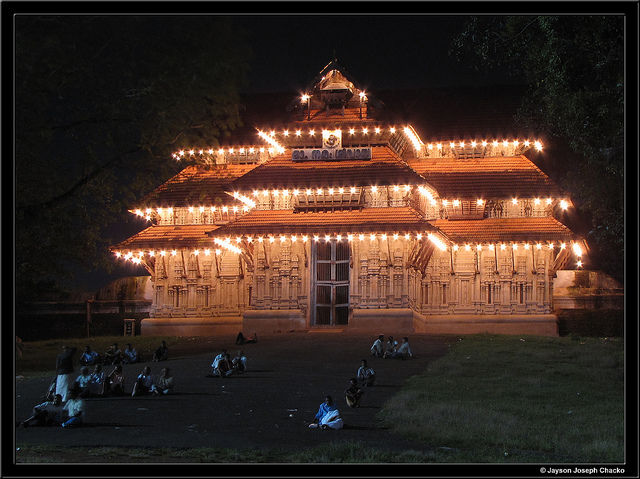 Picture credit: Jayson
1) Joys Palace Hotel: Rs. 5000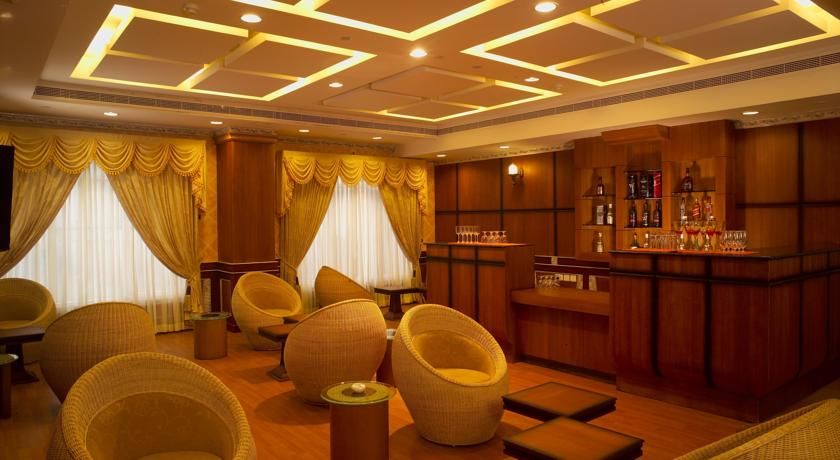 2) Clayfingers - Art Cottages: Rs. 3500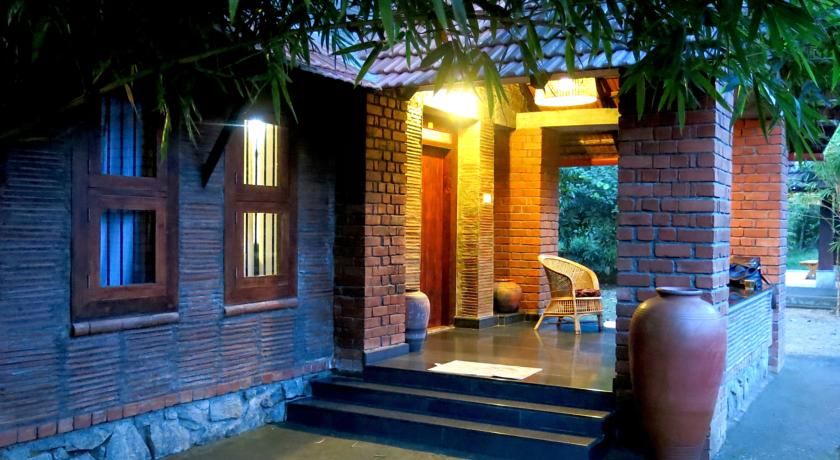 3) River Retreat: Rs.7500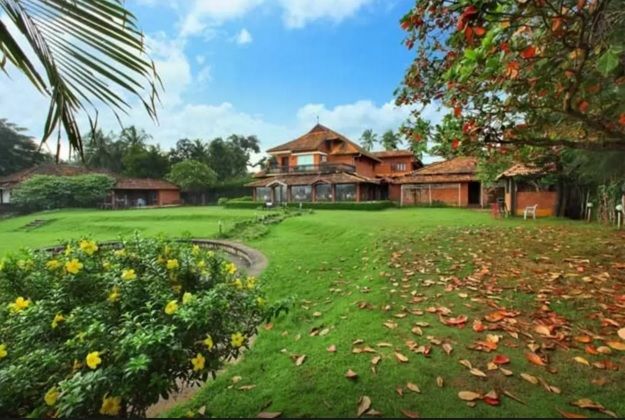 Best Rated Places to Eat in Thrissur
1) Lulu: Chinese and Asian served in a homely setting; one of the best places to hangout and eat.
2) Hotel Bharat: Hop in for some light dosas and uttapams for a filling south Indian meal, in any case you will leave overjoyed.
3) Indian Coffee House: Thrissur is not great on eating options, but a trip to the south is incomplete without visiting the ICH and sipping its magnificent and one-of-a-kind filter coffee.
All the prices are approximate and as updated on 7 February 2016.