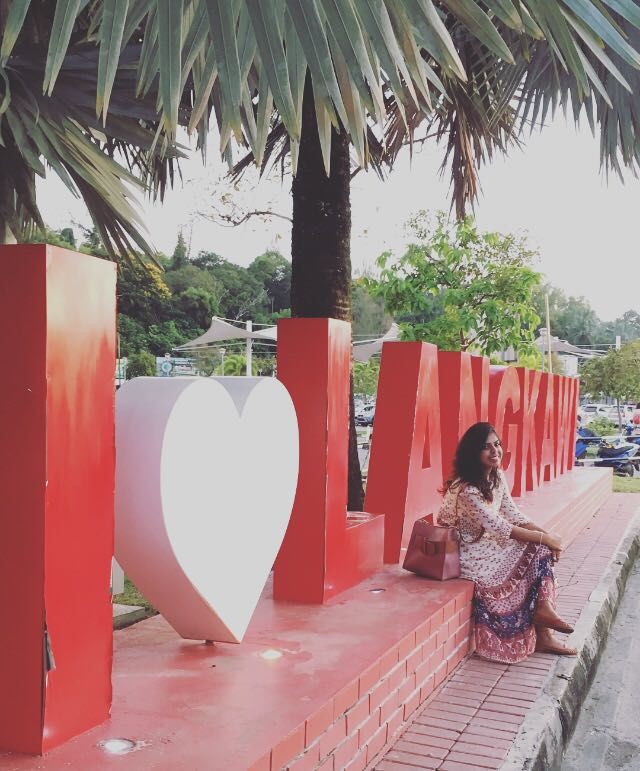 Dominating an archipelago of more than one hundred islands and islets, Langkawi is synonymous with sandy shores and beautiful valleys. Spas, seafood restaurants and beach bars are abundant, though the city needs a lot of improvement, the simplicity takes over all. Langkawi is called as "jewel of Kedah" and its rugged beauty is evident in waterfalls, hot springs and forest parks.
Our Journey to Langkawi - My friend and I had a 10 day vacation planned to Singapore, Langkawi and Kuala lampur (Malaysia) in the month of October/November 2017. All though we spent a lot time in Singapore, we could not wait to explore this beautiful island.
We boarded flight from Changi airport (Singapore)to Langkawi. The journey was quiet satisfying as it was just 2.5 hours of travel and not so tedious. We arrived at Langkawi international airport by 11 a.m. in morning. The airport is not so commercialized and the immigration went smooth.
Taxi's are easily available at the exit of airport, and the drivers are really genuine and bring you such a great hospitality.
Day 1:
We arrived at this resort called "Langgura Baron Resort" this resort is just 2 min away from the beach, and 5 mins walk to underwater world. The resort offers wifi, spa and also tour arrangements. We took a rest till evening and stepped out to take a stroll at the street, the street has a lot of shopping places, most of the shops sells souvenirs in the form of fashion accessories, beads, handicrafts and merchandise etc. The best thing about Langkawi is renting a bike, you can hire different kind of scooters or bike at a reasonable price. this is the best way to commute if you plan on Island hopping.
Just to know, always have your helmet on as the policeman may follow you and stop your vehicle to give you a warning if you miss having it on your head .
Restaurants at Pentai Cenag:
The street at Pentai cenag has restaurants in abundance, few of the malay tasty cuisine to name are Nasi lemak, Nasi kandar etc.
for more information on the best restaurants visit the below website:
https://www.tripadvisor.in/Restaurants-g1096282-Pantai_Cenang_Langkawi_Langkawi_District_Kedah.html
Since we had our own bikes and did not need another form of transportation to commute, we rode through to see the sunset near Eagle square. the distance from Pentai to Eagle square is about 34 min (22.4km). The best thing about the journey is you get to ride through the forest amidst all the beautiful tall trees and the experience is total bliss.
we arrived exactly by sunset at Eagle square and witness the blend of ocean and the beautiful man-made sculptor glowing in golden color. one can never forget to get a picture clicked towards the "I love langkawi" letter blocks.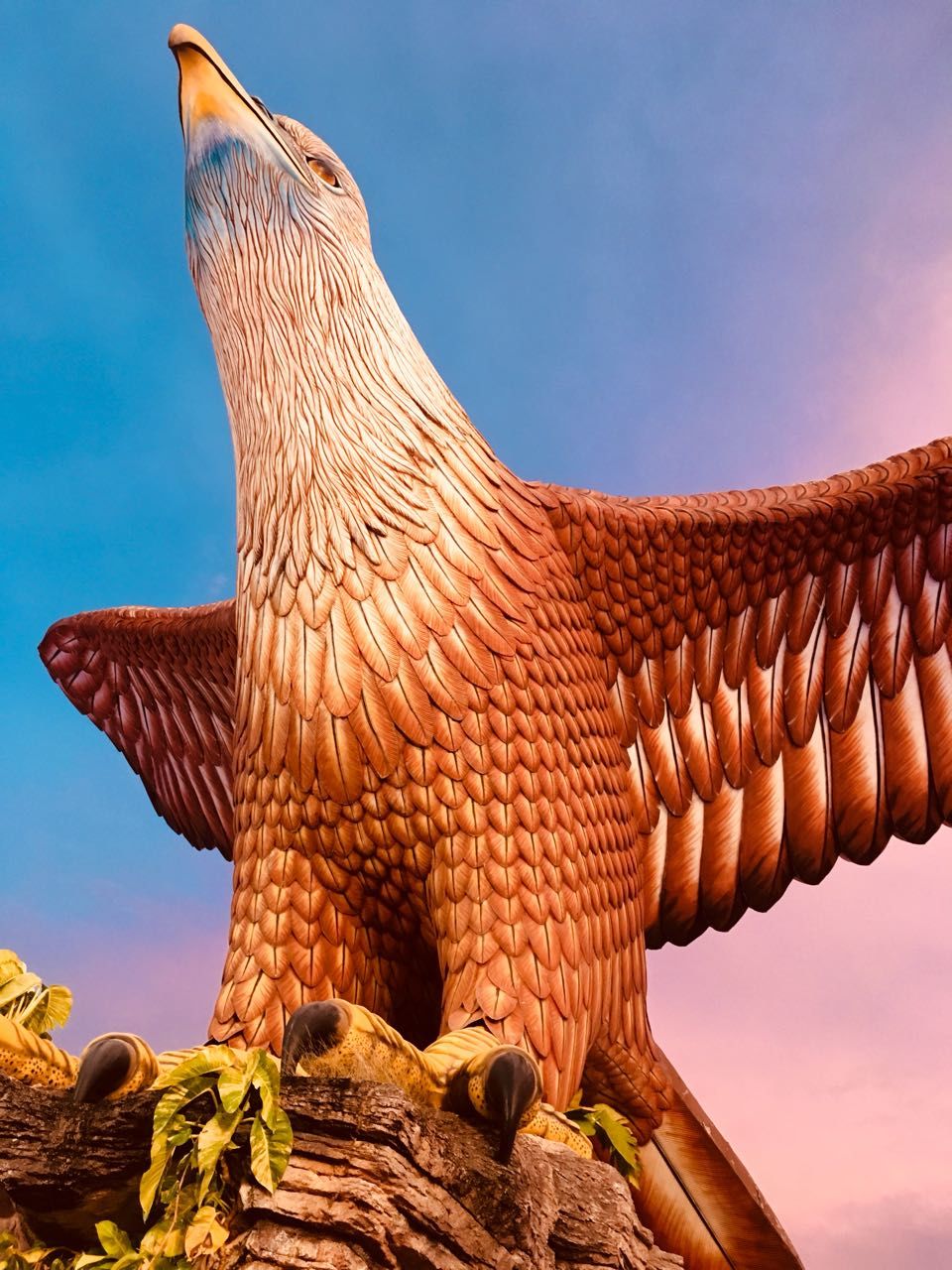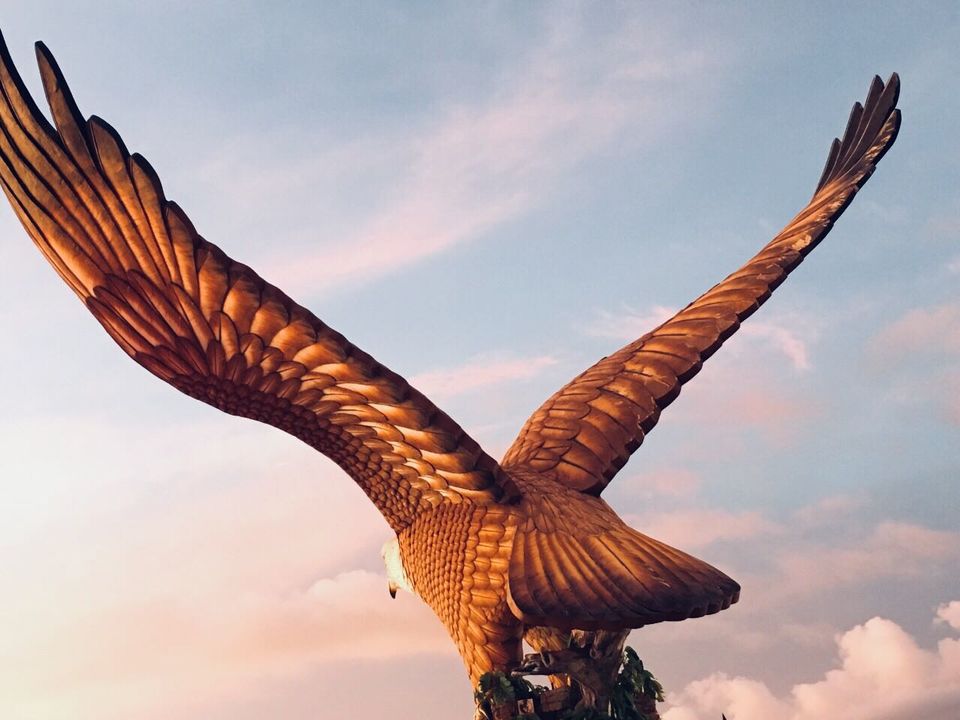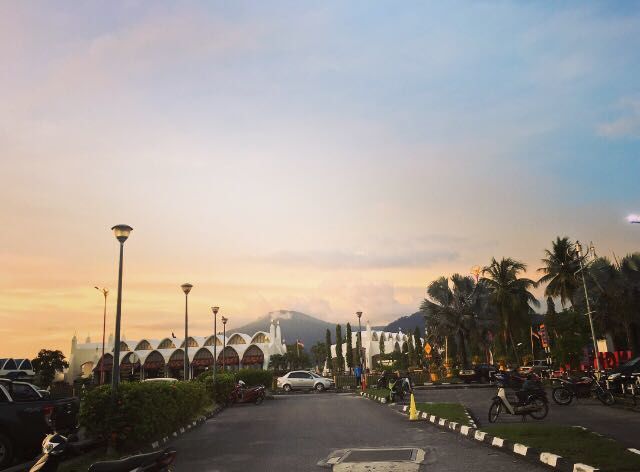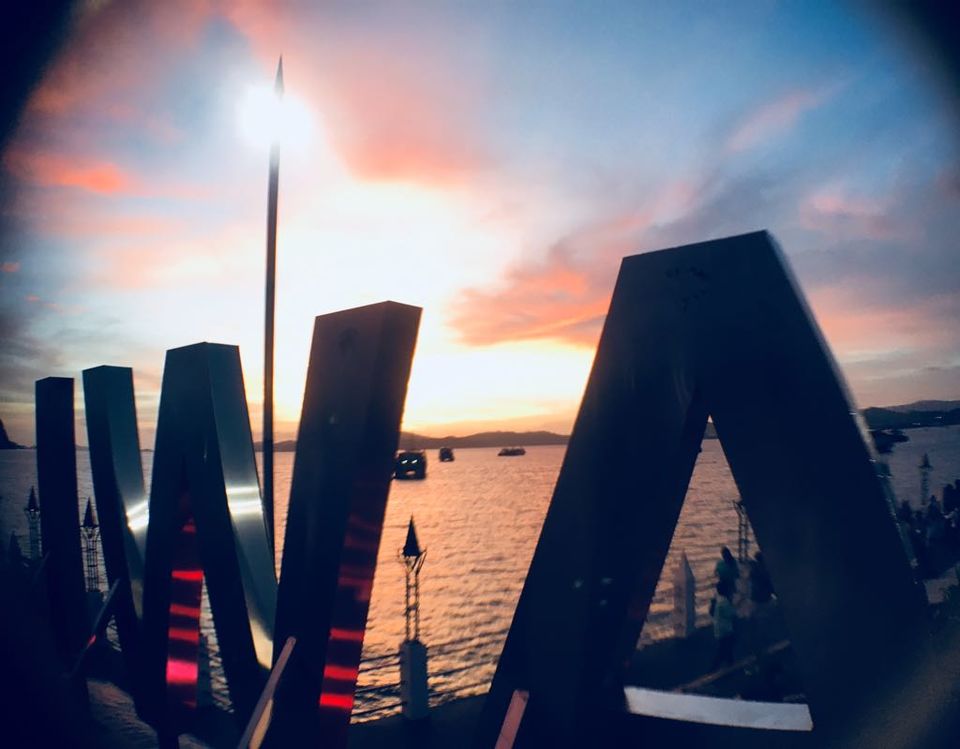 Day 2
We woke up in the morning and relished a heavy breakfast to explore more of the city. we rode our bikes to experience the cable car. The journey from Pentai cenang to cable car( Skydrive) is around 27 min which is around 17 k.m. during our journey we stopped over to relax and drink tender coconut.
Near Kedawang we witnessed beautiful view of the sea, the clouds were so close to the earth and we could not stop being mesmerized and aww'ing of this amazing place.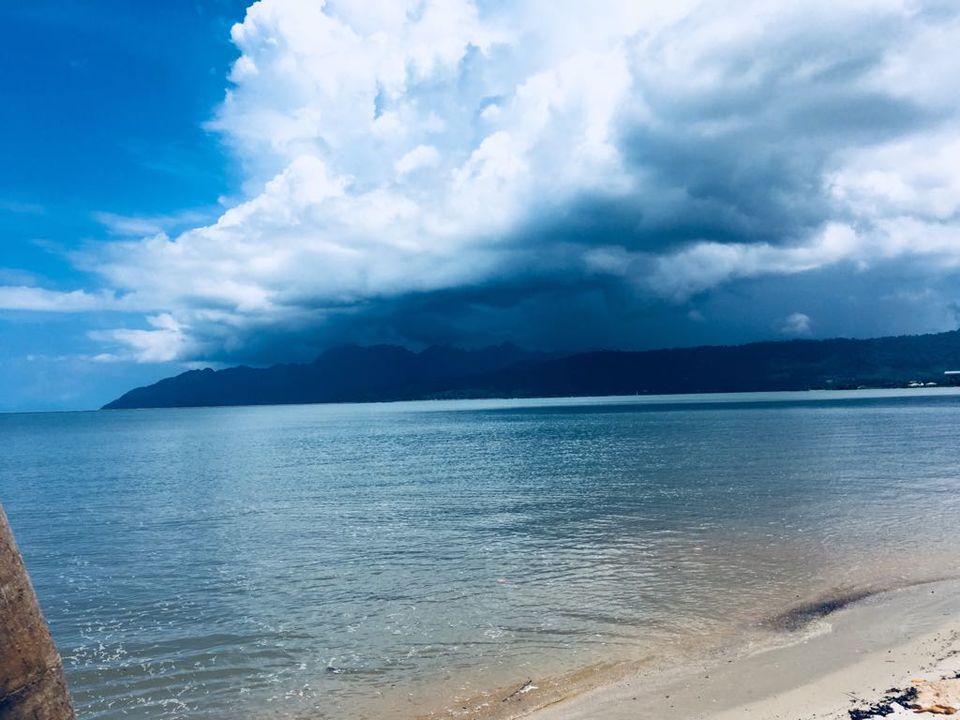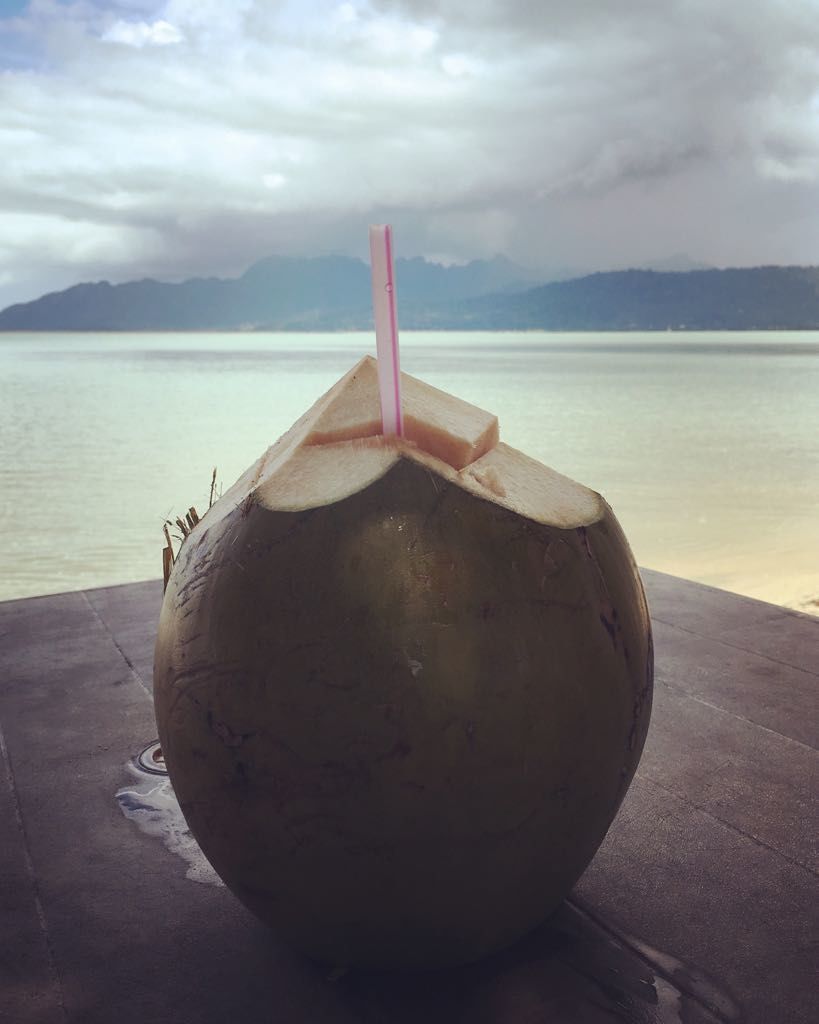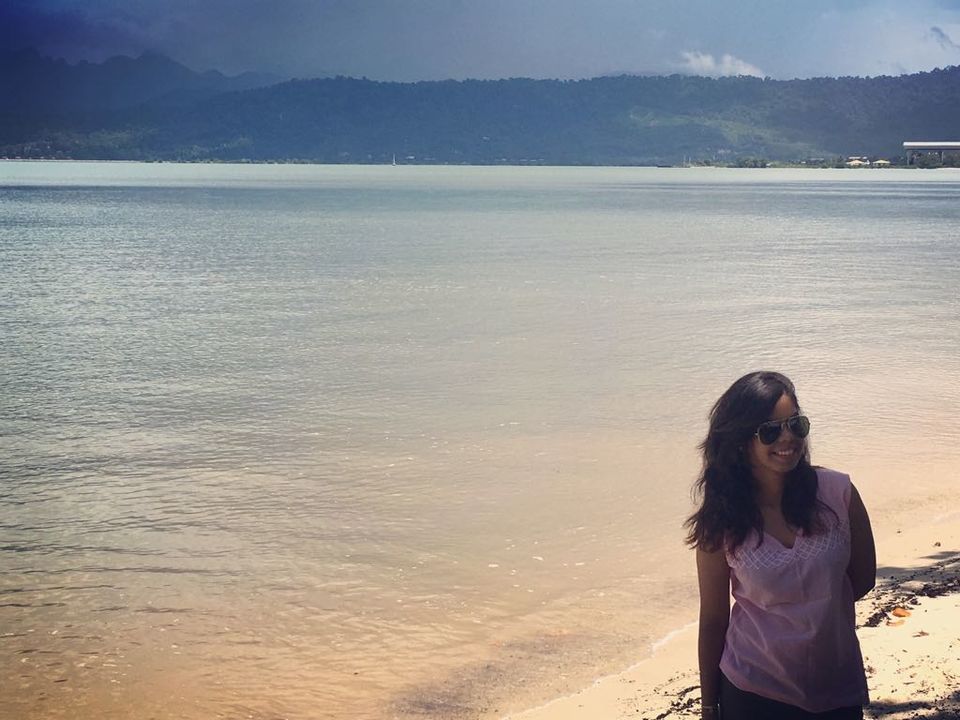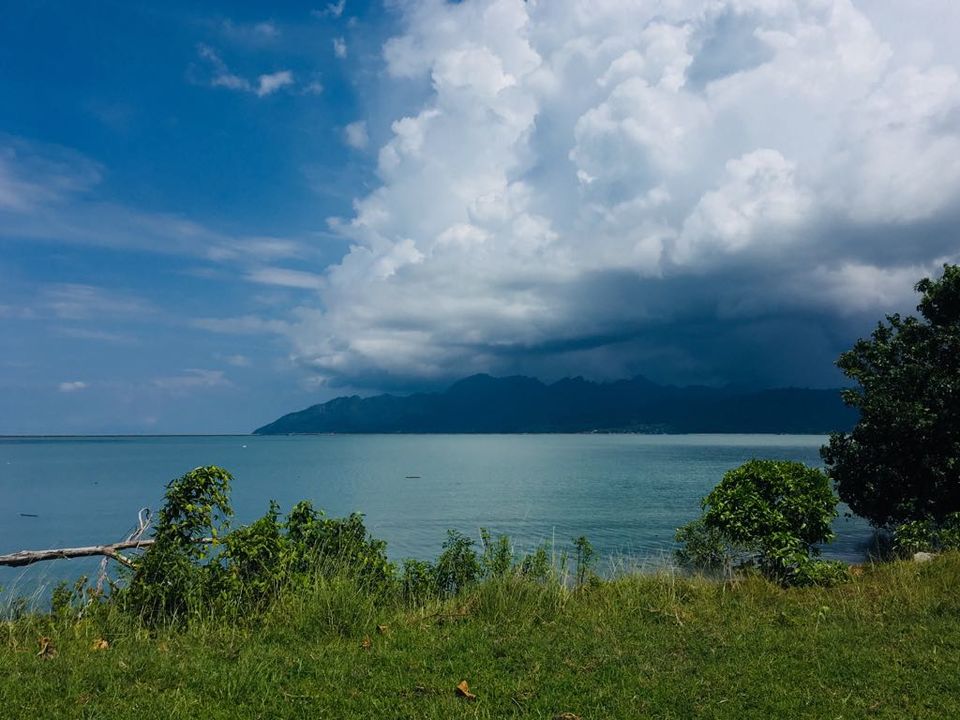 We arrived by afternoon after many relaxing stops on our way. we reached Jalan Telaga to take a ride on the sky cab. the skycab is at the oldest part of South East Asia and emerges from the ancient sea, this is more than enough to give you a goose bumps while taking a ride. the cable car takes you to three stations.
Base station, Middle station and top station. the journey from the Base Station to Middle Station will cover 1,700 meters in distance and upon reaching the Middle Station at an elevation of 650m above sea level, Visitors will enjoy panoramic view of the main island as well as the many surrounding islands. Visitors also be able to observe at a close range the unique flora on the ridges and the forested valley between the Middle Station and the Top Station.
if you were on a cable car and ride through the top station, you can visit the sky bridge. this beautiful bridge constructed in 2007 is worth ever penny that your eye needs, it hangs at 100m above the ground. Although when we arrived there the cable car that takes you directly to sky bridge was under maintenance and we had to walk through the steps, the walk is a little tedious and slippery when you climb back to the station. but the experience was worth it.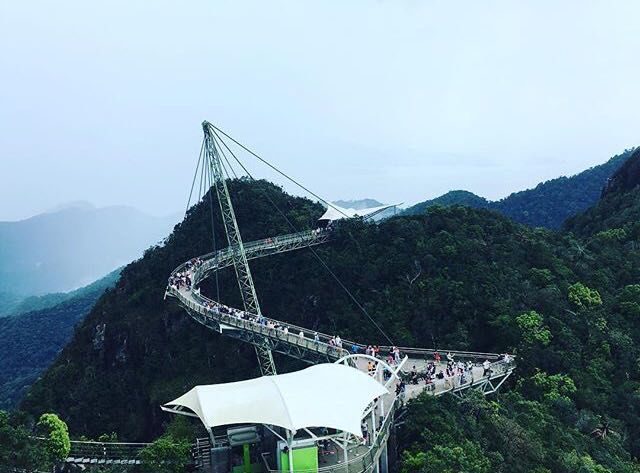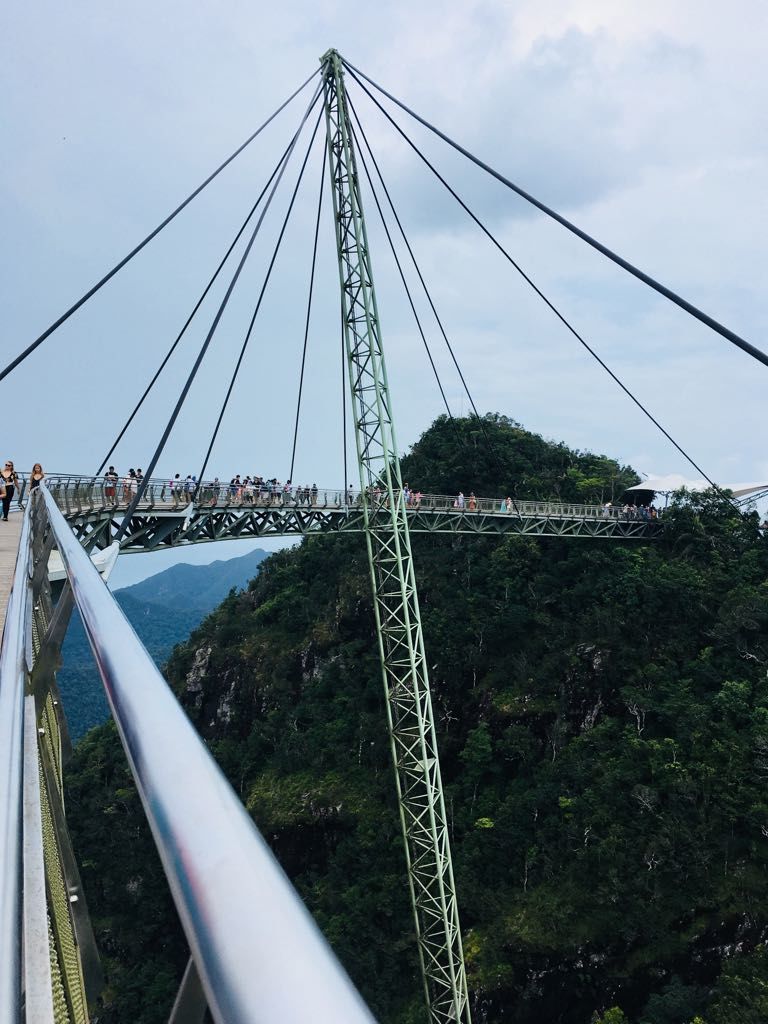 After our breath taking experience at Cable car, we reached back to the base station to witness the other things that the place has to offer.
Sky Rex- The 3d projected film on Dinosaurs gives you the thrill in the tram .
Sky Dome-Sky Dome offeres 360 degrees of 3D image projections which easily coveres your field of view.
This was one my favorite, it features more than one hundred 3D interactive paintings painted by many international artists, this is the must on your to do list.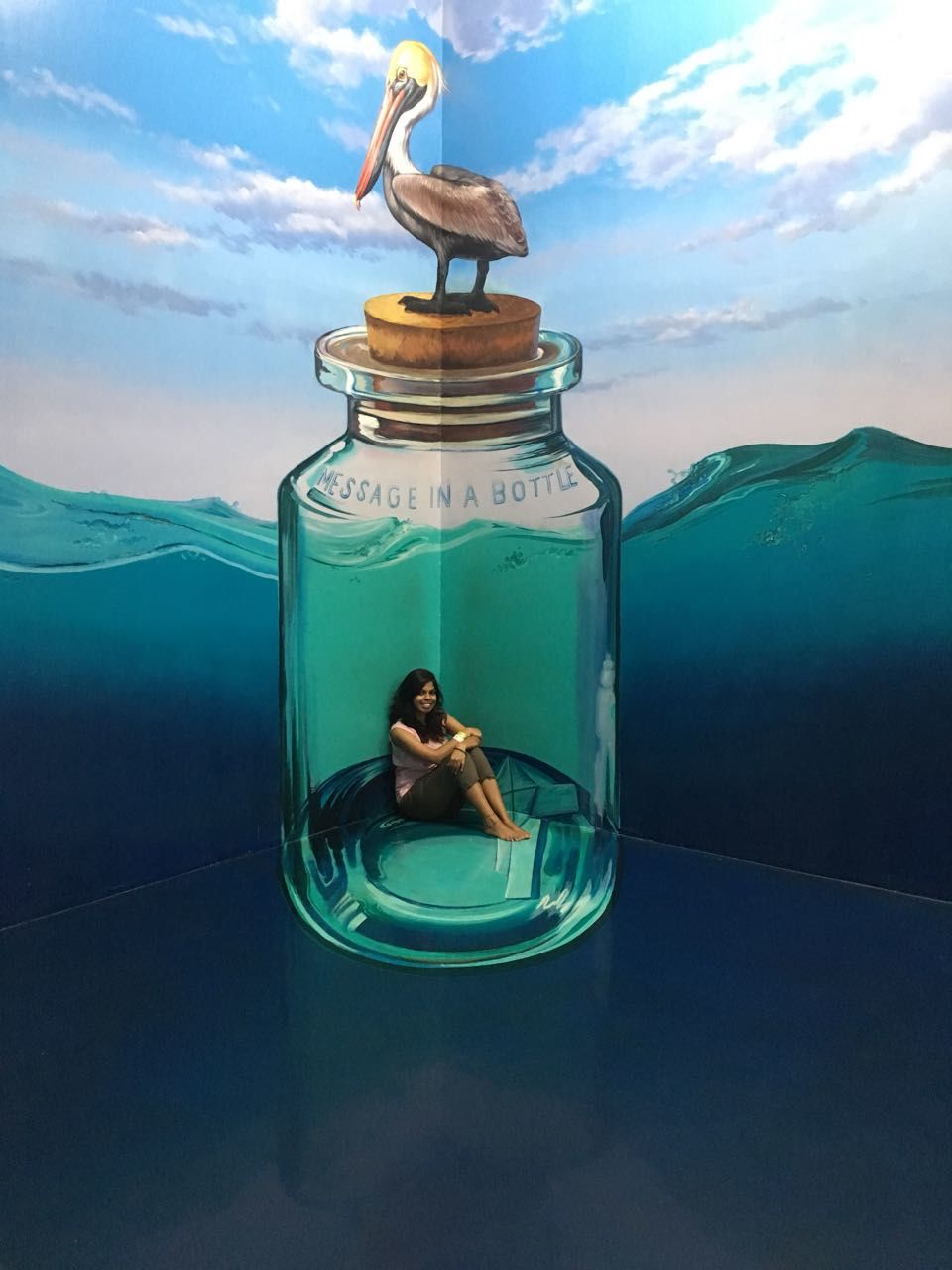 Day 3
The disappointing that on our trip was that we could not do scuba diving due to unavoidable reason, so we strolled through the beaches once again before we leave this magical place.
This beach is a popular site for snorkeling and scuba-diving enthusiasts keen on exploring Langkawi's colorful marine life. One of its main draws is its Coral Garden, a secluded section that's home to a well-protected coral system and various sea creatures. we relaxed and watched the beautiful sunset and by night had our very own little bonfire towards the beach near our hotel.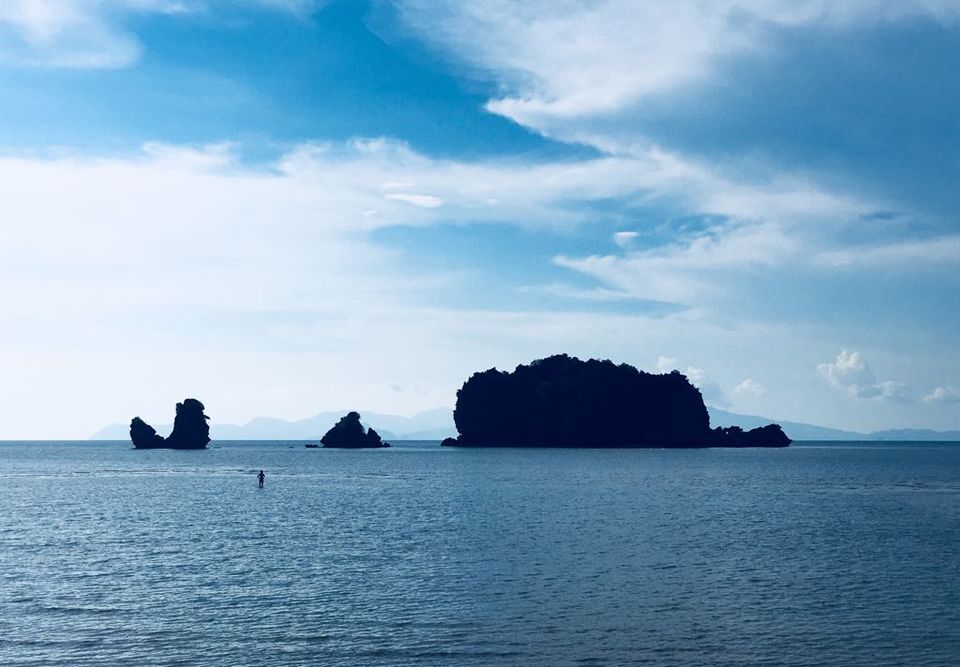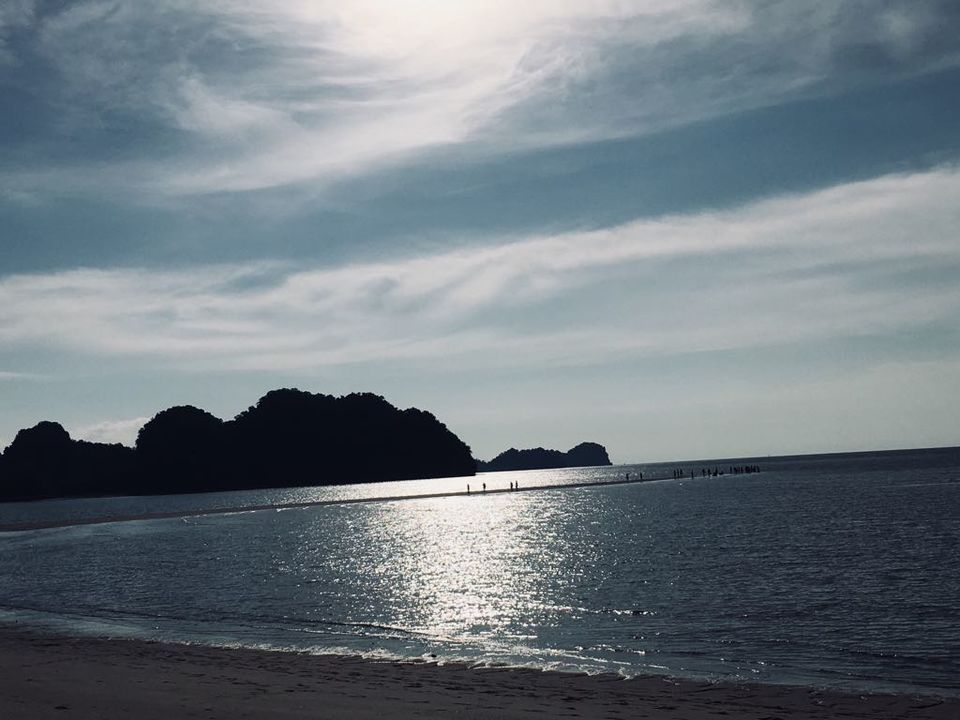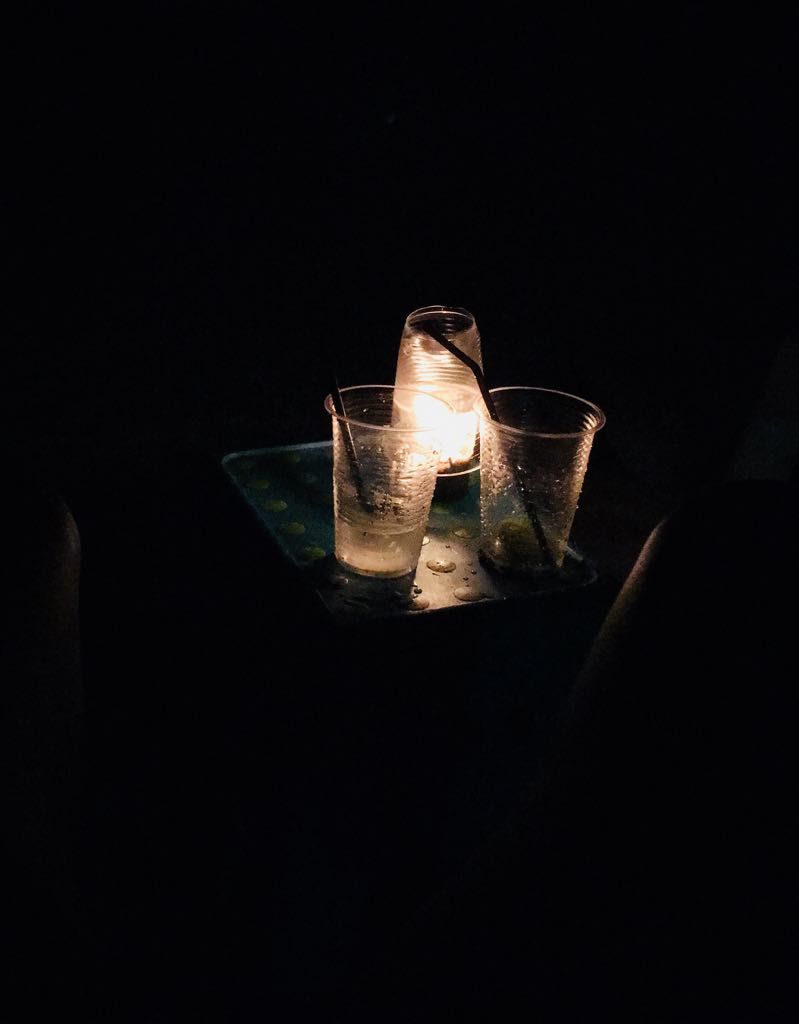 Day 4- The day finally arrived to leave this amazing place by sobbing, 3 days was definitely not enough to experience the whole of this enchanted destination. i cannot come back to and explore many more of it. We arrived at the Langkawi international airport to board our flight by Dawn by remembering and cherishing our best days in here. The one thing i will miss the more from here is FOOOOOOOOOOOD :)
Here are the pics of the food i will miss the most: