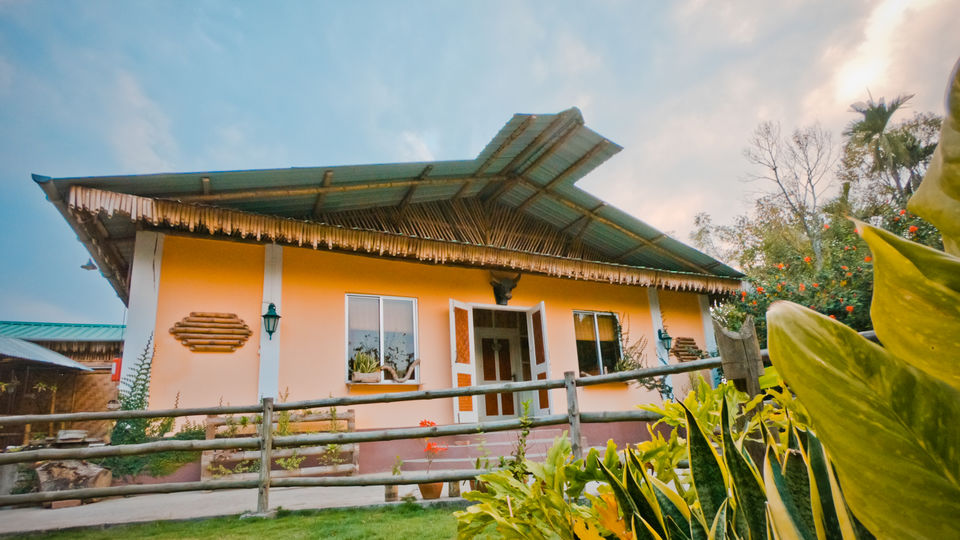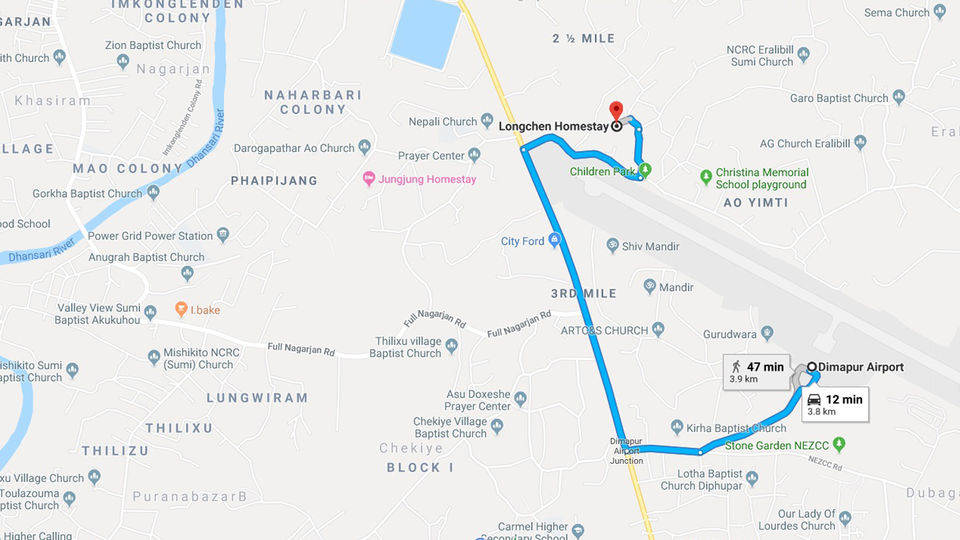 We arrived at Dimapur after a 7 hour journey from Mumbai (including a layover of 2 hours at Kolkata Airport) in a sunny March afternoon. This was our first visit to NorthEastern part of India and we had no idea about what it looked like. The local autorickshaw walas started approaching us and asked for a hefty Rs. 300 for a mere 4km ride to our homestay. Being from a tier I city, my first instinct was to turn towards my cellphone to check if Ola/Uber had any service in this region. As expected, there was none. We 4 took two autorickshaws and started our short ride to the homestay. On our way, we learned that there are only 2 flights to Dimapur, Nagaland on any given day- Indigo and AirIndia (this could be one of the reasons why rickshaw walas charge such hefty sum of money for short rides). Unfortunately the main highway of the city was in extremely poor condition. The bumpy ride through an empty road took us half an hour to reach our destination.
Longchen Homestay is located in Aoyimti village (named after the Ao tribes). Our hostess Annie welcomed us and showed us our rooms. Few days before making this trip she mailed us asking if we wanted to have lunch at the homestay. At that time we refused thinking we would find a local restaurant. But from the journey of airport to the village we realized all the local restaurants are very far and we were not sure about what kind of food we may get that late in the afternoon. So we requested Annie to help us by contacting some local restaurants. But after sometime, the caretaker informed us they are making some simple food for us in their kitchen itself.
The rooms were very spacious and had a beautiful decor themed after Naga culture. The bamboo couches, hanging plants, a beautiful kitchen and rooms overlooking a field was everything I imagined my holiday to be.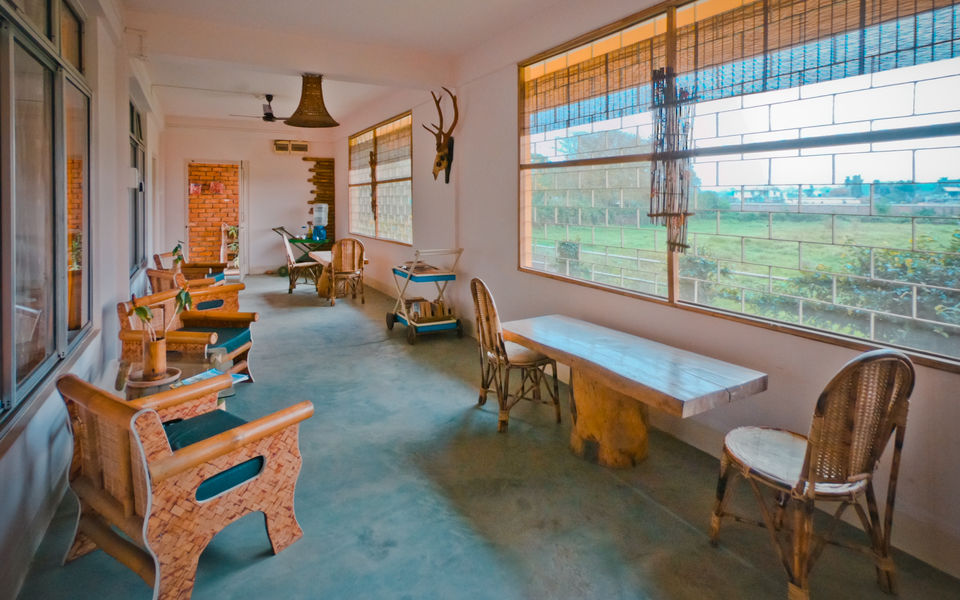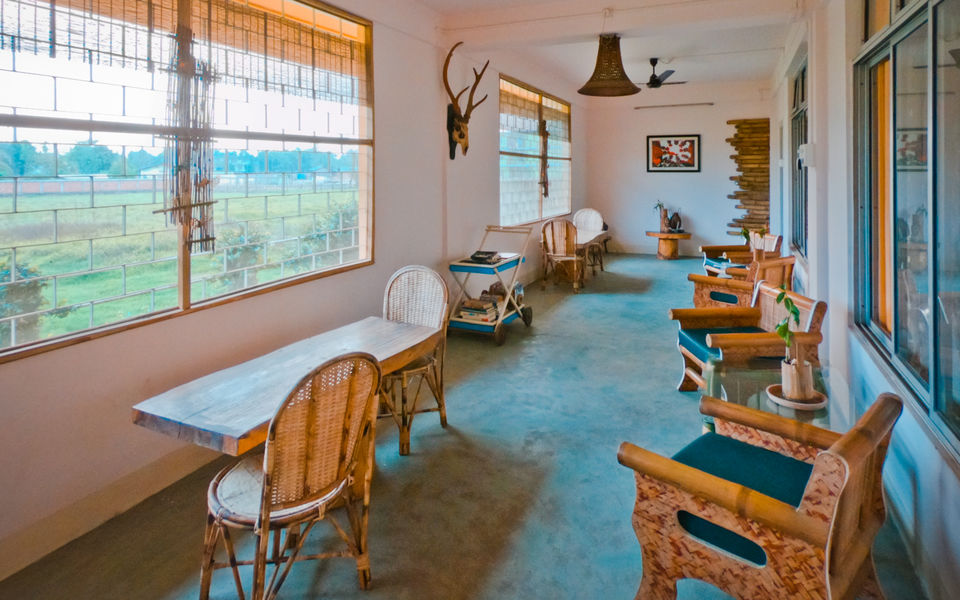 Once we had freshen up, we all went to the small dining area. A small bamboo bridge connected the cottage to the dinning area. The caretaker showed us the food kept in different bowls and left closing the sliding bamboo door behind us. They made rice, dal, potato, brinjal and salad. The preparation was very good and very different from anything I have ever tasted in rest of the country. The dal was little bland but I later found out it was quite same all over Nagaland. Everything else was spicy. Also, you won't get roti at most of the places there.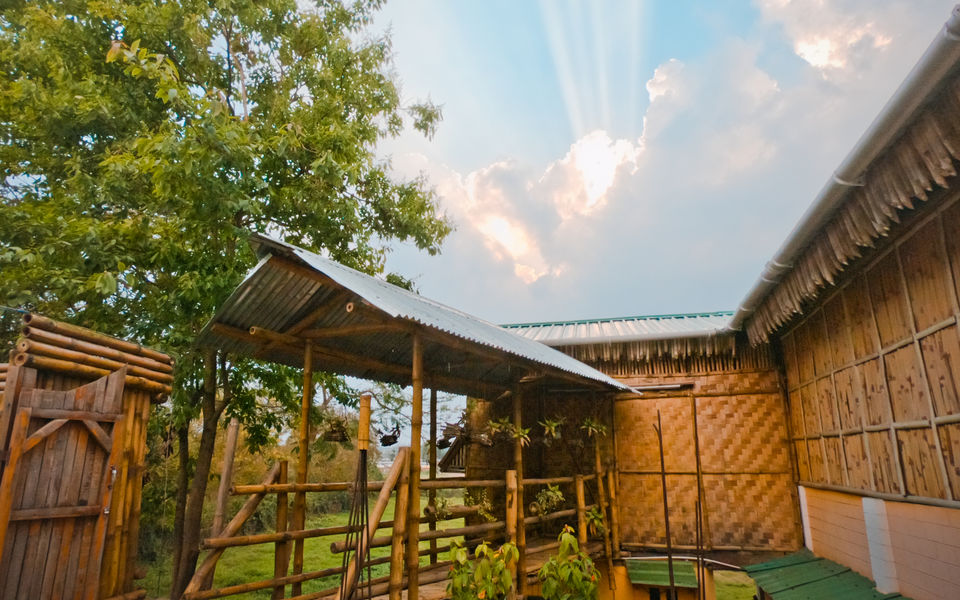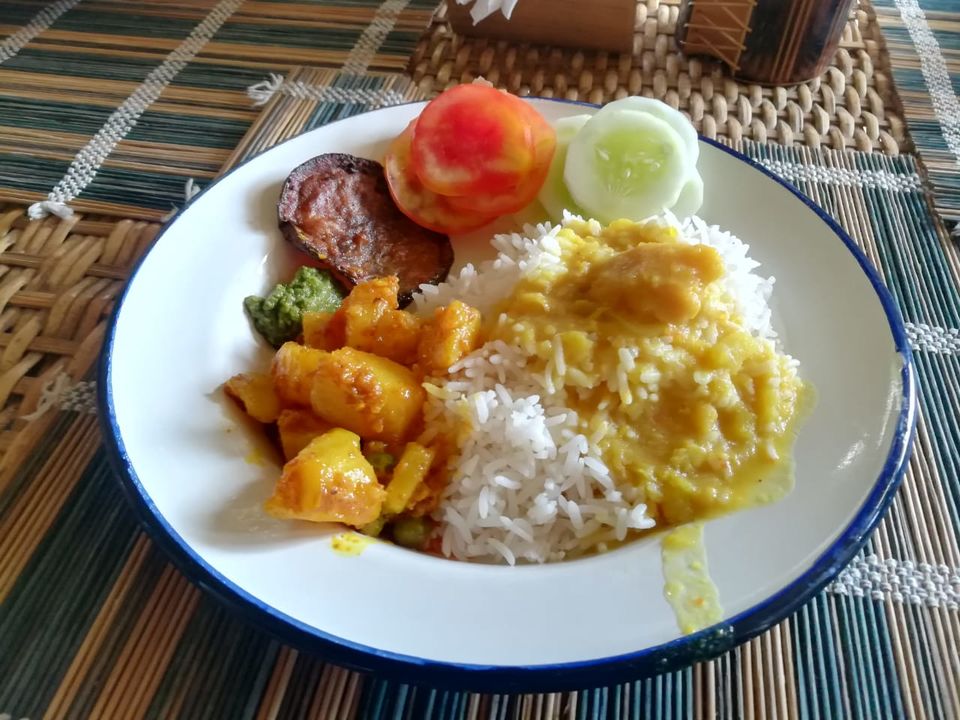 After our lunch, we went on quick stroll around the village. The place was very quiet and secluded. Most of the houses have their own poultry farm. We spotted a few kids playing football in a school ground. Since most of the people here practice Christianity, there were some churches in the vicinity. By 5.30 pm it was dark and we came back to the homestay. The temperature started dropping and we slipped into our warm clothes. Once its dark, there's not much to do. And as there were no street lights, we decided to stay home rather than venturing into unknown streets. We spent hours talking and spotting fireflies near the field next to the cottage.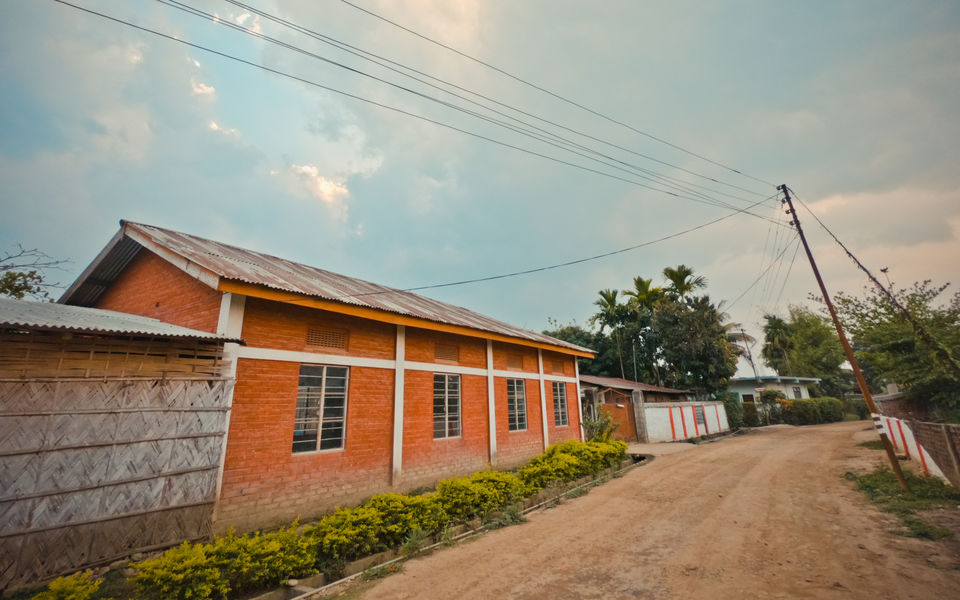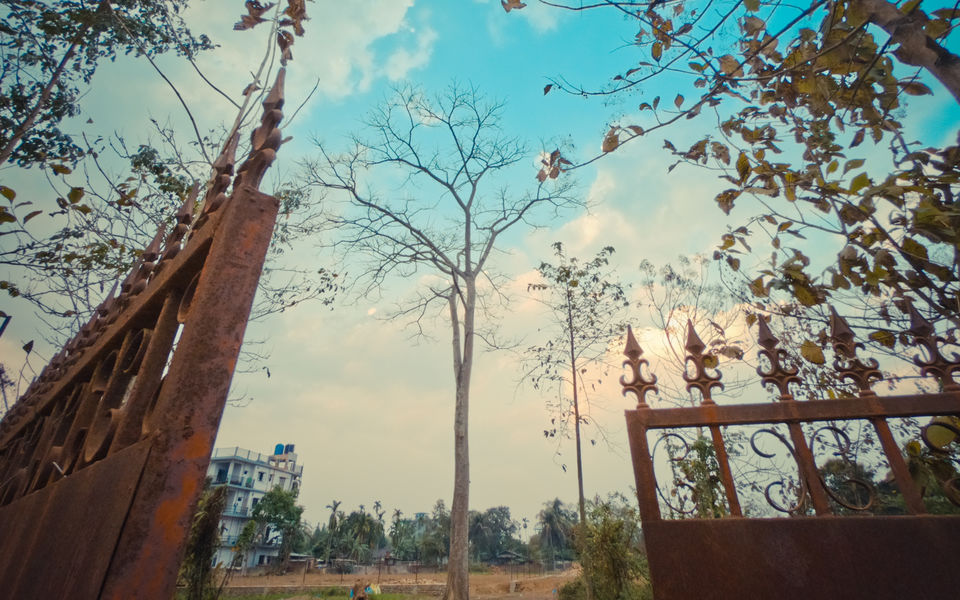 Sun rises here at around 5 am, people here start their day early. Annie packed some Parle-g for us since we were about to leave at 5.45 am and she couldn't prepare breakfast that soon. She also arranged two autorickshaws for us which dropped us near Dimapur railway station. From Dimapur railway station we hopped onto a share cab to Kohima which was another 3 hours away.
For the people who are looking to enjoy a day away from the hustle of city life and yet enjoy a luxurious stay, I would recommend them to have a look at this beautiful place. I booked my stay through www.booking.com at Rs. 2100/- per room which had 2 beds (non-inclusive of lunch and dinner) and paid cash after our stay. Also, I wrote this article only because I really loved my stay at Longchen and I enjoyed the quiet Aoyimti village.