Was scuba diving always on your mind? Is that trip to Andamans not getting planned in spite of your best efforts? There's a closer alternative to that, just off the coast of Karnataka and chances are you've not heard about this well kept secret till now!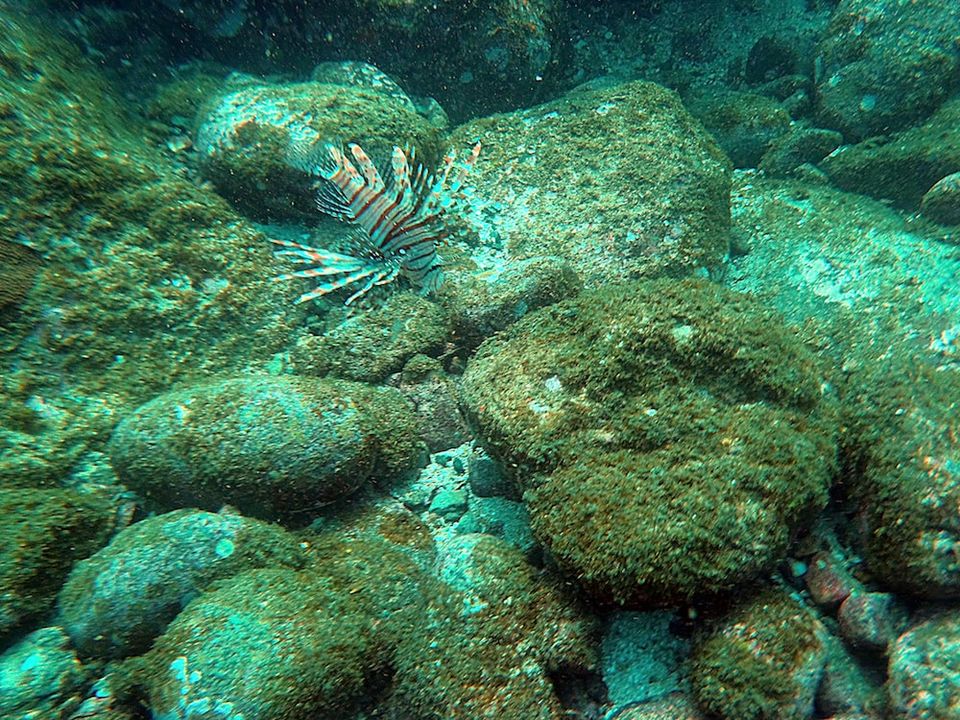 Netrani Island or Pigeon Island is 20kms away from Murudeshwar in Karnataka. This island is a haven for scuba diving because of the crystal clear waters and the rich marine life. The island is heart shaped when seen from above and is also suitable for day trips from Murudeshwar.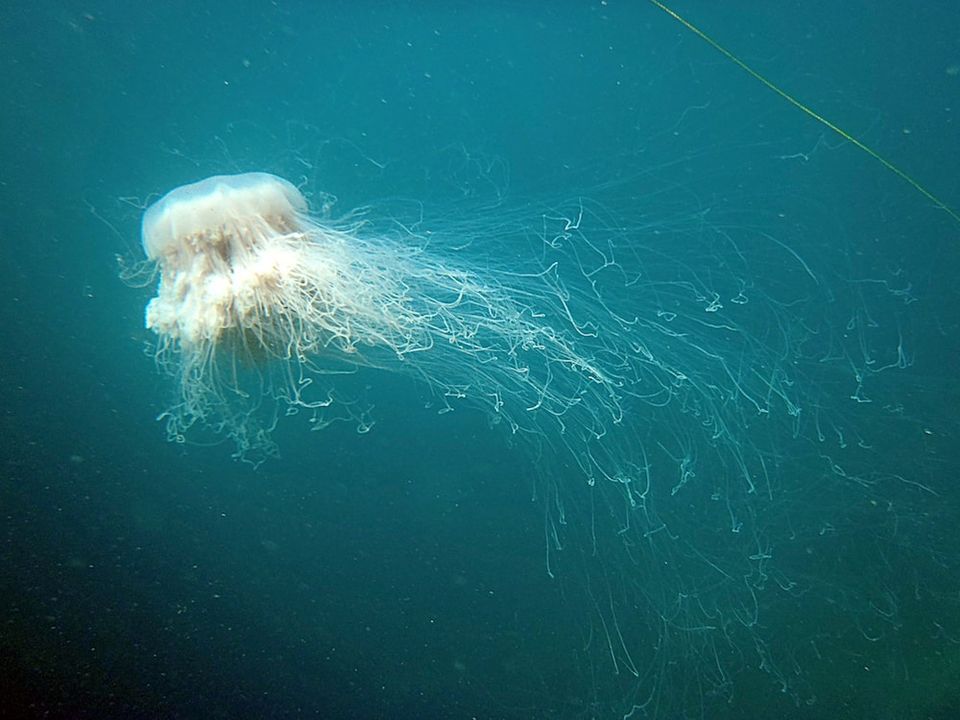 There are several operators who provide scuba diving and snorkeling services. Some operate from Murudeshwar itself. A boat ride of 2 hours gets you to Netrani Island for scuba diving and snorkeling.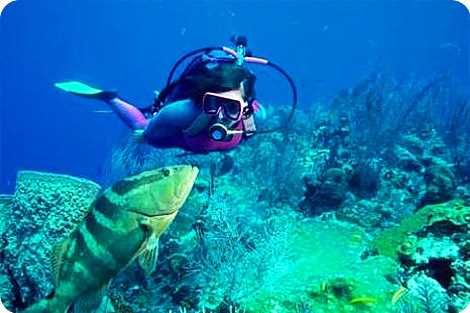 Some of the species that you can find include Butterfly fish, Angel fish, Goat fish, Groupers, Snappers, Lion fish, Damsels, Goby's, Blenny's, Trigger fish, Scorpion fish, Cardinals, Flounders, Puffers, Bat fish. Some divers have claimed to see whale sharks and orcas as well.
Netrani Island was used by the Indian Navy as target practice for their artillery. One can still find remnants of shells on the island. There is a sunken ship close to the island which can be developed further into a diving spot.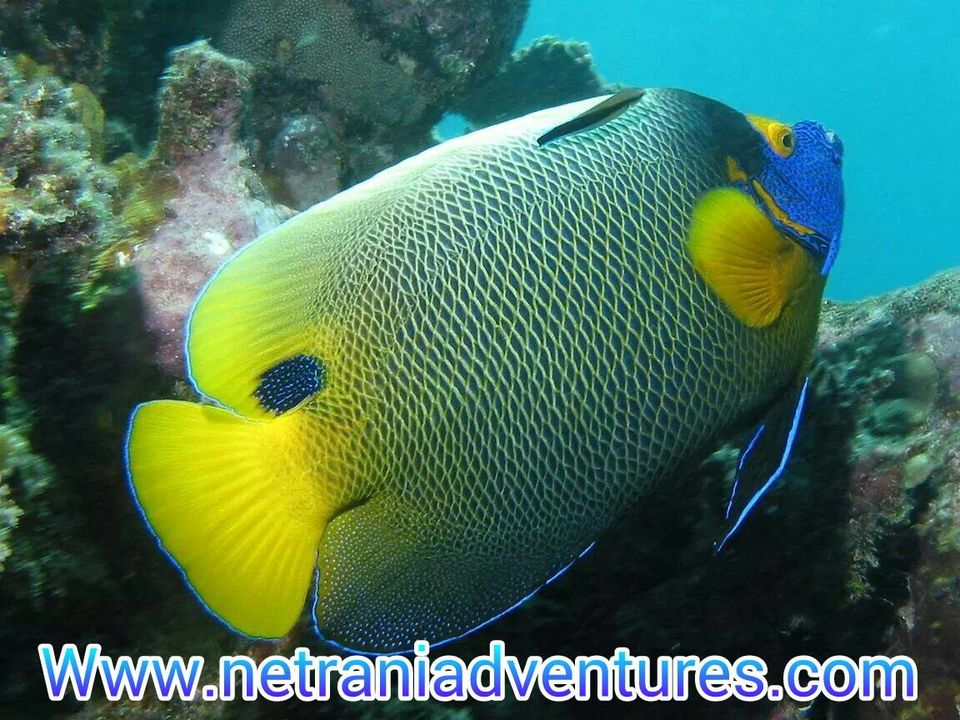 The diving season in Netrani is from October to May. Netrani just hosted a Scuba Diving Festival on 6th and 7th Jan which drew in 150 participants. 75 participants were taken in to dive every day.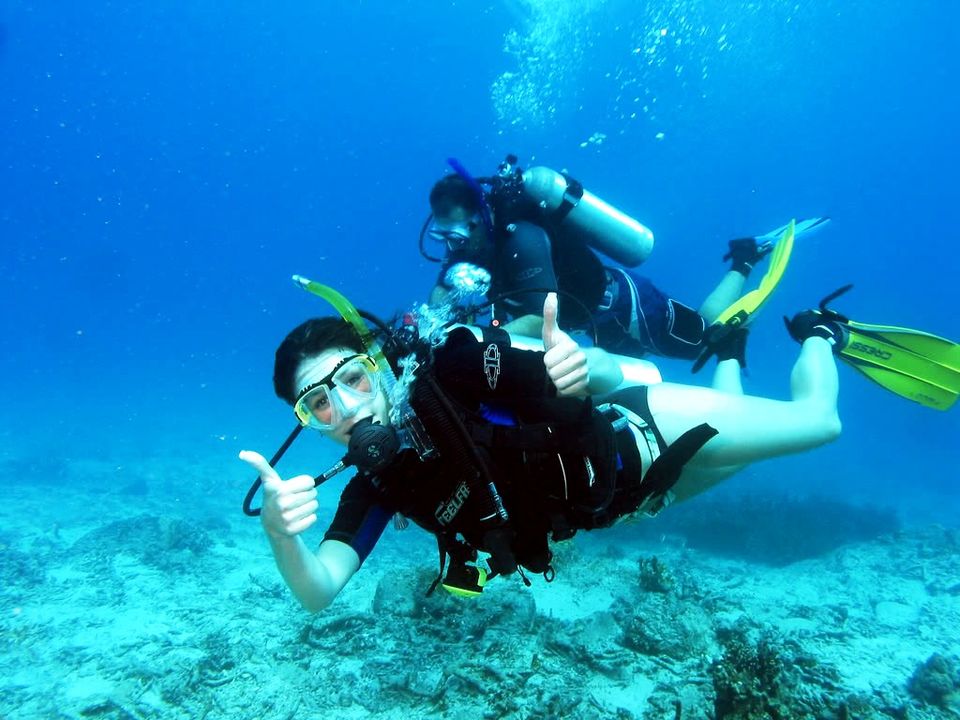 Snorkeling costs around Rs. 2,500 and Scuba Diving costs around Rs. 5,500.
Murudeshwar is known for the second largest statue of Lord Shiva. There are other water sports activities at Murudeshwar beach, which can be enjoyed. Murudeshwar Beach is pristine.
Other places close by that can be enjoyed are:
1. Sharavathi River Rides at Honavar:
The Sharavathi river is 26kms from Murudeshwar. There are boat rides available to explore the idyllic river.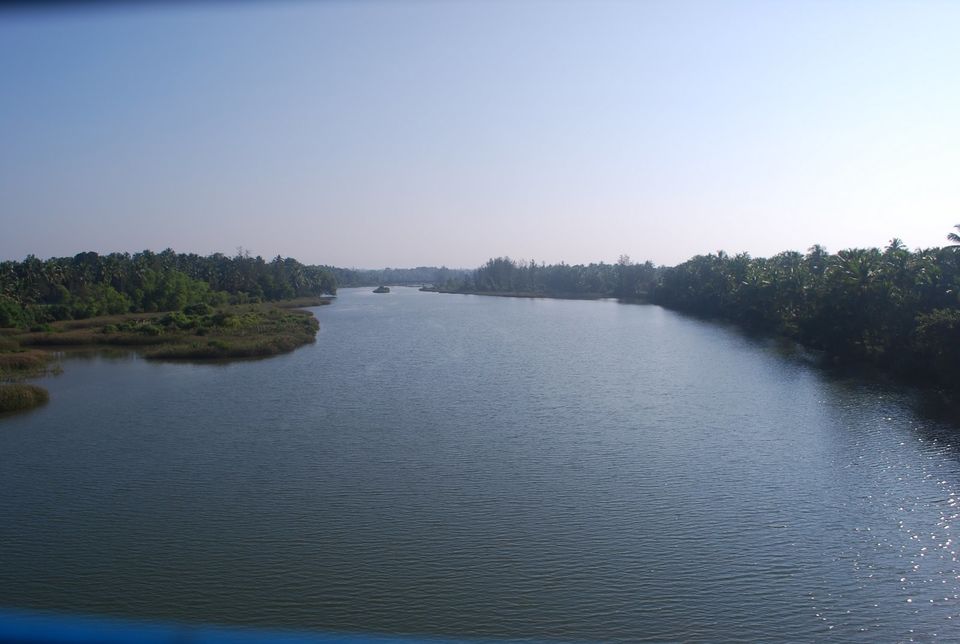 Apsarkonda is a local waterfall which is unexplored by tourists and has no facilities. It is serene and a nearby cliff has great views of the Arabian Sea.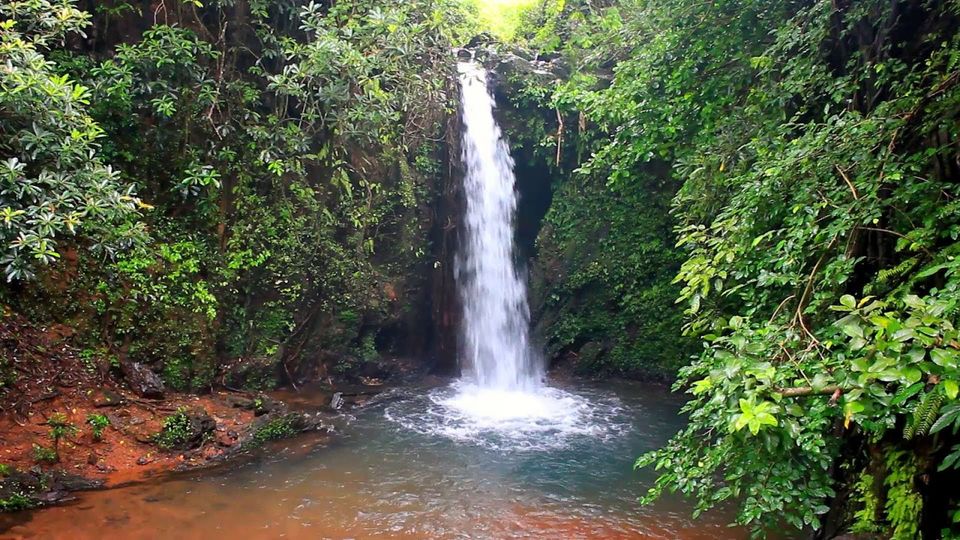 Gokarna is about 100kms from Murudeshwar and is known for its stunning beaches and relaxed hippie vibe. Gokarna has several beaches and mountains side by side and has something for everyone, the hiker and someone looking for relaxation.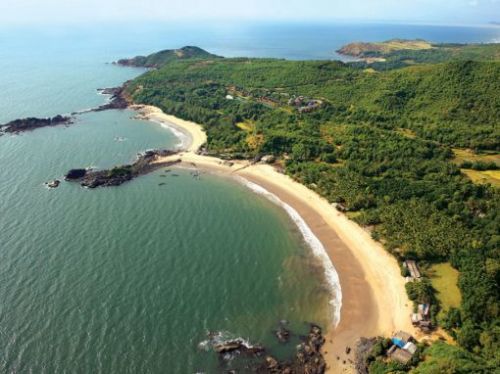 Here is one operator I found who conducts scuba diving and snorkeling:
http://www.netraniadventures.com/index.php
How to reach:
1. Murudeshwar is accessible by train from major metros.
2. The nearest airport is Mangalore which is 170kms from Murudeshwar.
3. Local buses and taxis easily connect Goa, Bangalore and Mangalore to Murudeshwar. There are also buses that ply from Mumbai to Murudeshwar.
Frequent searches leading to this page:-
netrani island scuba diving, netrani scuba diving, netrani island scuba diving festival, scuba diving in karnataka, netrani adventures, scuba diving netrani, murudeshwar scuba diving price