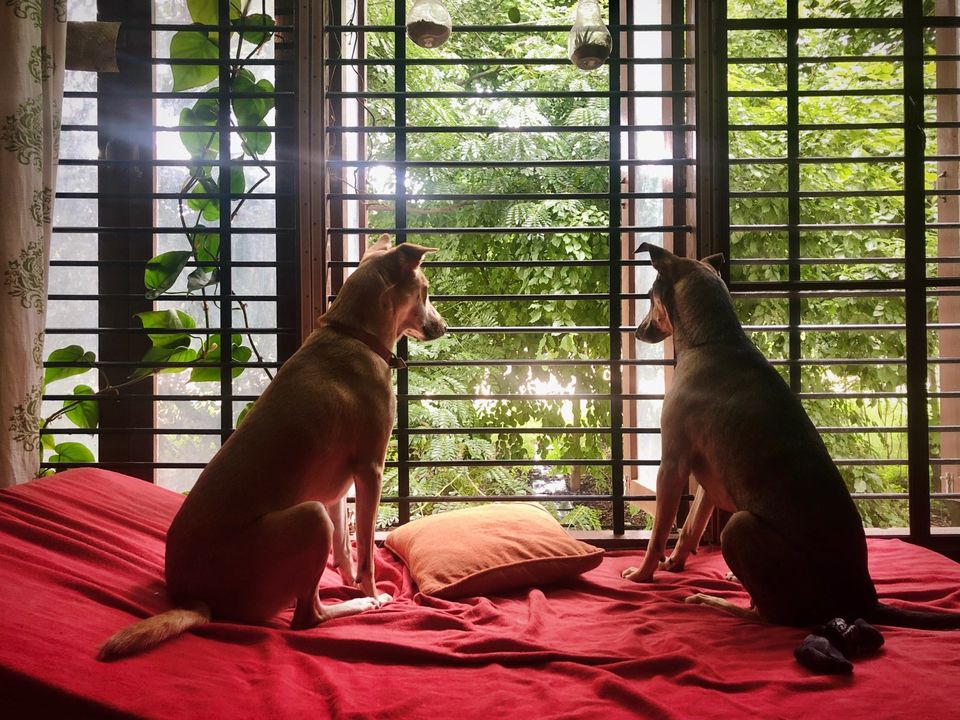 Life has been on hold for a while. The idiot box (or perhaps the wise one?) has grilled into us that this is the new normal and life has to move on. Those with furry pals must be itching to get out in the sun with their four-legged friends/babies. The ones locked up in an apartment with little ones seated in the balcony have been wanting to hit the road as well. We did 1300 kms with three pooches when the Covid cases were at its peak and it's possible.
Here are a few pointers that can help you plan your travel in Covid times.
1. Before you begin: If it's a long-distance travel, I would suggest that you begin your plan with a trip to the vet. We were to do 10-12 hours a day for three consecutive days and we had to be sure that dogs will be able to take it. We got their blood test done and got a prescription of good-to-have and must-have medicines for the dogs. This step is crucial for travel during the pandemic because you would want to avoid interacting with vets along the way. Also, looking for a vet en route might be challenging as well.
2. Mode de travel: Would you like to hit the road with your pet pals or are you okay with meeting them at the destination? If you are looking at the second option, there are people who have an expertise in travelling with dogs and could help you. You could sign up with them.
If you like travelling with dogs (the package includes nose licking, sniffing, barking, sleeping like babies, being cranky, wanting a pee-pee break every two hours and in our case, constant whining until we wanted to be Van Gogh and chop our ears off), then there are a few decisions to make:
a. Flying: Some air carriers allow pets. You could buy crates, pay cargo fares and transport your dogs. It's not tedious if your pets are in love with crates and you are flying a destination with Air-India connectivity, Vistara or Spice-Jet connectivity (researched online). With three dogs, this option gets ruled out for us for it will cost more than the entire trip.
b. Train: Train travel in AC first class is an option too. I will probably write another article with details of train and air travel. The gist is that it will also include a lot of interaction with other people and crowded areas- both to be avoided during Covid times. This is my preferred way of travelling long distance with pooches during the non-Covid times
c. Road trip: This seemed like the best option. Dogs get to be with us all the time (yay or nay?), we get to keep ourselves isolated and we can avoid crowded areas. Basically things will be in our control. Plan food in advance and voila': you have checked your self into a space smaller than a bathroom (thankfully the windows roll down) with three dogs who have no sense of privacy or space :D Trust me, it's fun.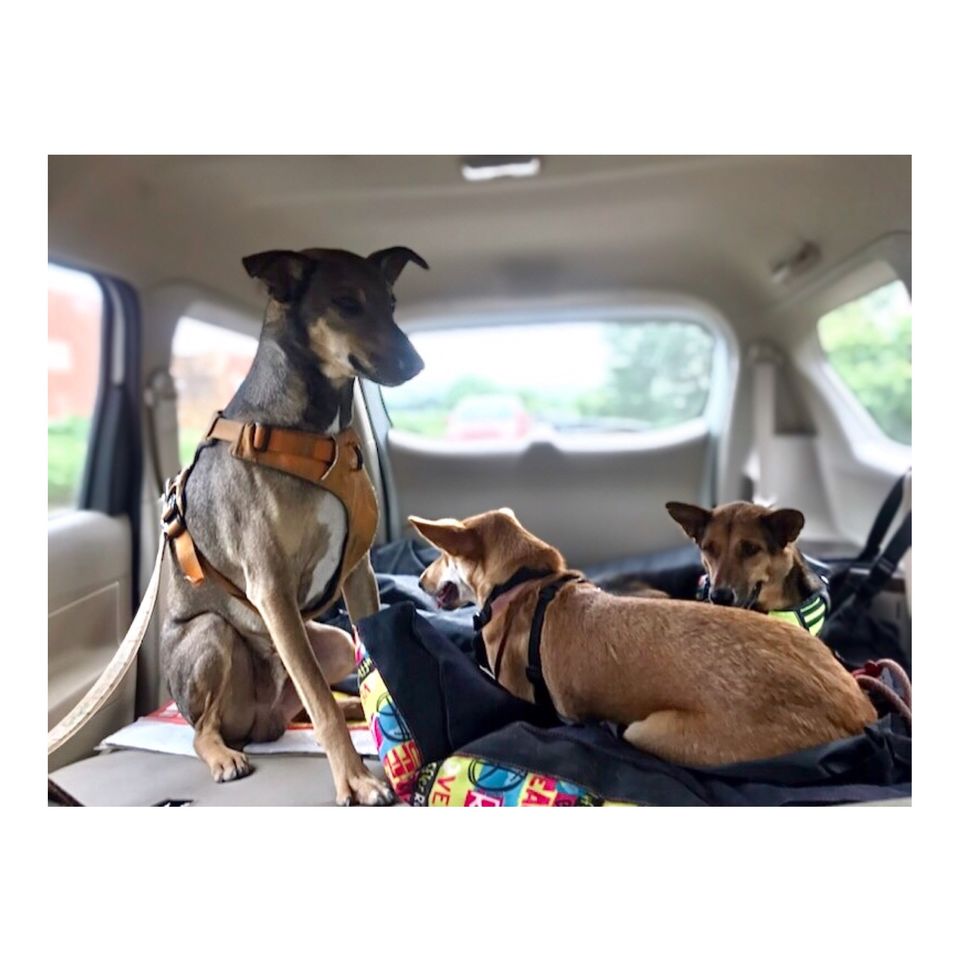 3. Stray or stay? If you are looking at staying with friends/family or camping with your dogs or are blessed with (sense some jealousy) with a caravan, you can skip this step. If not, welcome to the most time-taking part of the travel. Things to note here:
a. Hotels/ resorts or Apartments: Hotels, for me, are ruled out because of the hassle of interacting with people and sharing common places. To avoid that, if one stays inside the room, then congratulations- if you have come to stay from a 2bhk or a 3bhk house to travel in a small bathroom sized car and get locked in a room as big as the hall. Not worth it.
Resorts are better with more space for you and your pooches but more expensive and not many are operational right now. Some resorts have mentioned that they are pet friendly but do not allow pooches inside the room. They are free as long as they are leashed outside the room in the property. Nah! Doesn't work for our two ladies and one gentledog.
Apartments: I am a huge Airbnb fan and it's best for pooches and pandemic!: Minimum interaction, the whole place to yourself and home-delivered (can be micro waved) food. I booked one with projector, home theater, fancy kitchen and a sun roof! Yes! I kicked Corona Complications' ass!
b. Availability: The number of options has drastically gone down during the Pandemic. A lot of house owners (still listed) aren't offering their properties. The pandemic-paranoia of pooches adds to the list of reasons of not wanting you at their place. The tricky part is that their properties still show up in the list. It, then, becomes important to connect and check if the property is available. Do not book without confirming. Things to check would be: How far is the parking from the apartment/villa? Where can I walk my dogs? Do they have a garden where you could just pick up after the pet? And does the care-taker need to stay in the premises? We wanted to be on our own. It took a few days of research to boil down to the property I loved!
The good news is that a lot of properties are now offering discounts and you could have a good chance of getting the one that you have been secretly eyeing! HURRY!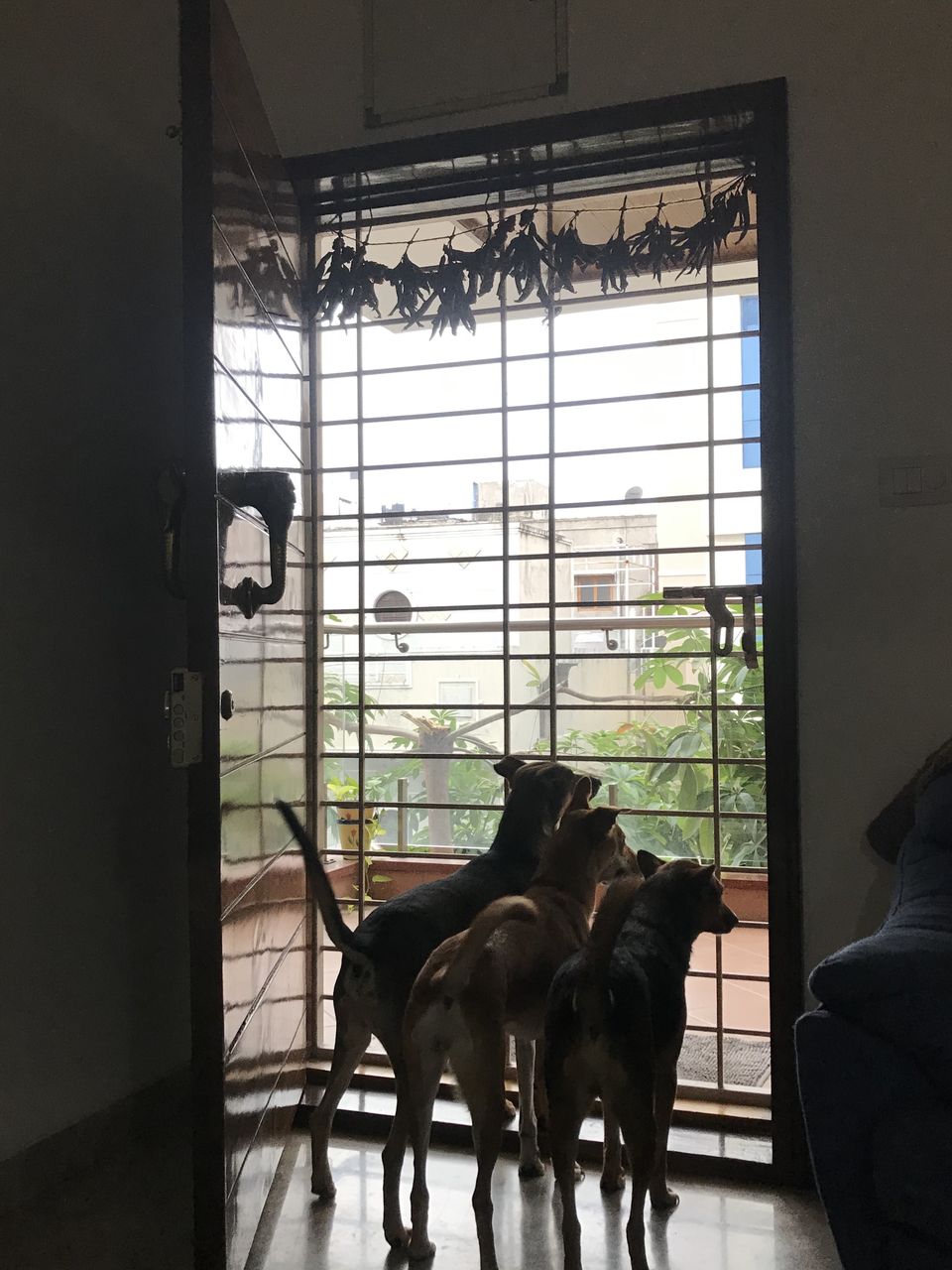 4. Pack-up! Other than the usual of leashes, food bowls, poop bags etc (been there, done that list), here are a few Covid essentials that you need to plan
a. The mighty Formite: While the world is accepting and rejecting theory of how long does the virus survive on surfaces and if it's contagious, I choose to carry a surface disinfectant that sanitizes bags etc.
b. The wipe vibe: Spray on Sanitizers, wet vibes -(cleaning paws before dogs jump back in, can be used as cotton to be dipped in the disinfectant and food bowls in transit), news papers- in case of puking emergencies, toilet rolls and extra set of harness and leashes
c. Gloves- If you get hurt, it will help prevent contact with the contagious Corona!
d. Ugly Pariksha: The youngest of our pack gets sick while travelling. She tests my love by getting me to clean after she has puked. Extra water bottles can just be filled up and stored as and when necessary.
e. And carry extra masks- Apart from the fact that the elastic and the cloth make it a perfect tug-of-war toy for the pooches. I wasn't (couldn't be, refer to ugly pariksha) mindful of handling my mask properly.
5. I fancy food (hooman edition): Being a foodie, my vacations are incomplete without getting my share of good food. Airbnbs help me microwave it and savour it without fear. I try to book places with fancy kitchen so that I can successfully lie to myself and misguide everyone into believing that I MIGHT JUST COOK
MOST IMPORTANT: Carry their vaccination records, prescription, medicines and dry dog food!
A big plus of traveling with dogs is that social distancing is automatically taken care of. People tend to be wary and check before they come close. If your dogs are like mine (read protective pain in the ass), you have signed up for socially distancing for life.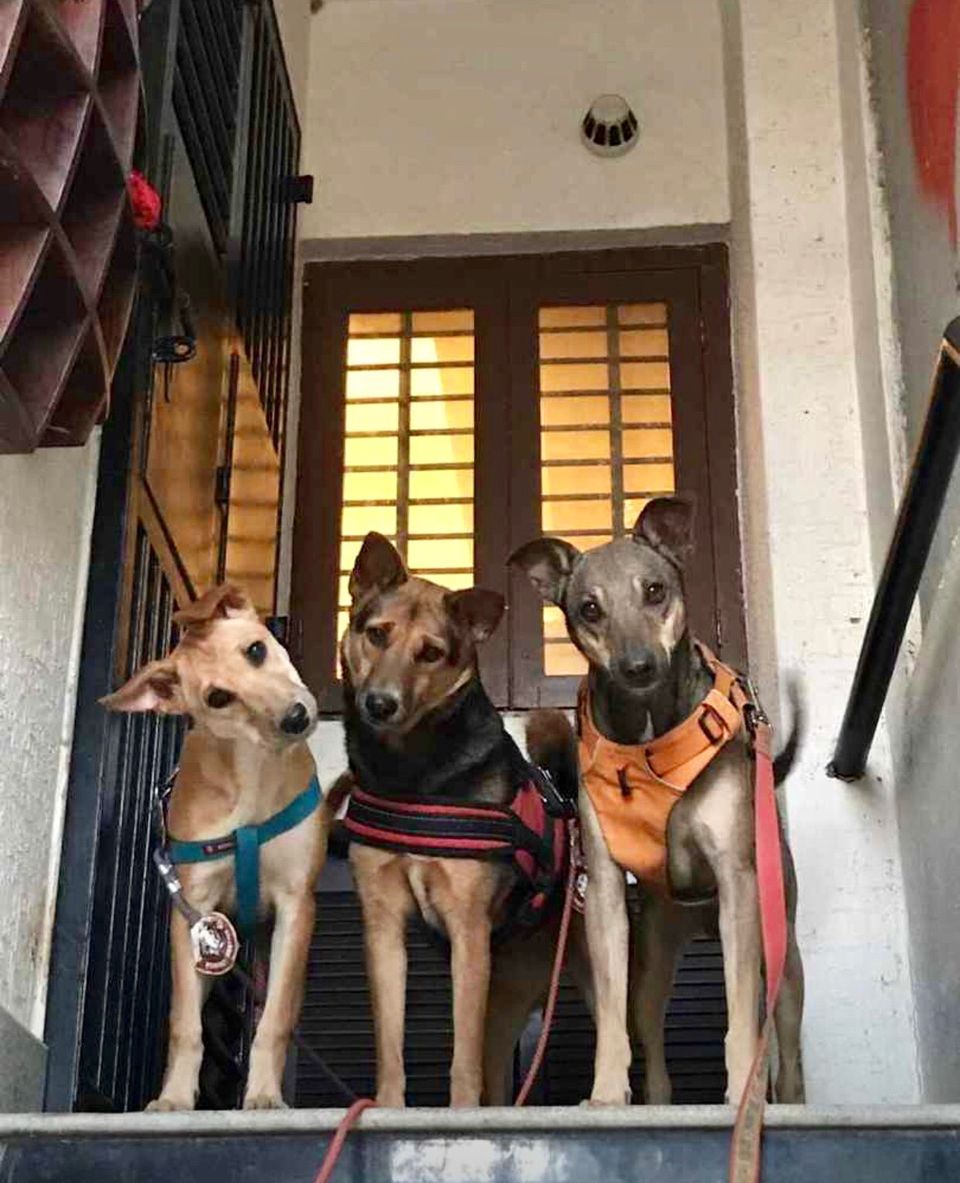 It sounds like a lot. But it's doable. A trip to the vet, download Airbnb app and dunzo/swiggy/bigbasket (I should be paid right?) your products in! The padhai of pooches and pandemic has less painful final exam! It's worth it! Have a pawsome holiday!
Check out my profile on IG
PS: A part 2 story coming up with been there-done that list of travel essentials while traveling with dawgs!
#pandemic #pooches #pandemicwithpooches #roadtripwithdogs #petsarefamily #roadtripincovid #covidtravel