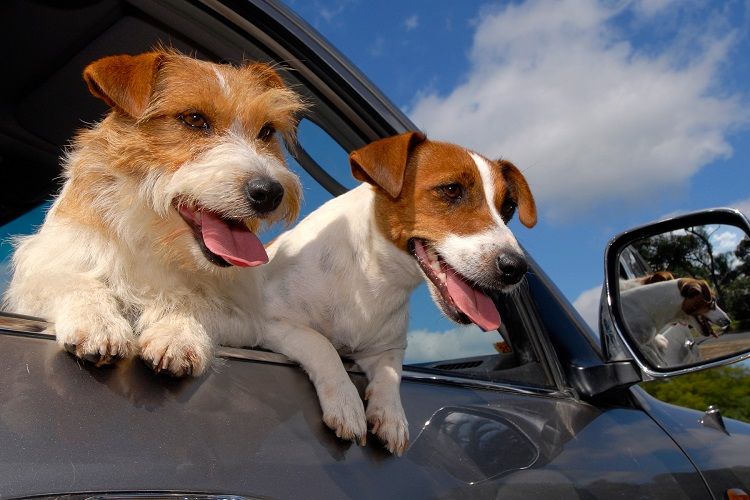 Most of the people love to be accompanied by their pets whenever they go for any outing. Whether it would be the short weekend getaways or it be an extended long trip for moving to a new place, no pet parents want to leave their behind while traveling. But traveling with your four-legged companion can be proven stressful, as you need to consider too many things to ensure your pet's safe and comfortable journey.
Travelling with your pet requires taking lots of advanced preparations and precautions to make the process smooth for your furry friend. If you tend to execute an unplanned trip with your pet, the scenario can become awful for both of you. Therefore, you must follow some essential measures to lessen your pet's discomforts that it may have to face while traveling.
In this article, we have decided to make all the pet parents to know about those important tips that would be helpful to take care and simultaneously keep the pets health while travelling.
The ASPCA offers the following tips to keep your pets healthy over the journey.
• Keep your pet confined in a well-ventilated hard plastic made travel crate or carrier during travelling. The crate should be as spacious as your pet can turn around and stand up inside it without its head to the carrier's roof. The bottom of the crate must be removable and there should be multiple exits in the crate.
• After selecting the travel crate, the next step is to make your pet familiar to its near gear. Otherwise, it will be a big problem in the time of traveling if your pet is not habituated with staying in the crate. The circumstances may happen won't be expected and recovered in the eleventh hour. So it is better to train your pet to stay inside the crate to keep it secure in the time of travelling.
• Take your pet for some frequent short trips before heading to a big move. Gradually increase the duration of travelling and observe your pet's behaviour during motion. If there is any visible unnaturalness to the pet's activity then immediately remove it from the vehicle. Next time take adequate measures to keep the pet healthy.
• To ensure your pet's healthy journey, take it to a licensed vet for a thorough health check up. Ask your vet if there is any necessity of giving any preventive medicine or immunizing vaccine to your pet. Also inquire about how to tackle with the pet's motion sickness and dress diarrhea during trips.
• Gather all the essential pet travel permits and medical certificates along with the vaccination records of your pet to avoid travel barring to your pet. Some countries, states as well as some airlines have their strict policies to quarantine pet animals if their travel requirements are not matched. These kinds of circumstances would be very unpleasant for both you and your fondle.

• Don't make your brachycephalic breed pet animals travel to the cargo holds. Those pushed nosed animals might have to face breathing difficulties due to high altitude air pressure and could be fatal for them.
• Avoid giving sedatives or tranquilizing your pet while travelling. Tranquilizers may affect differently if given with any other medications. Instead of giving sedatives, you can use pheromones and Zylkene to keep your pet calm and relaxed all over the travel way.
• Attach a proper travel tag to your pet's collar and to it's crate too. Provide your exact contact details, pick up and destination address of the pet with one alternative contact number. You can also digitize your pet's security by using microchip insertion technology to your pet. This will save it from getting lost or stolen.
• If you are travelling by s four wheeler with your pet, then always keep your pet's crate on the backseat of your vehicle. Secure it with a seatbelt or buckled harness to save it from sliding. Sudden sliding can injure your pet.
• While traveling by airlines with your pet, always try to book tickets in advance to get the suitable seat preference if you want to keep your pet to travel with you in the flight cabin.
• Eliminate feeding your pet just before traveling. Make the process done at least 3 to 4 hours before boarding. Avoid giving it water from roadside taps. Give your pet wet food to prevent it from going to pee again and again. Place disposable litter boxes and absorbent papers inside the crate, so that the pet can use them in emergencies.