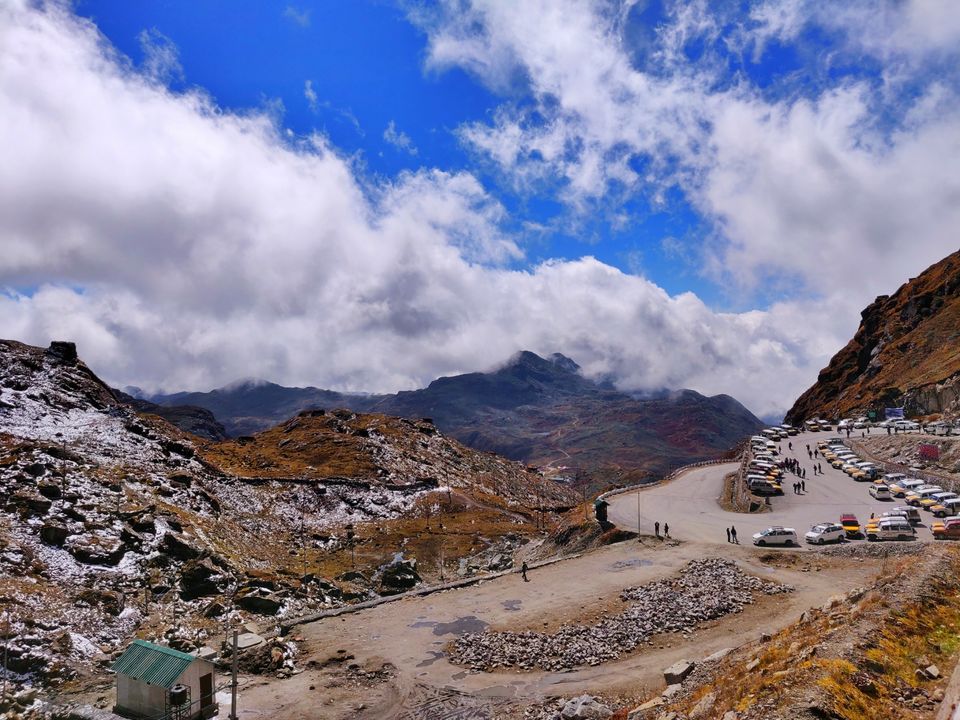 Premise: It had been quite sometime that we took a trip with my family and during the first half of the year, we chalked a plan to visit Sikkim while we had planned to travel to my native place Guwahati during Durga Puja 2018. The number of leaves we could take were limited and we had to come up with a plan to cover Sikkim on the way from Mumbai to Guwahati. Finally after spending few hours, we were able to squeeze in 6 days for Sikkim during our 11 Days Puja vacation.
I know there have been continuous debates regarding whether you should do North Sikkim or South Sikkim or both but with the constraint of my mother and sister travelling along, we had to pace out the journey as it included long hours of travelling by a car. So we had decided to combine South Sikkim and Darjeeling where the travelling times are less and roads are in better condition.
Mumbai to Bagdogra: We booked our flight tickets from Mumbai to Bagdogra sometime towards the end of March and it costed us Rs. 12680 for two people for an Indigo flight departing Mumbai domestic airport at 7:10 am on 12th October, Friday (booked from Yatra.com). The Gangtok airport was not announced to be open to the public at that time and hence we had to book till Bagdogra.
Bagdogra lies right at the foothills of Himalaya in the Darjeeling district of West Bengal. Gangtok is approximately 125 kms away from the Bagdogra airport and the travel time is approximately 5 hours via NH10 with 2/3 short breaks for tea/coffee/snacks. Try and eat light while travelling as the roads are a roller coaster and may make you nauseous. We had booked an Innova through a local contact and were lucky to get an almost new car, a very polite and jovial Hindi speaking Nepali driver.
Pro tip: make sure you hire an experienced local driver as the roads are a bit tricky to drive and it always helps when your driver for the next 6 days knows the place in and out. While it might make sense for you to hire a hatchback or a compact sedan/SUV if 3 or 4 of you are travelling but we decided to go for Innova for a more comfortable and easy journey. We had moderate luggage among the 4 of us. Also, during peak seasons such as during Durga puja, there might a shortage of cabs due to heavy demand so it's advised that you book your cab well in advance to get a good deal. We hired the car for Rs. 4000/day (including driver's food, parking charges, car fuel & for a span of 9-10 hours). So here's the catch, if you want to take the same car to visit Nathula pass, you need to opt for a 'Nathula Package' which will cost you Rs. 7000 for a day from Gangtok. More details later.
Guwahati Airport (GAU): Guwahati, also Gauhati, is the largest city in the state of Assam, Northeast India. Dispur, the state's capital, is in the circuit city region. Today, Guwahati is one of the fastest growing cities of India and is the second-largest metropolis in eastern India after Kolkata. The weather was a bit turbulent while landing as we were greeted by the clouds.
Bagdogra Airport (IXB): It's a 55 mins flight from Guwahati to Bagdogra and it costed Rs. 7731 for a return trip for two. The flights were on time and we were out at the airport meeting/pick-up area by 12:30 pm. Our car was already waiting for us and we met our driver Prem. We had some snacks during our flight from Guwahati which my mother got us packed from home and we decided to hit the road right away. Prem told us that we will stop after 2 hours for a quick bite again. It was a cloudy day and the temperature was around 17 degrees.
Gangtok: After travelling for about 5 hours, we entered Gangtok at around 5:45 pm and it was already dark. As you can see in the video above, the Teesta river was flowing all the way along and it was a very pleasant drive due to the cozy weather. We had stopped only once in between to have some quick snacks. There are eating points after every 1 hour or so where they serve snacks and meals. You can stop as and when needed. Accessibility to washrooms is a bit challenging so make sure you tell your driver to stop at the petrol pumps for the same. It took us around an hour to navigate through the traffic in Gangtok to reach our accommodation. It was a bit much after spending 5 hours inside the car. We were pretty tired and had hot tea made as soon as we reached our guest house. Prem said goodbye for the day and told us to be ready by 8 o' clock the next day as were supposed to visit Nathula Pass. We took an hour or so post our tea to freshen up and then had a nice and warm home cooked dinner. After a quick stroll in the garden we were off to bed.
We were able to get a guest house booking in Indian Council of Agricultural Research through a family friend. The guest house was very well maintained and was located just 2 kms away from M.G. road. We had booked two rooms at nominal rates. There was a cafeteria within the building where we had an Assamese cook/caretaker who was a very good host and was always excited to cook us some delicious home style meals. The meals were charged above the room rate.
Extremely alluring, pleasantly boisterous and wreathed in clouds - Gangtok, the capital city of the Sikkim can also give you a spectacular view of Mt. Kanchenjunga, at a distant skyline. The pristine hill station nestled in mountains and clouds is also a base for a whole lot of trekkers to the Himalayan mountain ranges. The mesmerising prismatic beauty and the beautiful winding hill roads are even more breathtaking if seen from a bird's eye view in a cable car.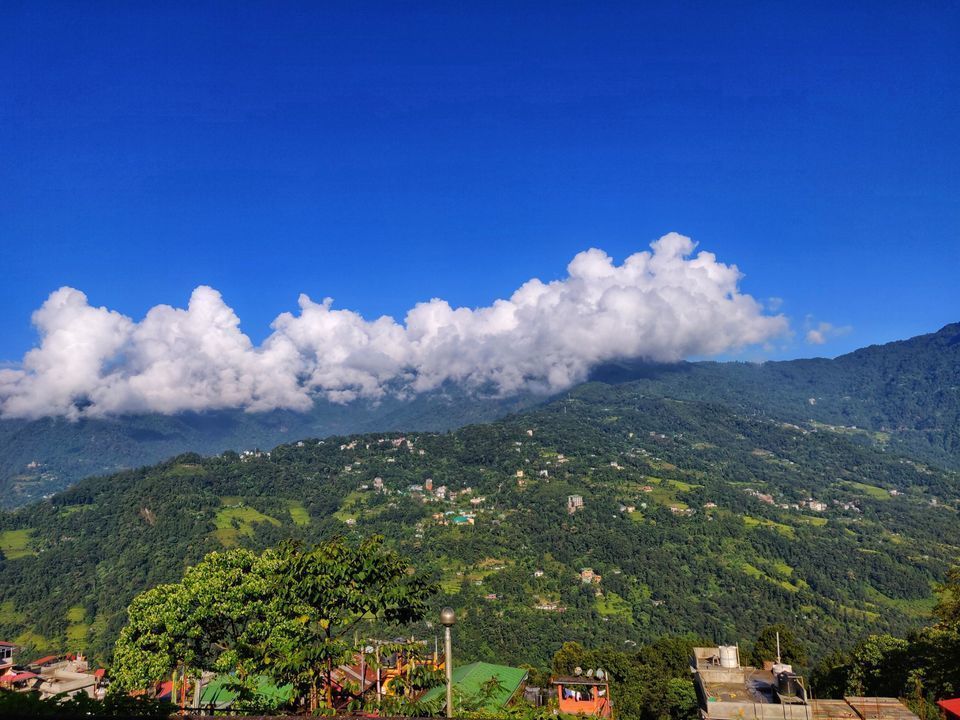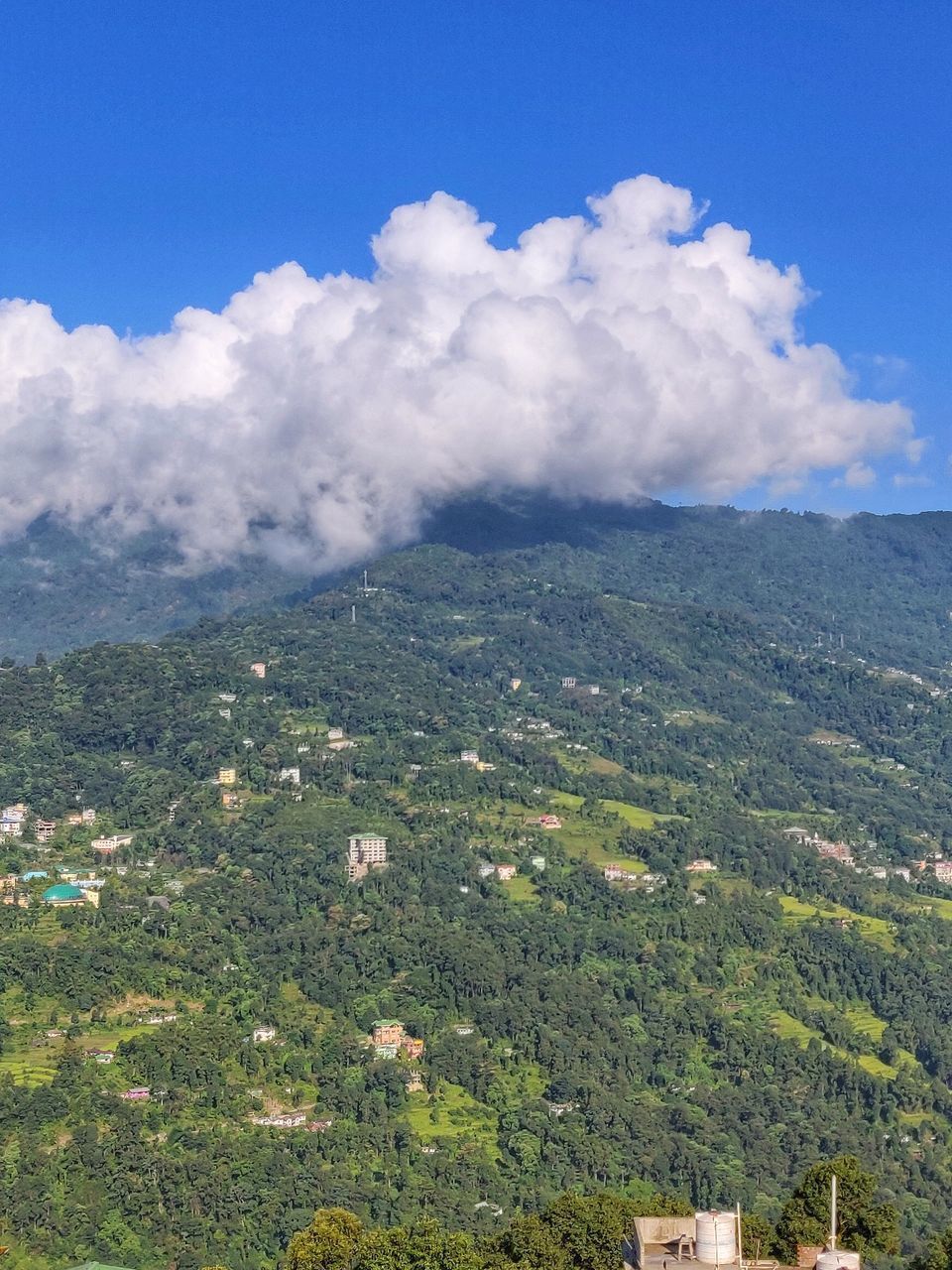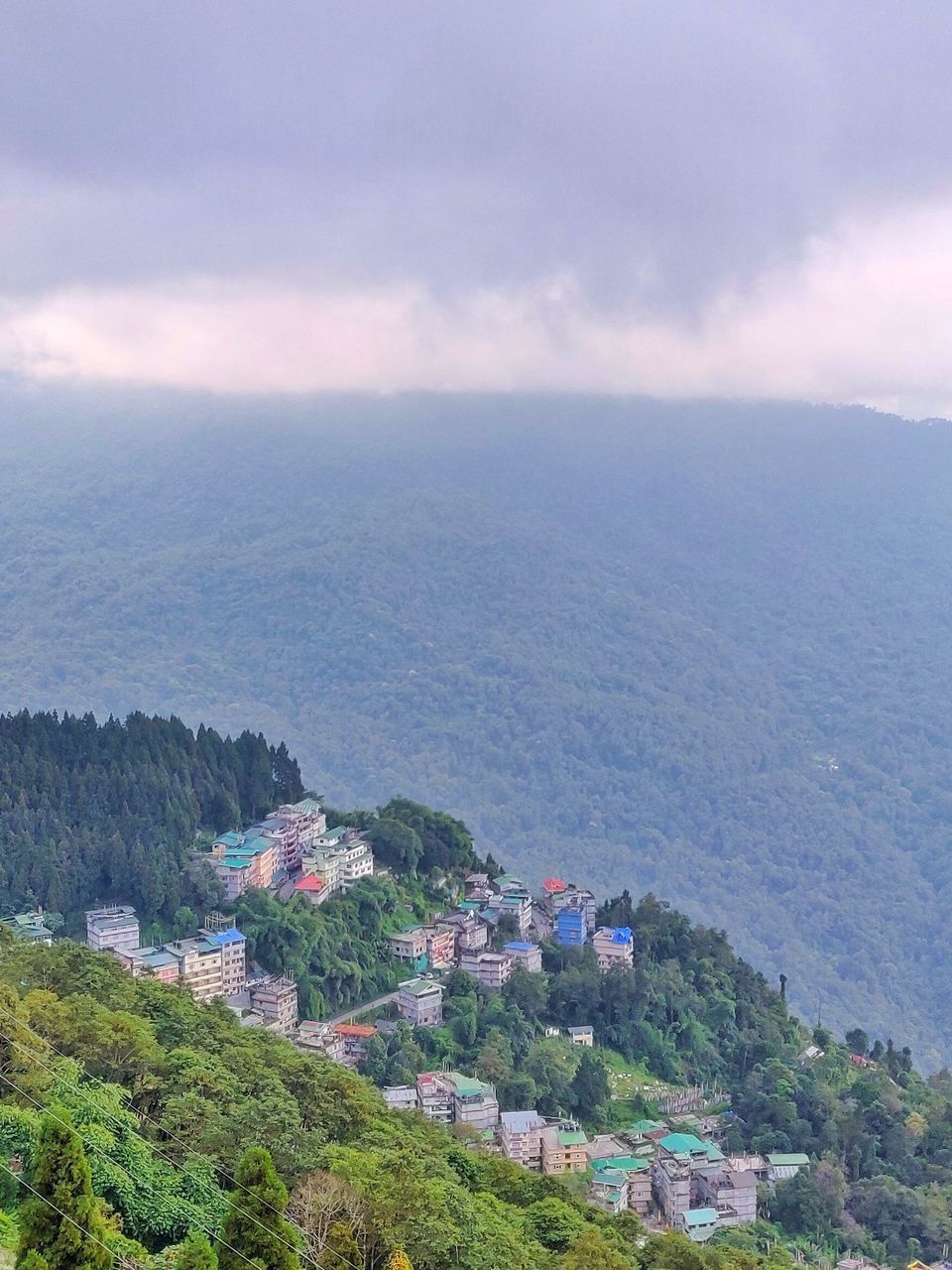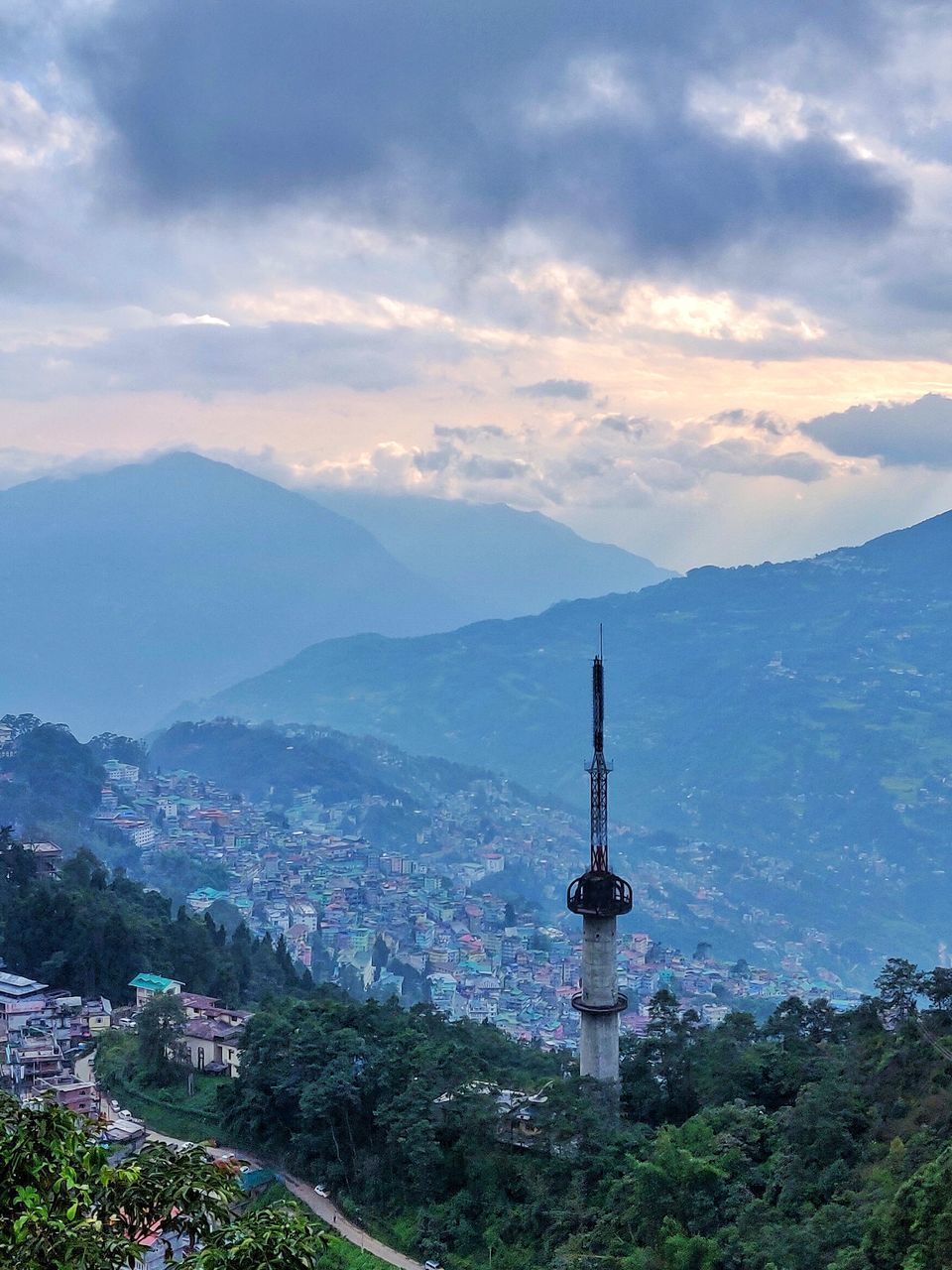 The name meaning hill-top, Gangtok can be safely said to be one of the most beautiful hill stations in the country. With everything in just the right amount from a blend of cultural identities to urbanisation, Gangtok is a breathing and dynamic bit of paradise of the northeast. It has an amazing view of mount Kanchenjunga, the third highest mountain peak in the world. Also like everything around it, Gangtok is abundant in natural beauty and has various natural attractions such as the Tsomgo Lake, Ban Jhakri falls, Tashi viewpoint and more. Other places to visit include the Enchey Monastery, Ganesh Tok, Do Drul Chorten Rumtek Monastery, etc. Also, river Teesta is one of the best spots for white water rafting in North East India.
Gangtok to Nathula Pass: Located at an altitude of 14,140 feet and 56kms from Gangtok, Nathula Pass was the place through which the famous Silk Route used to operate until 1962. This used to be the silk trade route between India and Tibet. Lines of mules used to carry silk, gold and many other items from Tibet to India and take daily essentials back to Tibet. I will be posting a separate post to share a detailed experience of our Nathula visit. Stay tuned. #outofofficexoxo The road till Nathula is as beautiful as it gets with clear skies and cold breeze. The road passes through Tsomgo lake which was our first pitstop after Gangtok. All the necessary permits to visit Nathula were obtained a day before by Prem. The fees for the same was include in our Rs. 7000 'Nathula Package'. You can take as many stops as you want in between to capture the mesmerising views from any of the viewpoints along the curvy route.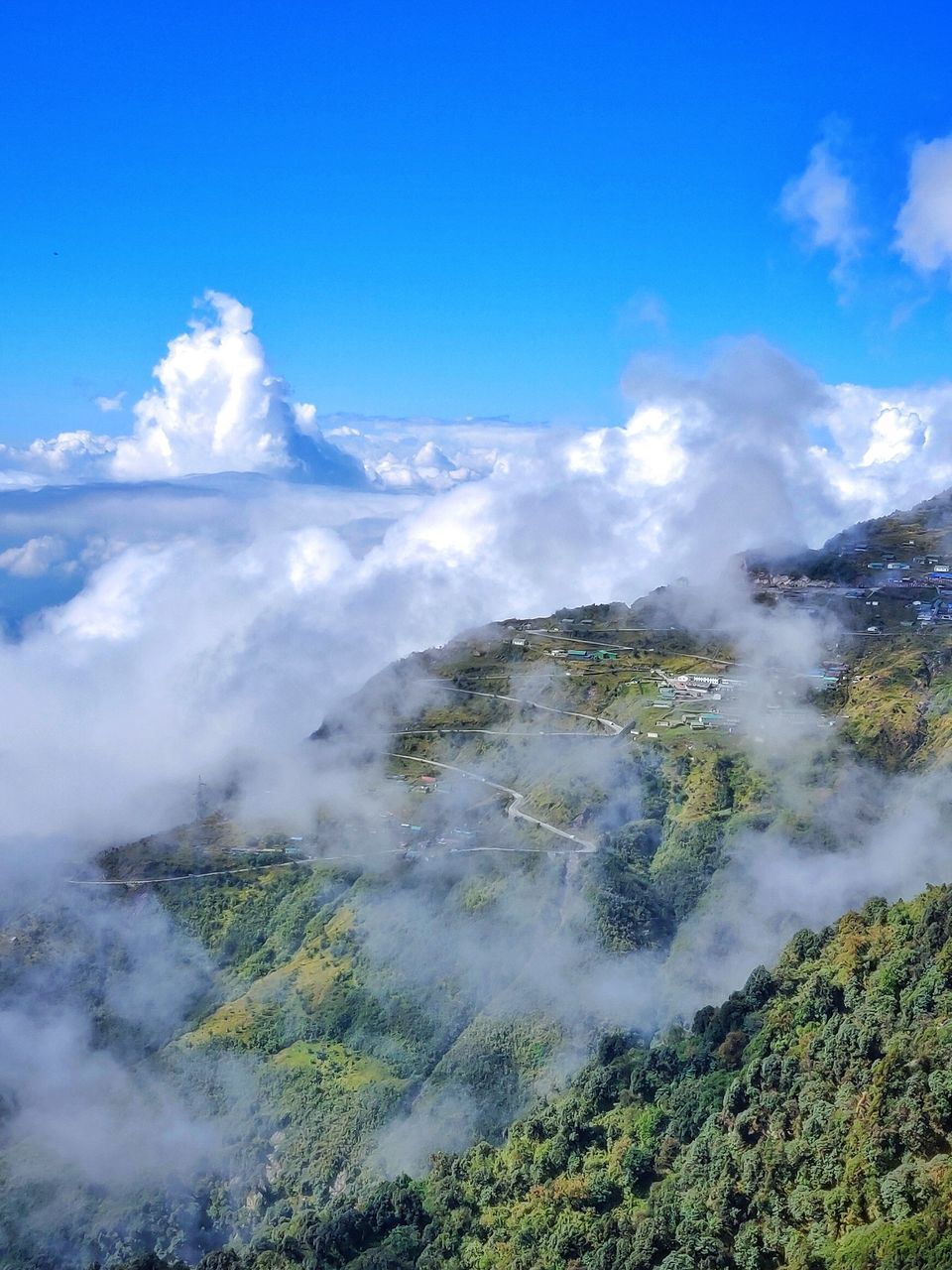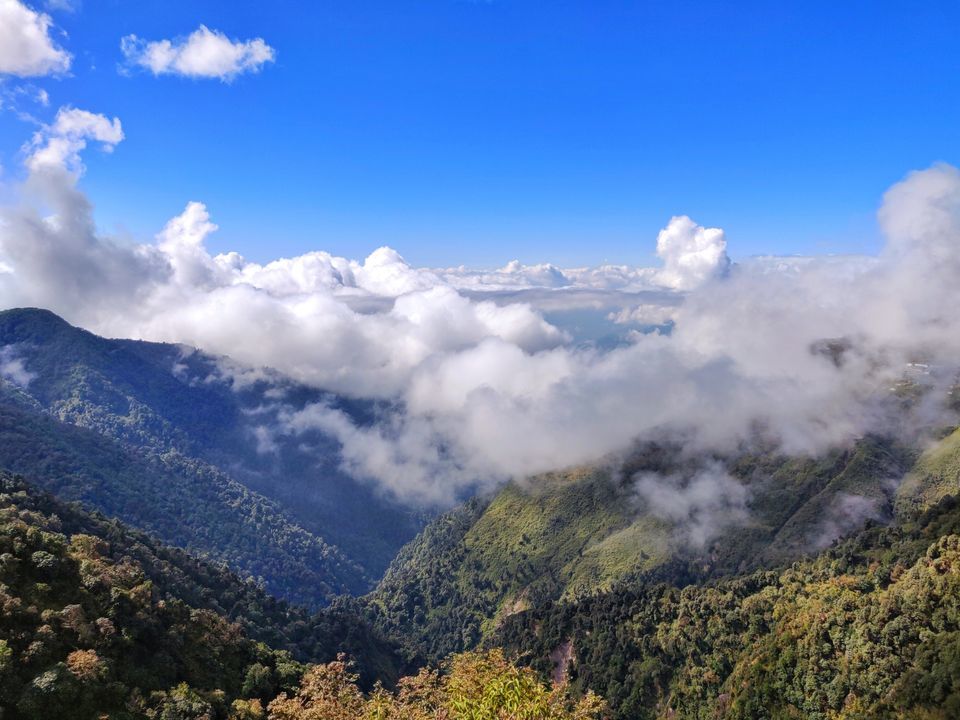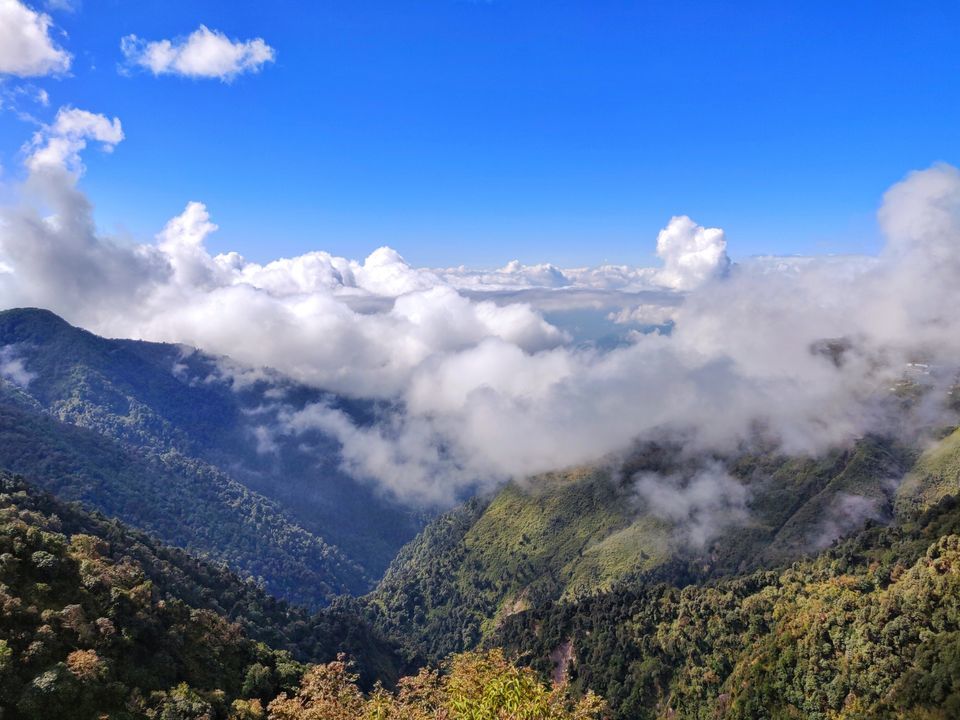 Once done at Nathula Pass, we started our journey back towards Gangtok (more details of the Nathula experience in a separate post). We also covered Baba Harbhajan Singh temple on the way. Few KMs before reaching Gangtok, there is a detour we took to visit Ganesh Tok where there is the iconic viewpoint of Gangtok (photo above). It's a quick detour you can take if you have 15-20 minutes to spare.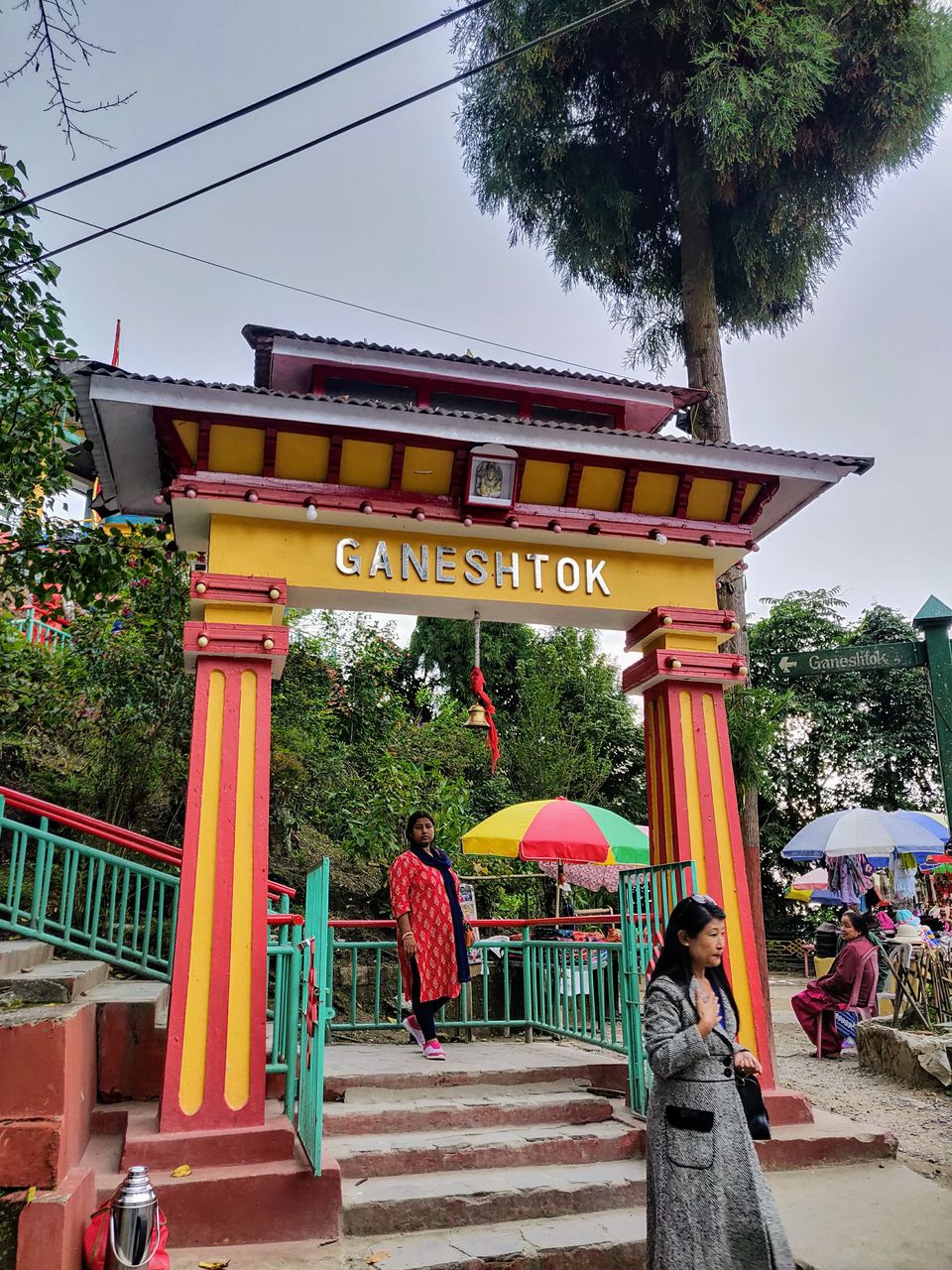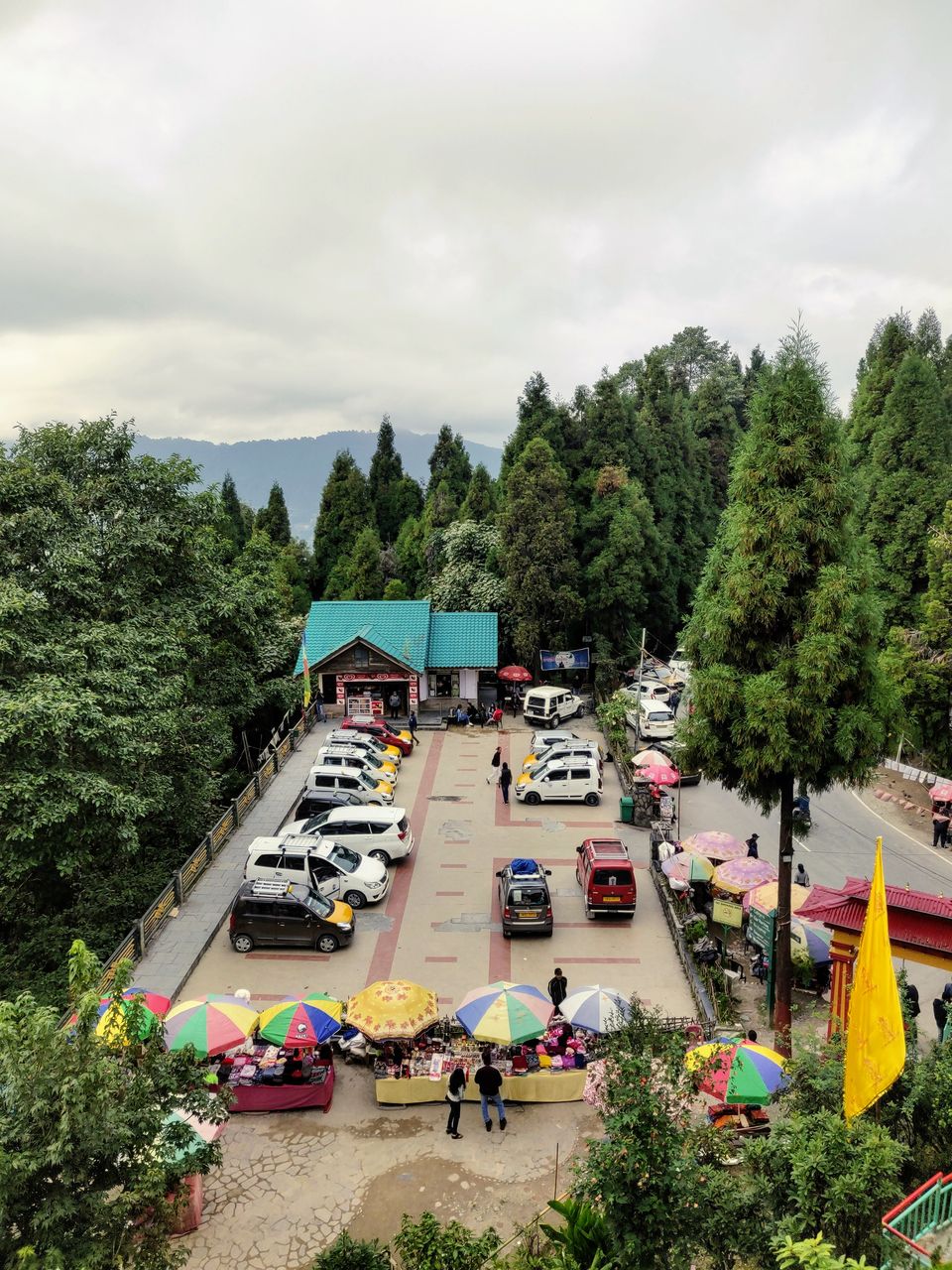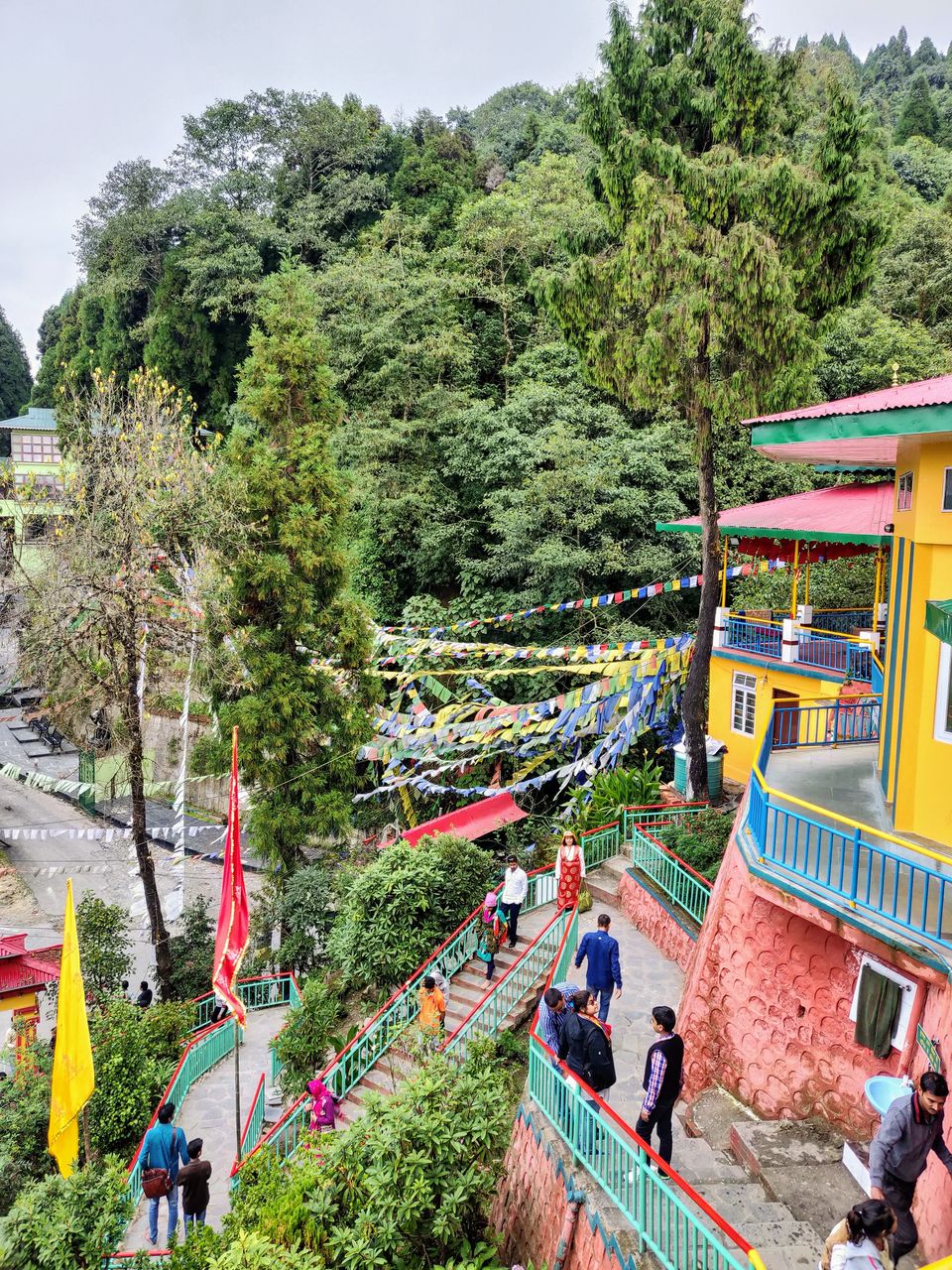 Tsomgo Lake: 38 km from Gangtok and at an altitude of 12,400 ft, the ethereally beautiful Tsomgo (Changu) lake is a must on every visitors itinerary. A winding road through rugged mountain terrain and sharp cliffs takes you to Tsomgo, which means source of the water in Bhutia language. The lake derives its water from the melting snows of the mountains surrounding the lake. Of legendary beauty, the lake looks different at different seasons. In winter the placid lake remains frozen with the area around it covered in snow while in late spring the profusion of flowers in bloom adds a riot of colours around the lake.
The lake is associated with many myths and legends and is revered by the Sikkimese as sacred. It is believed that in olden times, Buddhist monks would study the colour of the water of the lake to forecast the future. The lake is also of special significance for the Jhakris [faith healers] of Sikkim who congregate here annually on Guru Purnima, which coincides with the festival of Raksha Bandhan, from all over the state to offer prayers.
Yak Riding is another popular and exciting experience in Sikkim. While at the lake do take the opportunity to ride one. Depending on how much you can negotiate with the Yak caretaker, you can get a great deal while posing with your family for a nice click. Don't worry, as soon as your get down from your car, many of them will approach you and you will have a lot of options.
Given the height and the water body, the temperature might fall pretty quickly if there are heavy clouds in the sky. Please carry some warm clothes along.
We also stopped at M G Road for a quick shopping experience at the most happening spot in the city. We had some snacks and bought few souvenirs for our family and friends.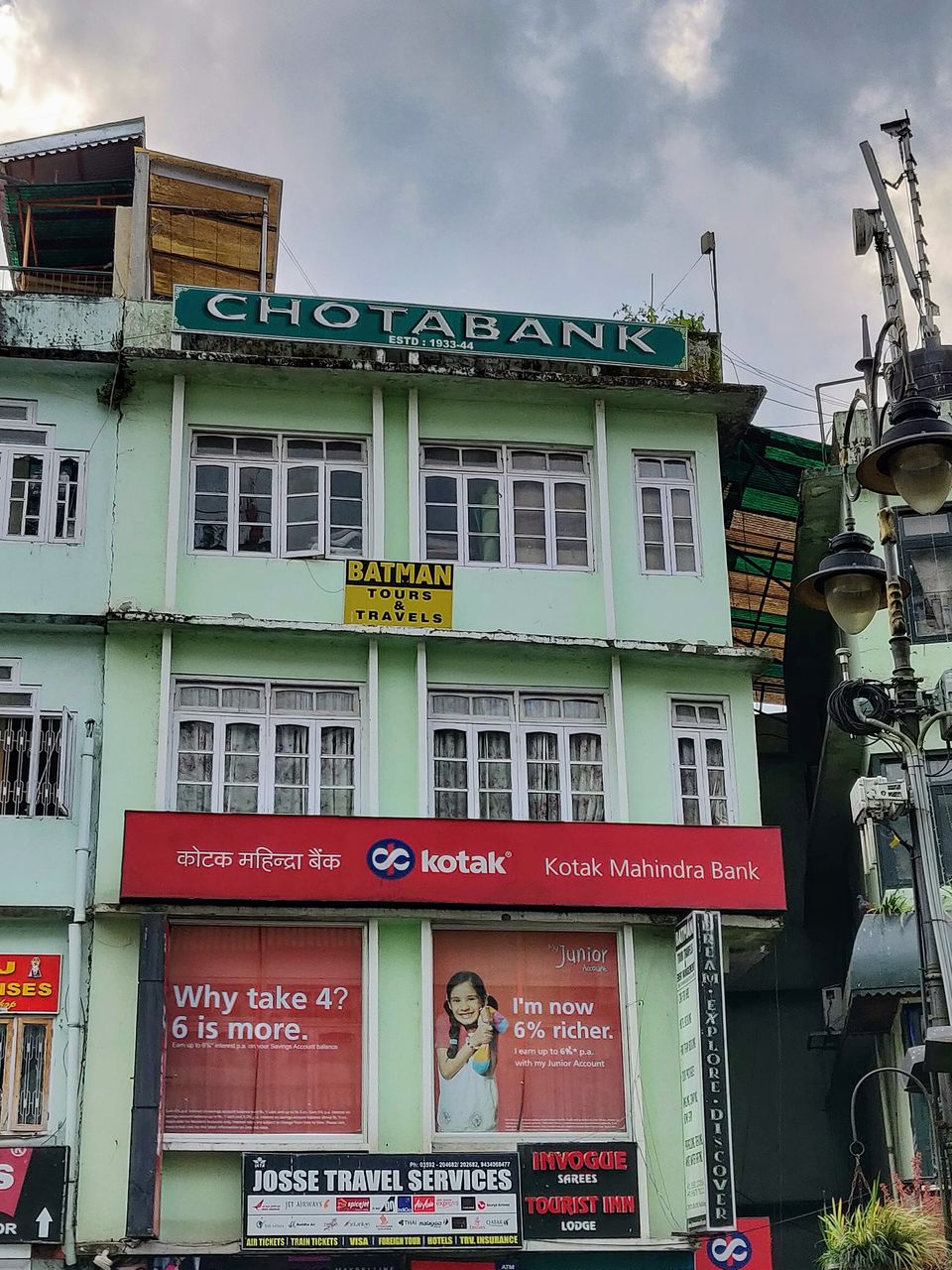 We reached our guest house by evening and bid good bye to Prem. We were to check out from the guest house next morning to start for Namchi. Stay tuned for the Part 2 of the trip.