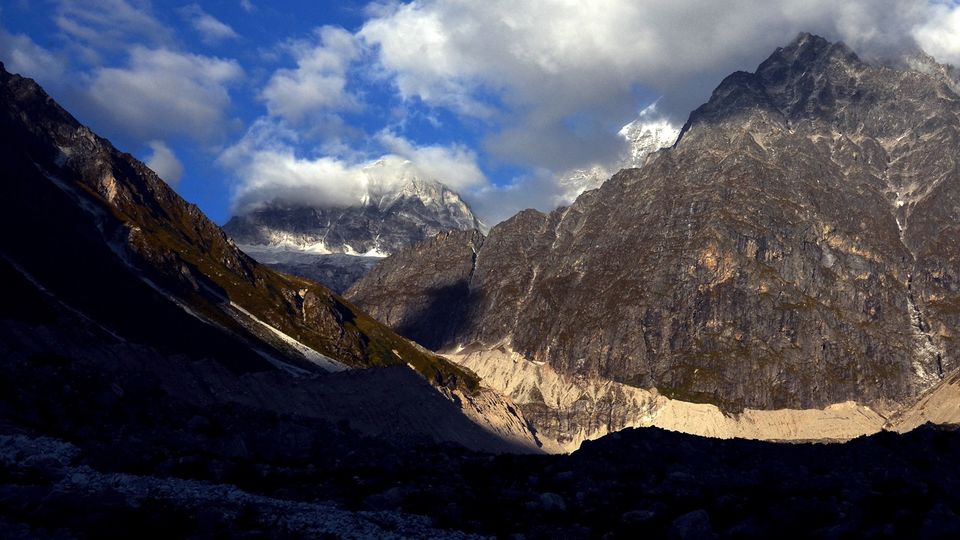 "Mountains are the beginning and the end of all natural scenery."
Himalayas are beautiful, majestic and mythical too. This mighty mountain range is home to so many gems, hill retreats, lakes, flora, fauna and much more. Himalayas are of great significance in Hindu mythology and finds an important place in vedas, scriptures and upanishads as well. From holy shrines to sacred rivers, all are positioned in this stunning mountain range of India. And one fascinating gem is the Nanda Devi Biosphere Reserve. 
The Mysterious Nanda Devi Biosphere Reserve
Also known as 'Devbhoomi' - Uttarakhand is houses some famous hill retreats like Nainital, Mussoorie, Auli and the sacred Chardhams. But there lies few hidden gems that are less visited or less talked about. One such place which is still less-known to people is Kag Bhushandi Tal in Uttarakhand. Nestled at an elevation of 4400 m above sea level, this sacred high altitude lake comes under the Nanda Devi Biosphere Reserve. The area surrounding the lake is decorated with the beauty of Phen Kamal Flowers.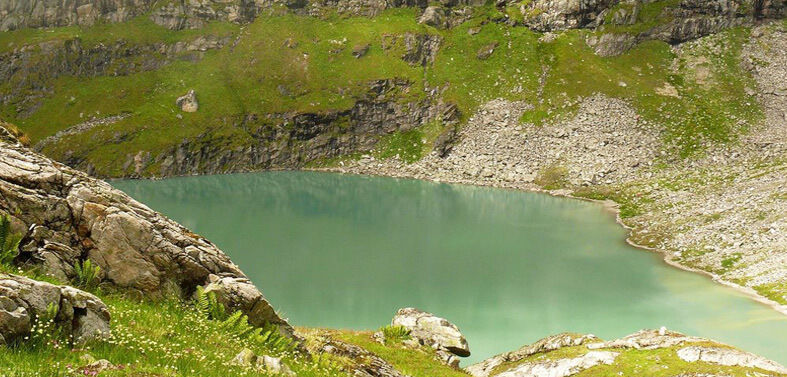 How To Reach Nanda Devi Biosphere Reserve
Situated near the famous Valley of Flowers and holy shrine of Hemkund Sahib, Kag Bhushandi Tal can be accessed through Govindghat. From Bhyundar Village the trek to this mythical lake diverts to the Kag Bhushandi Valley crossing Lakshman Ganga over a makeshift bridge. Tucked between two soaring high mountains this emerald lake in Uttarakhand is visited mostly by experienced trekkers as it is positioned at high altitude. Cradled in the lap of snow-clad Hathi Parvat near Kankul Pass, Kag Bhushandi lake can also be reached by Vishnuprayag (the confluence of the rivers Dhauliganga and Alaknanda).
The trek to this high altitude sacred lake passes over slippery rocks and glacial moraines. It one of the toughest treks in Garhwal Himalayas and varies from moderate to difficult. So, if you planning to do this high altitude trek in Uttarakhand, your fitness level must be quite good. This trekking trail is less travelled, hardly any human presence and offbeat therefore one needs to follow all the important guidelines to travel to this mighty lake in Himalayas. Permission from Forest Department of Joshimath is a must to enter the Nanda Devi Biosphere Reserve.
The best time to visit this trekking destination is during the months May, June, September and October. Due to such a high altitude, it's really difficult to reach Kag Bhushandi Tal during Monsoon and Winter season.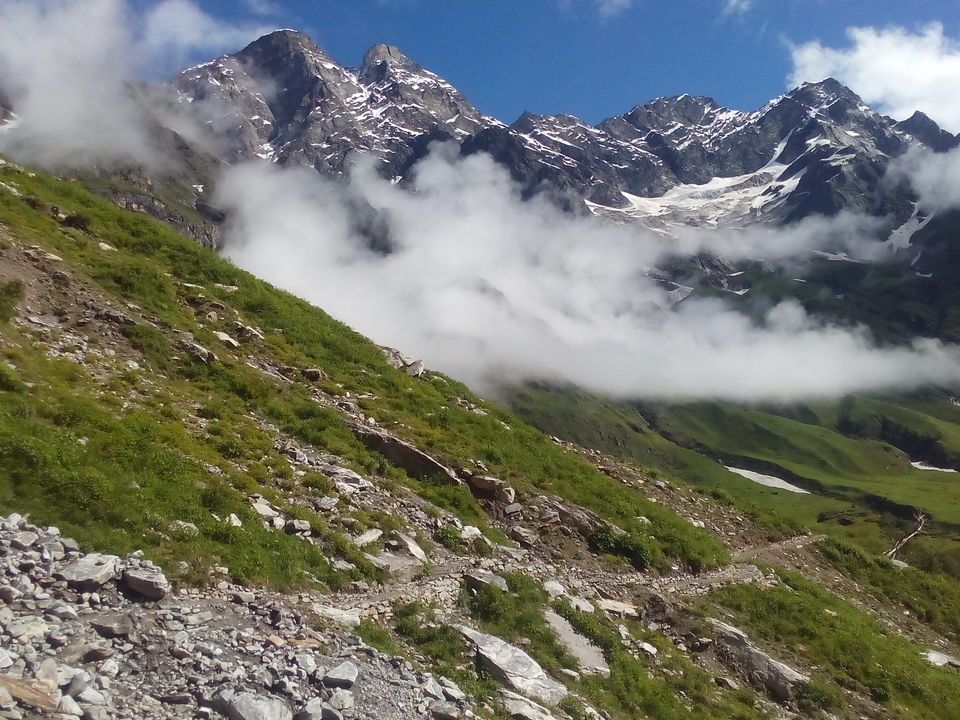 Legends Associated With The Lake
In Sanskrit, the term 'Kag' means crow. This pious emerald lake is called 'Kag Bhushandi' because a large number of crows come here to die as per a local folklore. There are several Hindu mythological stories associated with this sacred lake in Uttarakhand. Above the lake there are two huge irregular shaped rocks that are believed to be the Kag (crow) and Garuda (eagle) who are in a heated discussion regarding the universal affairs.
Another story says that the crow is a learned brahmin from Ayodhya (the birthplace of Lord Ram) and due to the curse of sage Lomas the brahmin was changed into a crow by him.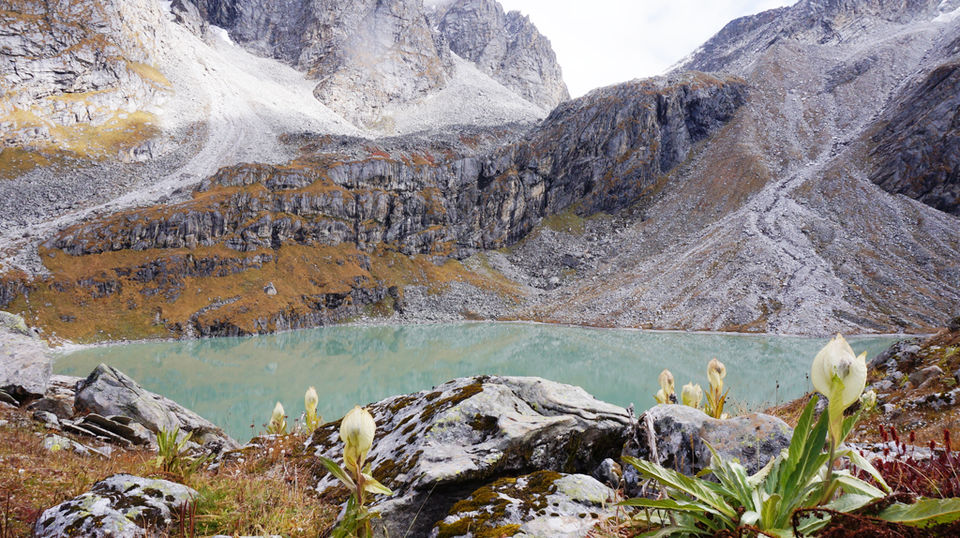 Trek Itinerary
Pre-Trek Day 1: Reach Joshimath from Haridwar/Rishikesh/Dehradun
Pre-Trek Day 2: Acclimatization and Trek arrangement Day at Joshimath
Day 1: Trek from Joshimath to Bhyundar village to RoopDhungi (12 kms)
Day 2: Trek from RoopDhungi to Simartoli to Rajkharak (14 kms)
Day 3: Trek from Rajkharak to Kag Bhushandi (8 kms)
Day 4: Trek from Kag Bhushandi to Gounchha Udiyar (8 Kms). Night stay will happen in Tents.
Day 5: Trek from Gouncha Udiyar to Painka to Govindghat (10Km trek & 7 Kms. Drive over night stay in guest house with hot dinner
Day 6: Govindghat to Haridwar/Rishikesh/Dehradun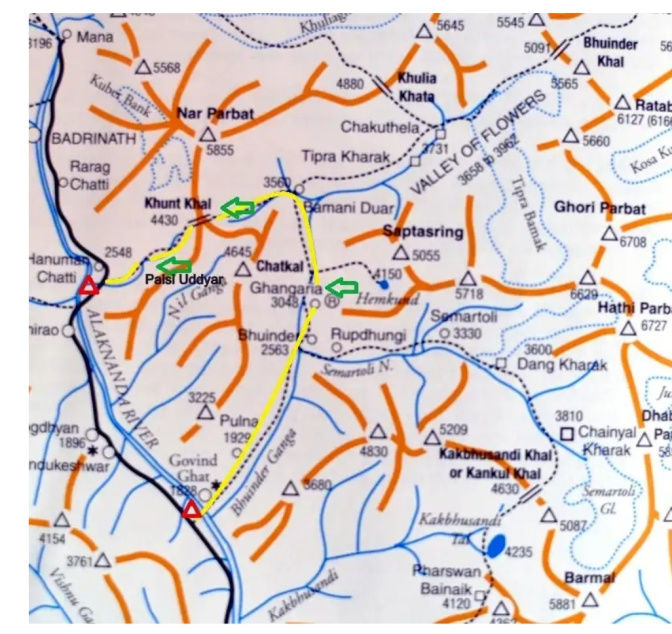 Don't litter and travel in a responsible manner. It's our duty to keep our travel destinations and especially the Nanda Devi Biosphere Reserve clean. 
Follow My Travel Journey On Instagram @ _sahil18.