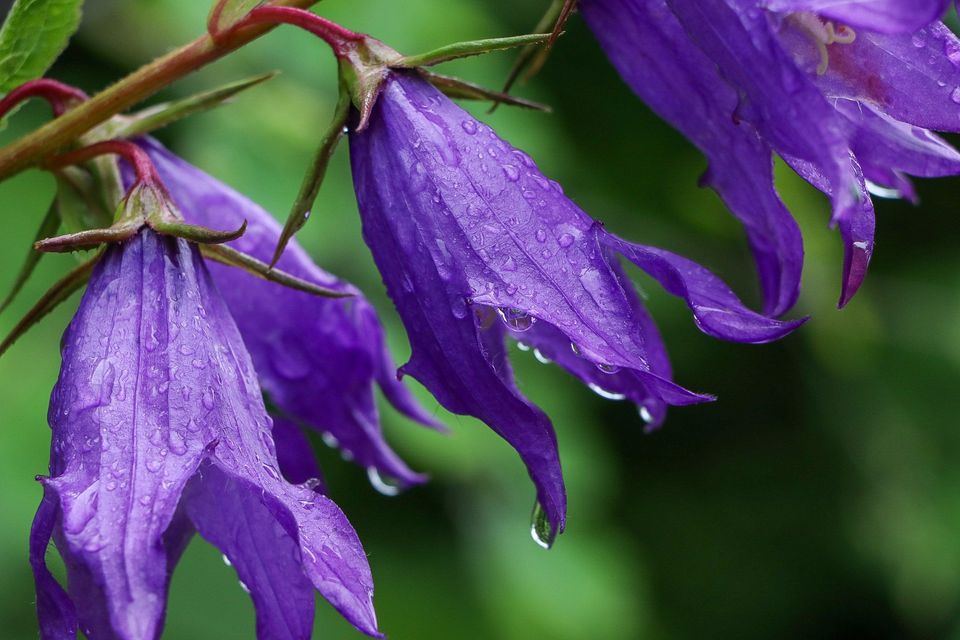 Known for its meadows of endemic alpine flowers, the Valley of Flowers is located in Chamoli district of Uttarakhand. A part of the Nanda Devi Biosphere Reserve, the Valley of Flowers is a UNESCO World Heritage site and also India's largest botanical garden. While going to this sublime beauty, you will pass through many isolated hamlets, abandoned areas, and a wide range of flora and fauna, which is an experience of a lifetime. The valley consists of around 600 species of flowers and is a home to many rare animals, including the Asiatic black bear, snow leopard, red fox, and also a number Himalayan birds.
Now let's look into the detailed travel guide of Valley of Flowers where I will be sharing all the details regarding transportation, accommodation, permits, etc.
Suggested Itinerary
•Day 0- Start your overnight journey from Delhi to Haridwar/Rishikesh.
•Day 1- Haridwar/Rishikesh – Joshimath.
•Day 2- Joshimath – Govindghat – Pulna – Ghangaria.
•Day 3- Ghangaria – Valley of Flowers – Ghangaria.
•Day 4- Ghangaria – Hemkund Sahib – Ghangaria.
•Day 5- Ghangaria – Govindghat – Joshimath.
•Day 6 (optional)- Joshimath – Auli – Gorson Bugyal – Joshimath.
•Day 7- Joshimath – Haridwar/Rishikesh. Explore Haridwar/Rishikesh or overnight journey to Delhi.
How to Reach
Since the Valley of Flowers is located very far away, you need to take multiple journeys to get there.
•Assuming that you are starting your journey from Delhi, you'll first have to take an overnight bus to either Haridwar or Rishikesh. There are a plenty of buses that leaves from ISBT Kashmere Gate and Majnu ka Tilla. You will easily get a good bus under INR 500. You can also take an overnight train to Haridwar. Try to reach Haridwar/Rishikesh before 7am as the last bus leaves around 7:30 am.
•From Haridwar/Rishikesh, you'll have to take another bus to Joshimath. You'll be covering a distance of around 280kms which will take 10-12hrs. The bus to Joshimath will cost INR 480. Alternatively, you can also take a taxi to either Joshimath or Govindghat which will cost you around INR 9,000. Although tiring, the entire journey is very scenic and make sure to soak in the most from this beautiful ride to Joshimath.
• You'll have to either take a shared taxi or a private taxi from Joshimath to Govindghat. Shared taxi will cost INR 100 per person whereas the private taxi will cost you INR 1,000. You'll be covering a distance of 20kms which will take around an hour.
•From Govindghat, you can choose to walk 4kms till Pulna village, which is the starting point of the trek to Ghangaria, the base village. You can also take a shared taxi to Pulna which will cost you INR 50 per person.
•Your 13kms long trek to Ghangaria starts from here. It will take around 4-6hrs to reach there. It's a very scenic route that you'll be trekking through. The path is well laid out and not very steep. Only the last 5kms from Bhyundar Village is completely steep. There is no descend until you reach Ghangaria. You can also hire porters or mules from Pulna. Helicopter services are also available from Govindghat to Ghangaria.
There are plenty of eateries in the way so you won't have to worry about food. Also, there are many water sources as well. Please refill your bottles there and avoid buying any packaged water bottles.
•Both, Valley of Flowers and Hemkund Sahib trek starts from Ghangaria.
Valley of Flowers Trek
Start early from Ghangaria as the journey to the valley is 5kms. After that the valley is itself 8kms long. However, the distance travelled in the valley depends on how you want to explore the valley and your stamina. The trek is not that much difficult. The path is laid out with gradual ascend. Another reason to start early is that you can't stay inside the valley after 5pm. Also, don't forget to take packed lunch with you as you'll be spending the entire day exploring the valley and there are no shops or eateries inside the valley.
Right after you start from Ghangaria, you'll reach a forest check post after 30mins. Here, you are required to show your ID and purchase your permit. It'll cost INR 150 for Indians and INR 600 for foreigners and will be valid for three days. You can't enter the valley after 2pm and you are supposed to report at this forest check post before 5pm, otherwise you'll be fined. Also, you are not allowed to carry tobacco, alcohol, speaker, drone, inside the valley. You can submit these at the check post and take them back while exiting the valley.
Once you enter the main valley, you'll be astounded to see the vast meadows of colorful alpine flowers. Some of the most notable flowers are Blue Poppy, Dog Flower, Marigold, Himalayan Rose, Orchids, Himalayan Bell Flower, etc. It also offers eye-catching spectacles of cascading waterfalls and wild flowing streams. If the weather is clear, you can also spot mighty Himalayan peaks of Nilgiri Parvat, Bhyundar Khal, Gauri Parvat, etc.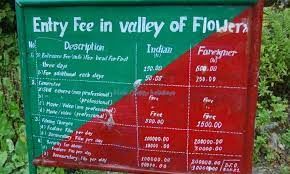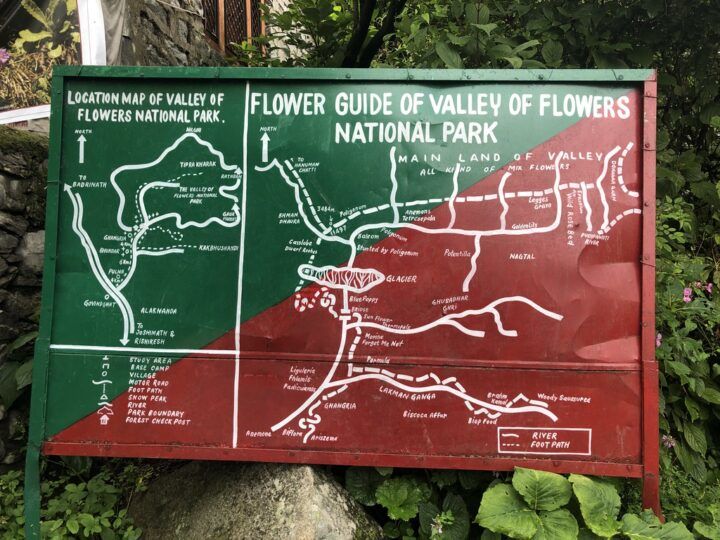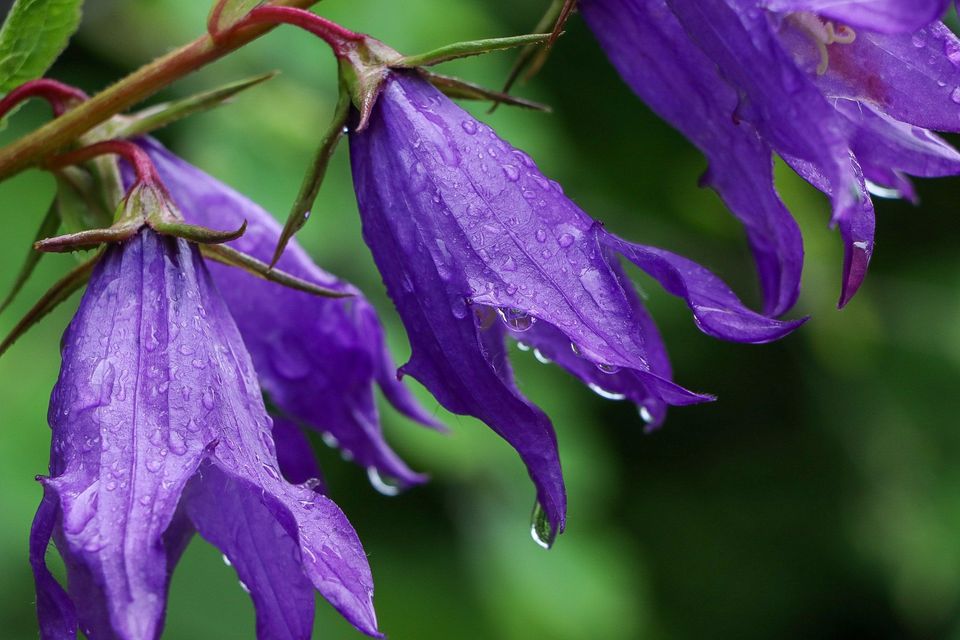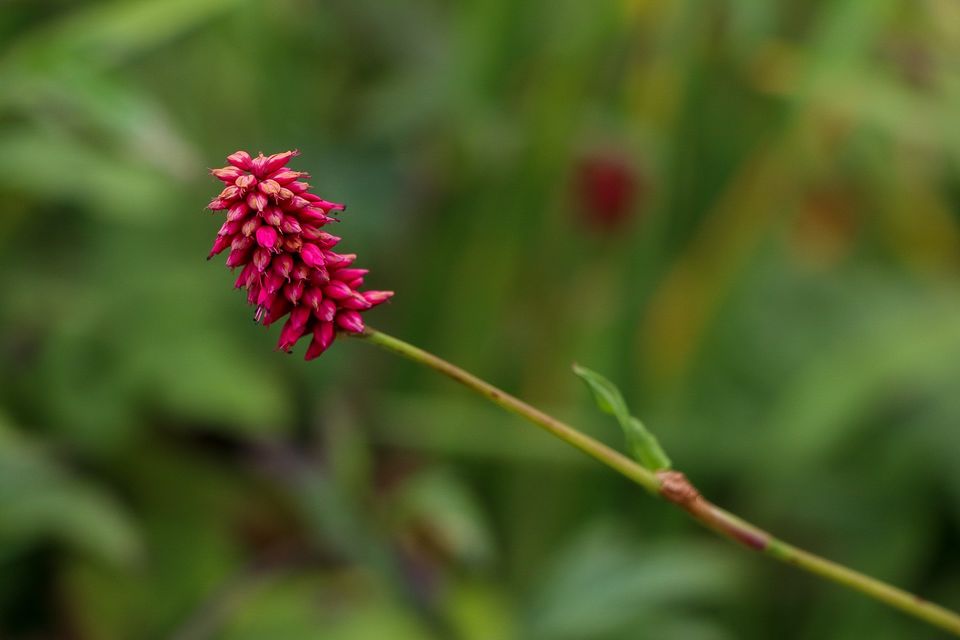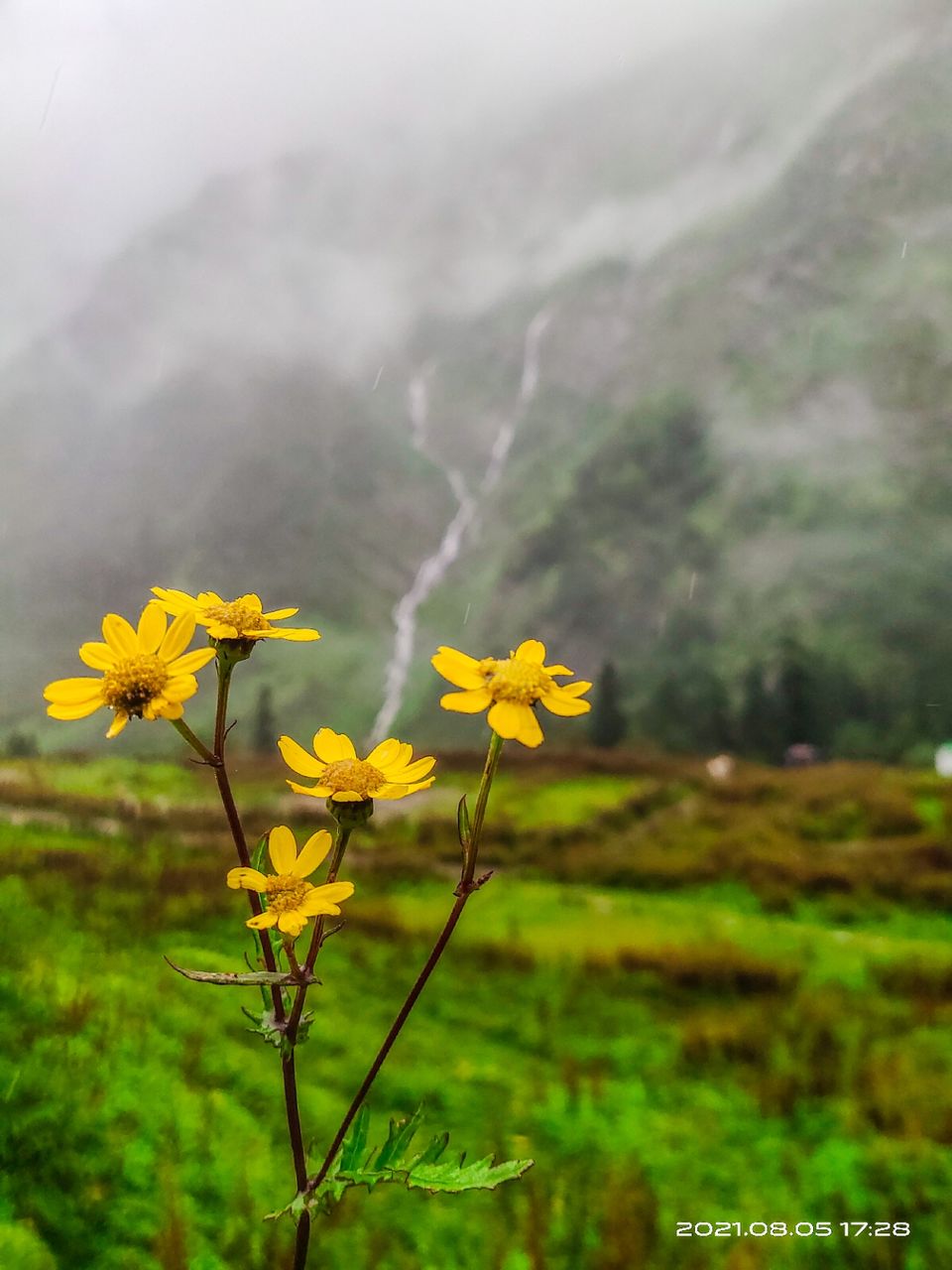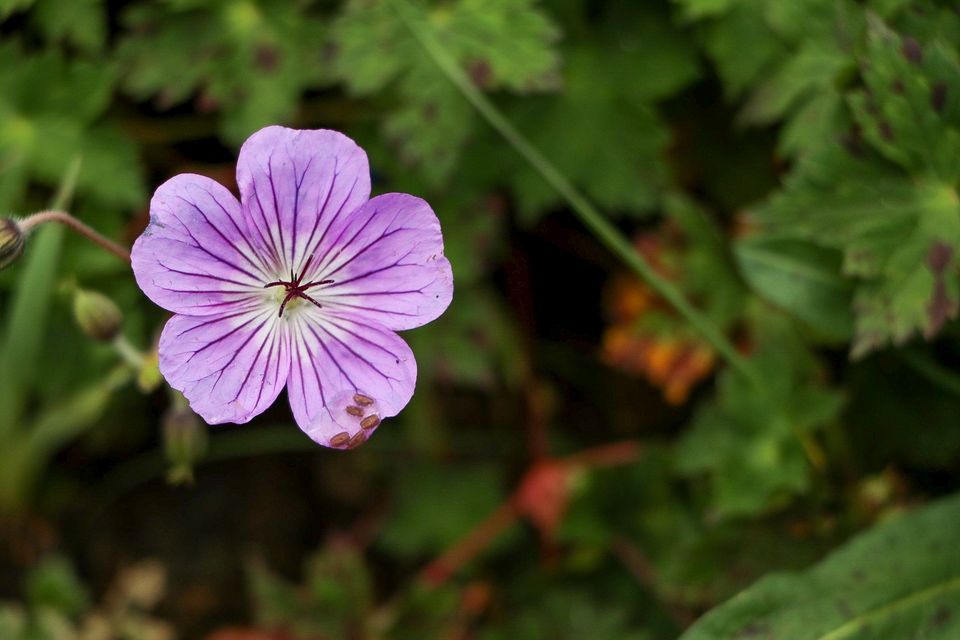 Hemkund Sahib Trek
Hemkund Sahib is one of the most revered of all the Sikh shrines. Perched at an elevation of 15,200ft, it is the World's Highest Gurudwara. The path is well laid and steep. The trek is 6kms long and it takes around 4-5hrs to reach due to the steepness. There are mules and porters available in Ghangaria in case you don't want to trek. There are a number of shops, dhabas and water sources on the way.
The Gurudwara is magically placed beside the mirror like glacial lake, Hemkund. This lake is fed by the melting glaciers of Hathi Parvat and Saptrishi Peaks. During clear weather, you can see the flawless reflection of the Gurudwara and the mountains. Don't forget to lookout for the rare Brahmakamal which can be spotted in Hemkund Sahib. Enjoying hot langar at 15,000ft after a tiring trek is an experience of a lifetime. People usually come down to Ghangaria in the evening, but you can choose to stay in the Gurudwara for a night.
One important thing about this trek is that you gain altitude very quickly. From 10,000ft (Ghangaria), you gain more than 5000ft in just a matter of 4-5 hours. Therefore, the chances of Acute Mountain Sickness (AMS) hitting you becomes much more. Make sure to have good sleep, good food and keep yourself hydrated to prevent AMS. Some common symptoms of AMS include nausea or vomiting, dizziness, headache, fatigue, shortness of breath, and loss of appetite.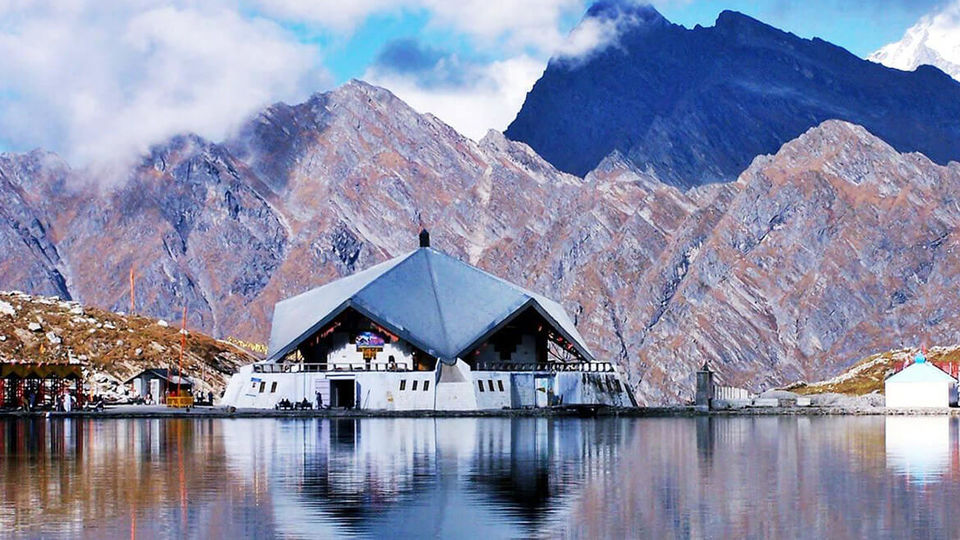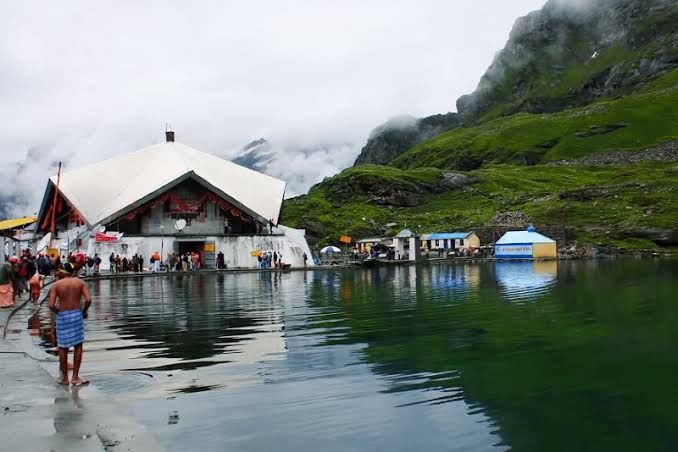 Best Time to Visit
Valley of flowers remains snow covered and inaccessible for most part of the year. The valley officially opens in June and you can visit till September. There is no such specific opening and closing dates as it completely depends on the snowfall. Every year a spectacular flowering bonanza begins in these high altitude alpine meadows.
The best time to visit the valley is from mid-July to mid-August. Most number of flowers bloom during this part of the year and you'll see the entire valley covered in different colorful flowers. After august the number of flowers start reducing slowly and the plants start maturing and die but not before dropping their valuable seeds for the next year.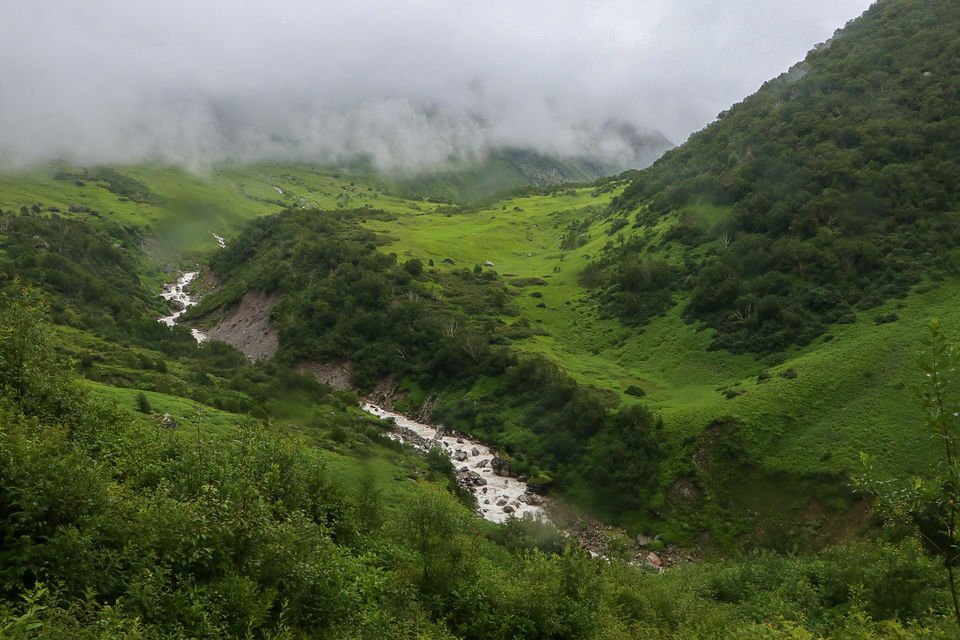 Where to Stay
•Joshimath- Joshimath is a modern town and have a large number of staying options. From expensive resorts, hotels, and guest houses, to cheap ashrams, dharamshalas, etc. You can find a room as cheap as INR 500.
•Ghangaria- The entire village is full of hotels and guest houses. You can also stay in the GMVN guest house, just beside Ghangaria Helipad. Accomodation charges ranges from INR 500 to INR 2,500 for a room. If you want to cut down your expenses even more then you can opt to stay at the Gurudwara in Ghangaria. They have lots of rooms and provides them for free. The rooms and quite decent and comfortable.
Mobile Connectivity, ATM and Petrol Pump
Full connectivity is available from Rishikesh to Govindghat. Only Jio and BSNL works in Ghangaria. There is no network in the Valley of Flowers.
You'll get the last ATM in Joshimath. Make sure to withdraw ample cash from there if you are not carrying any.
The last petrol pump in also available in Joshimath.
Essentials for a monsoon trek
I. Water resistant trekking pants.
II. Waterproof trekking shoes.
III. Raincoat or Poncho.
IV. Rain cover for backpack (no need if you have a poncho).
V. Sturdy walking stick or trekking pole.
VI. Extra pair of socks.
VII. Windproof or waterproof jacket.
VIII. Waterproof gloves.
IX. Plastic bags for your wet clothes.
X. Umbrella (optional).
If you are looking for some adventure and feeling the adrenaline rush already, it's time to go trekking!
Think we missed out on something? Tell us about it in the comments below. Or write about it here on Tripoto and earn Tripoto Credits!