"Once the Travel bug bites there is no known antidote, and I know that I shall be happily infected until the end of my life." - Micheal Palin. I never knew that bug is gonna bite me. I have been traveling and exploring places since 2012. However, after visiting Ladakh on bike in 2015, it becomes like a seasonal infection to me and then I visited Spiti in 2016, Badrinath, Kalpeshwer Mahadev, Hemkund Sahib & VoF in 2017. This was fourth consecutive year for my exploration for which I take off for at least 8 days in May or Jun. This year I had an option to explore Sach pass/Pangi valley/Kishtwar/Mughal Road or Nainital/Kasauni/Munsiyari. After my solo trip to Badrinath, Kalpeshwer Mahadev, Hemkund Sahib & VoF in 2017, I was more interested towards trekking rather than just riding a bike. I realized that traveling solo is better than traveling in a group as it gives you flexibility to go anywhere, anytime and you feel free from boundations, eventually you explore more and learn more but it needs more preparation and experience. However, for new travellers traveling in a group is always recommended as its safe and secure. So, I dropped all the plans of riding and decided to complete Panch Kedar. I had already visited Tungnath & Kalpeshwer Mahadev the shortest of 5 and was left with all 3 lengthy treks. Approx. trek distance for Rudranath is 24 kms, Madmaheshwer is 18 kms, Kedarnath is 18 kms, Vasuki Tal is 8 kms and Chorabari Tal is 4 kms one side that means total trek for entire trip is approx. 144 kms which was too much compared to 55 kms trek which I did during my trip in 2017. I started 25 kms cycling every day to get physically fit, get my bike serviced and purchased essentials like dry fruits, water resistant trekking shoes, woolen socks etc. Finally applied for the leaves and got approval from May 19th to May 28th. With limited days I was supposed to cover each trek in a single day and the day I get down from any trek, I had to ride to the next point as well before the day ends. The plan was actually very difficult to cover in 10 days but I had no choice and I don't want to leave any of these for next year. So, decided to make an attempt and start from Rudranath trek first because it the most difficult & lengthiest one and I knew that if I plan to do that at the end then I would have not left with so much energy to complete it within a day.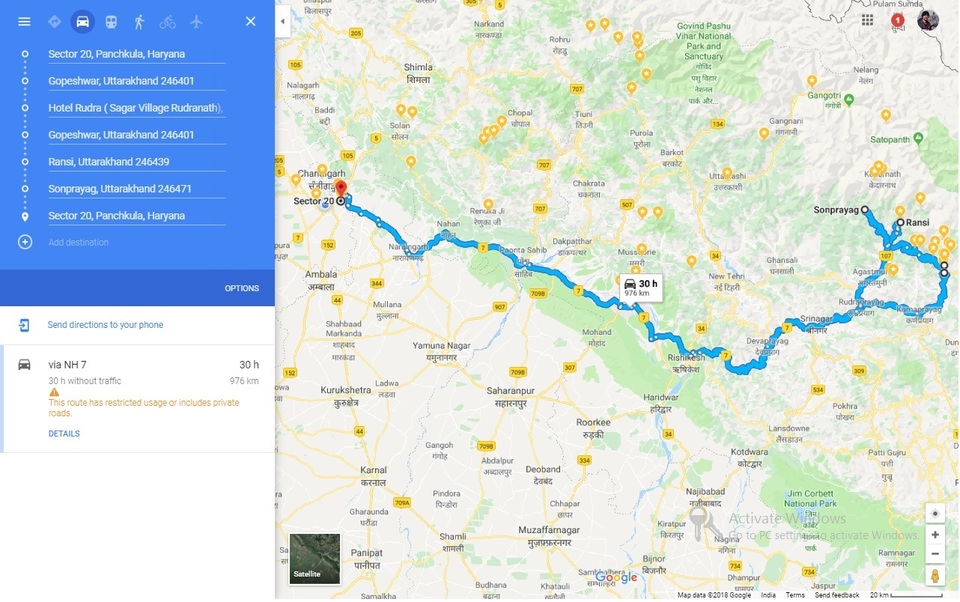 PLANNING

Day 1: Chandigarh to Gopeshwer (405 kms Ride)
Day 2: Gopeshwer to Sagar Village (7 kms Ride) Sagar Village to Rudranath (24 kms Trek)
Day 3: Rudranath to Sagar Village (24 kms Trek) Sagar Village to Gopeshwer (7 kms Ride) Gopeshwer to Ransi (90 kms Ride)
Day 4: Ransi to Madhyamashwer (18 kms Trek)
Day 5: Madhyamashwer to Buda Madhyamashwer to Ransi (21 kms Trek) Ransi to Sonprayag (64 kms Ride)
Day 6: Sonprayag to Kedarnath (18 kms Trek)
Day 7: Kedarnath to Vasuki Tal to Kedarnath (16 kms Trek)
Day 8: Kedarnath to Chorabari Tal to Kedarnath (8 kms Trek)
Day 9: Kedarnath to Sonprayag (18 kms Trek)
Day 10: Sonprayag to Chandigarh (405 kms Ride)
JOURNEY STARTS
Day 1 | May 19, 2018 | Chandigarh to Gopeshwer
After a night shift, reached home at 4:30 am. Took bath, dressed for the ride, had light breakfast, packed my bags and loaded on the bike and left from Panchkula around 7 am. Sun was out but the temperature was still good as it was the early hours. Just within 25 kms I started feeling sleepy, tried riding with open visor but it didn't work and had to take first tea break in just 40 mins. Washed my face and had a strong cup of tea few kms after Raipur Rani.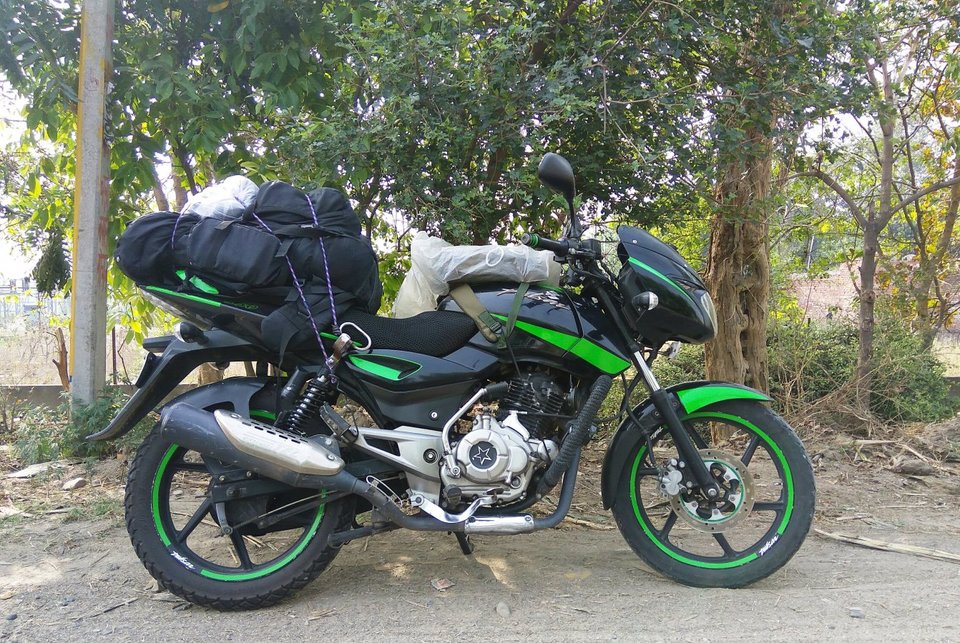 This time I choose Jagadhri, Roorkee, Haridwar, Rajaji National Park, Rishikesh route over regular Nahan, Poanta Sahib, Dehradun and Rishikesh route as this route has many bad patches with numerous speed breakers after crossing Nahan which is back breaking and time consuming. So, I rode nonstop till Roorkee, had light breakfast at Roorkee. Now the Sun was completely out and shining bright. Until I reached Haridwar around 11:40 am I was completely soaked in sweat. Reached Rajaji National Park around 12:30 pm, it was bit relaxing there and got many opportunities to click photos as well.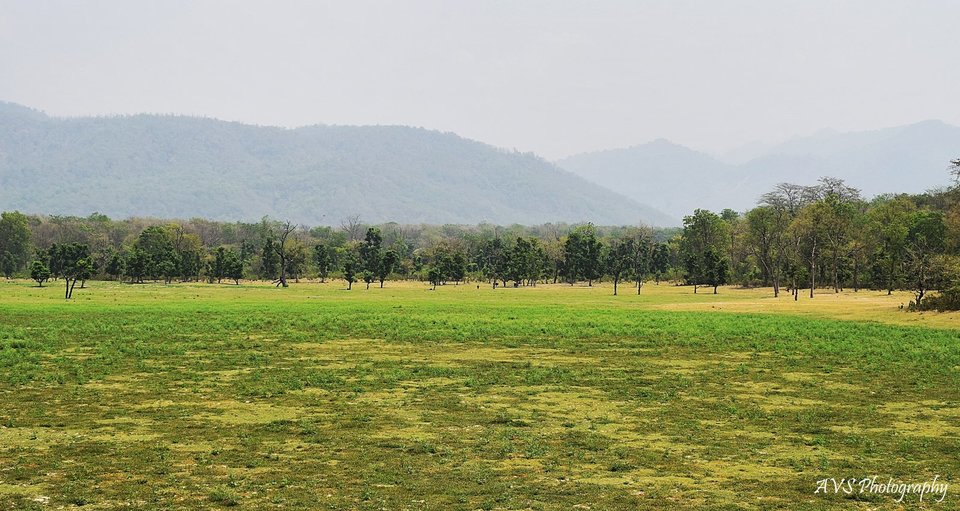 With frequent breaks to get hydrate I managed to reach Devprayag around 4 pm. Temperature was still high but some relaxation with cold winds due to river Ganga flowing along with the road.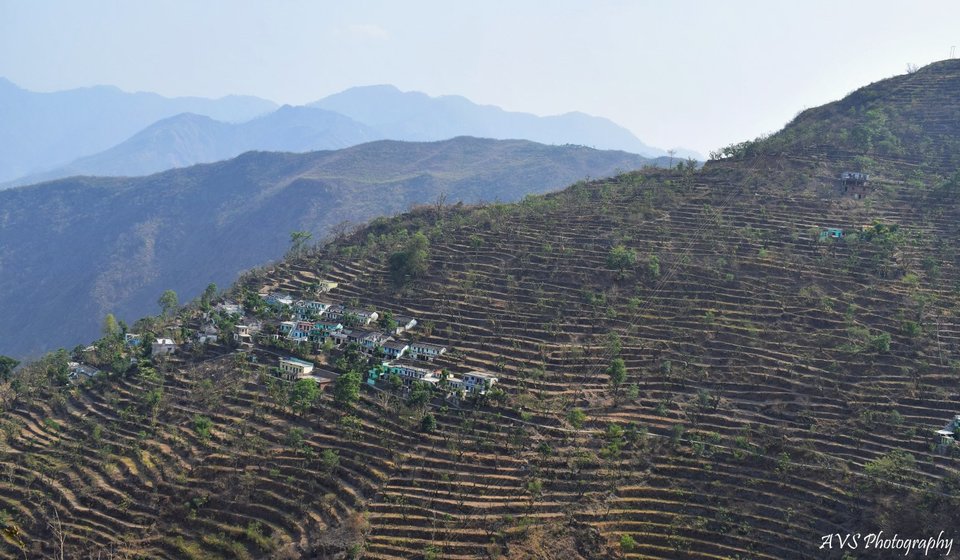 ​Reached Rudraprayag at 6:20 pm, until I was completely exhausted and out of energy. Once I thought to stay there but then realized that I won't be able to complete the Rudranath trek in one day hence I kept on riding. Now the clouds started gathering and the cool breeze boost the moral.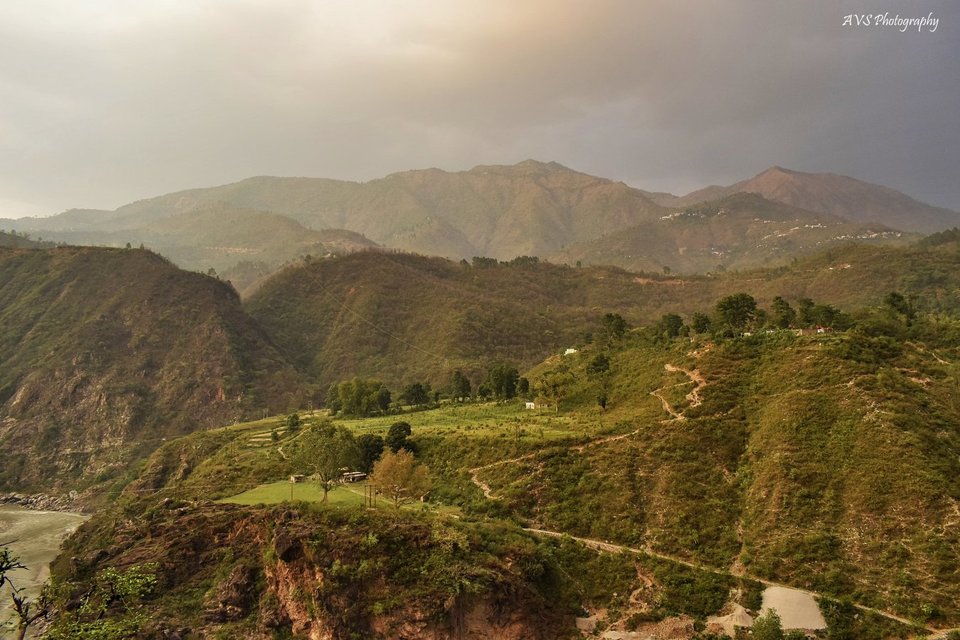 As, I approached Karanprayag it started drizzling but soon it stopped. It was completely dark until I reached Chamoli, thanks to the newly installed lights which helped me to ride comfortably in the dark as well.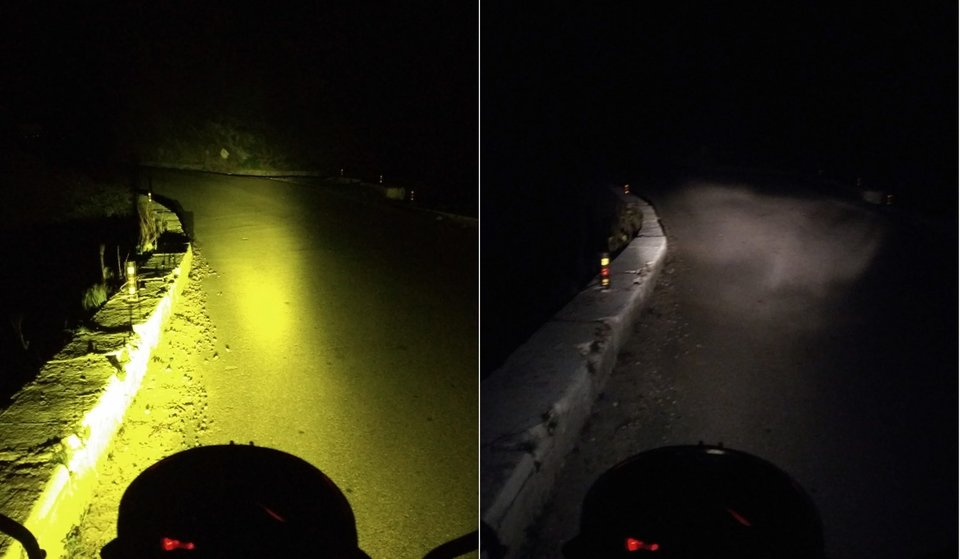 Finally managed to reach Gopeshwer by 9:15 pm, it was pretty cold there as the town has received a good rainfall in past one hour. By the time I found only few hotels and dhaba which were open. So, booked the room instead of riding till Sagar Village as there were very limited hotels most of them close between 8-9 pm. I was very tired by the time so just unloaded my luggage and put my gadgets on charging and slept.

Day 2 | May 20, 2018 | Gopeshwer to Sagar to Rudranath
By 5 am, me and my gadgets were fully charged and were ready for the exciting day. Packed the stuff in 2-3 bags which was not required for trekking like helmet, riding gears, extra clothes etc. and handover at the hotel reception.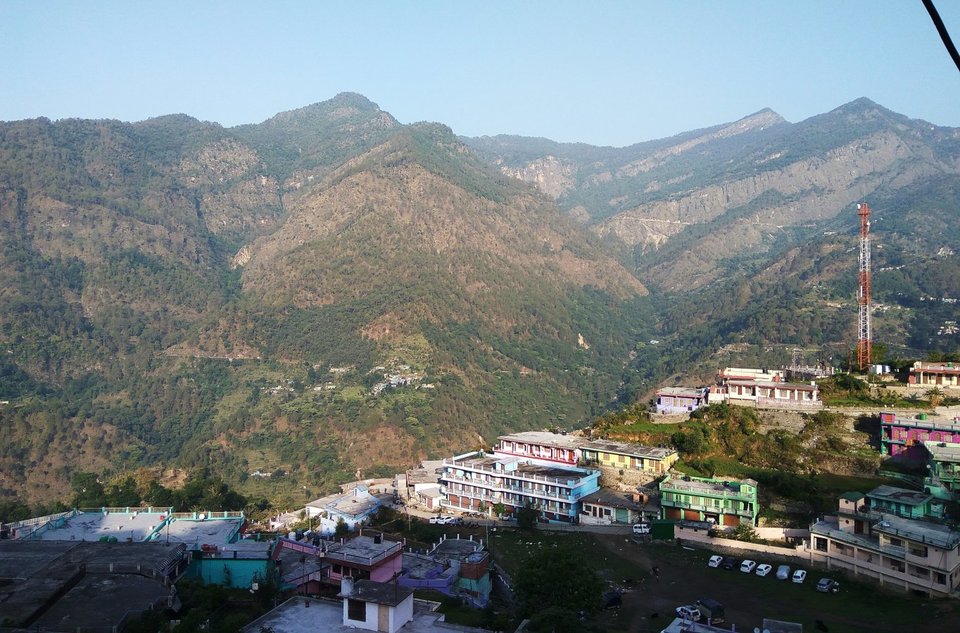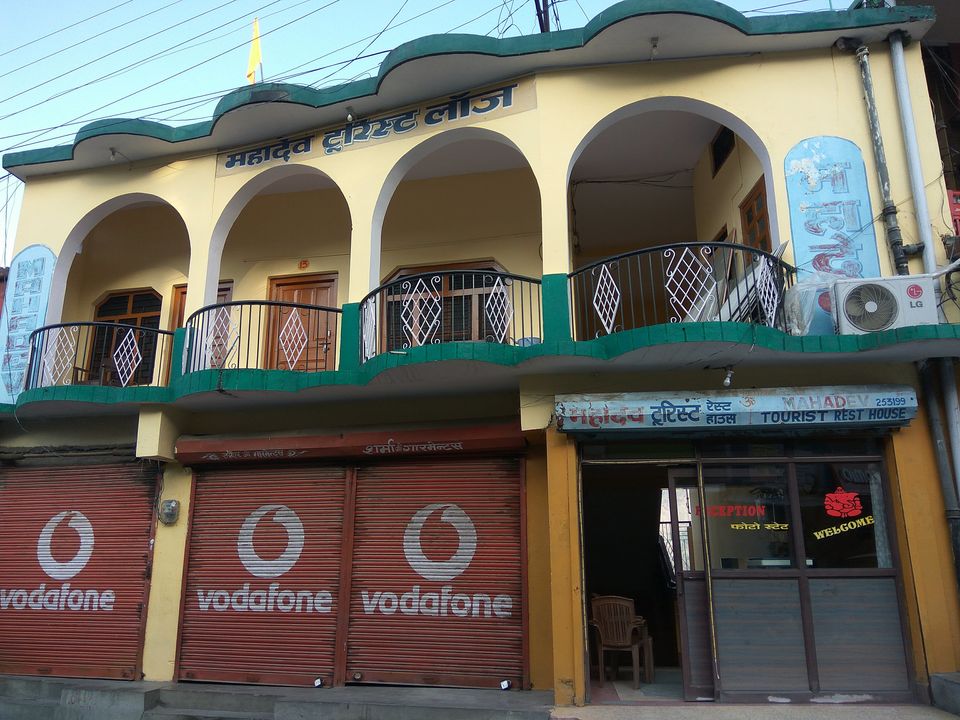 Rode 7 kms towards Sagar village with main bag which includes first aid kit, camera kit, dry fruits, rainwear, thermo flask etc. Parked the bike at random place in the village and started the trek to Rudranath (3600 mts altitude) around 8 am.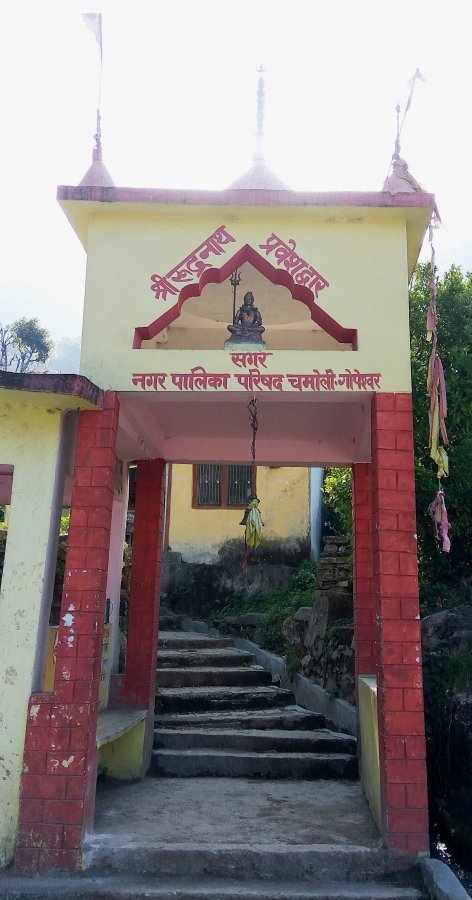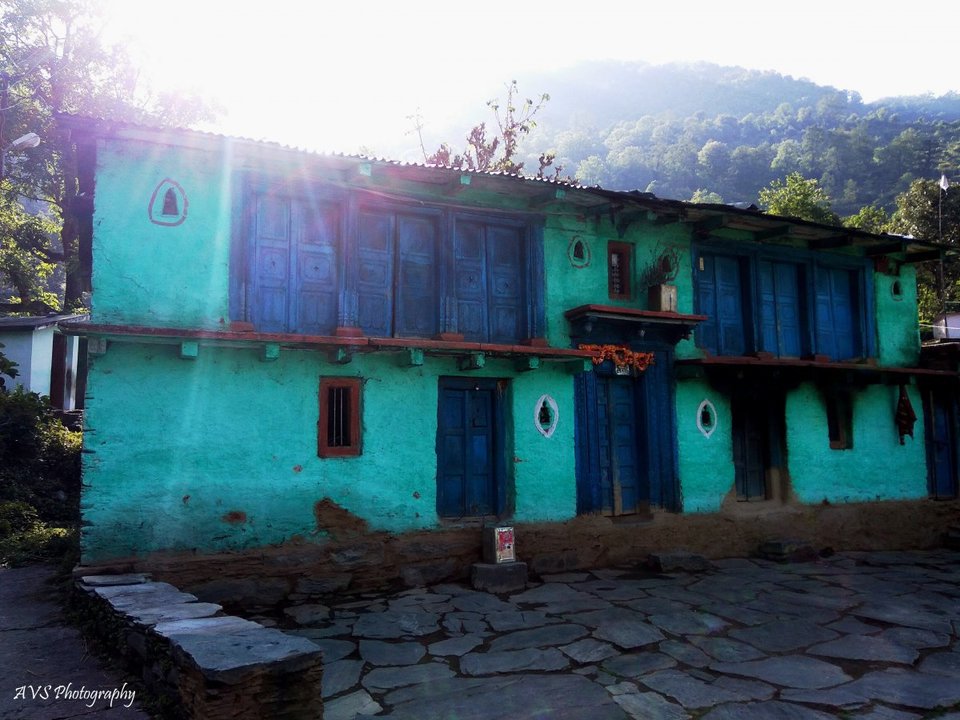 First 4-5 kms passes through villages, fields and forest until reached Pun Bugyal which is the first place with a dhaba for night halt/food.

There onwards again 4 to 5 kms of the trek passes through the dense forest after that steep incline until Panar Bugyal.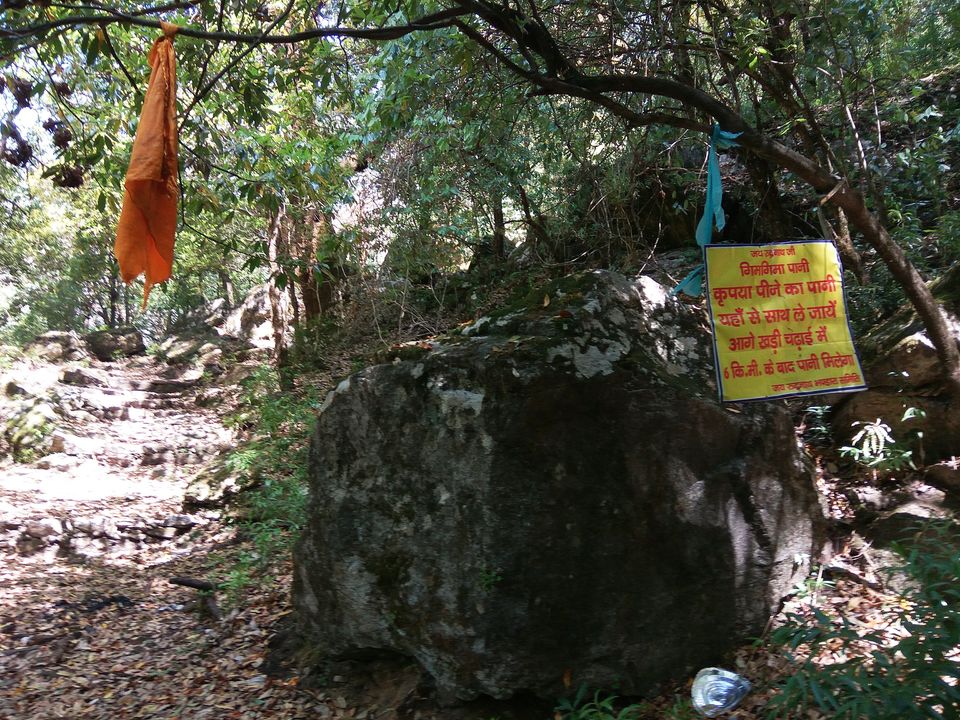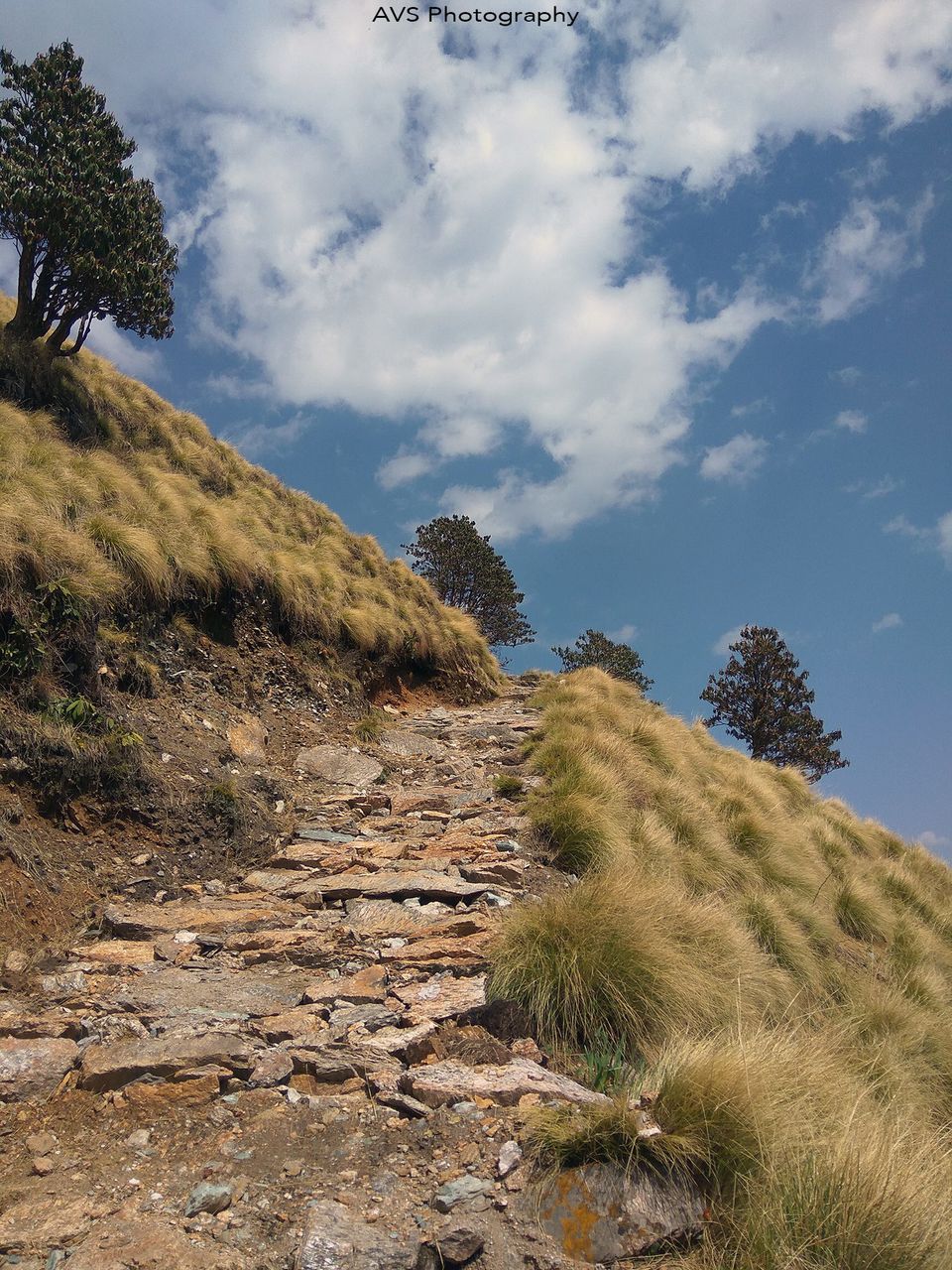 This is the most difficult and time consuming portion of this trek. In between there are 2 dhaba for tea, Maggie & accommodation before we reach Panar Bugyal.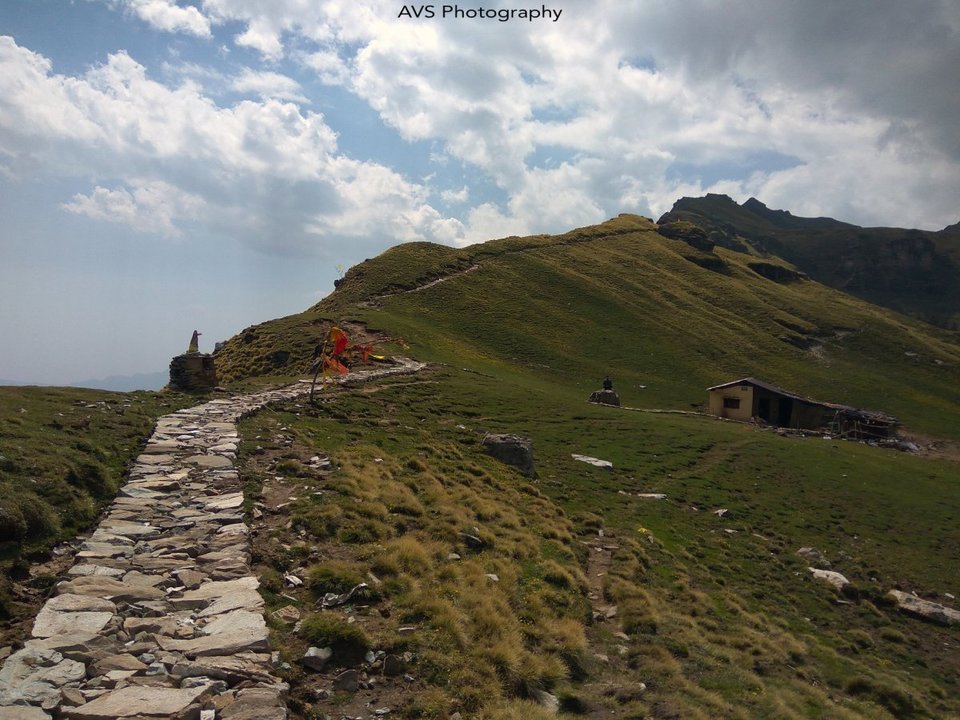 Panar Bugyal is a very beautiful place with the 360° view of highest peaks on one side and the deep valley on the other side. It is also an ideal place for night halt as this place offers a very beautiful meadow and is good for night photography opportunities, pitching own tents as well. There is one dhaba with basic food and accommodation.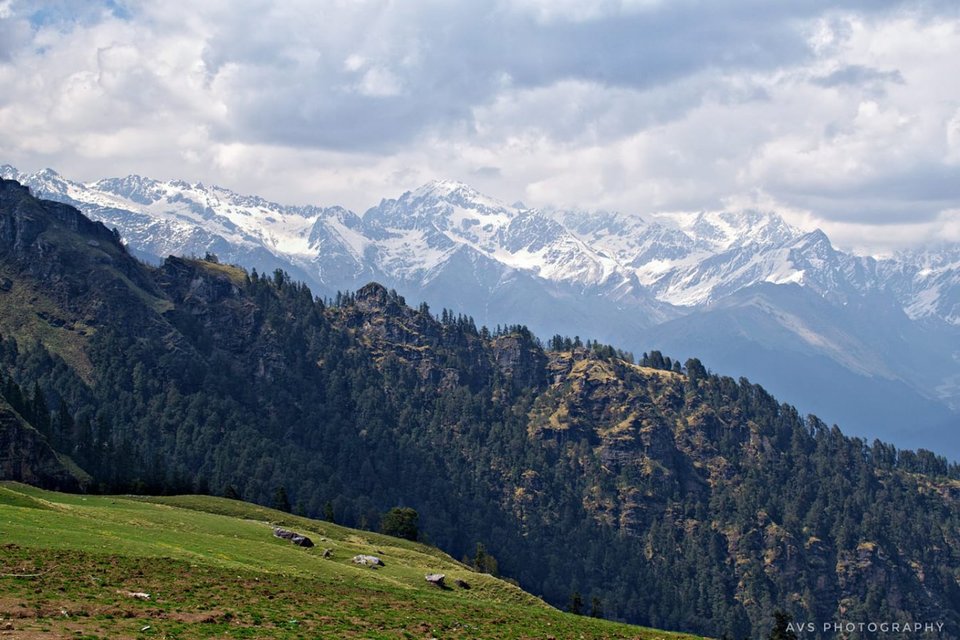 After that 8 kms trek is not less than a dream. Altitude keeps on raising until you reach Pitra dhar (Ridge) which is 4 kms from Panar.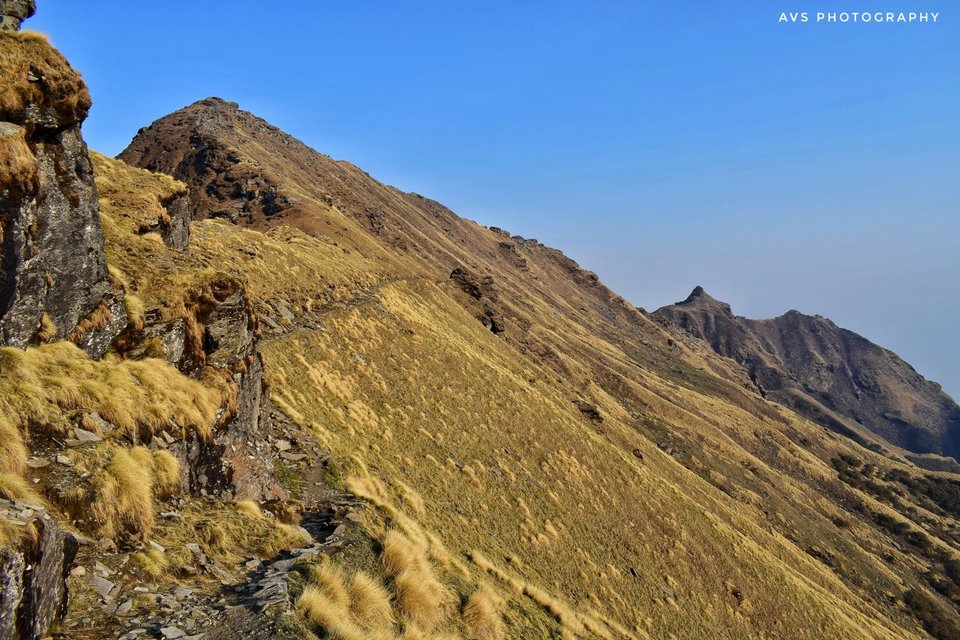 There after 4 kms trek to Rudranath is downhill and after 1 kms you reach Panch Ganga which is the last point for food/stay before Rudranath.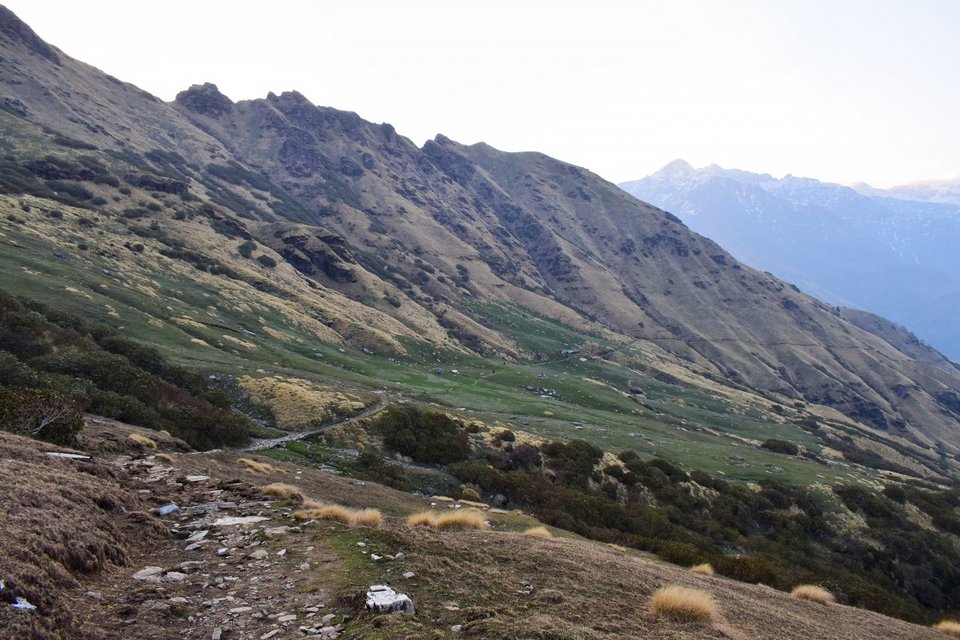 I managed to reach this point around 6:40 pm. By then the temp dropped so much that I had to take my jacket, woolen cap and gloves out of my bag. The temple was still 3 kms from this point so I continue walking. Now I focused less on clicking pictures as it was resulting blurry images due to less light and taking out tripod could be wastage of time as I wanted to reach before it gets dark.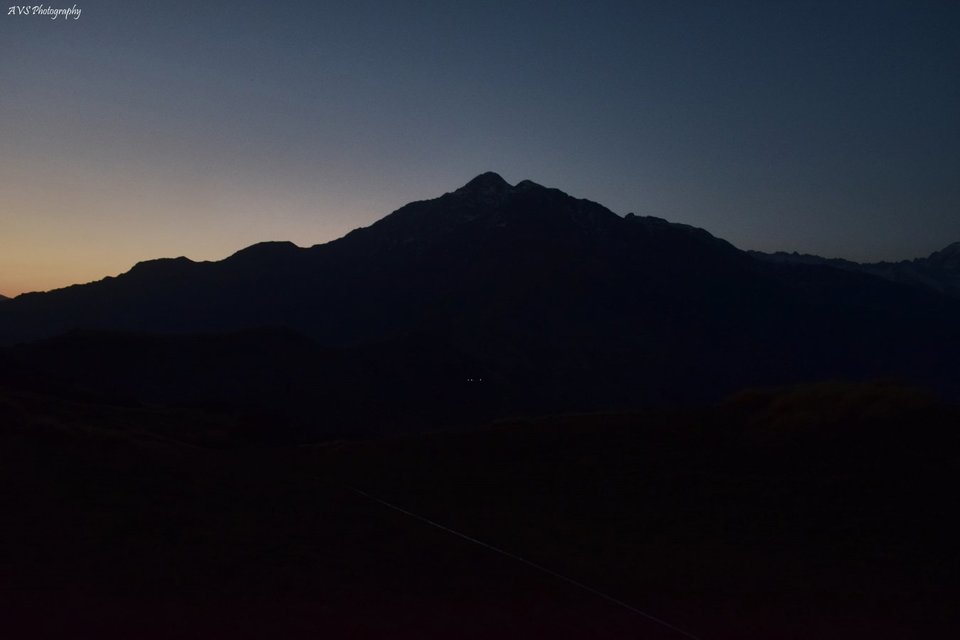 Finally around 7:40, got the first view of the temple and it was almost dark by then. So, had to turn my mobile flash on to see the trek properly, somehow I managed to reach the temple Dharamshala by 8:10 pm which is barely 100 mts from the temple. Dharamshala has very basic facilities like dinner, tea and bedding in a hall for just Rs 400, they also have proper washroom with bone chilling ice cold water. There is 1 hall for male members, 1 for female members and 1 hall for Dharamshala staff which is also served as kitchen. I wanted to click some night shots but didn't have enough energy to get out of my blanket and face the cold winds. So I slept after having a tea and khichdi. Total trek from Sagar to Rudranath is around 22-24 kms and recommend to do with a night halt at Panar Bugyal which is at 16 kms from Sagar.
Day 3 | May 21, 2018 | Rudranath to Sagar to Gopeshwer to Ransi
Curiosity of watching a sunrise from such an amazing place woke me up just before dawn. It was very cold outside, climate was clear and I could see the wide range of Himalayas in silhouettes against the dark blue sky. I was all set with my camera to capture the glimpse of sunrise over highest mountain peaks.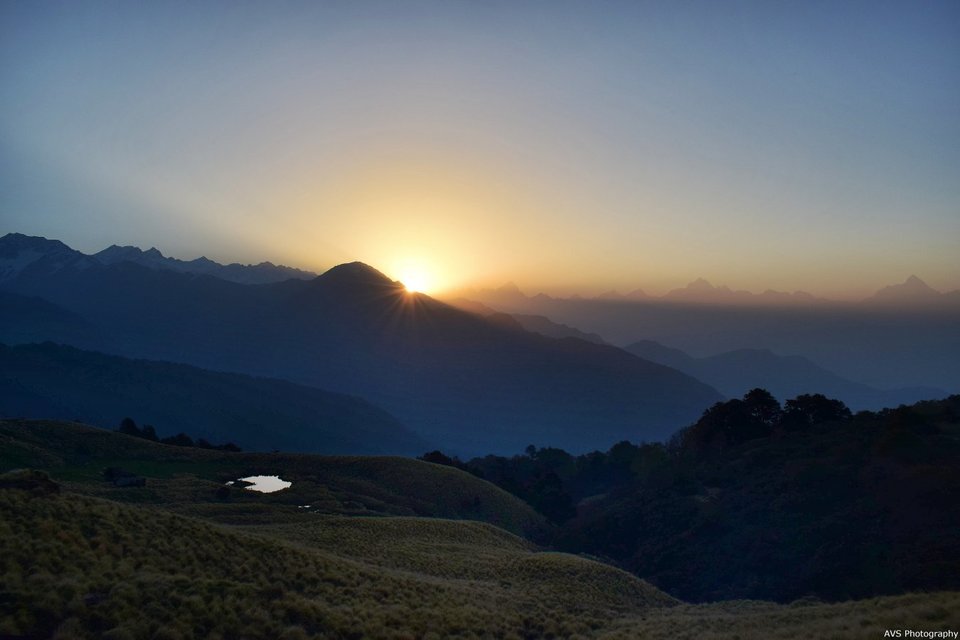 After clicking pictures, I visited the temple to take the blessings of bholenath and to know more about Panch Kedar. It was a blissful moment for me; I was living the most awaited moment, surrounded by a positive energy & breathtaking views.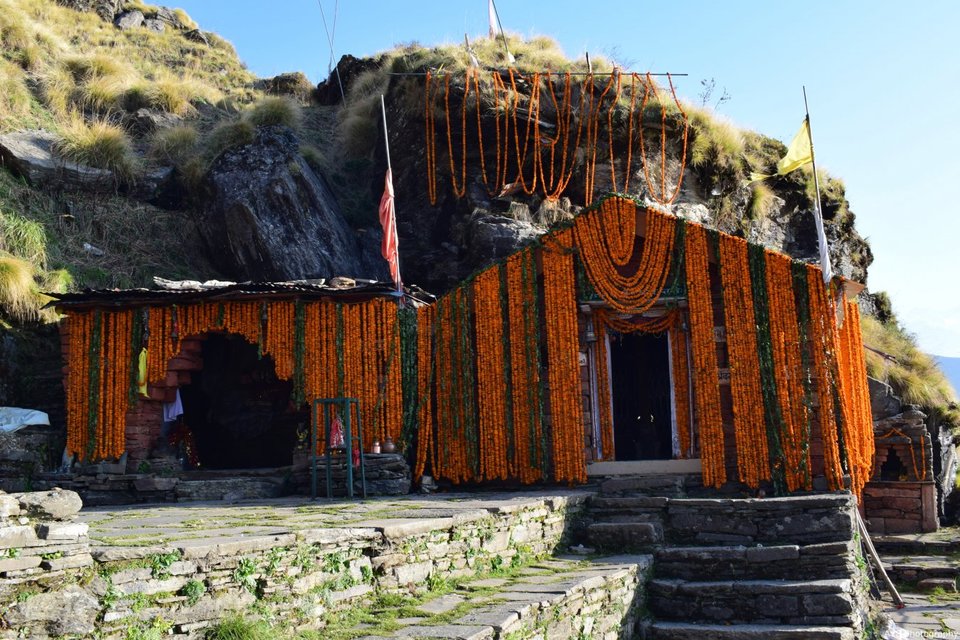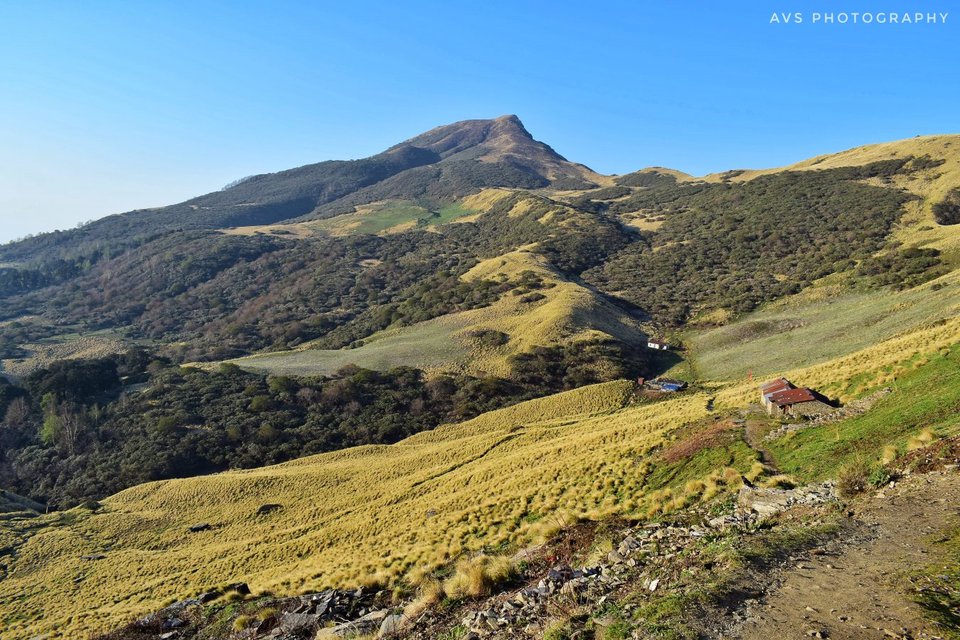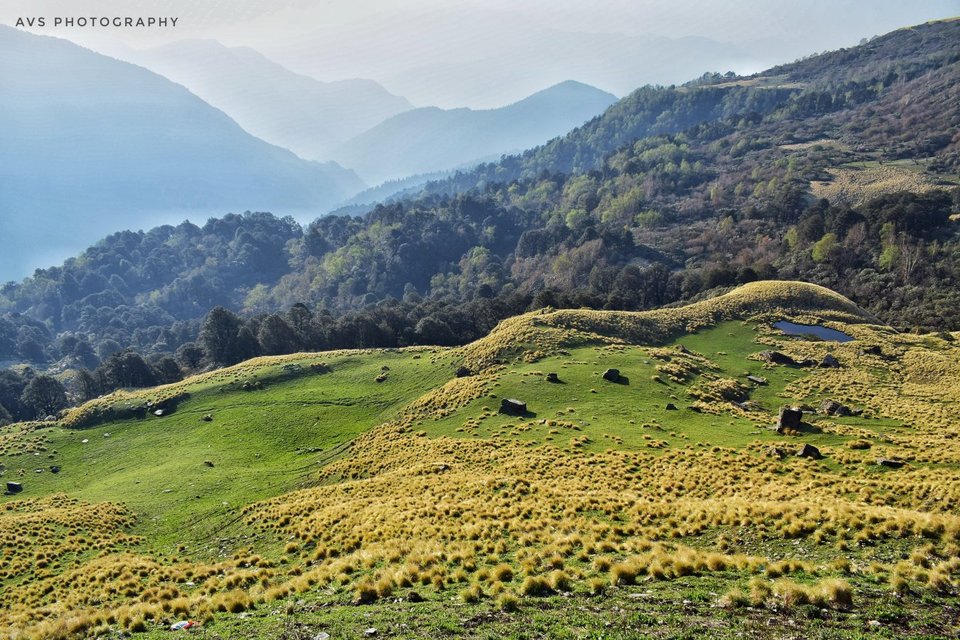 After spending sometime at the temple I returned to the Dharamshala, packed my stuff and left for Sagar around 8 am. While returning, I was accompanied by Ashutosh. He was from Gopeshwer and I first met him a day before while trekking up near Pun Bugyal.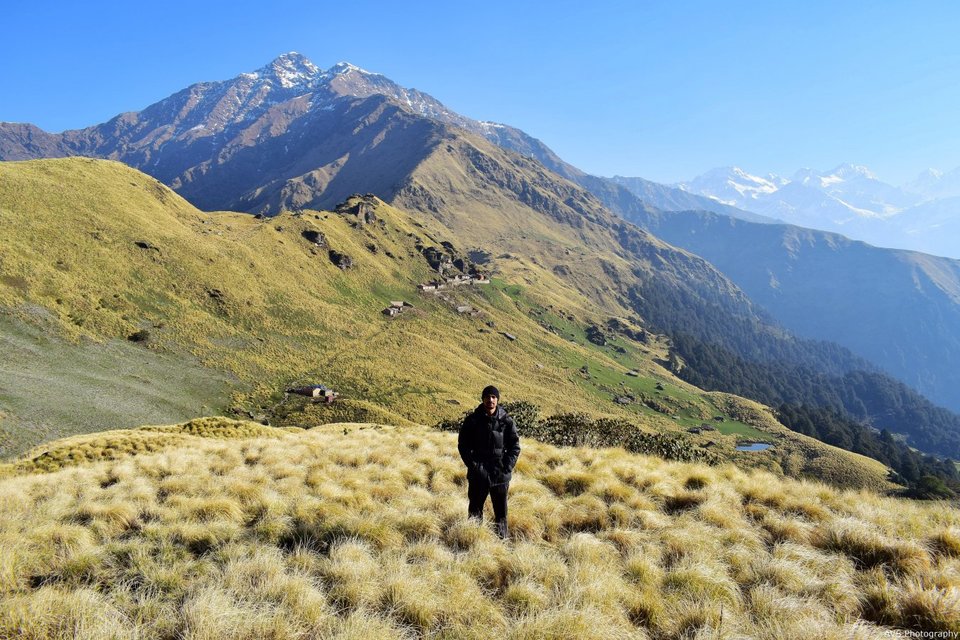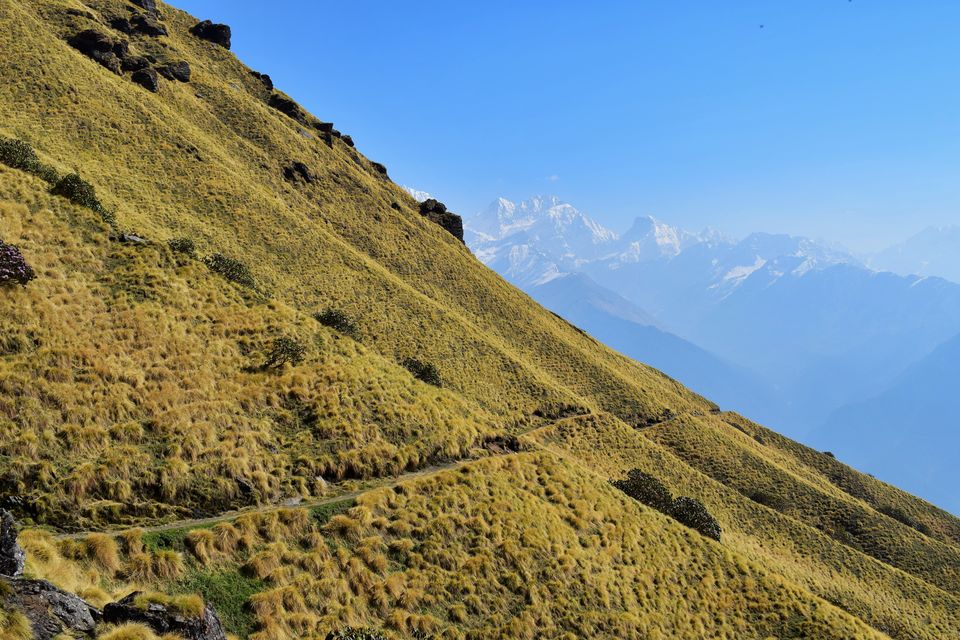 Took a halt at Panch Ganga for breakfast. Now the view of the valley was different, more beautiful and vibrant on a sunny day, so we spent too much time of our time in clicking pictures.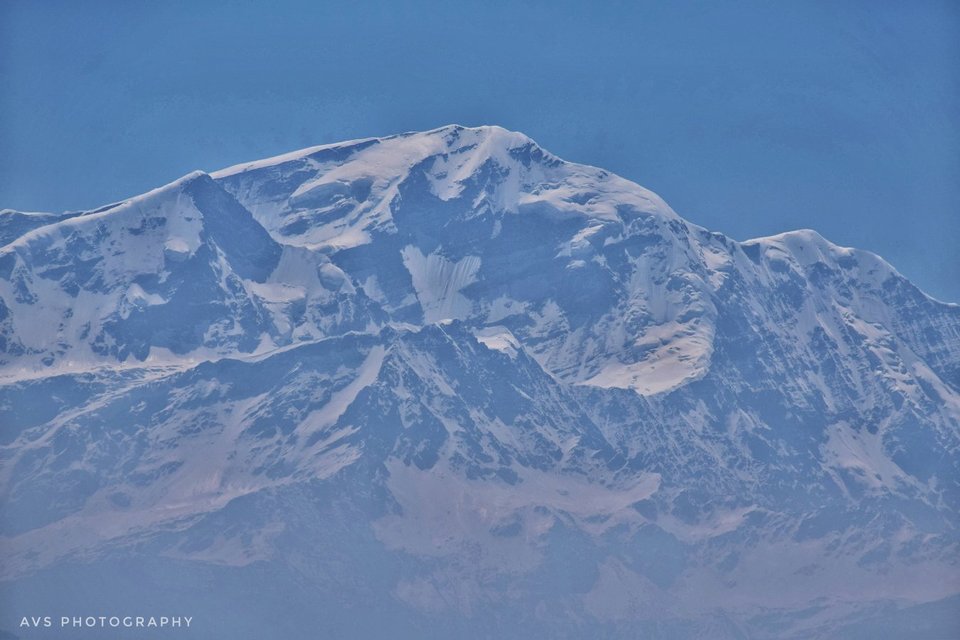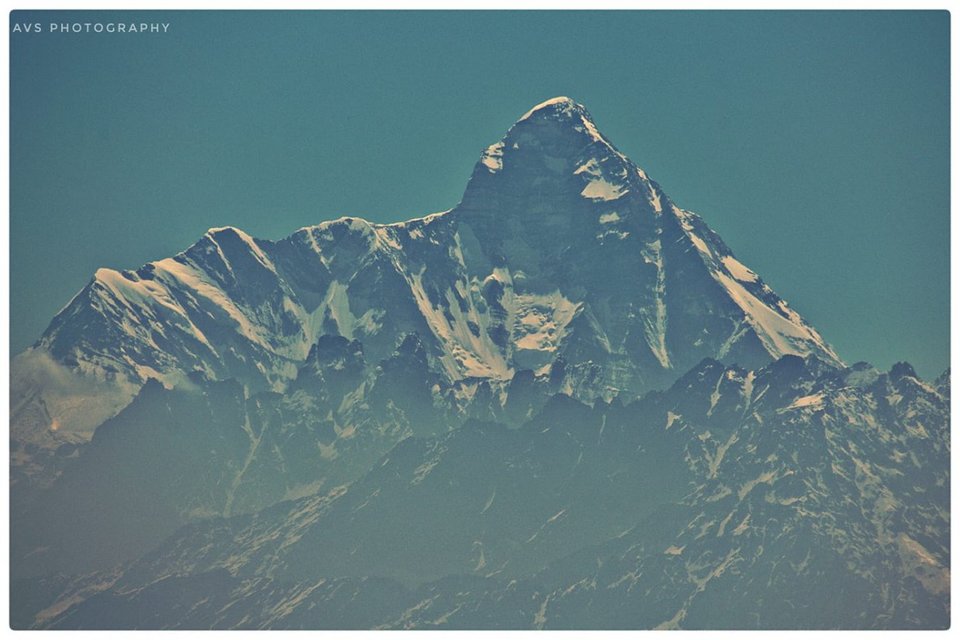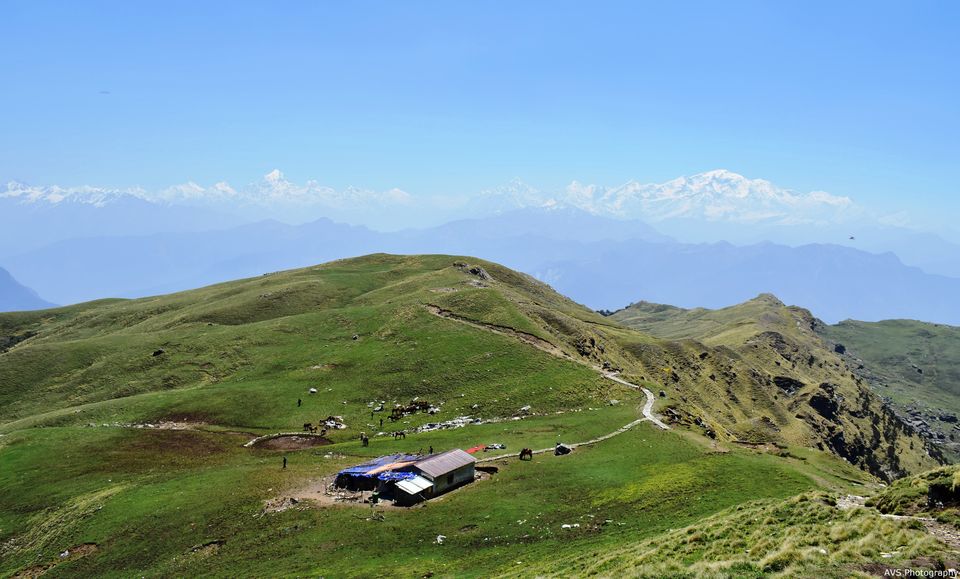 While clicking pictures we continued our journey to Panar Bugyal.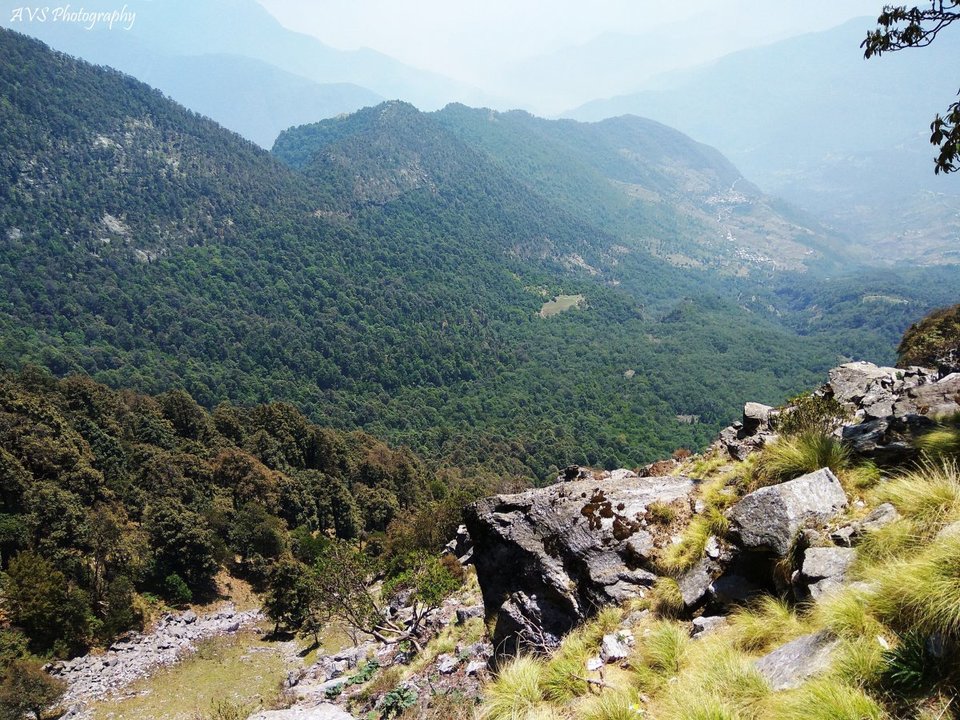 As we came down from Panar, it started getting hot, so we replaced tea with cold water and after crossing Pun Bugyal even the cold water replaced with lemon squash to keep us dehydrated. Finally, we reached Sagar around 4:15 pm. I rode Ashutosh to his home which was on the way to my hotel. Again packing, unpacking and loading of bags on the bike took more than an hour.
Left for Ransi around 6:15 pm via Sagar, Chopta, Ukimath route which is around 90 kms. Soon it was dark and cold. Road till Ukimath is very good but from Ukimath to Ransi it was in bad shape with many bad patches, landslides and shooting stones portions. Reached Ransi at 9 pm, as the yatra was opened just a day before so all the rooms were booked. Somehow, got a single bed in a store of a small roadside hotel at Rs 300 so booked the room (had no choice) and slept.
Day 4 | May 22, 2018 | Ransi to Madmaheshwer
Woke up around 5:30 am had a cup of tea and was ready to leave around 6:30 am. Road had built for another 1 km so I decided to ride my bike and park at the last point. Left the extra luggage at the hotel and parked the bike at the last point and started trekking.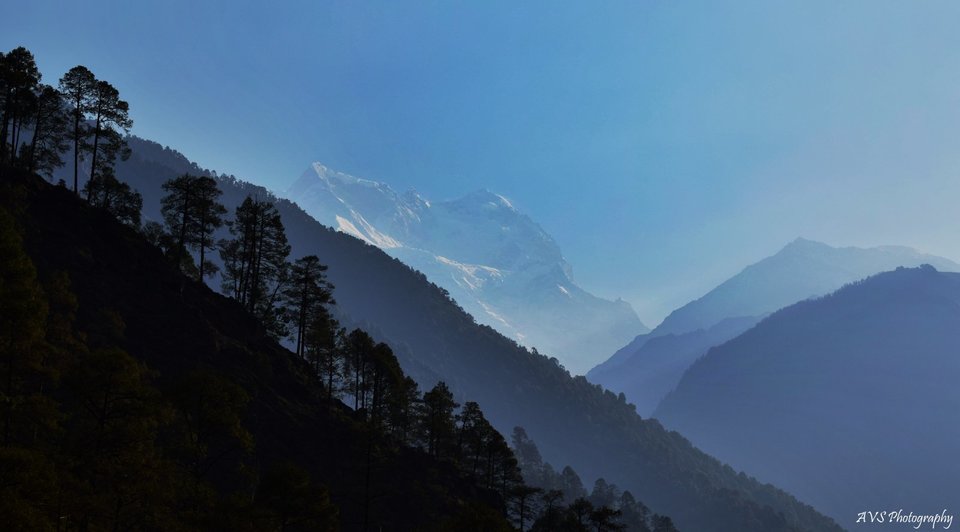 First 4 kms is just downhill through the deep forest then 2 km of trek goes parallel with the river with ups and downs until the first village Gaundar.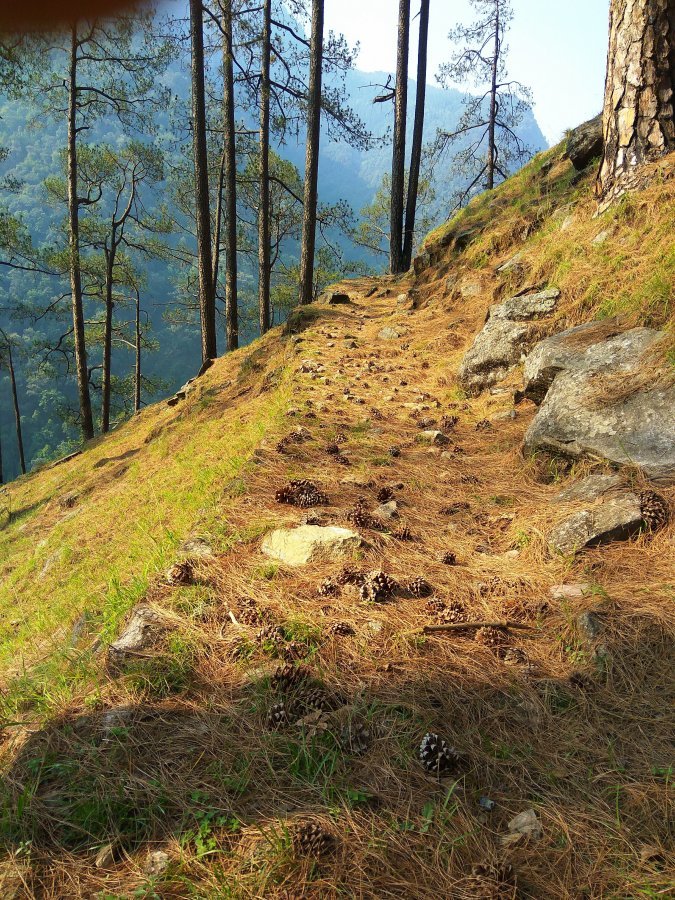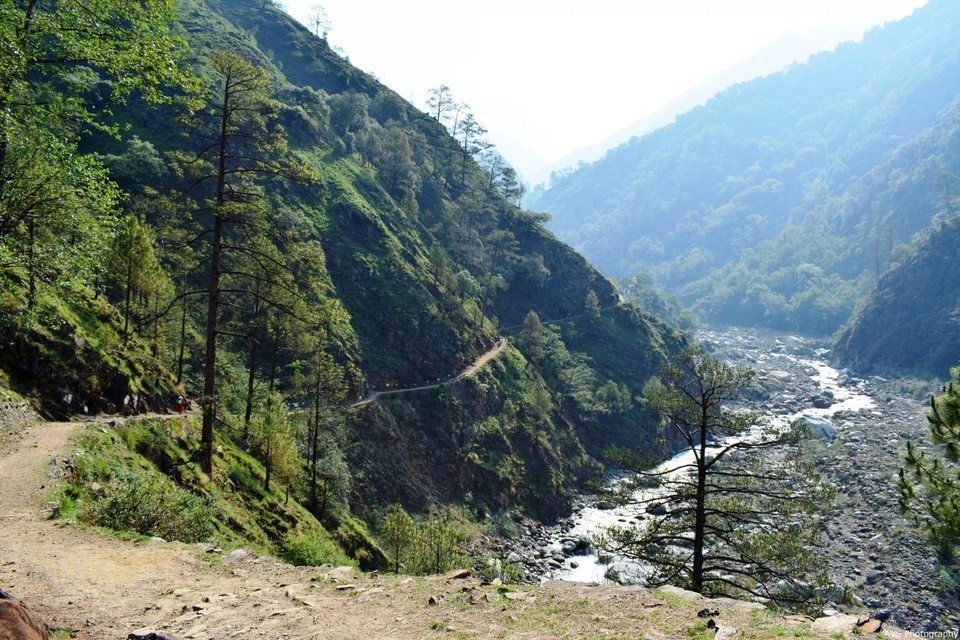 This is the first stop for snacks & food. Night stay is also available here. Until Gaundar which is 6 kms from Ransi the trek is very easy. It took me close to 2.5 hrs to reach here as I knew this trek is 18 kms and can be done easily before sunset so I was doing it with lot of breaks for pictures.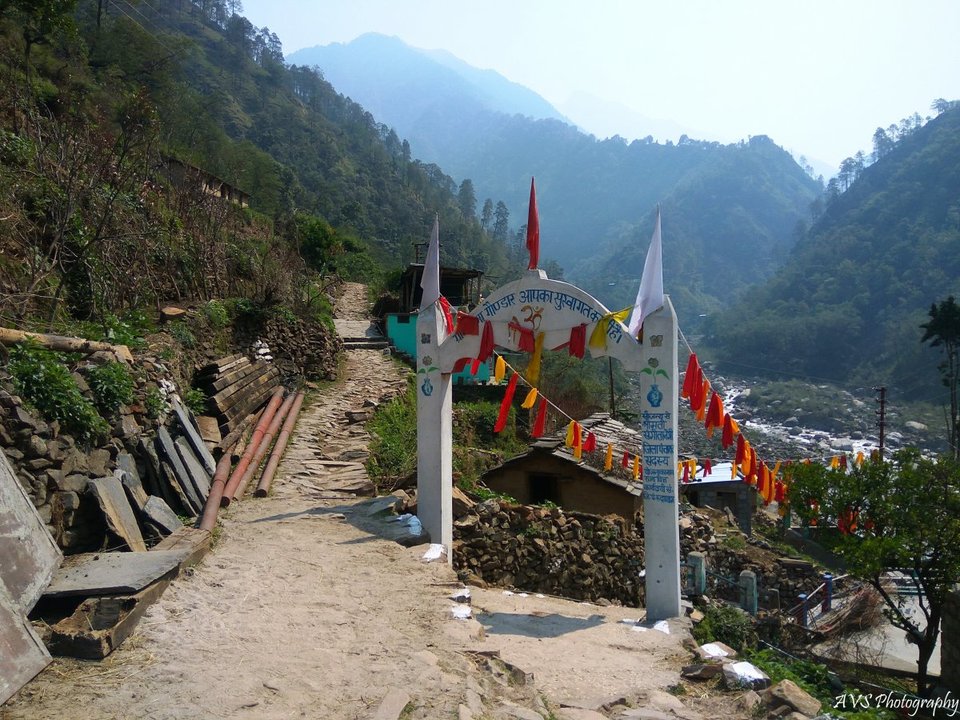 From here moderate to steep ascend starts which go through couple of villages and dhaba on the way. Flow of Madmaheshwer Ganga with some waterfalls works like a magical music all the way up.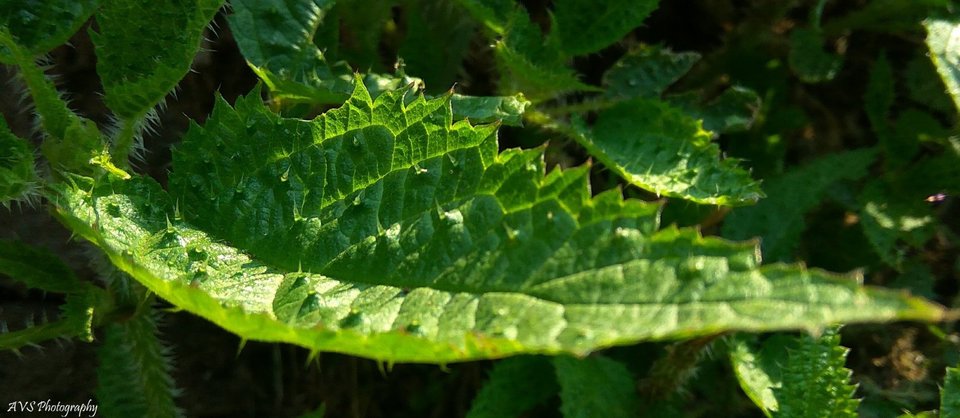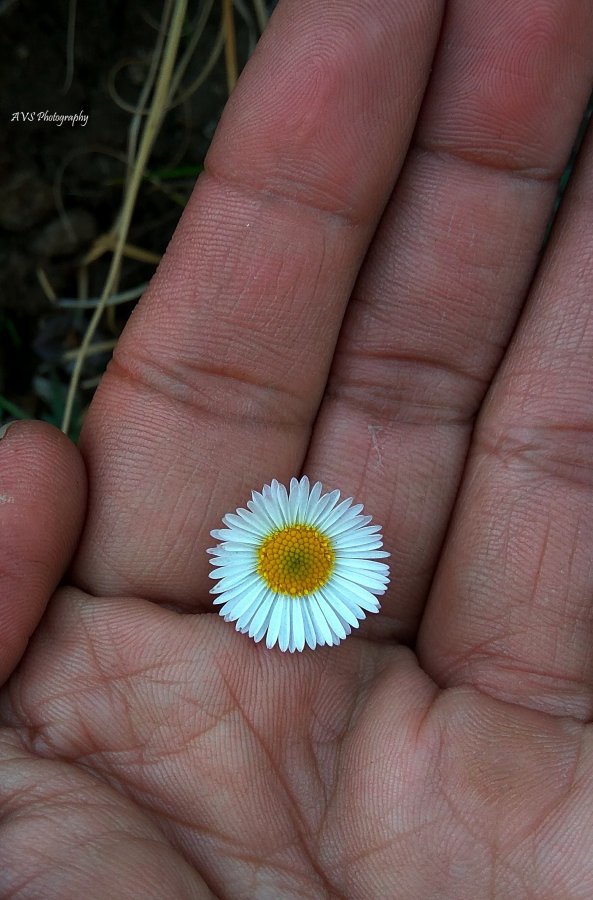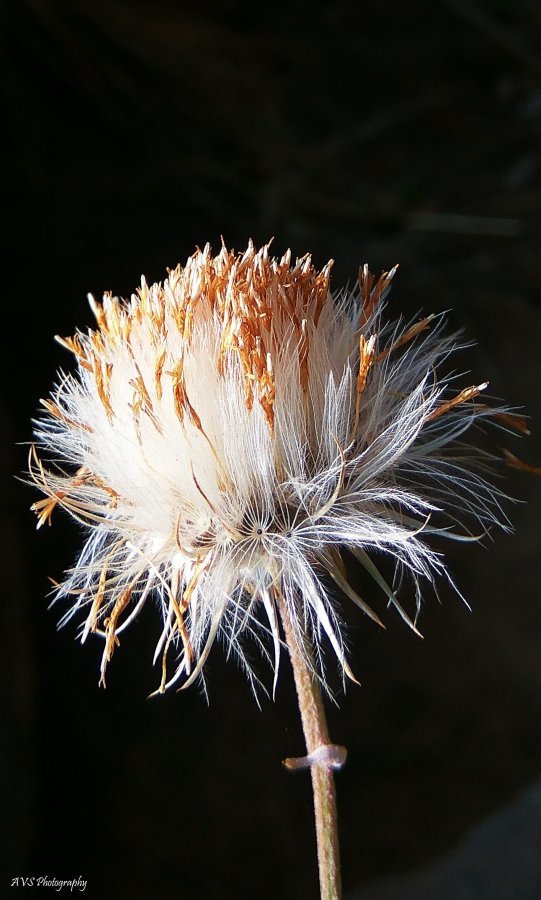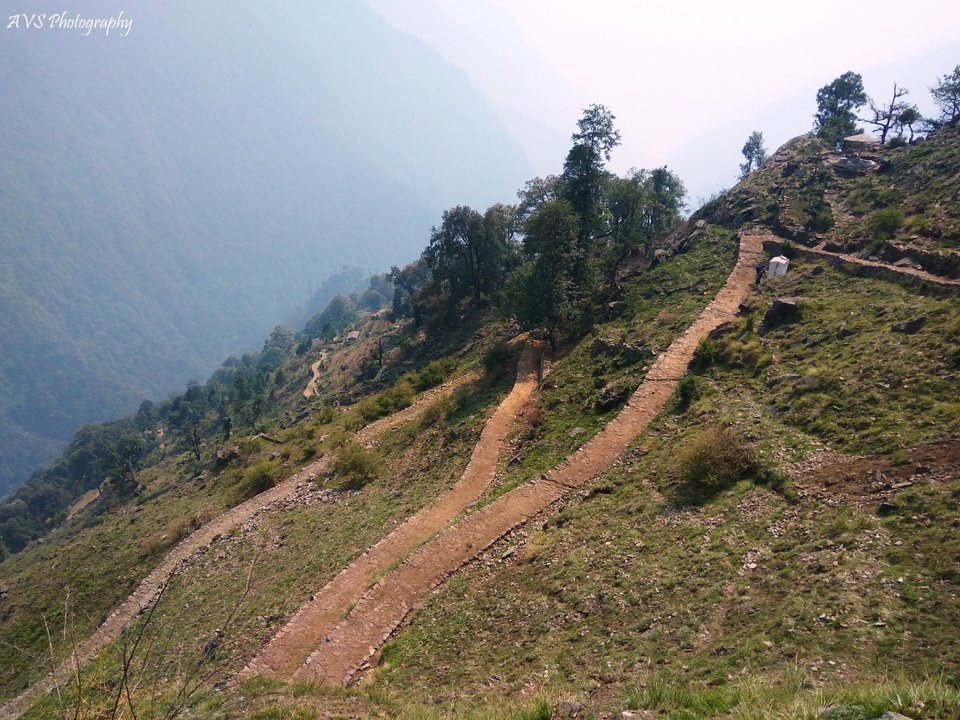 ​Until 5 pm, I realized that I have taken too many stops and I am still left with 3-4 kms. By then it started getting cold and had to wear jacket, gloves and a cap.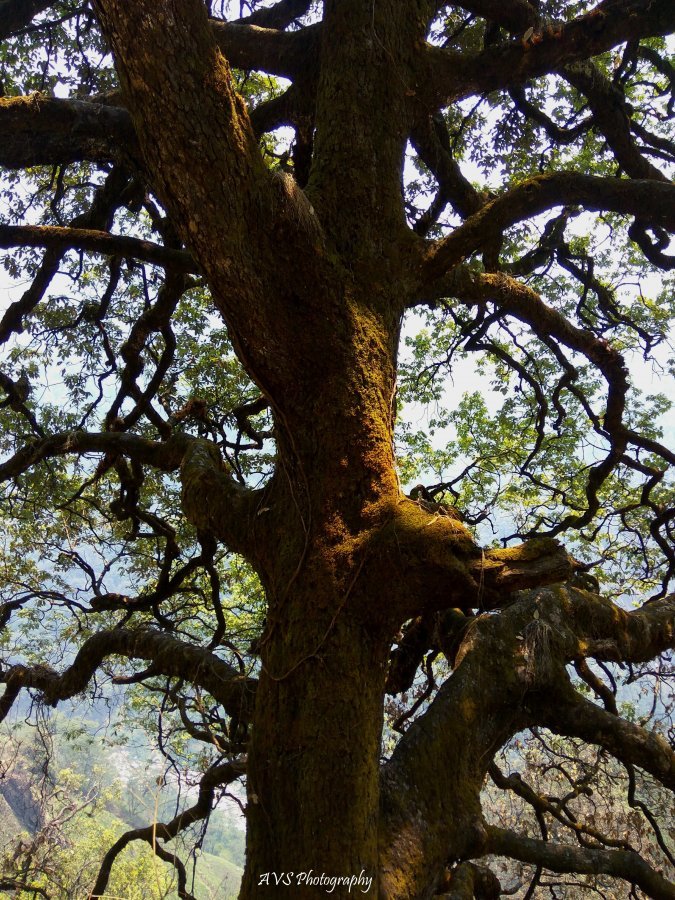 Now, I pick up the speed and trekked for around 1 hr. without any break, it was gradually getting dark as the sun hide behind the mountains and last couple of kms was again in the deep forest, where sunlight cannot reach even in the noon. Finally, I make it to the temple around 6:30 pm.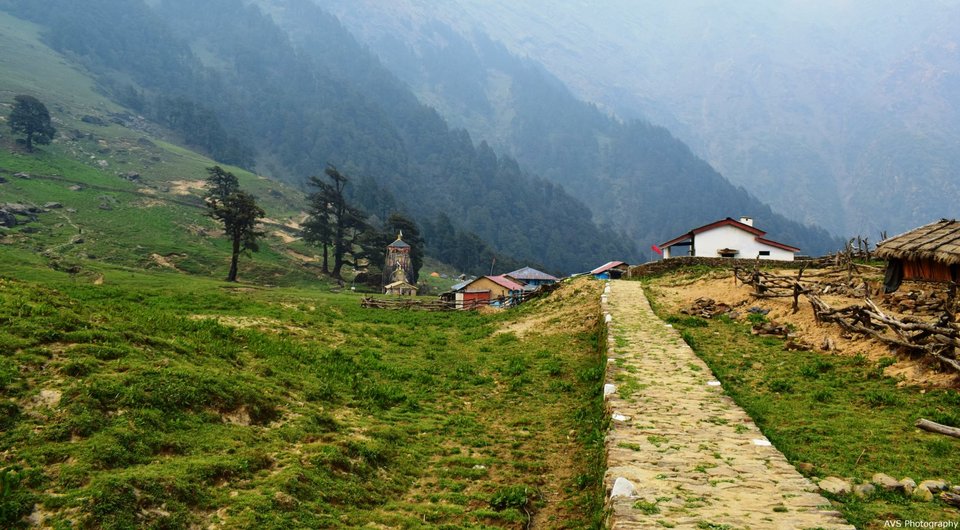 Quickly booked room in one of the dhaba at Rs 300, had a tea, roam around and then joined the Aarti at the temple at 8 pm. It was the best time of the day, icy wind and snow covered mountains, lush green surrounding, everything was positive with the chants of Shiva. Network is very unstable throughout the trek. Only place where you can get stable network is the top which is Buda Madmaheshwer that too only BSNL.
Day 5 | May 23, 2018 | Madmaheshwer to Sonprayag
It was dark until 6:30 am, so started my trek to Buda Madmaheshwer at 7 am and reached the top approx. in 1 hr. Trek till Buda Madmaheshwer is very steep with no proper trail, you just have climb up making your own way. The sky was clear and the view from Buda Madmaheshwer was magnificent. There is Grassland (Bugyal) on the top with clear view of many mountain peaks like Kedarnath peak, Choukhamba peak etc.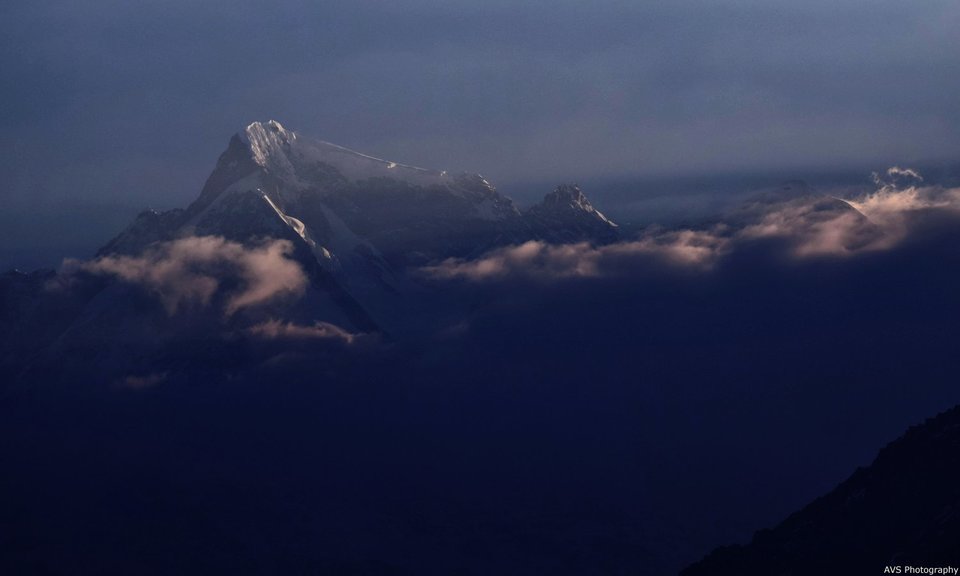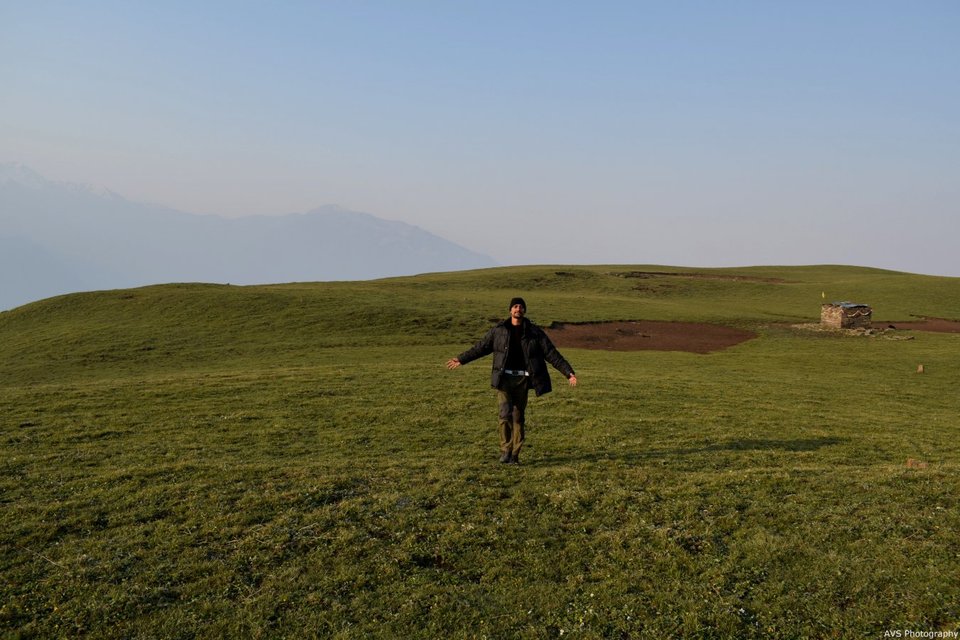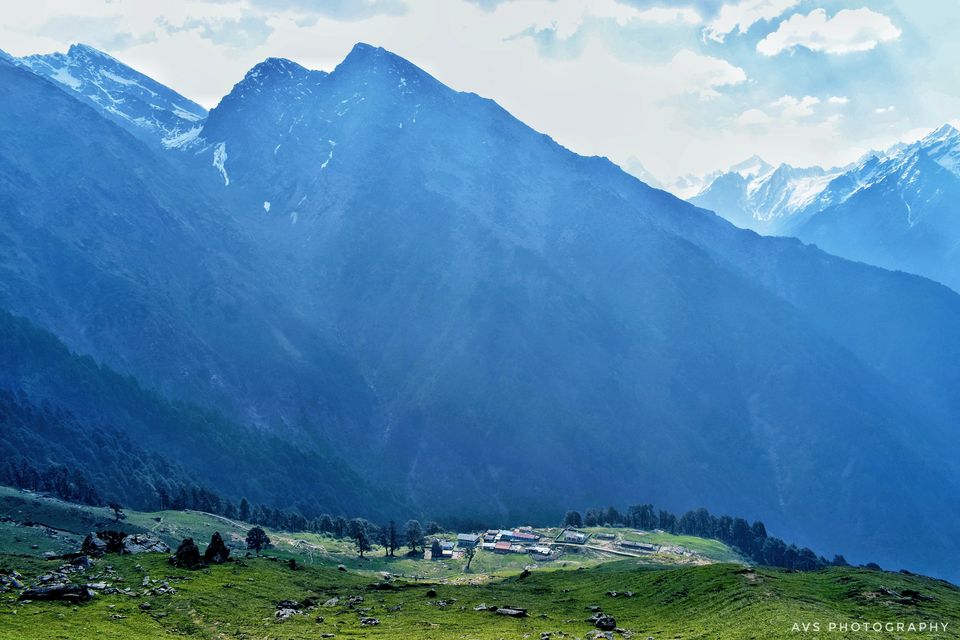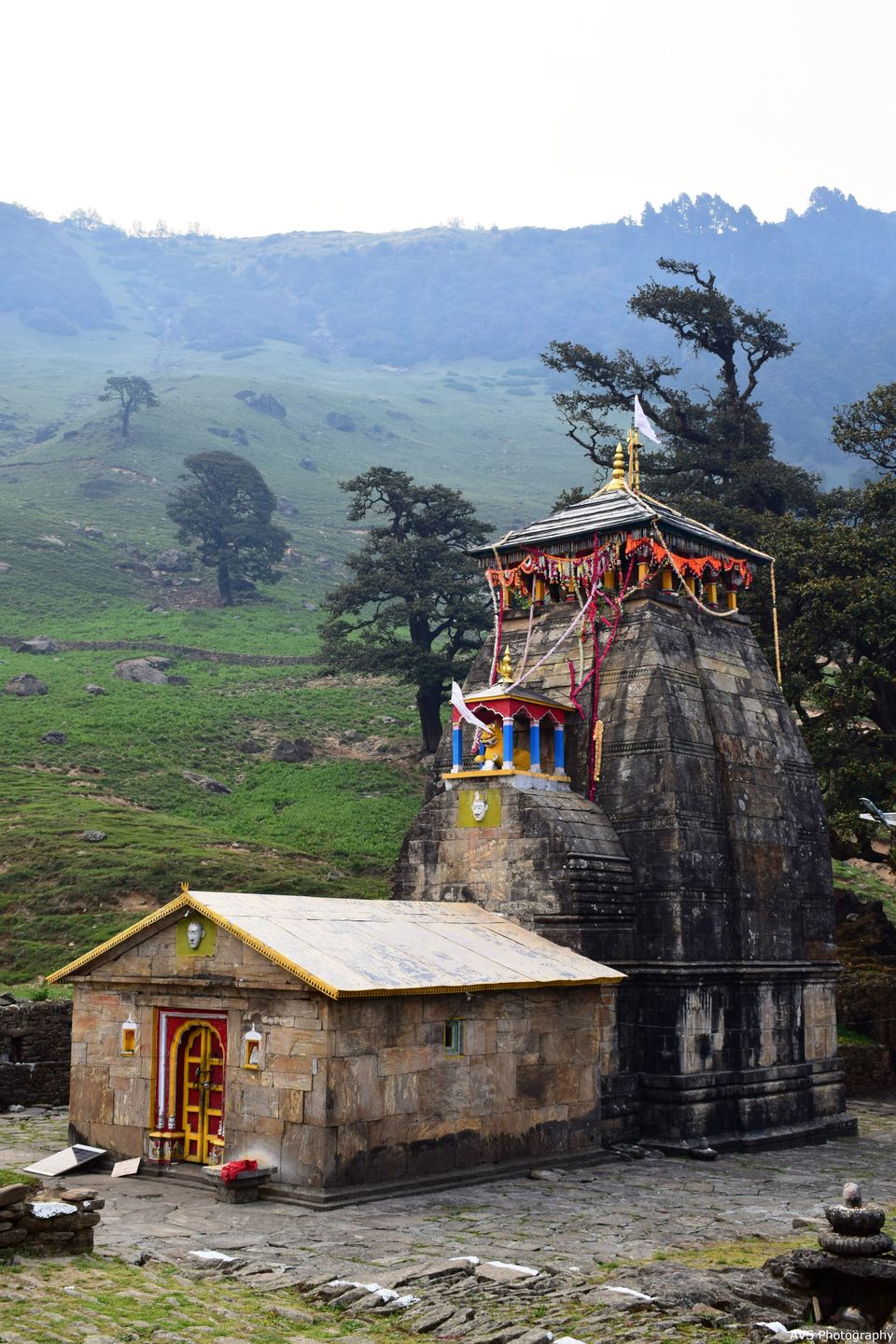 After spending 2 hrs, I turned back to Madmaheshwer. Had light breakfast, pack my stuff and left for Ransi around 10 am, with only one major stop for Lunch at Gaundar, I manage to reach Ransi around 4 pm.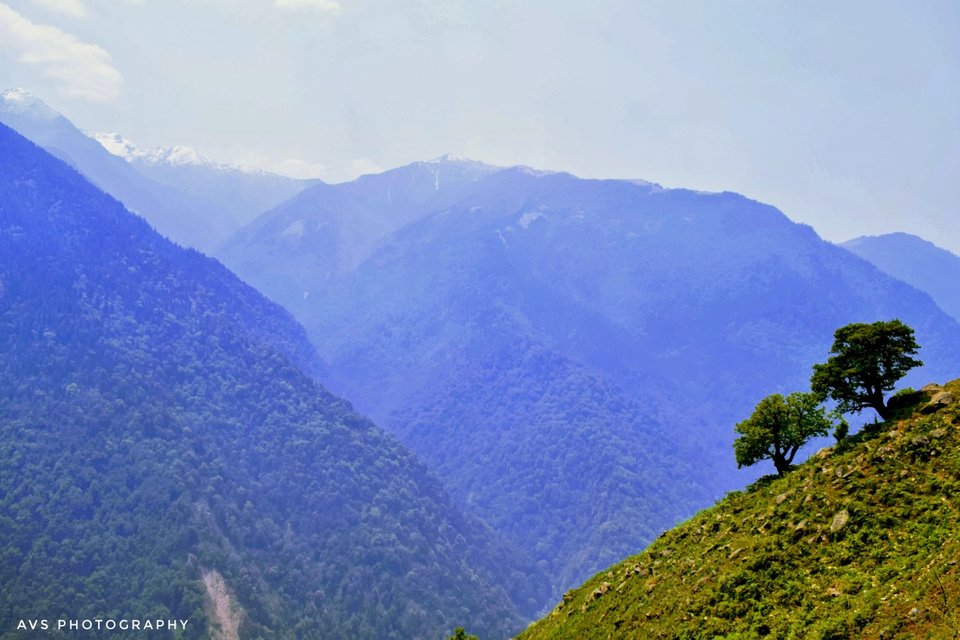 ​Until the climate was good but the moment I packed my bag & tied on my bike in another 1.5 hrs it started drizzling. Road till Ukimath is mix with many bad patches but the road after that is almost good until Sonprayag. From Kund to Sonprayag is just around 40 kms but it took more than 2 hrs on bike due to traffic. I rode until the very last point to book a hotel but there were no rooms available so had to return to Sitapur and then to Rampur where I got a budget room for an individual at Rs 500/night. Finally another day came to an end at 10:30 pm.
Day 6 | May 24, 2018 | Rampur to Kedarnath Temple
Around 7 am, I submitted extra bags at the hotel store and left for Sonprayag on my bike. Parked my bike at Sonprayag parking and then spend 30 minutes in yatra registration queue. If this wasn't enough then there was massive queue to harass just to take taxi till Gauri Kund which is 5 kms and the actual starting point of the trek. It took more than 3 hrs in the queue for taxi. I was very disappointed with my experience and till now my entire excitement was gone. I was even planning to turn back but then I realized that not everyone is lucky enough to complete the Panch Kedar so I continued my journey. After Rudranath and Madmaheshwer trek where I actually enjoyed walking alone, taking pictures and feel the nature, this trek was completely opposite, crowded with loud noise.
I was actually looking for a space to put down my foot at each step. I never expected so much rush, but that was my mistake after all it is one of the 4 dham but I was considering it only a part of Panch Kedar.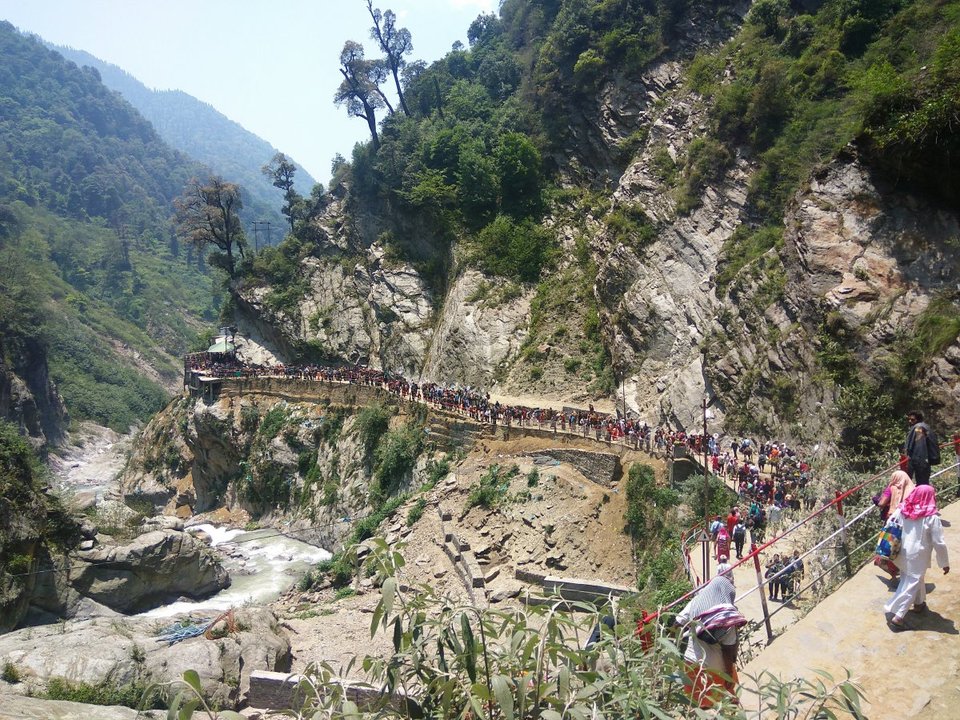 Just after 2 kms of trek, I met a young man from UP who was a BP patient and wanted some help to walk up. He was traveling with his wife and 2 young brothers but both of his brothers were lost in the crowd and only his wife was helping him to walk up. I also helped him to walk up and then offered him lemon water so that he can gain some energy, after couple of lemon drinks he was good enough to walk on his own. Now he stopped at a shop and asked for cigarettes and Chaini Khaini, I was just shocked. I told him it won't let you go up, it's a high altitude trek and there is lack of oxygen but he casually replied "iss se to sirf BP control hota hai". Infact, he also informed me that he had few pegs last night while driving all way from UP to Sonprayag. After that he smoke a cigarette and chewed Chaini Khaini. Now, I was damn sure that he won't be able to make it up to the temple. Within just half kms he fell down on the ground. Certainly one of his brothers came out of the crowd and then we both stood him up, helped him to reach the nearest health checkup point just before Bhairon Temple which is 3 kms from Gauri Kund. Doctor sitting there checked him and said he needs an immediate medical attention and told us to admit him at the Sonprayag Hospital. In the meanwhile his 2nd brother also finds us at the Health checkup point. Doctor helped to stop a pony and negotiate the rate. Then they all went down and I continued my trek up, by the time it was 2:30 pm.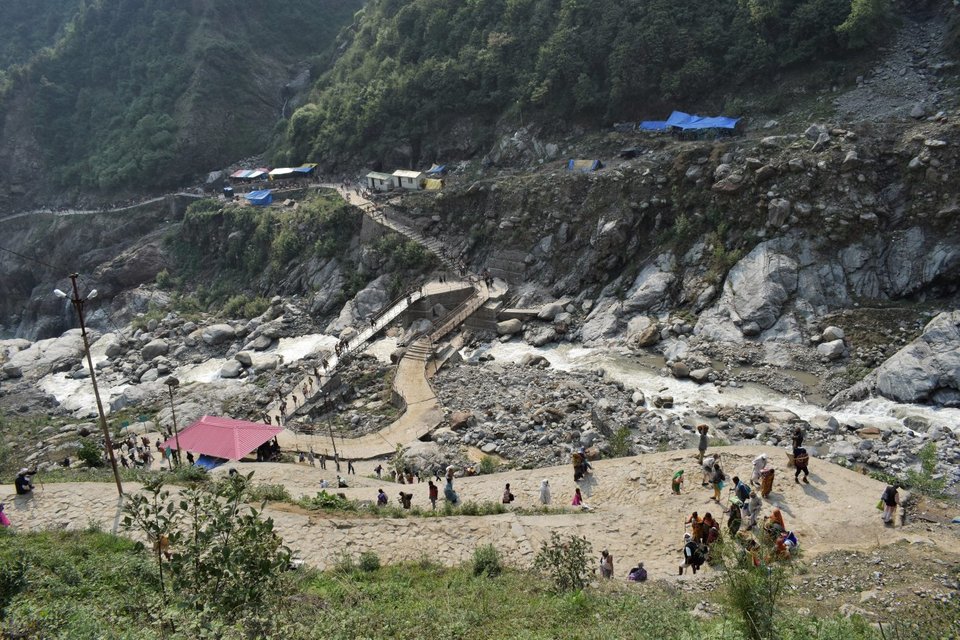 After crossing Rambara, trek gets little harder but the view gets lot better.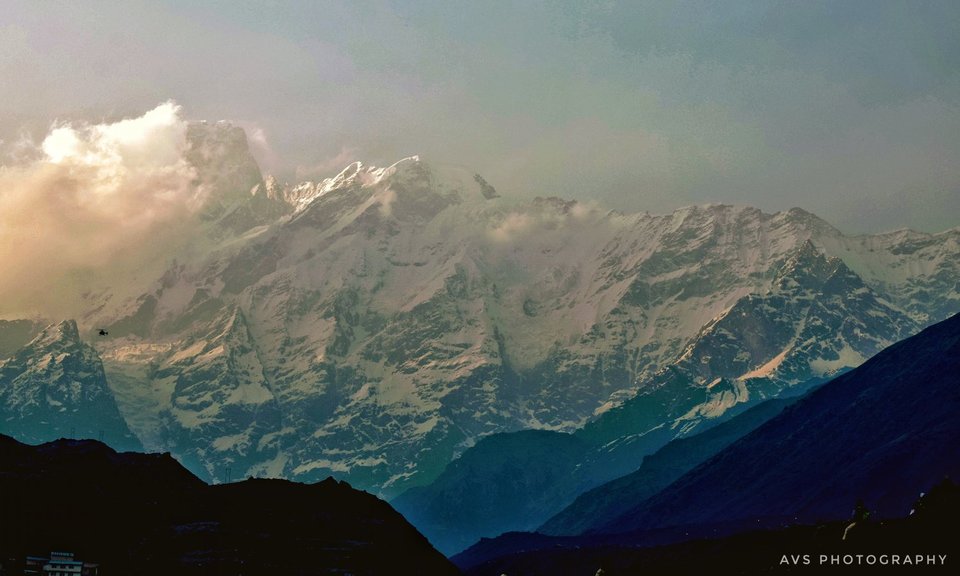 Around 8 pm, I managed to reach the Kedarnath temple and then wasted another 1 hr. and walked half km back to find an accommodation at Rs 600 for a bed in a shared room.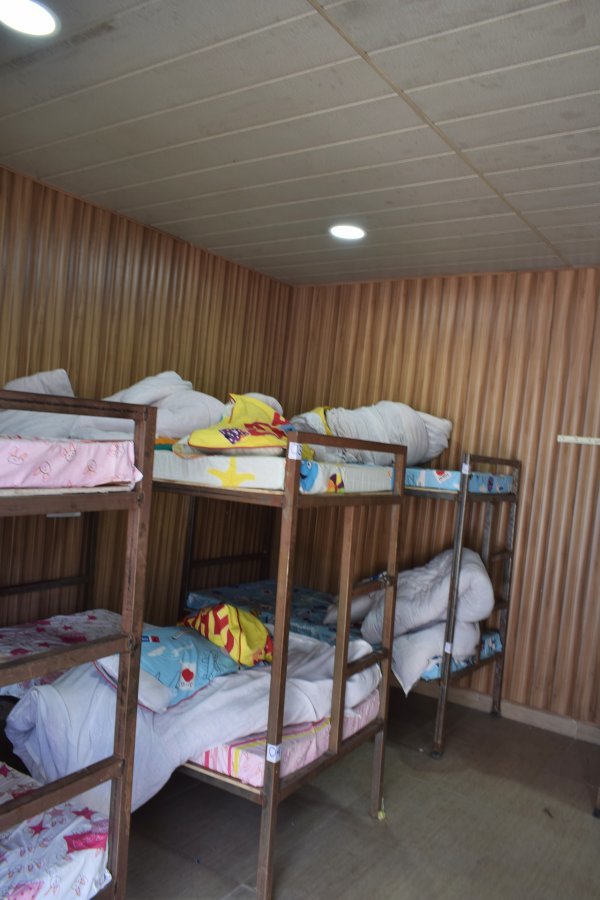 Finally had dinner and slept. For next day my plan was to visit Kedarnath temple, Chorabari Lake and Vasuki Taal.
Day 7 | May 25, 2018 | Kedarnath Temple to Rampur/Phata
Plan was to wake up around 5 am and join queue for darshan as the queue at the early hrs is relatively small. However, I woke up at 6:30 am and joined the queue at 7:30 by the time the queue was around 300 mts long.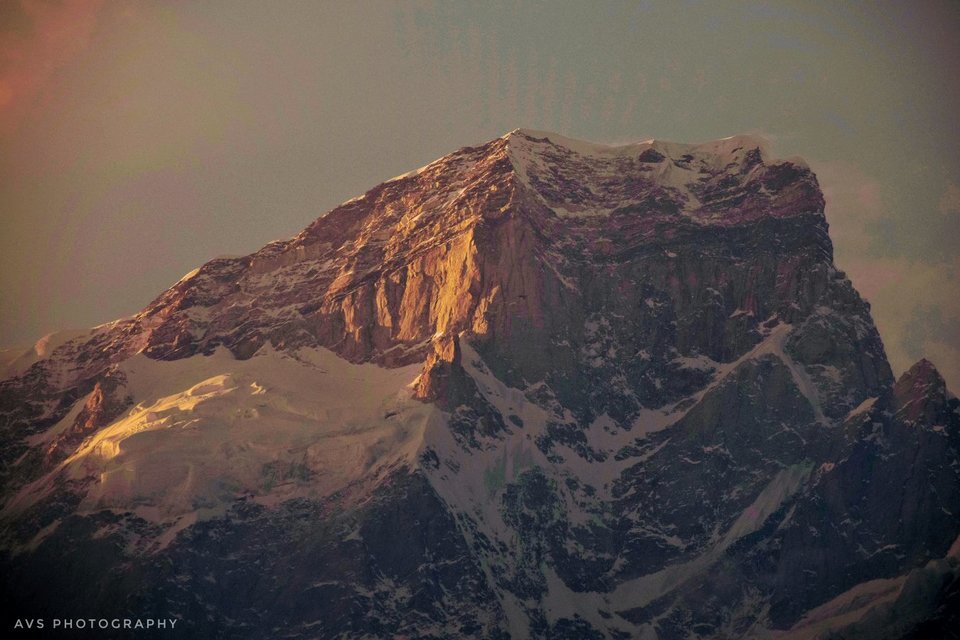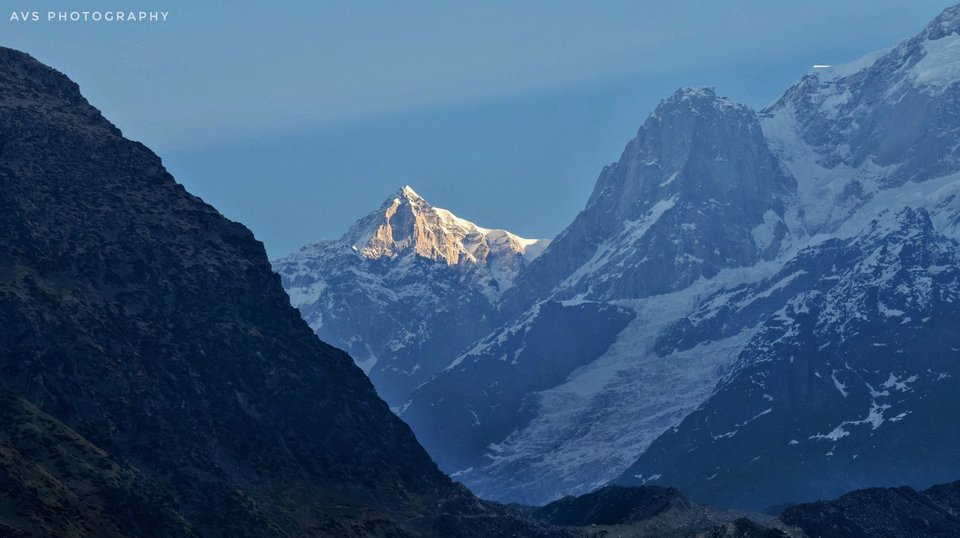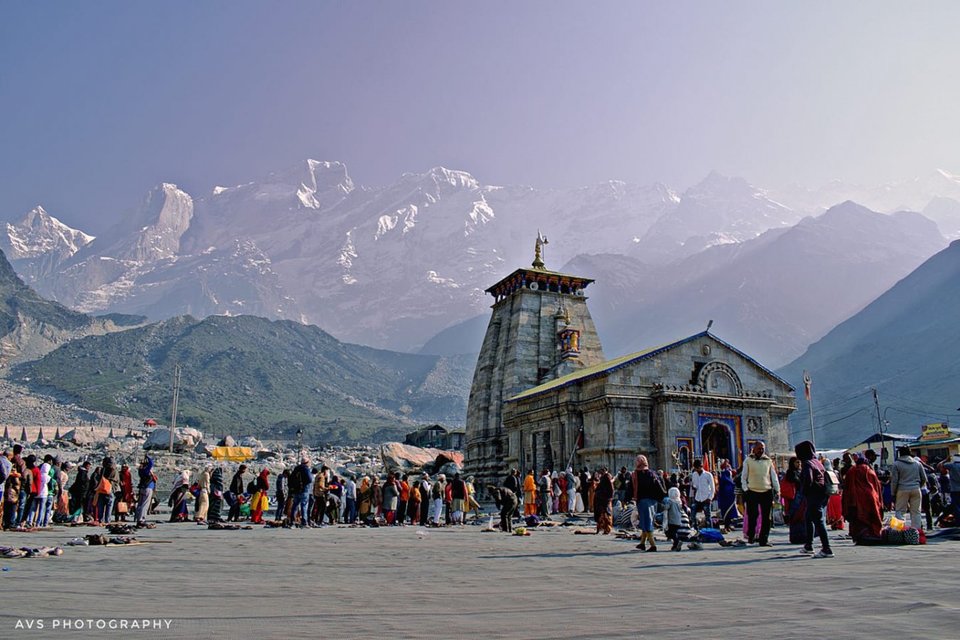 While I was in the queue, I clicked pictures and got Darshans around 10 am. By the time the darshan queue had gone over 1 km long. That was a sign of relief; thank God I wasn't that late.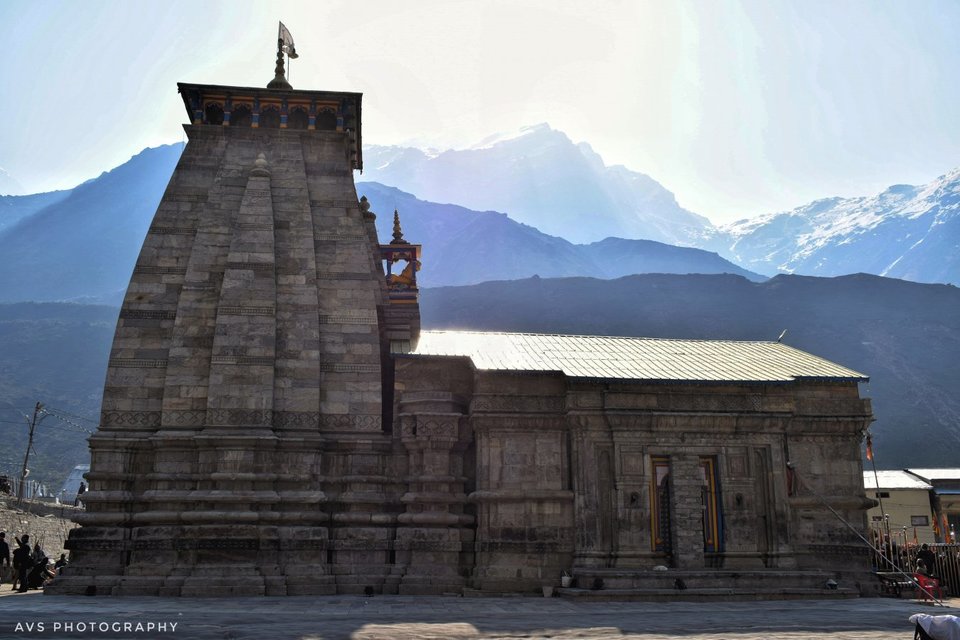 ​My journey to Panch Kedar was successfully completed here but my trip wasn't over yet. Now I started enquiring about trekking to Chorabari Lake and Vasuki Taal. Local shop owners informed that Chorabari Lake is not present anymore after the disaster and need to take the permission for Vasuki Tal. I went to take the permission but was denied because I was alone and not even a certified trekker. I was given an option to get a professional trekker from NIM center at Kedarnath to go with you because the trek is not properly marked, damaged due to many landslides, slippery, steep and absolutely away from the sight that means no help if stuck. At NIM center, they said they do not have any trekker available to send with you at the moment. I also realized that, arranging a professional trekker for an individual is not worth and logical. So, I planned to return and decided not to come back on this trek for Kedarnath only until I have proper gears, equipment's, knowledge, time and the group to trek up to Vasuki Tal. While returning my excitement level was dropped because I couldn't go to Vasuki Tal but the happiness of completing Panch Kedar was also there. I turned back, looked at the temple and thanked God for giving me courage to visit Rudranath, Madmaheshwer and Kedarnath all alone in 6 days and a chance to see such beautiful landscapes. By the time it was 1 pm, then spent bit of my time in capturing landscapes while returning.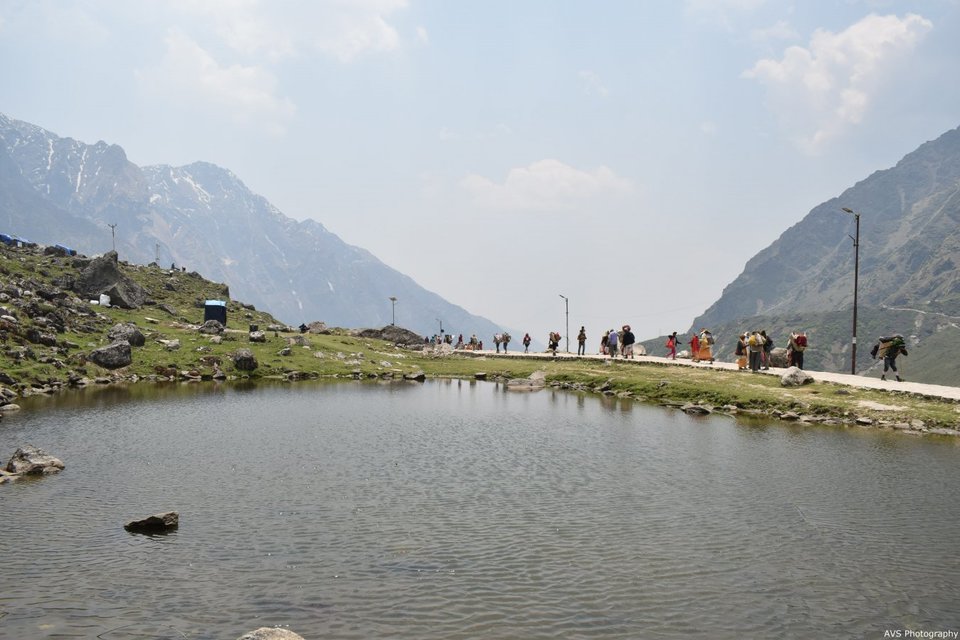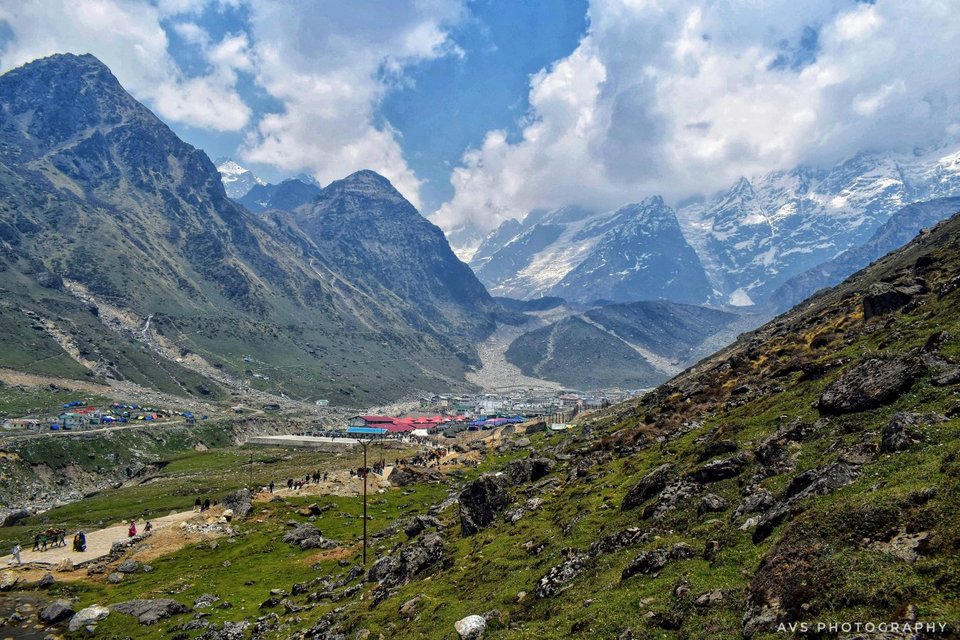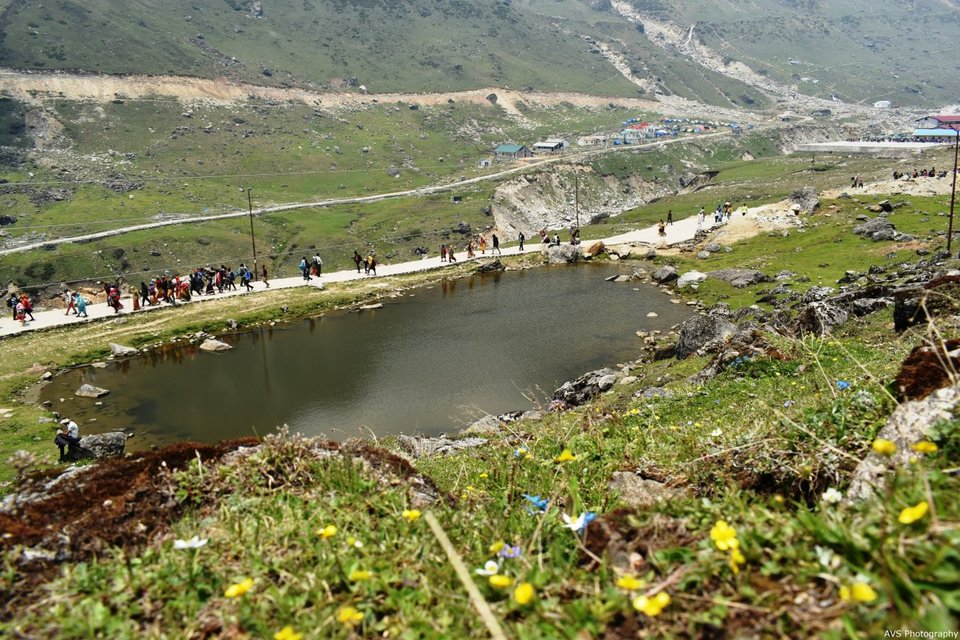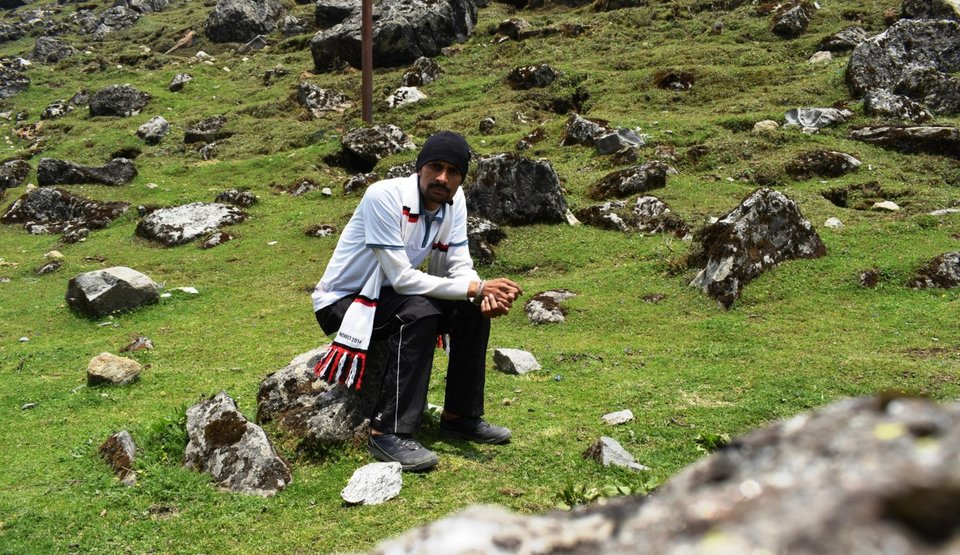 While returning I took half an hour stop and sat at the bank of Mandakini river at Rambara bridge.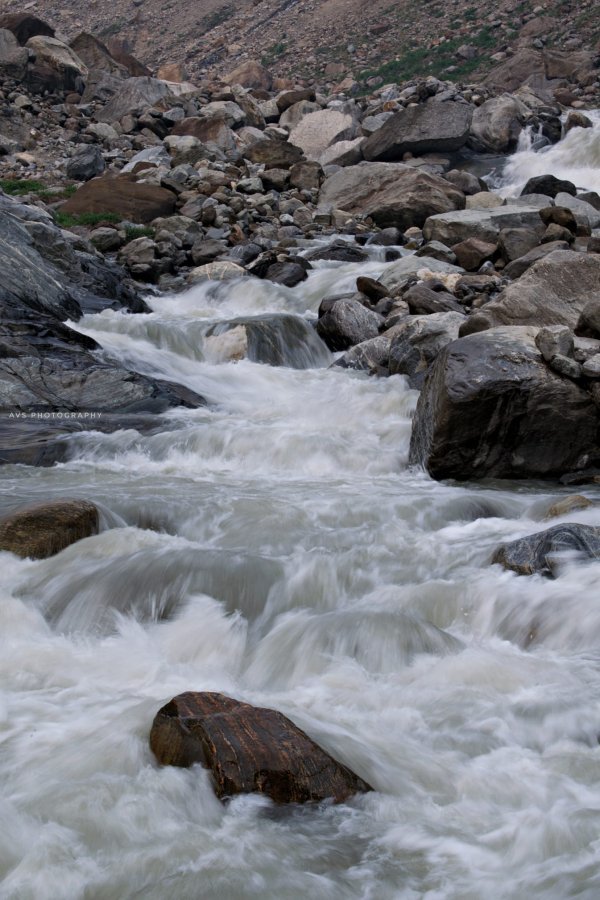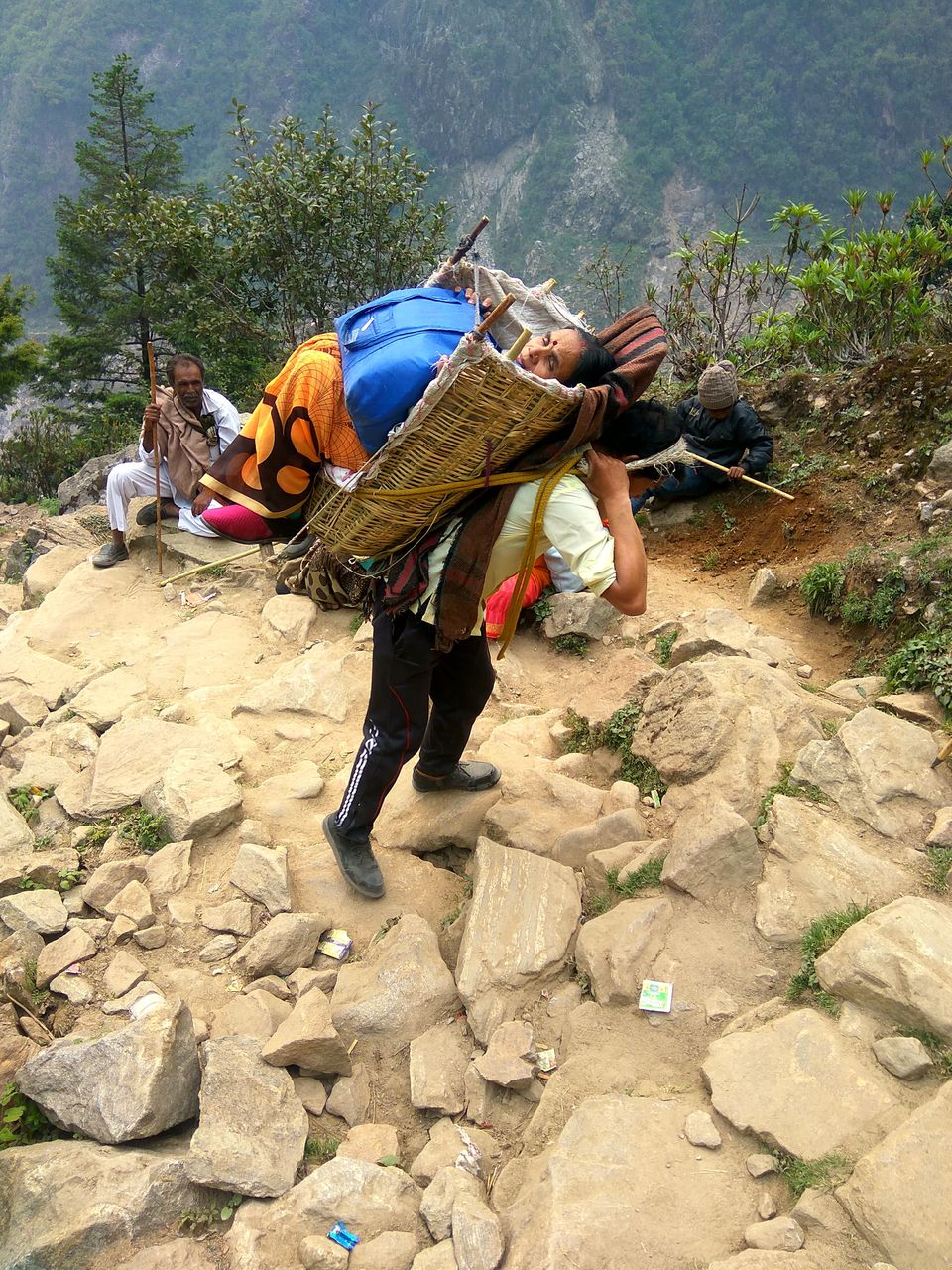 With another break for Chai Parantha near Bhairon temple, I managed to reach Parvati Kund at 7:30 pm. Again spent almost 1 hr. for taxi to Sonprayag, picked my bike from the Sonprayag parking and reached hotel in Rampur at 9:30 pm. Plan was to book room in the same hotel and utilize 2 days I was left with (Had 2 days for Chorabari and Vasuki Tal) but there were no rooms available in any hotel at Rampur and was told to try finding rooms in Guptkashi. Now the problem was that all of my riding gears were packed and I had to unpack all the stuff and pack it again and tie it on the bike that too on the roadside. It took almost 40 mins to do that and when it comes to tying bags on bike I realized that the bungee cord is missing, it was misplaced by the hotel staff. Hotel owner provided me with some plastic thread for a temporary solution.
Now, after all this I decided to get back to home and rode straight towards Rishikesh. Me & my bike both had enough fuel for a long ride, so I left Rampur at 10:30 pm. Plastic thread wasn't able to hold the bags stable for even 10 kms and I had to stop and tighten the thread couple of times before Phata. Luckily got a room at Phata so I dropped the plan to ride to Rishikesh, also find some pieces of ropes, shoes laces in by bag. Finally the most hectic day came to an end, had dinner and slept.
Day 8 | May 26, 2018 | Phata to Chandigarh
This time I set 2 alarms to wake up by 5 am and until 5:30 am I was all set for the ride. It was pretty cold at the time I left from Phata, so had to take couple of stops for tea. Also took couple of stops just to tighten the ropes I used to tie my bags on bike, as it was just a temporary solution so I was also looking for bungee cord but couldn't find. Found that the Rudraprayag bye pass under construction but operational. So, took a stop on bye pass road, as it offers a view of confluence. That was the only time I take out my camera while returning.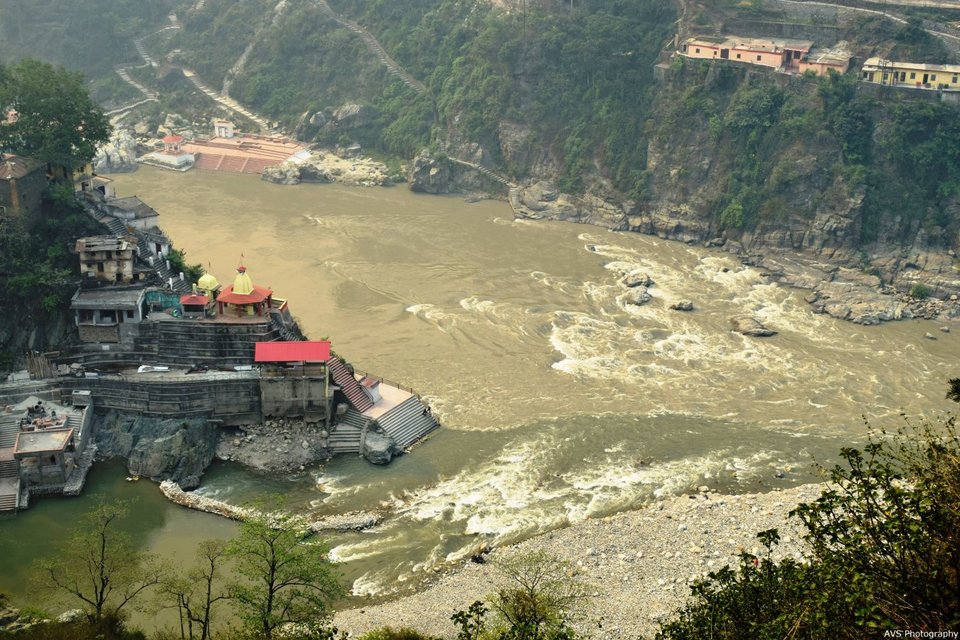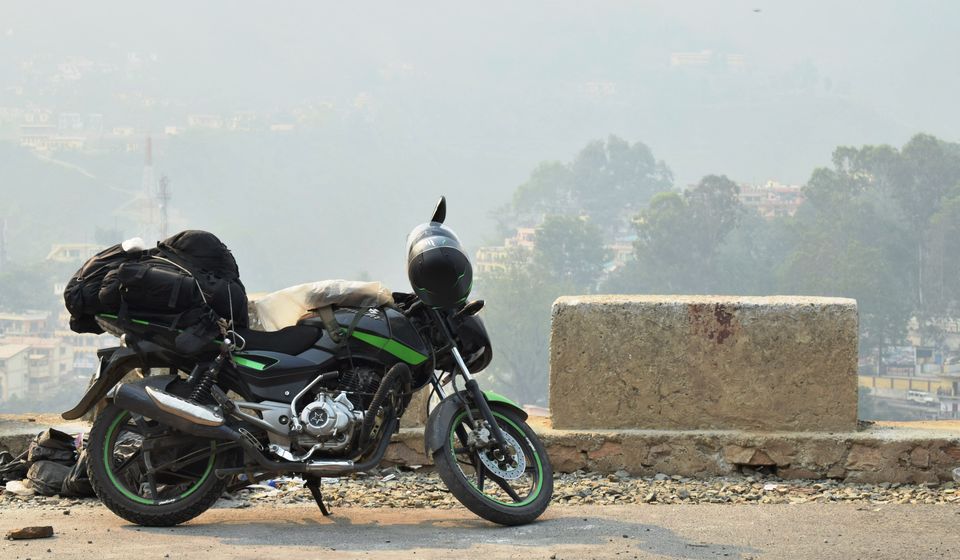 Temperature kept on raising with the drop in altitude. By the time I reached Rishikesh, I had already taken off my jacket and was completely soaked in sweat. Now I was looking for cold water to drink and had already washed my face couple of times to swipe off the sweat.
At Rishikesh, I found a milk booth so; I bought 2 liters of Lassi. 1 liter to fill my thermo flask and 1 liter to drink. There was a huge jam for about 10 kms on Rishikesh Dehradun road due to a military truck was carrying some equipment's which was two lanes wide almost of that roads width. It took me more than 2 hrs to cross the traffic jam. Before Poanta Sahib my backup drink (Lassi) was finished so, I bought few more drinks and also find a bungee cord at the road side spare part shop in Doiwala. Reached Poanta Sahib at 5:30 pm, washed my face had a drink and then I kept on drinking and driving/riding until I reached at my room at Panchkula around 8 pm. Finally my trip was over and I was at home.
Things to remember
· Complete homework is required to plan the trip.
· Mark locations on Google maps and also download offline maps.
· Carry essentials like spare key, puncture repair kit, tool kit, extra rope etc.
· Proper exercise at least a month before to stay fit.
· Carry eatables like dry fruits, dark chocolates, honey, biscuits, chewing gum, toffees etc.
People I met on this trip.