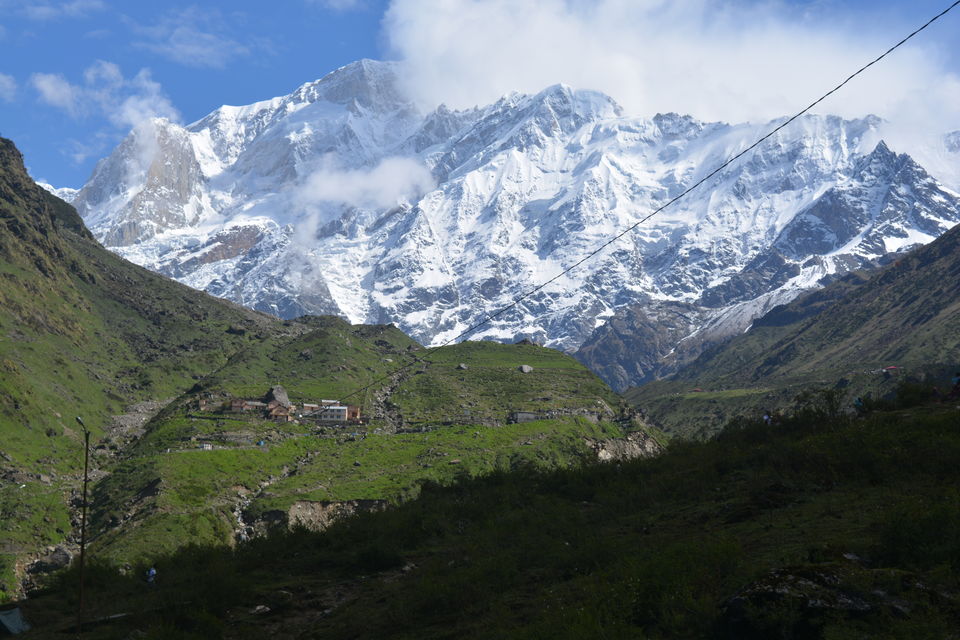 According to folk legends, PanchKedar constitutes of 5 Shiva temples i.e. Kedarnath, MadhyaMaheshwar, Tunganath, Rudranath, and Kalpeshwar. These are believed to be the places where parts of Shiva, incarnated as a bull, emerged. Hump at Kedarnath, Arms in Tunganath, navel and belly in MadhyaMaheshwar, face in Rudranath and the hairs and head in Kalpeshwar. So in order to cover the Kedar shrine, one has to cover the PanchKedar before going to Badrinath Dham for Lord Vishnu's Grace and confirmation.
There goes an hidden and intricate trek to cover the Panchkedar but it takes much time and dedication. But the grace of God cannot be got that easily and one needs to do quite a bit of trek and hard-work for it. Instead of this continuous trek from one Kedar to other, one can do individual trek to each of the Kedar points. Starting from Kedarnath, through Madhyamaheshwar, Tunganath, Rudranath, to Kalpeshwar.
Day 1 - Kedarnath
On reaching Rishikesh, take an early morning bus to Gaurikund. In the absence of a direct bus to Gaurikund, take a bus to Rudraprayag. One can take the first bus available either to Srinagar, Rudraprayag, Ukhimath, or Gaurikund, and catch the next bus to the other place, to reach early, in absence of any direct bus. Kedarnath can be reached via Helicopter services starting from Phata to Sonprayag. They charge 7000/- per head for the complete journey and takes roughly 3-4hours on average depending on the time taken for puja. All buses/vehicles stop at Sonprayag, where on crossing a bridge, one can get taxi services to reach Gaurikund @20/-. At gaurikund, one has the option either to trek the complete 19kms or hire a khachhar(mule). while the mule services reduces the pressure and hard work for the legs and body, the mule services takes a toil on the back and hips. The cost for mule ride starts from about 2500 and above. The trek starts from Gaurikund and takes about 6-10 hours depending on the speed. The route is swamped with vendors and one can get food and water after every few hundred meters. On reaching Kedarnath temple, one can visit Adi sankracharya Samadhi just behind the Main temple. One can always trek to vasukital which is a 8km trek from the temple. If one wishes to stay the night near the temple, one needs to pre-book the rooms, as few rooms are available.
I started the day early at 5:30 AM and reached the temple around 11:30AM. I did not take any food as I wanted to have food after darshan. so the trek became even more difficult but with gods grace faced no problem. After darshan and puja, I took Langar as prasad. I did not venture vasukital, and returned back around 4:30PM. the whole trek, from Sonprayag to Sonprayag cost me a meager Rs.80( I had Corn and Limejuice while returning). On reaching Sonprayag, i immediately took a bus to Guptkashi. I stayed the night in Guptkashi in a dharamshala, just near the Vishwanath temple.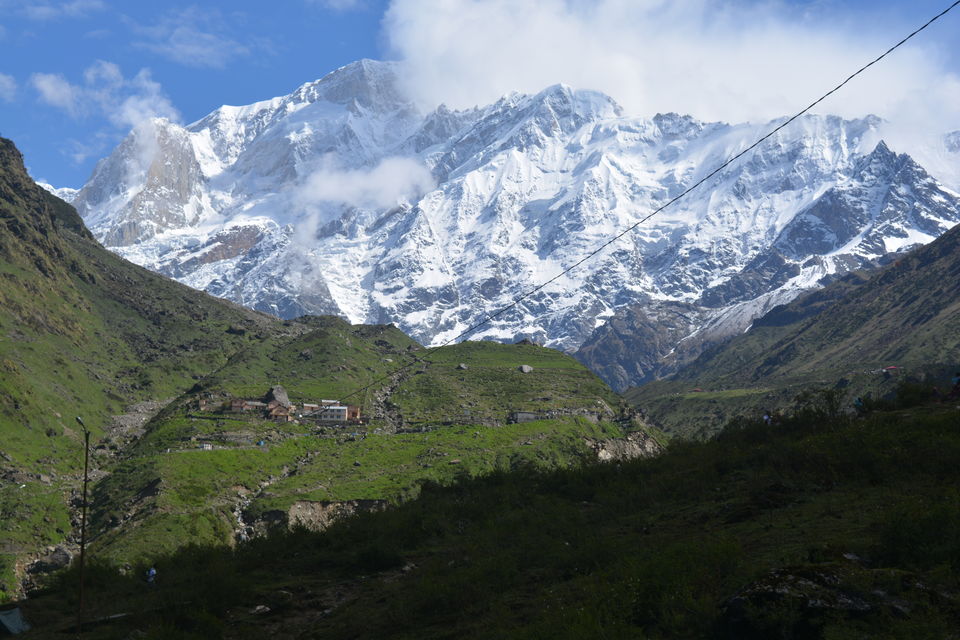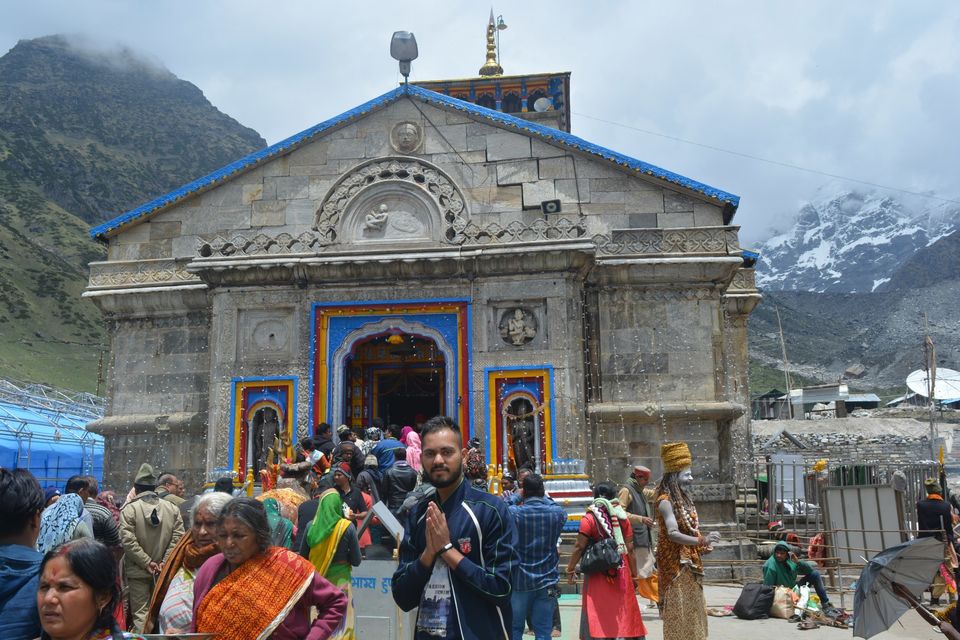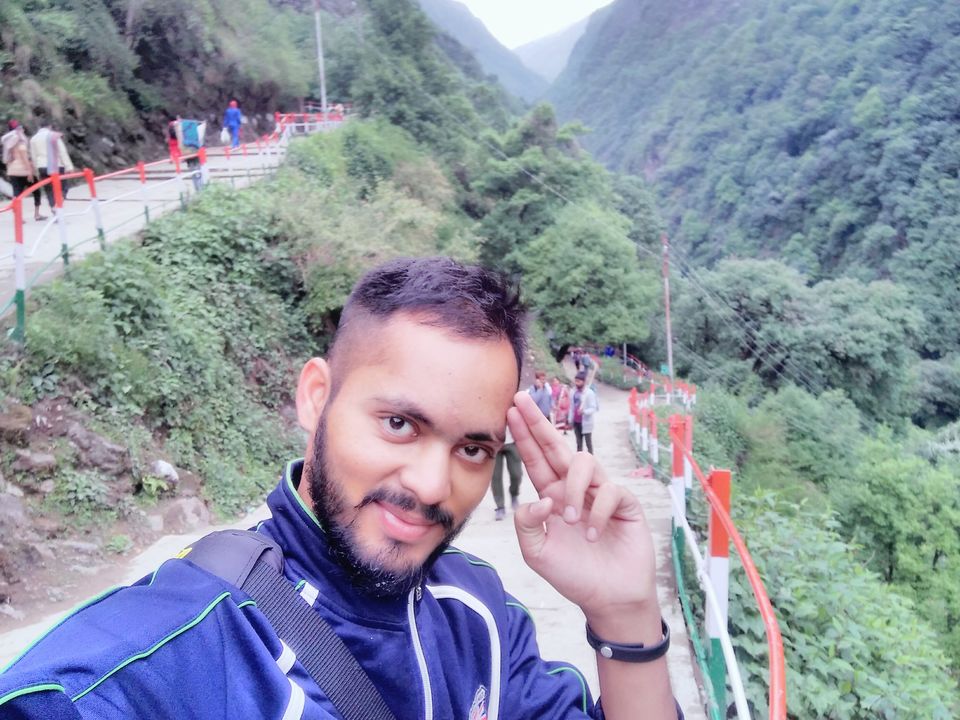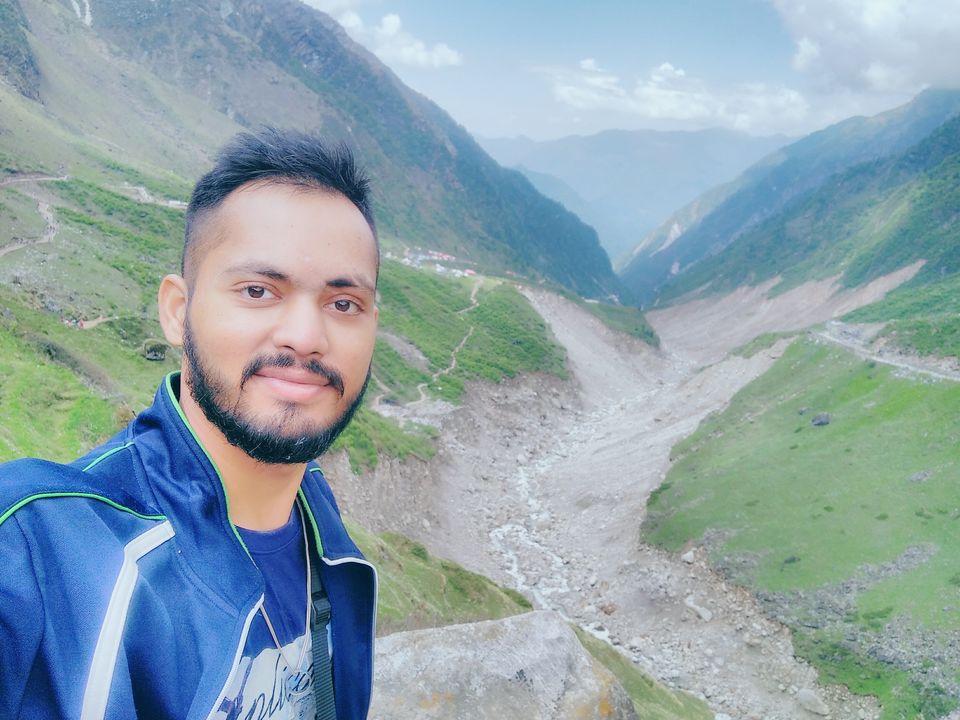 Day 2,3 - Madhyamaheswar
One can take a direct bus from Rishikesh to Ukhimath, where one can get numerous taxis towards Ransi village. Generally the trek is done in three day, two for climbing with a halt in Gaundahar/Bantoli, and one day for returning. The trek has around 7-8 small patch of villages where one can stay the night or have meals. There are numerous water sources and one needs to carry a bottle and can fill up on the go. The climb can be covered in a day but can become challenging for the body. On reaching Madhyamaheswar, one can have a darshan of lord Shiva before going for the Buddha Madhyamaheshwar. Its a steep uphill climb of 3Km. After sparing some moment of peace on top, one can return directly to Ransi and then spread back to home. One can cover this as a 2/3/4 day trek. Avoid travelling after dark.
On the early morning of day 2, I took an early bus to Ukhimath, and then a taxi to Ransi, via Uniana. I reached Ransi(base for Madhyamaheswar Temple) around 10 AM. I started the trek immediately. My aim for the day was to reach Gaundahar, Bantoli or Nano, whichever possible. I reached Bantoli at 12:30PM. On discussing with the localites, I decided to carry on after having a sumptuous lunch. There were a few points where I could stay the night so i carried on till as far as possible. After the last village Kun Chatti, Madhyamaheswar was around 4-5 kms. It was already past 5, was drizzling and I was losing sunlight. At a point I felt I was the lone soul, lost in the path. it was already 8:30PM and i had hardly seen anyone since the last village. when I had given hope of reaching, from far away i heard some chants of lord Shiva and i thanked god as I had finally reached Madhyamaheswar. I immediately looked for some place to tent, and went to a villager's hut for the dinner. I had the meal, and crashed back to the tent. Next day early morning, i paid for warm water and bathroom services to a villager and had a soulful darshan of lord Shiva. I then rushed towards Buddha Madhyamaheshwar, where i spent half an hour, before returning back. I had my lunch at around 10Am, and started my return journey towards Ransi. I reached Ransi by 4Pm. there were no transport facility and i had to book a taxi in order to reach Ukhimath. I started talking with a fellow bike rider, and he agreed to drop me for Rs350. He offered me to drive the bike, if I paid Rs400. I thoroughly enjoyed the 26km bike ride from Ransi to Ukhimath. I stayed the night in Ukhimath, and was ready for Chopta the next morning.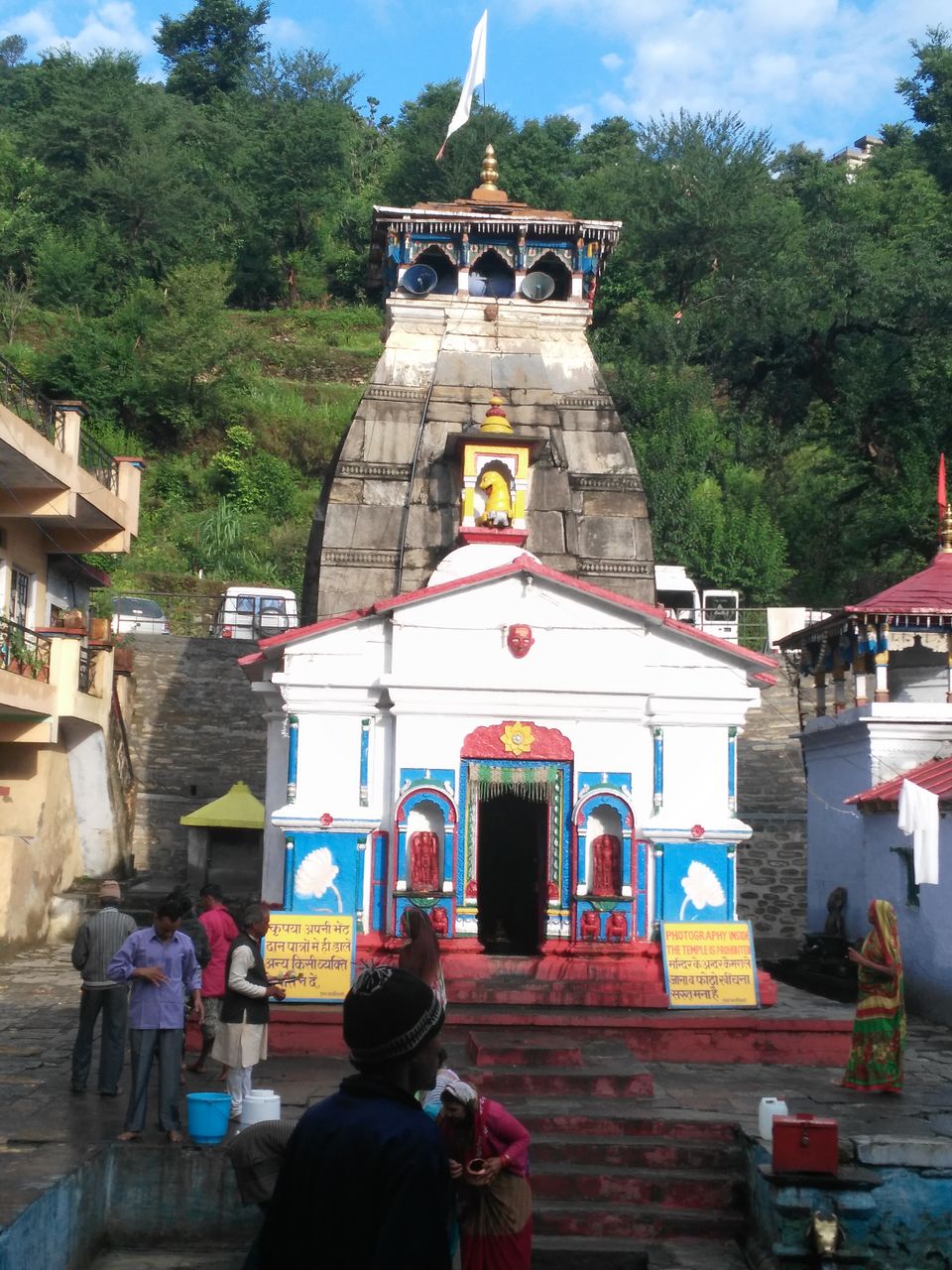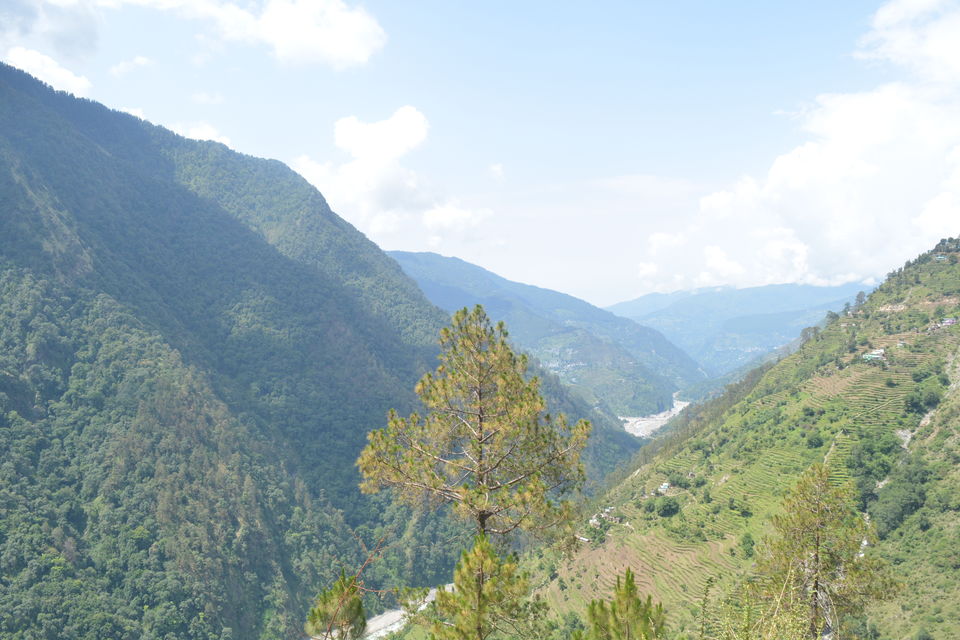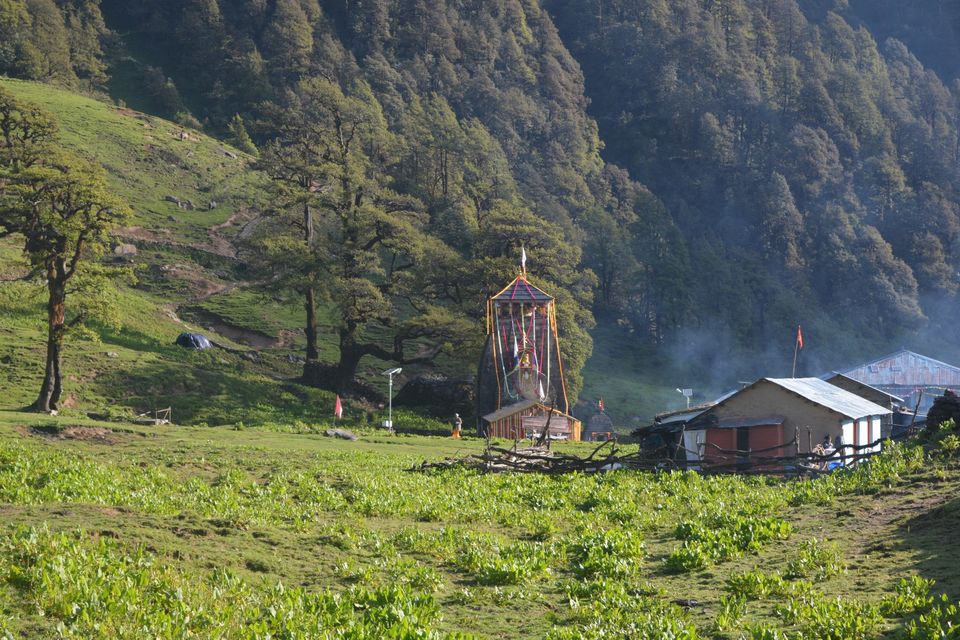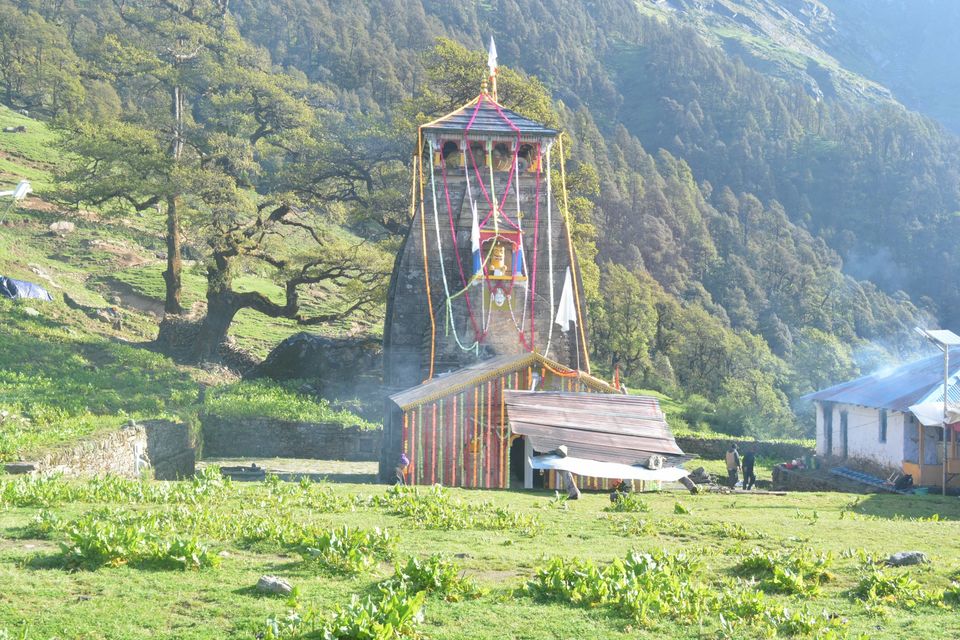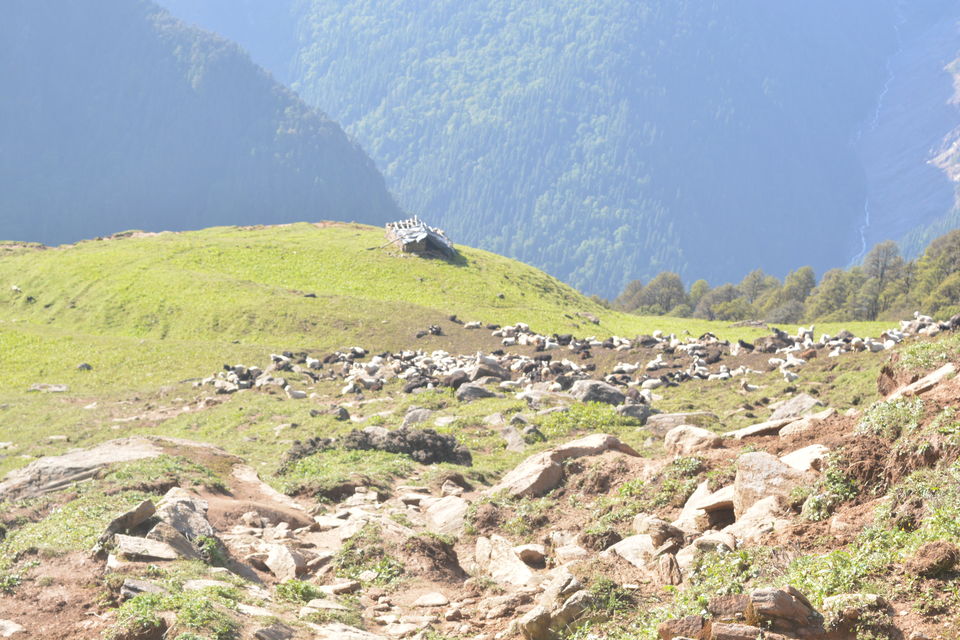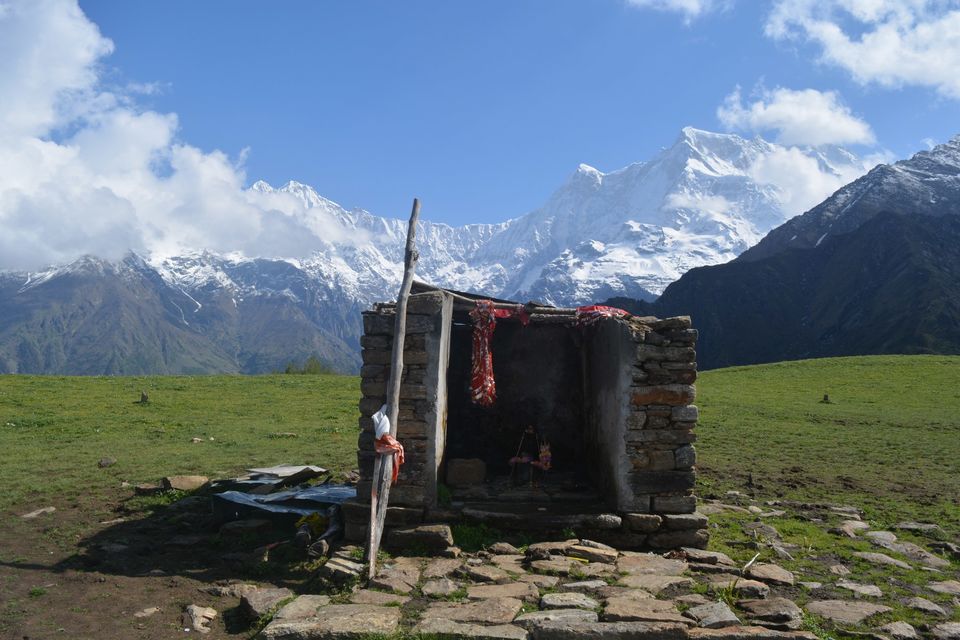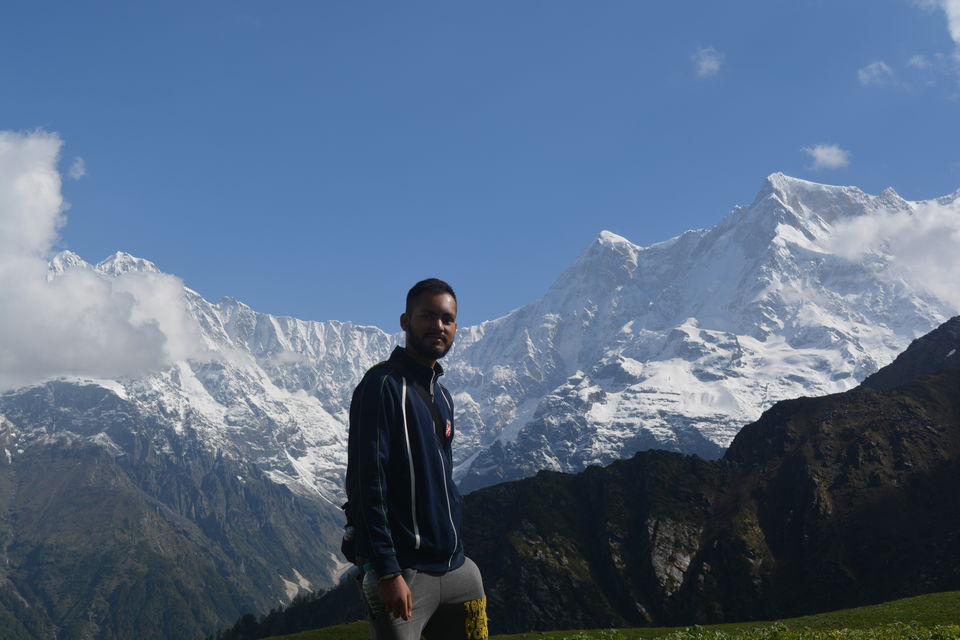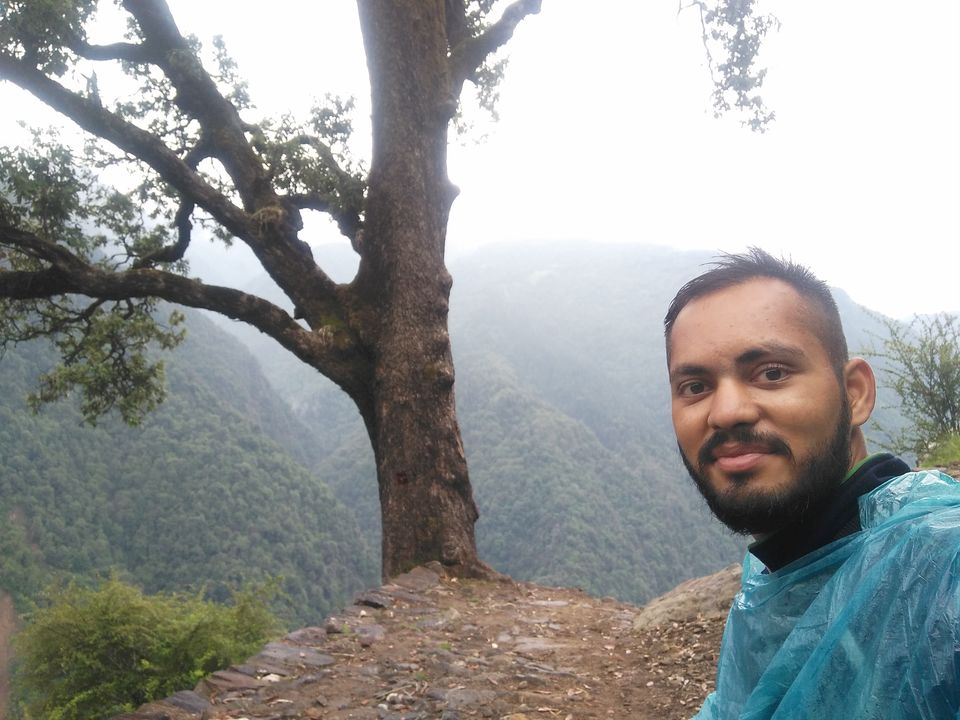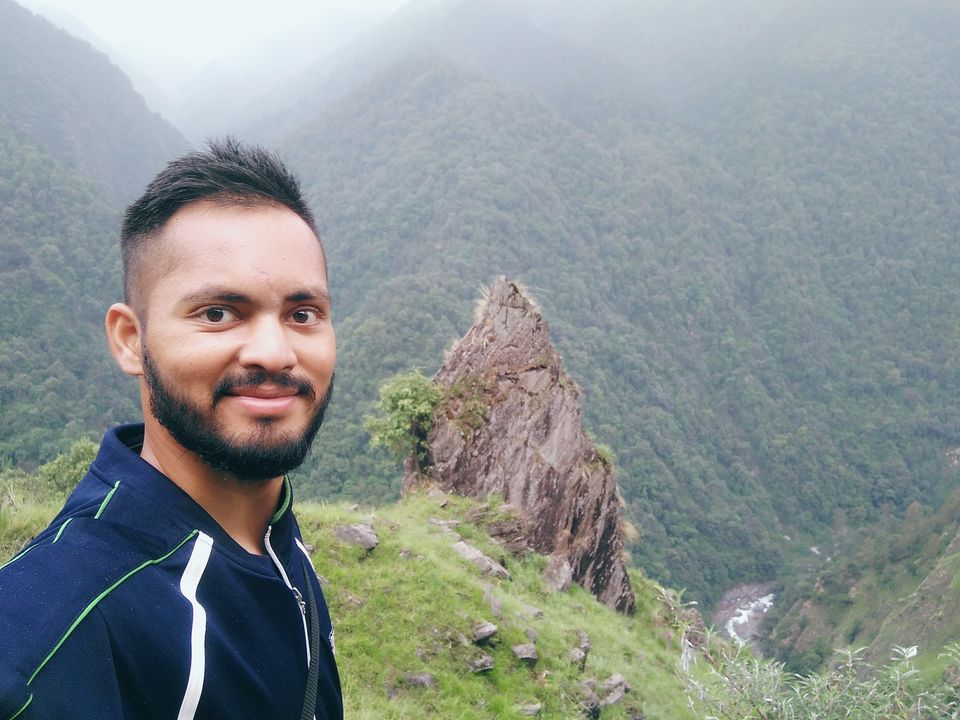 Day 4 - Chopta/Tungnath
To reach Chopta, one has to reach Ukhimath/Gupteshwar, from where one can get a direct commute to Chopta. While one can do a '4 day circuit trek of Chopta', the main temple can be covered within a day. During winters one has to take another harder route of Deoria Tal - Duggalbitta - Tungnath - Chandrashila, to cover it. The normal day journey starts from Chopta. Tungnath is about 4 km from Chopta, and 1 Km ahead to Chandrashila, which is the highest point in this trek. There are numerous water sources and few food junctions as well. One can cover it using pony services as well.
Early morning, I took a vehicle to Chopta. As soon as i reached, I started the climb to Tunganath. My legs had become weak due to the hectic travel since last three days. I started by 10 Am and reached by 1 Pm. After darshan, I left for Chandrashila. after sinking in the beauty of the nature, i returned back to Tunganath by 4 Pm and I reached Chopta by 5:30PM. Unable to carry on further, I decided not to cover Kalpeshwar or Rudranath and I immediately took a taxi to Joshimath, from where I had to cover Badrinath.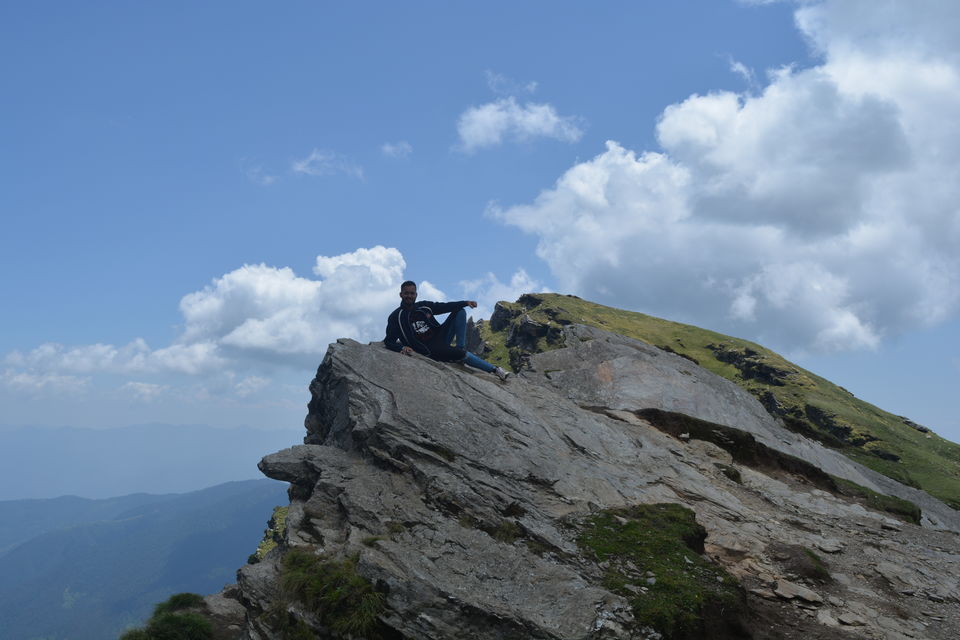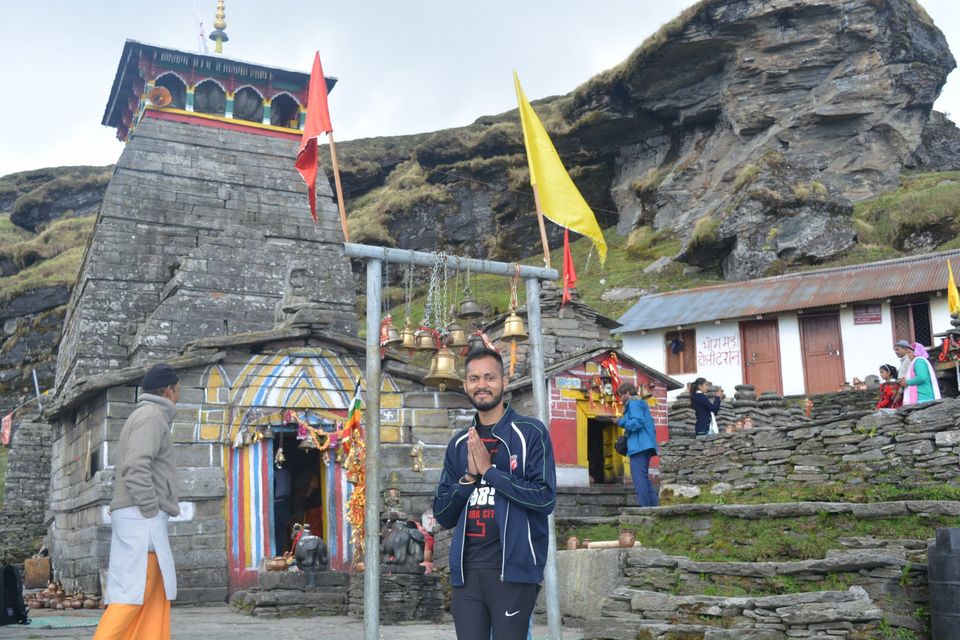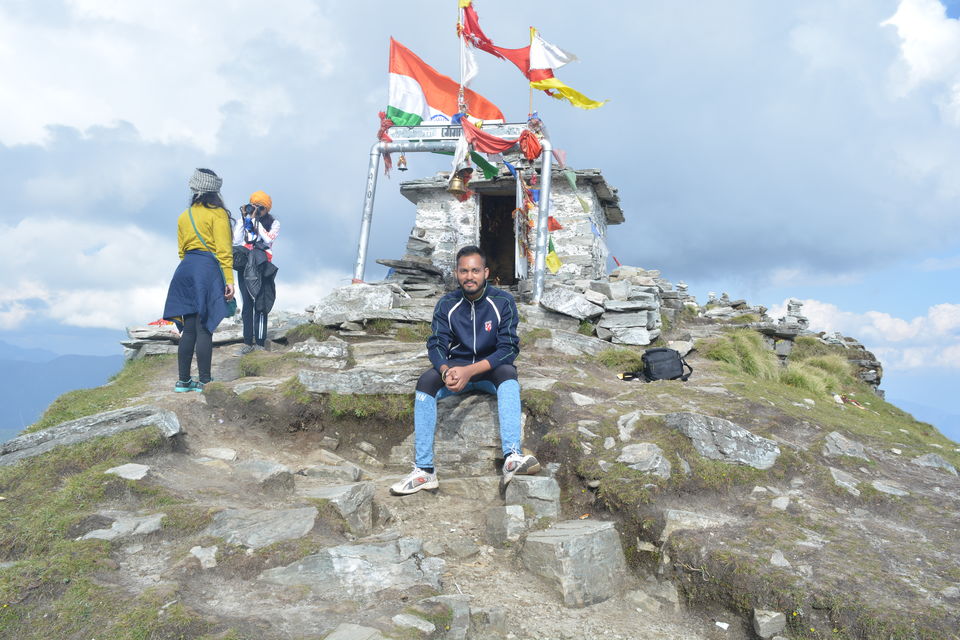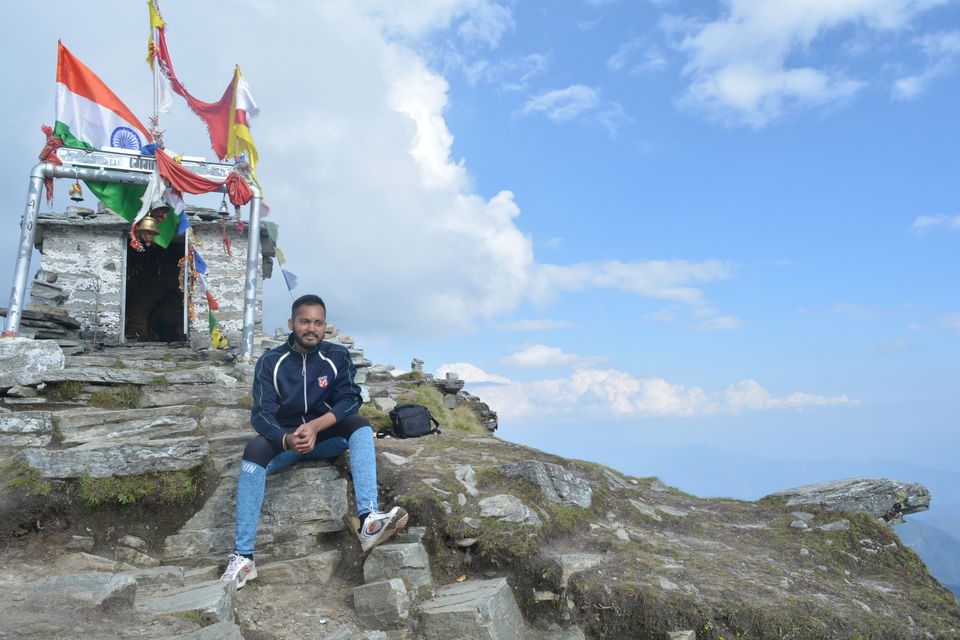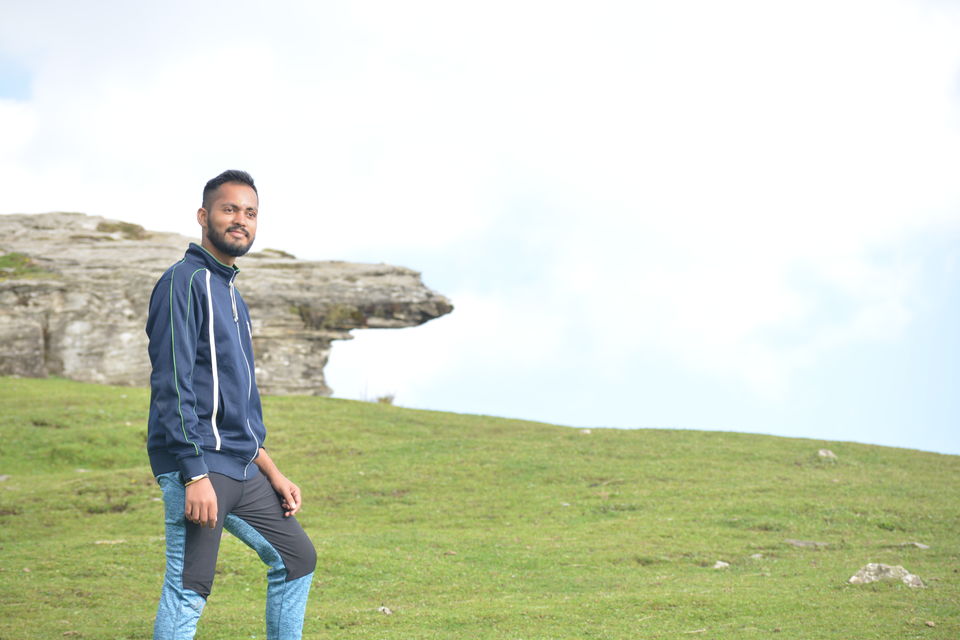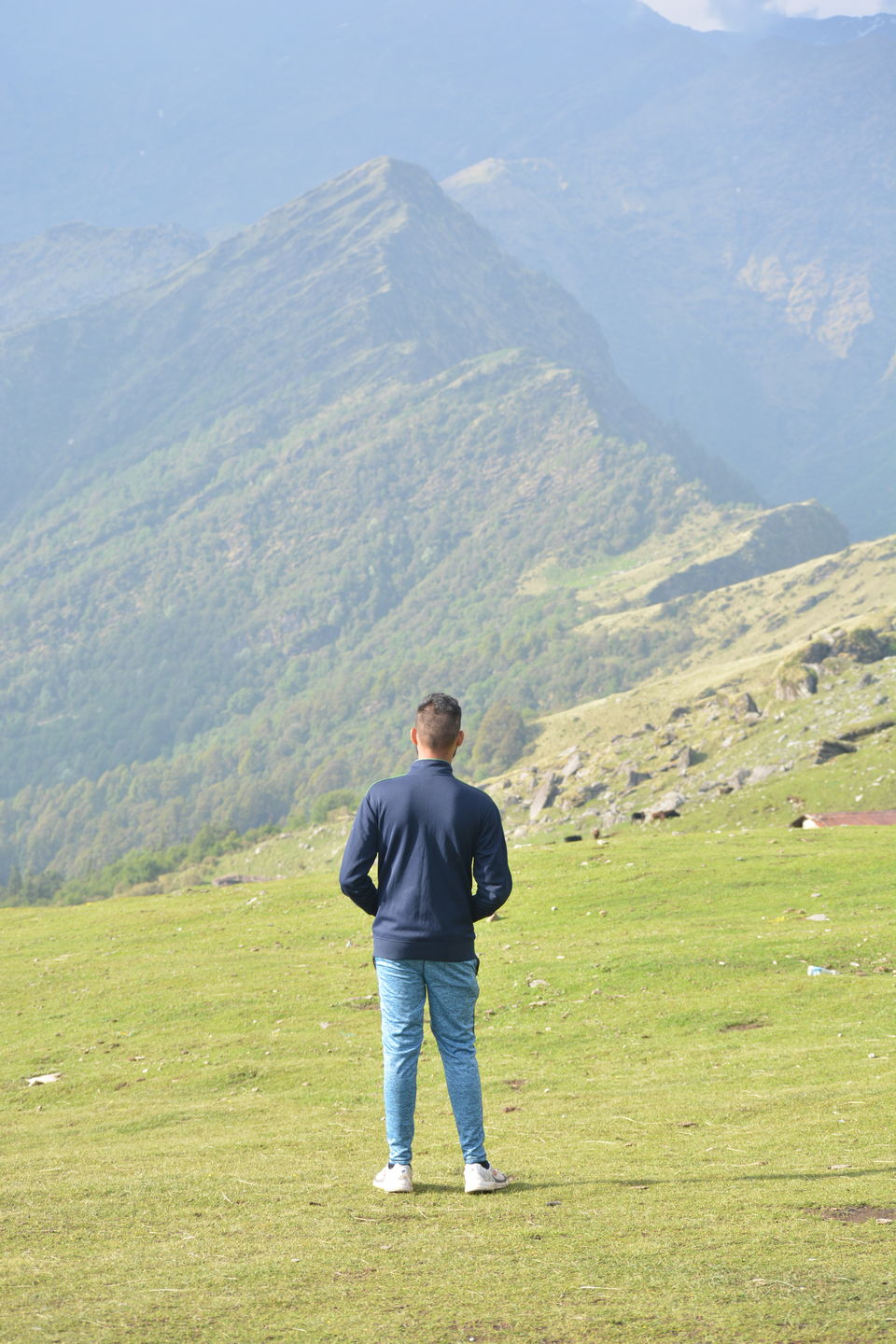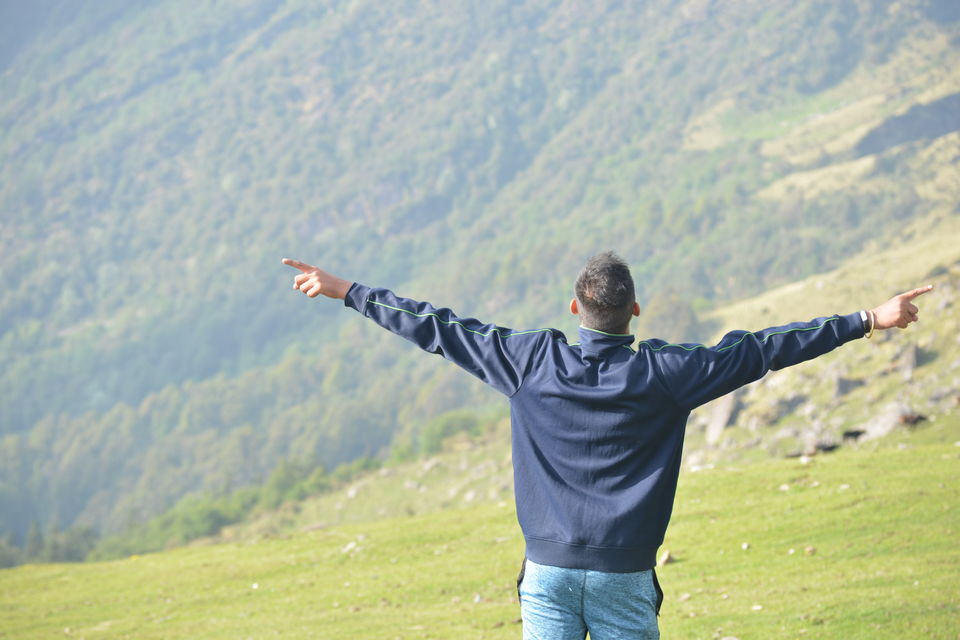 Day 5 - Badrinath
One can Reach Badrinath by a direct bus from Rishikesh, or splitted buses from Rishikesh to Joshimath to Badrinath. The temple is accessible by road and there's n trek. Mana village is around 4 Km from Badrinath and boasts as the last village of India. Do not miss this village when you are visiting Badrinath.
I left Joshimath, by booking a cab to and fro Joshimath. The cab covered Badrinath, and Mana Village and returned back to Joshimath by evening. I rushed for a bus back to Delhi from Joshimath, and reached Delhi around midnight.