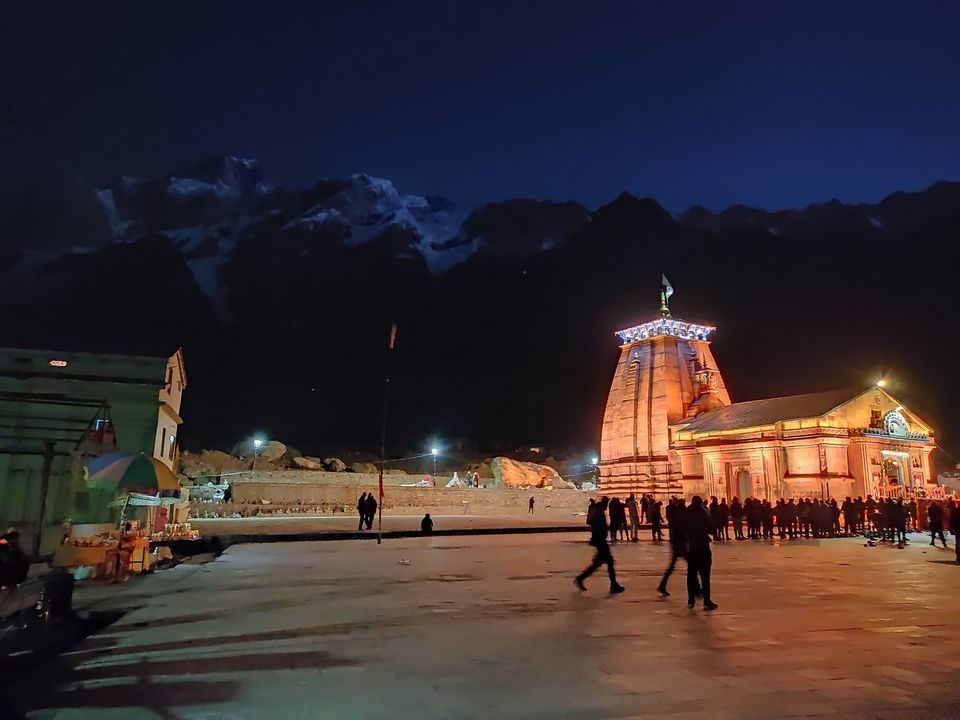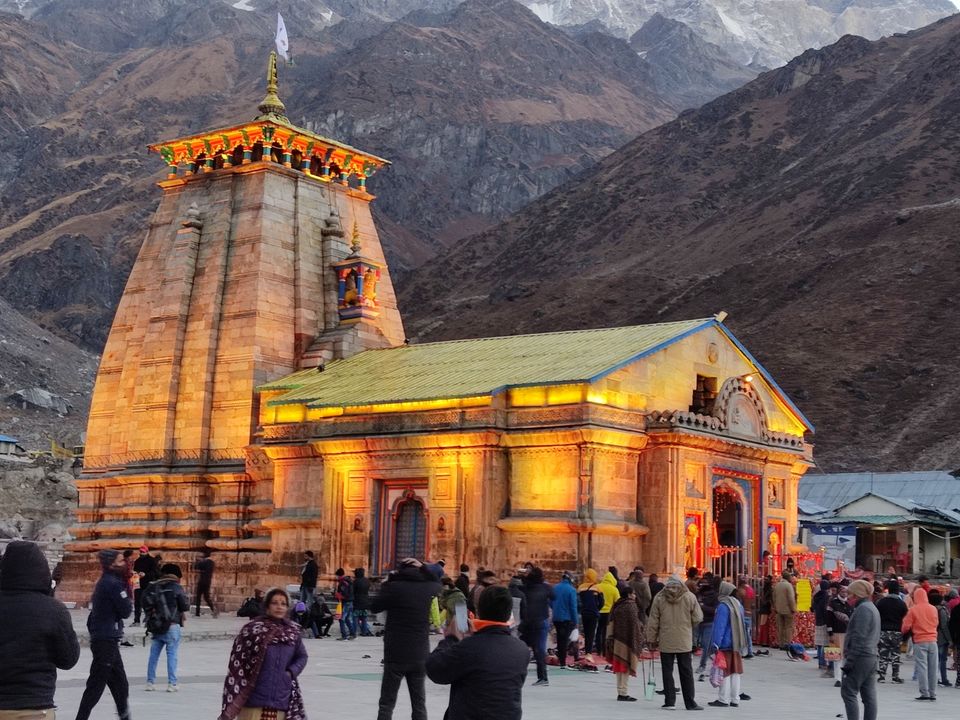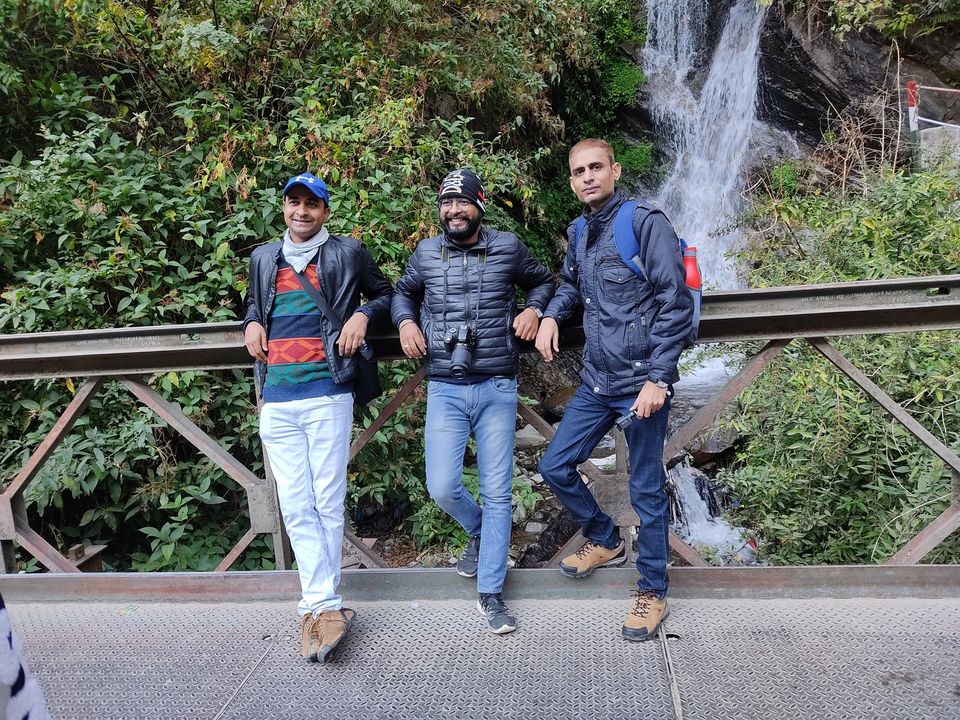 Jab bhole bulaye to Koi na rok paaye
I was planning trip from long time but due to gurjar andolan and then kisaan andolan i had to cancel my plan. Then suddenly one day i saw post regarding Kedarnath trip on Facebook travel group i joined. He was planning to go by car so i told him i will join and 2 more persons joined this conversation but after long conference call with each other we decided to go by train and one person from jaipur also changed his plan and said i will go from delhi and join you there but it didn't happened.
Now we 3 persons were left and booked our tickets in same train from jaipur to haridwar and met each other in train. Out of three person two were friends and i was stranger but journey gives you experiences as well as friends so i can say i made two new friends for life.
We reached haridwar on 8 November 2020 at 9.30 A.M and before leaving haridwar Station our details were noted down at station.
After reaching haridwar we hired swift dezire car for 6 days from haridwar to haridwar and paid 15000 rs for 6 days.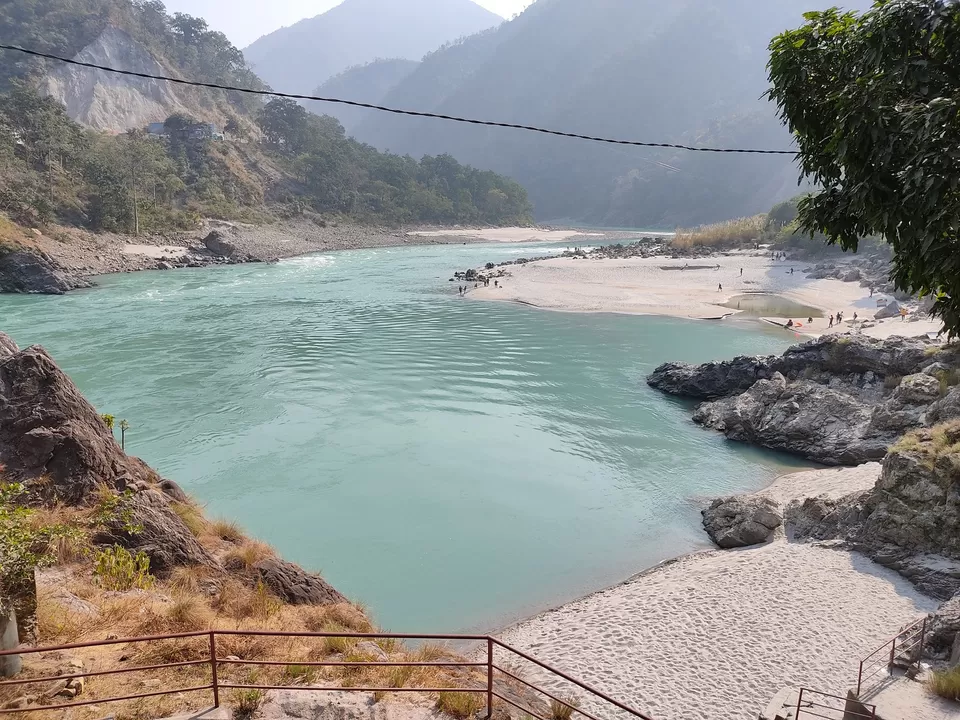 Without halt at haridwar we started our journey for our first destination KEDARNATH TEMPLE.
First day we reached till rampur and due to sunset and darkness we stayed at hotel paying 700 rs for 3 persons.Room was excellent and food was good there.
Next day morning at around 6 am we started our journey to sonprayag and reached there around 8 am and showed our online registration at counter there(just formality because nobody checked after that at any point).
After breakfast we took shared cab till gaurikund paying 30 rs per person and no social distancing was maintained by them and you have no option.
Distance of gaurikund from sonprayag is 5 km.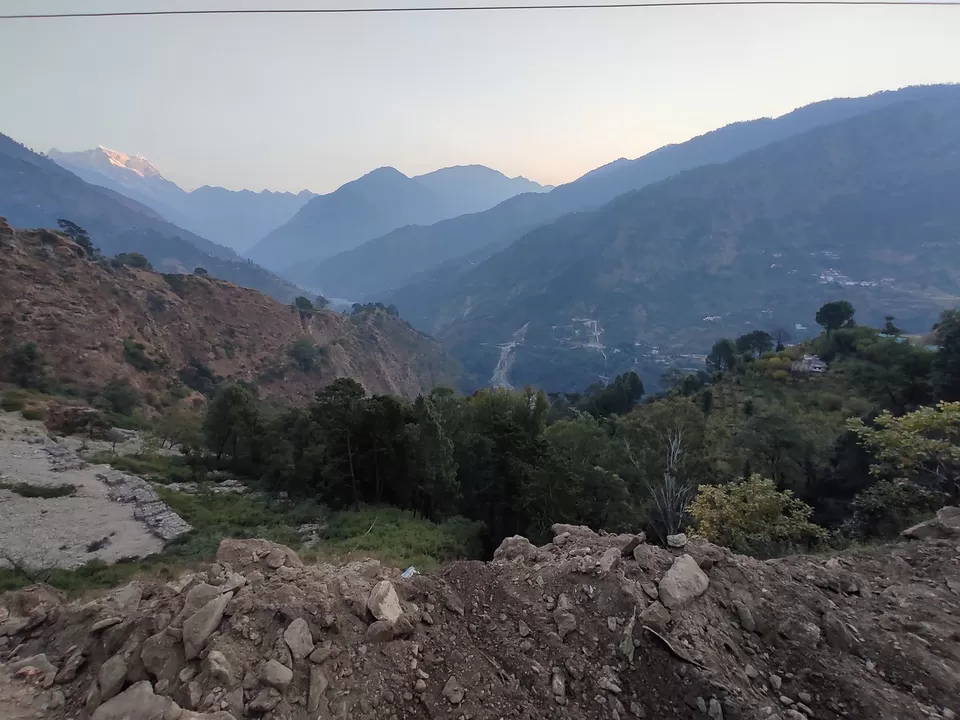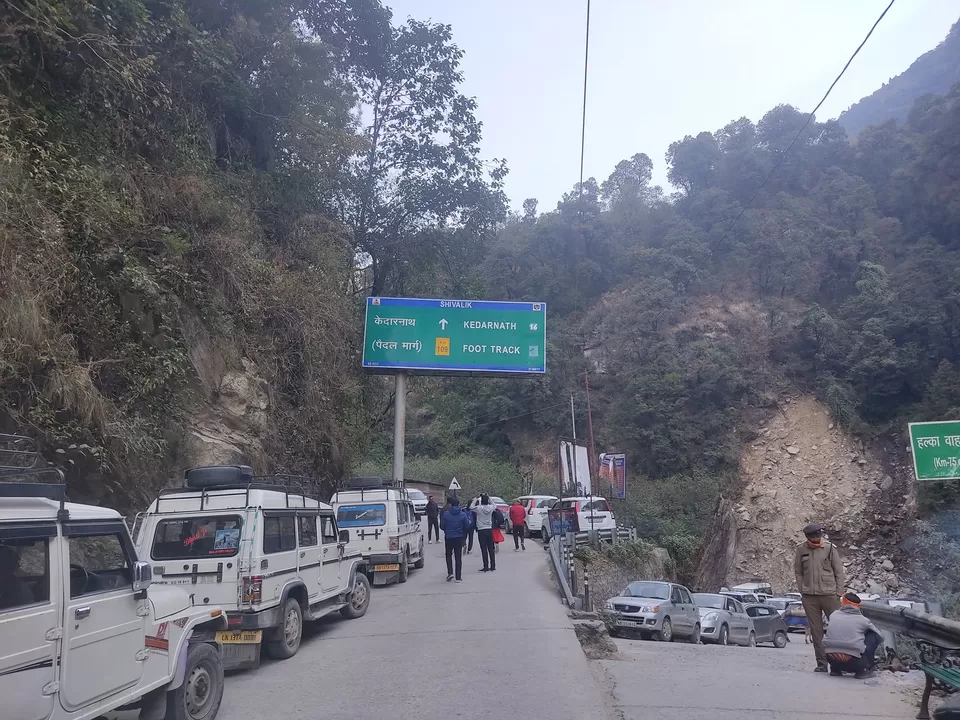 On 9 November 2020 After reaching gaurikund we started our Kedarnath trek of 16 km at 9.30 AM.View was awesome and initially trek height was gradually increasing so we thought trekking will not be hard but after few kilometres trek was steep and its hard to walk so we took small steps like penguin steps or baby steps because only this technique can help you on such treks so be calm and walk slowly otherwise you will be dead tired.
On our way to temple we ate maggi as usual and paratha for energy.
As we were reaching near temple the sceneries were changing from nice to better and awesome. We could see snow on mountains. Out of us three, one of our friend got separated and we met after 2 hours.
The weather was getting cold by the time and evening it was too cold. We trekked in the dark because we reached around 7 pm in the evening.
The feeling of first glimpse of temple cannot be explained in words.
We forget everything like cold, tiredness because Adobe of mahakaal was in front of us.
Kapaat was closed at that time so we took hotel near temple paying 2500 rs but I would like to mention that hotel was too bad and not provided hot water facility but we had no option at that time.
Next day 10 November 2020 at 5 AM we went to temple for darshan and due to corona situation people were very less and it took only 5 minute for darshan of Kedarnath ji. We also saw bheem sheela that prevented temple during 2013 catastrophe.
At 7.30 AM we started our descent and i must say descent is more hard because its hard to control downward speed and we made mistake by not taking stick/trekking pole.
We reached gaurikund at around 2 pm and then by taking shared cab reached to sonprayag where our driver was waiting for us.
Now we started our journey to next destination Chopta which is staring point for Tungnath trek.
On the way we stopped at Triyuginarayan temple in Rudraprayag district.
It was the venue of the celestial marriage of Shiva and Parvati, during the Satya Yuga, witnessed in the presence of the holy fire that still burns eternally in front of the temple in a Havana-kund or Agni-kund, a four-cornered fireplace on the ground. Vishnu formalised the wedding and acted as Parvati's brother in the ceremonies, while the creator-god Brahma acted as the priest of the wedding.
Our next stop was ukhimath.During the winters, the idols from Kedarnath temple, and Madhyamaheshwar are brought to Ukhimath and worshipped here for six months.
On 10 November 2020 We reached chopta at night and stayed at hotel in front of tungnath trek start by paying 900 Rs and charge for one bucket hot water was 50 Rs.
In the morning 11 November 2020 we started tungnath trek around 9 AM and on our way we made new friend imran and invited him to join for the rest of days in Uttarakhand trip.
I would like to mention that he was solo traveler and travelling from last 3 months and when i am writing this blog he is still travelling.
Locals called chopta Switzerland of India in Uttarakhand like khajjiar called Switzerland of India in himachal pradesh.
The trek was more steep than Kedarnath trek but the sceneries on this trek was enchanting and magical. This is one of the most beautiful trek i have done so far.
Big trees and mountains covered with snow far away are treat for eyes. Total length of trek is 5 km.
After reaching main temple feeling was like we have achieved something special.
Tungnath (mean Lord of the peaks) is one of the highest shiva temple in the world and it is tritya kedar out of 5 kedar temples.It is located at an altitude of 3,680 m (12,073 ft), and just below the peak of Chandrashila.
The chandrashila peak is 1.5 km above from tungnath temple so we started our trek to chandrashila but path was very narrow and dangerous that i had to come back due to vertigo issue but my friends went to chandrashila peak.
From the top of the Chandrashila peak, picturesque views of the Himalayan range comprising snow peaks of Nanda Devi, Panch Chuli, Banderpoonch, Kedarnath, Chaukhamba and Neelkanth on one side, and the Garhwal valley on the opposite side could be witnessed.
Around 4 PM we came back and started our journey to joshimath for badrinath temple. We took night halt at peepal koti and paid 1200 rs for room and i must say room was best in our whole journey with all facilities. The hotel name was Hotel Welcome.
Next day 12 November 2020 we started our journey toward Badrinath temple.
The road to badrinath was most dangerous road i had seen in this trip and having hair pin bends and zig zag turns.
Before reaching badrinath aadhar card details were noted down at check post few kilometers before main temple.
FACT- Badrinath temple is only temple which is in both Bada 4 dhaam and Chota 4 dhaam.
When we reached badrinath temple i saw the crowd was very less as compared to Kedarnath and almost empty and all of this because of pandemic situation.
It took hardly 2 minute for darshan when we reached main temple.
According to Hindu legend, god Vishnu sat in meditation at this place. During his meditation, Vishnu was unaware of cold weather. Lakshmi, his consort, protected him in the form of the Badri tree (jujube or Indian date). Pleased by the devotion of Lakshmi, Vishnu named the place Badrika Ashram.
After darshan our next destination was maana village called last village of India from Uttarakhand side. Maana village is in chamoli district and 3 km from badrinath temple. The village gets its name from Manas Putras,the biological sons of Lord Brahma.
Places to visit in Maana village are ganesh gufa, vyas gufa, bheem pul and also 5 km trek called vasundhara.
Vyasa Gufa- It believe that Veda Vyasa lived here and write four Vedas and Mahabharata here.
Mana to Satopanth track is a difficult which is a 16km track.
12 November 2020 was our last day of trip because we had to go home because of diwali on 14 November 2020 so after Maana village we headed to Auli.
We reached joshimath to catch cable car for Auli because vehicles cannot go till auli so you have two options, one can go 16 km by car and catch cable car which covers 800 meter distance till Auli by paying 500 rs per person or reach joshimath and catch cable car by paying 1000 rs per person and covers 4.5 km distance in 30 minutes.
After reaching there we had to wait for 2 more persons because cable car only run with 6 persons so we had no option because we were 4 only.
When we were waiting person who issues ticket told us that going to Auli is not good plan because its more beautiful in winter and Also we have less time so he advised to come in winter or go for trekking if want to experience Auli beauty.
So we cancelled cable car ride plan and started our journey to final destination which was haridwar and took our last halt in night at hotel by paying 800 rs and that hotel was worst we stayed in Uttarakhand.
Next day on 13 November 2020 started journey to haridwar and took halt at rishikesh where our 2 friends did river rafting paying 650 rs each person but me and imran skip it because we have done it before so we took a walk to laxman jhula and ram jhula.
Finally on our way to haridwar we dropped imran at rishikesh bus stand because he was going to mussorie.
After reaching haridwar we said good bye and happy diwali to each other and took different buses to our hometown due to cancellation of trains.
On the way to these we also visited panch prayag=
The Panch Prayag of Uttarakhand traces the route carved by Alaknanda River when it leaves its Himalayan abode from Satopanth glacier.
It is joined by Dhauliganga River at Vishnuprayag, near Joshimath.
Nandaprayag is the second confluence in cascading sequence, where Alaknanda River is joined by Nandakini River.
The third confluence of Alaknanda River is at Karnaprayag, where the tragic hero of Mahabharata, Karna, did penance to please Sun God.
Here, Pindar River joins Alaknanda.
Rudraprayag is the fourth confluence between Alaknanda and Mandakini River.
The fifth and final union takes place at Devprayag where Alaknanda River joins Bhagirathi forming river Ganges, which flows down to the plains.
Journey ended but memory remains forever.
Total cost from hometown to hometown we spend 12000 rs per person including everything.
Driver name-Umeshji and contact number is 9458109882,8126530969
SOME POINTS-
1-The hotel facility we felt not good most of the places because they switch off geezer from main switch at reception without telling.
2-Food was okay okay.
3-At Kedarnath, hotel facilities were very bad as compared to the price paid.
4-In this pandemic situation nobody at any place checked temperature or mask.
5-people in rishikesh and haridwar were roaming freely without masks.
6-Driver told us that due to corona there are very less people so we are lucky that it took very very less time for darshan at all temples.
JAI BHOLE
Follow me on Instagram- ravifriendship2002