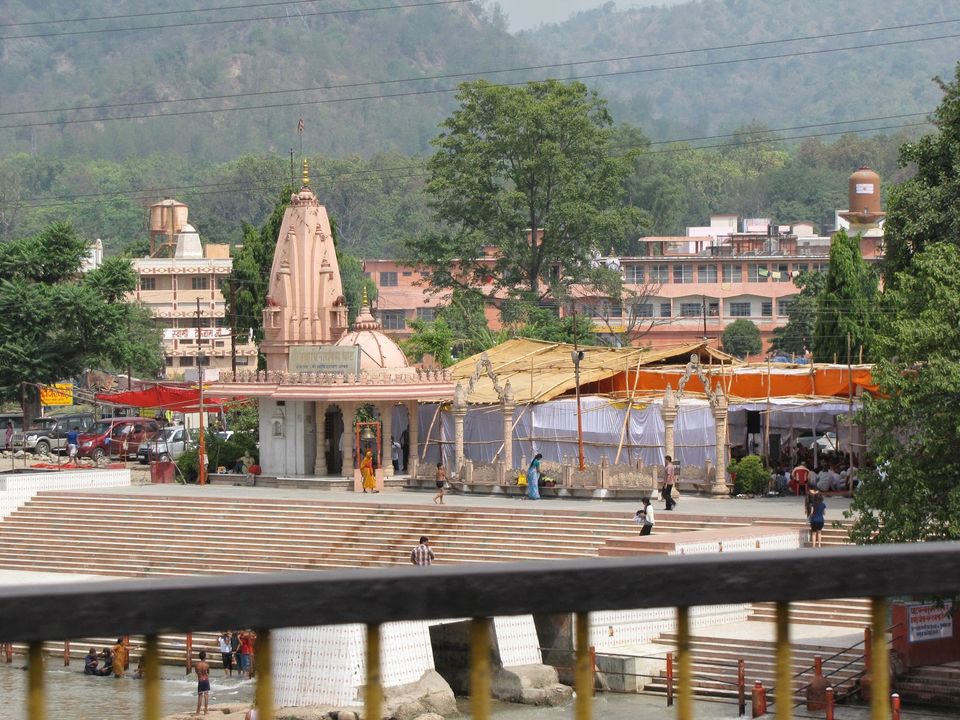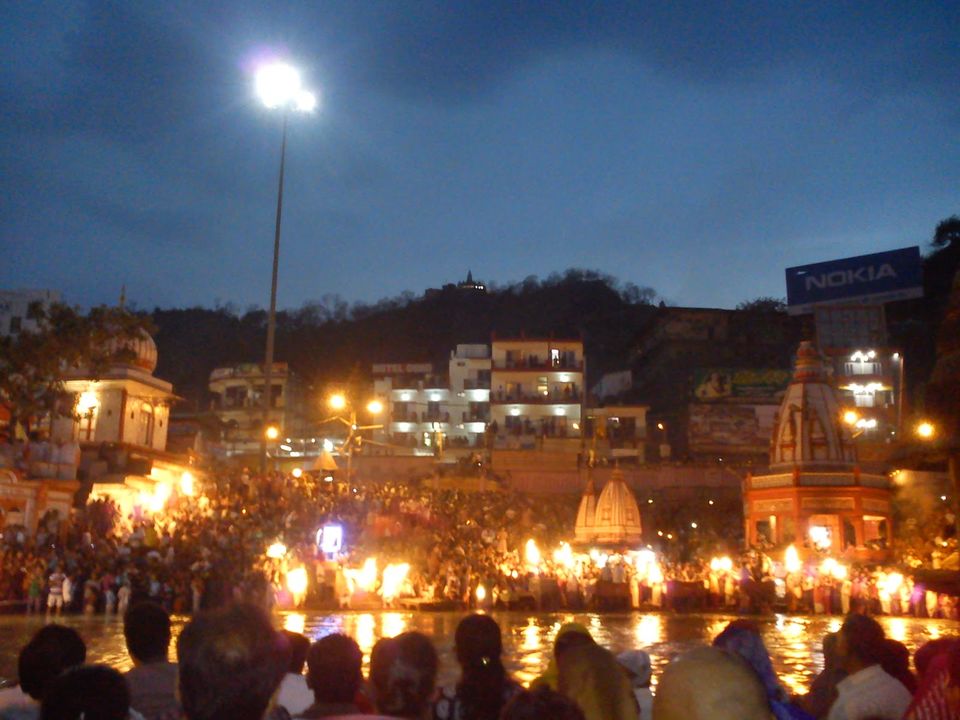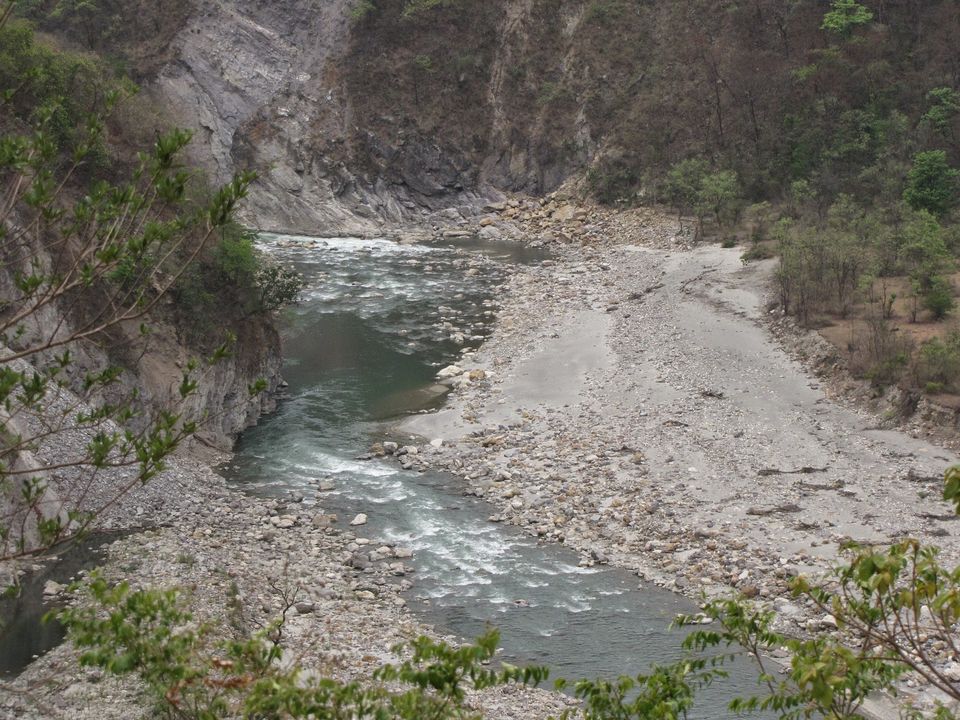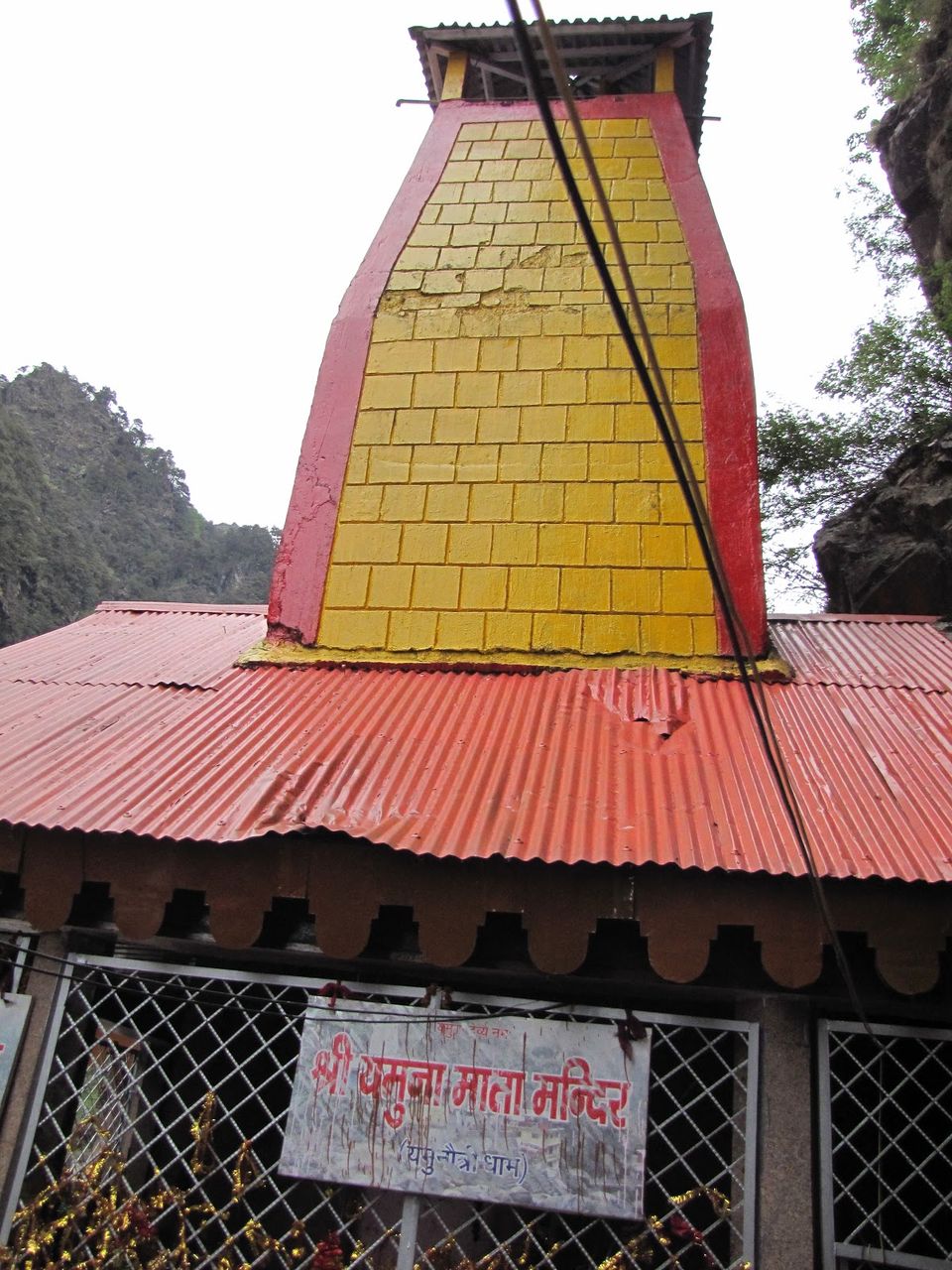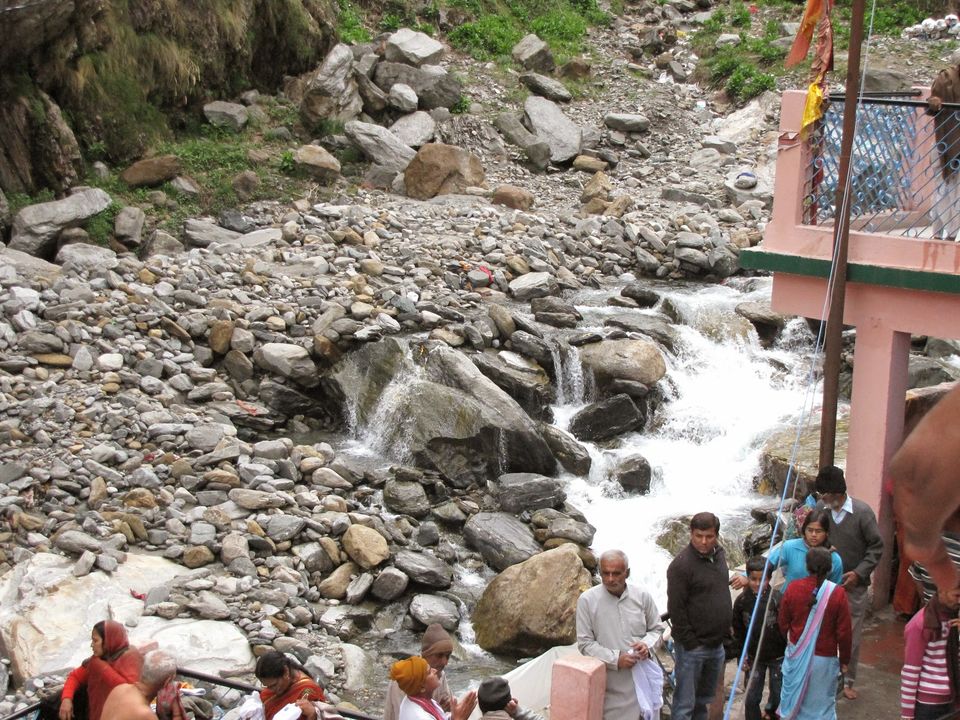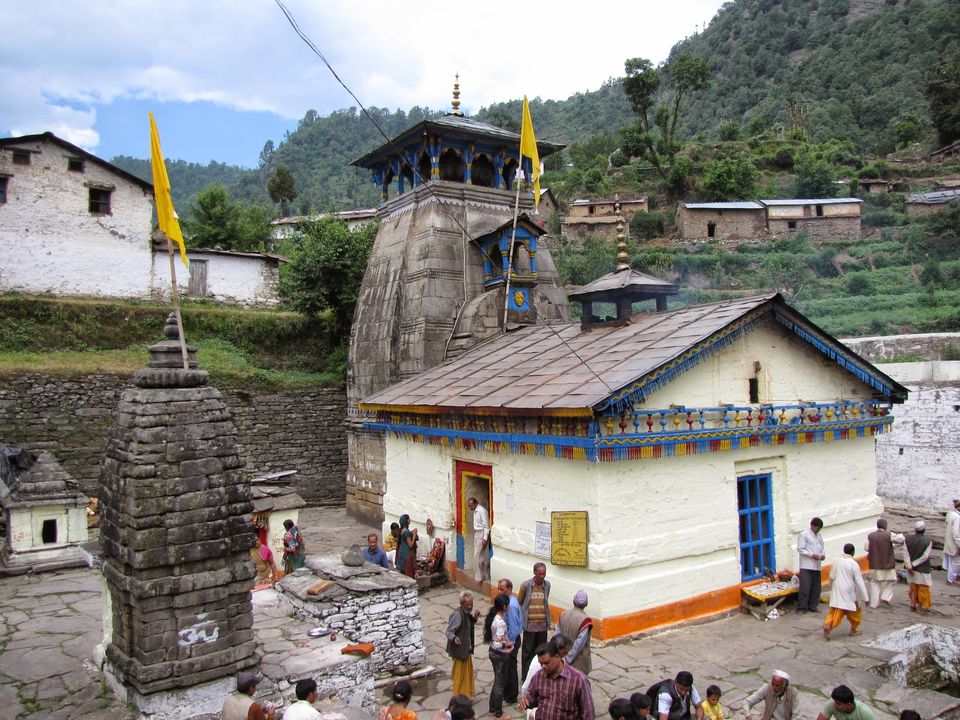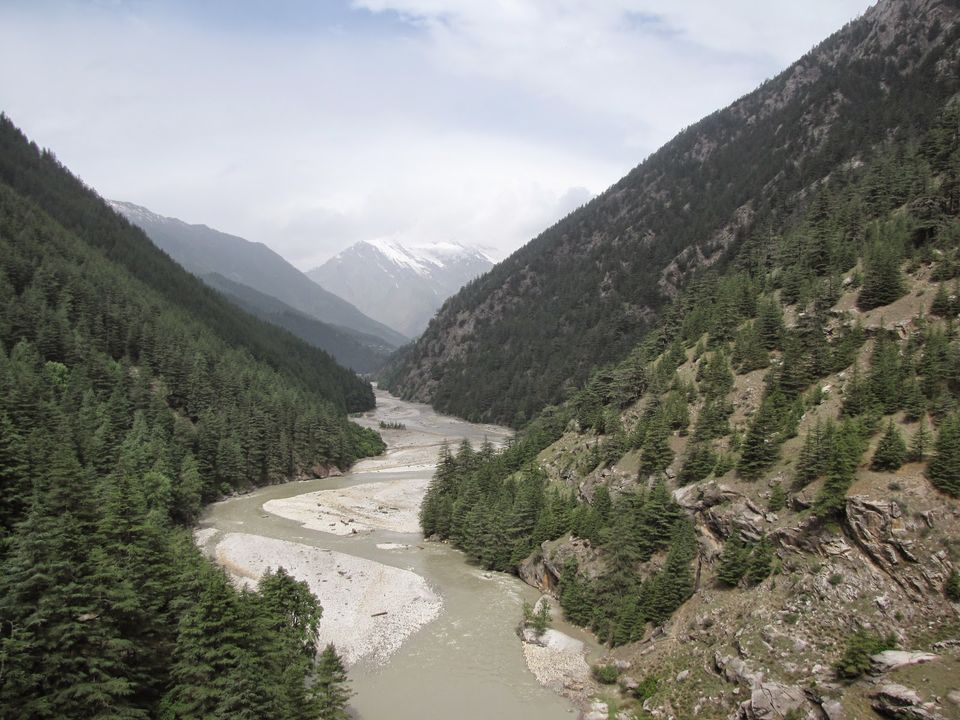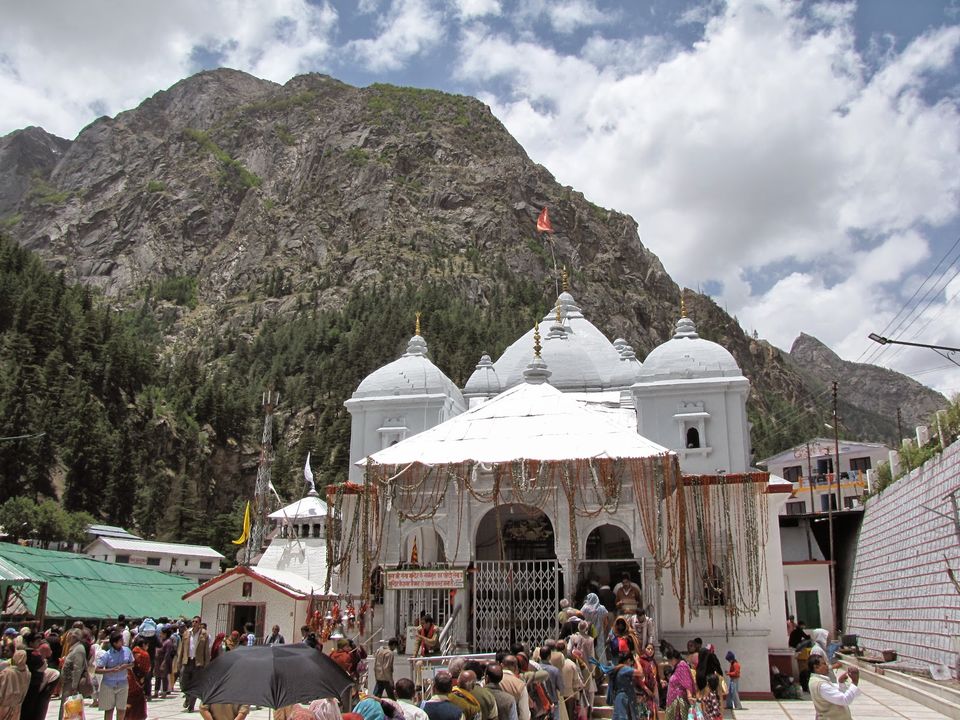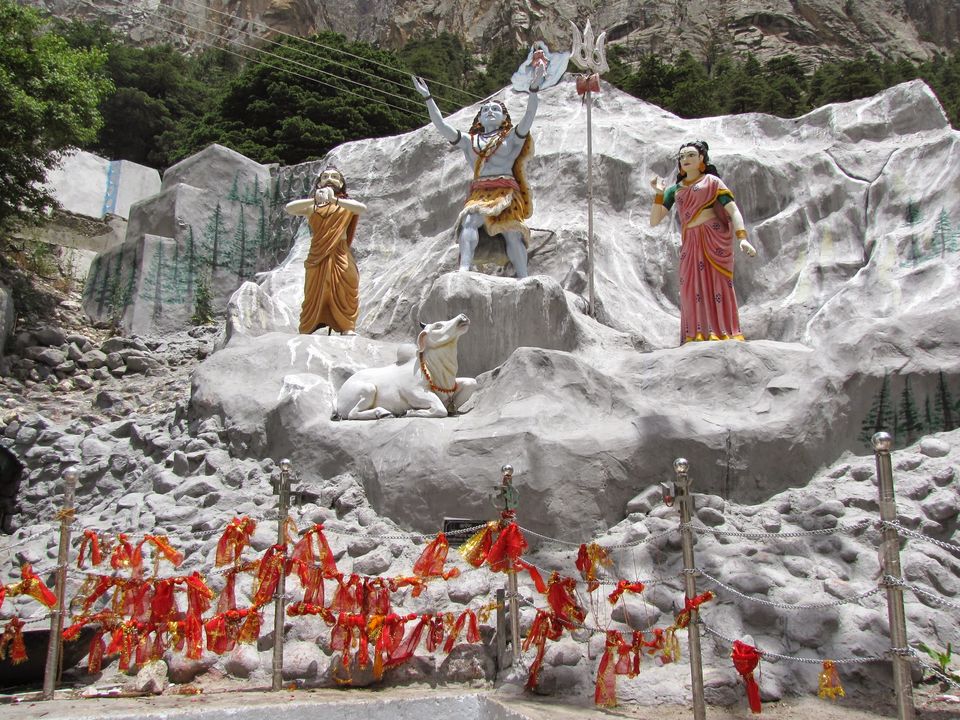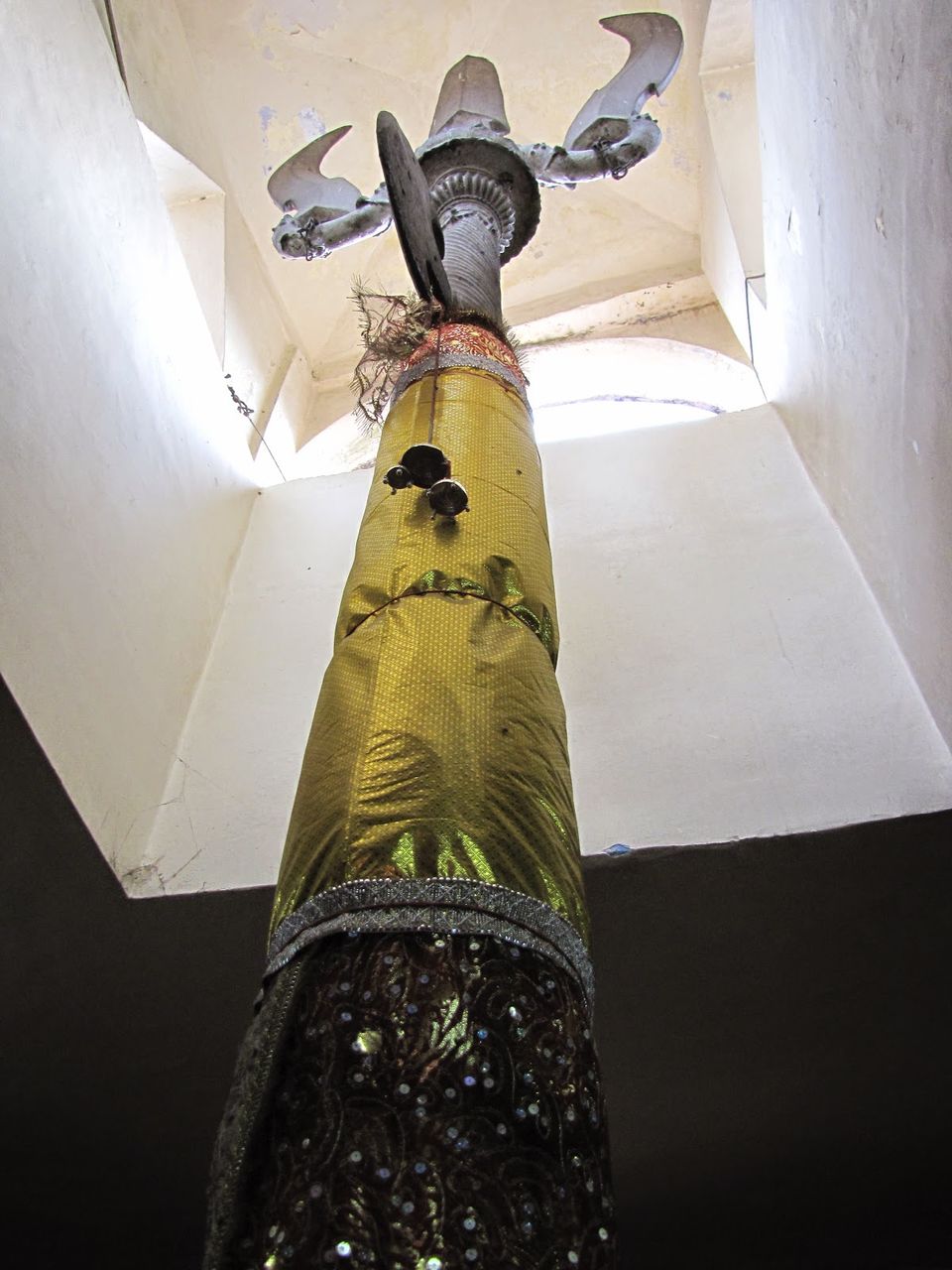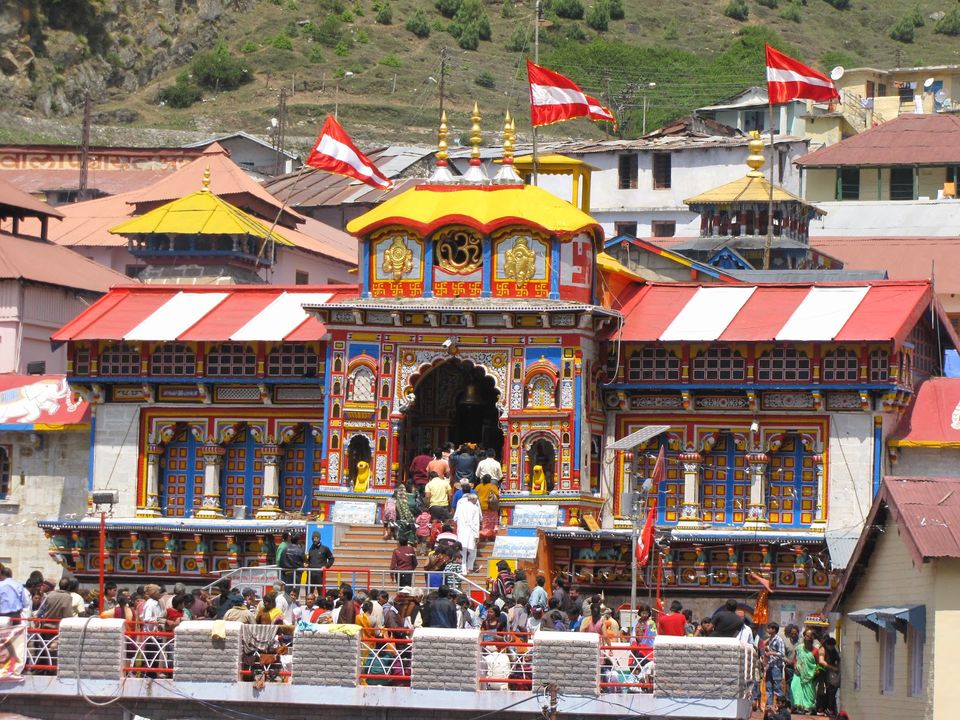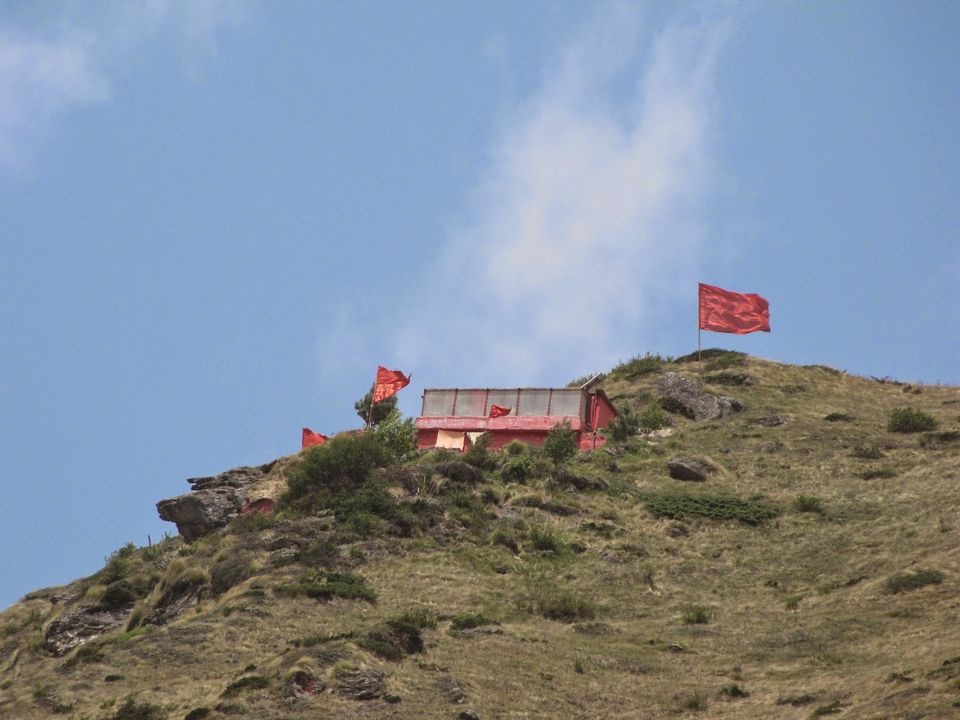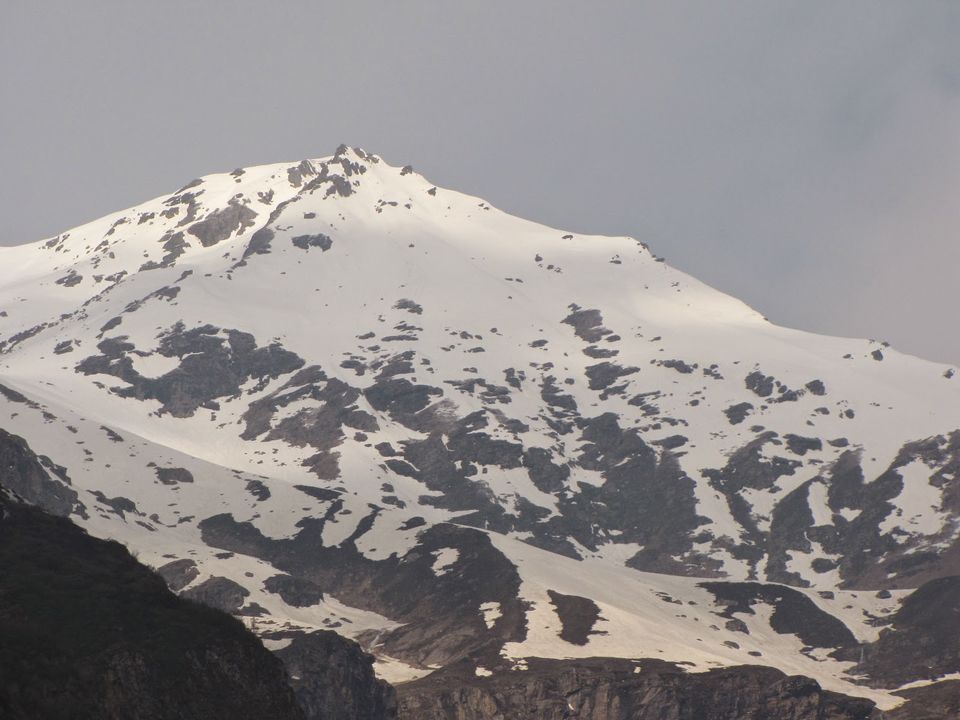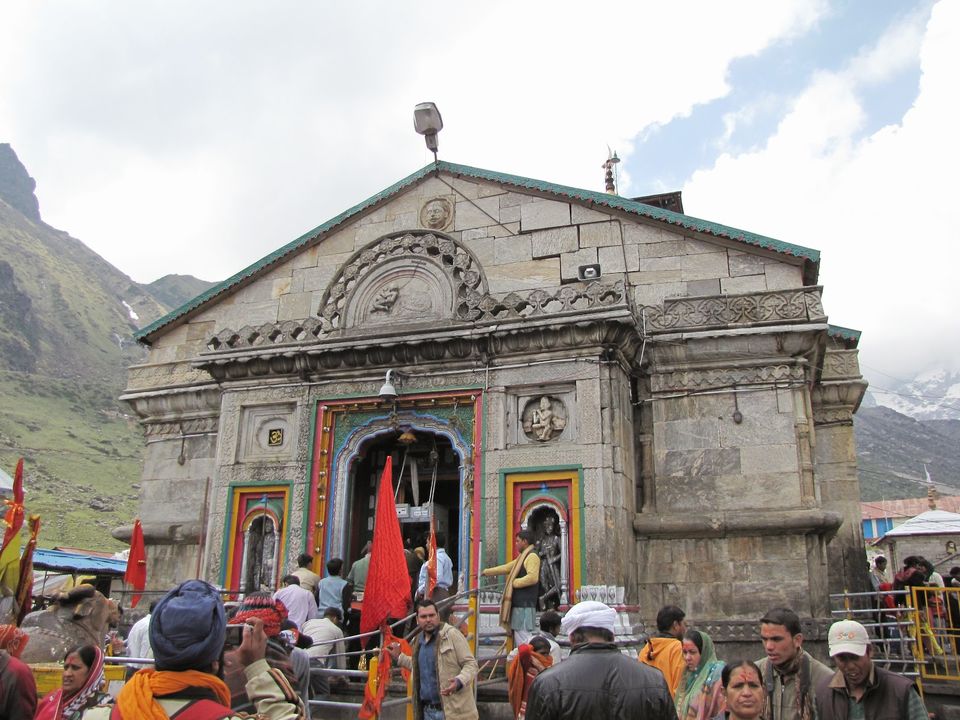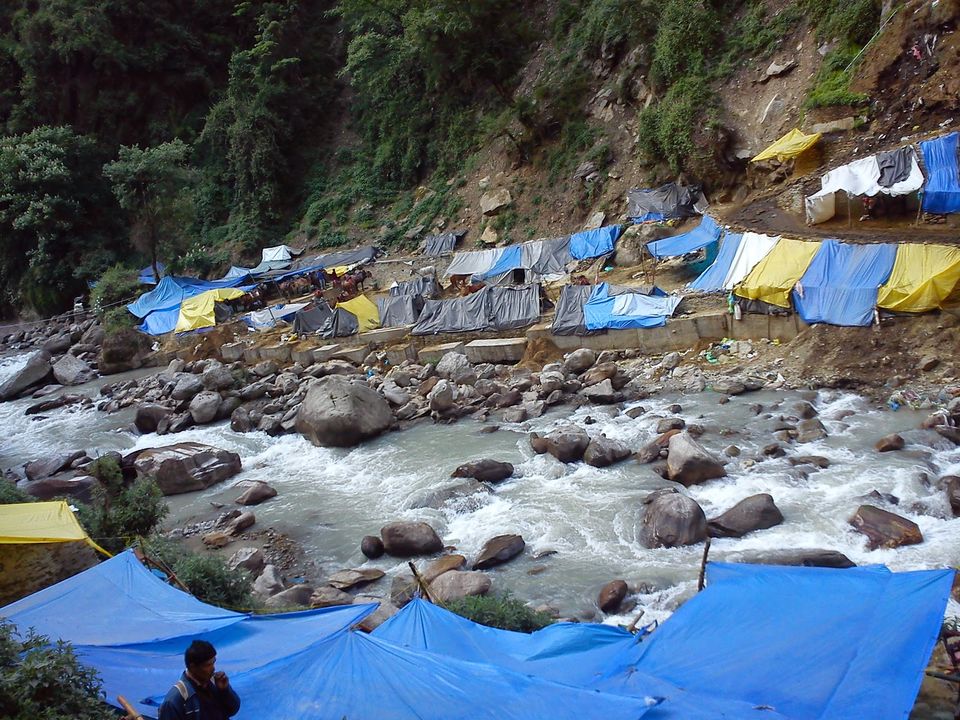 Himalayan Char Dham is also called as Chota Char Dham. The actual Char Dham refers to the 4 Places defined by Sri Adi Shankaracharya.

The Himalayan Char Dham consists of 4 holy places all connected to the Holy Ganga river. It is located in the Garhwal region in the state of Uttarakhand. The 4 sites consists of Yamunotri, Gangotri, Kedarnath and Badrinath.
We start from Haridwar and from there went to Yamunotri, Gangotri, Kedarnath and Badrinath.
Haridwar is a very important place for Char Dham Yatra. It is the starting point of one of the most sacred journeys that Hindus take part in. The Holy Ganga flows through Haridwar where there are Ghats made to allow people to bathe in the sacred river.

We had visited this place in June 2012, the photos posted here are from the same trip.
Ganga River however is not Ganga till it reaches Haridwar, it has numerous names and merges with multiple tributaries forming prayags where bathing is considered very auspicious.

In addition to these temples Haridwar is famous the Ganga Aaarti that happens everyday evening after sunset. The Pandits come there in white clothes and perform the aarti for around 30minutes. It is one of the spectacular sights and is not to be missed when in Haridwar.
Haridwar also has good eateries in terms of street food. Streets heading to place of Ganga Aarti from the city center has many sweet shops which make fresh Peda everyday. Lassi and hot milk is made every evening and they taste amazing.
We started from Haridwar around 9am the next day and drove towards Mussoorie. Beautiful hills and amazing ghat section roads awaited our journey. On the route we saw Prakasheshwar Mahadev Mandir which is very beautiful and well maintained. We had a quick darshan of the Mandir and were on our way to Yamunotri. The roads were in decent condition for a while but then were bad due to previous landslides. No matter the bad roads there was breathtaking scenic beauty present along the entire route.
We took rest that night and next day morning we headed to Yamunotri.
To get to Yamunotri one has to trek 6kms each way to reach the temple and back.
From Yamunotri we headed towards Uttarkashi, a district headquarter in Uttarakhand. We had stayed in "Hotel Neelkant Palace" which is a very decent hotel overlooking the Ganga River.
Gangotri is 100kms from Uttarkashi and can be reached in 2 1/2 hours. We started around 8.30am and reached the temple by 11. On our way we saw a small dam and some amazing views of the snow capped mountains and the river flowing.
Next day morning we visited the Uttarkashi temple in the town which has temples dedicated to Shiva, Hanuman and Parvathi. The Shiva temple here is also called as the Kashi Vishwanatha Temple.
After having our darshan in Uttarkashi temple as mentioned in earlier post. We started towards Guptakashi and then towards Sonprayag. We didn't halt in either Rudraprayag or Guptakashi nor Ukhimath but went straight to Sonprayag which is around 8kms from Gaurikund the start for the Kedarnath trek.
Sonprayag is a small village with decent dhabas where one can find accommodation and restaurants. Once we reached Sonprayag we stayed there for the night so that we could start early for the trek next day.
Next day we started our trek by driving till Gaurikund then start our trek @ 6.30am. Once we completed the 14kms trek from Gaurikund to Kedarnath which took 5 1/2 hours to reach, it was an amazing sight to see the temple with the Himalayan range on the backdrop. There was huge crowd in the queue and we queued up to have the darshan of the lord. The next day we left Kedarnath and headed to Guptkashi and visited the temple there. They say that Lord Shiva married Goddess Parvathi here.
Continuing our journey from Kedarnath after visiting Guptkashi and Ukhimath, we moved towards Chopta, which is in Chamoli district. This place is called as the mini Switzerland of India. We then moved towards Nandaprayag and stayed in a hotel just outside of it. The next day we moved towards Vishnuprayag. Vishnuprayag is one of the Pancha (Five) prayags which are confluences for Ganga river. Vishnuprayag is the confluence of Alakananda river from Badrinath and Dhauliganga river. We then headed off towards Badrinath stopping off in Joshimath to visit the Shankara temple.
We arrived in Badrinath by 2pm. Once we arrived in Badrinath we stayed in one of the ashrams. We freshened up and went near the temple to get an entrance ticket for Vishnu Sahasrama seva @ 6pm. Unfortunately for us the tickets were sold out for the day (they allow only few since we are seated in front of the lord). We instead took the tickets for 6.45pm Vishnu namavali seva and came back. We then went in the regular queue to have darshan of the lord and stayed inside the temple premises for 6.45pm seva. We finished that seva where everyone was chanting God's name, it was one of best spiritual experiences I have ever had in my life.