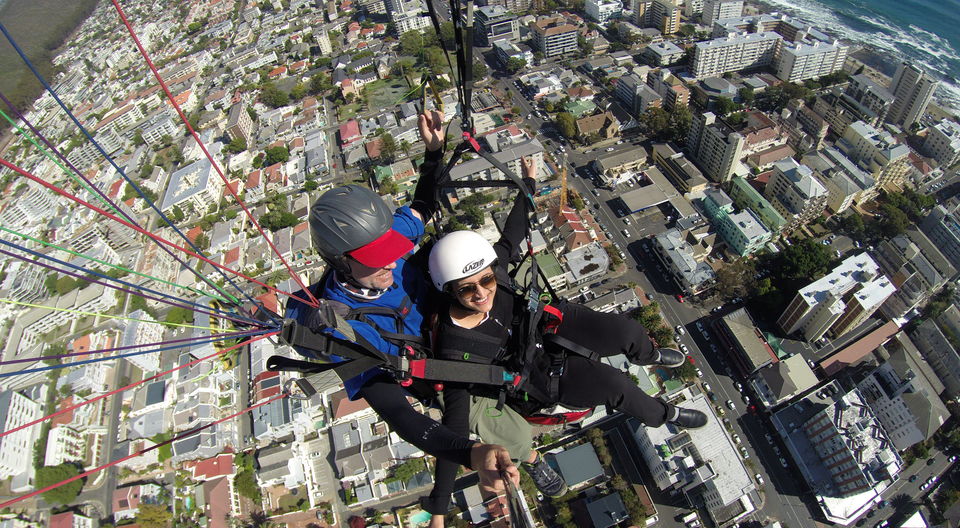 I had the amazing opportunity to do paragliding while I was on a family vacation in Cape Town, South Africa.
We reached Signal Hill at around 11am. It was a beautiful sunny day with not a cloud in sight. I recommend calling before hand to confirm that the paragliding centre is operational as it is shut on days when the weather is not favourable. The website is as follows- https://www.paraglide.co.za/
After a short wait of about half an hour, I was strapped in with my paragliding instructor; a short run off Signal Hill, we were airborne!!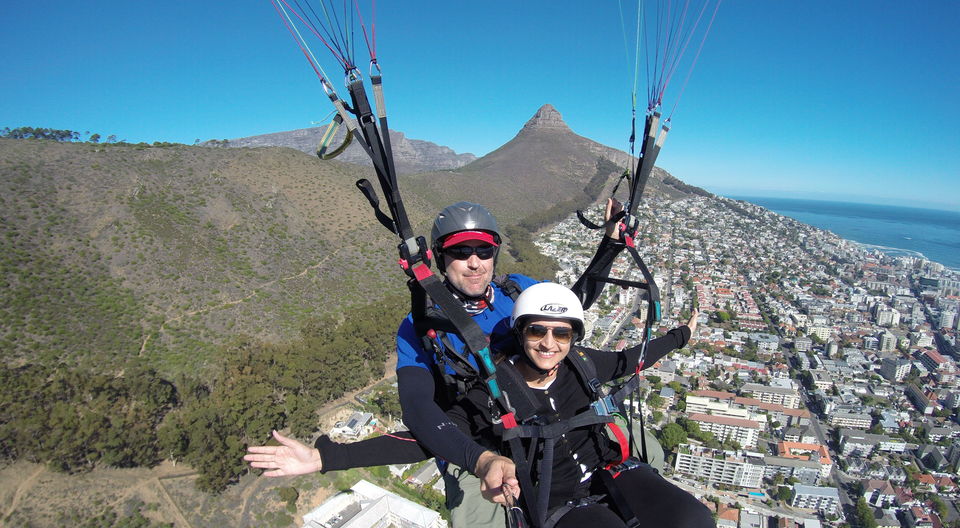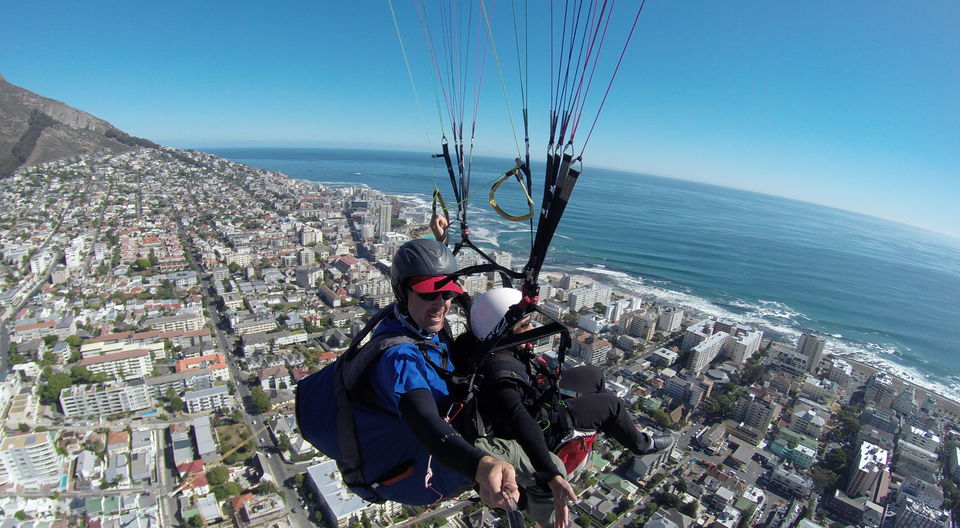 The instructor is equipped with a GoPro camera; they capture the entire experience and give you the SD card after you land on the beach along the Atlantic Ocean. Catch a part of the action at the link below
After you land on the beach, there is a transfer van which drives you back to back to the top of Signal Hill. Your companions can even drive down to the beach instead where you can enjoy the rest of the day lounging on the beach.
I must say that this was a liberating experience. The tranquility you feel while soaring in the sky is something surreal which leaves you wanting more. That's one more adventure ticketed off my bucket list!!
Cost: R1300 (approx. Rs 6,600)
Extra cost for transfer back to signal hill: R200 (approx. Rs 1,030)