#BestOfTravel #AmazingThailand
The trip to Phuket is incomplete without having a day out at Phi Phi island, Maya Bay, and Blue Lagoon :)
The best time to visit Maya Bay is between November and April during the high season when seas are calm and access to the bay is easy.
Here is a small video of my trip :
I would suggest not to purchase this tour from hotel or airport as it's too expensive.
You can save money by booking the trip online by signing up here:
https://www.klook.com/invite/Q161Z
It may cost around 40USD for the package which includes:
-Hotel Pickup from main locations
-Boat Transfer
-Life jacket
-Snorkeling Equipment (not all tours have)
-Lunch (veg and non-veg options with unlimited cola/water)
-fruits as a snack at the end o the tour
There are two options when you book a package:
-Speed Boat transfer
-Big Boat transfer
The first option can be bumpy sometimes because of the rough sea, the advantage is that it takes less time. The other option is more suitable for kids and old people as its more relaxed and spacious. Both boats have a small toilet on board.
It took around an hour from the pier to the Phi Phi island. The Maya Bay is a famous tourist spot as "The Beach" movie was filmed here.
We had the first stop at Maya Bay, where water is so green and clean.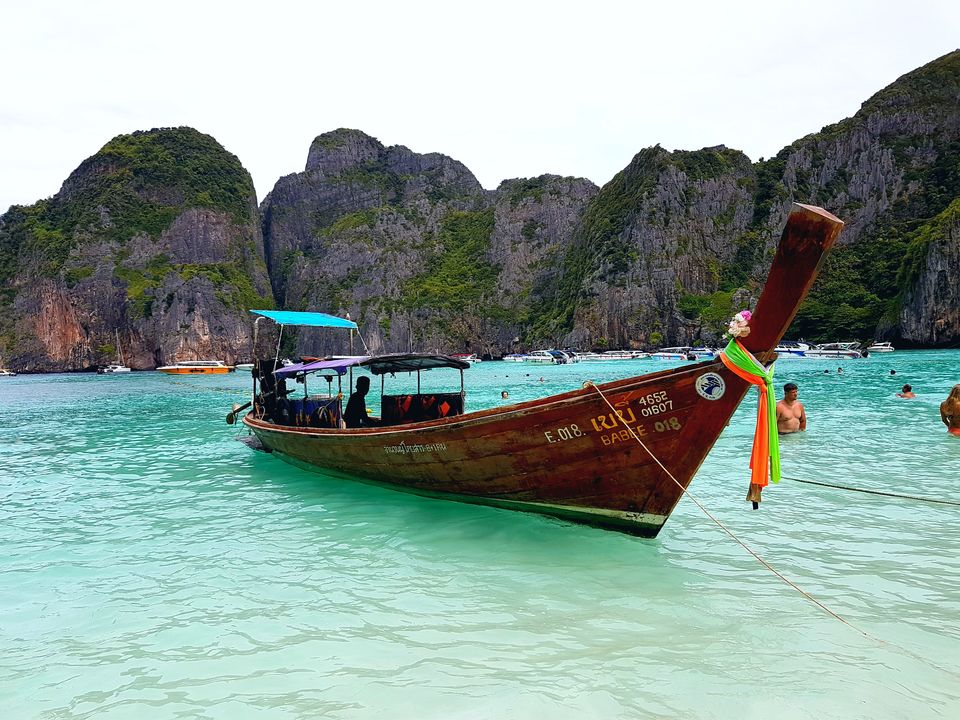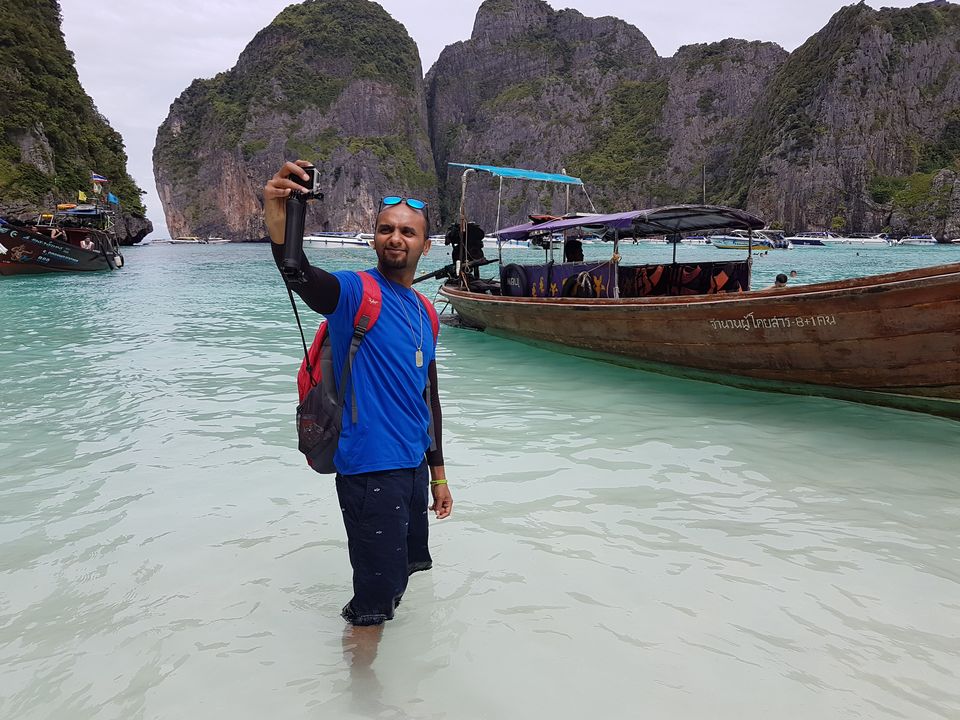 You can enjoy for 30mins to take photos or enjoy a quick swim but it's usually overcrowded so not enough to find your personal space :)
There are toilets on the Maya bay island for men and women. There was a jumping place after a hike of few minutes which we decided to skip and just enjoy at Maya Bay beach.
After a quick stop at Maya Bay, we went to Phi Phi Island for the Lunch.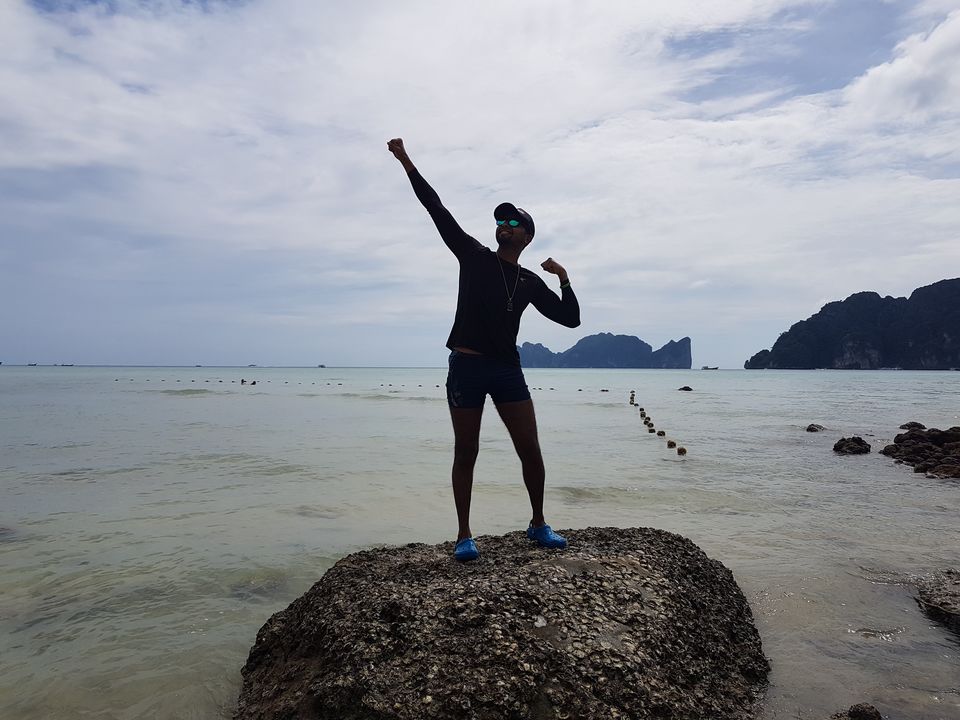 The water was not as clean as compared to the Maya Bay.
Lunch was good enough as it has Fried chicken, chicken curry, veg curry, chicken fried rice, veg fried rice, fruits, noodles and tea/coffee.
After a halt of an hour, we were taken for a short boat ride to the Blue Lagoon where the Hollywood movie was shot.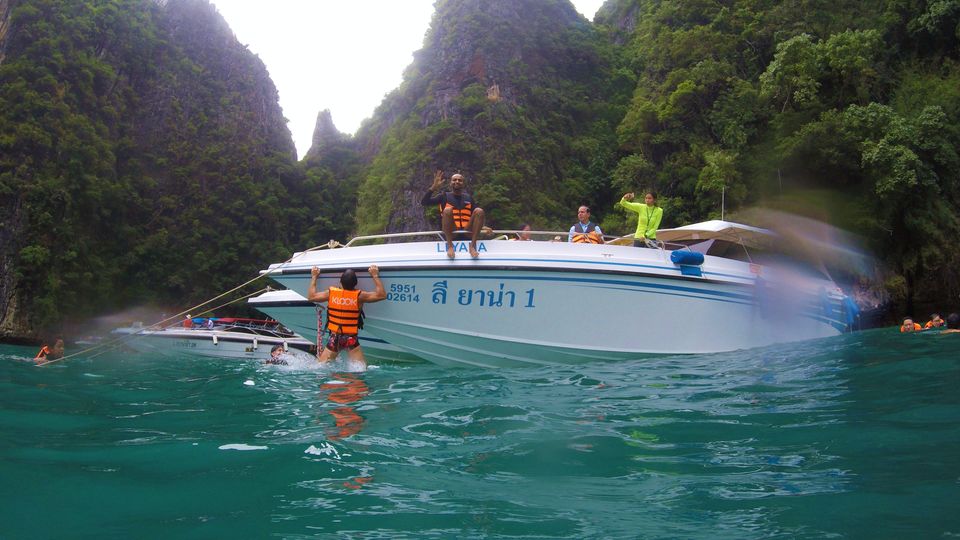 We enjoyed the swimming and jumping out of the boat for around 30 minutes and then we were taken to the monkey beach. We hardly see few monkeys as it was high tide and there it's a very small beach
After spending few minutes at monkey beach we were taken to the snorkeling location.
We enjoyed an hour while enjoying swimming and snorkeling. The water wasn't as clear as I observed during my trip to Langkawi in Malaysia. We enjoyed few colorful fishes as well corals too.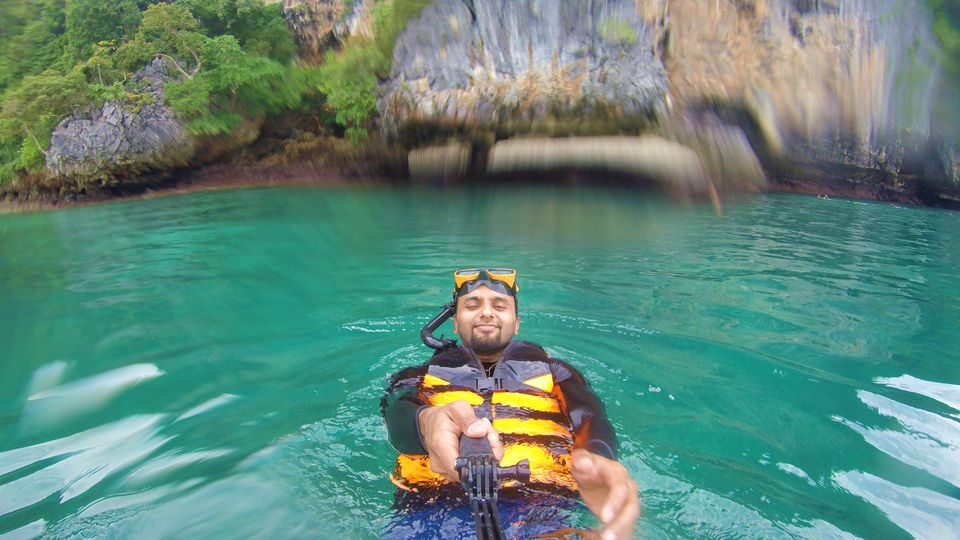 This part of the tour was very refreshing and our funny host made sure we all are safe and comfortable.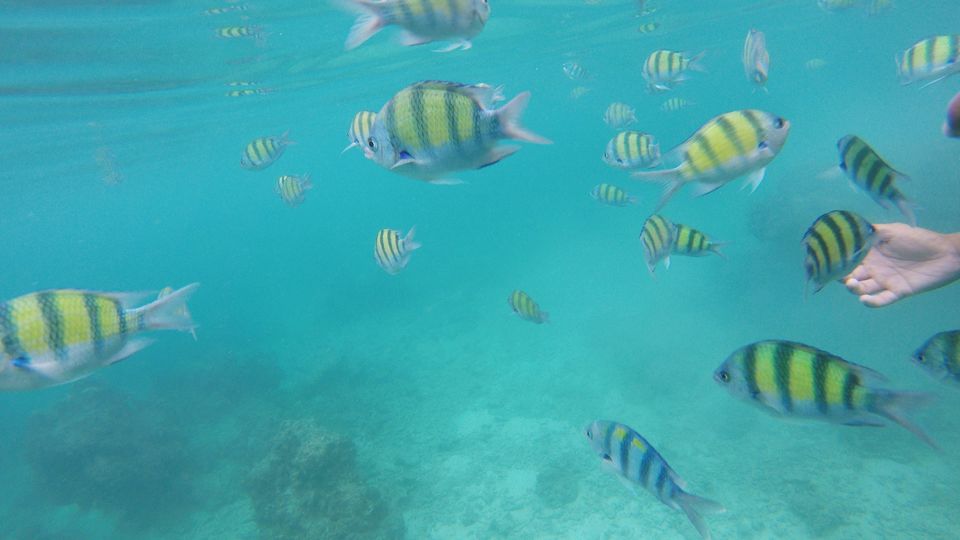 This part of the tour was very refreshing and our funny host made sure we all are safe and comfortable.
We were taken back to the pier after 1-hour ride before we were dropped back to the hotel around 7PM.
I would suggest booking the same tour to enjoy the best of Phuket has to offer.
https://www.klook.com/activity/3245-maya-bay-phi-phi-island-tour-speed-boat-phuket/
Hope you have good time in phuket, please leave your suggestion or doubts on the link or in the video comments :)
Disclaimer: I am not associated with any brand, its just my personal view without any intention to promote/demote any individual or brand Though it's only done to share my memories and not for monetary benefits, but please take permission for using any content (blog/images/videos)