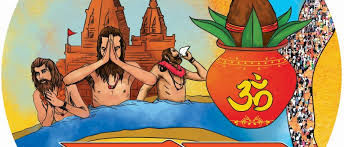 Kumbh Mela is the largest gathering of the world.
The Prayagraj Kumbh Mela 2019 even got bigger this time. It is spread over a staggering 3200 hectares as compared to 1600 hectares of the Allahabad Kumbh Mela 2013.
To give you an insight, this is almost one-third of the Prayagraj city itself.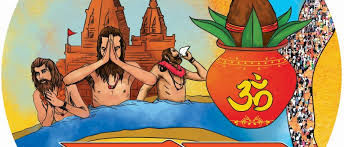 When you visit such a large mela, there is a high possibility of getting lost and circling around the same place.
Therefore, it is of utmost importance that you have a map and a knowledge of the location of various attractions of the mela.
Map of Prayagraj Kumbh Mela 2019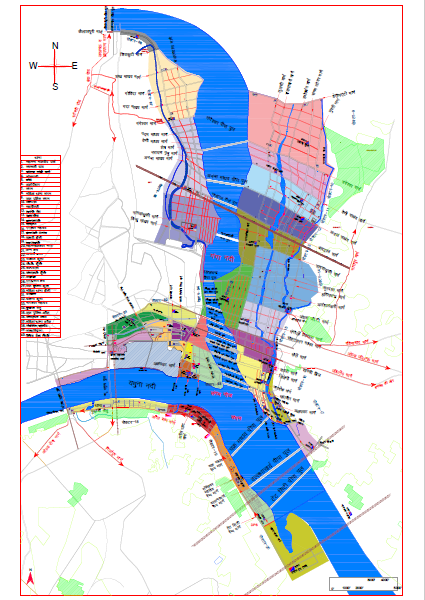 Prayagraj Kumbh Mela 2019 has 22 sectors in total.
Here is the list of Sector wise attractions-
Sector-1
1. BOOK EXHIBITION
You can explore Indian and world literature more closely, in the book exhibition at Kumbh that is being organized by the National Book Trust of India. All books pertaining to science, art, religion, fiction, etc. are available in the Book Exhibition.
2. TENT COLONY
The tourism department has done wonderful task to enrich the experience of the Kumbh Mela 2019 travelers by making them stay in the Maharaja Tents and Swiss Cottages.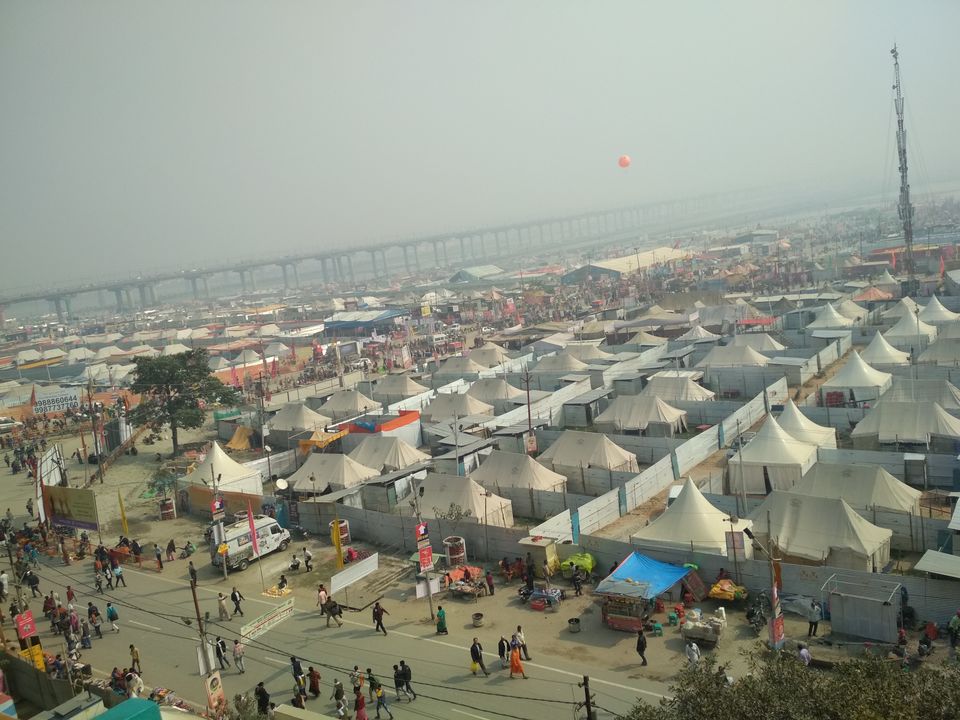 Each Swiss Cottage has state-of-the-art facilities and is decorated with Rajasthani motifs and patterns.
Sector-3
1. Sangam Nose
Sangam, the confluence of river Ganga, Yamuna and the mystical river Saraswati, attracts millions of devotees from across the globe during the Kumbh Mela.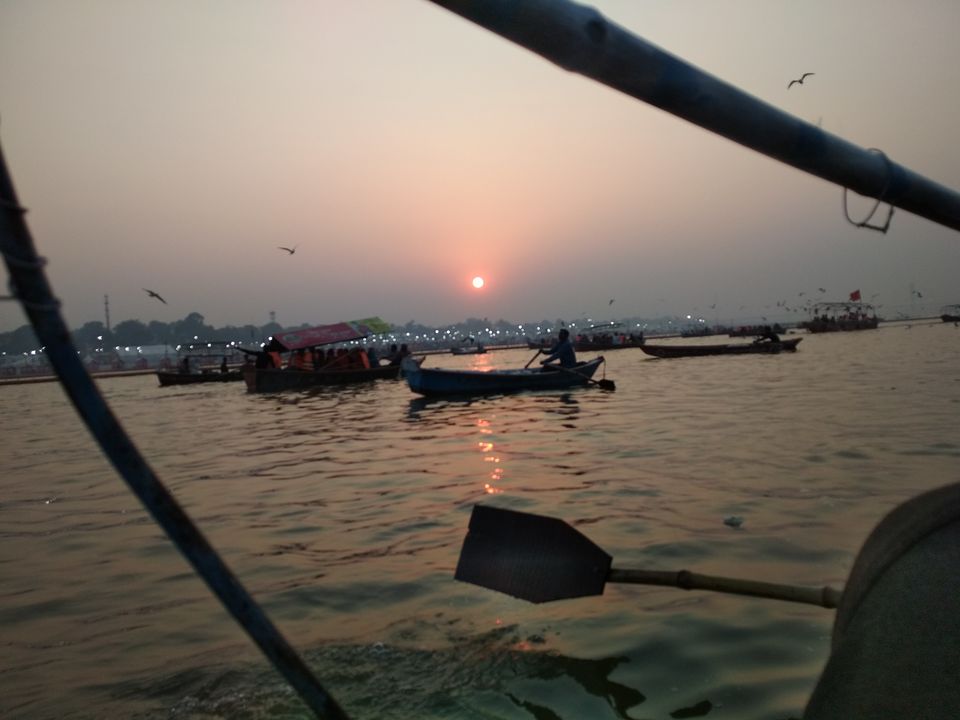 2. AKSHAYVAT
Akshayvat, a sacred fig tree also known as the immortal tree, holds an important place in Hindu mythology. Get astounded by the rare sight of this sacred tree during your visit to Kumbh Mela.
Note- I have no pictures because photography is strictly prohibited at Akshayvat.
3. SARASWATI KOOP AND PATALPURI TEMPLE
Witness the sacred Saraswati Koop which is believed to be the source of the mystical Saraswati River, during Kumbh Mela 2019.
Also, do visit the Patalpuri Temple, one of the oldest temples in India, which has special mention in the travelogue of the Chinese traveller Hiuen Tsang.
4. DEEP DAAN
Deep Daan is the religious ritual of offering prayers to the Sangam by lighting Diyas (lamps). Thousands of glowing Diyas float on the waves of the holy rivers, filling each devotee's soul with reverence.
5. LASER SHOW
The laser light and sound show is organised during the evenings in the Mela. It enhances the experience of the visitor's spiritual journey.
Sector-4
1. GANGA AARTI
Experience divine moments at Ganga Aarti which will leave you awe-struck with all its grandeur.
Sector-16
1. AKHARAS
Akharas are an integral part of Kumbh, the patrons of Sanatan Dharma and the advocates of the ideas of unity and brotherhood. Catch a glimpse of these examples of unity while you visit the Kumbh Mela.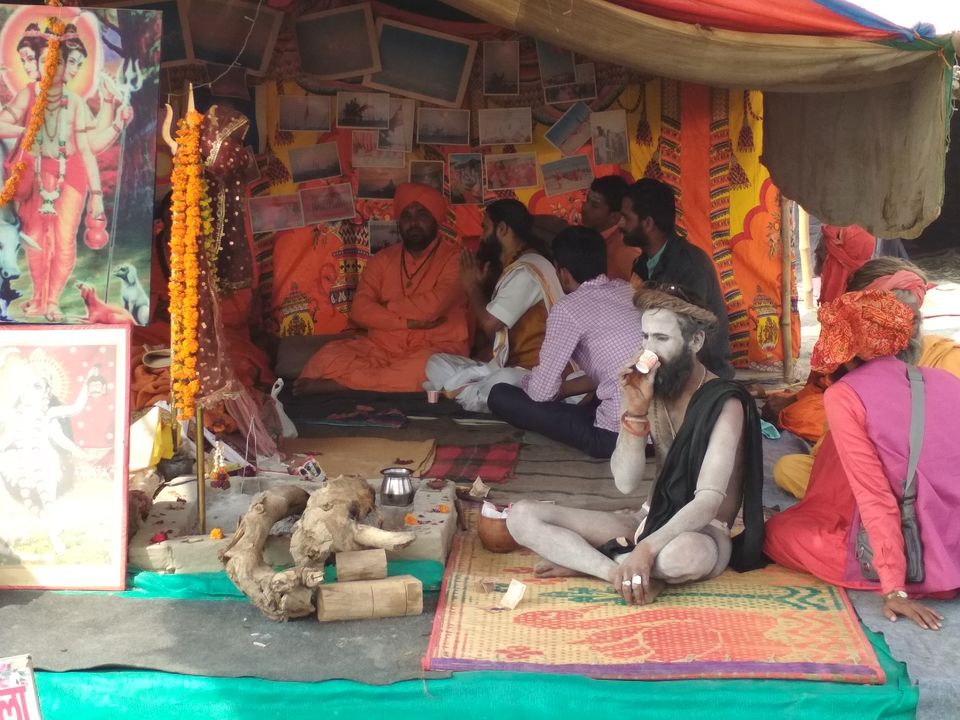 Sector-19
1. SANSKRITI GRAM
The Sankriti Gram in the Mela area have numerous exhibitions and galleries, showcasing the rich history, heritage, culture and socio-economic development of India from Pre-Harrapan civilization till Independence
2. KALA GRAM
Kala Gram (Art Village) in the Mela area, has shopping stalls of traditional crafts from various states in the country.
Every stall has artisans, representing their state, displaying and selling popular artworks and handicrafts.
Sector-20
1. TENT CITY
A grand city of tents is established at Sangam, that have all the basic and luxurious amenities like free Wi-Fi, medical facilities, yoga centre and many more.
A stay in these premium tents offers an amazing experience to the travelers.
Apart from the above mentioned attractions, following events are organised in more than one sector-
1. CULTURAL EVENTS AND NCZCC CONVENTION HALL
More than 500 cultural events will be organised during the Kumbh Mela in five convention centres, that will highlight the rich diversity of Indian culture.
A convention hall is also being set-up by the North Central Zone Cultural Centre (NCZCC) in Kumbh Mela for hosting various cultural programs.
Location -SECTORS 4, 6, 13, 17 and 19
2. PRAVACHAN
Enrich your divine experience and develop your personality in a positive manner by being a part of the Pravachans that are organised on a daily basis by spiritual gurus during Kumbh Mela.
Location- In all sectors
3. YOGA PROGRAM
Experience the spiritual process of bringing the body, mind and soul together by participating in the Yoga programs that are organised during the Kumbh Mela 2019.
Location- In all sectors
4. BHANDARA
Be a part of the Bhandaras to experience the delicious taste of Indian food and an enriching aura of selfless service offered by Kalpavasis, Akharas and many other organizations in the Mela area, with an intention to serve all pilgrims and travelers.
Location- In all sectors
5. VENDING ZONE
From numerous shops in the vending zone, which include food stalls, grocery stalls, clothes and merchandise stalls, take home a bag full of memories with you of the largest religious festival in the world.
Location- In all sectors
6. EXHIBITIONS
Exhibitions on a grand scale are organised in the Mela area, wherein state government departments and other organisations have exhibited the products/merchandise of their respective states.
Some of the major exhibitions are -
National Mission for Clean Ganga, One District One Product, Information and Public Relation Department, Forest and Horticulture Department, Swachhta Gram, etc.
Location- SECTOR 1, 6 and 7, MELA AREA
7. Virtual Reality Kiosks
Get an experience of 3D Virtual Reality videos of the Making of Kumbh Mela 2019, Shahi Snans and other major events in the VR Kiosks at multiple locations in the Mela area.
VR Headsets are also available for purchase at various VR stalls
Location - SECTOR 1, 2, 3, 4, 5, 6, 17, 19
8. MERCHANDISING STALLS
Around 15 Merchandising stalls are set-up in the Mela area from where you can purchase interesting souvenirs and other merchandises related to Kumbh Mela 2019, like T-shirts, Caps, Sweatshirts, Mugs, Jerry cans, etc., as a memorabilia.
Location - ALL SECTORS OF MELA AREA
9. THEMATIC GATES & SELFIE POINTS
30 Unique Thematic Gates spread in all sectors inspired by Indian culture and traditions are installed at all the approach roads and entrances of Kumbh Mela 2019 to give you a grand welcome.
Selfie Points inside the Mela area have also been set-up so that the you can take back some unforgettable memories an experiences from the Kumbh Mela 2019.
Location - ALL SECTORS OF MELA AREA