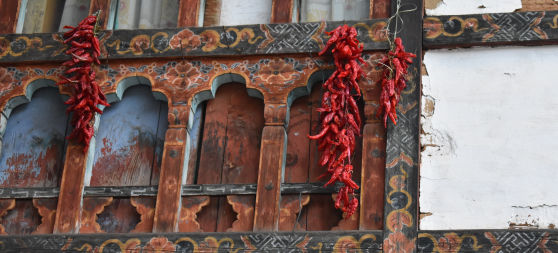 The mountain kingdom of Bhutan is a land shrouded in mystery. It's deeply rooted in its rich cultural history and is one of the last monarchies of this world. The country has one of the world's highest Gross Happiness Index rate and its people are warm, well educated and fun loving. A visit to this paradise is must if you want to experience nature, culture and mysticism, all packed in this tiny package called Bhutan.
Watch the video above documenting this best moments from the trip!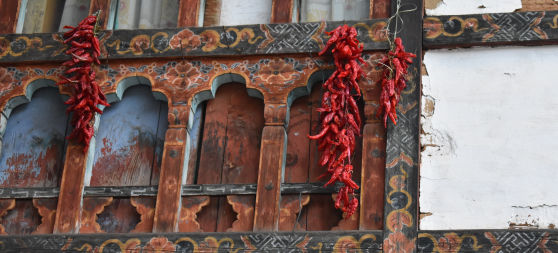 Bhutan had been on our itinerary from a long time and finally, we visited this land of the Thunder Dragon. If you too are planning to visit here I have listed a few points which may be very helpful especially if you are visiting from India. I have tried to cover as many things as possible to make this blog as comprehensive as possible.
Getting There
By Air:
Druk Airlines and Bhutan airlines fly from Delhi, Kolkata, Gaya, Bagdogra and Guwahati from India. The only International airport in Bhutan is in Paro.
By Road:
We flew to Bagdogra (West Bengal) and then went to Bhutan by road (cabs charge Rs 2500-3000)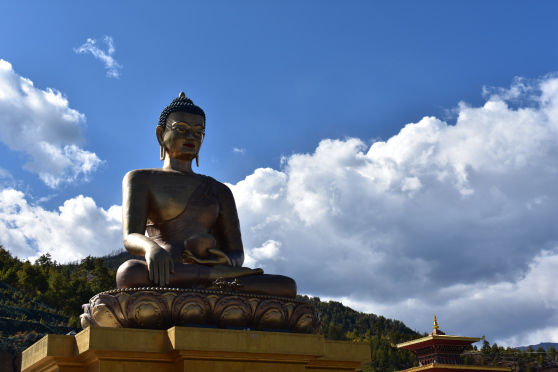 When in Bhutan local buses and cabs ply to in and to major cities. We hired a private cab for the entire trip as it provided more flexibility and comfort.
Indian cars and cabs are also allowed in Bhutan, but I would recommend that if you take the local cabs as they are cheaper and you also get to meet the warm locals who will tell you so much more about the country. We were lucky to meet wonderful people while on the trip. Kunzal and Dechan who eventually became our friends were wonderful hosts and drove us through Bhutan.
You can contact them if visiting Bhutan (both available on Whatsapp as well)
Kuenzang: +975 77738118
Dechen: +975 17646272
Permits: For Indians, visa is free on arrival. If you are travelling by road the visa can be obtained from Phuentsholing. The visa office is closed on Saturdays, Sundays and other Bhutanese public holidays. To obtain the permit you need your
Passport/ voter Id card
Passport size photos,
A hotel booking on the hotel's letterhead to show (one booking will also work even if you are travelling to multiple locations)
Your complete itinerary while visiting Bhutan
A duly filled form which can be obtained from the visa office
The permits issued from the Phuentsholing office are only for Thimpu and Paro. Permits for other cities like Punakha are issued from Thimpu. It is advisable to reach Thimpu early and apply for the permits early so that you receive the permits on the same day. These permits will be checked by various checkpoints along the whole route.
Currency
The Bhutanese currency is called Ngultrum and 1Ngultum= 1 Indian Rupee. Indian currency is easily accepted everywhere. The Indian new series of currency is accepted, only Rs 2000 notes will not be accepted. Midsize hotels and 95% of the shops won't accept cards. So carrying cash in Rs 500 INR is the most convenient way. Try to make all hotel bookings payments in advance so that you don't have to carry extra cash. We withdrew cash from our international transaction enabled debit card from a Bank of Bhutan ATM (BOB) at around 12.5% extra charge.
Cellular Network
Bhutan has amazing telecom connectivity. We had signal even at 3200 meters at Taktsang Monastery! We seldom lost connection even while travelling through high mountains passes. Through the call rates for the tourist sims are a bit expensive. The tourist sim is valid for a month. We bought a B-sim sim card for Rs100 which had Rs100 talk time preloaded in it. You will have to recharge for data separately, Rs 500 of recharging bought us 3GB data which was valid for a month.
Sims available in all 3 sizes (standard micro and nano). You can call Indian numbers from these sims.
We bought one Bhutanese sim and left one of our Indian Airtel sim card on. The Indian number constantly received the local network and data services.
Hotels
Small- Mid-size hotels do not accept cards. Homestay options are limited on Airbnb, but there are plenty of other hotels which can be booked from other websites.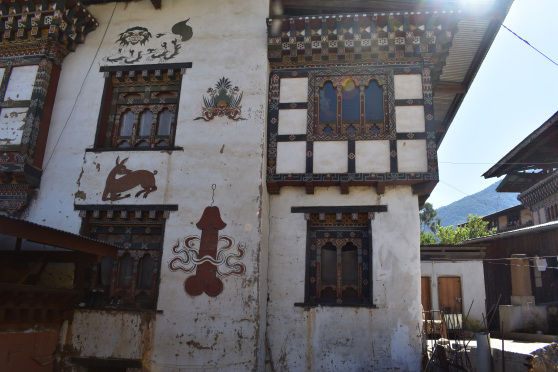 Language
The locals speak Dzongkha. Although even English and Hindi are also easily understood by everyone.
Phallus painted on houses in Chime Lakhang
Cities
We travelled to 4 Bhutanese cities; Paro, Thimpu, Punakha and Phuentsholing.
Thimpu is the largest city and the capital of Bhutan. It has many hotels, restaurants, pubs and a great local market to see. On one evening we could also catch a live performance happening on the local Parents day.
Paro is smaller than Thimpu but has the Paro Dzong/ fortress inside the city. The river Paro Chu flows along the city. The country's only international airport is in Paro. Its main market is targeted for tourists and is more commercial.
Punakaha city is located in a valley and its height is lower than on Thimpu and Paro. It is most famous for the Pukhana Dzong.
Phuentsholing is the border town between India and Bhutan, it's Indian counterpart is Jaigaon. This town can be called half Indian and half Bhutanese. This is where the first permits will be issued when travelling by road to Bhutan.
Food
Veg and Non veg food are available all over Bhutan. Main cuisines available are Indian, Chinese, Italian and Bhutanese. A must try in Bhutanese food is Ema datshi, a local preparation with cheese and chillies.
Also try the local peach wine called Zumzin. Thimpu has a lot of night clubs which you can try, but remember Tuesday is dry day everywhere. Mojo park is a popular pub in Thimpu.
Markets
Local markets will have everything which you may need from food, electronics, cosmetics, basic medicines etc .
There are plenty of tourist markets all over Bhutan. Prices vary substantially everywhere, you can also haggle a bit. I found the local craft market in Thimpu (opposite the Taj hotel) which I felt had genuine local merchandise at the best prices. Our driver told us that they are shifting the market to some other location in Thimpu, so check for that.
Paro's market was more expensive and they sold a lot of merchandise made in India and China.
What should you buy?
Check for local incense sticks, lemongrass room spay, papermachè masks, peach wine. As a lot of merchandise in Bhutan comes from India and China be careful and make sure to check the products before buying. If you are interested you can also find a lot of handprinted Thangka paintings here, although they are quite expensive.
All markets and restaurants close by 9 pm.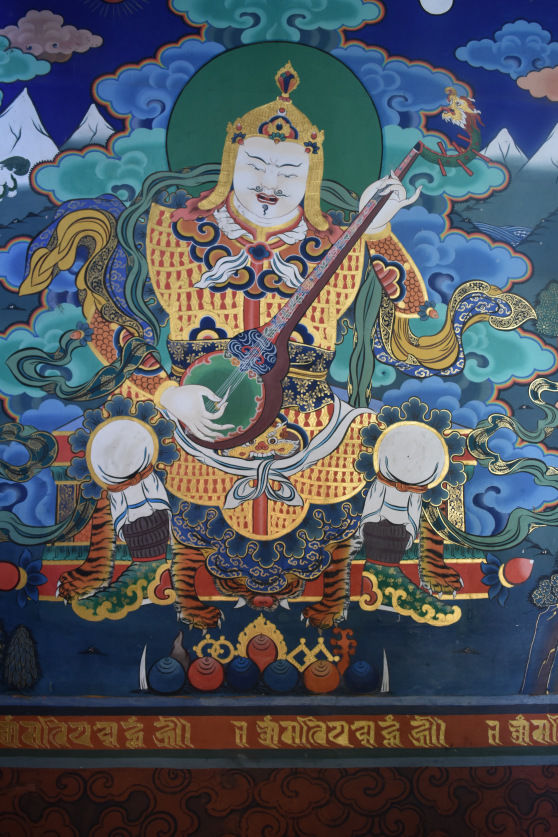 Weather
We visited Bhutan from 23rd October to 3rd November, and the temperature at that time was 18 celsius to 6 degree celsius. If you are visiting at the same time you will need one thick jacket and a few sweaters.
Total cost (for 2 adults)- Rs 50,000 which includes cabs, hotels, entry tickets and food (does not include flight fares from Bangalore to Bagdogra)
Complete itinerary
Monday-
Arrival at Phuentsholing,
Get permits for Thimpu and Paro, buy a local sim card
Night halt in Phuentsholing at Bhutan Residency Phuentsholing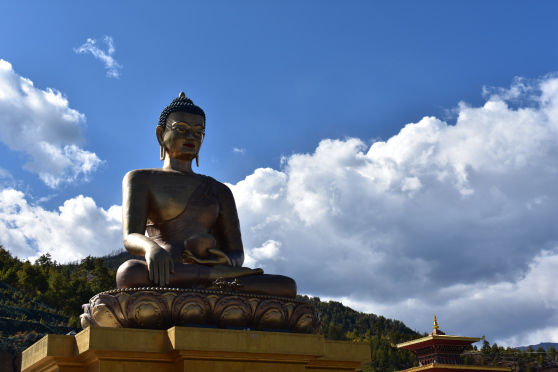 Tuesday-
Start early for Thimpu, get permit for Punakha on reaching Thimpu,
Buddha point (Buddha Dordenma),
Visit local market,
Dinner at Zombala Thimphu (highly recommended),
Night halt at Semtokha Villa in Thimpu (a beautiful homestay which is a little away from the city but highly recommended!)
Wednesday-
Start early morning for Punakaha,
Dochula pass on the way,
Chime Lakhang village and temple. The village and temple are famous for phallus painting. The temple is a short trek from the village),
Punakha Dzong in Punakha,
Khamsum Yulley Namgyel Chorten, a small monastery which overlooks Punakha, 45 mins trek through paddy fields. Around 8 km from Punakha Dzong,
Night halt at Thimpu in Semtokha Villa
Thursday-
Leave for Paro
Visit Paro Dzong,
Visit Paro National Museum (was shut on that day),
Visit Drukgyel Dzong (short hike till the top, but was also shut for the day),
Visit the local market
Night stay at Hotel Phunsum Paro
Friday-
Trek to Taktsang monastery (Tigers Nest). One of Bhutan's oldest Monastery and the country's most iconic destination located at a height of 3,120 metres. The trek is around 6.5 km with a steep ascent of 800 meters. The trek starts from 7: 30 am, so leave early if you want to beat the heat. There is a cafe at the middle of the trek which serves basic food, tea and coffee. The monastery itself is quite big and will require about an hour to see. The climb took us 2.5 hours to complete. Be sure to buy your entry tickets at the base of the trek before starting the climb
Dinner at Paro
Saturday-
Start back for Phuentsholing which is about 4-5 hours from Paro, you can visit a few spots in Paro as well before starting
Night halt in Phuentsholing at Bhutan Residency Phuentsholing
Sunday-
Back to Bagdogra by road (4 hours),
Flight back to Bangalore.
Happy journey!
Frequent searches leading to this page:-
Top Bhutan tour packages with price, Best places to visit in Bhutan in march, Best things to do in Bhutan, Weekend getaways from Bhutan, Weekend getaways near Bhutan, Weekend getaways in Bhutan, Romantic getaways in Bhutan