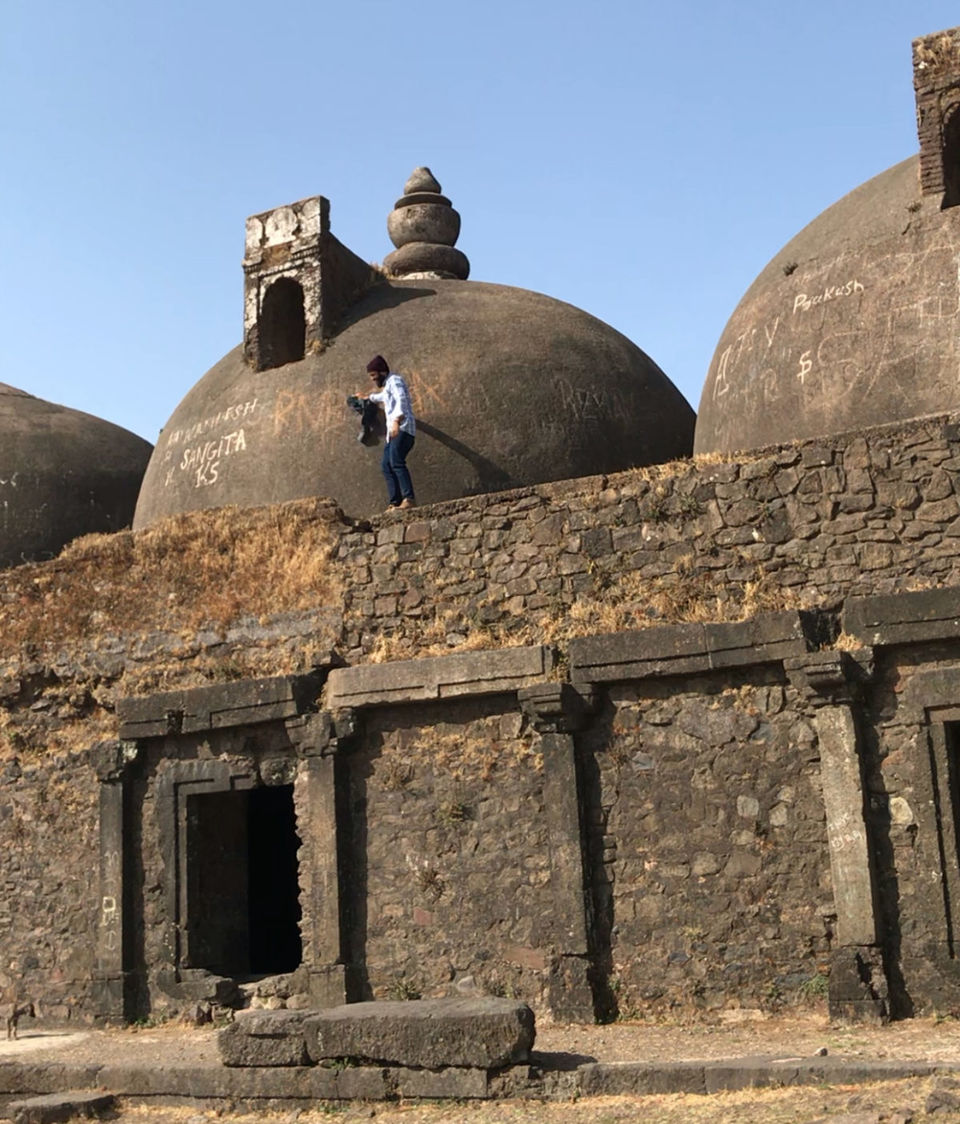 Nobody gives a rat's ass if "Sangita loves Manoj" or not, if "I was here" or not, or any random rubbish we leave behind.
I like travelling. And my work allows me to travel, to travel a lot. This short blogpost is one of the many travel tales to pen down my short weekend getaway to Champaner-Pavagadh Archaeological Park in short, Champaner. This ancient archaeological and architectural marvel is located at Panchmahal district in Gujarat, just 50-60 kilo-meters away from the city of Vadodara.
It is one of the 36 UNESCO World Heritage Sites in India and is abode to many 15th century magnificent and marvellous mosques & mausoleums, fort walls/ arches, religious temples, a step well, granaries, water installations and other minor buildings.
Some of the structures include ruins of fort of erstwhile rulers, Islamic buildings like mosques and mausoleums ordained by then Muslim ruler of Gujarat. The rarely visited wells & walls, temples & tombs and secluded grounds & granaries and much more. The history dates to 1526 A.D. and you feel back in time. The transition between Hindu and Muslim culture and architecture is very much visible if you carefully appreciate the beauty of Sahar ki Masjid, Jami Masjid and other Islamic constructions that were raised during times behind.
Theses dilapidated structures are definitely delightful.
Anyways this article is not a tourist guide to Champaner-Pavagadh Archaeological Park. You can read all about it here.
Rant!
This post is a complaint.
A rant arisen out of my frustration.
Frustration about our/Indians careless travelling and irresponsible behaviour.
Why I am ranting you may ask?
Some context is necessary here.
I and my friend, we took the ropeway to visit the the Kalikamata Temple on top of Pavagadh Hill which is an important Hindu shrine. After visiting the shrine/temple we planned to hike a little ahead and visit the Navlakha Kothar overlooking a steep cliff at Pavagadh mountain. We assumed those domes looking structures were mosques but on reaching there and on enquiring we got to know that they were in fact Granaries or storehouses. (Kothar=Store House)
We trek the treacherous yet thrilling rickety trek to the cliff. And oh mama! It was beautiful. There was silence due to seclusion and peace occasionally disturbed by "Hee-haws!" of nearby grazing donkeys.
I am not ranting cause of those donkey.
I was little unsettled and upset on seeing the condition of those large and rotund brick structures.
I was aghast and shocked when I saw the proclamation of love, deeply and cruelly carved in those impressive prehistoric sites. Indecent scribbling & gibberish written by tourist was a mark of shame on these intricate structures which represent histories & varied cultures.
I know that we love our families, our wives, girlfriends or boyfriends or whatever the case maybe but such a public exhibition of love in a cowardly way and that too on the historical & touristic monuments of national importance is and should not be welcomed.
Nobody gives a rat's ass if " Sangita loves Manoj" or not, if "I was here " or not, or any random rubbish we leave behind. That is not our legacy, in fact that is our dis-legacy.
Drawing such babble and non-sense doesn't make us a graffiti artist. At least graffiti is colourful and beautiful.
All it makes us is anti-civil and anti-social.
We don't value our heritage, our historical monuments, our roads, our pilgrimage. We spit, scratch, smoke, steal, dirty, disrespect & destroy our remarkable sites.
And then we blame our government.
I climbed up the dome to click the picture above. ( See the whole video here)
I might have not made any difference but this image is symbolic.
A symbol of what and how can a conscious citizen of our nation do and make a subtle yet crucial difference.
There are 36 UNESCO heritage sites in our country, more than 90% of the countries in the world.
But do we know it?
But do we act accordingly?
But do we have enough tourists coming in every year?
Do they have a pleasant experience and impression of our pride nation?
I don't think so.
The Archaeological Survey of India takes care of all these heritage sites but their resources are limited.
We are their extended hands. And if we pledge and do our bit, we can change if not all then most of it!
We won't see "Manoj Loving Sangeeta" on top of a 15 th century religious and heritage tomb of international importance.
I guess I made my point.
Till then, make love but not on heritage walls.
You can reach out to me on my Instagram.