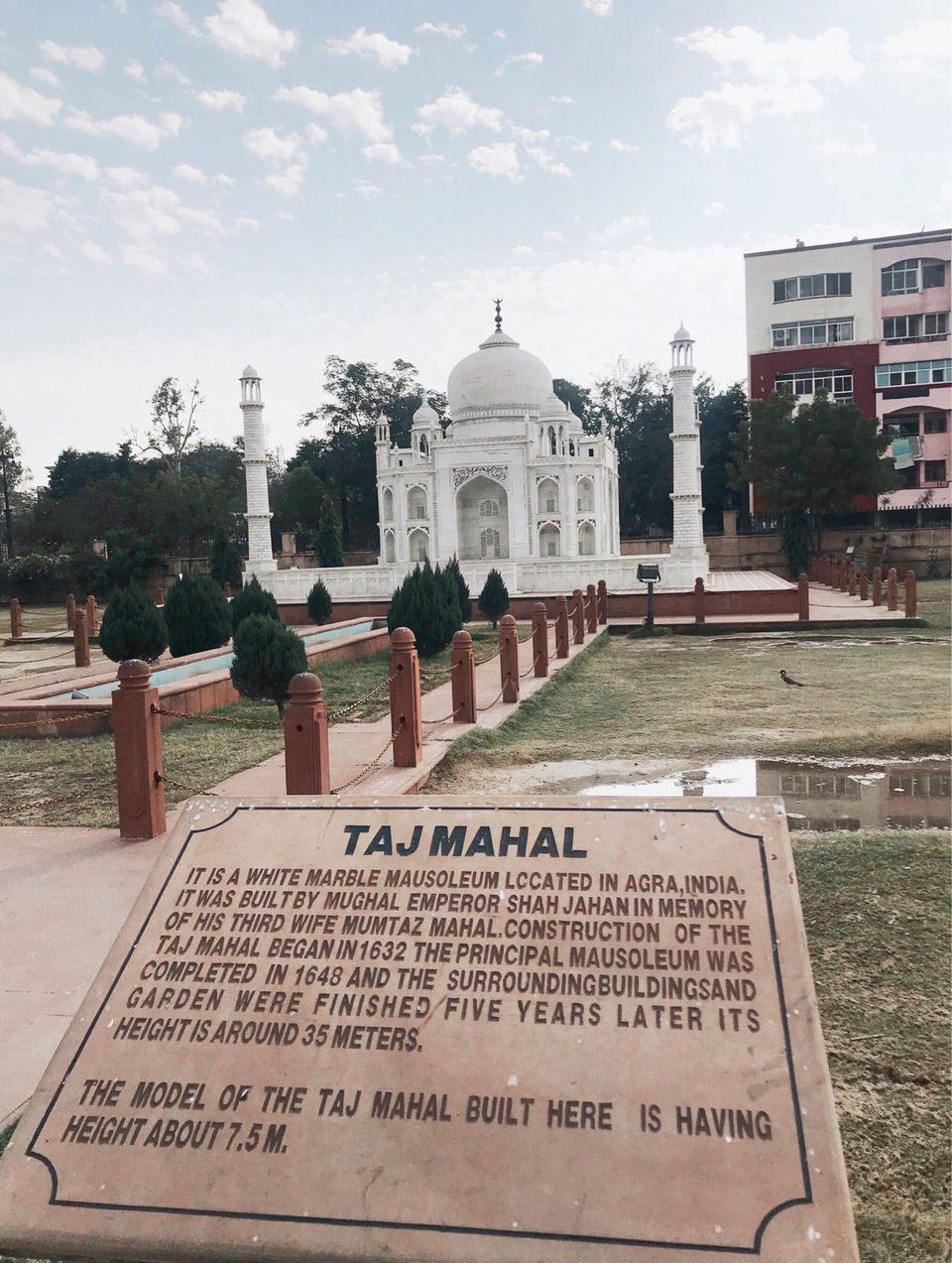 You can now witness all of them in a single go. Seven Wonders Park in Kota comprises of miniatures of all the Seven Wonders of the World. These include Taj Mahal, Great Pyramid, Eiffel Tower, Leaning Tower, Christ the Redeemer of Brazil, Colosseum, and Statue of Liberty.
What if i tell you that this land was an open dumping ground!
The project which was undertaken to build this garden was worth 20 crores by Urban Development Department.
One thing that makes this place more beautiful is the flowing water at one of its ends as it is made on the banks of Kishore Sagar Talab an artificial lake.
TIMINGS :
All Weekend 2:30 pm to 10:00 pm
TICKET:
Ticket prices are very low, its only Rs 10 for adults and Rs 5 for children below age 12.
A camera is allowed at no extra cost
Cameras are allowed in the park so that happy moments can be captured. Also, facilities such as food stalls with delicious food at a nominal rate, lockers, and washrooms are offered to the
general public. It is best to visit the park in the eveninevening.
Follow me on Instagram - https://www.instagram.com/thatkaurgirl/