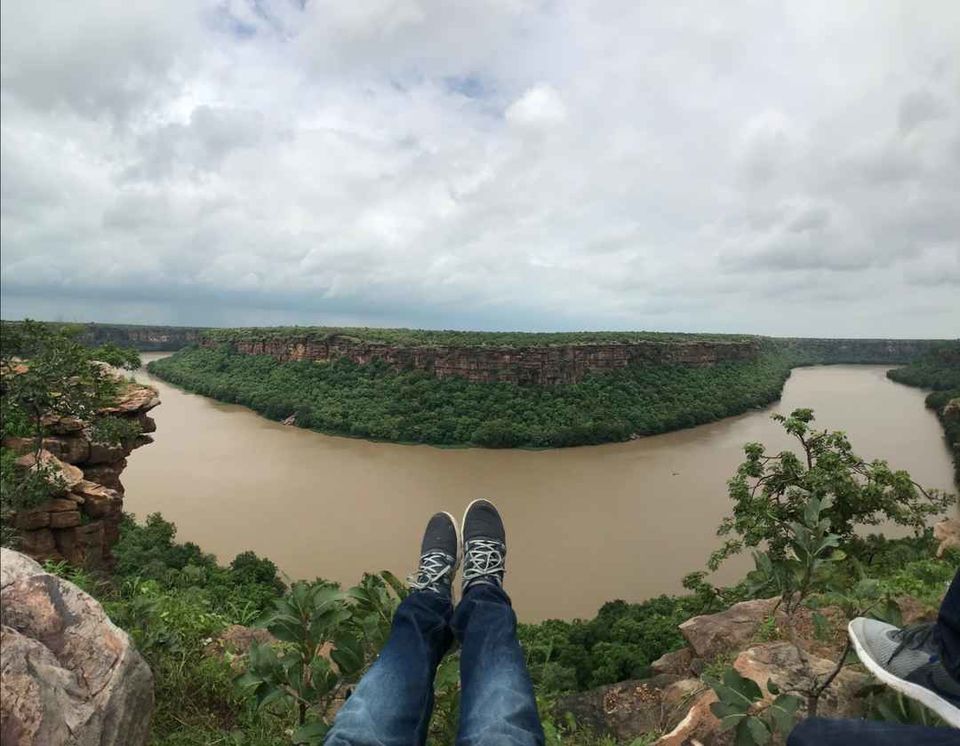 Jaipur - Kota
#tripotocommunity #SelfieWithAView #travelbreaks
Journey started form Jaipur via train at 530 AM.
Reached jaipur station through bike parked the bike in Station parking and reached the platform number 3.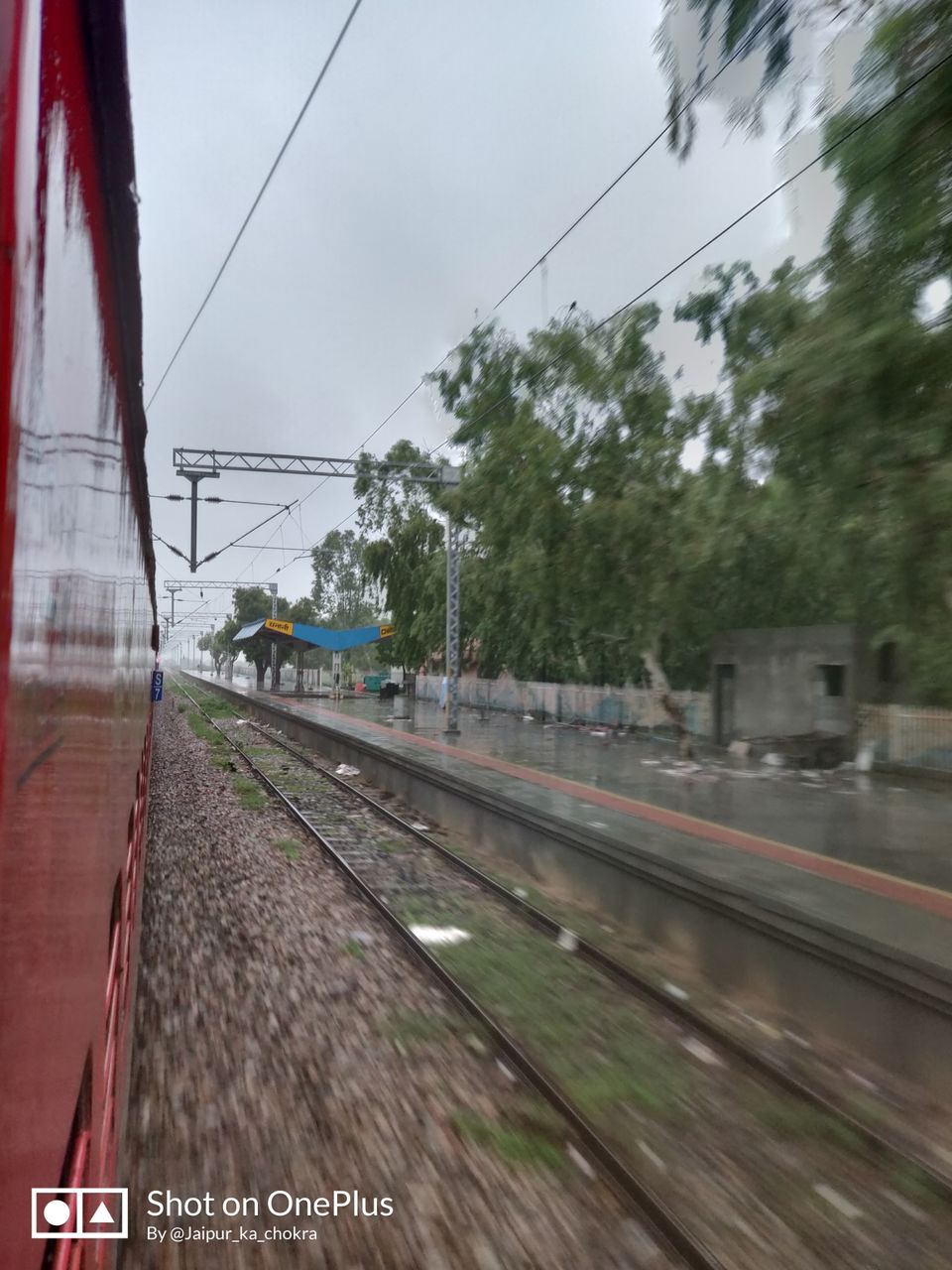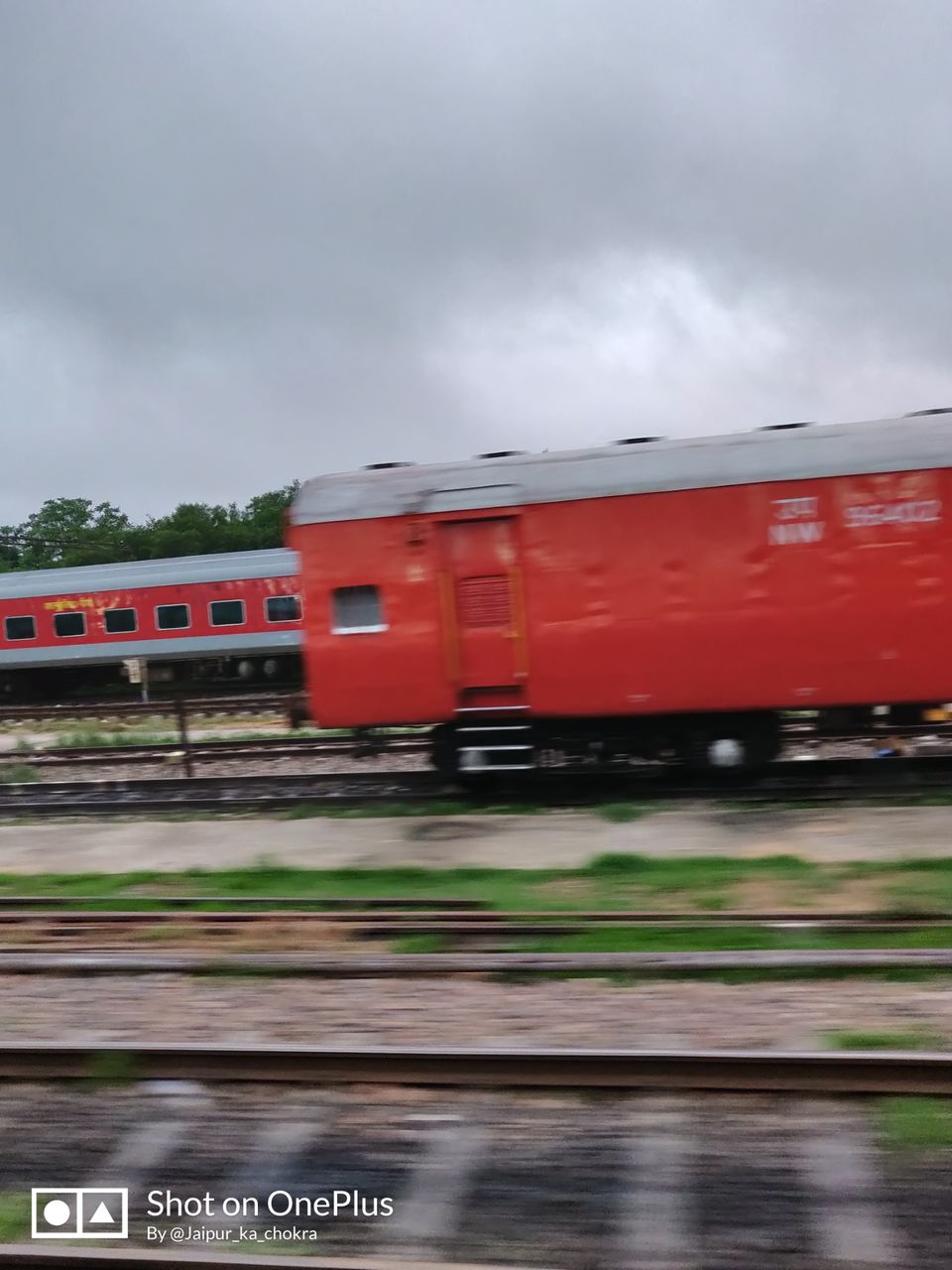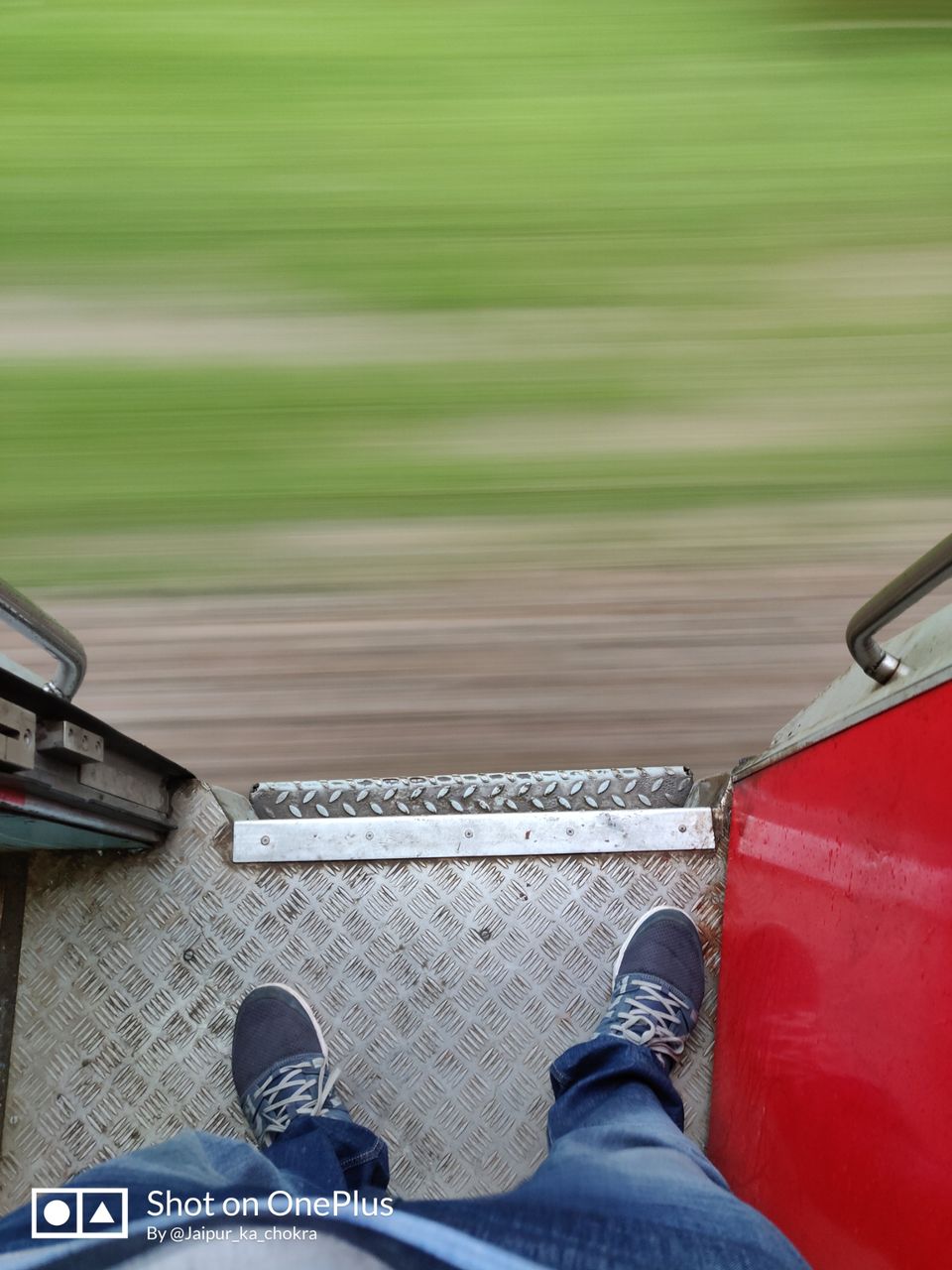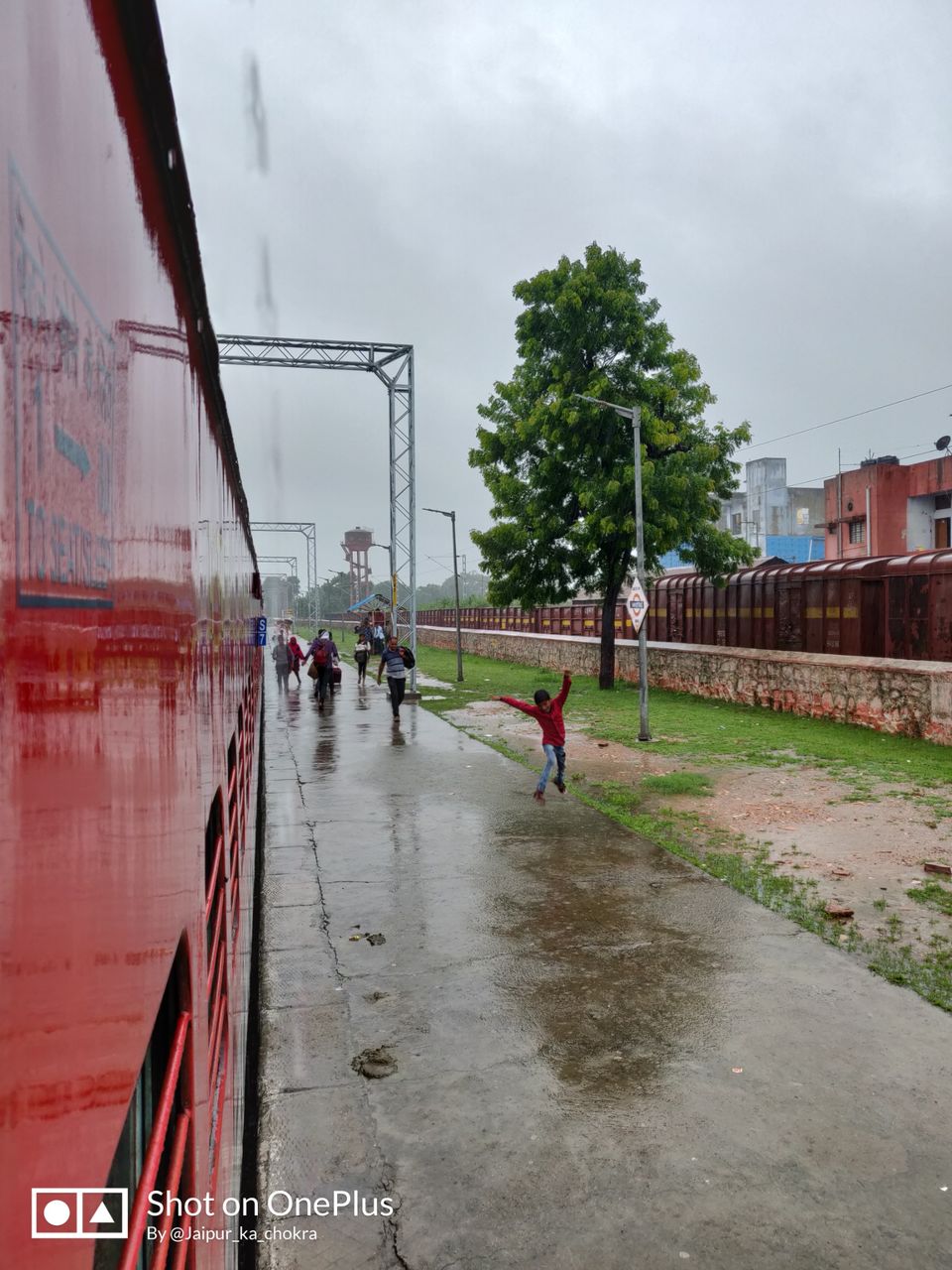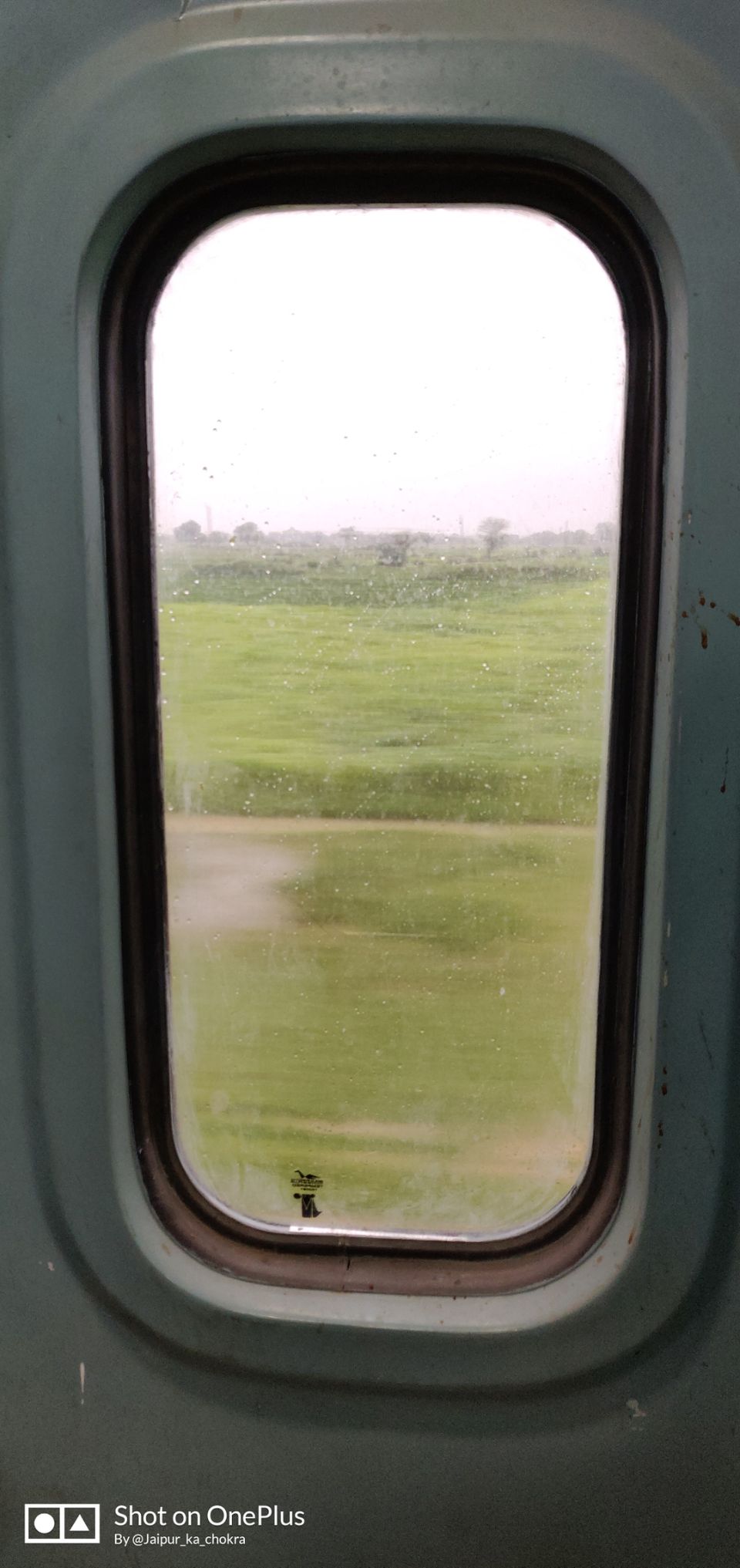 Watch Chambal river from train.
after 4hr 30mins long journey reached at Kota Station.
Walk around the surrounding market of station in finding some street food for breakfast.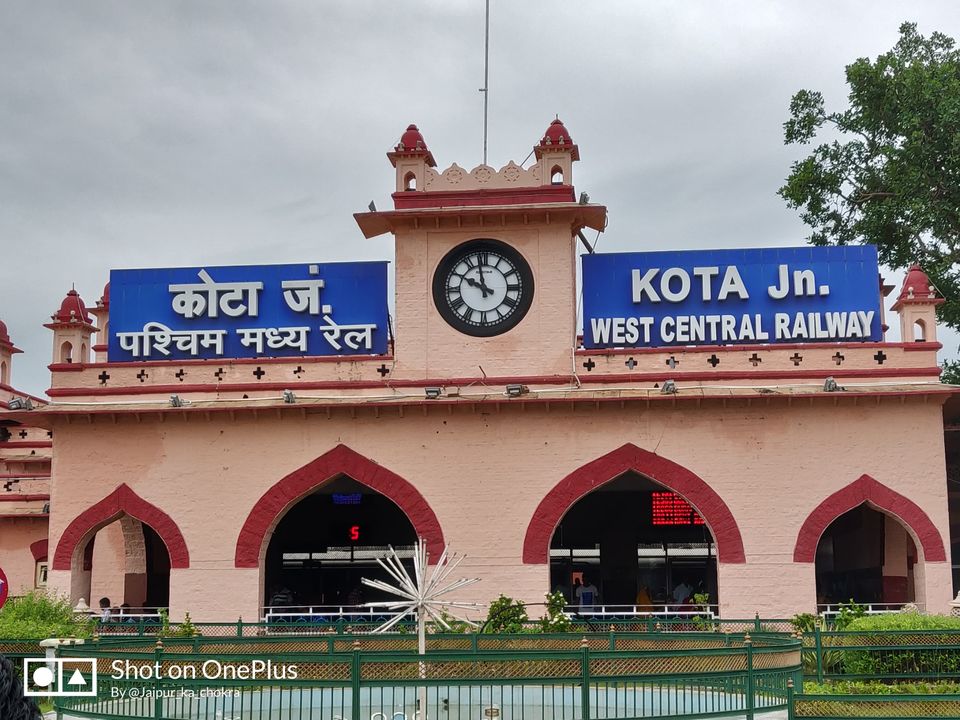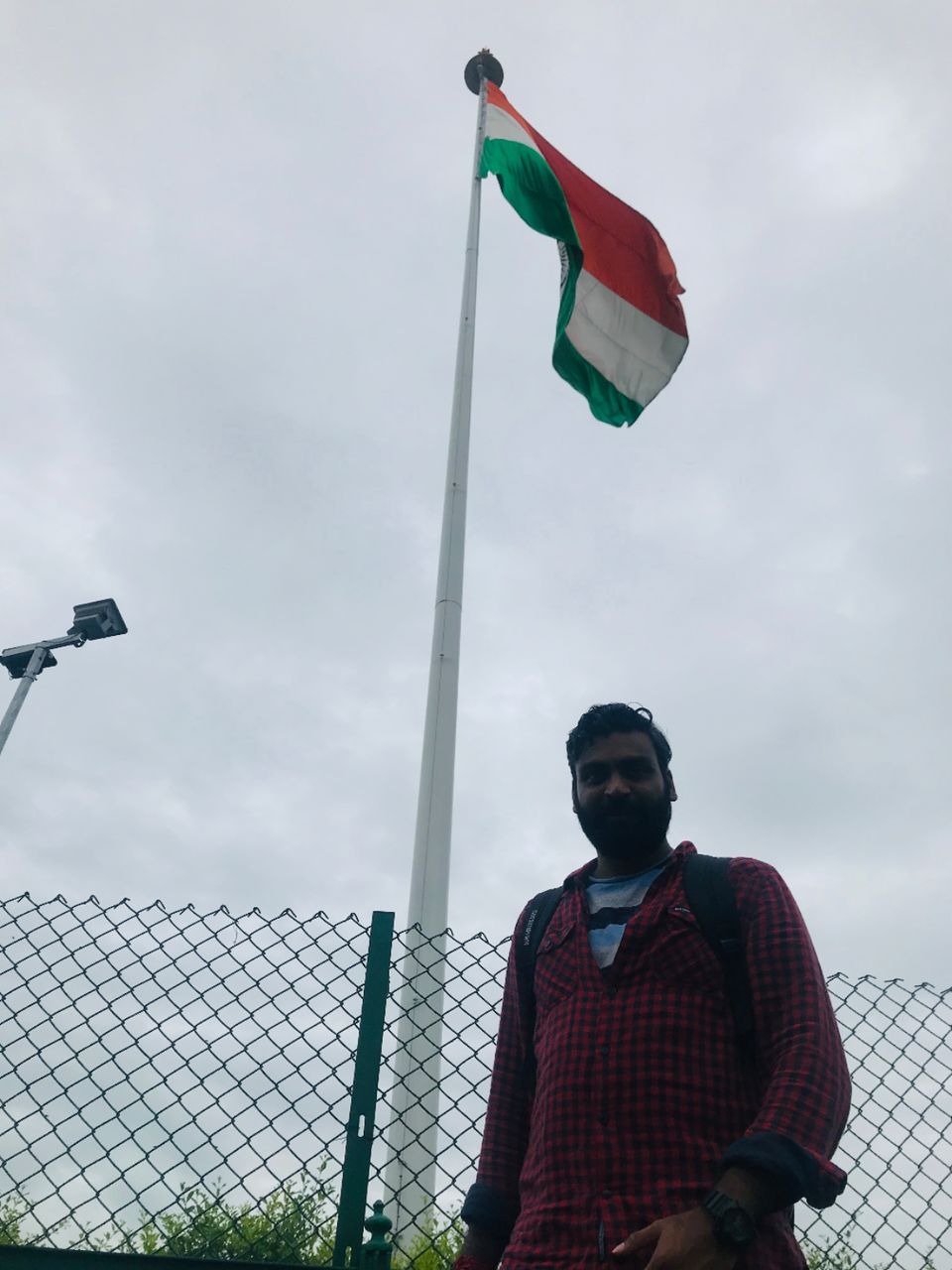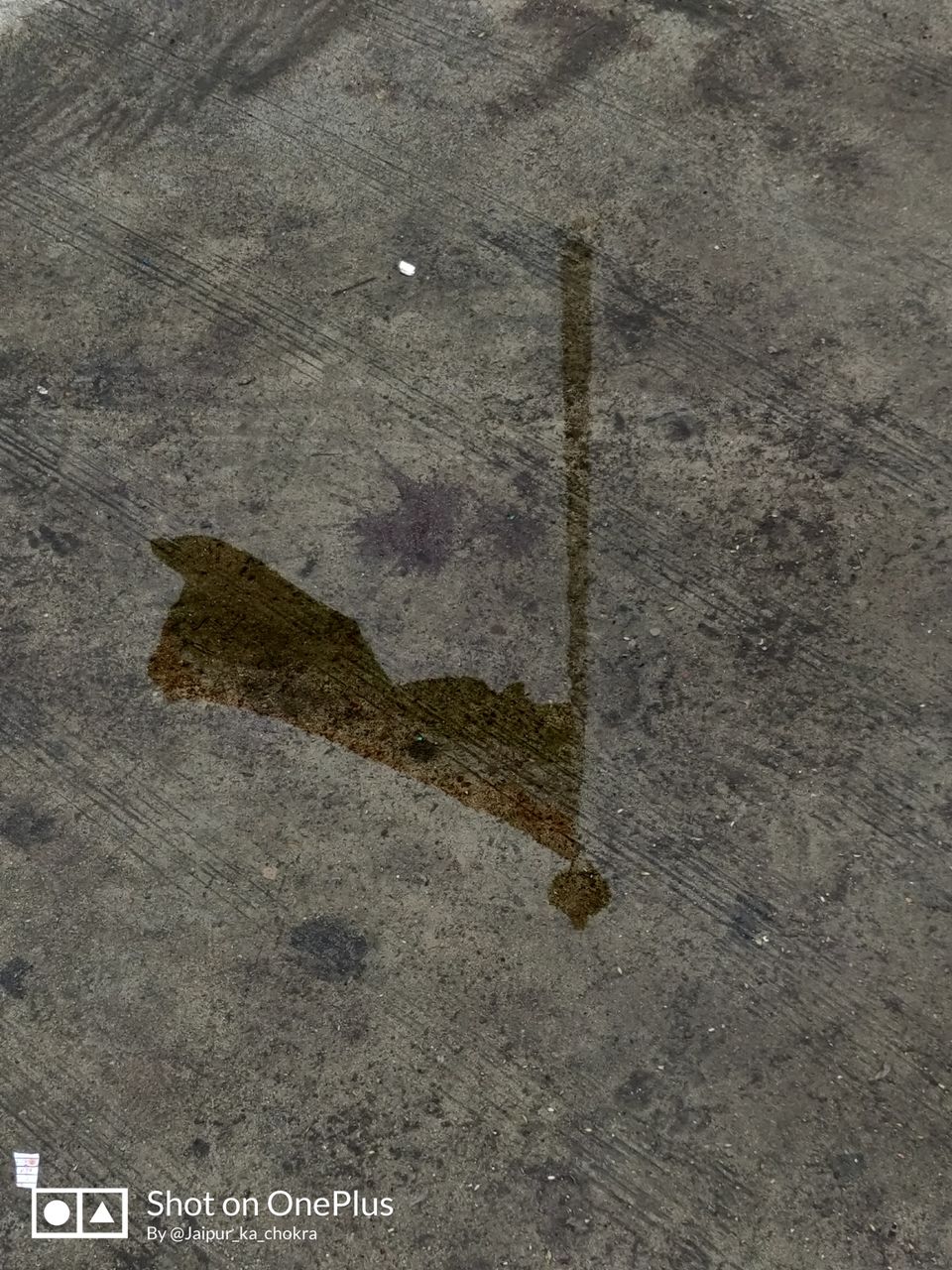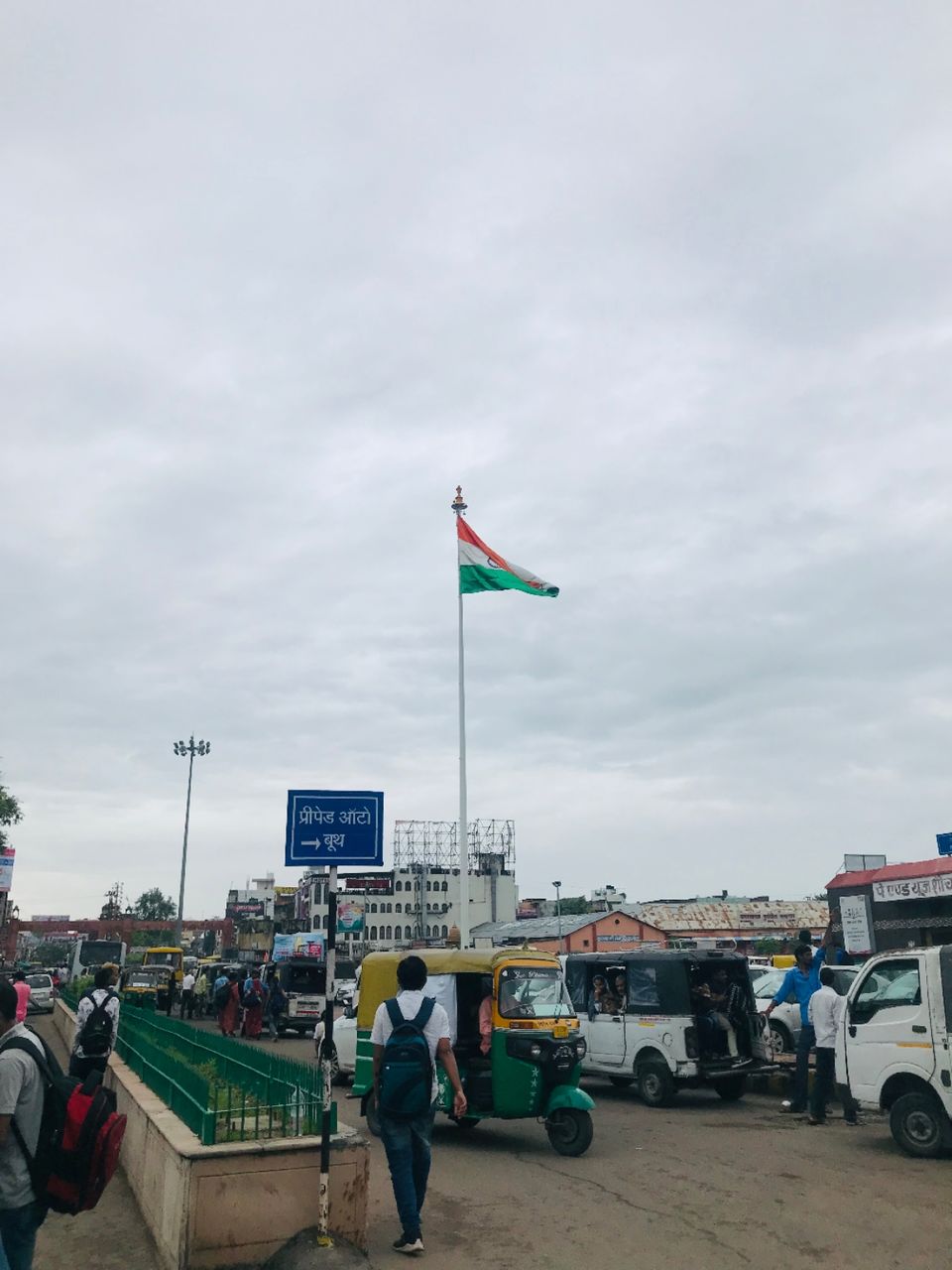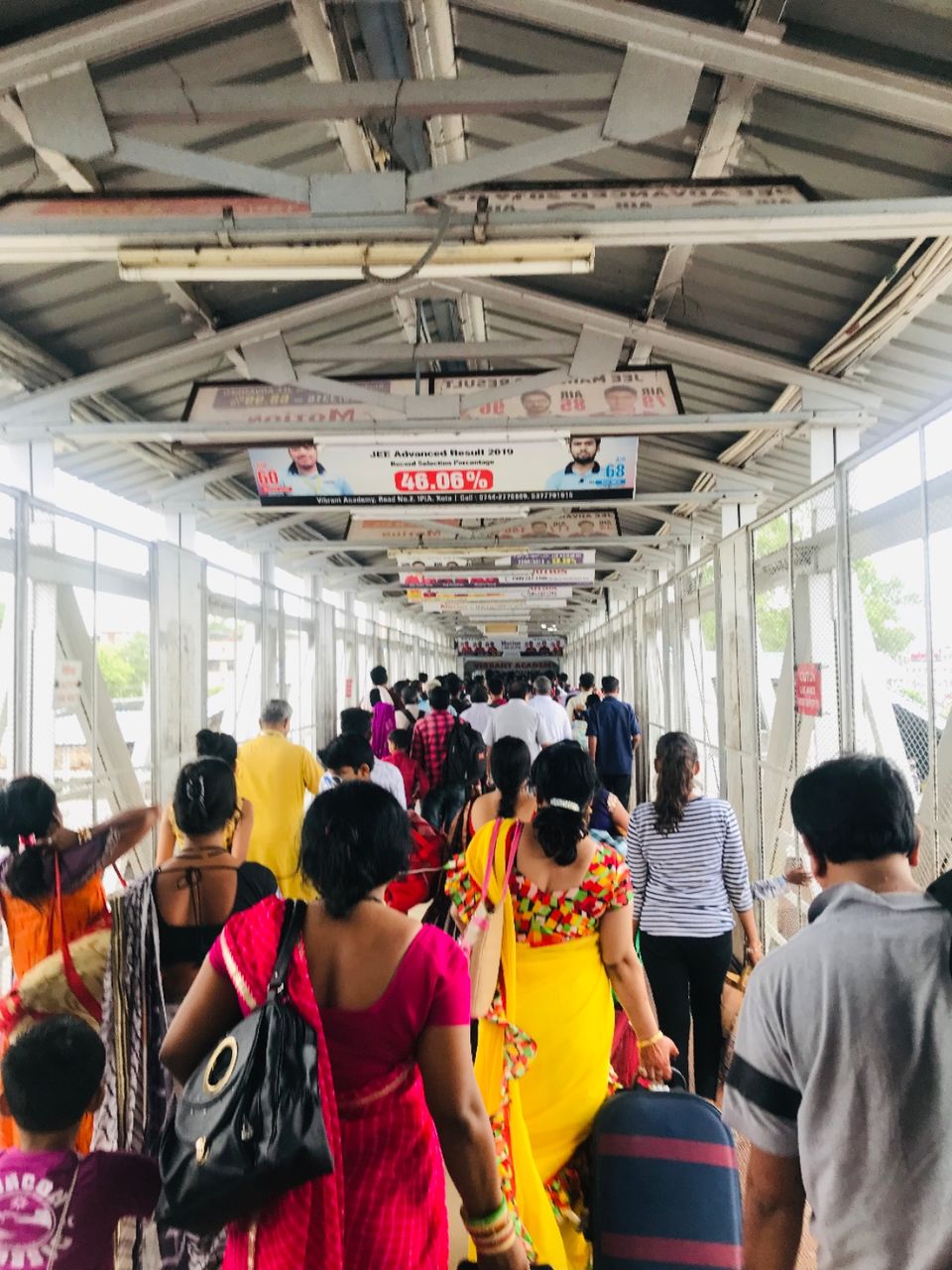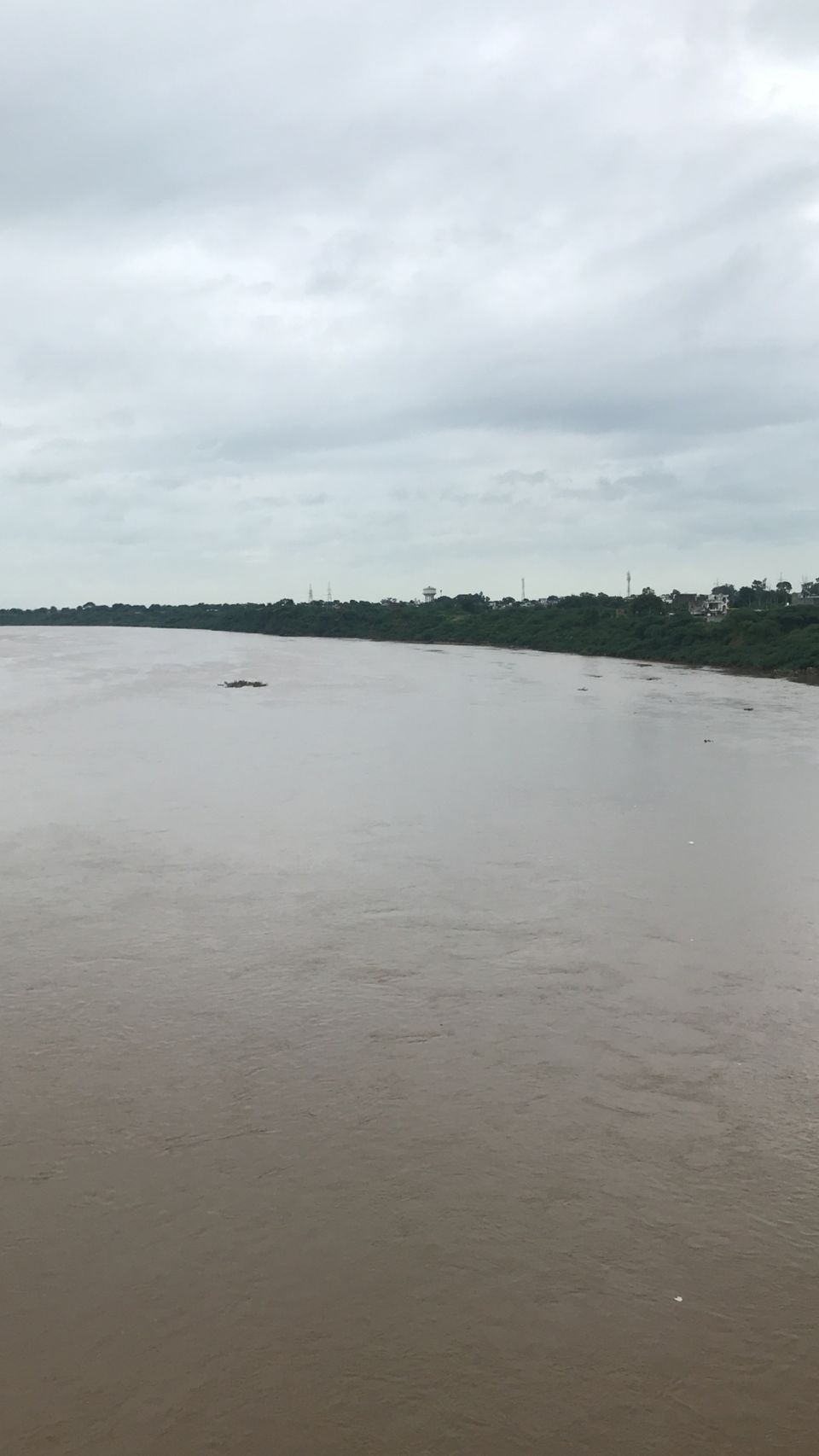 Hired a auto in 1500 INR for Garadiya Mahadev and Gapeshver, Sever Wonder and other areas of Kota.
CV garden -
Took 10 mins from Railway station and charged 5 rup for ticket.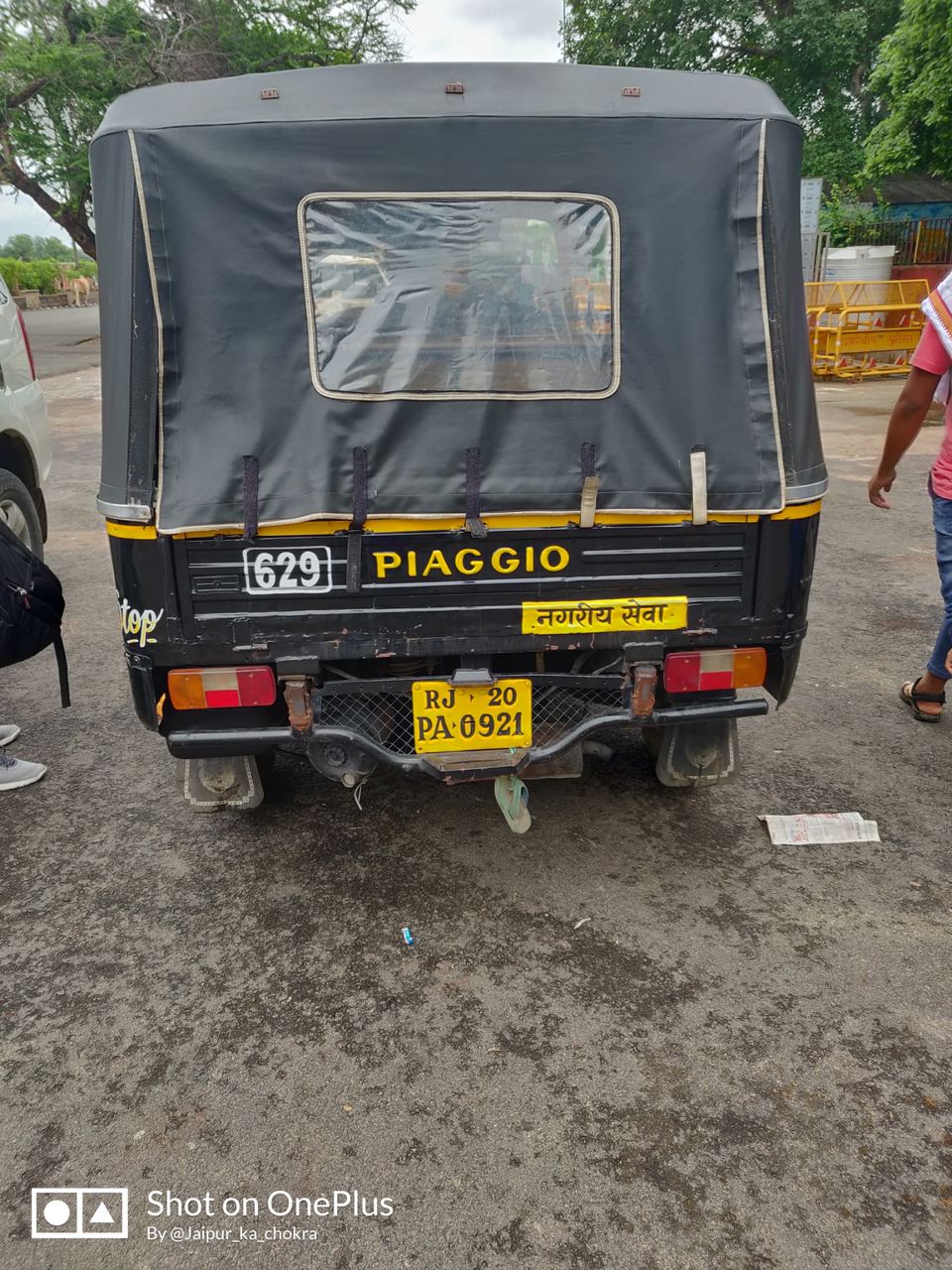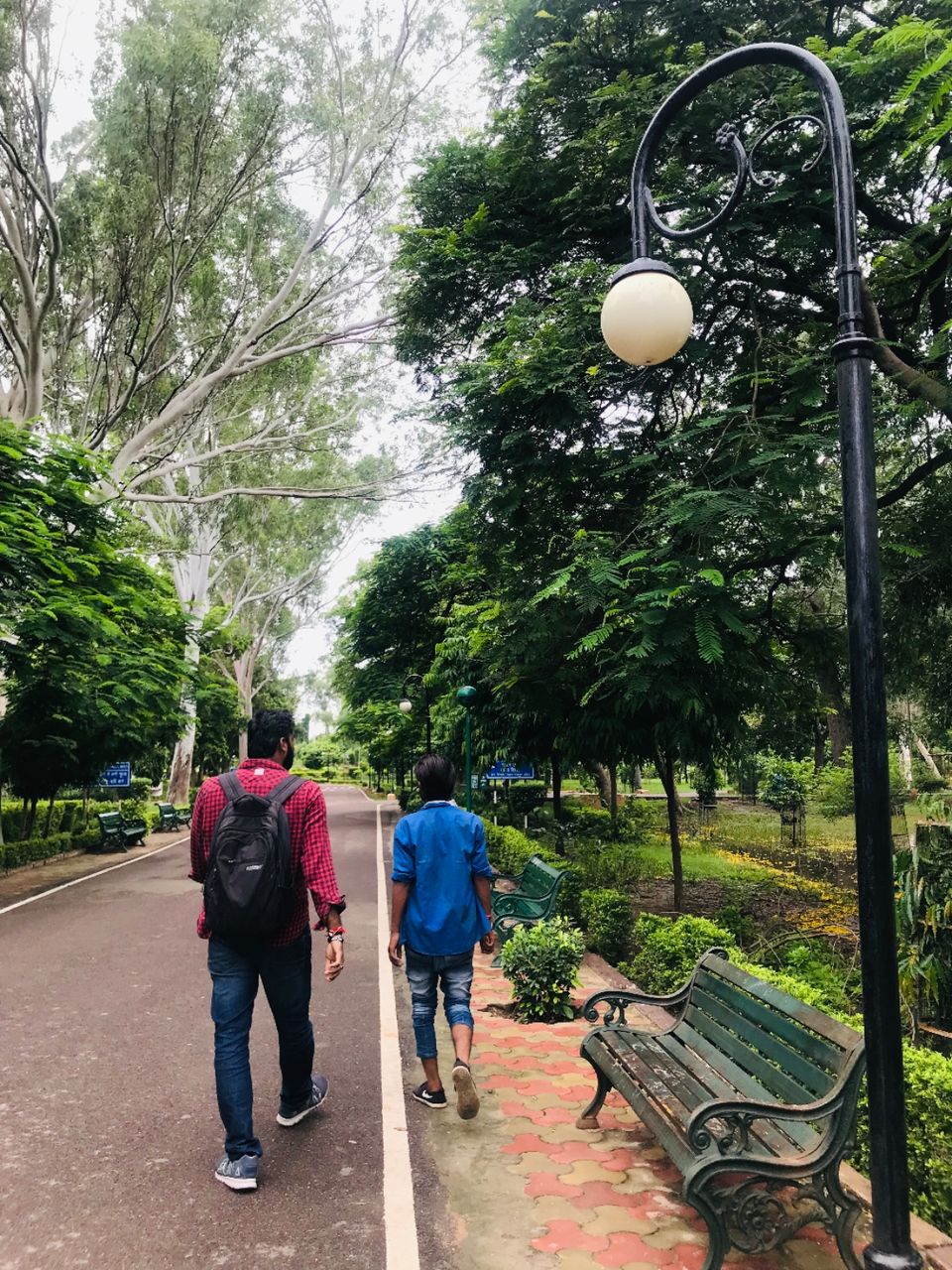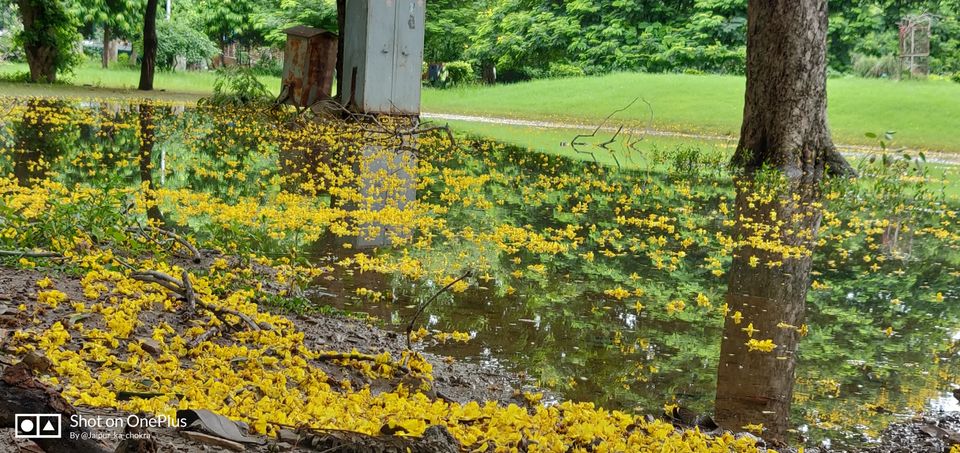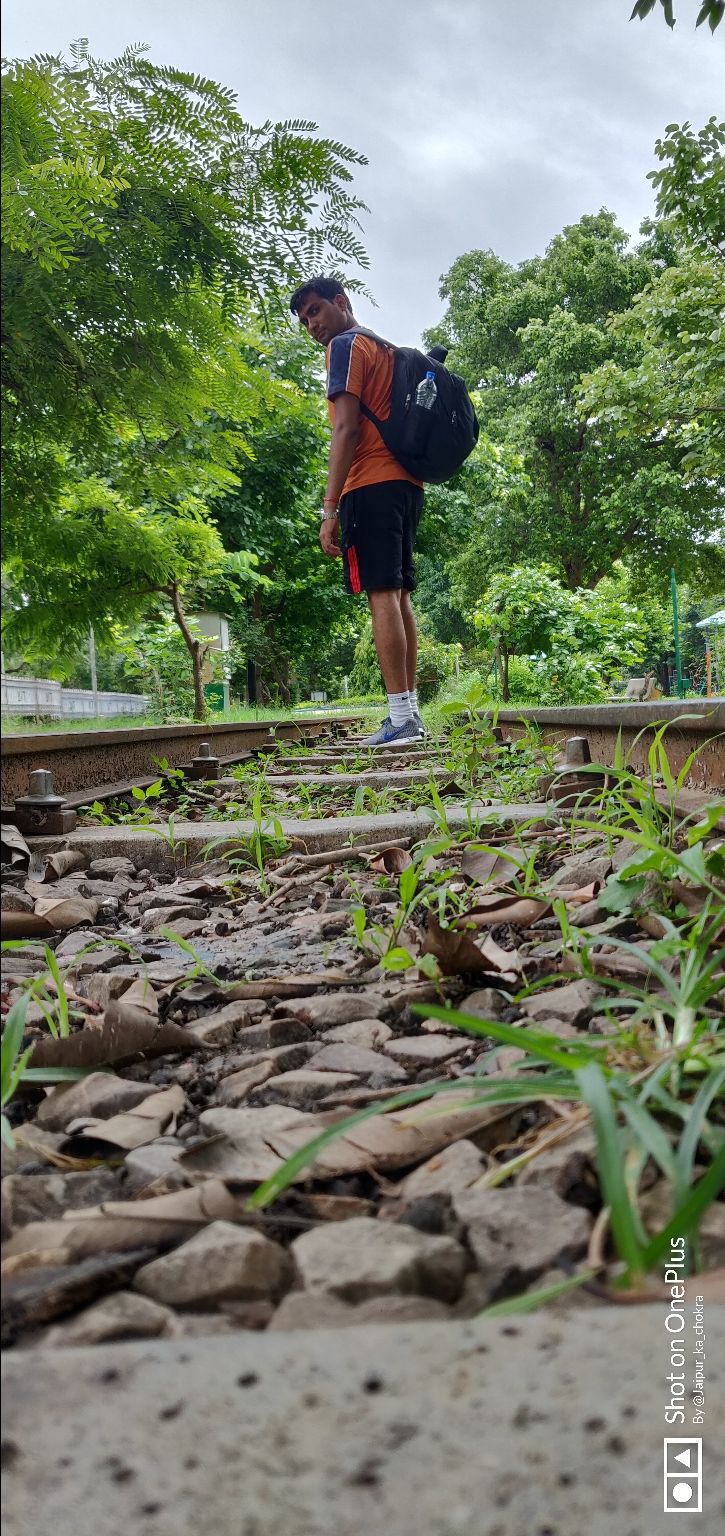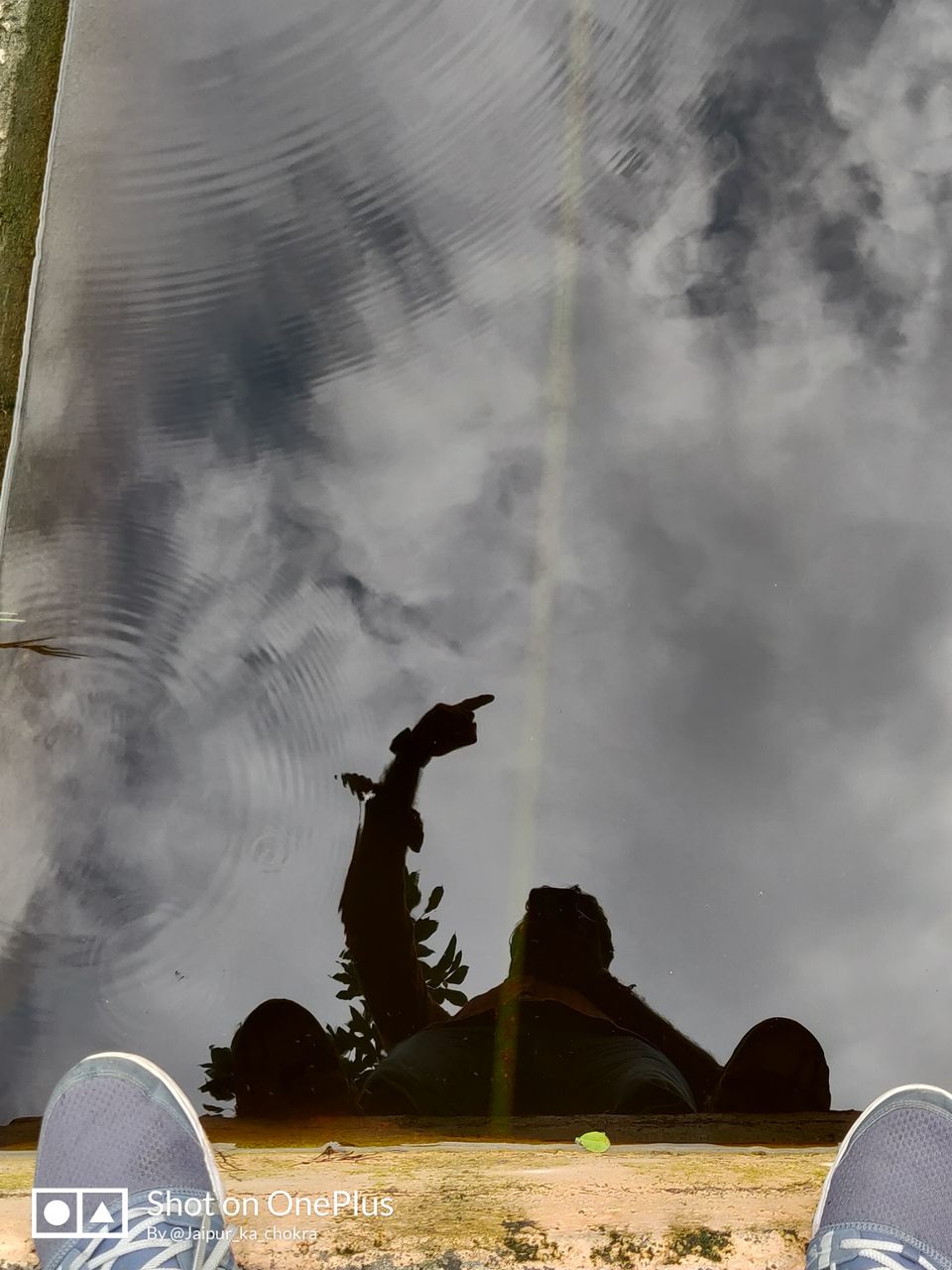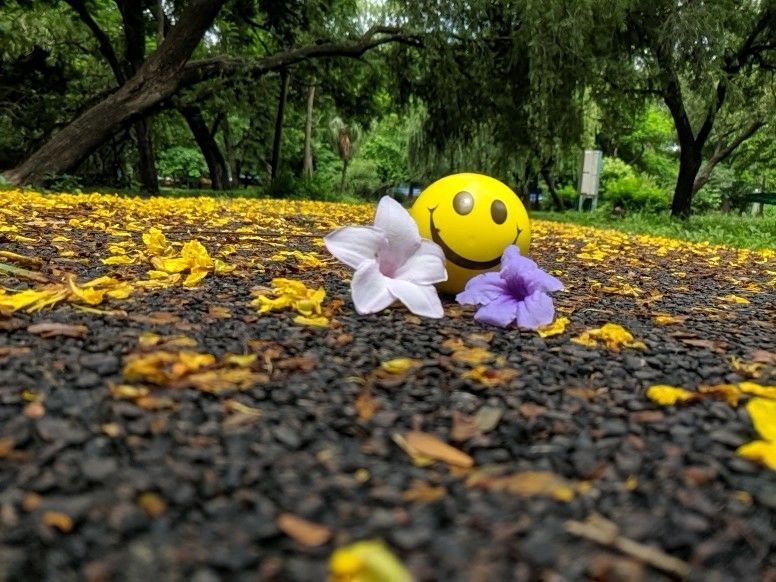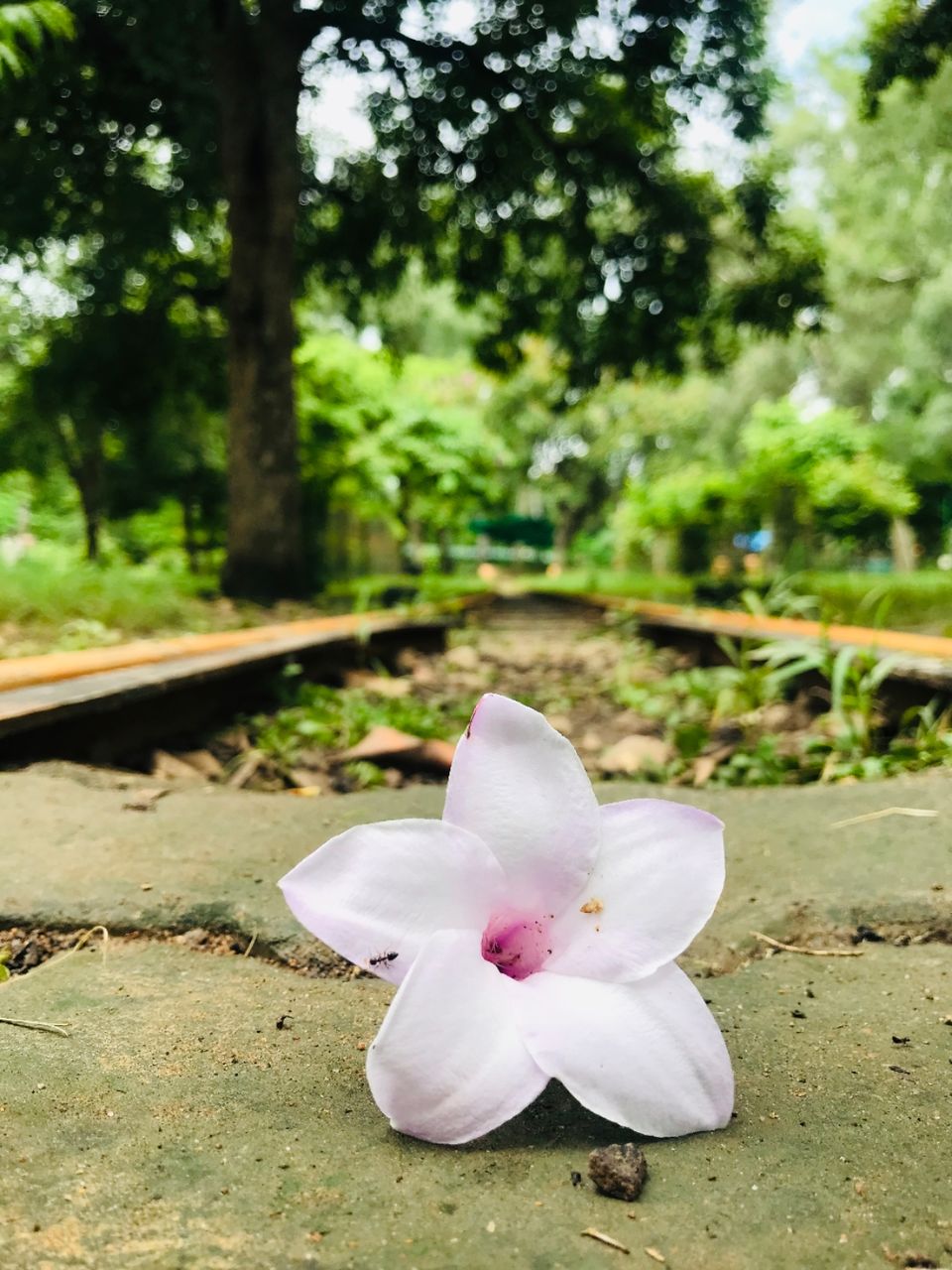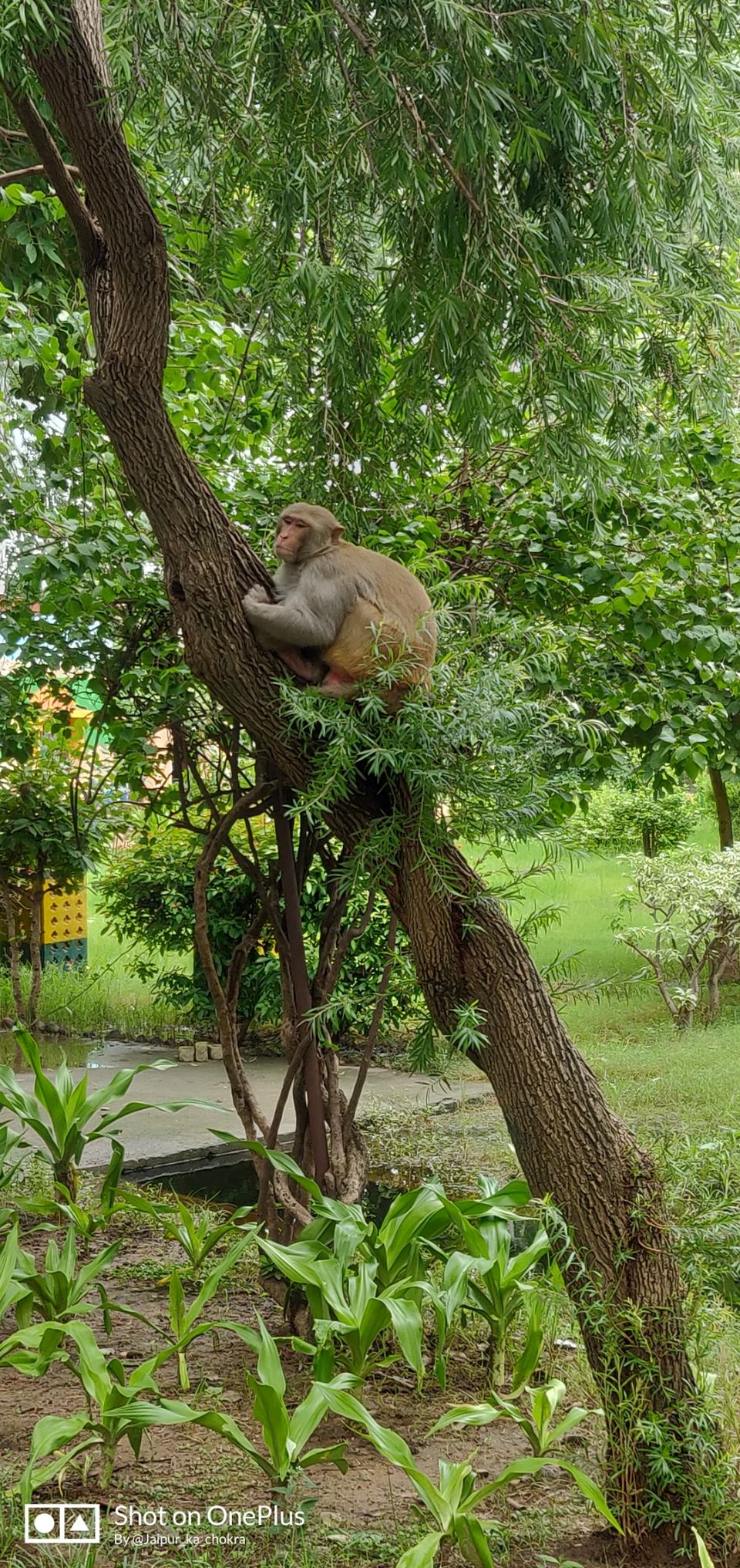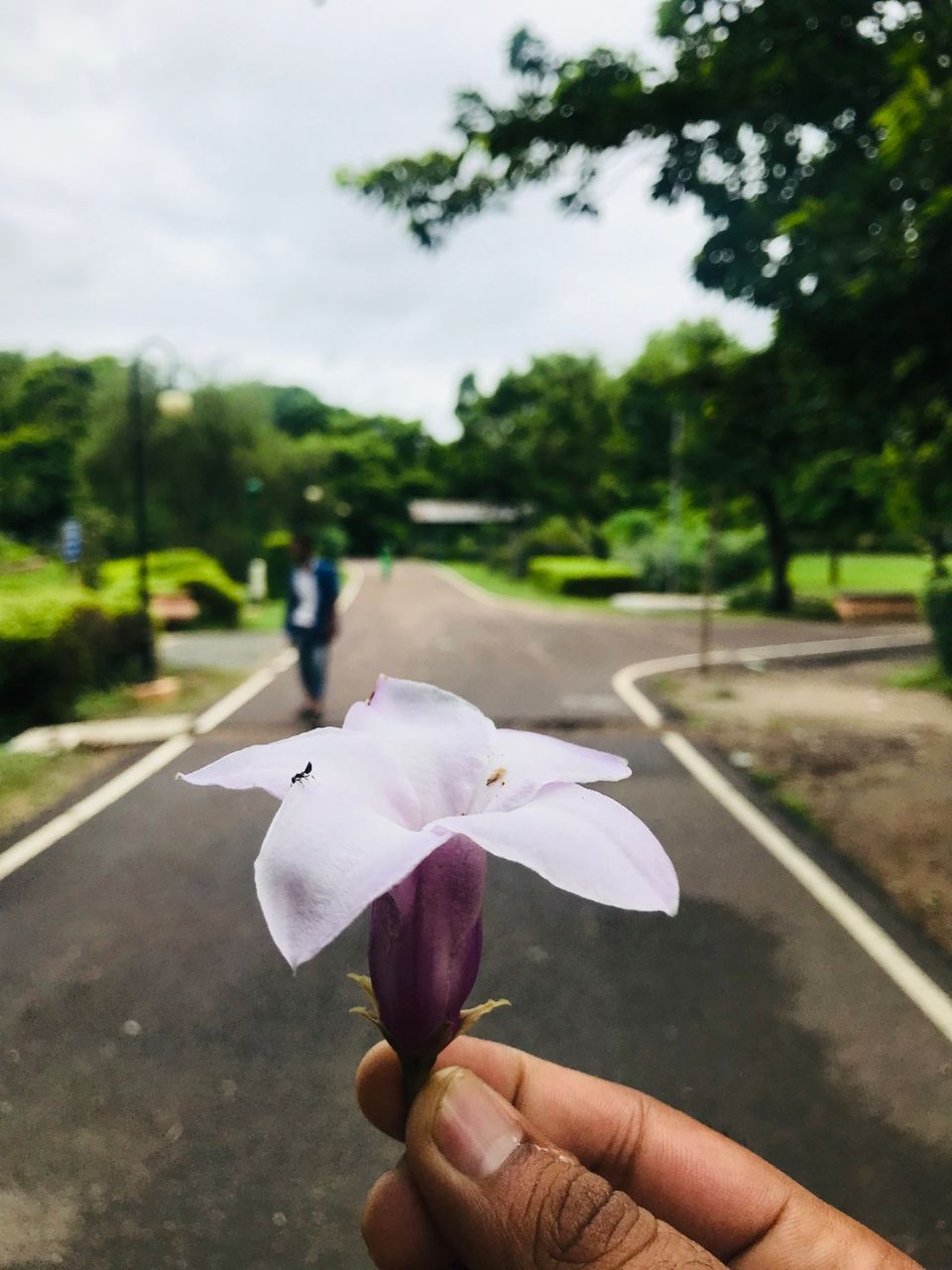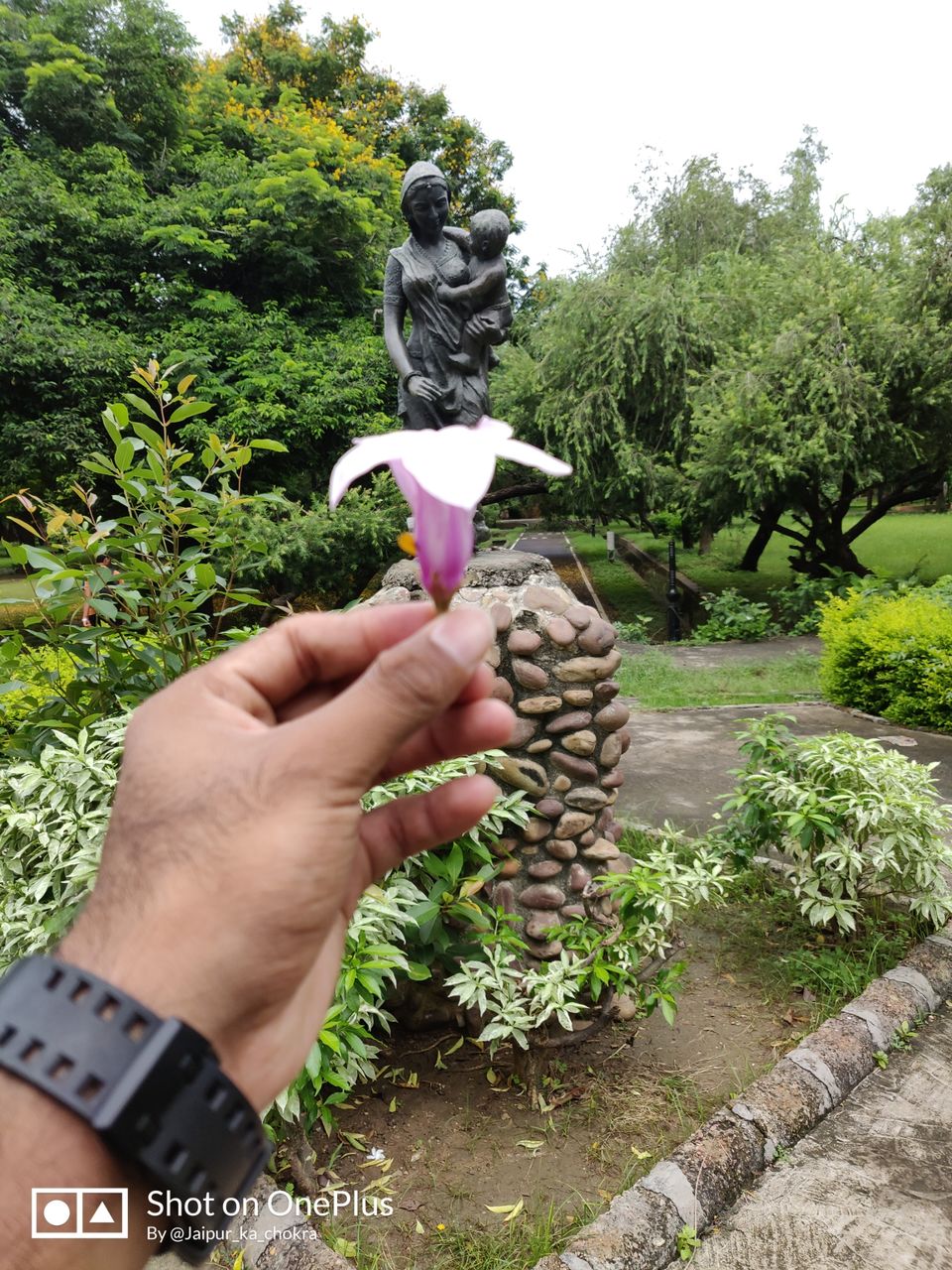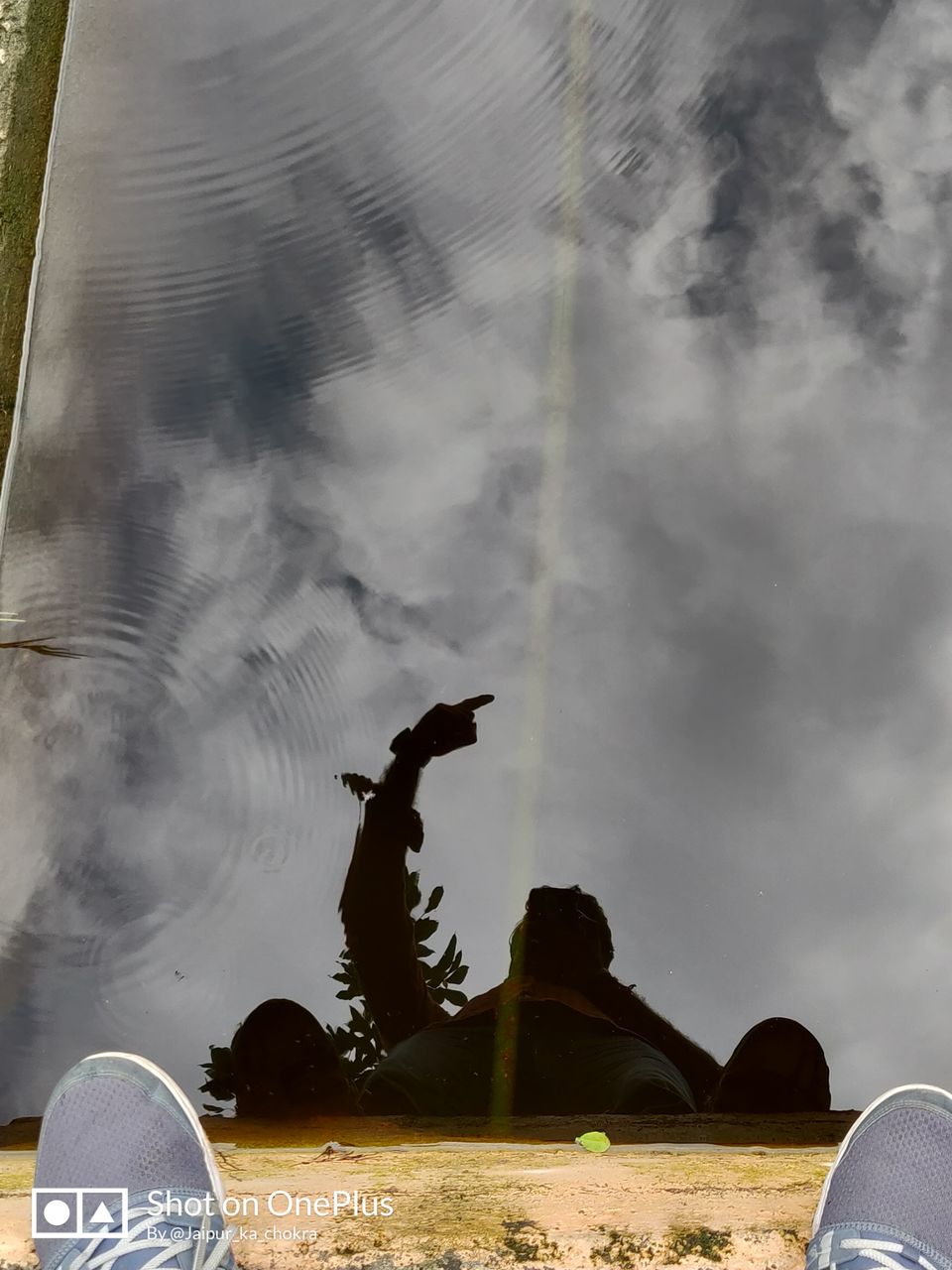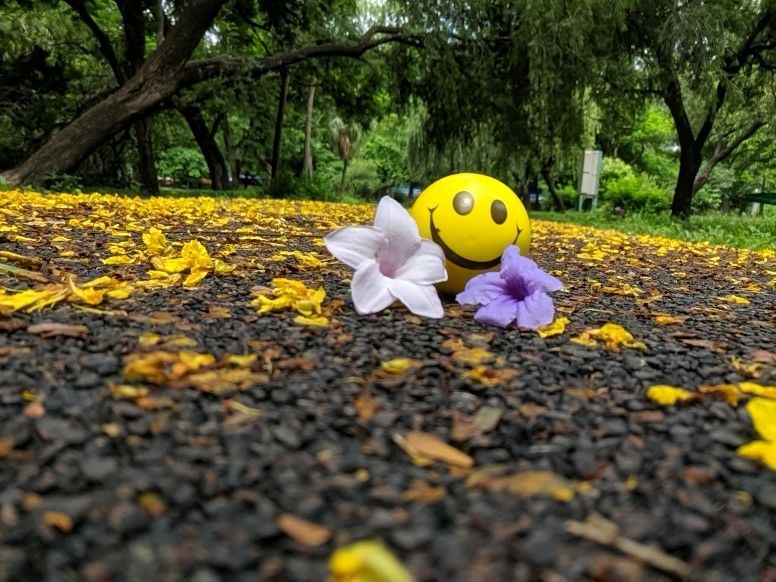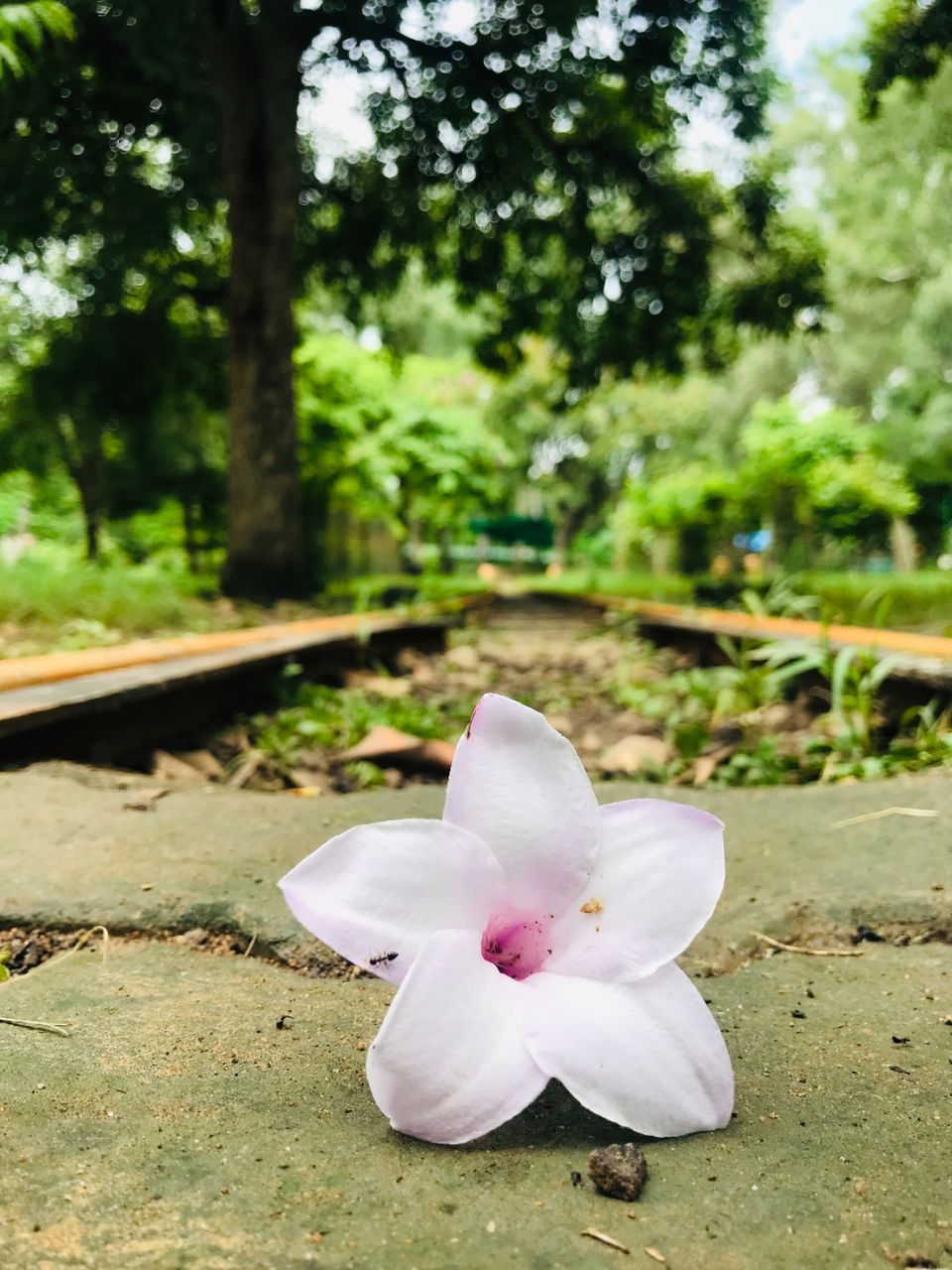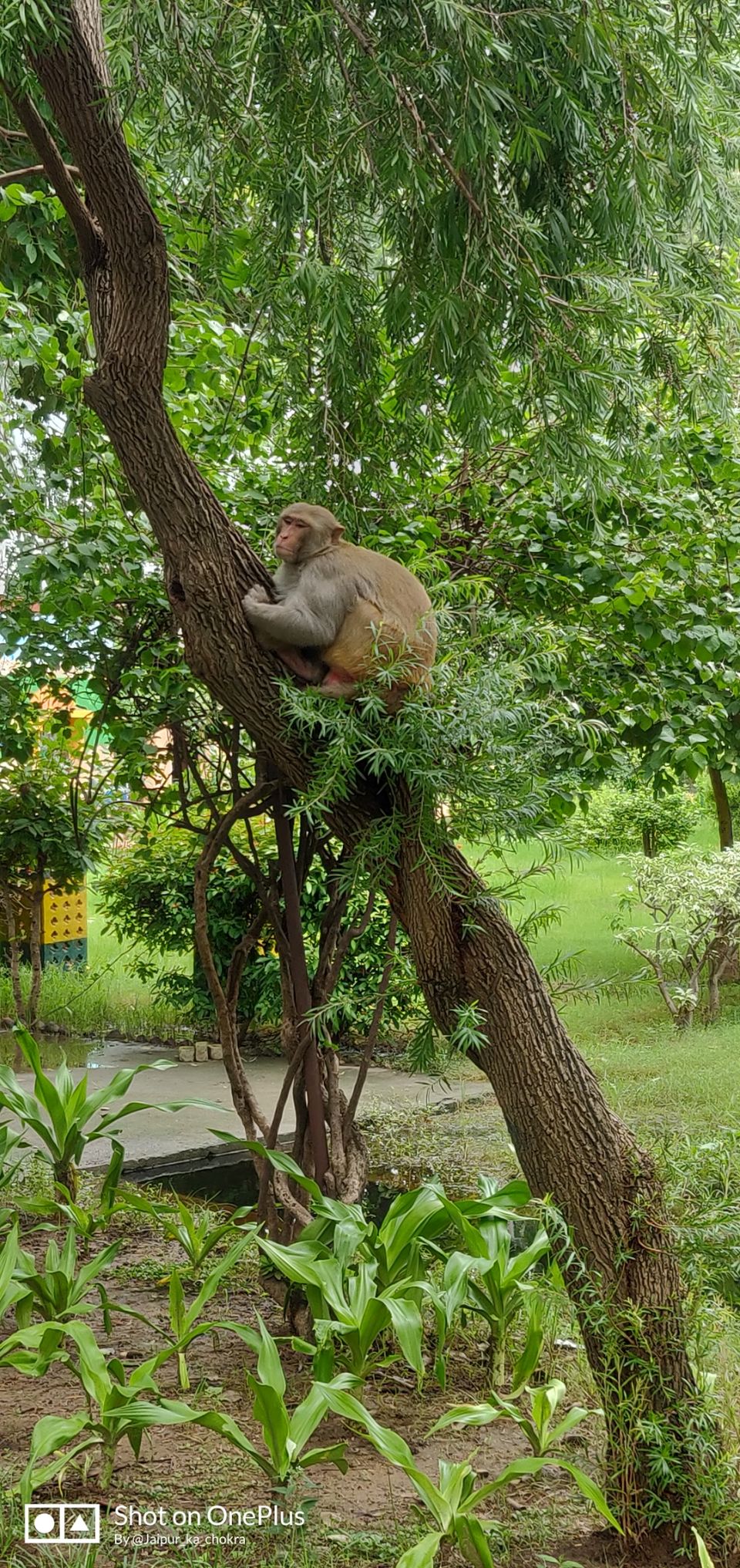 Godavari Dham -
Sita Ram and Hanuman temple with amazing view and design structure.
Where you can see chambal river and other side of Kota City.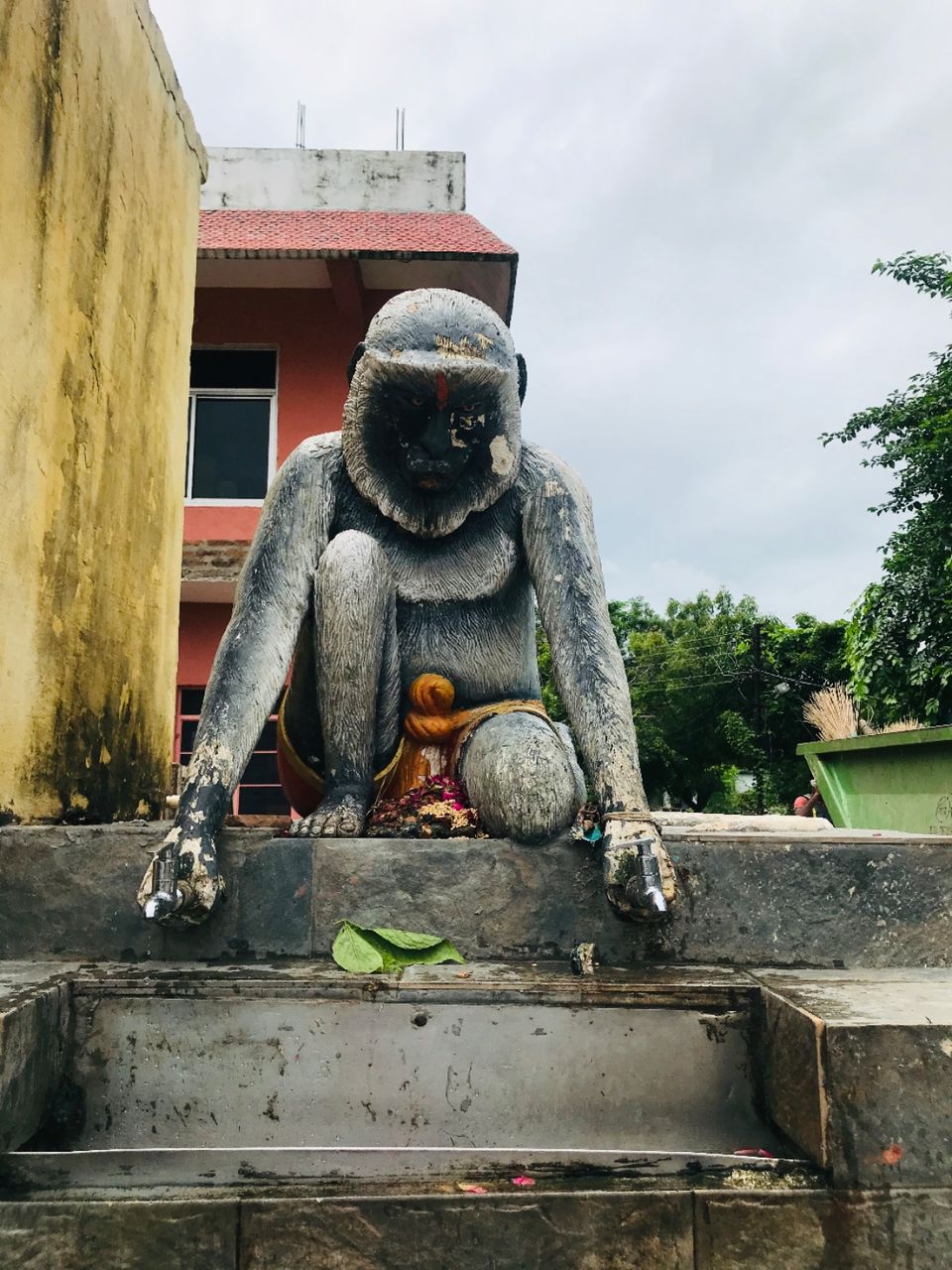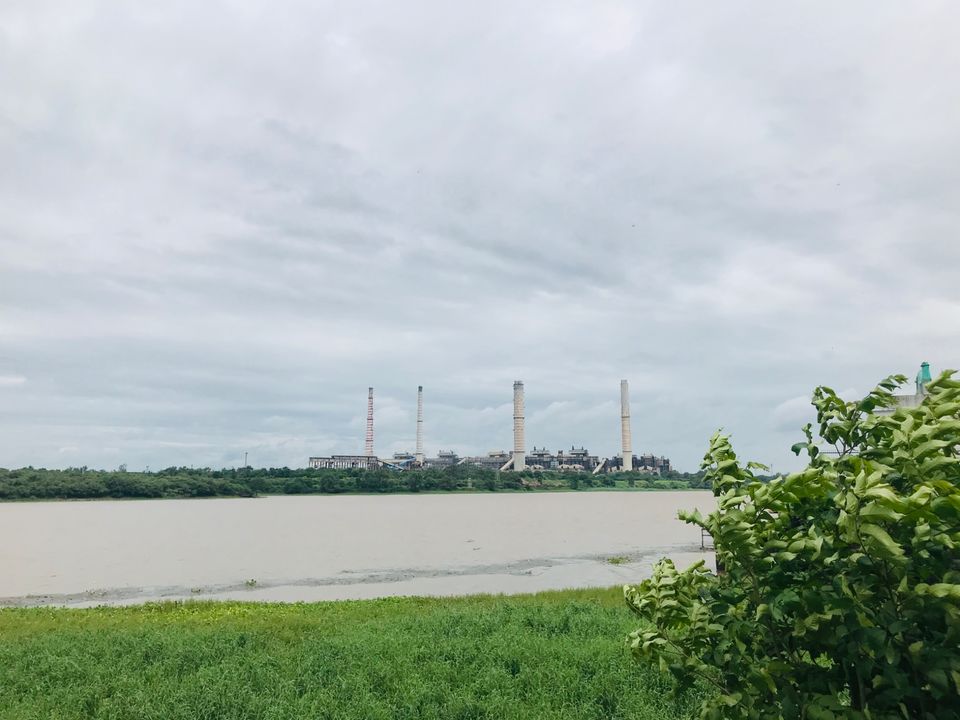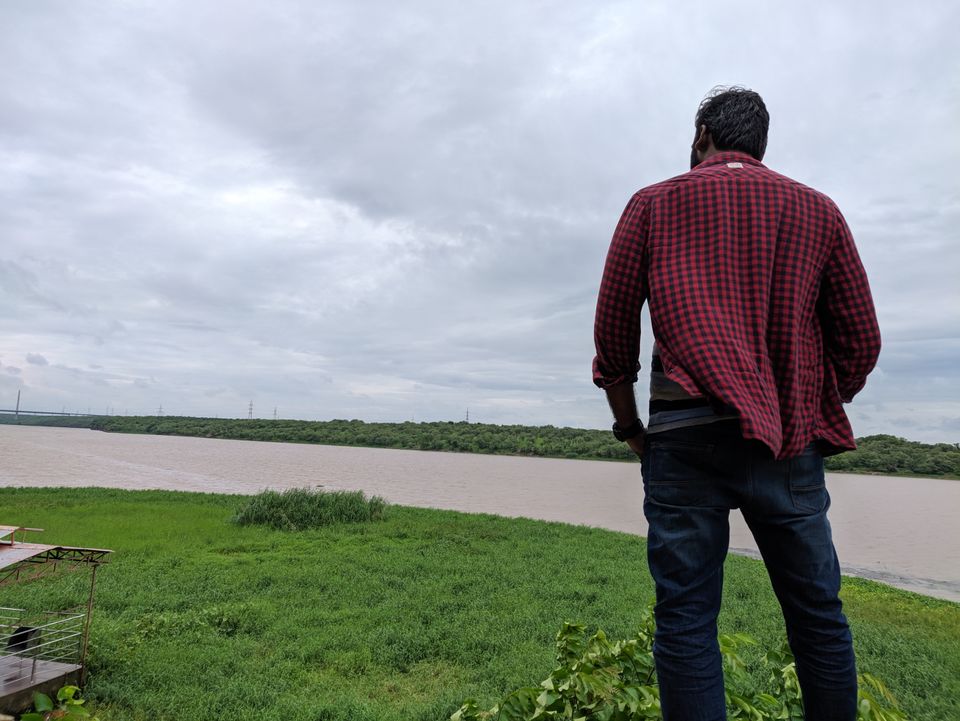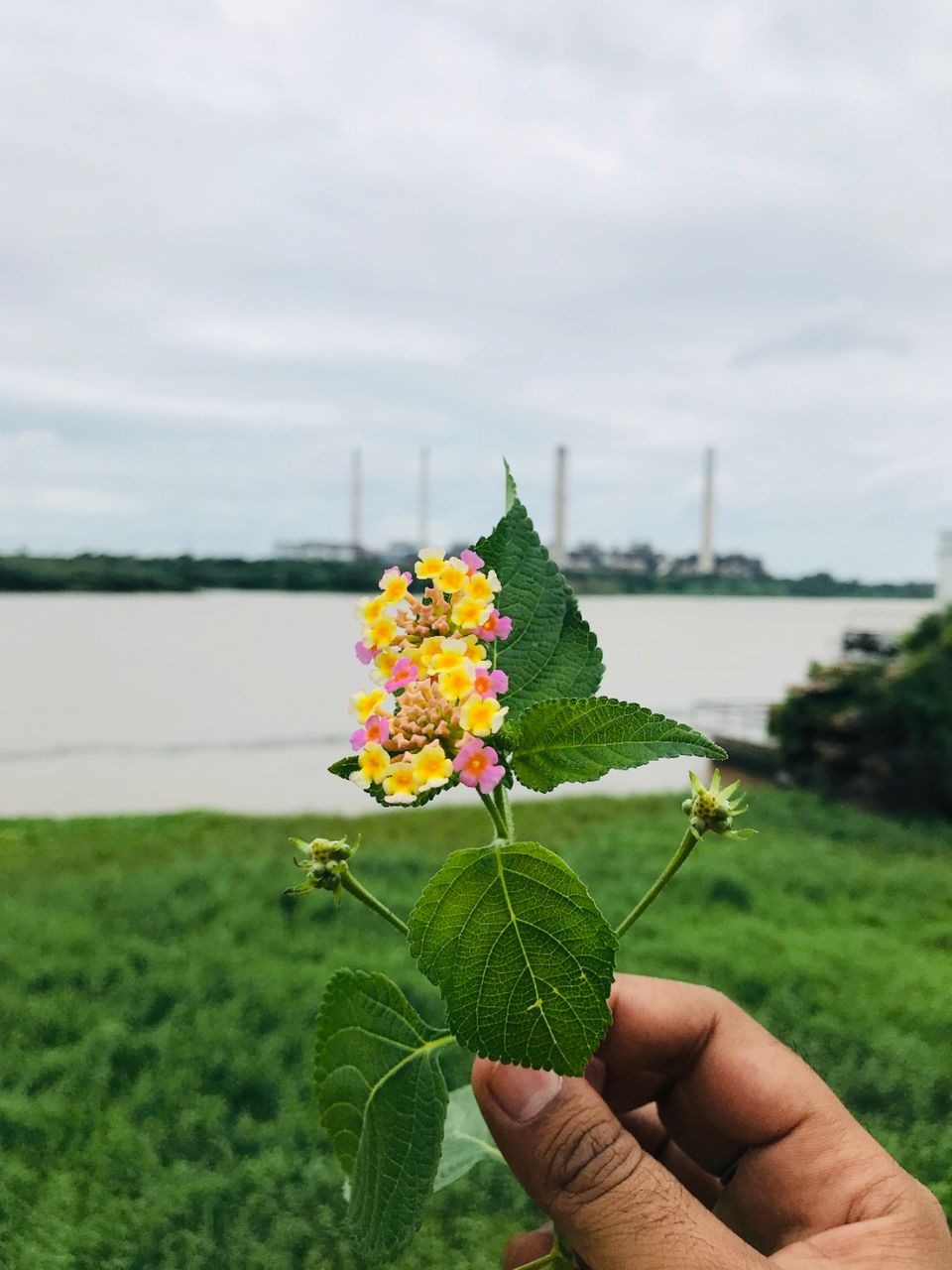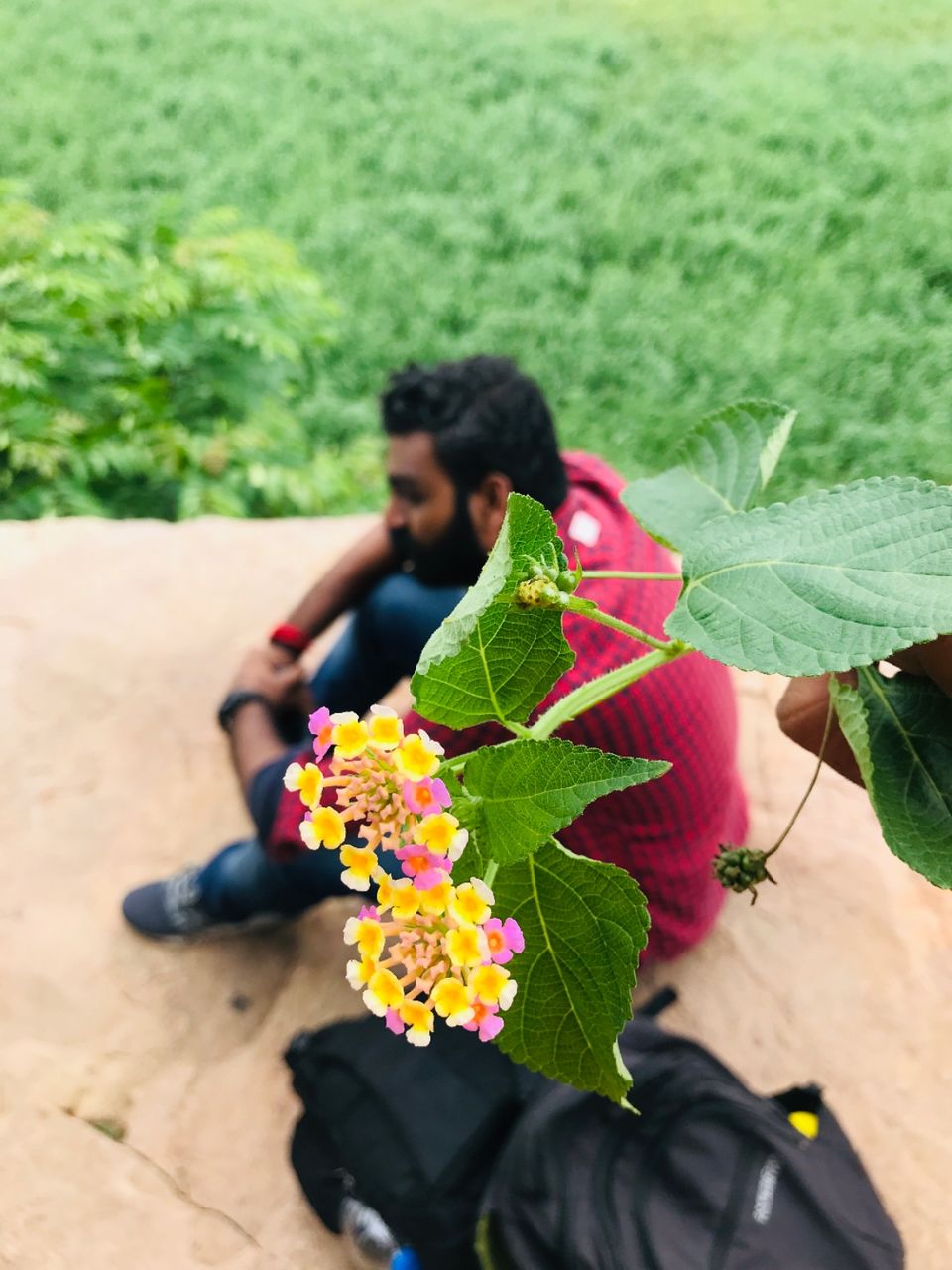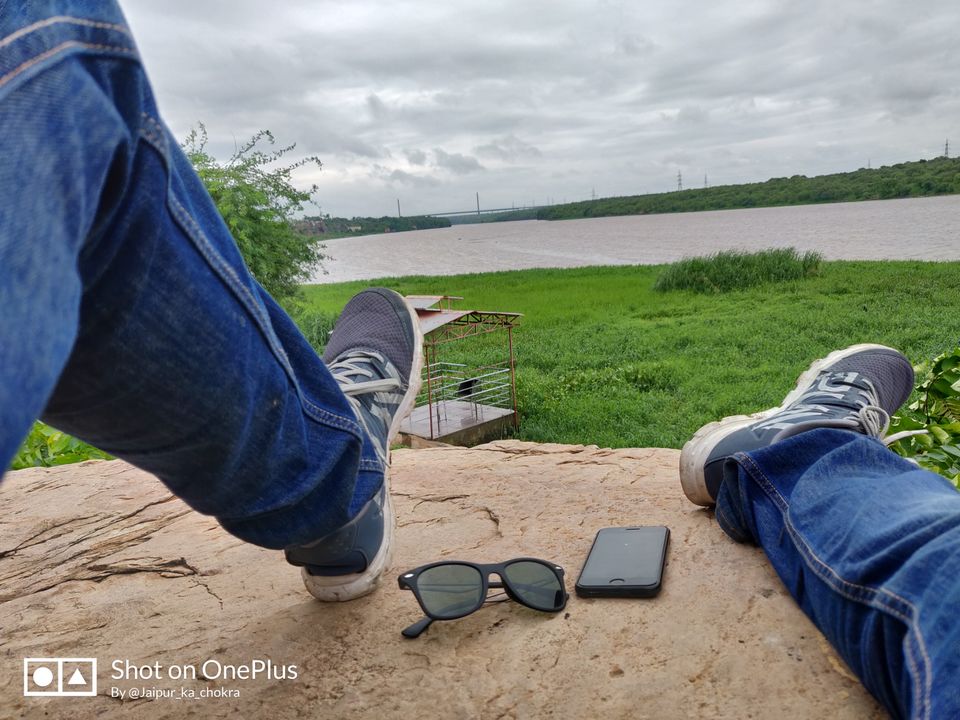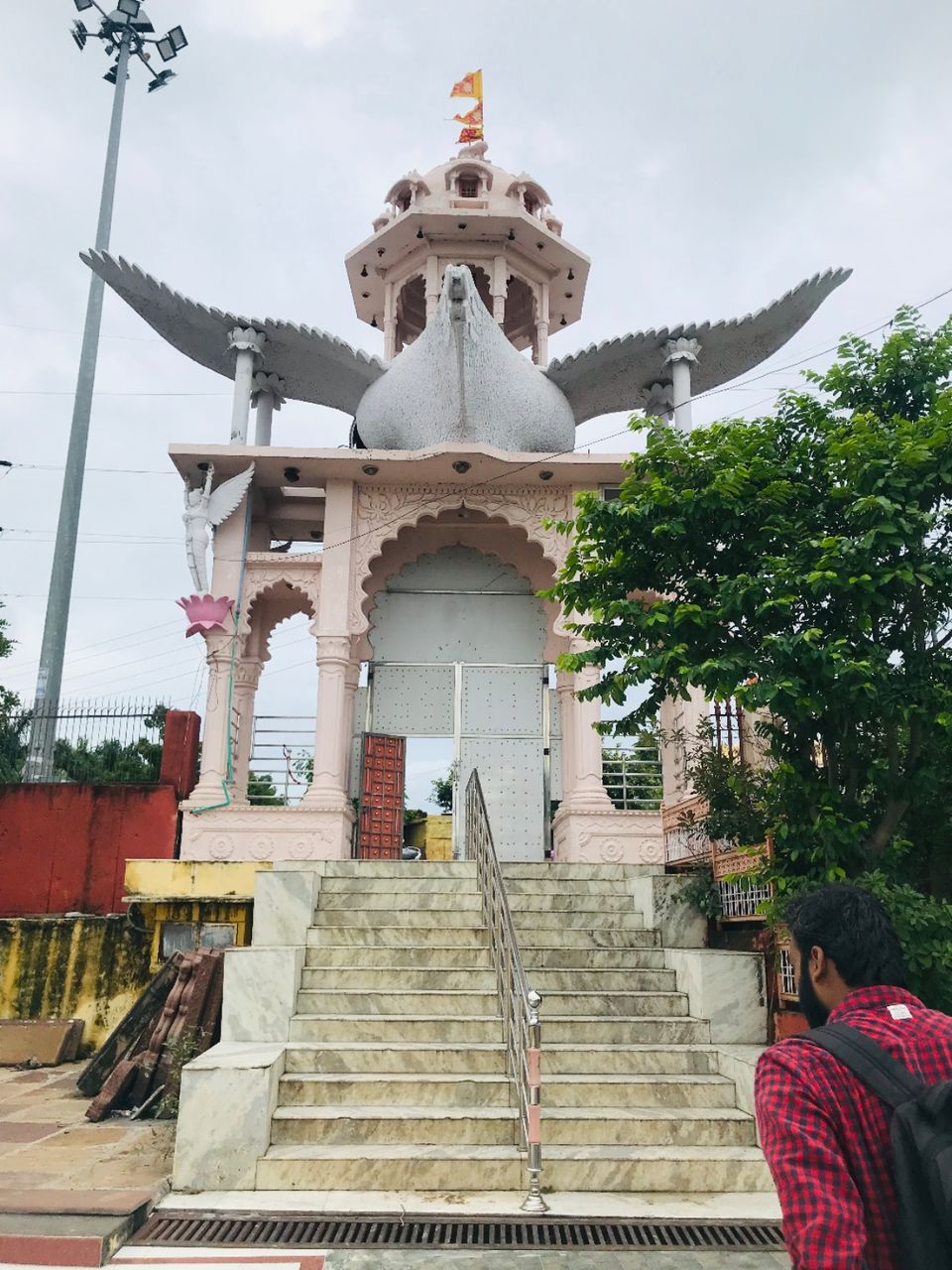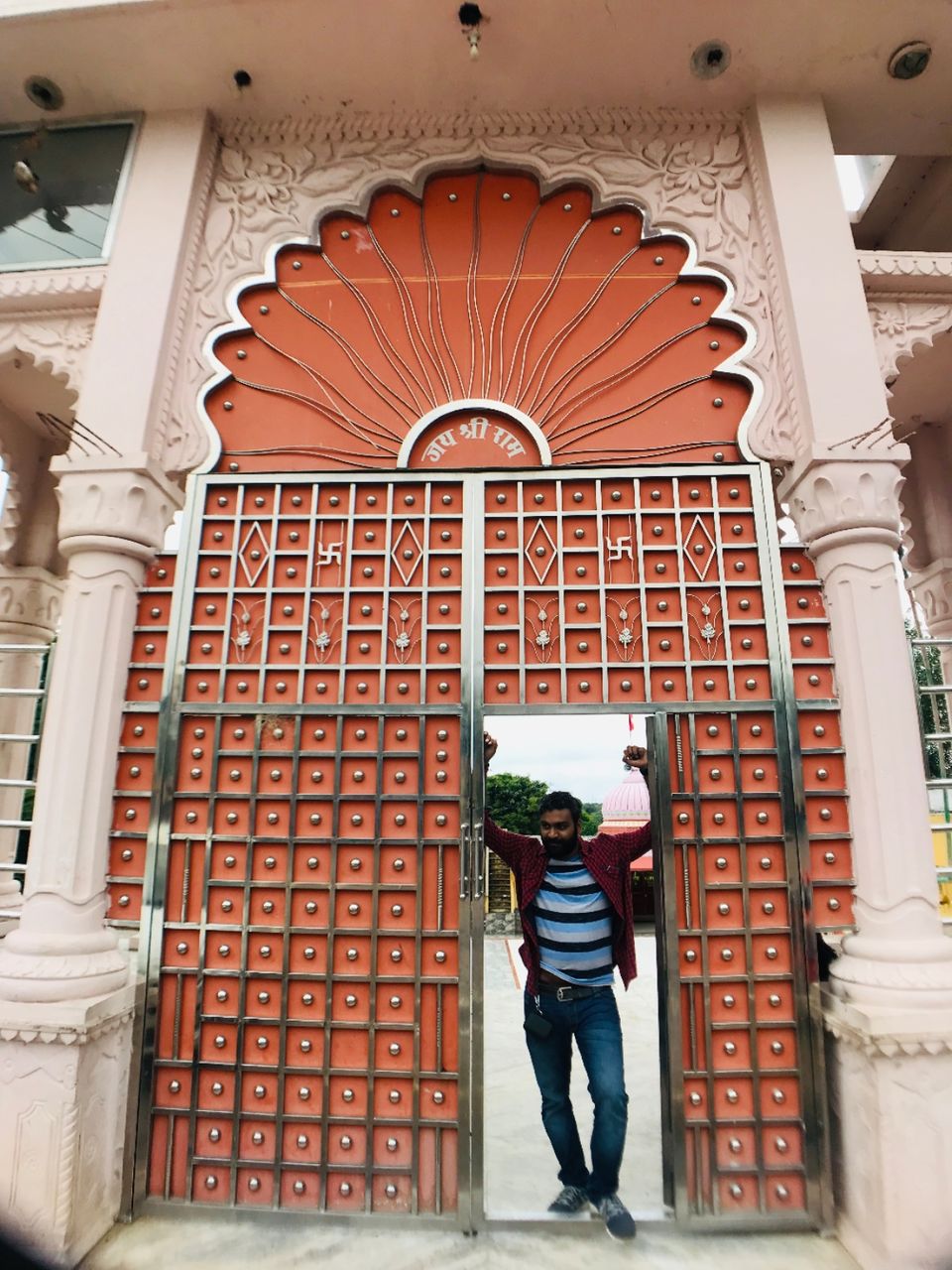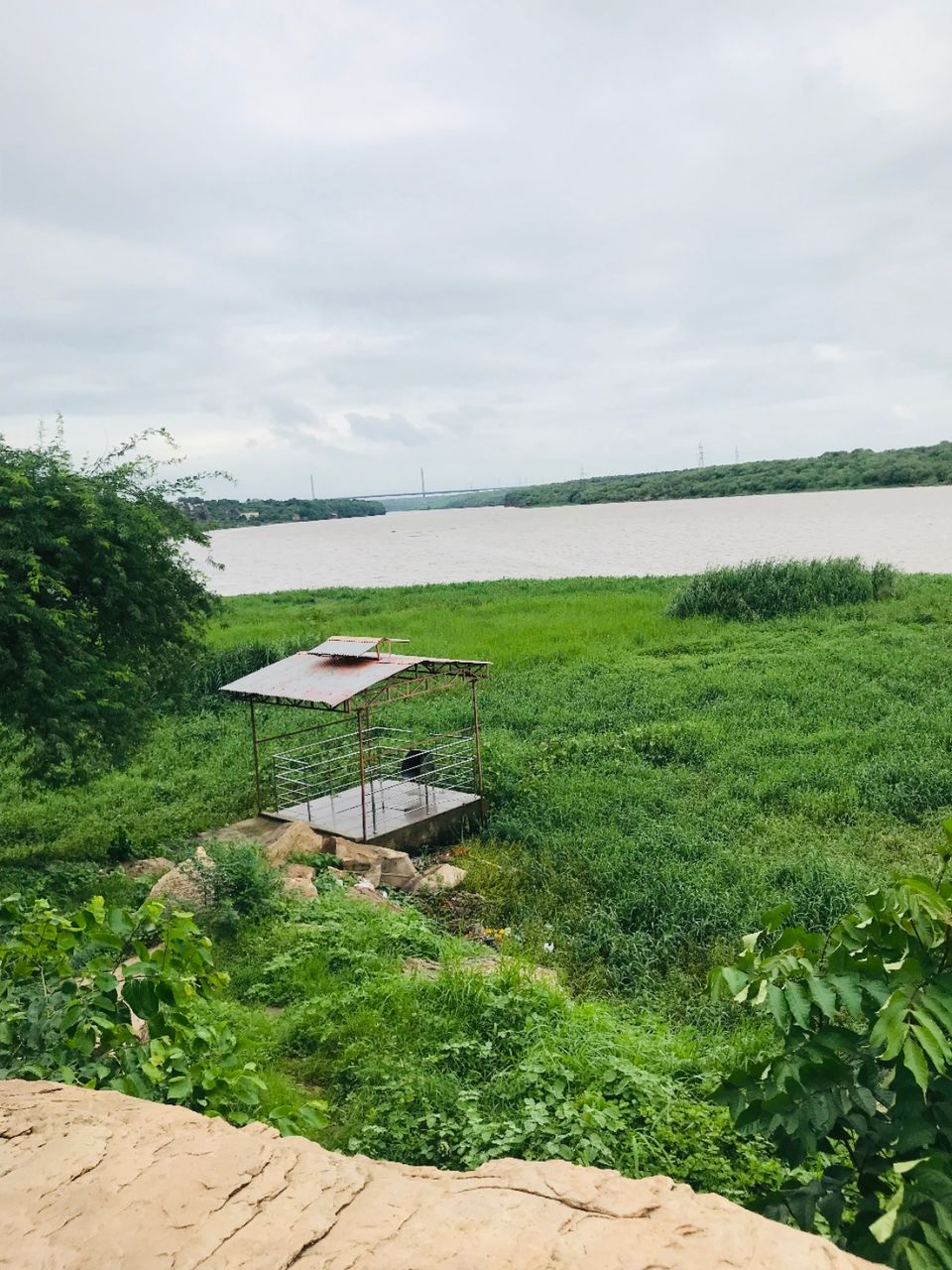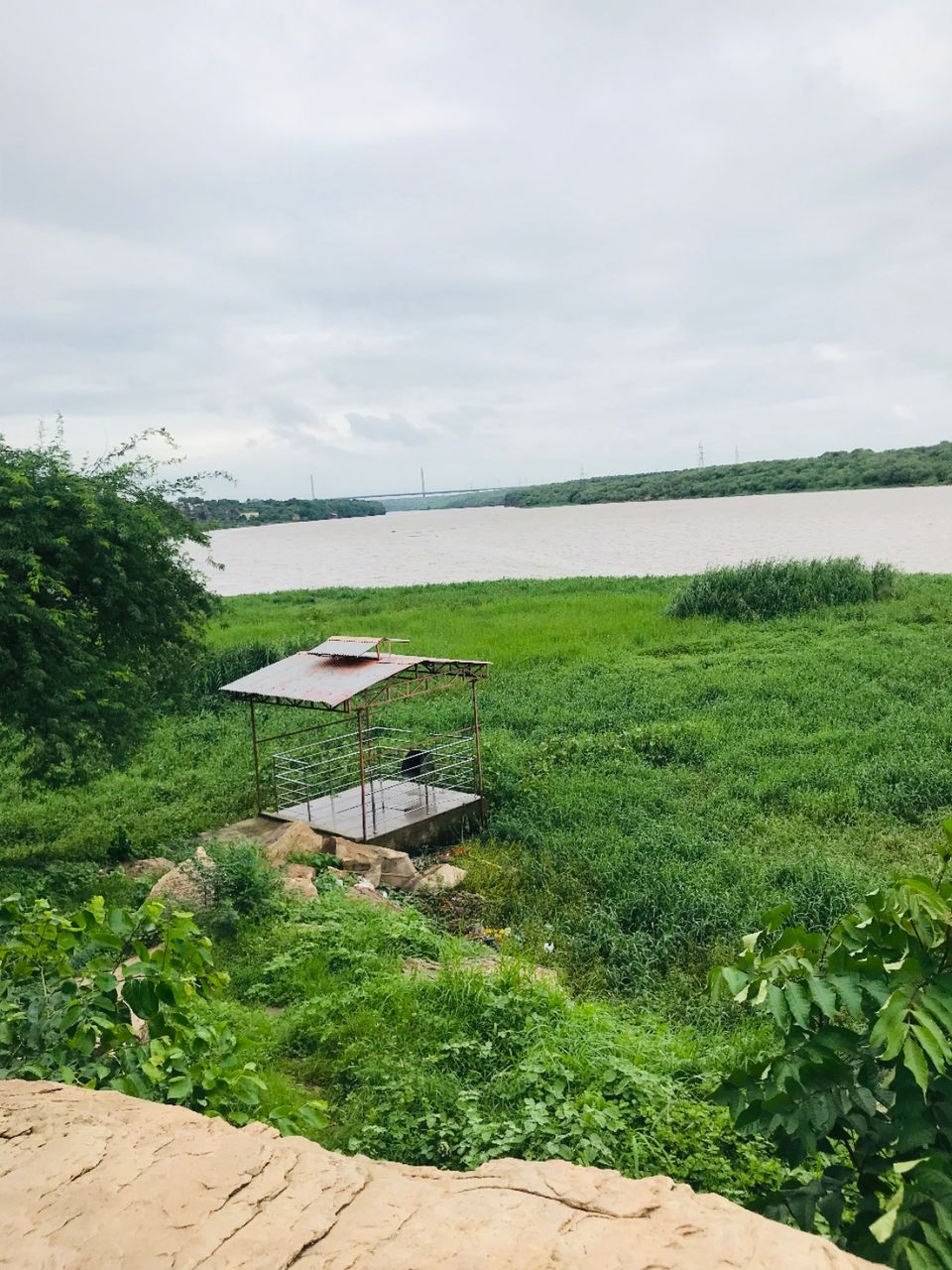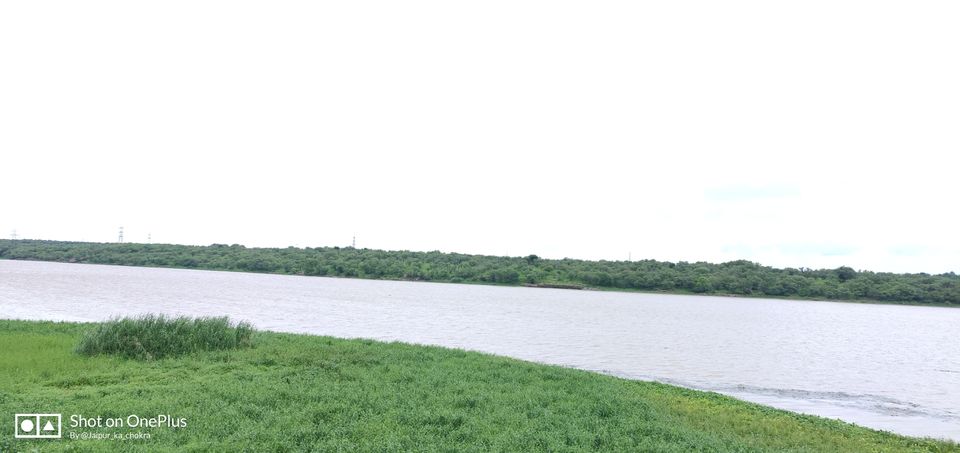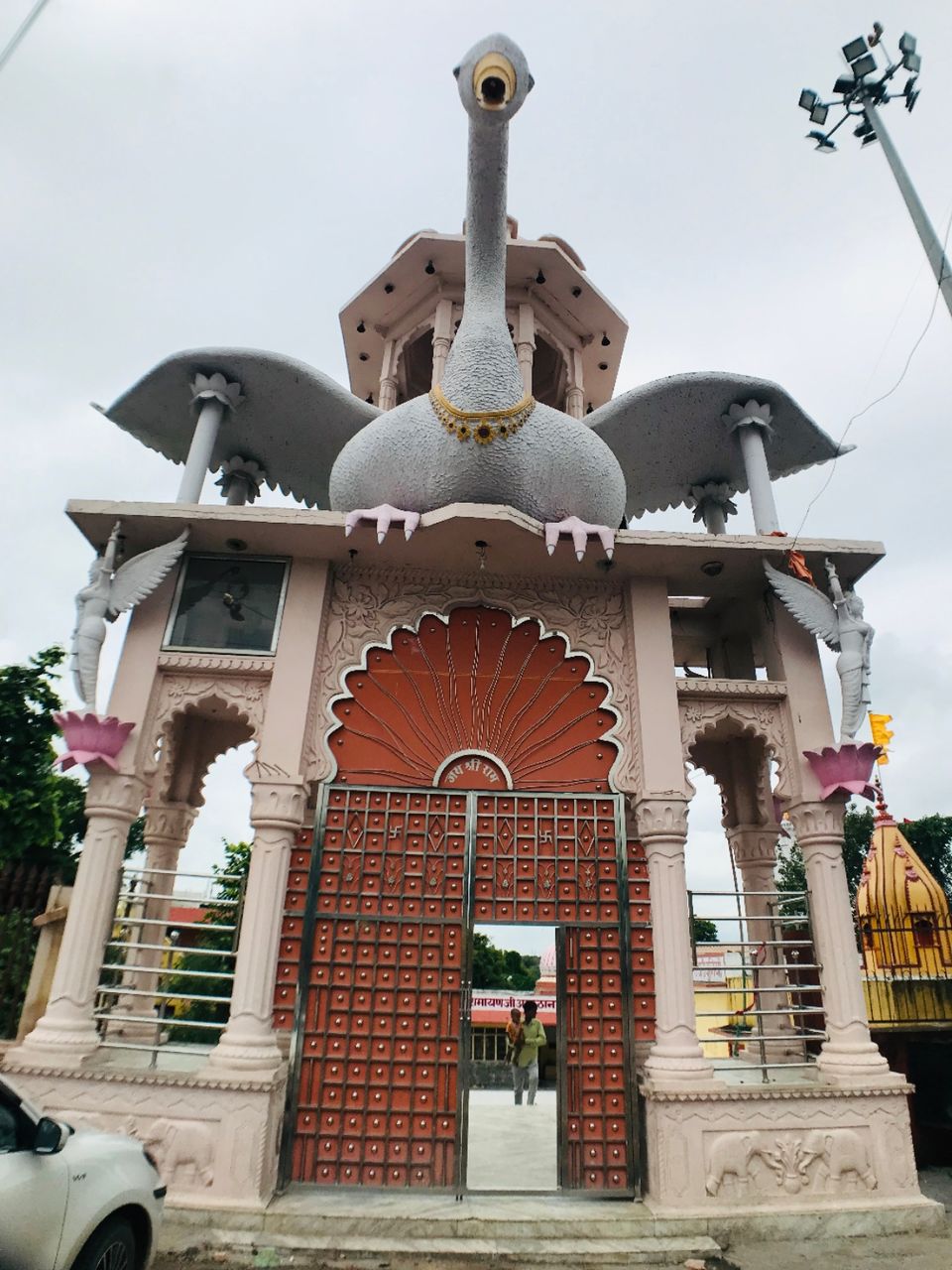 Grand Canyon of India
This is amazing place where chambal river create the most amazing view of india.
My search for visiting lesser known places lead me to Garadia Mahadev near Kota. I planned a short trip to Kota, Garadia Mahadev, and Bundi in Rajasthan. Like most of the other people, I came across Garadia Mahadev when I saw the commercial of Rajasthan tourist on the Idiot box. Even before visiting Garadia Mahadev temple, I knew that it will be not as colorful as it looked in the commercial. It was obvious that they have enhanced the colors but I must admit that this place struck a chord in my heart when I saw it in real.
Garadia Mahadev is a unique place. There is no other place like this in India as much as I know. It is peaceful and untouched by human development. Many people compared and wrote that it's "India's Grand Canyon". Sorry but I refuse to accept this comparison, why we have to compare interesting Indian places with international places to boost their rating. Every place is unique and any kind of comparison does injustice to another place.
Entry ticket prices -
भारतीय नागरिक – 75 रुपए
विदेशी नागरिक – 500 रुपए
भारतीय छात्र – 20 रुपए
कार / जिप्सी / मिनीबस – 250 रु.
बस – 400 रुपए
दोपहिया वाहन- 30 रुपए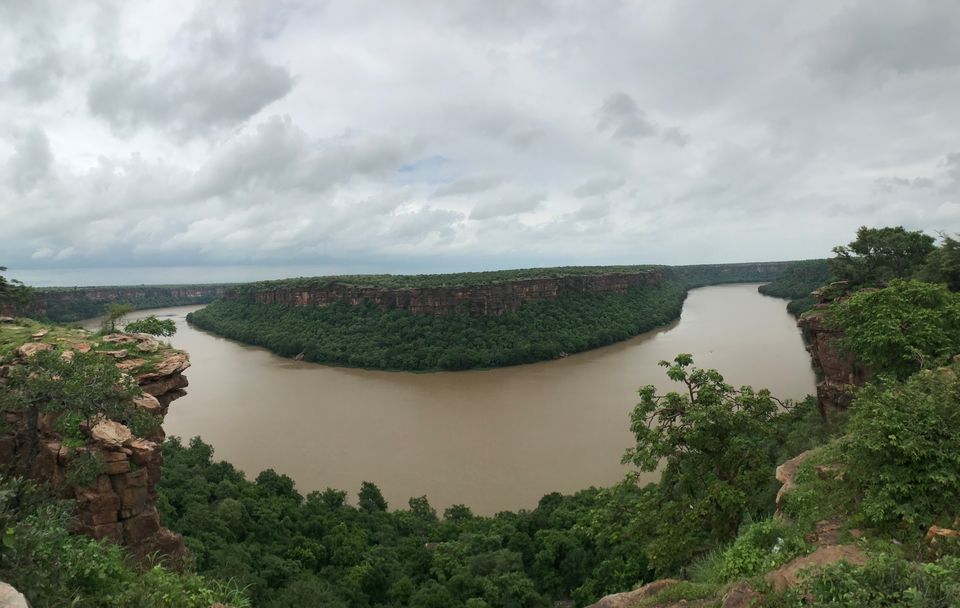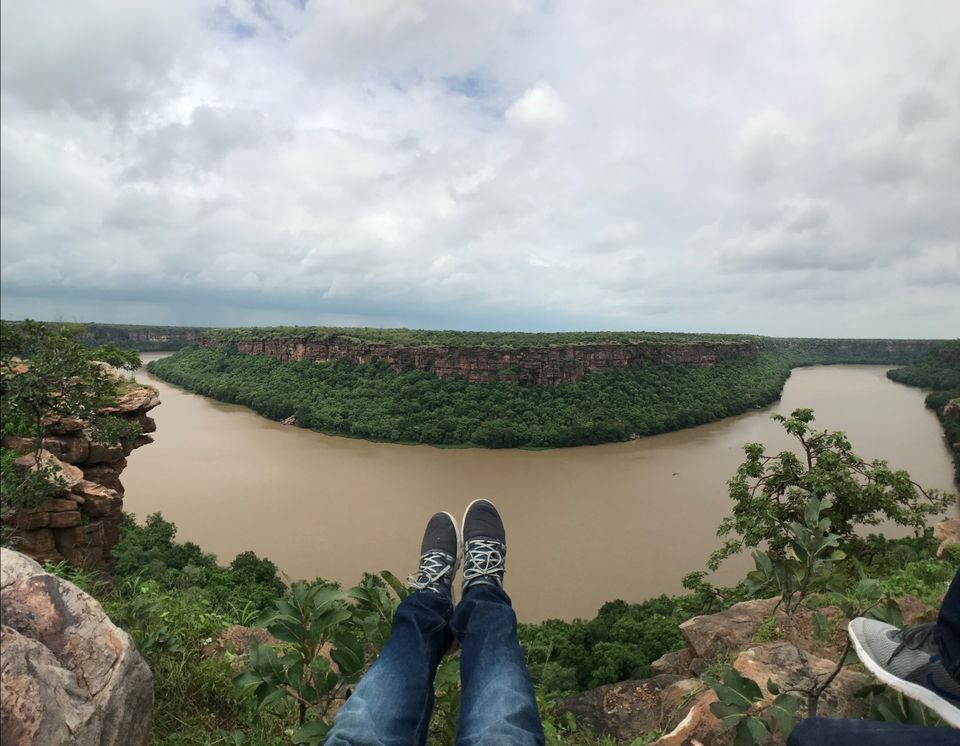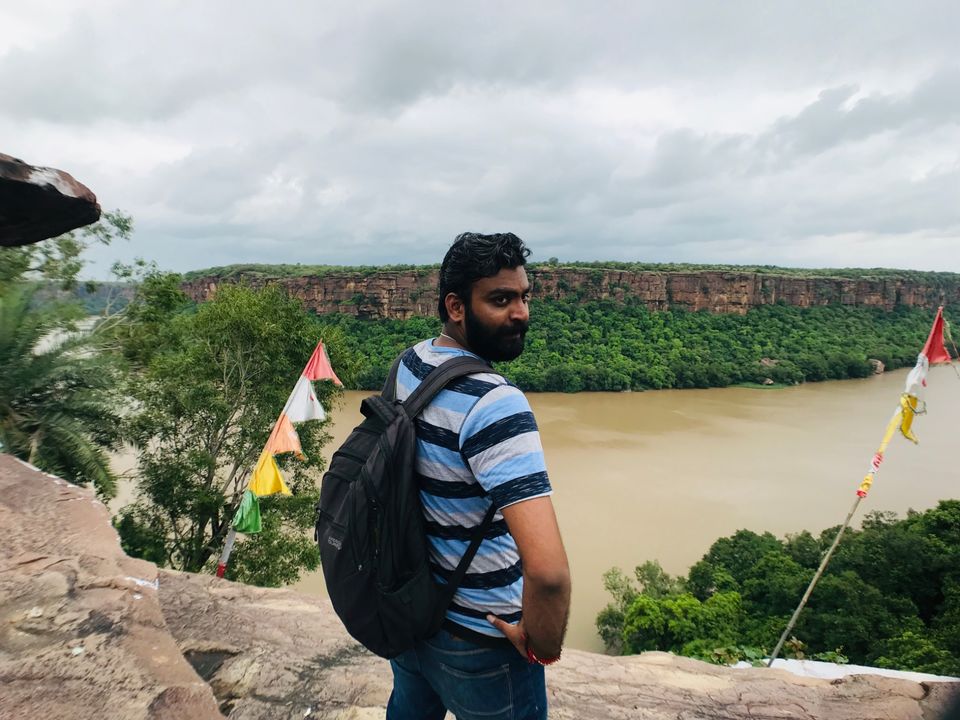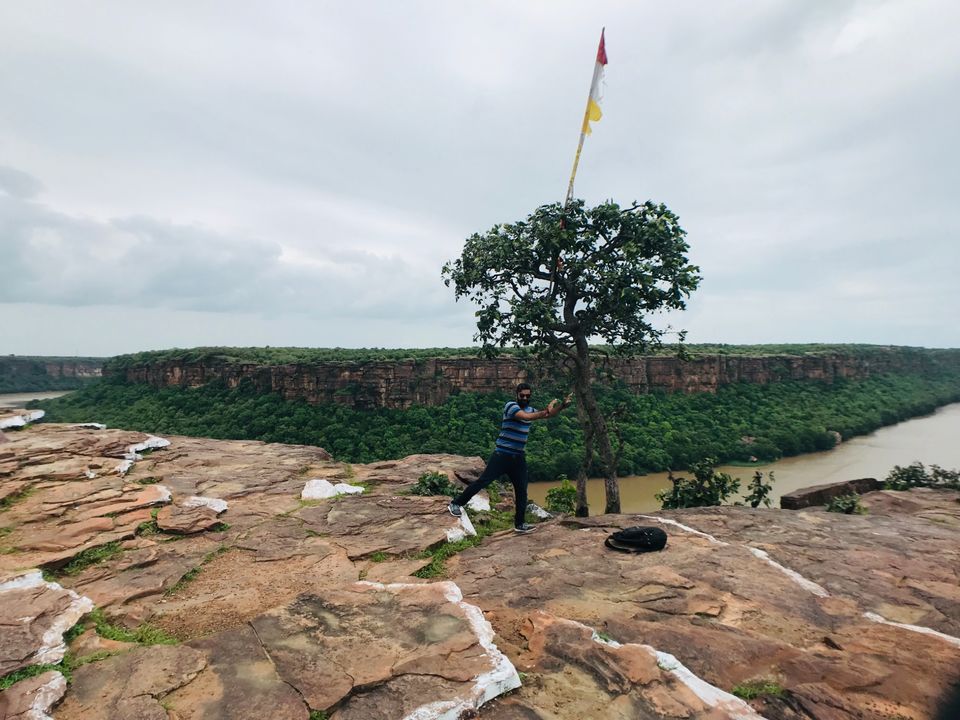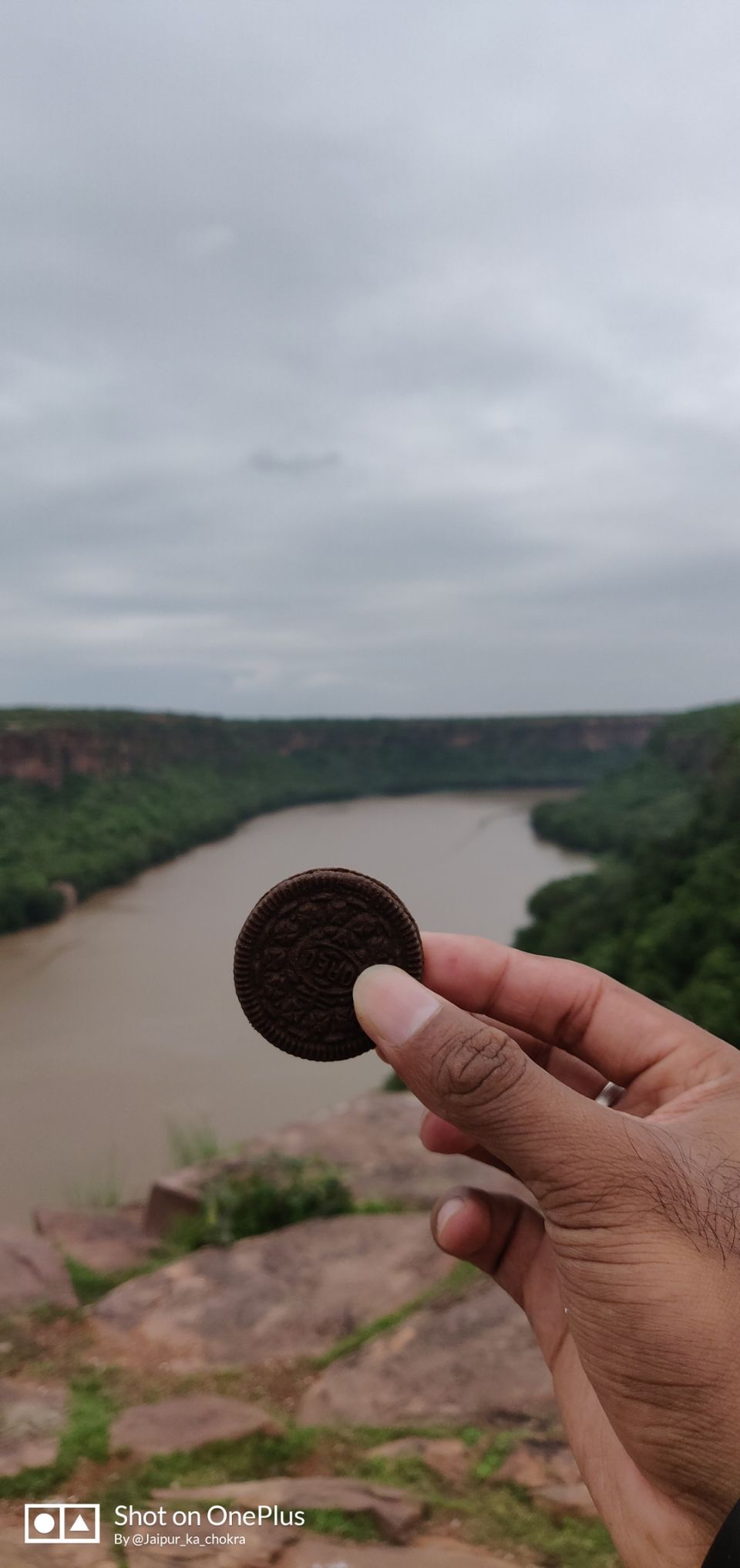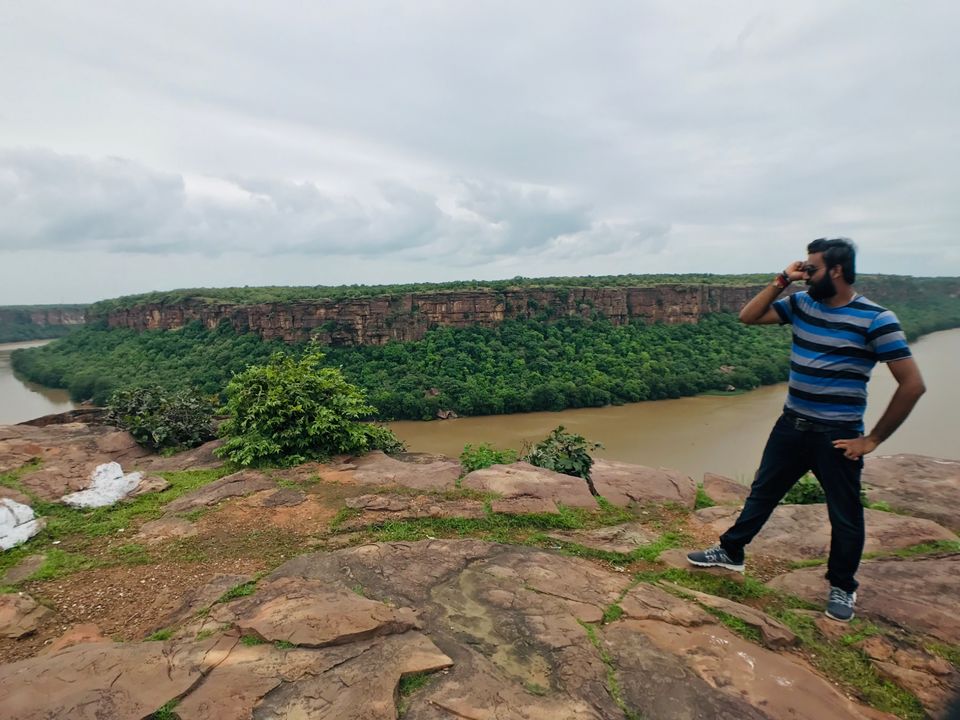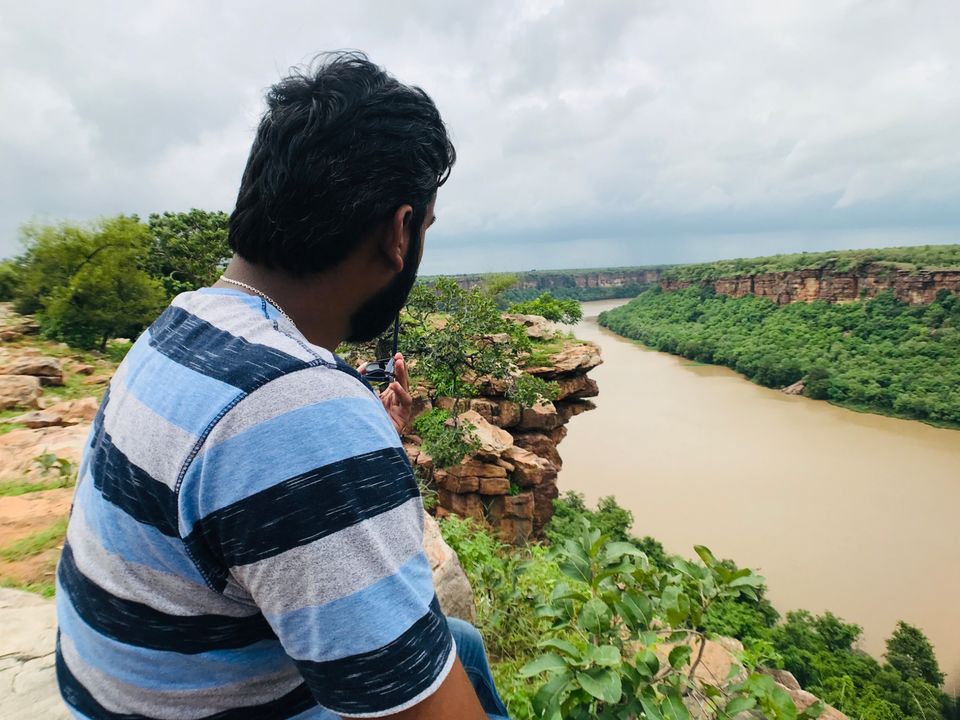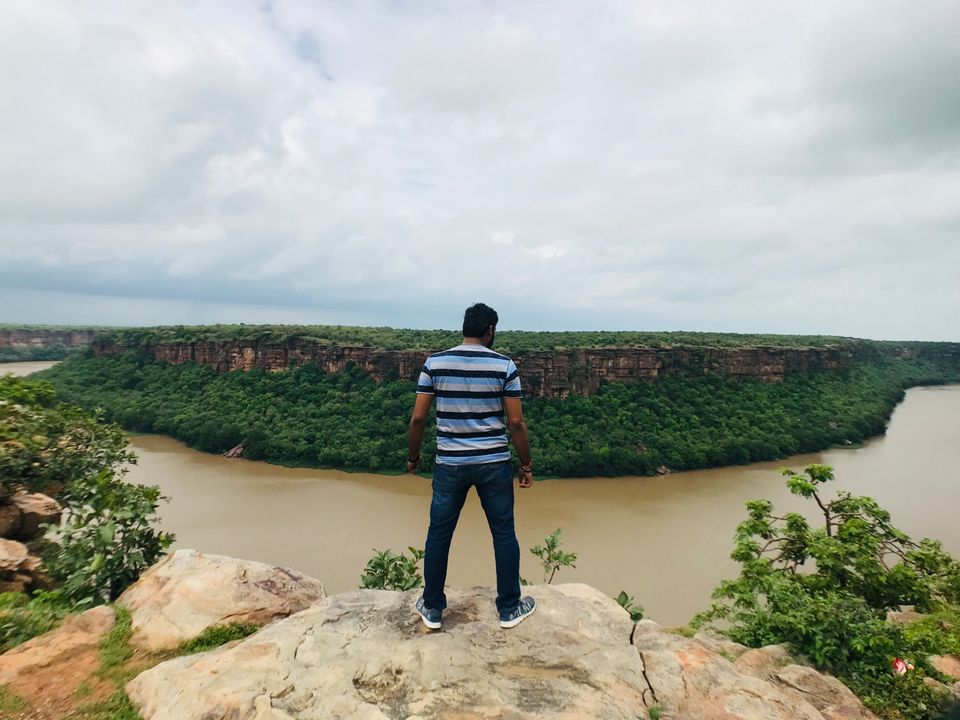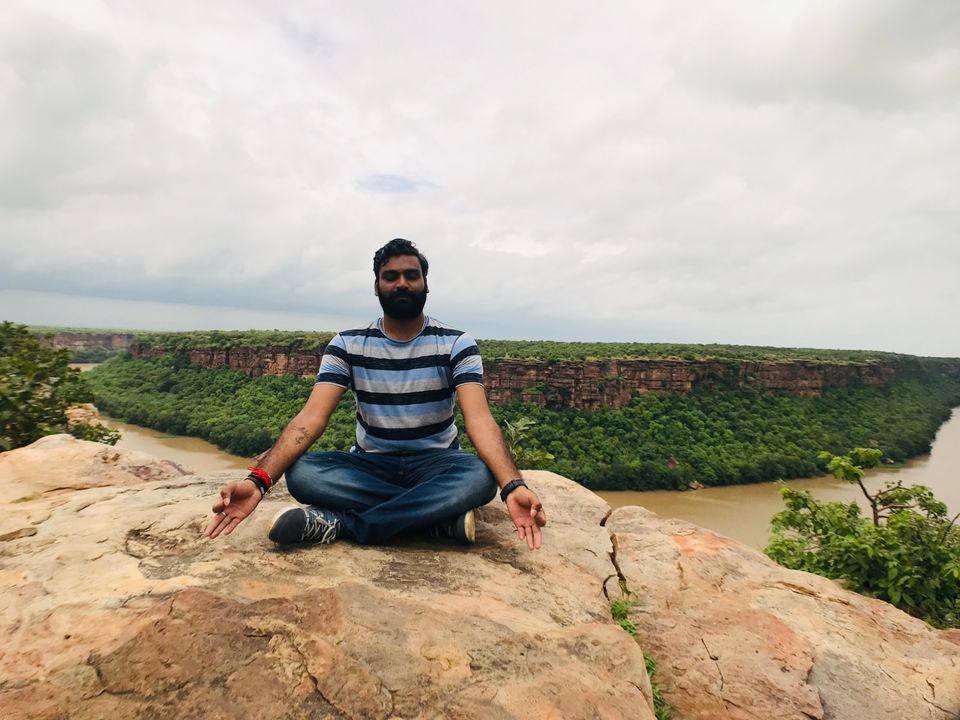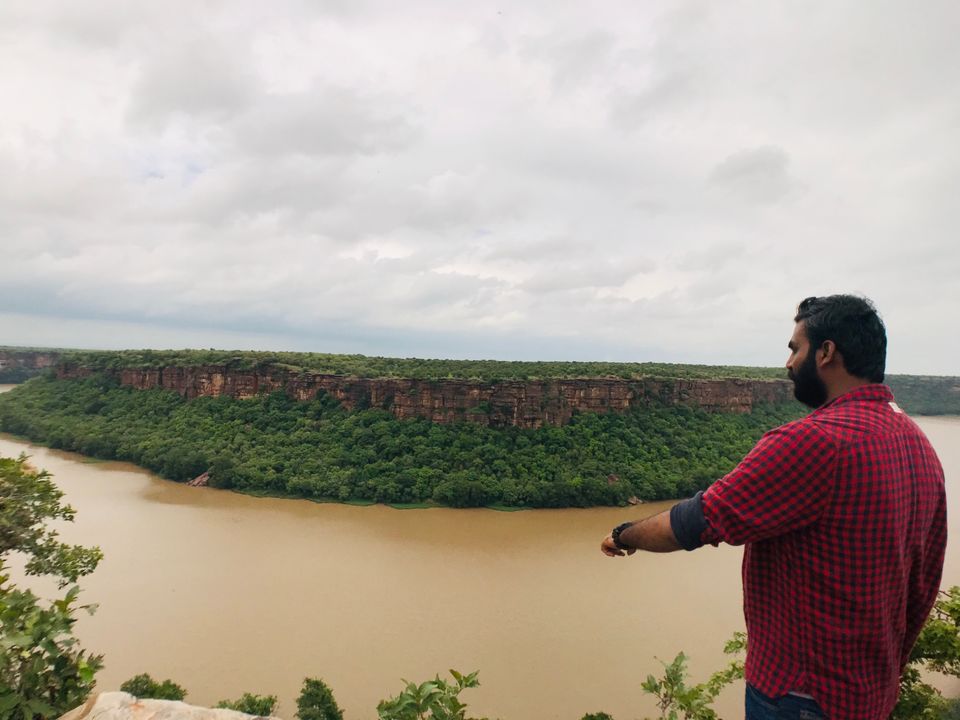 Gradiya Mahadev -
At the end of the road is an open space, where we parked our car. The viewpoint of Garadia Mahadev is just opposite the parking area. You don't need to walk to the viewpoint.
To go to Garadia Mahadev temple, we first walked a few meters on flat stones and then we climbed down a flight of stairs. There was small open space, where Langoors and monkeys were sitting on trees & boulders. From there we climbed down another flight of narrow stairs and reached the temple.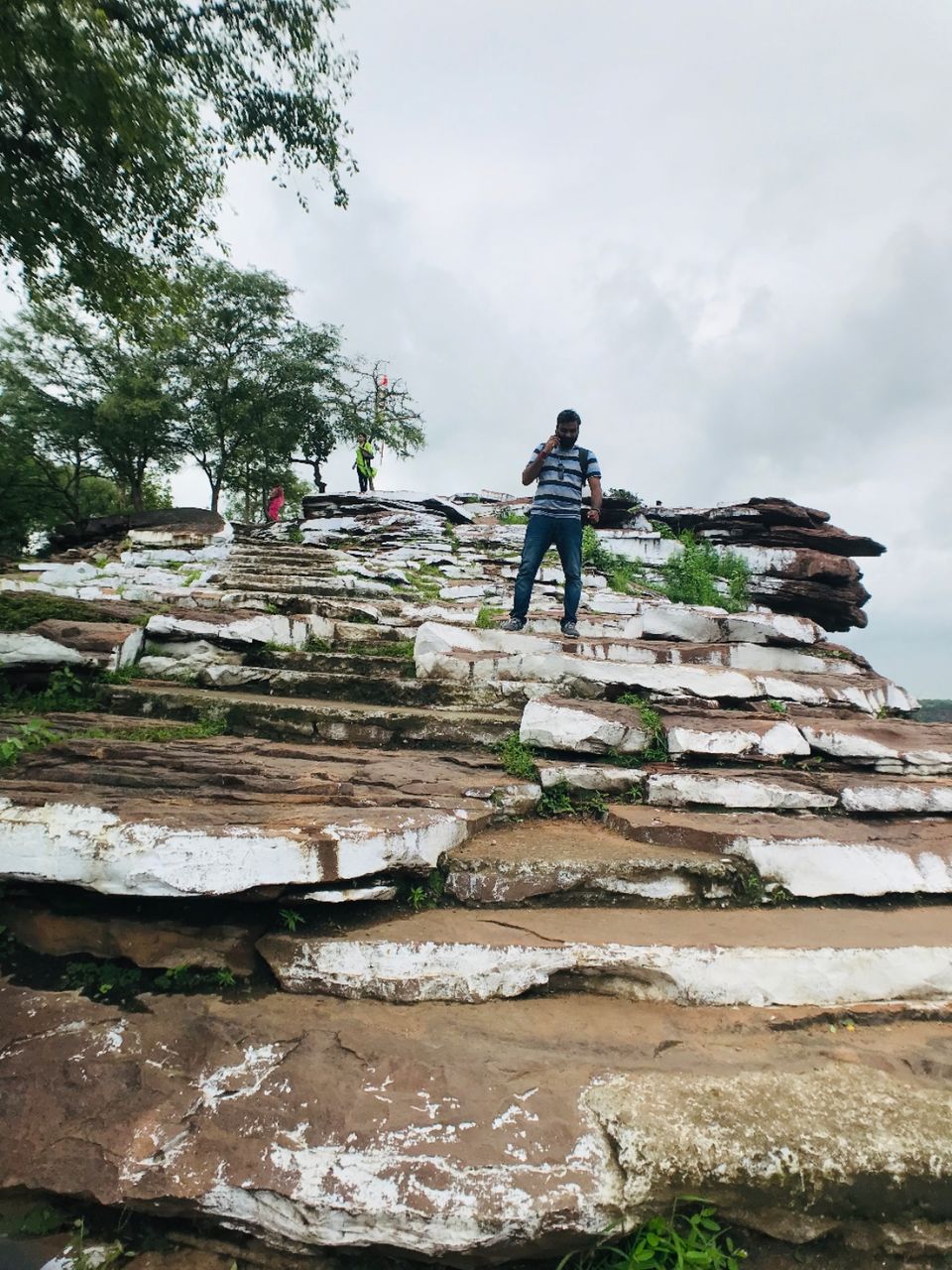 The temple is very small. Next, to the temple a one small water stream (runnign 24*7 ) coming down from a hole in stones and we could not identify or guess it's location. Its water was lukewarm even in the month of December.
And one big water fall which running during monsoon session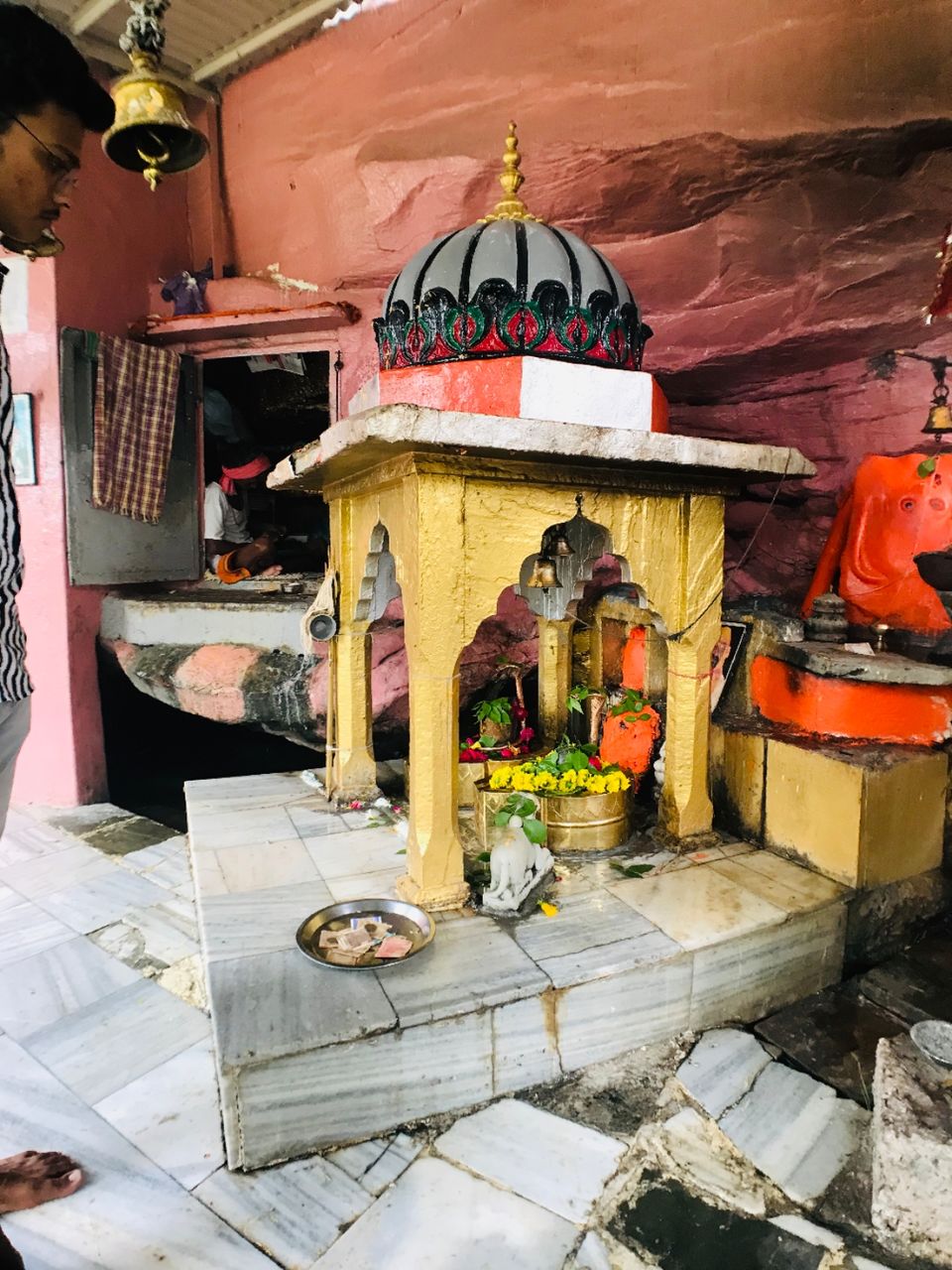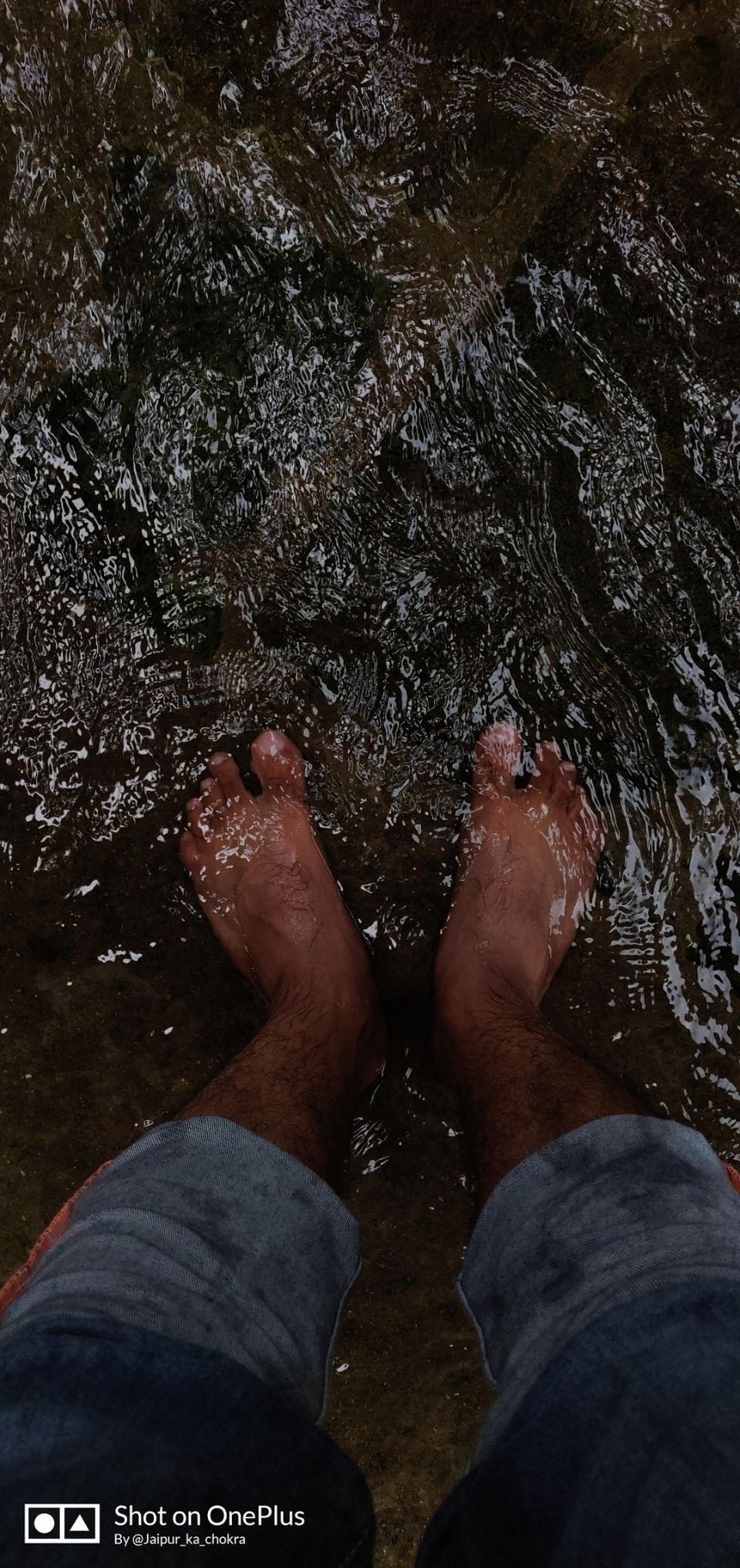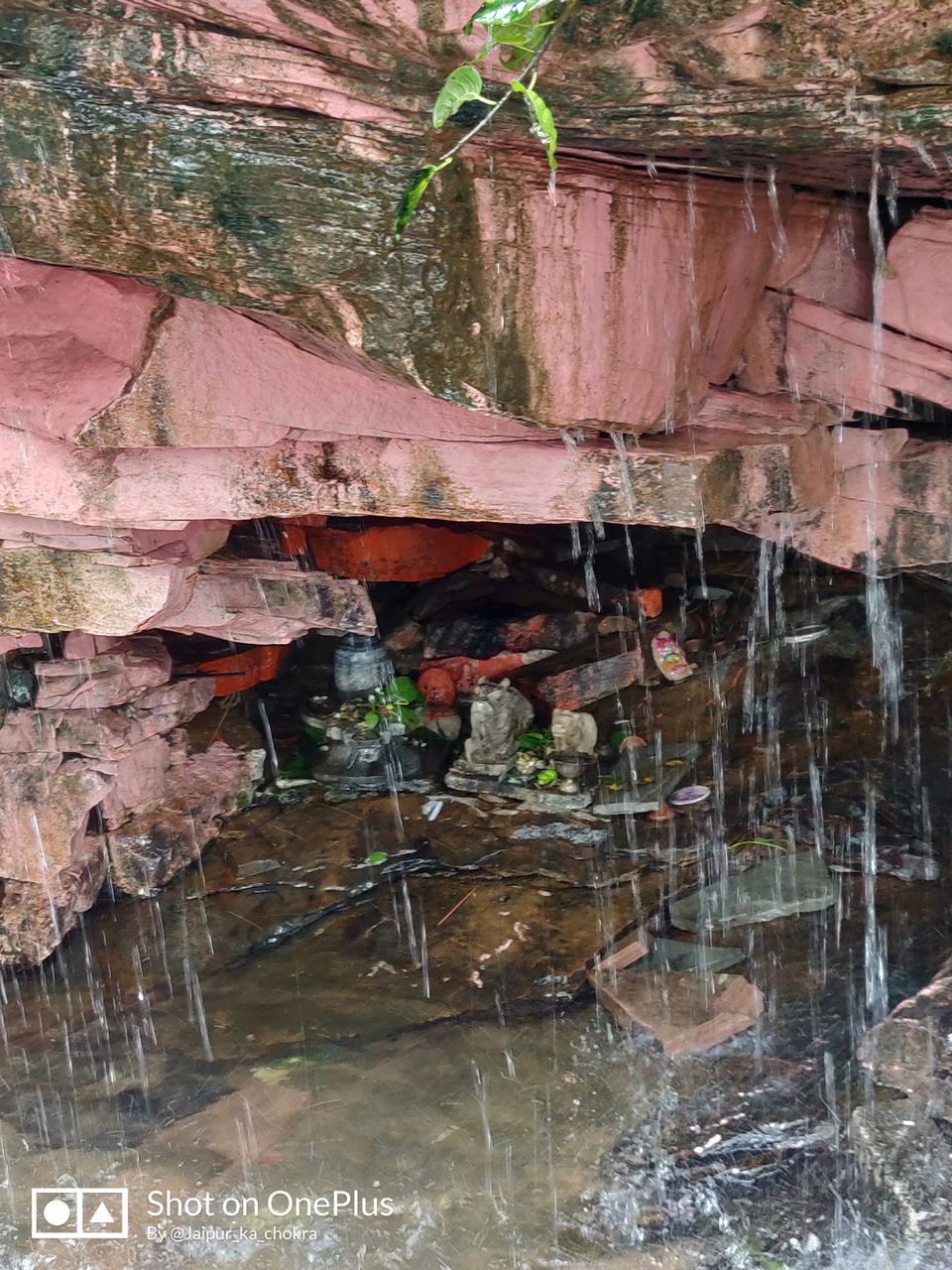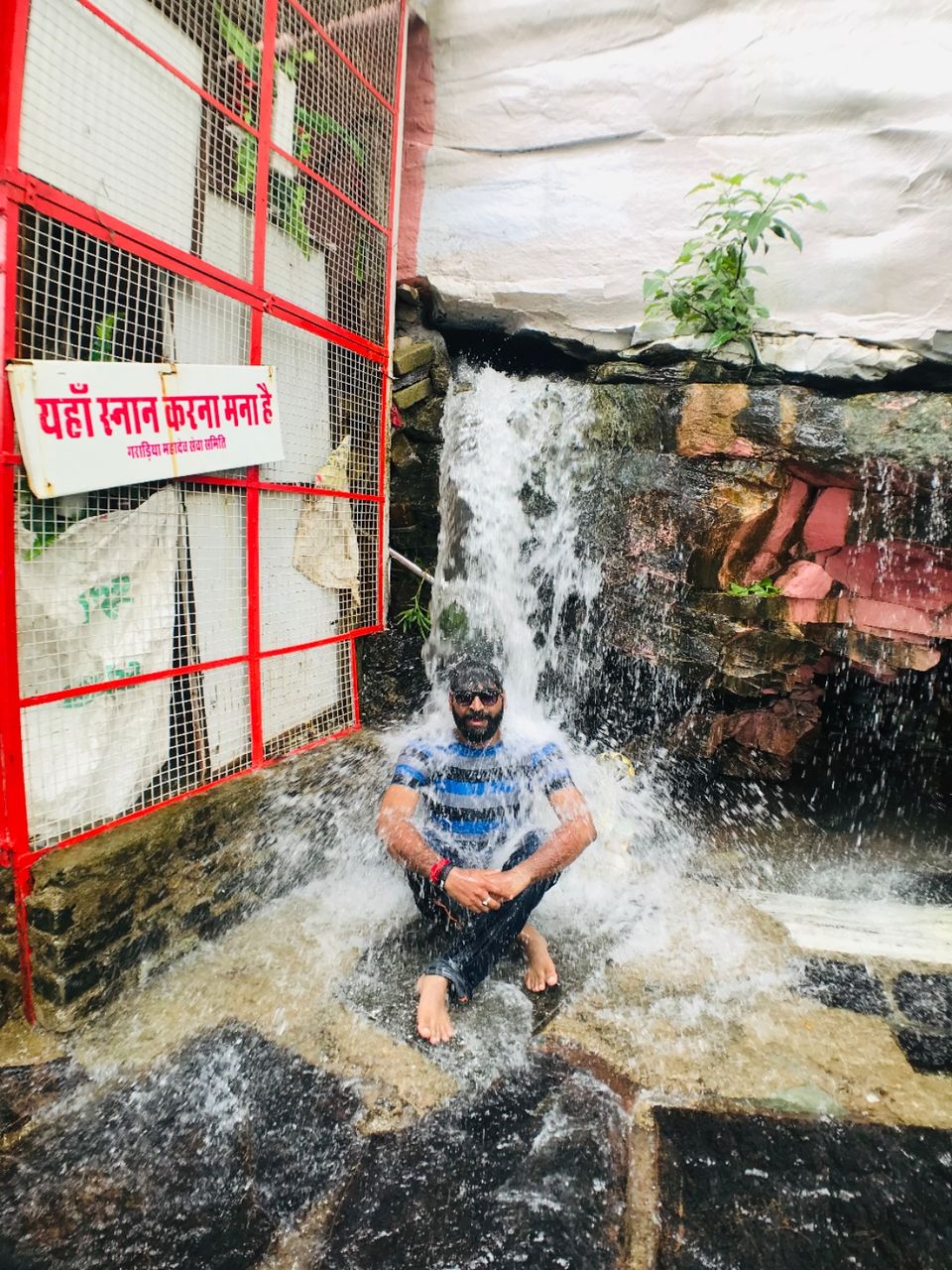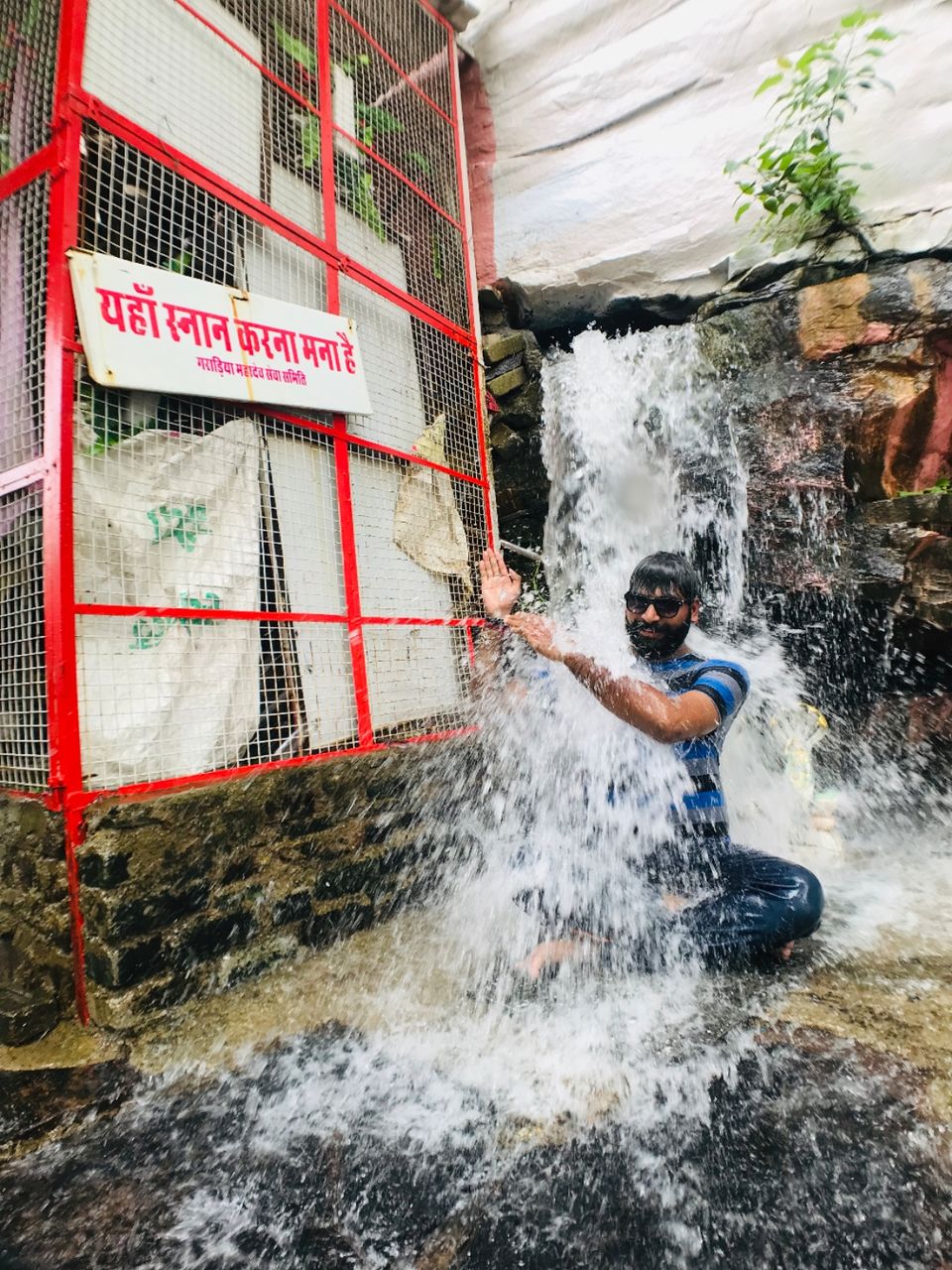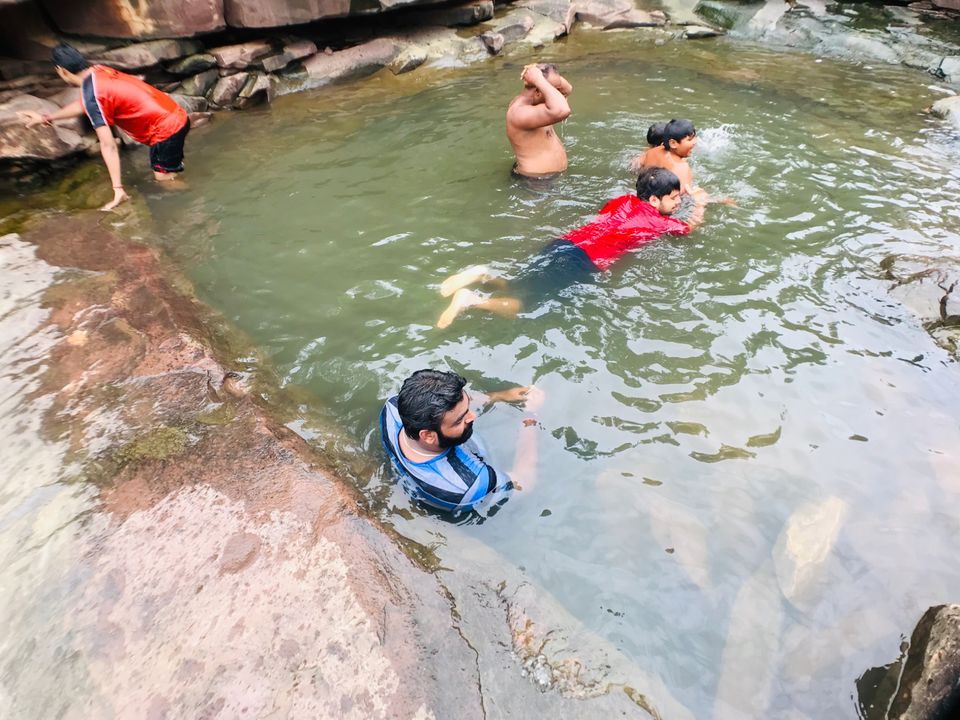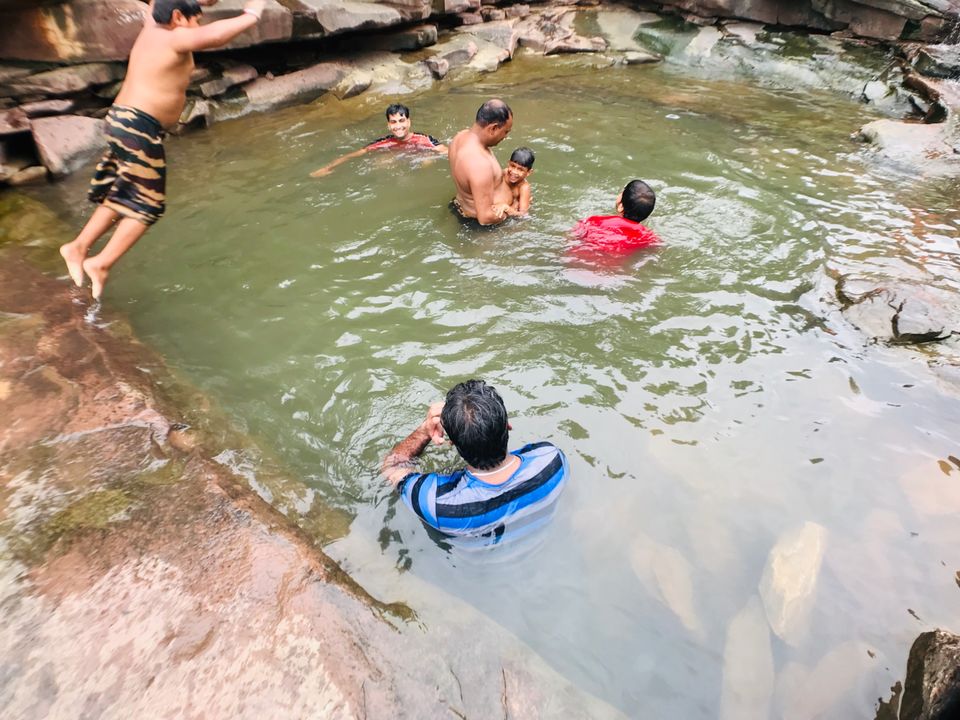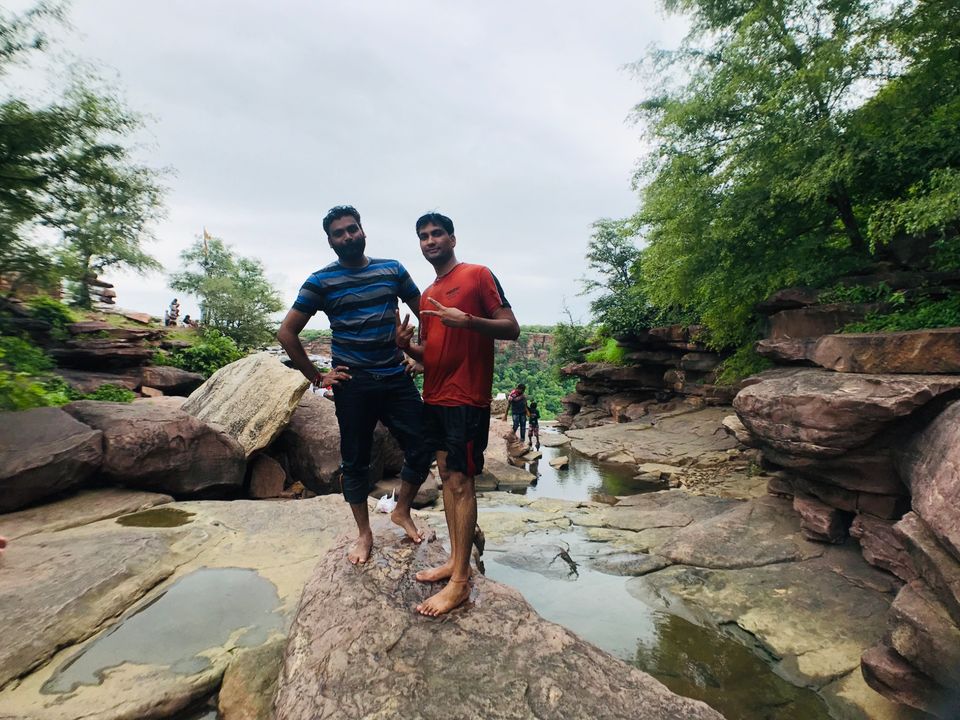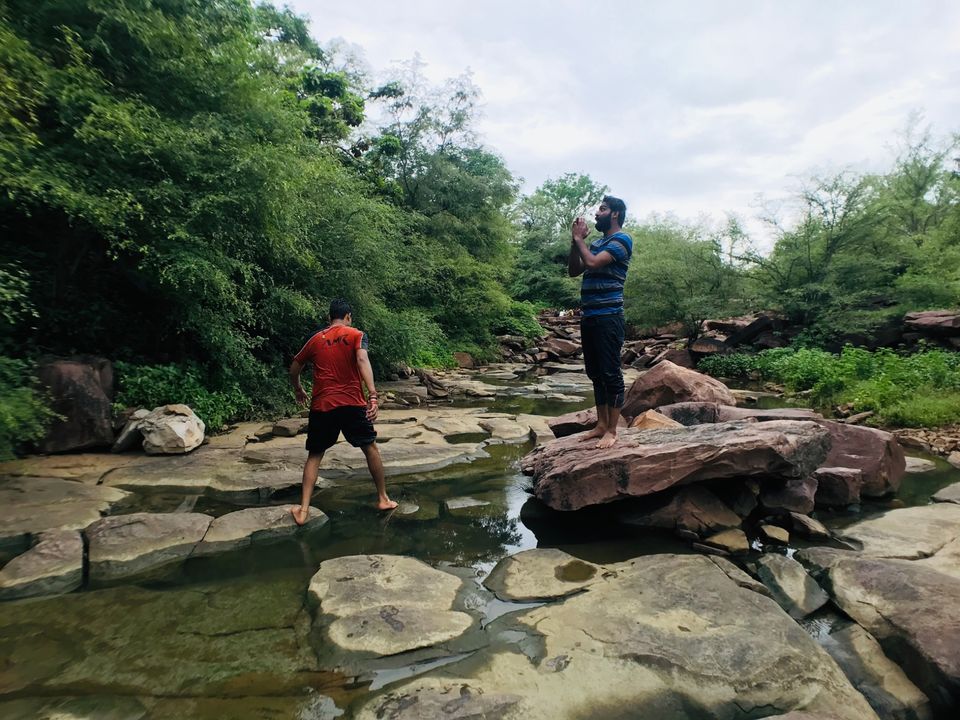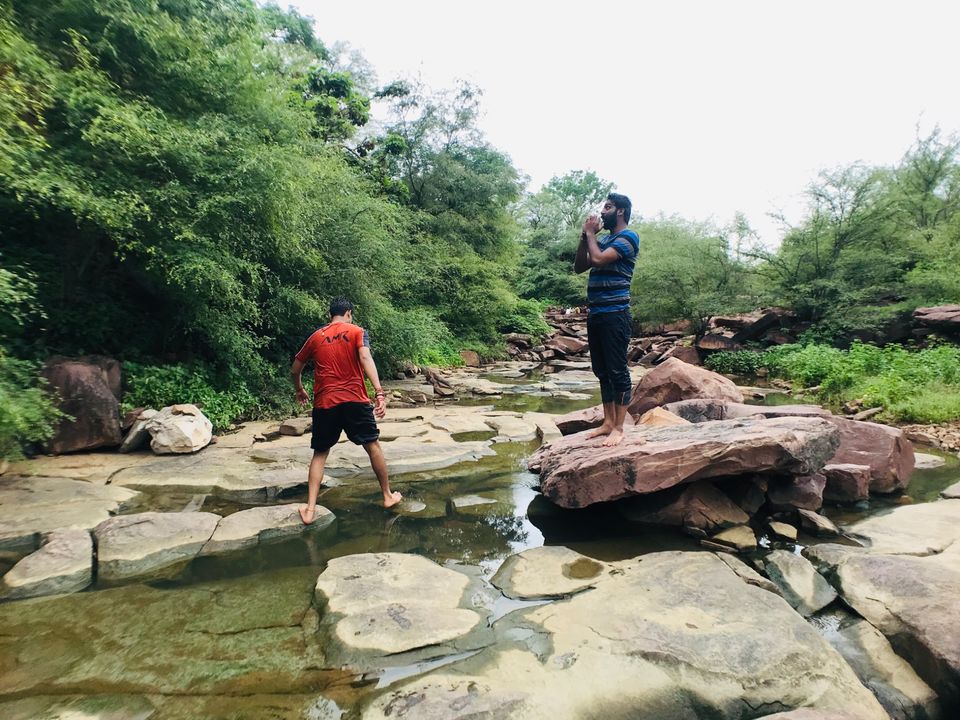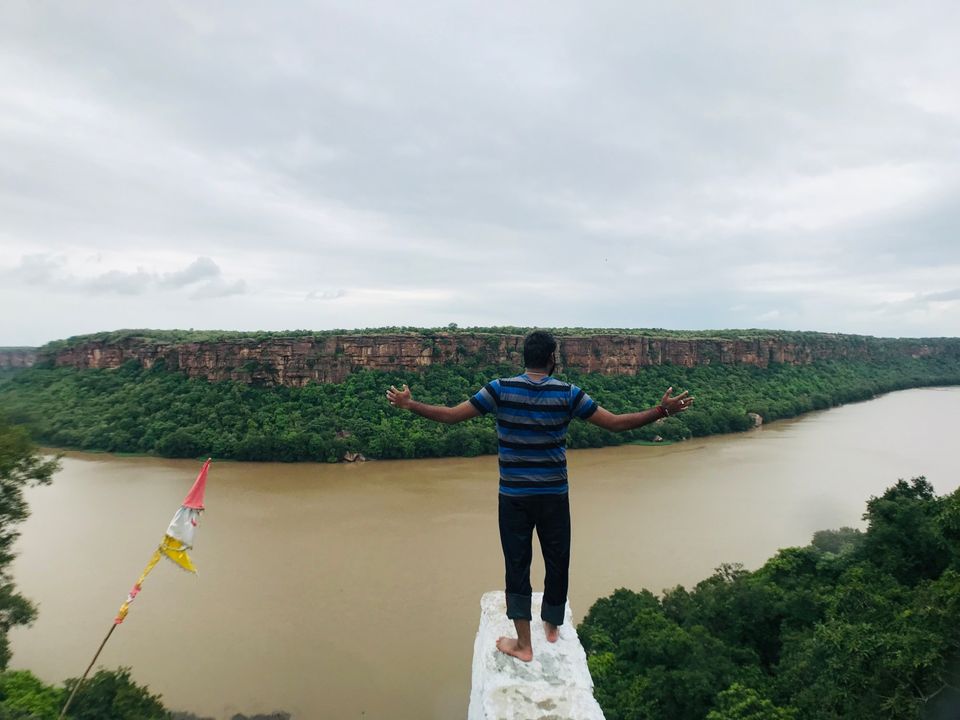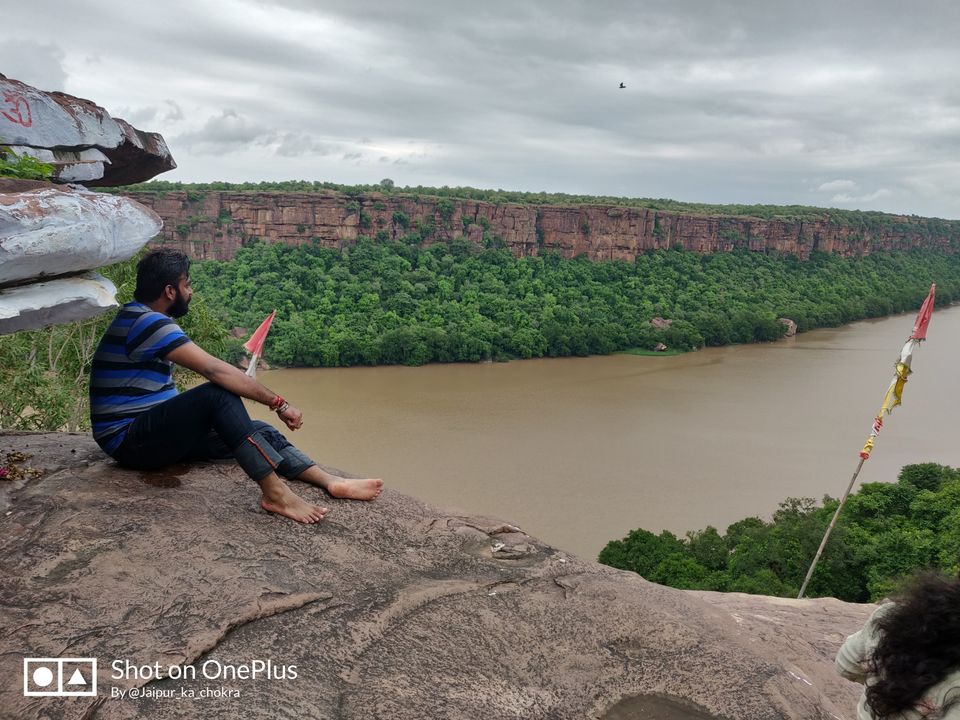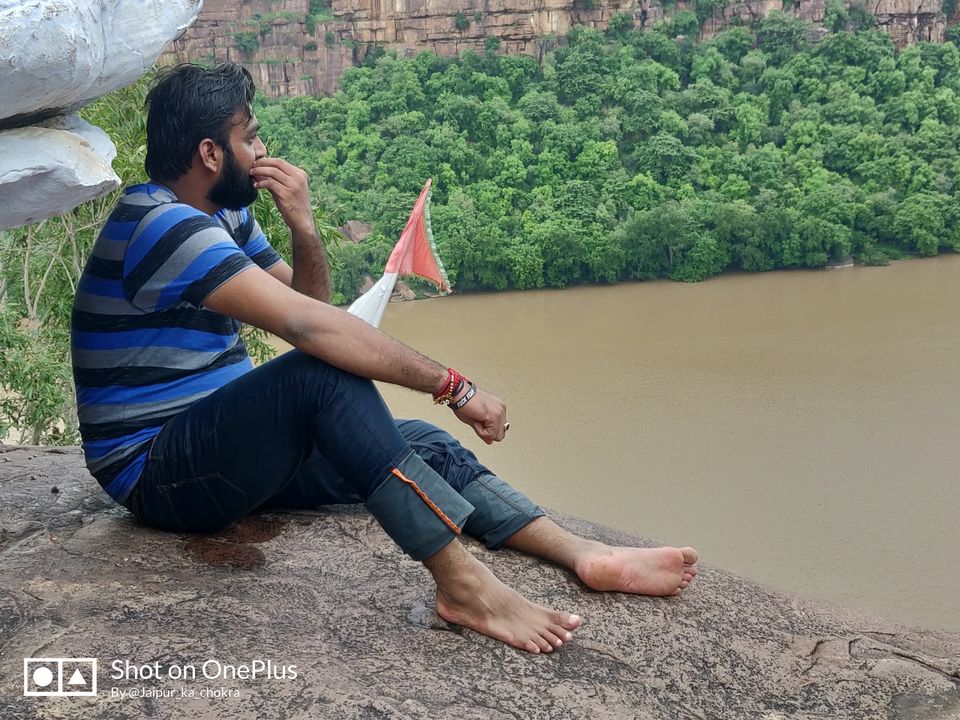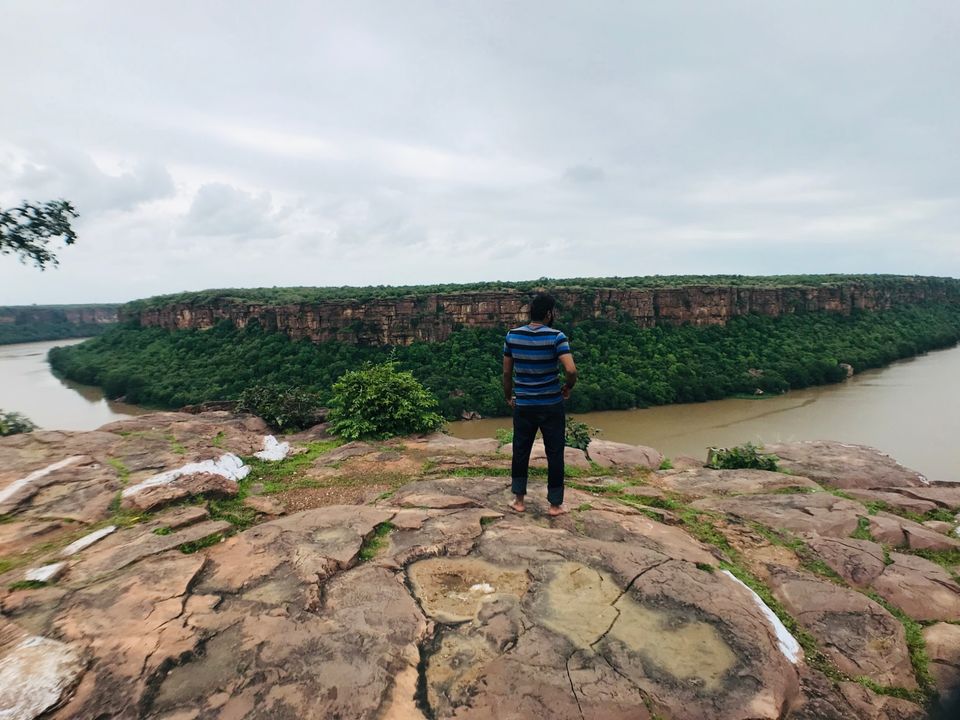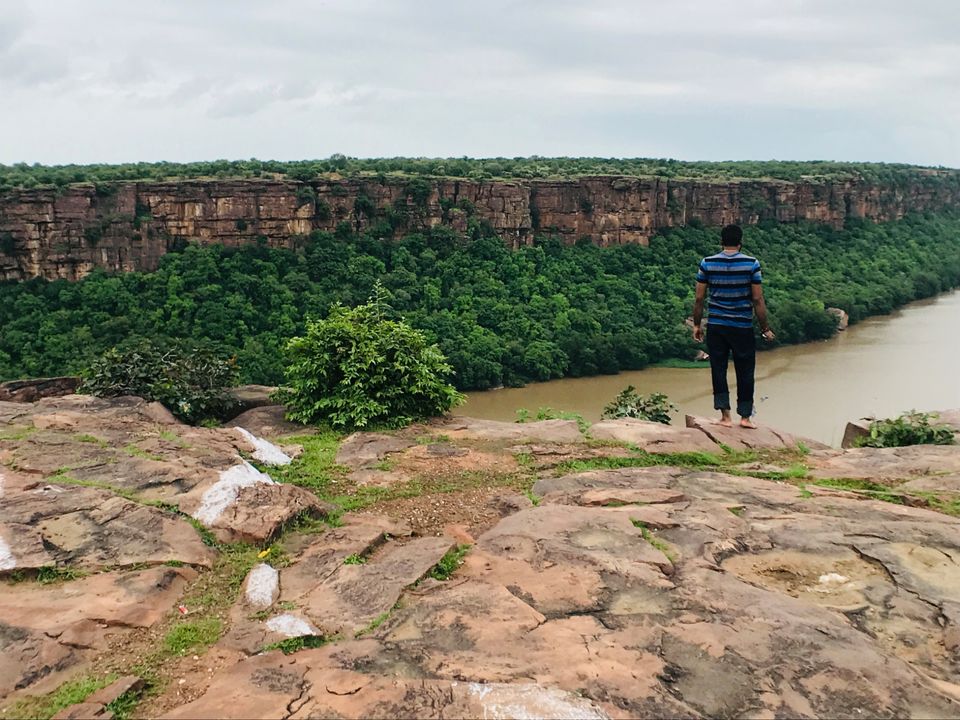 Hanging Bridge Kota -
Chambal river bridge: Prime Minister Narendra Modi was inaugurating this breathtaking and picturesque 6-lane bridge in Rajasthan's Kota. The 6-lane cable-stayed bridge has been built across the Chambal river at Kota.
The 30 metres wide bridge is 1.4 kilometre long. Its height is 125 metres, with the longest span at 350.5 metres, that is 1,150 feet.
I took some images about the beautiful bridge and its scenic images: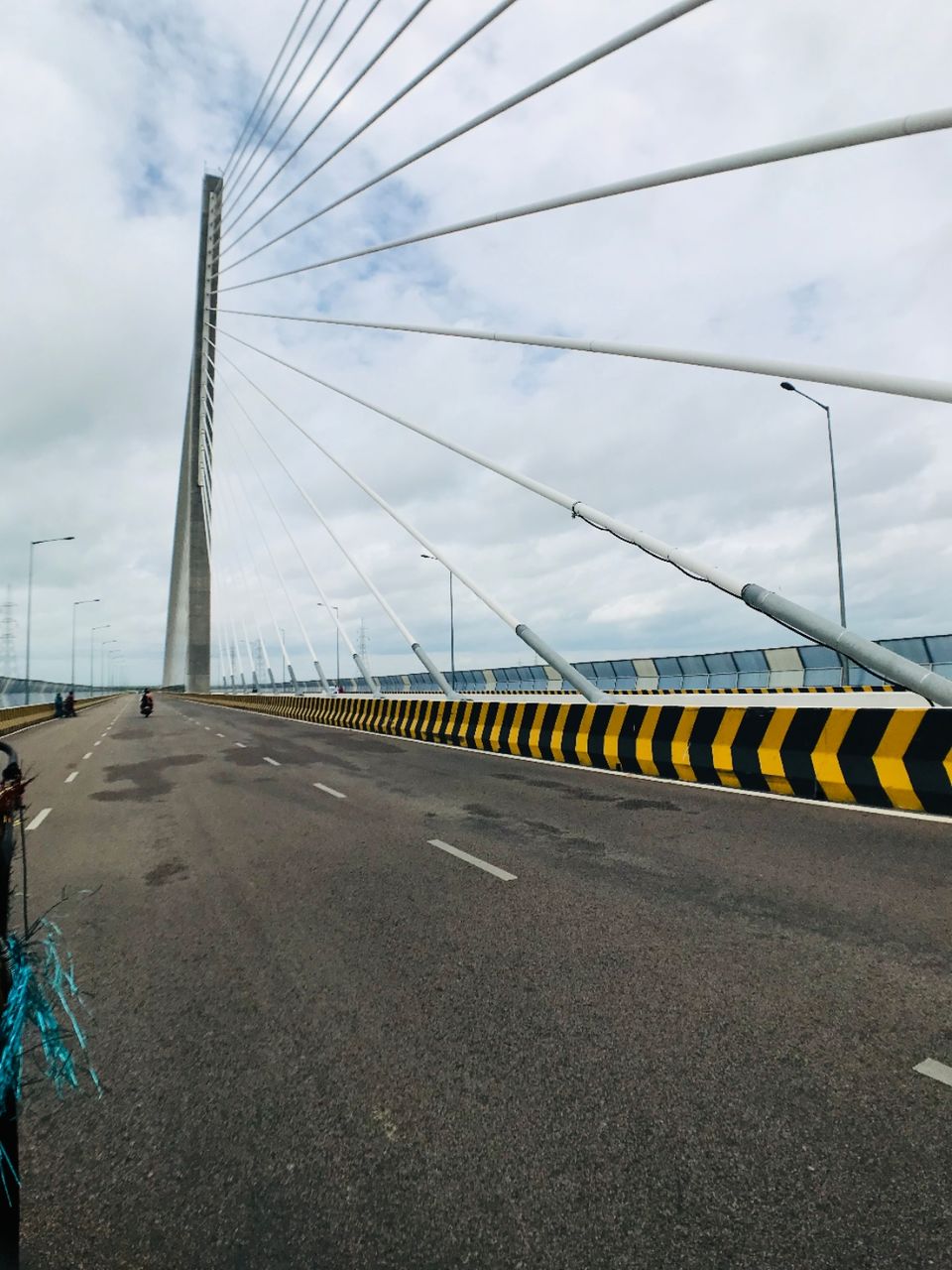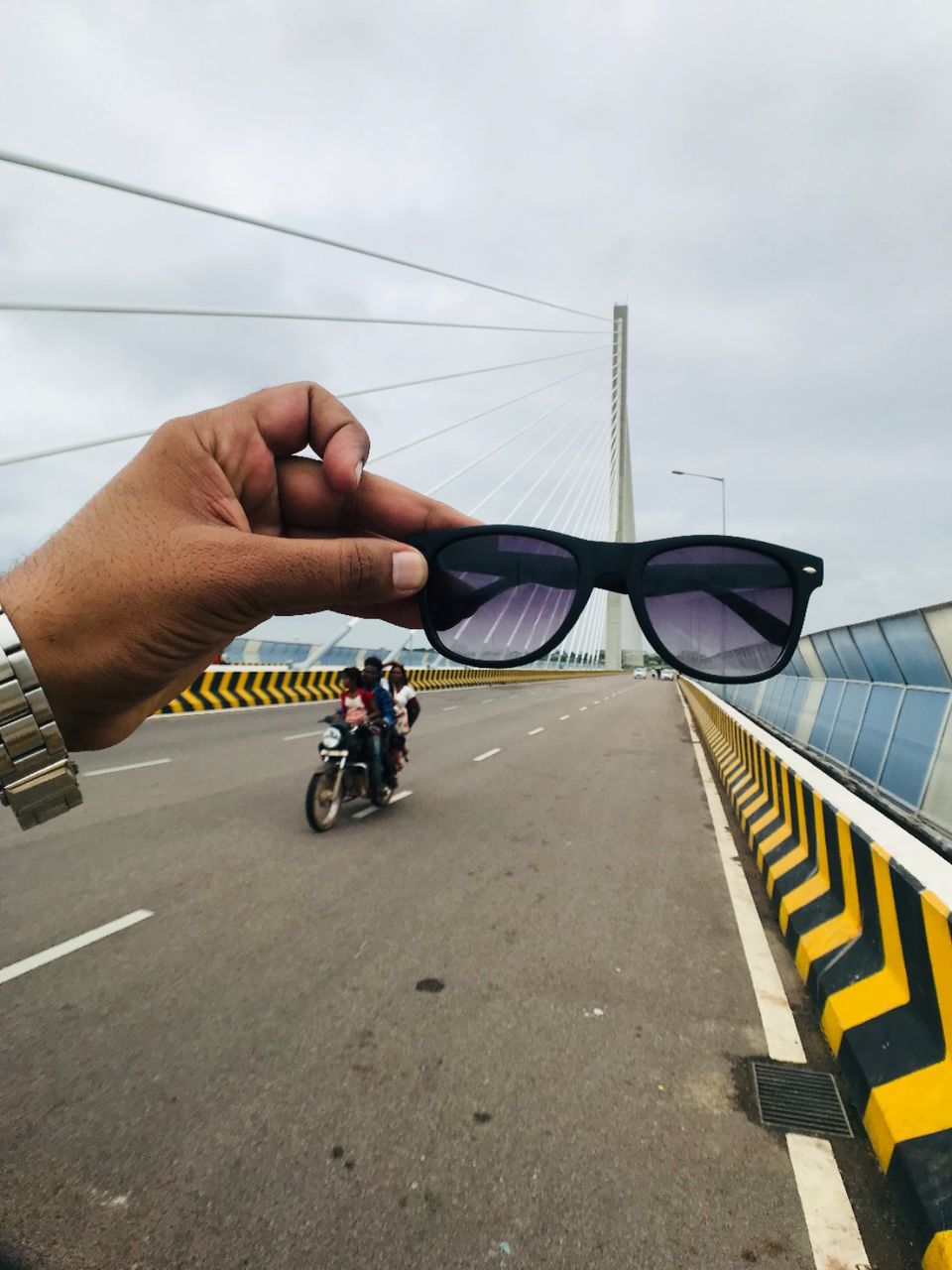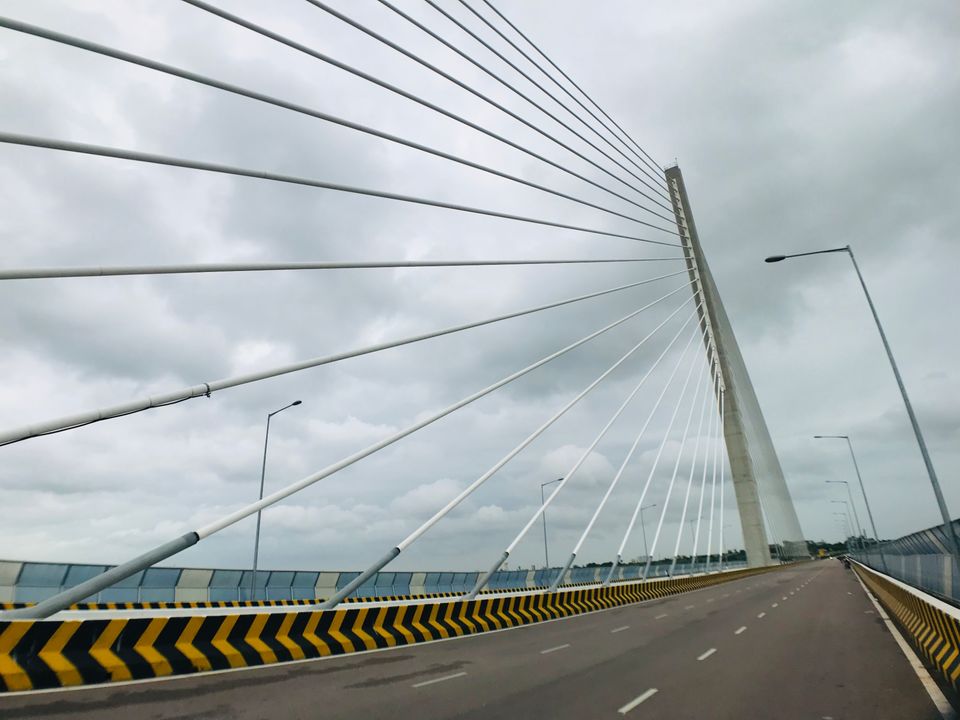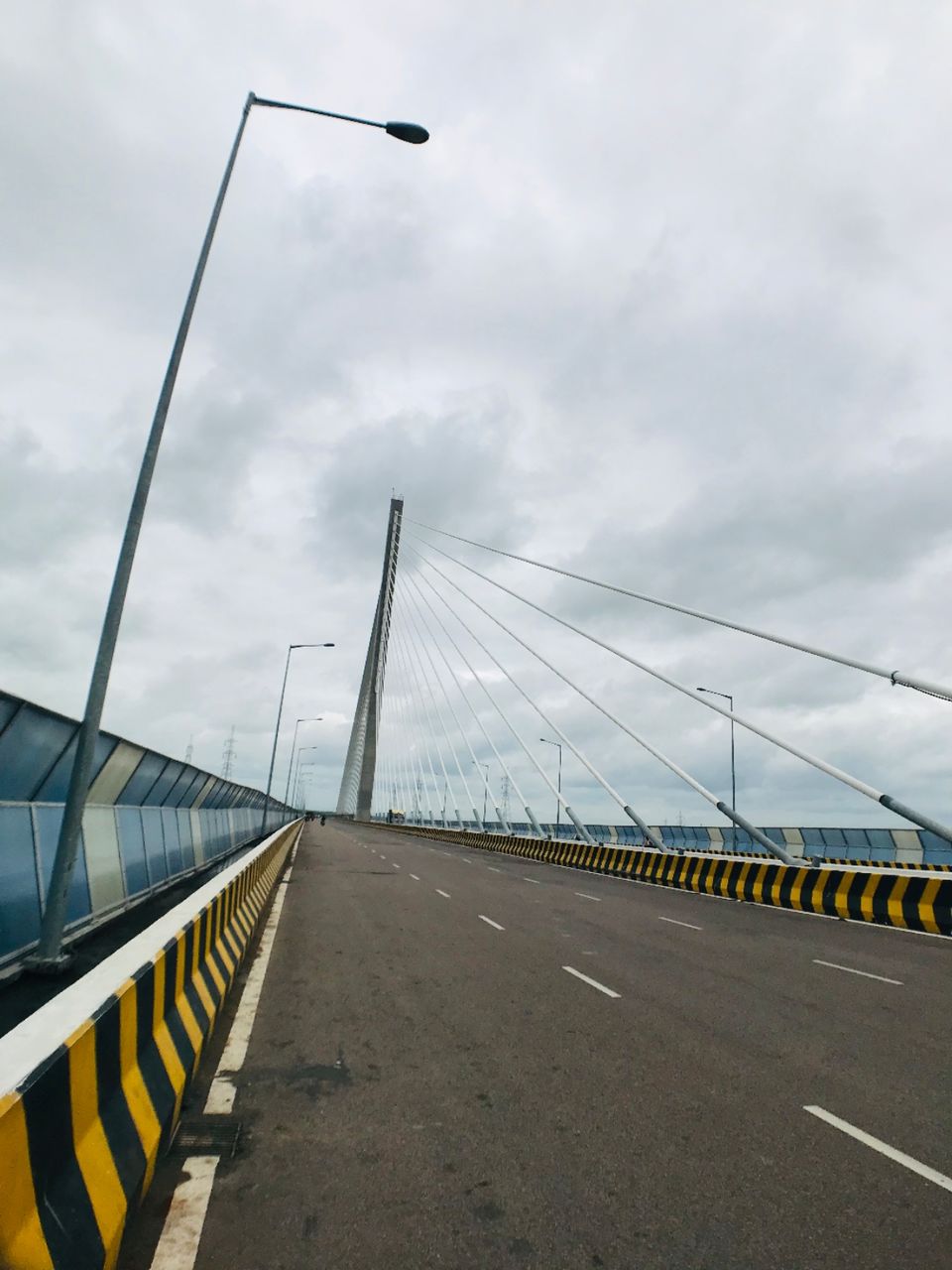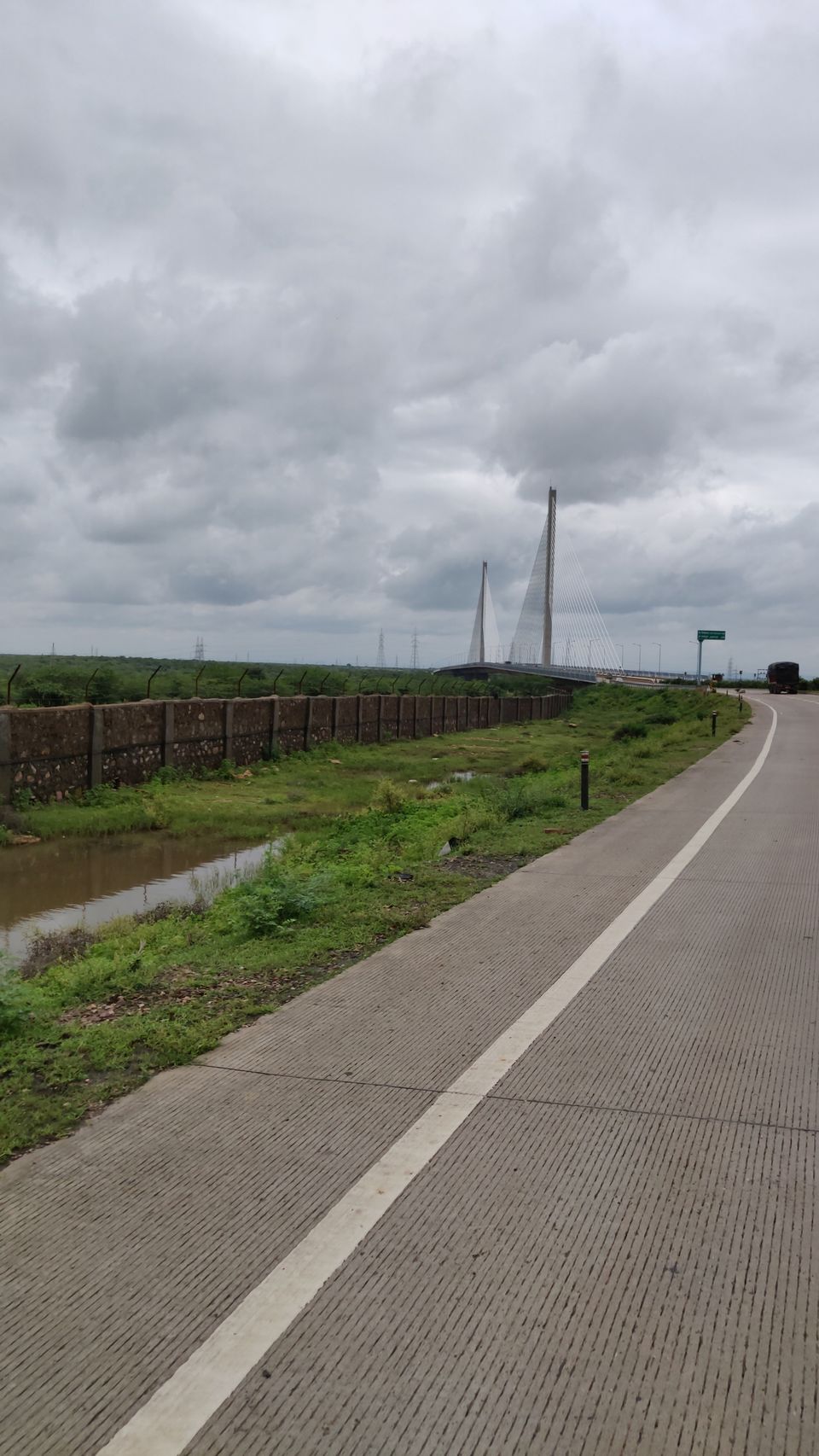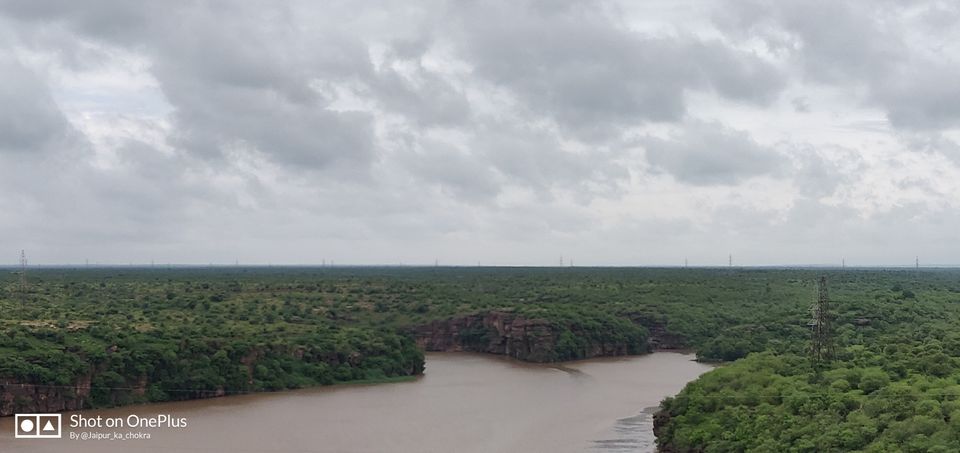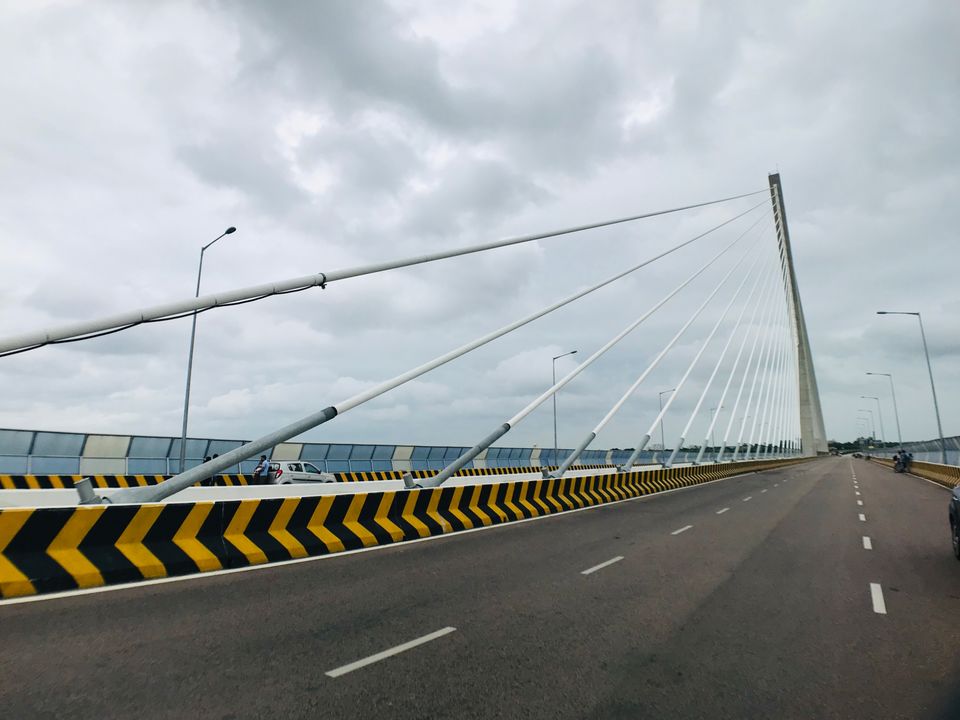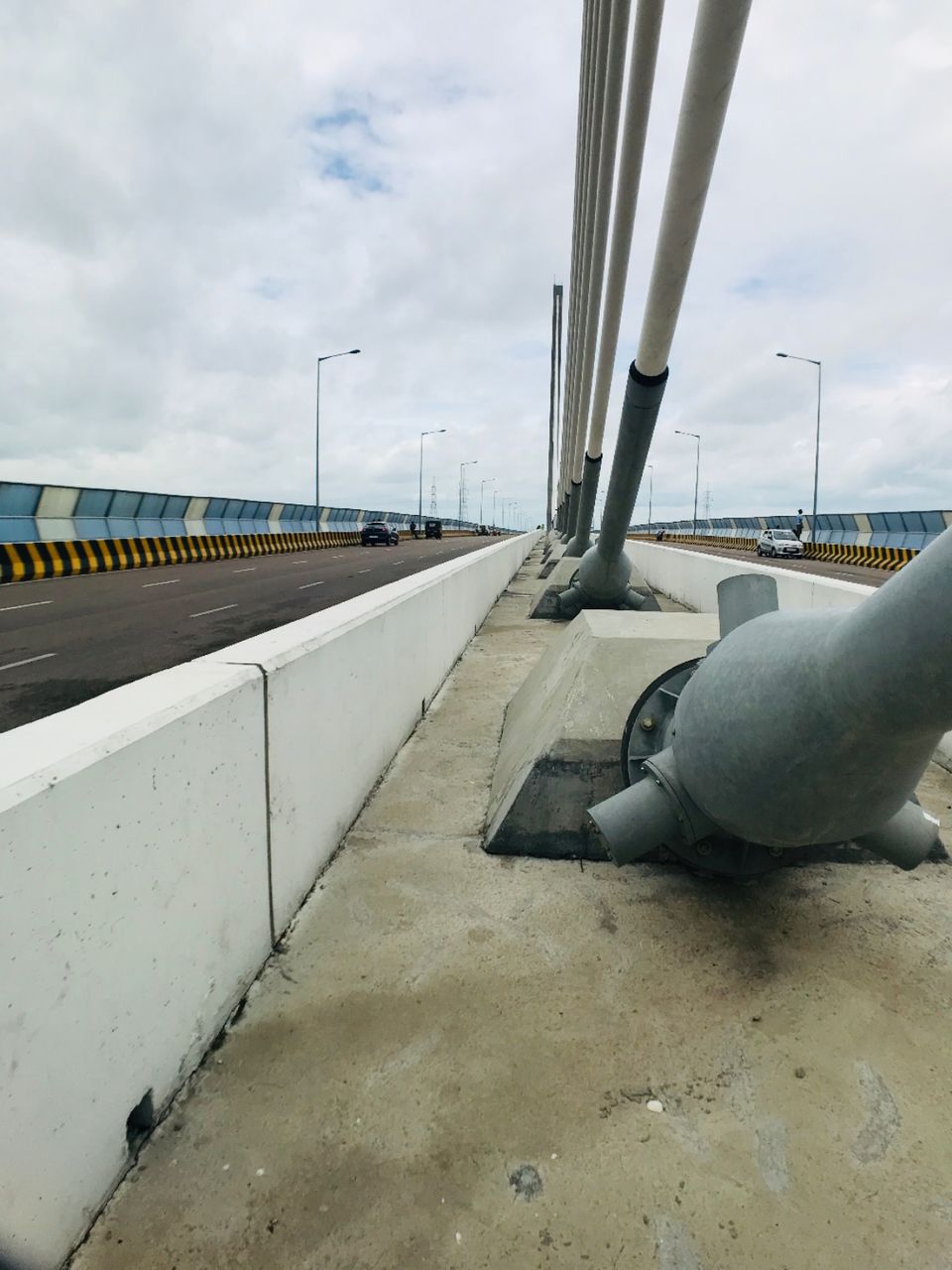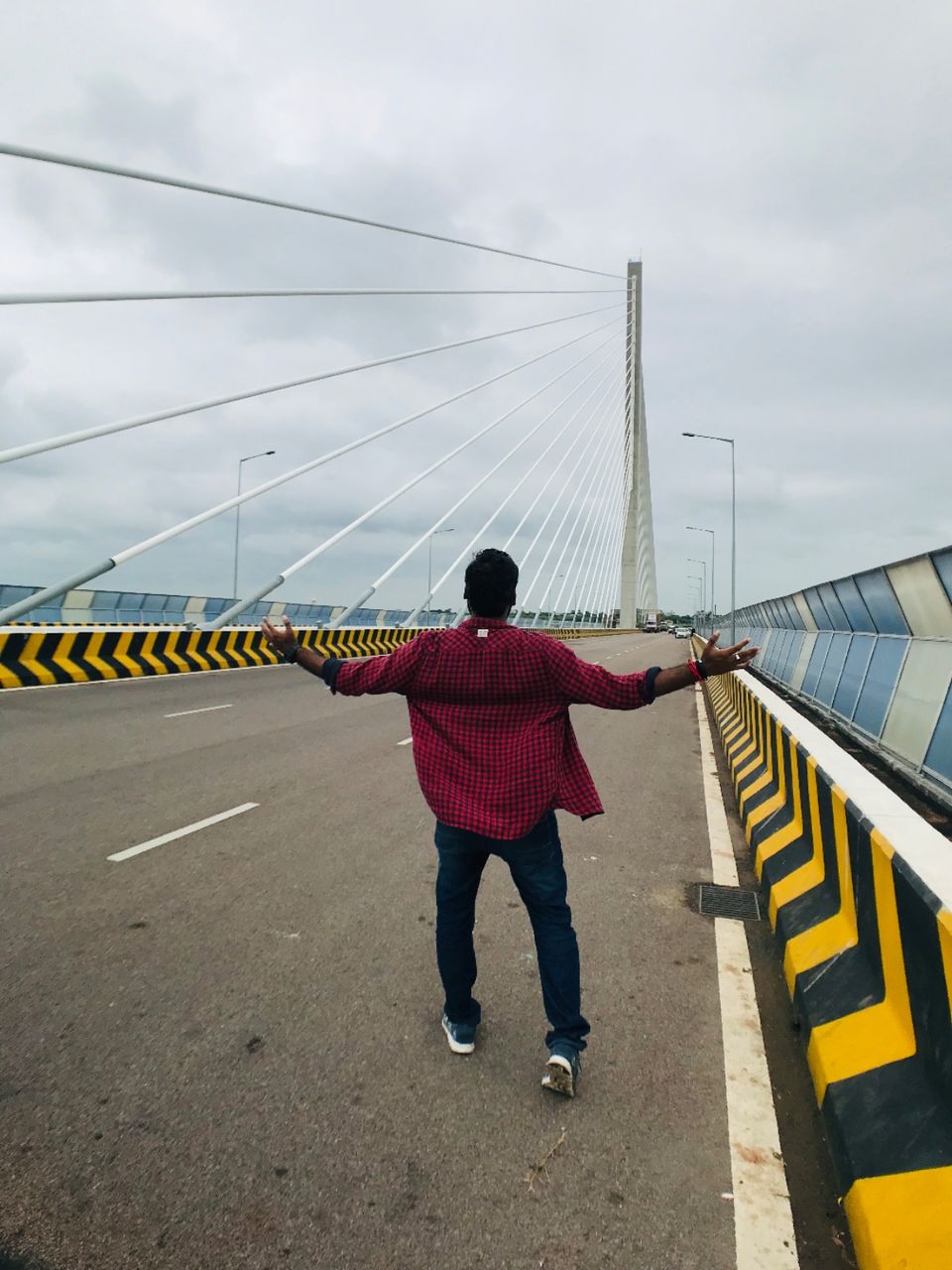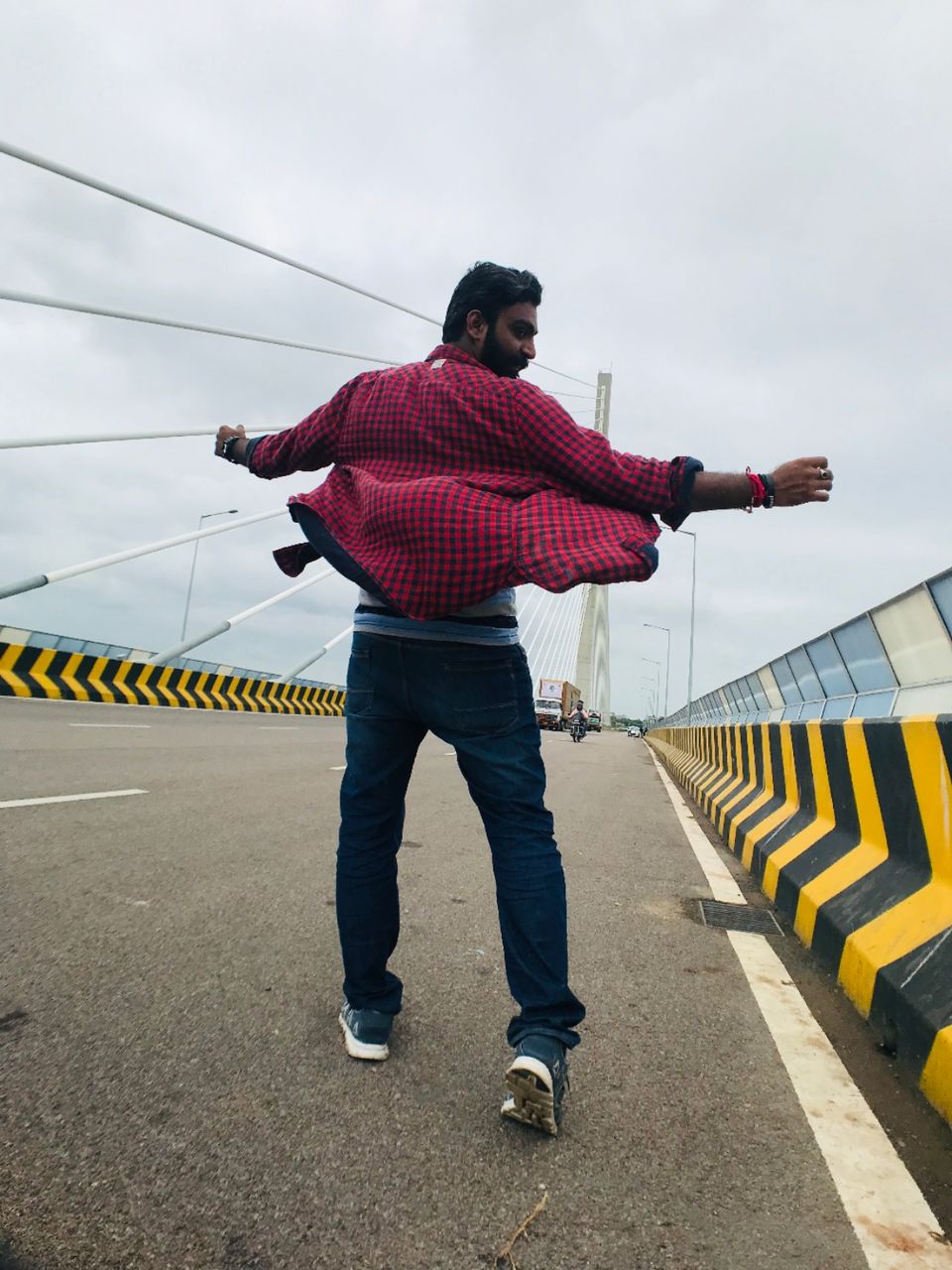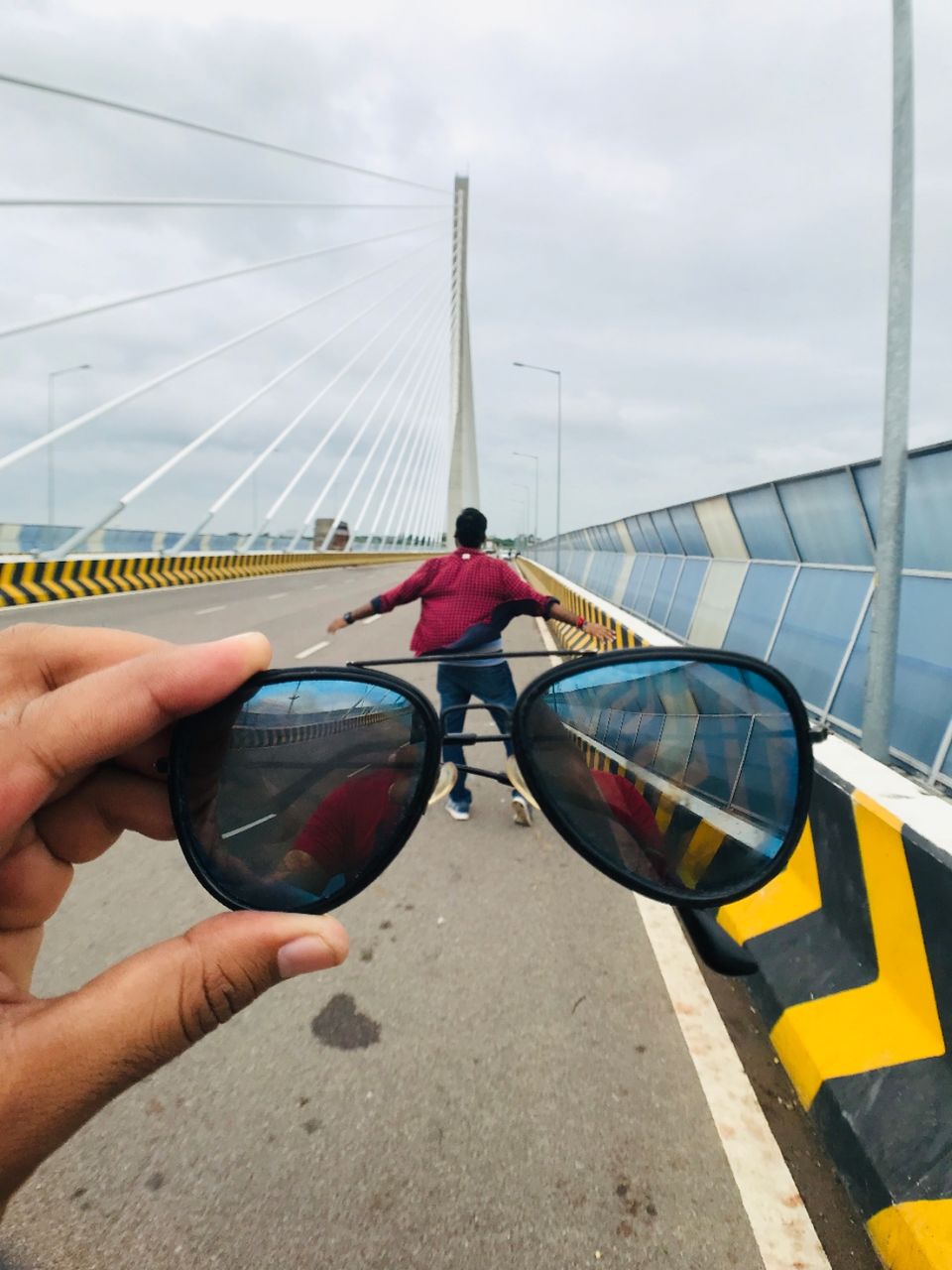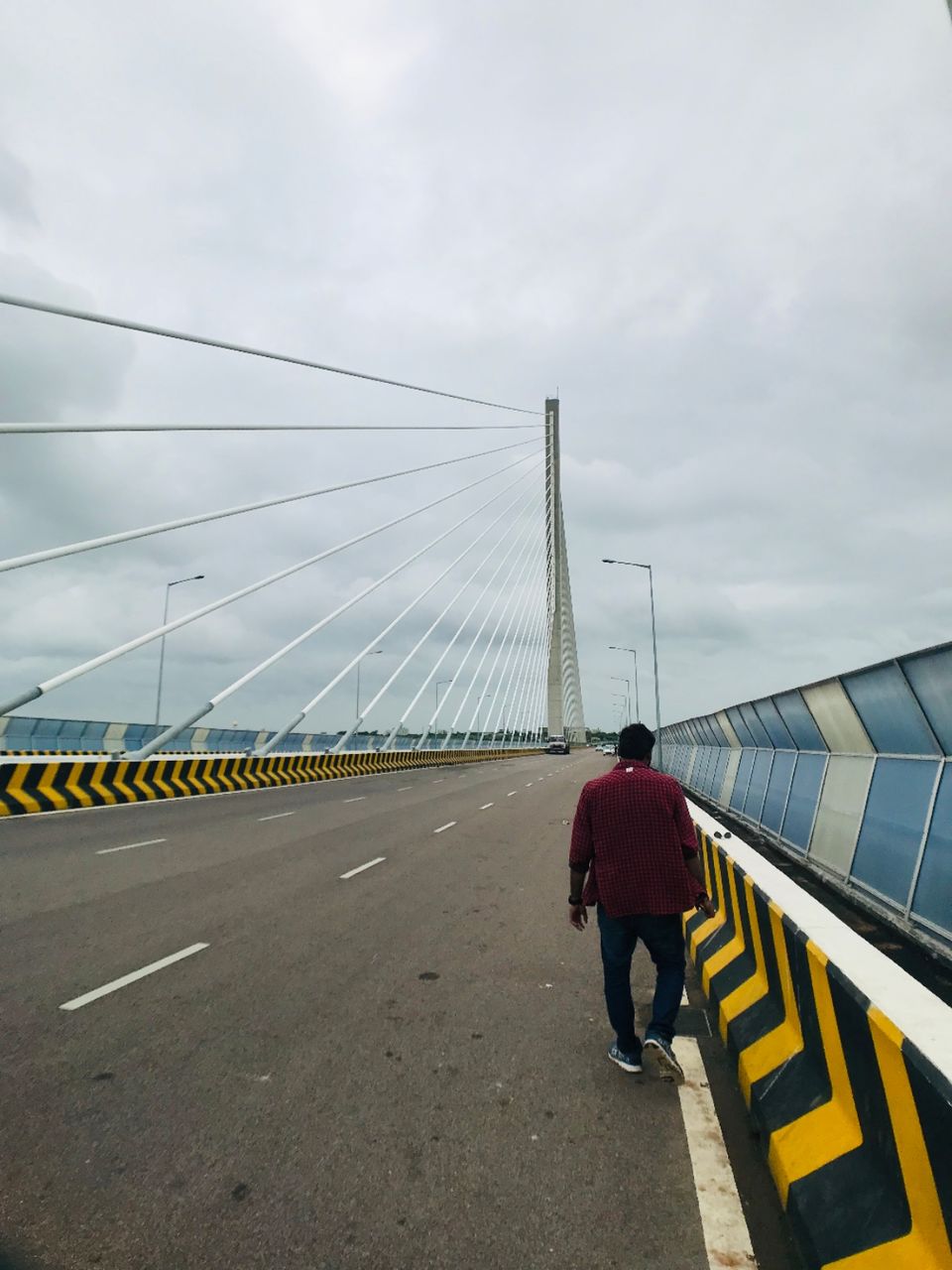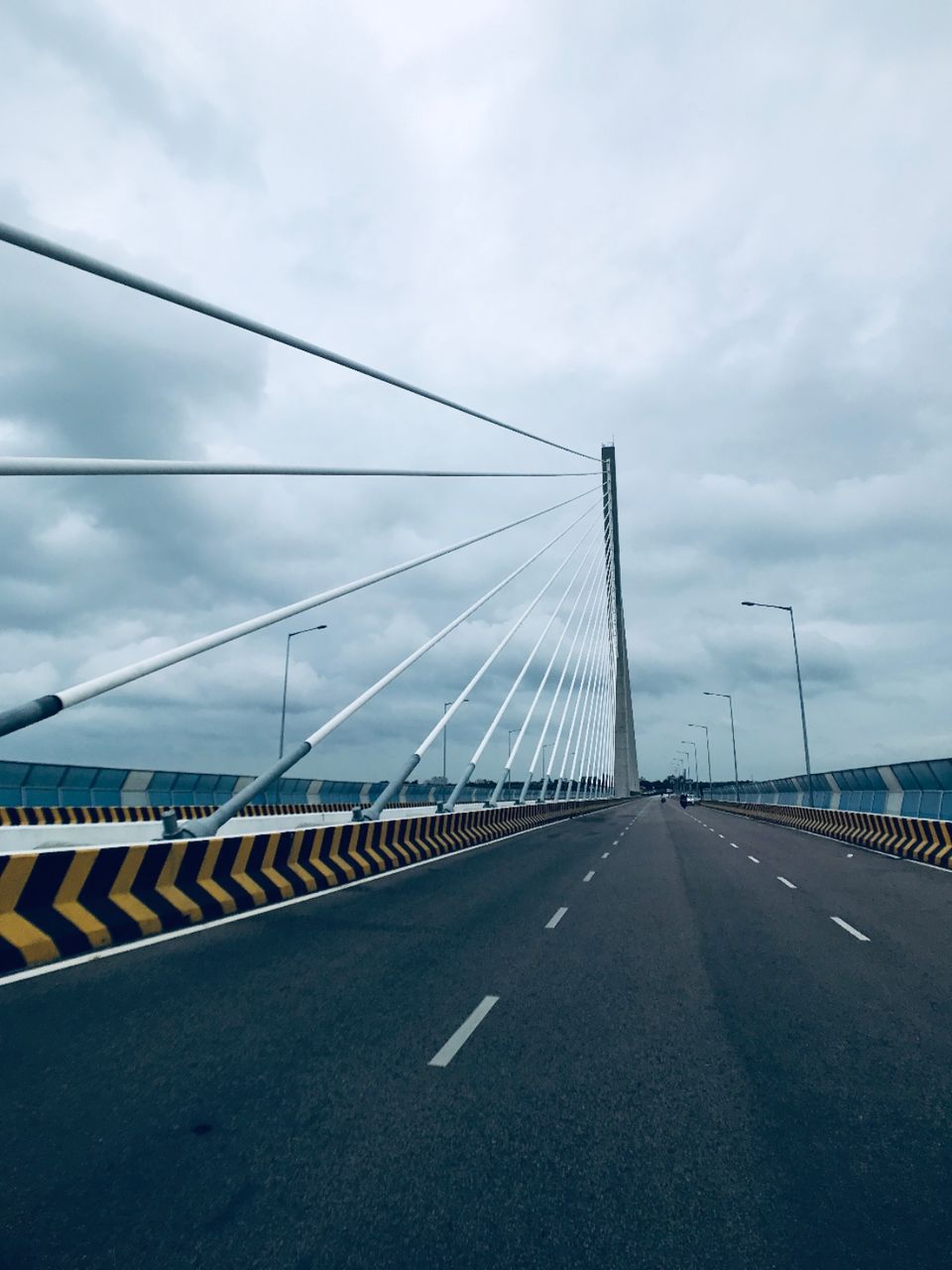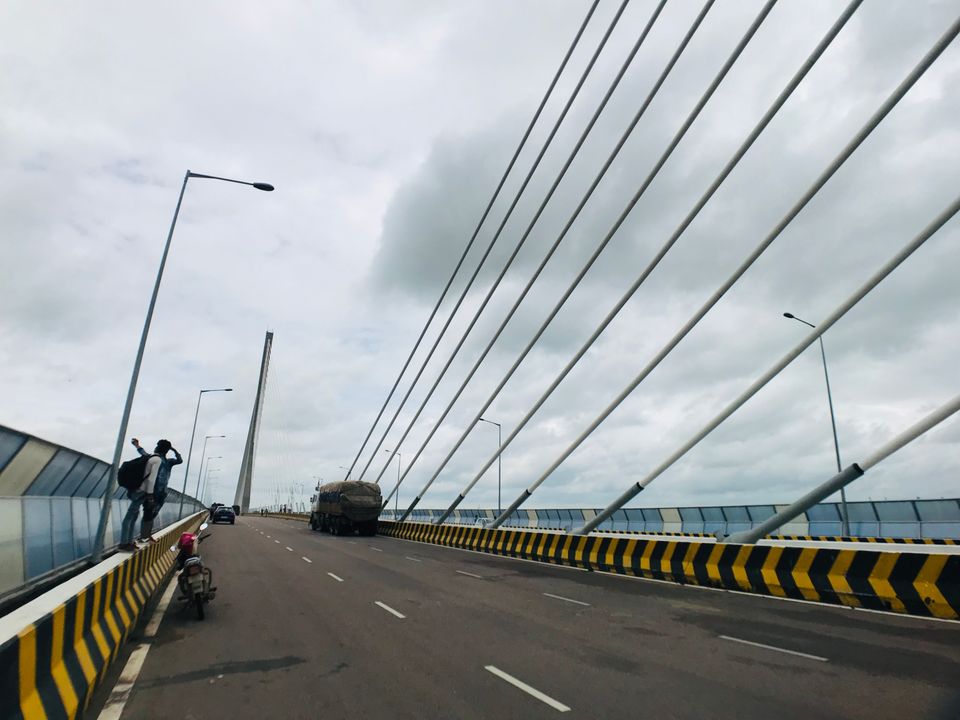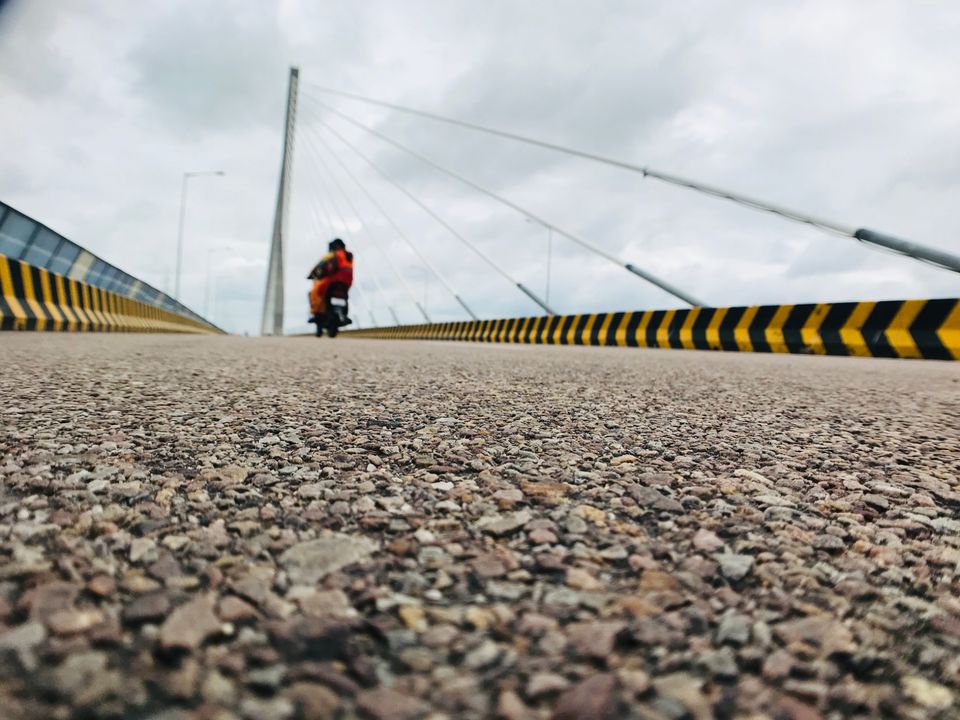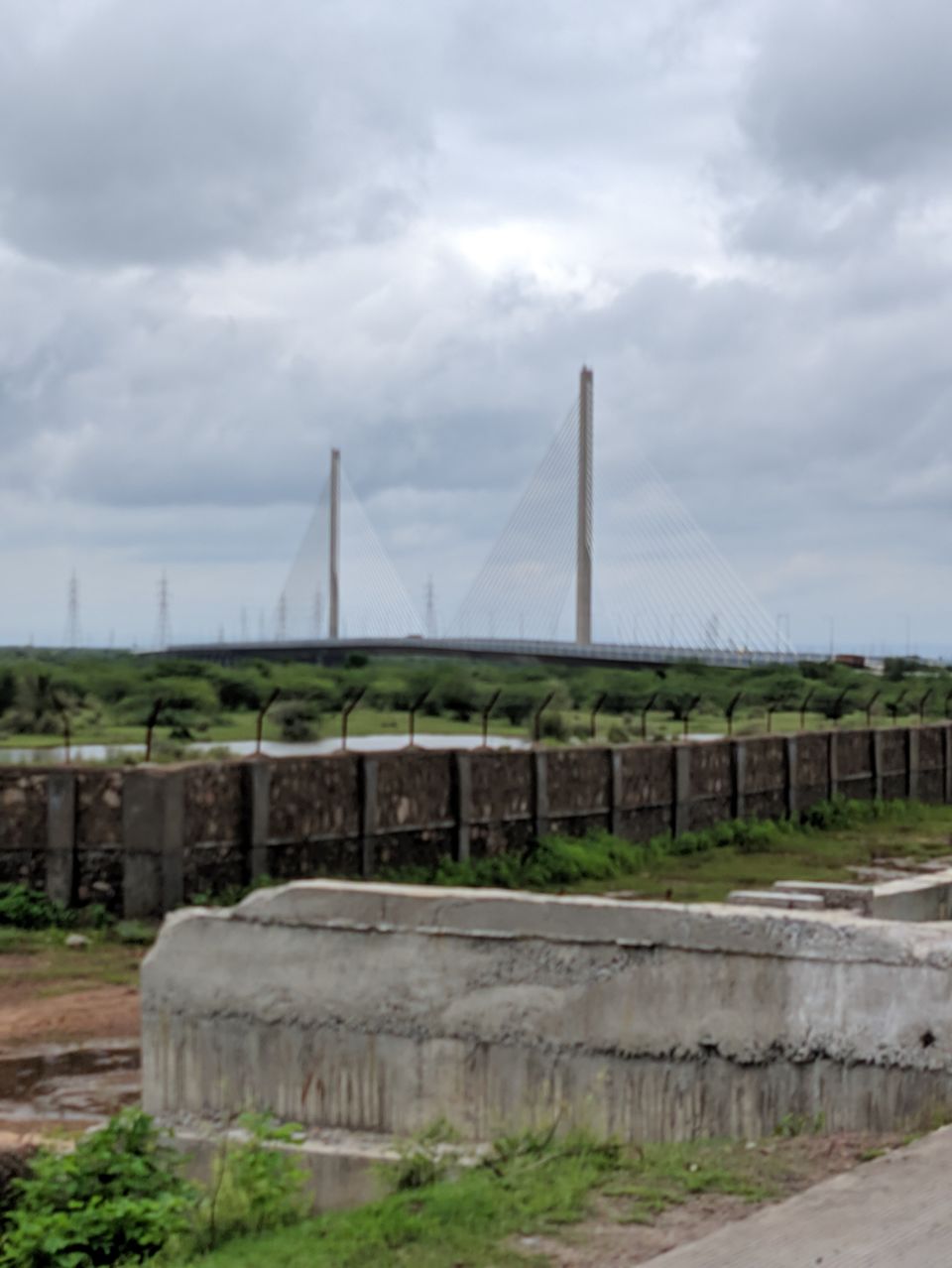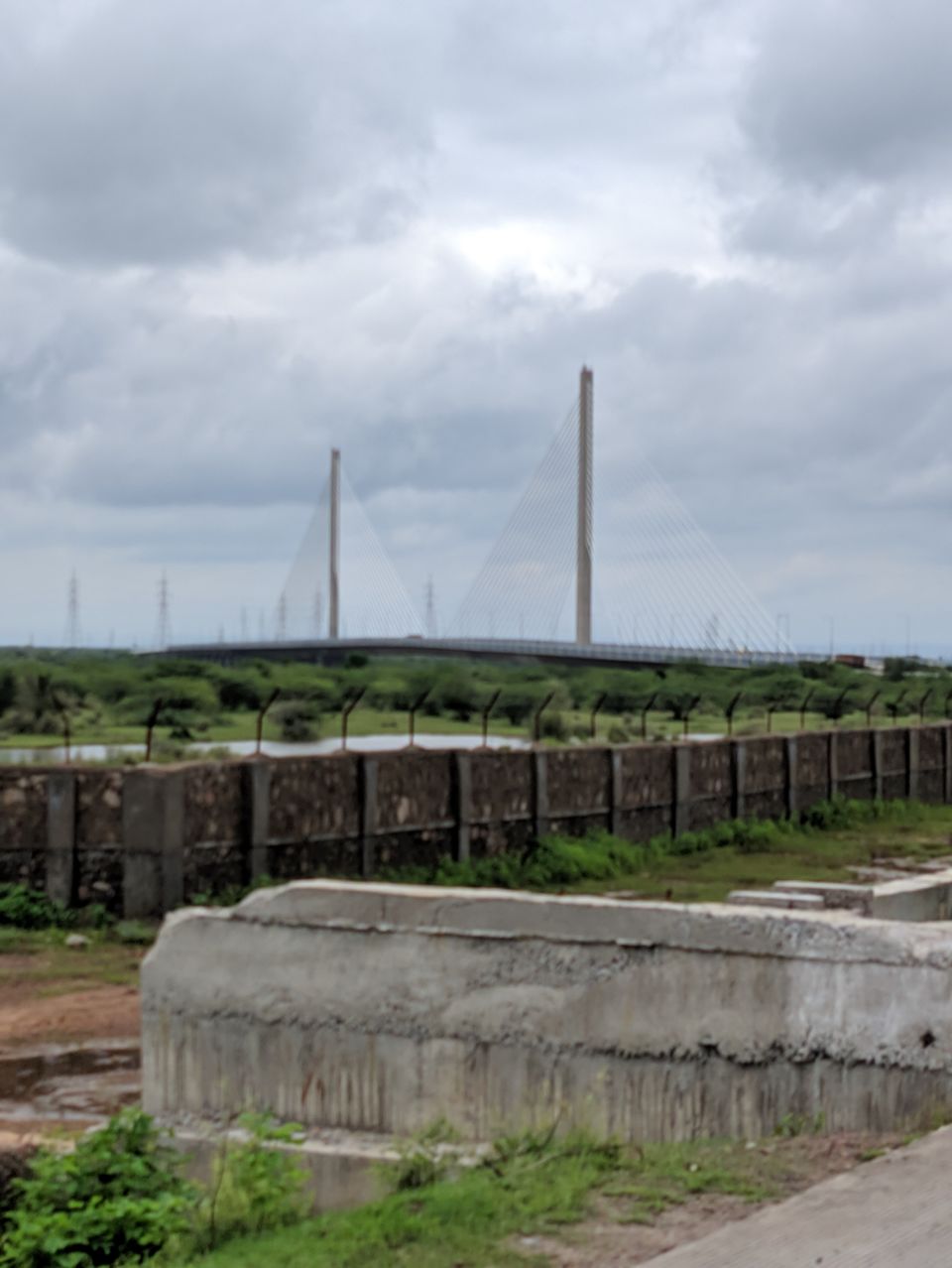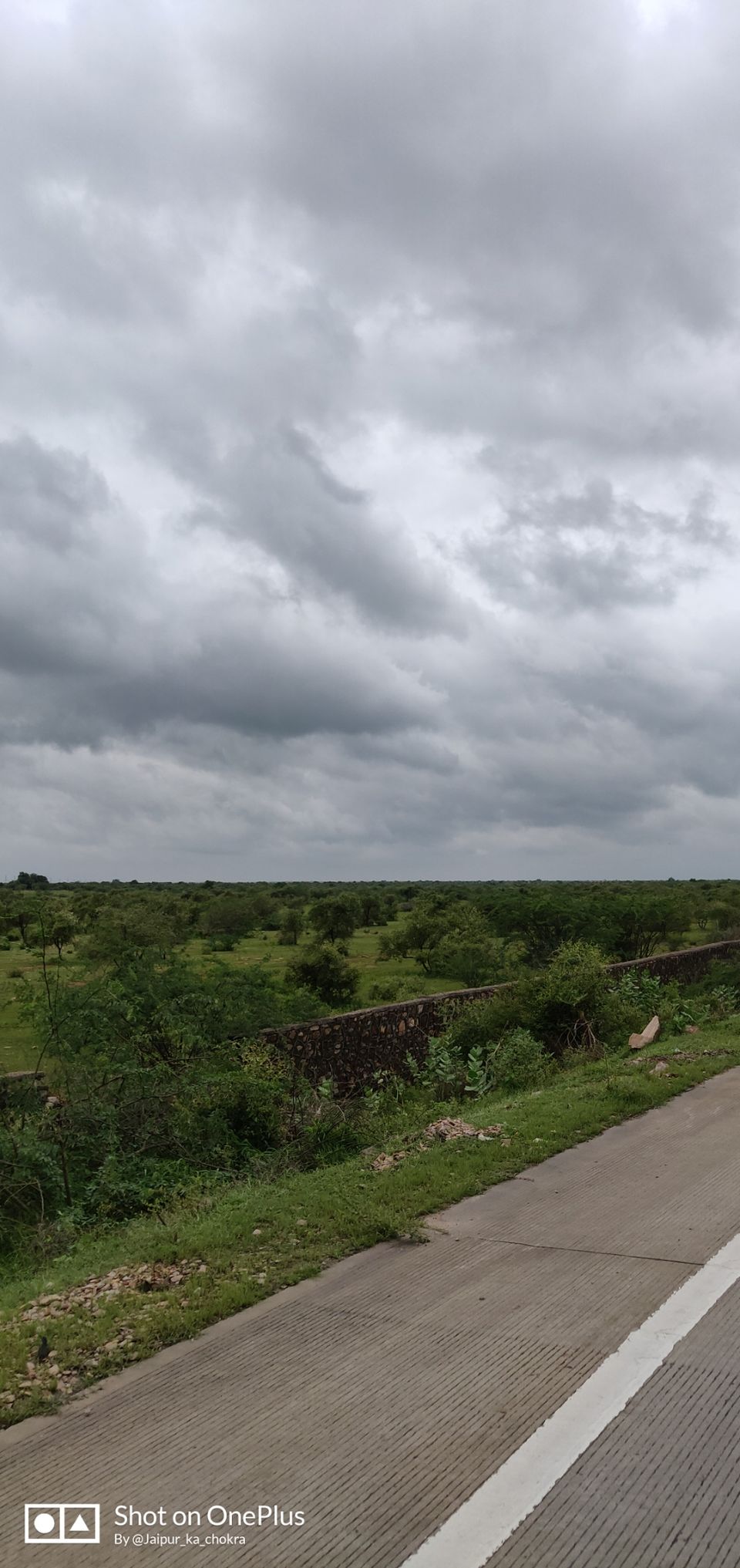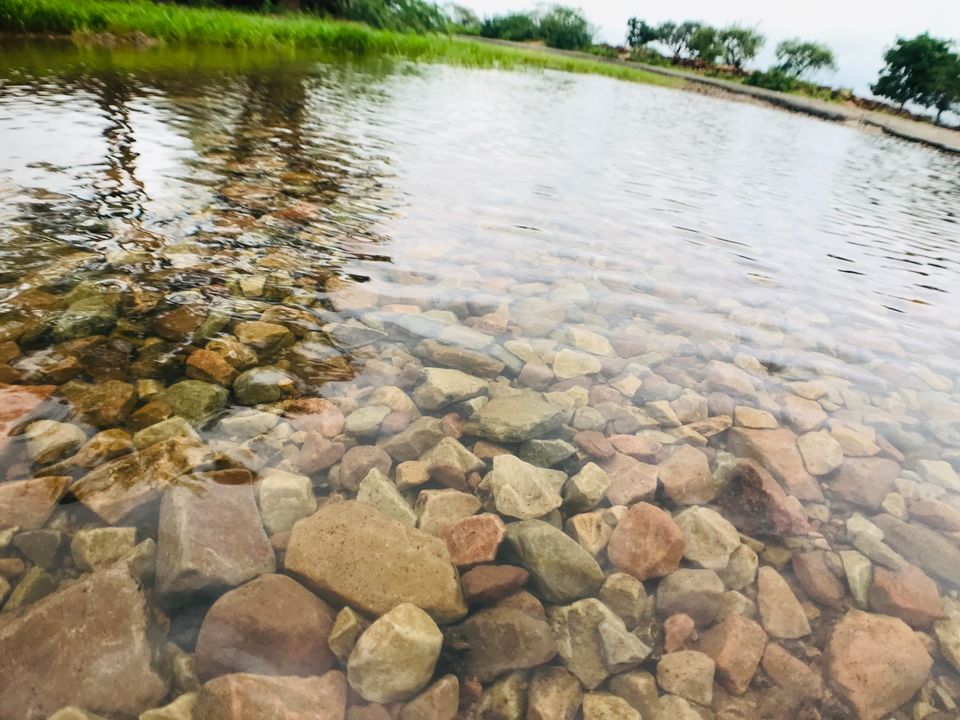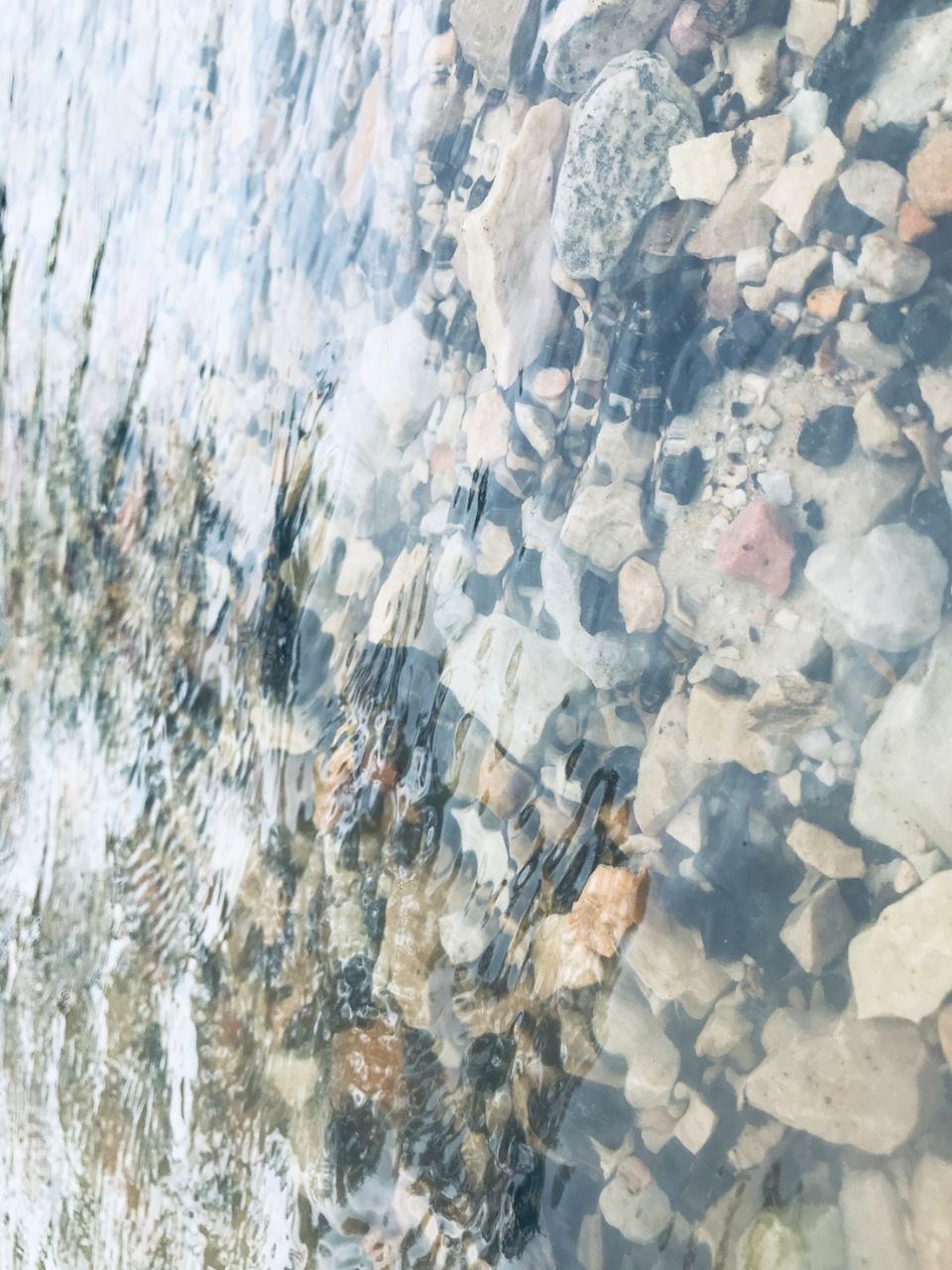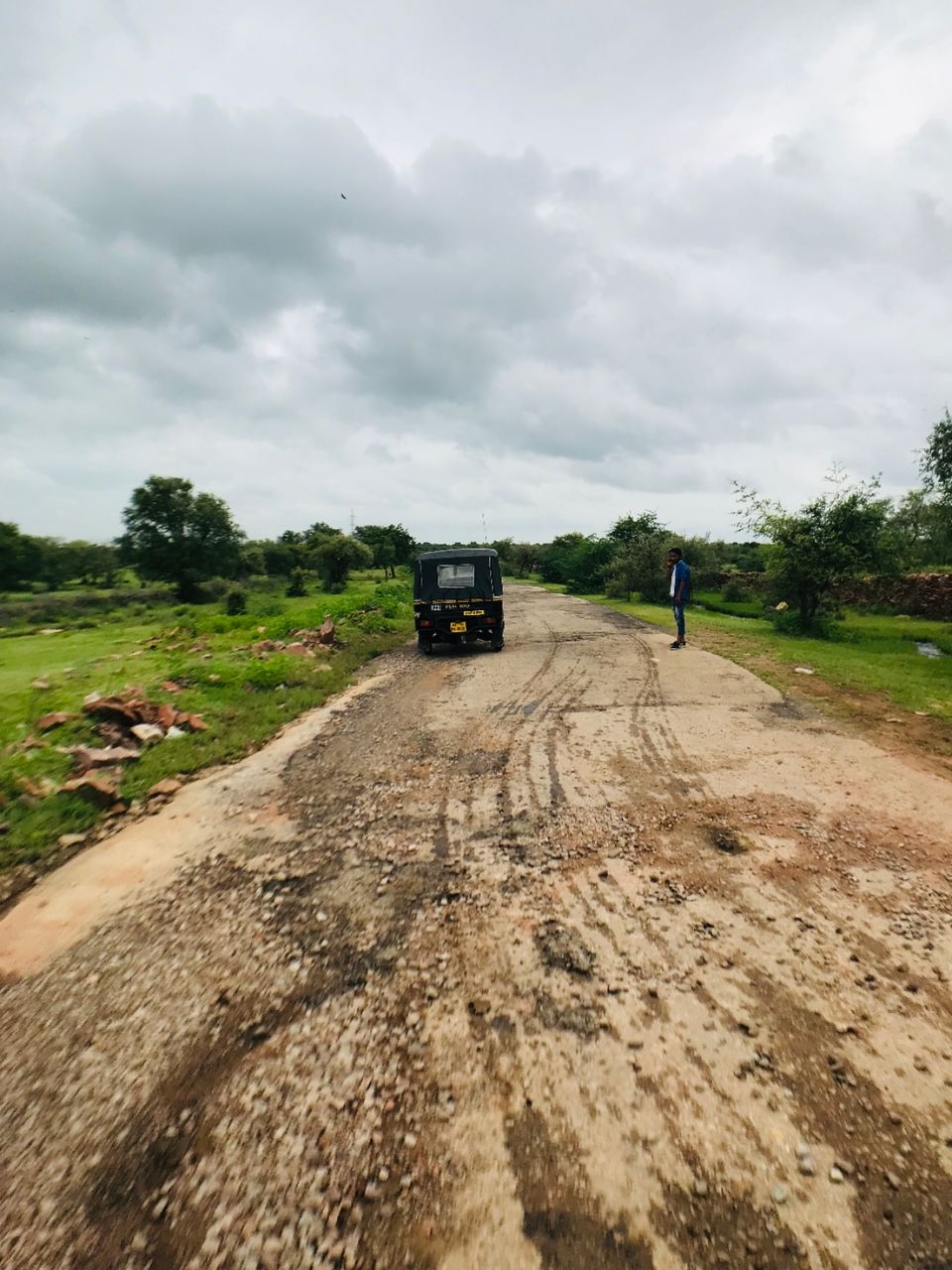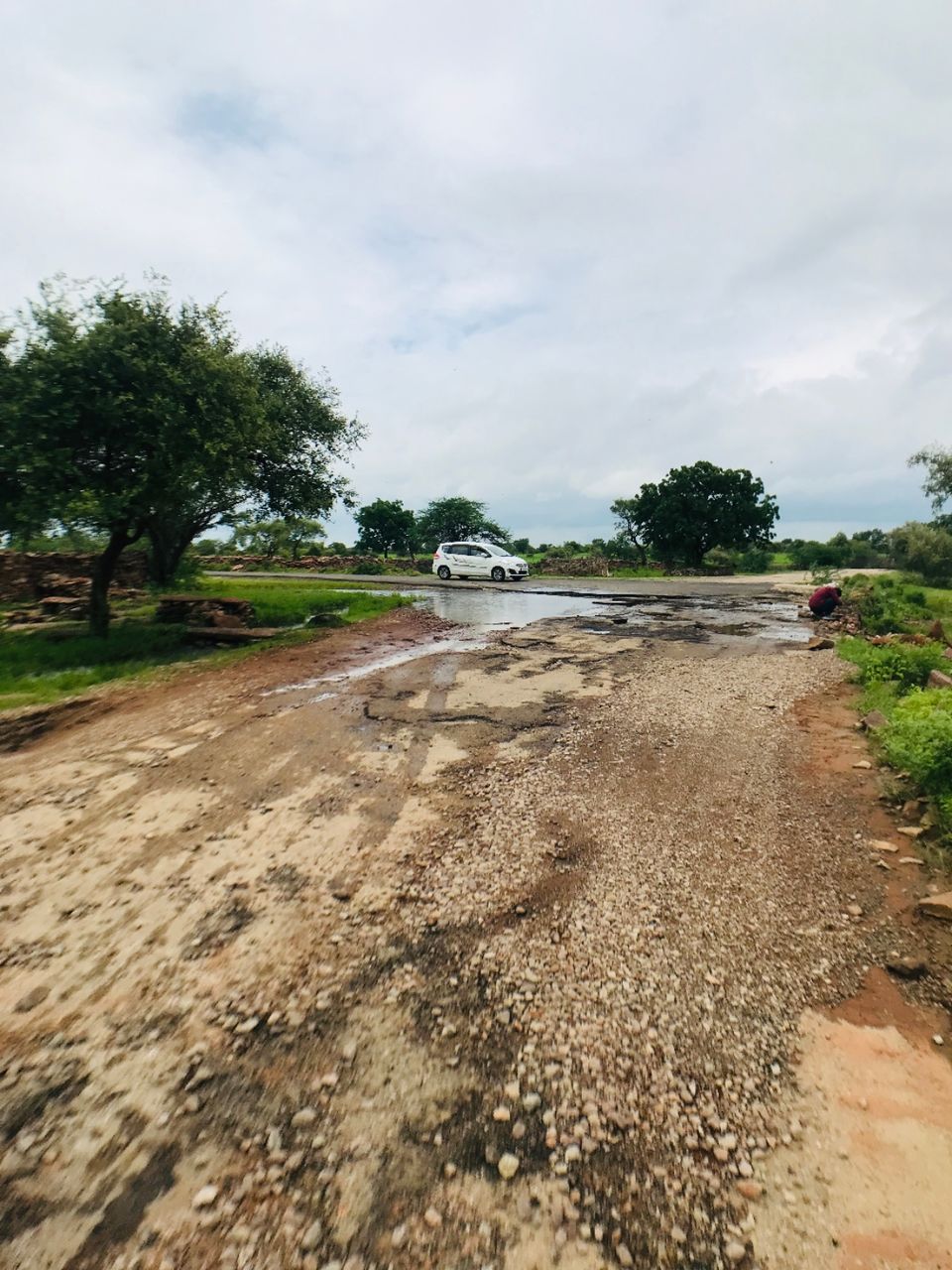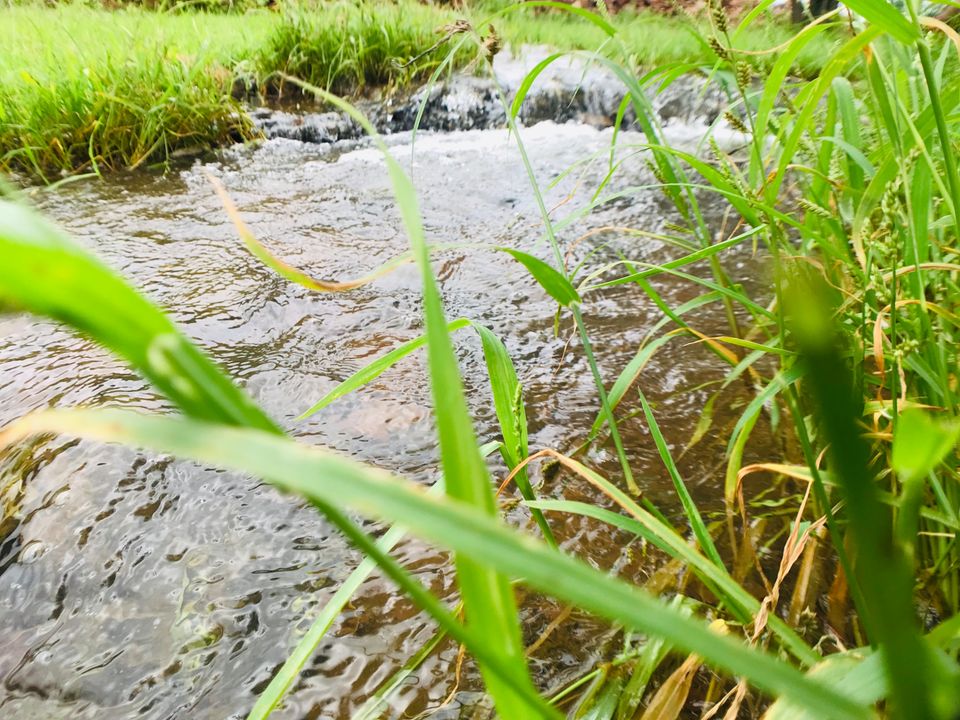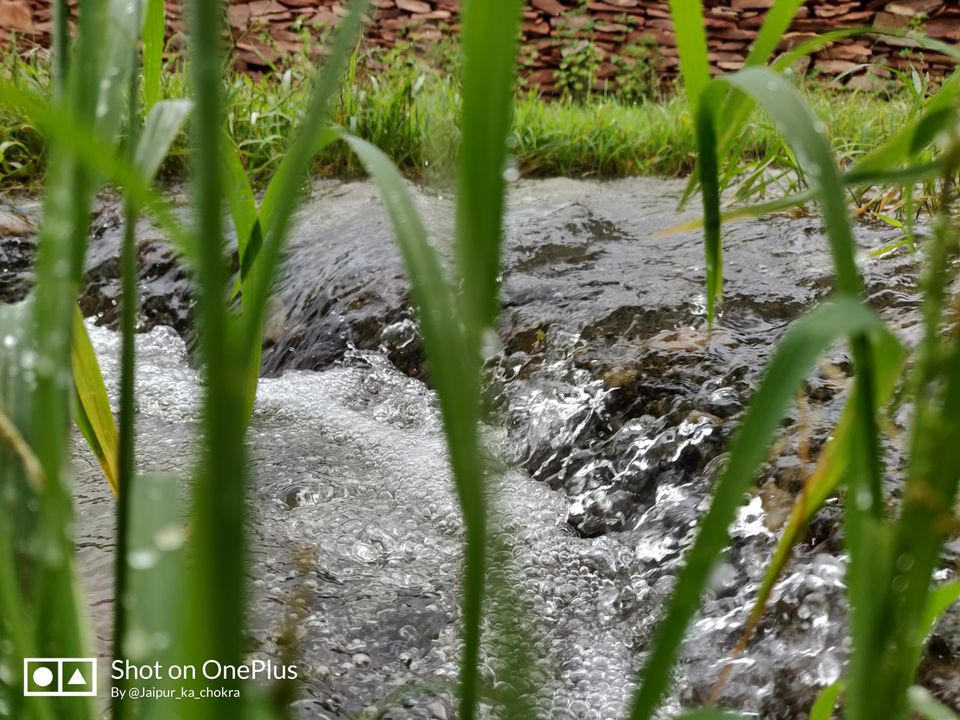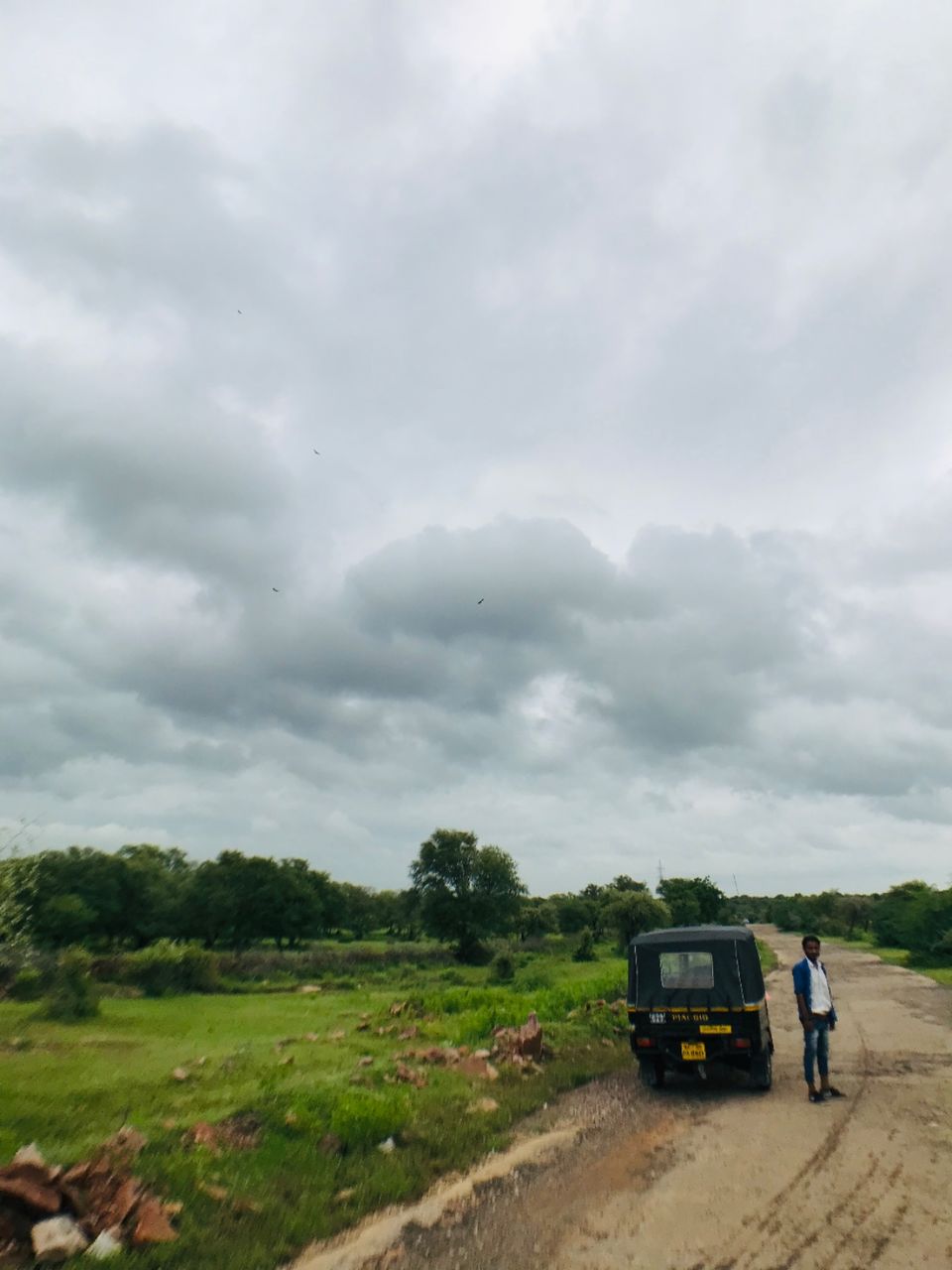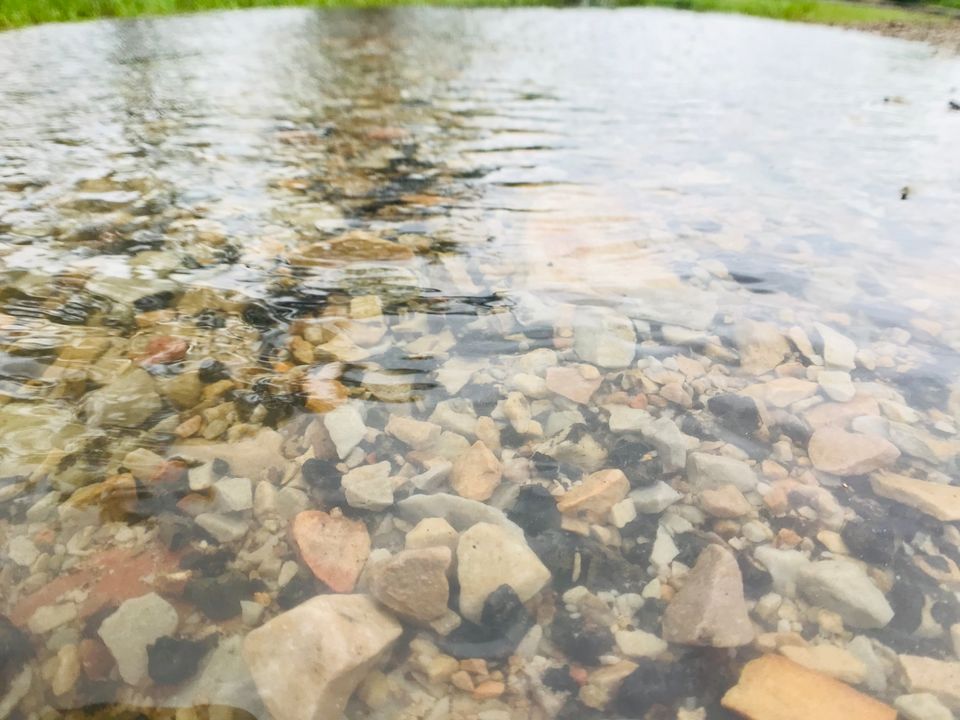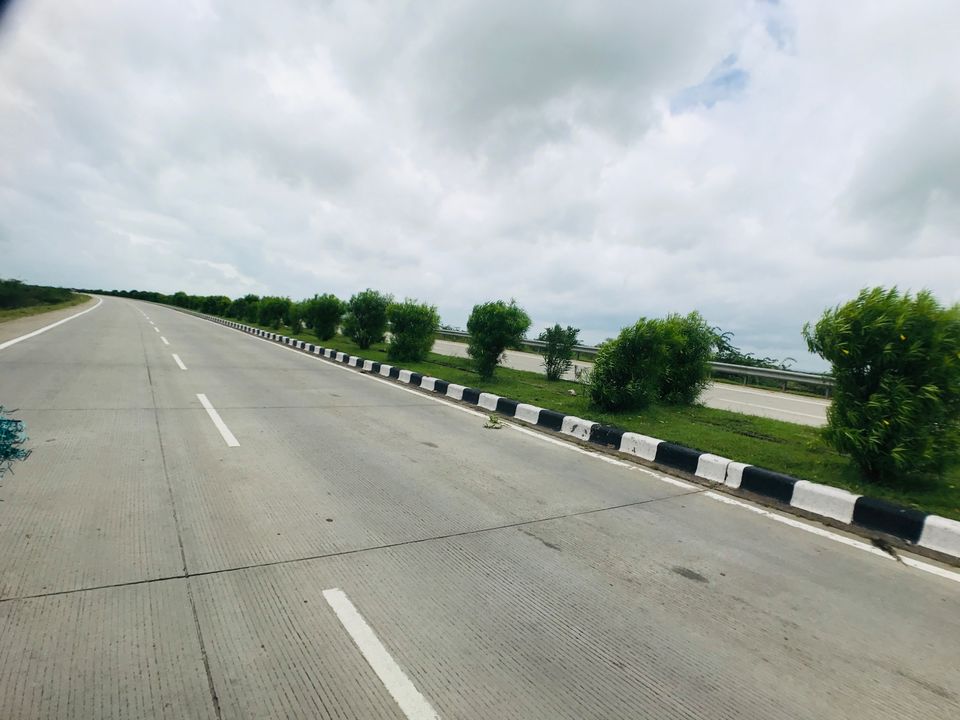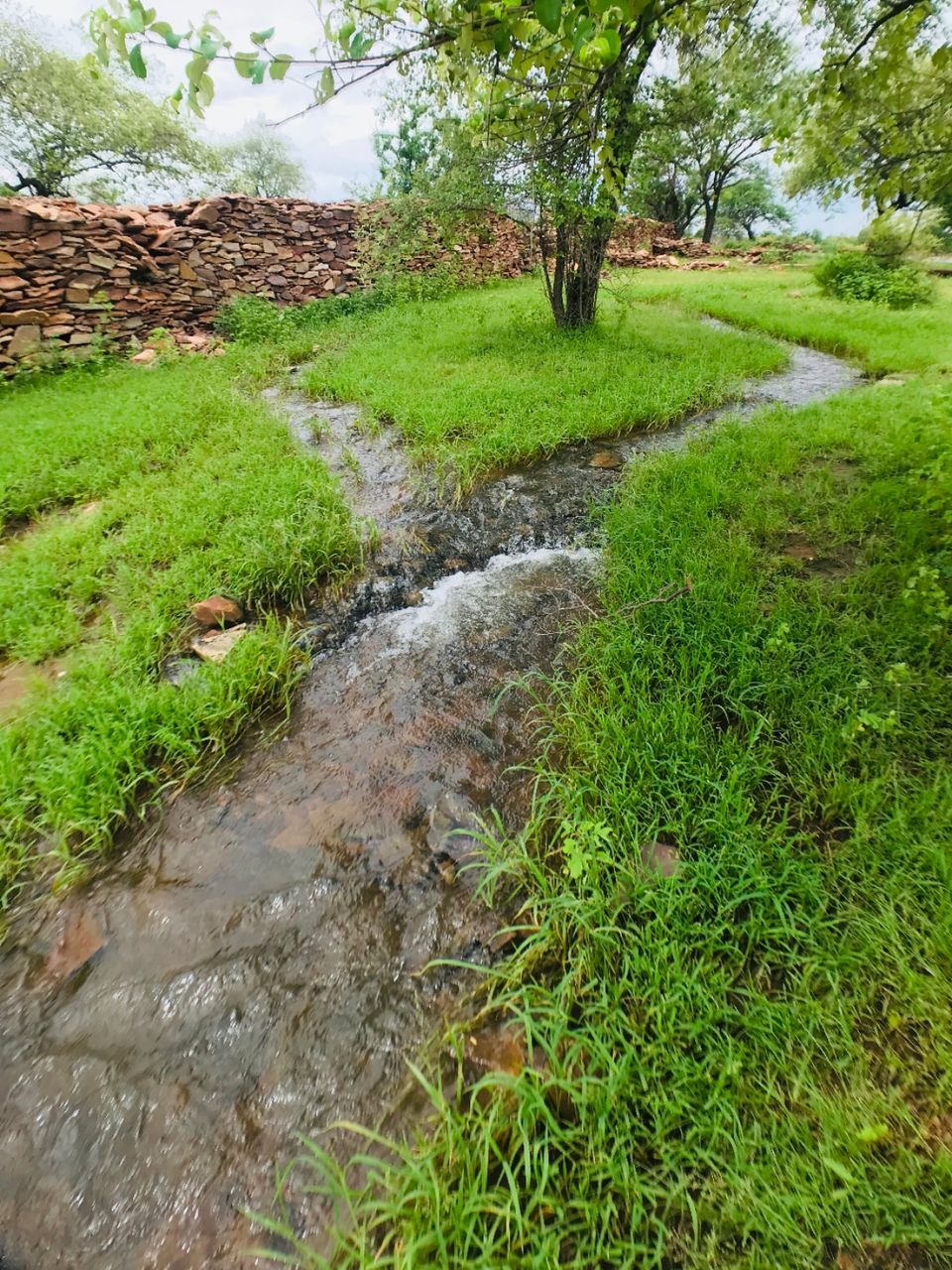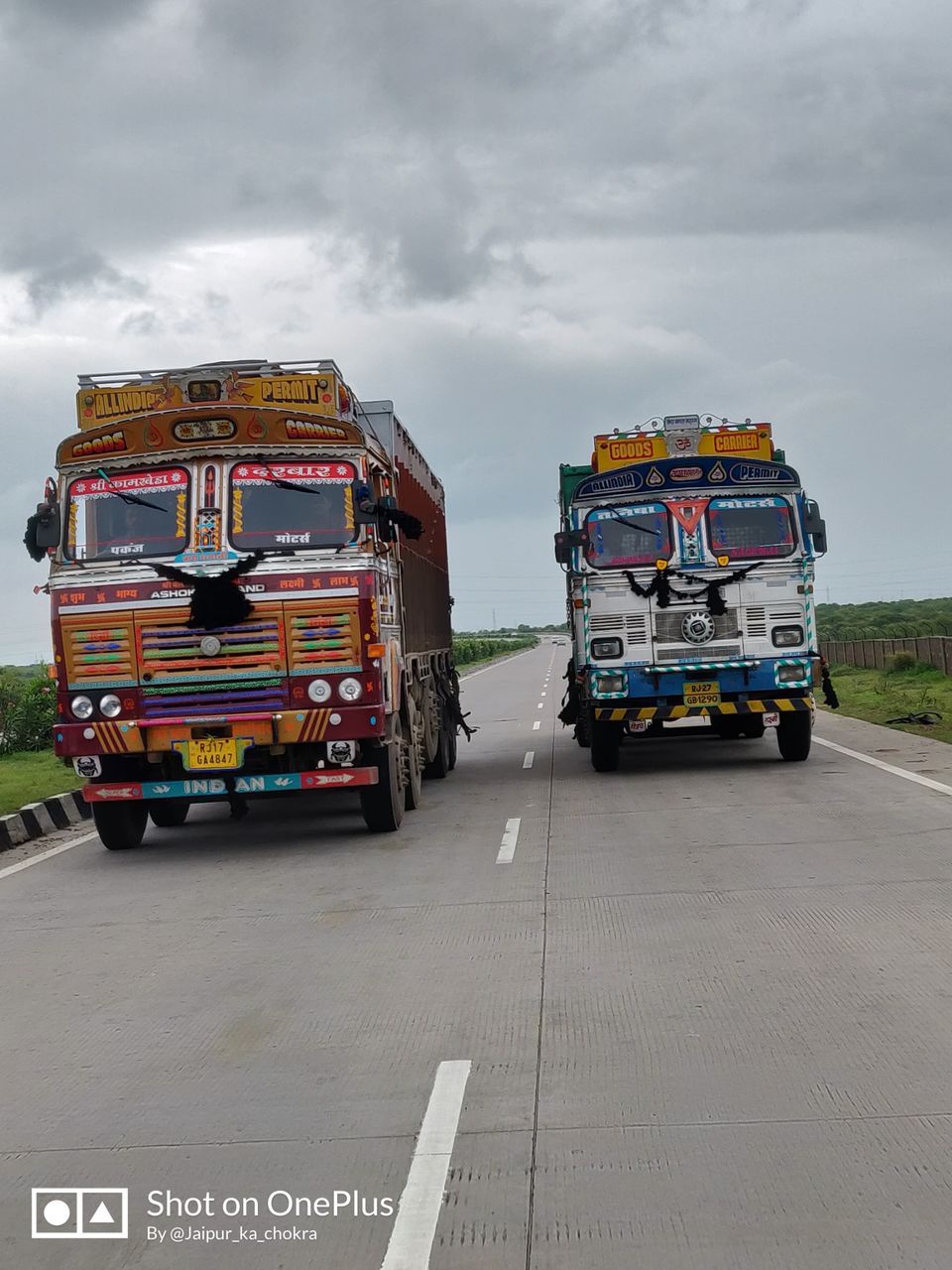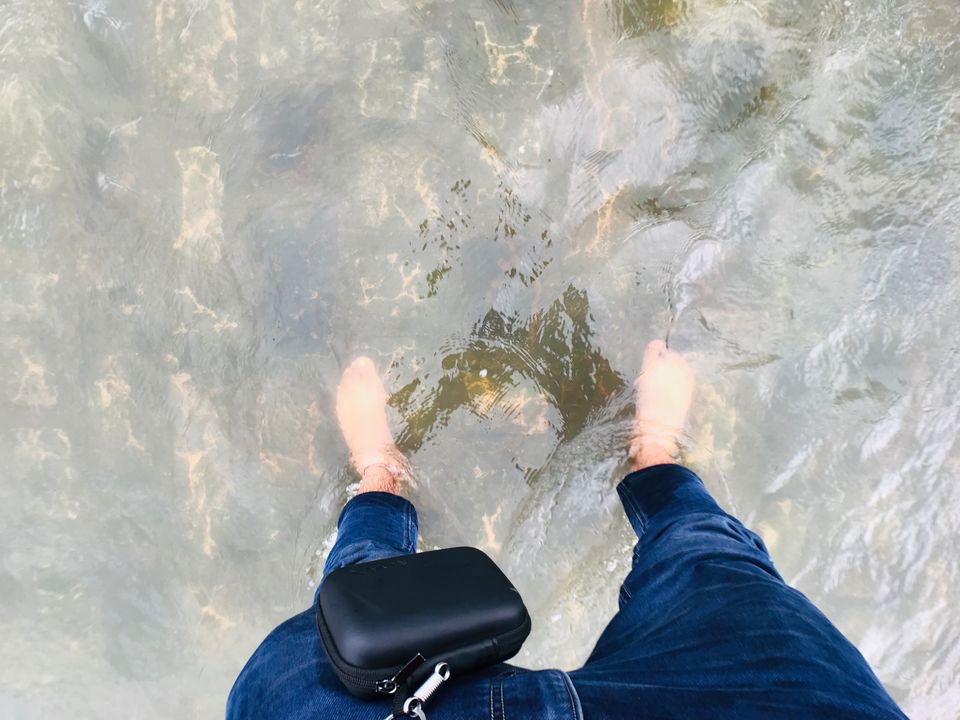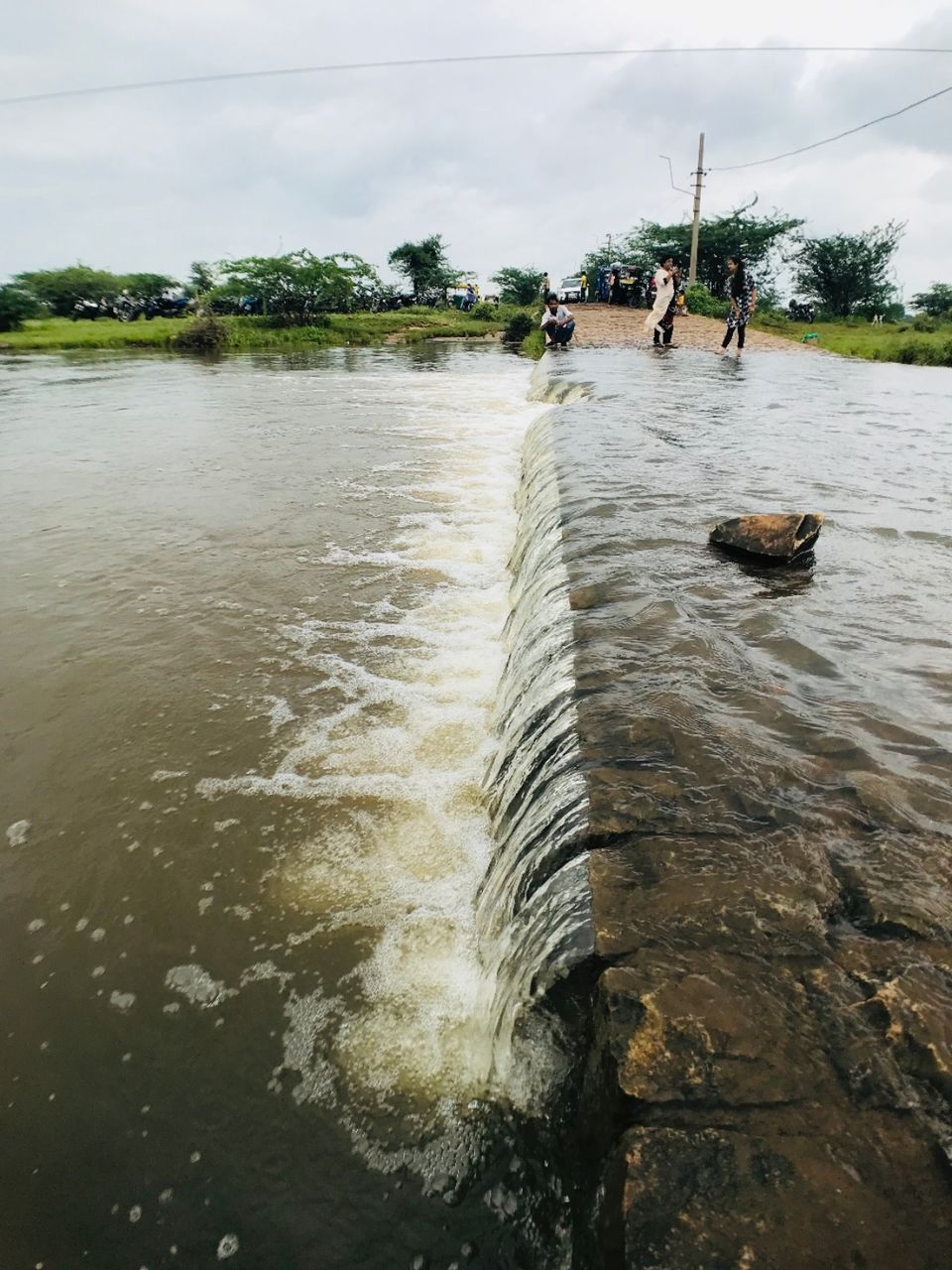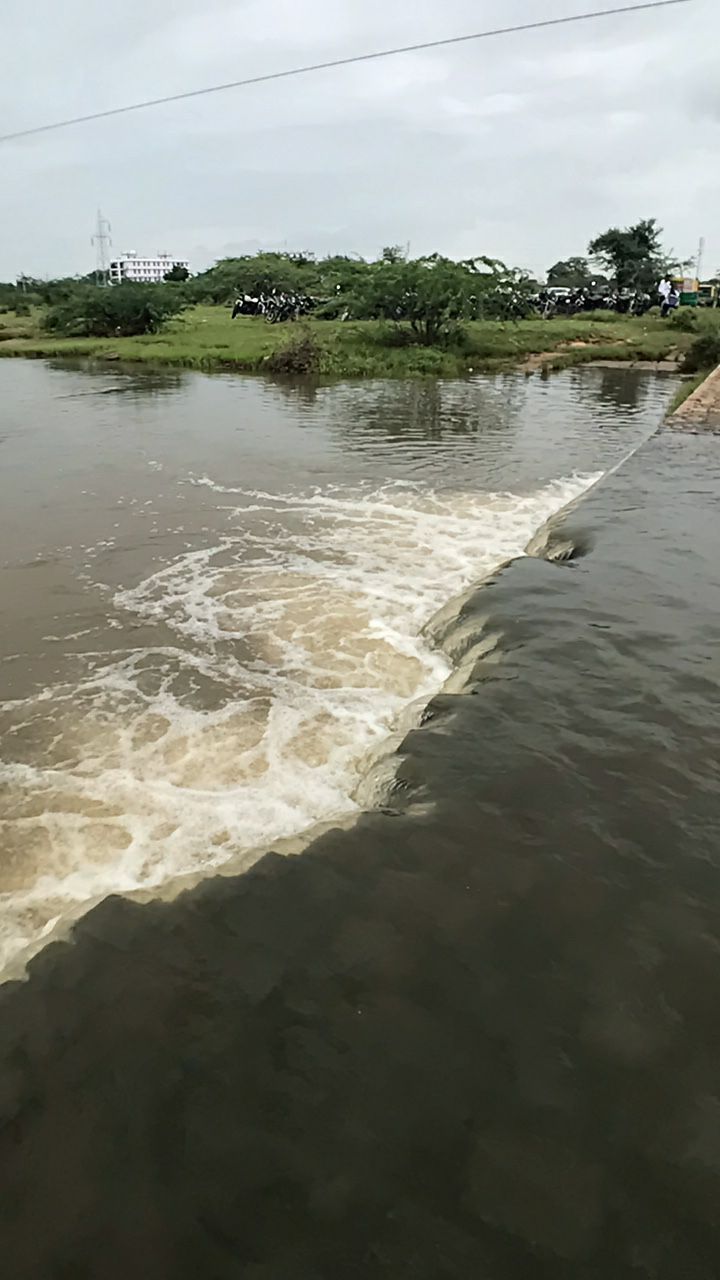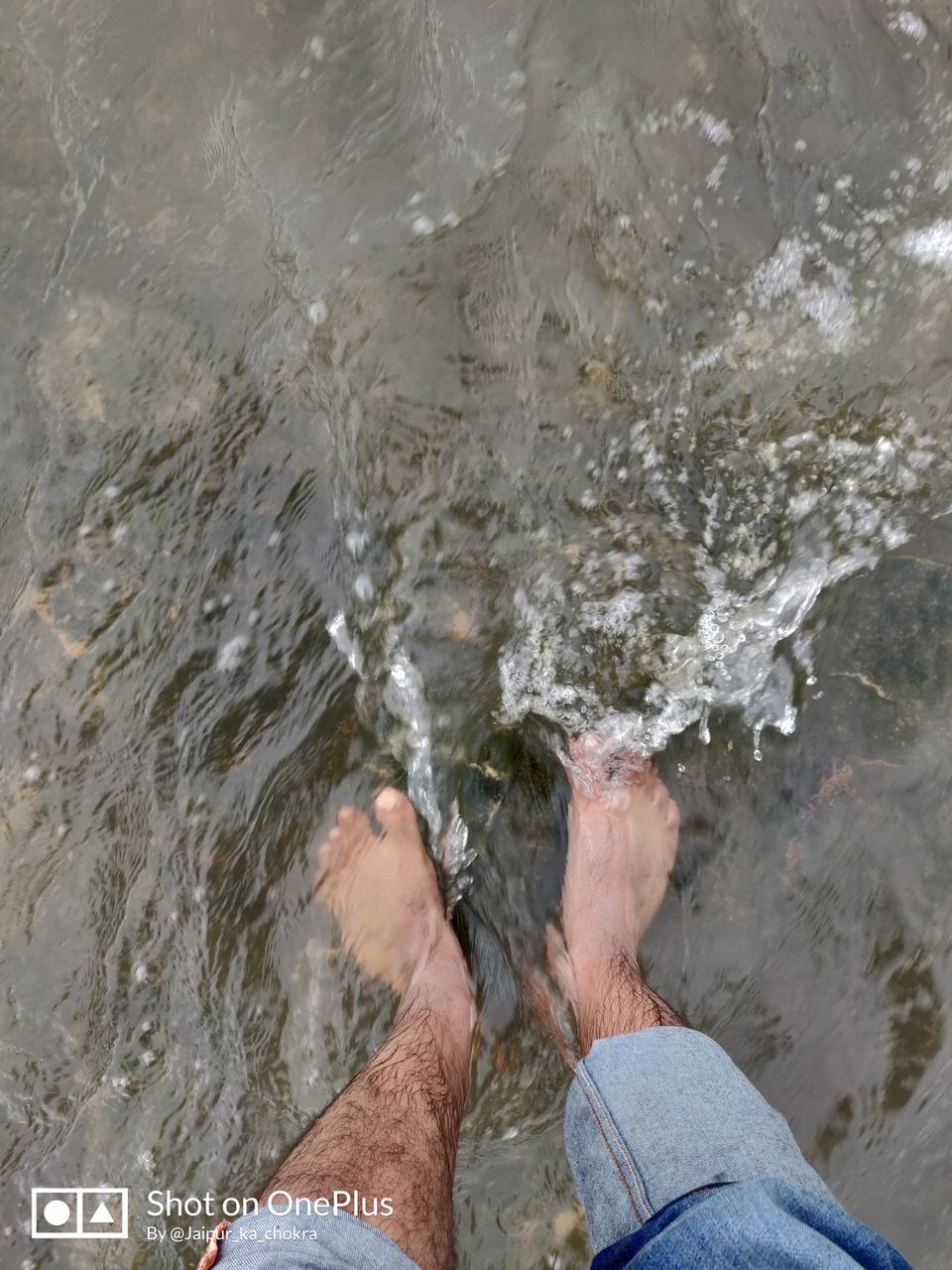 Gaipernath Falls -
Rajasthan is not just about desert area. There are few beautiful waterfalls as well which provides ecstatic bliss
--------------------------------------------
Gaipernath Falls or Gapernath Waterfall is the most popular waterfall in Rajasthan. This 120 feet high waterfall is located on Rawat Bhata Road, 3 kilometers away from Rajasthan Technical University in Kota city.
The pond where the waterfall cataracts is surrounded by heavy rocks and lush green landscapes. The beauty of this waterfall is the music of gushing water and the sound of that splashing on the rocks.
This beautiful picturesque place surely mesmerizes giving the peace to mind and body.
The place is best to visit after the monsoon when the waterfall becomes full but the way to Gaipernath Waterfall is quite risky because of the broken slippery stairs and the presence of monkeys and apes on the way.
It is a perfect place to spend some beautiful time in the heart of the earth with family and friends. The adventurers should visit the place to get thrilled with great height of the waterfall and its amazing backdrop of rocky terrains.
There is a small temple for Gaipernath near the falls, where the natural water falls directly over the Shiva Linga in the temple. On the occasion of Shivratri, a great fair is held, where a huge number of devotees come to the temple to worship Lord Shiva. The echoes of "Om Namah Shivaya" in the atmosphere send shivers down the spine out of excitement and natural beauty of this place.
It is surely one of the must-visit waterfalls of Rajasthan but it is too risky to visit alone as it is not well maintained and there is no governing authority to keep the place safe and to convert this amazingly beautiful place into a tourist spot.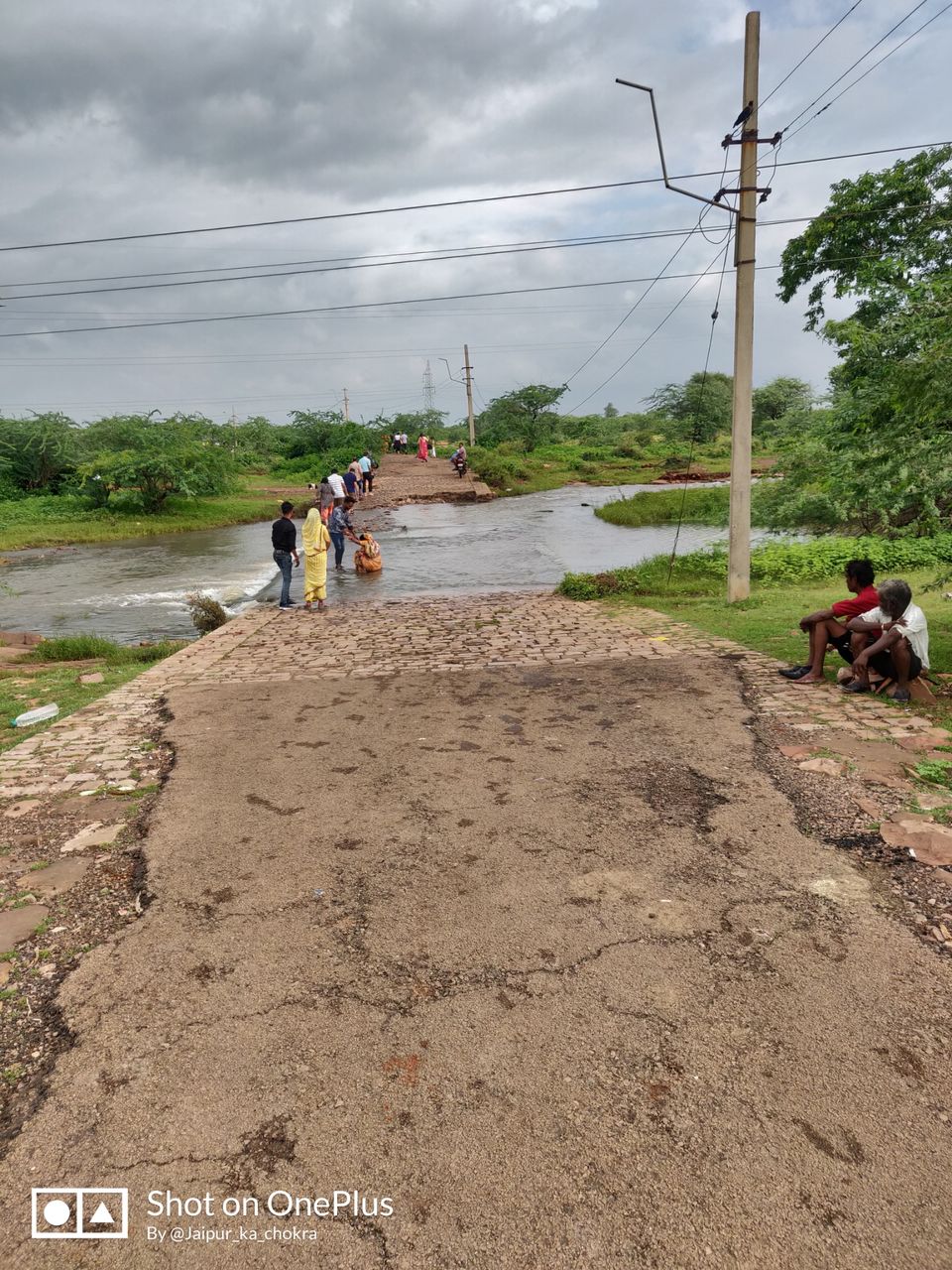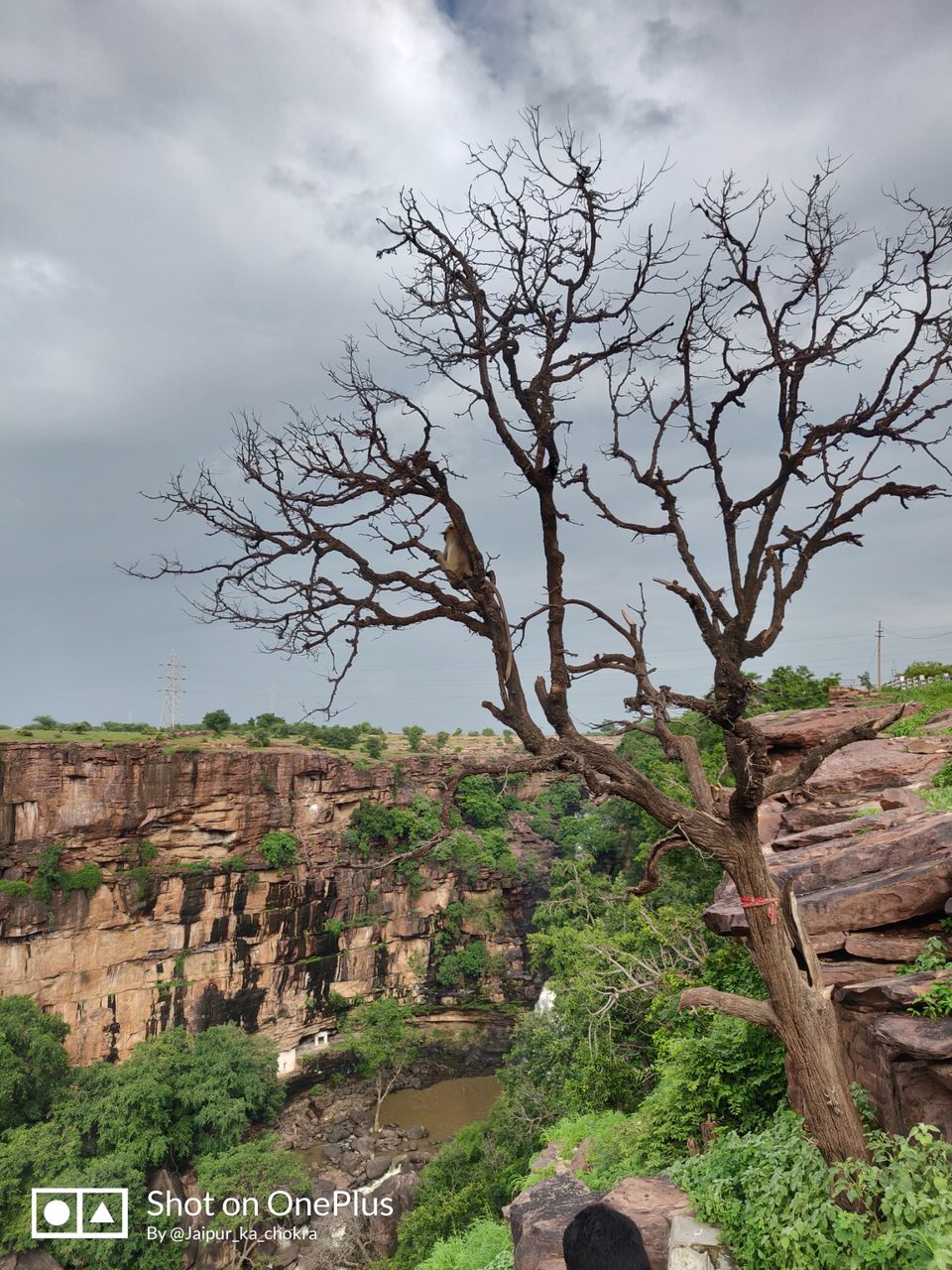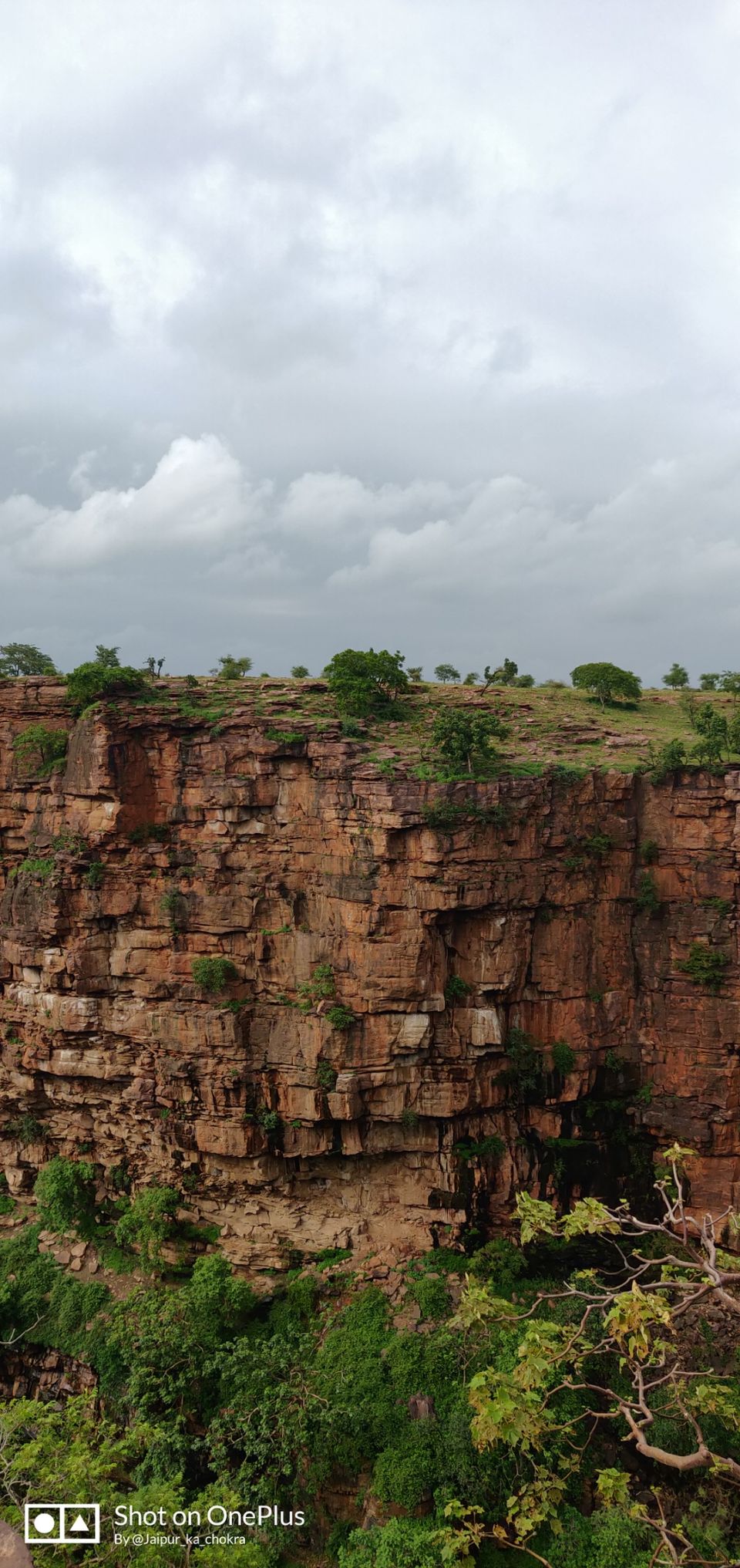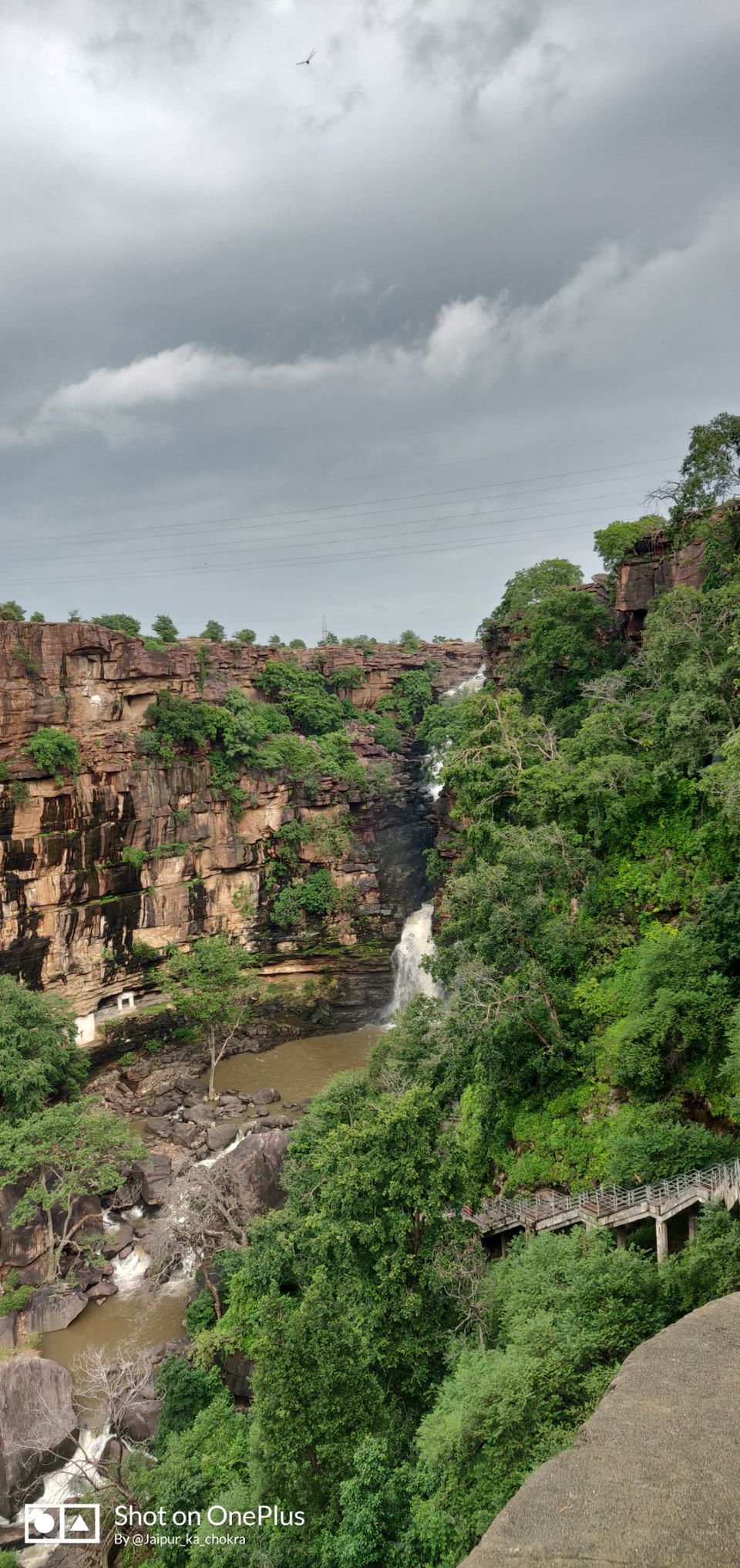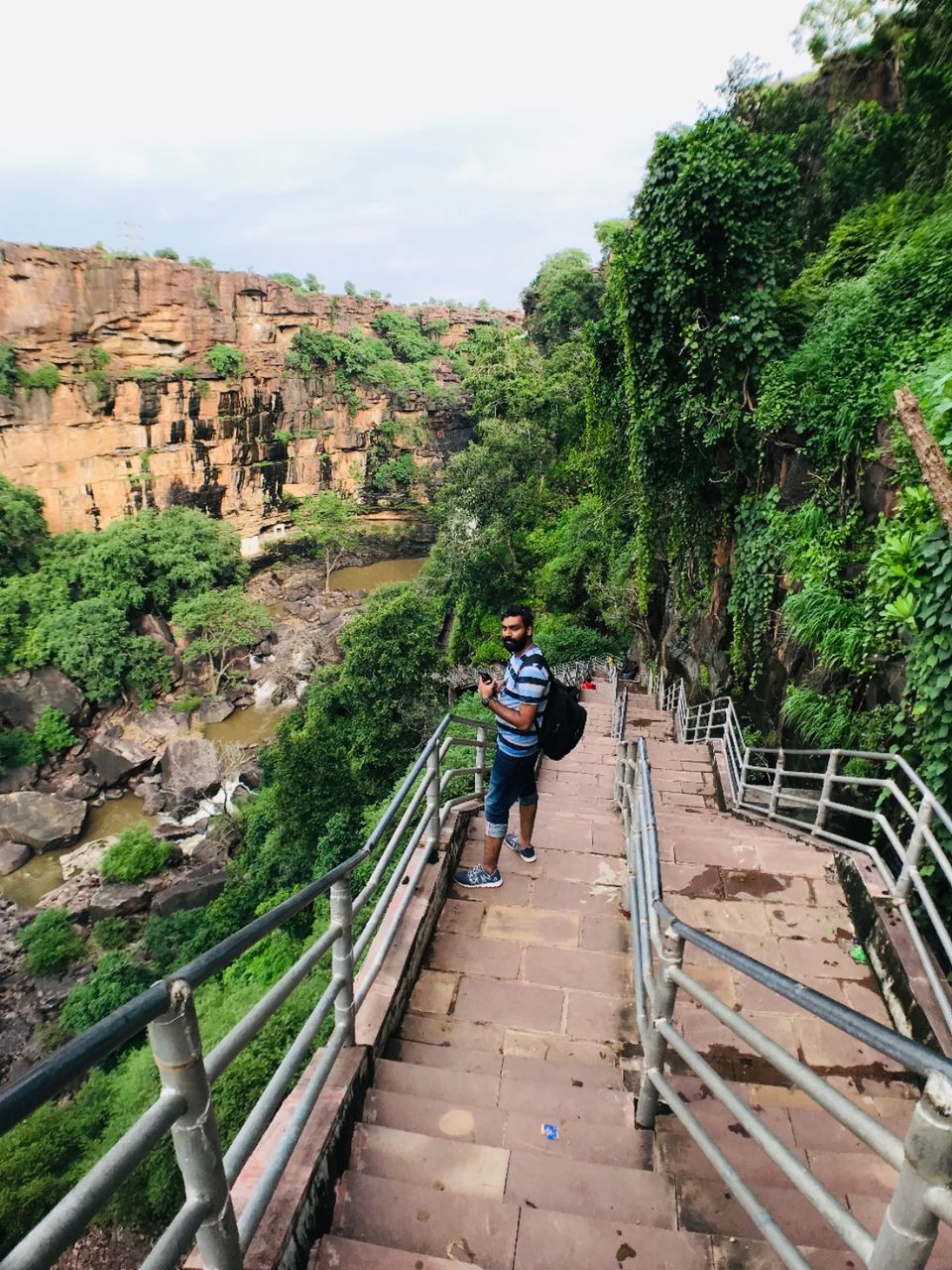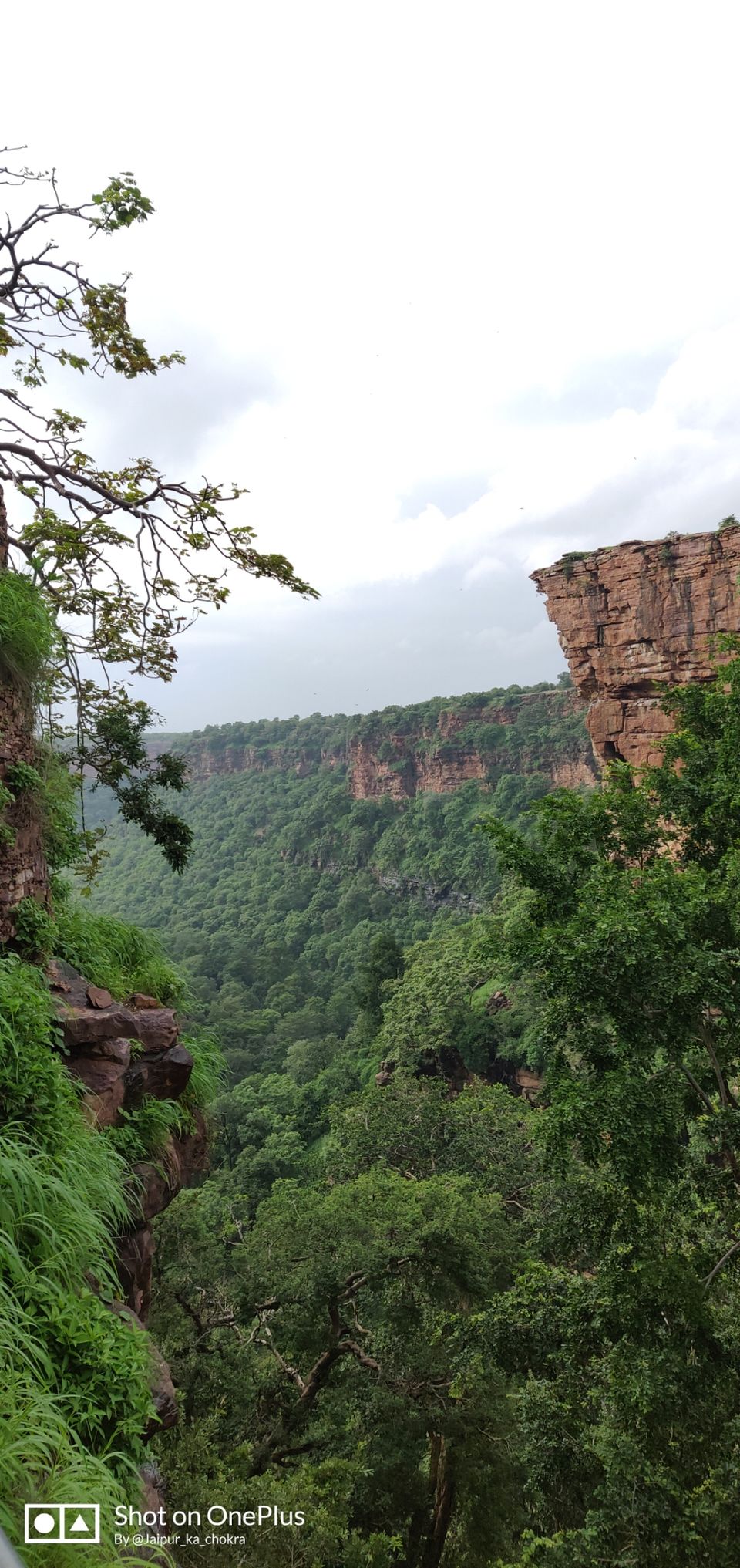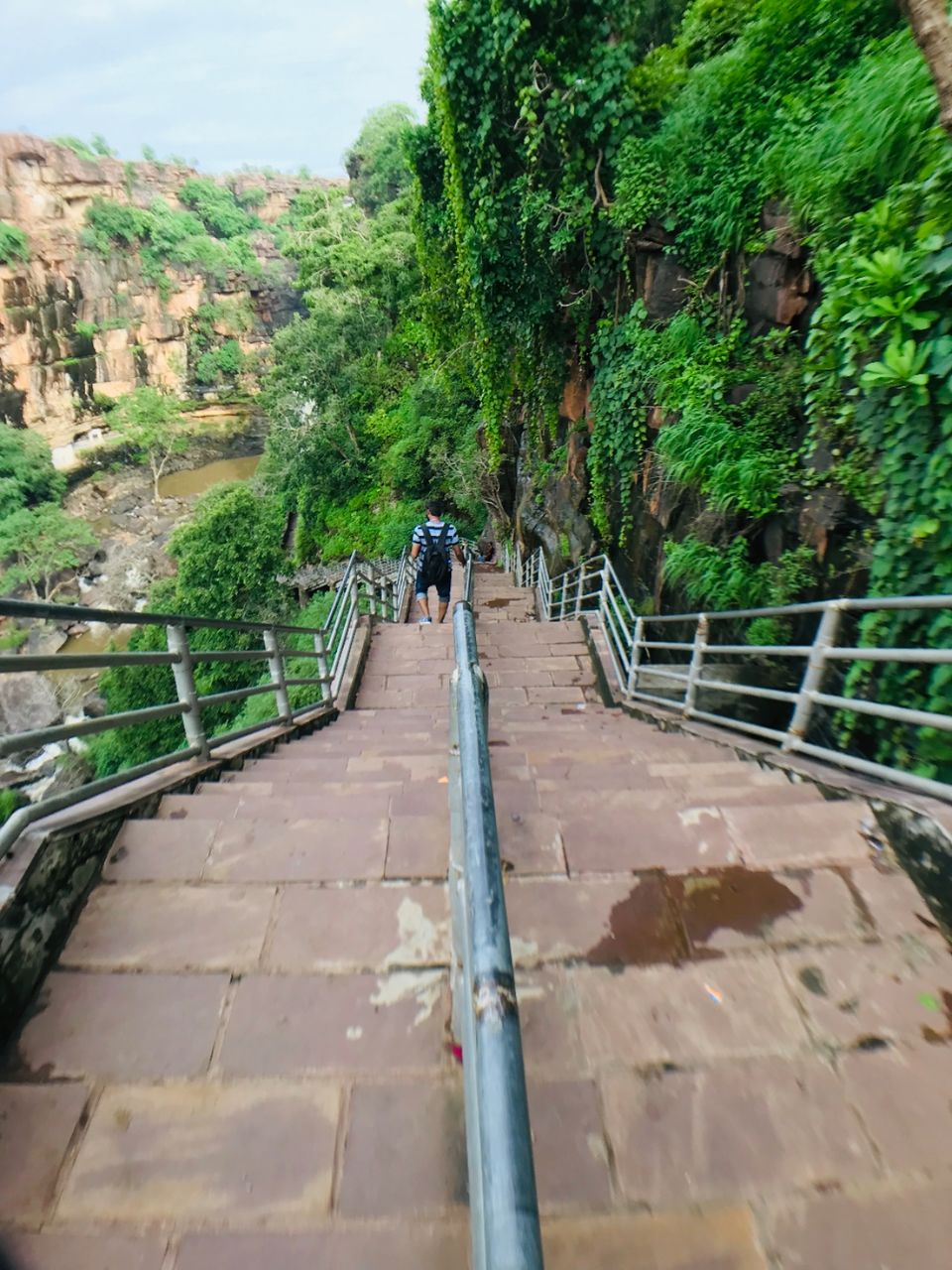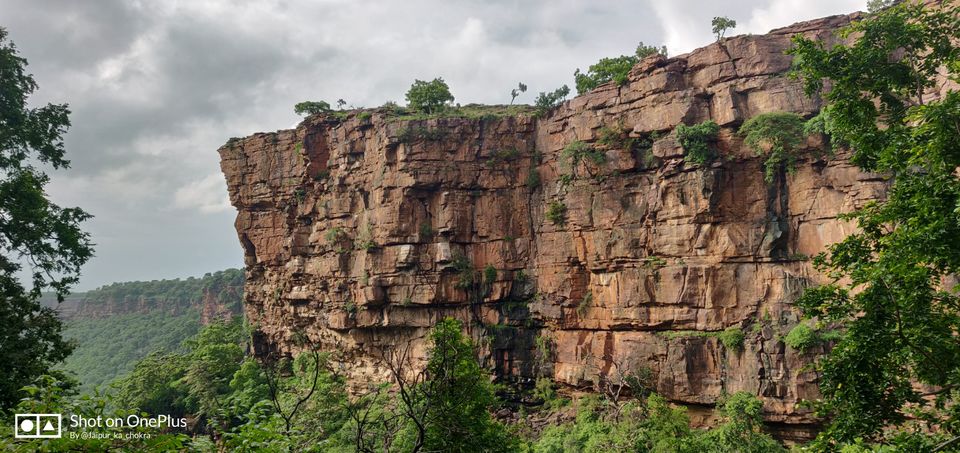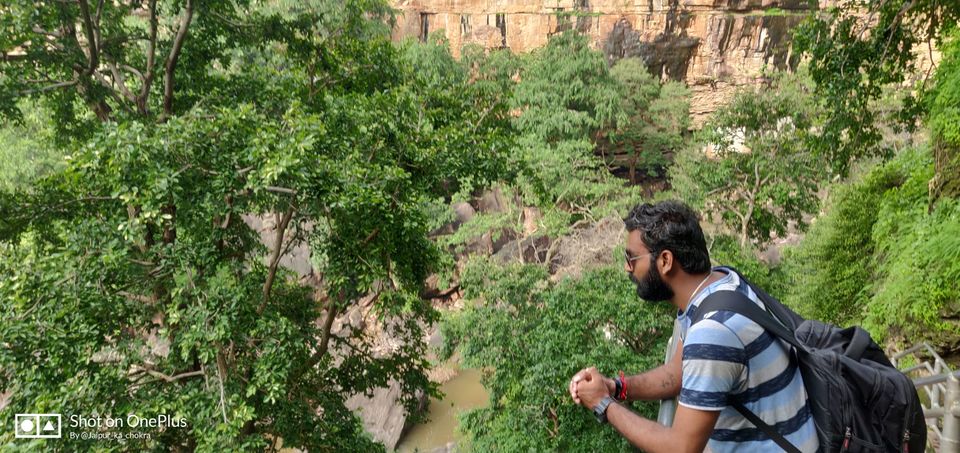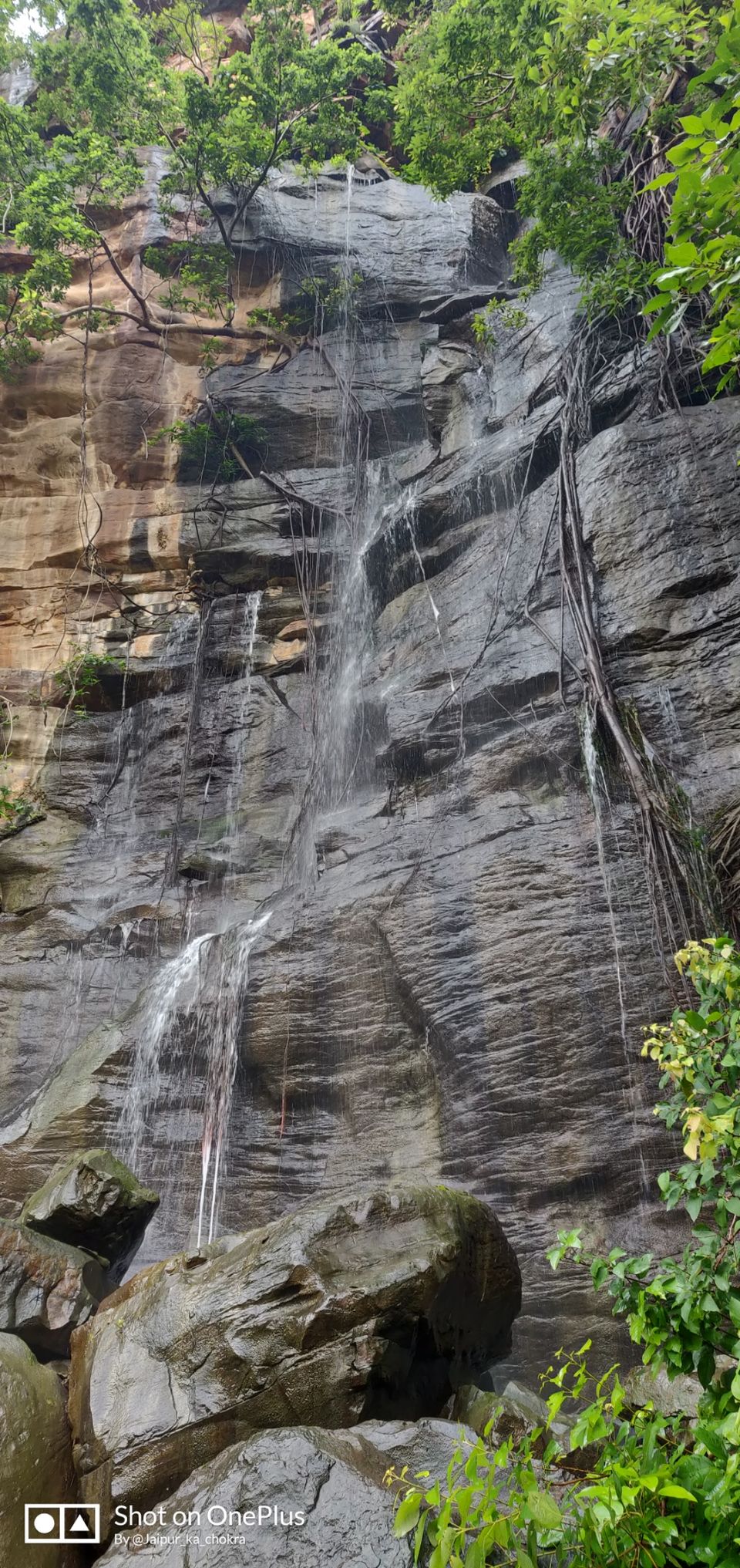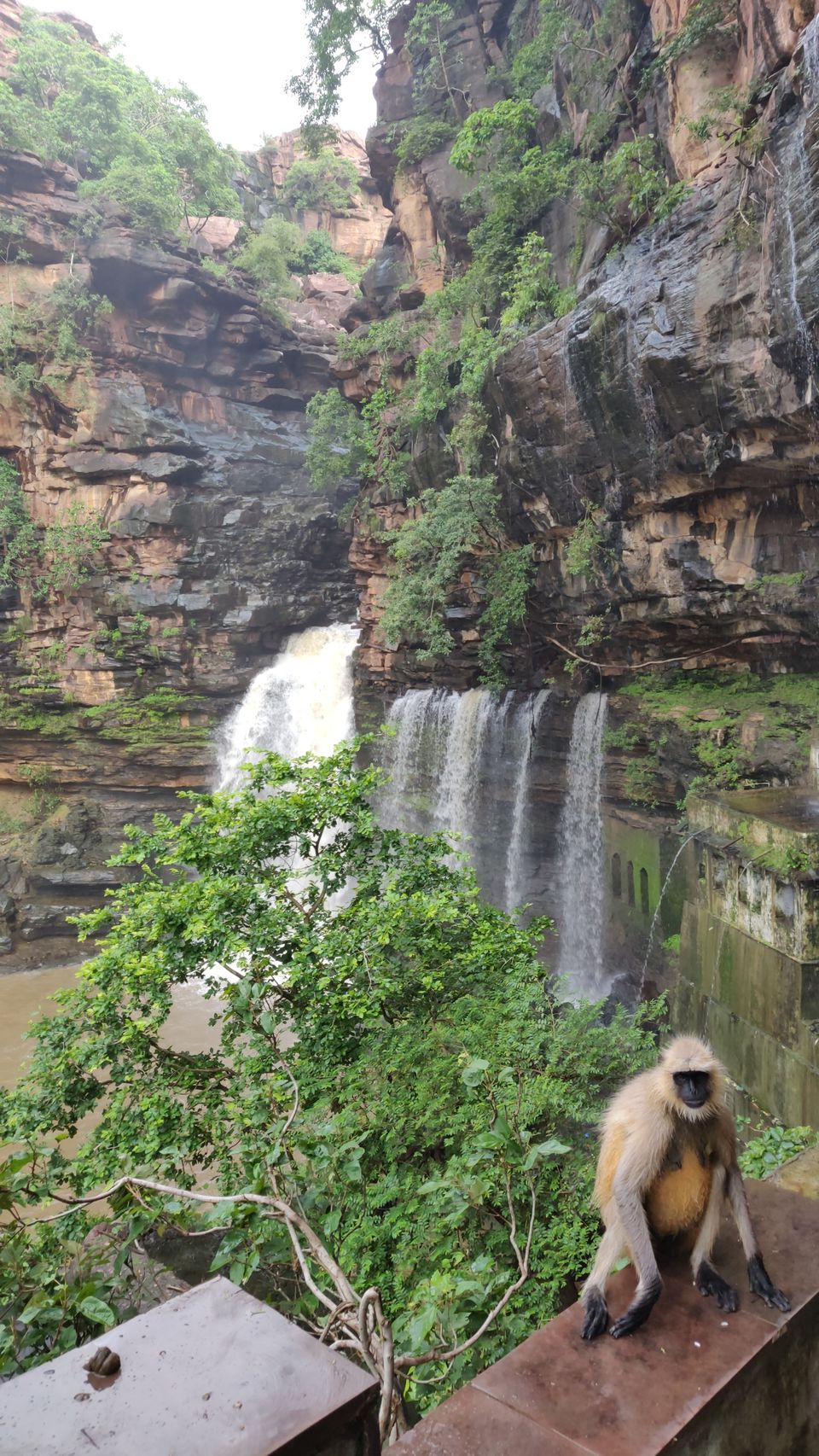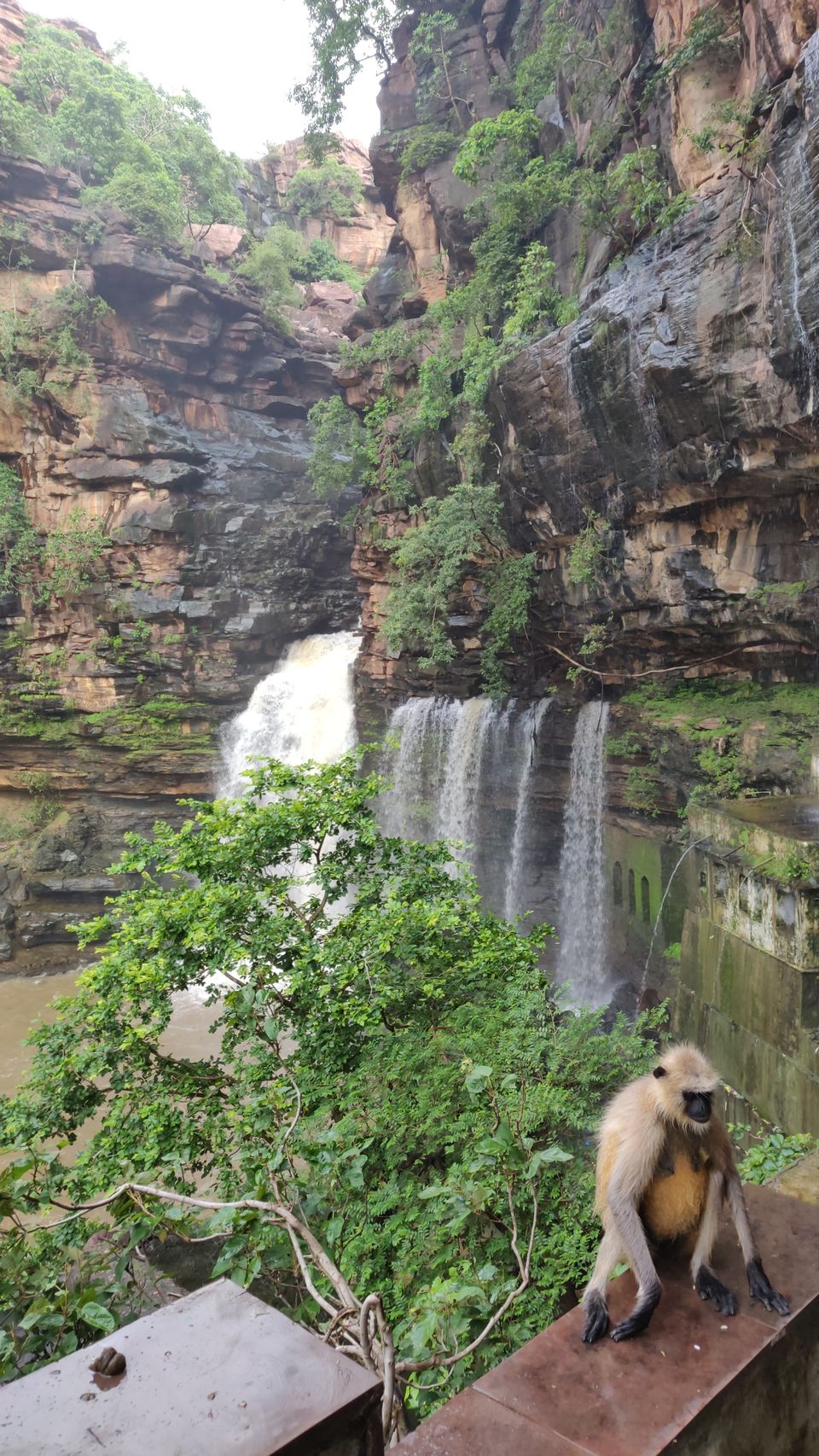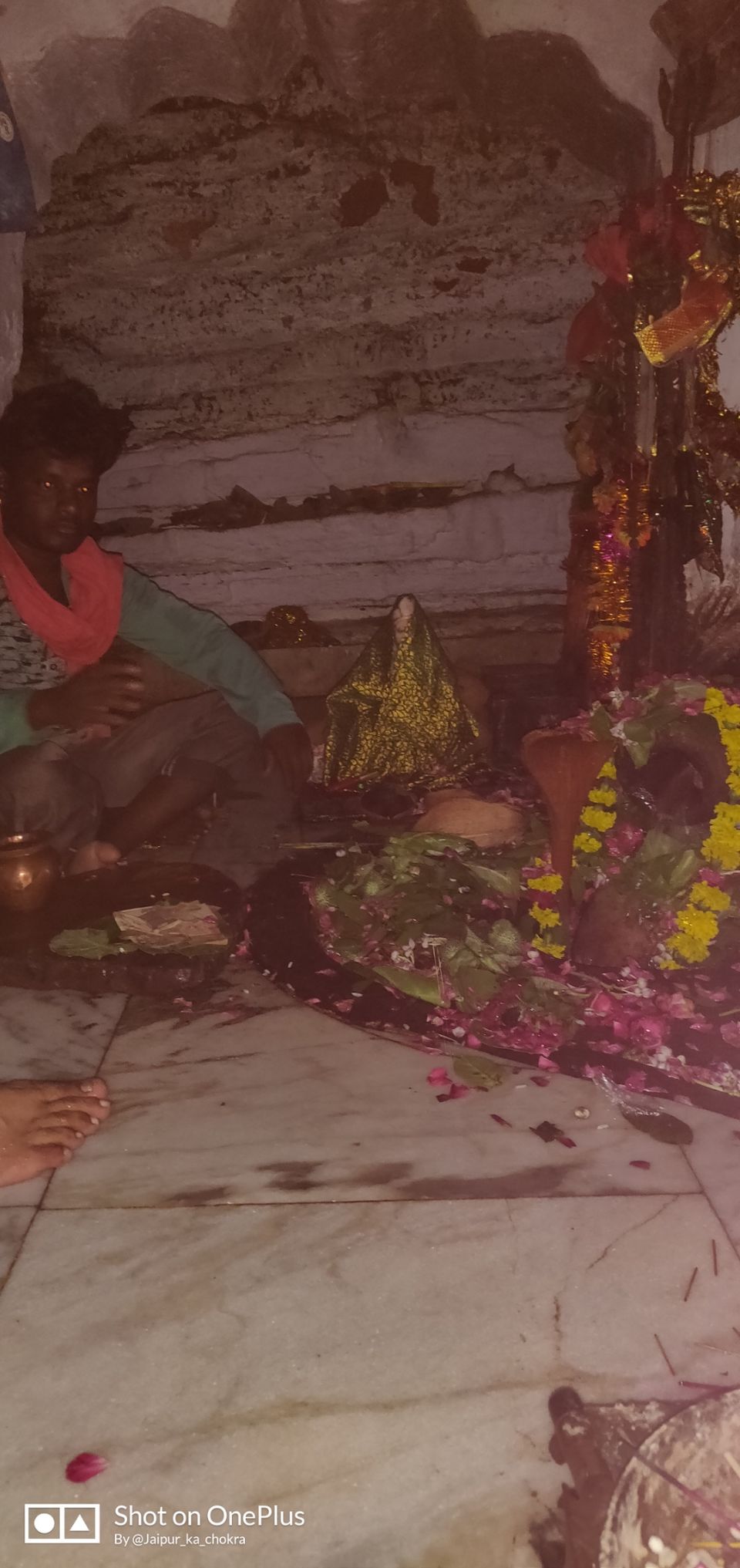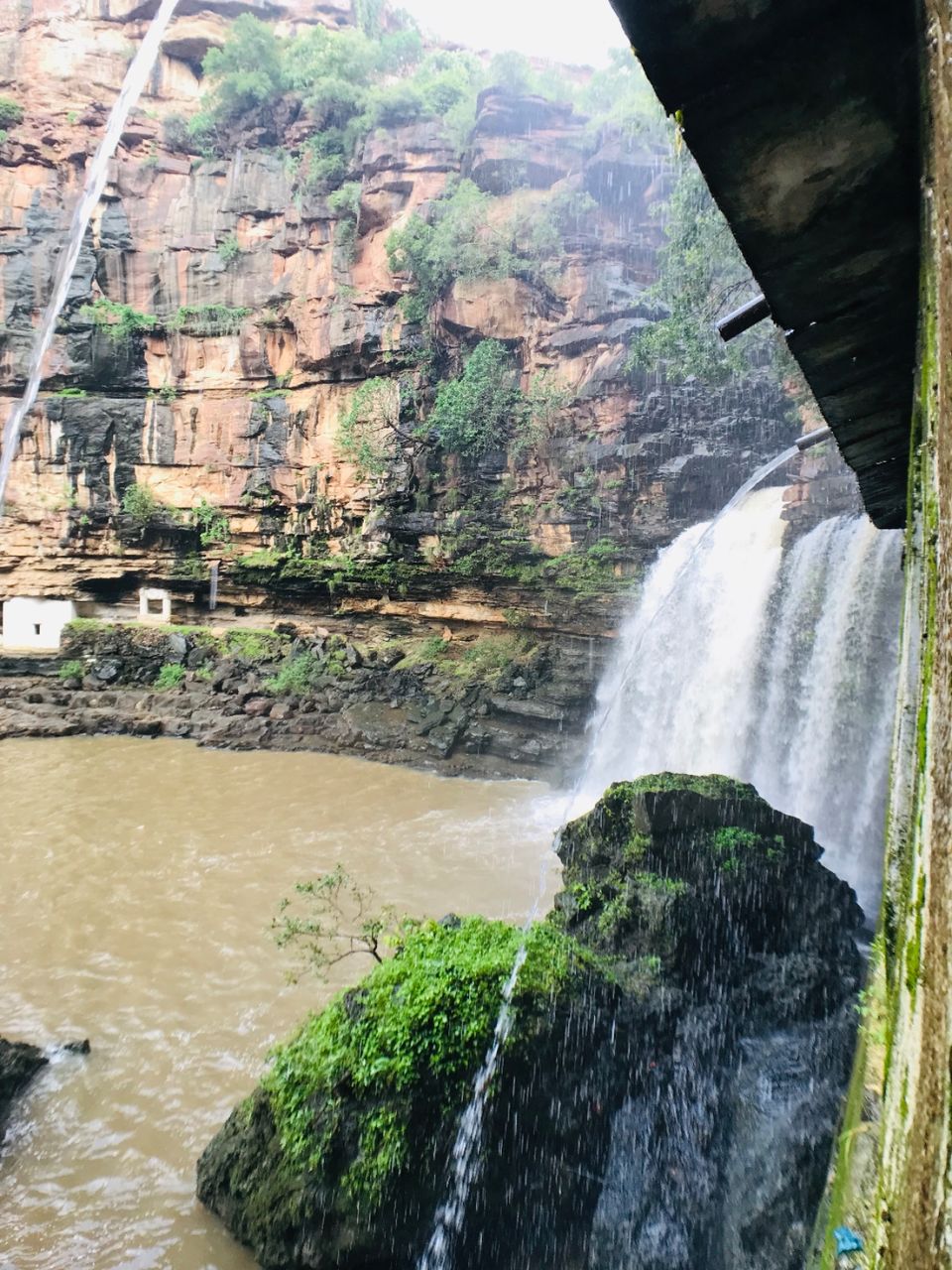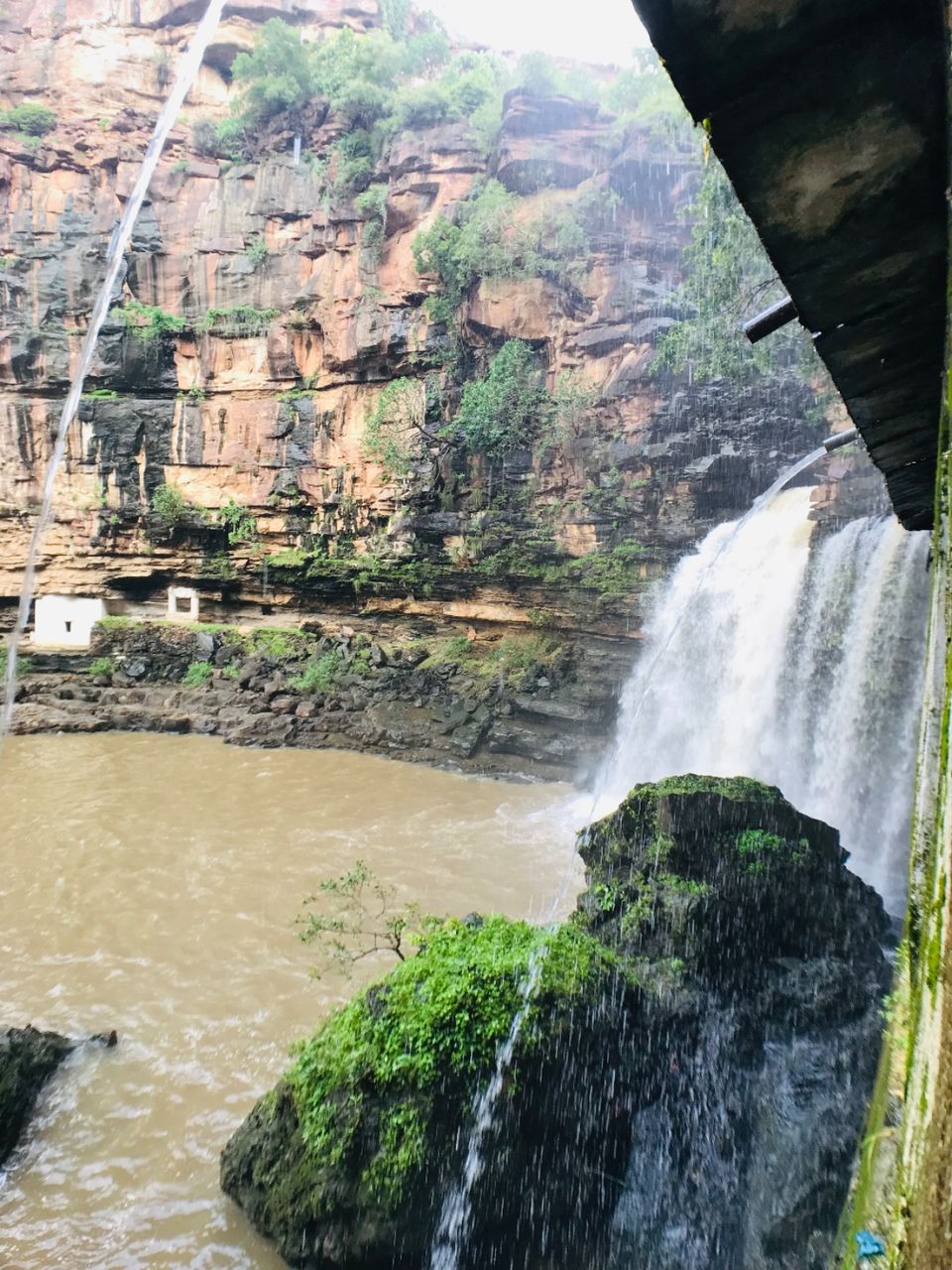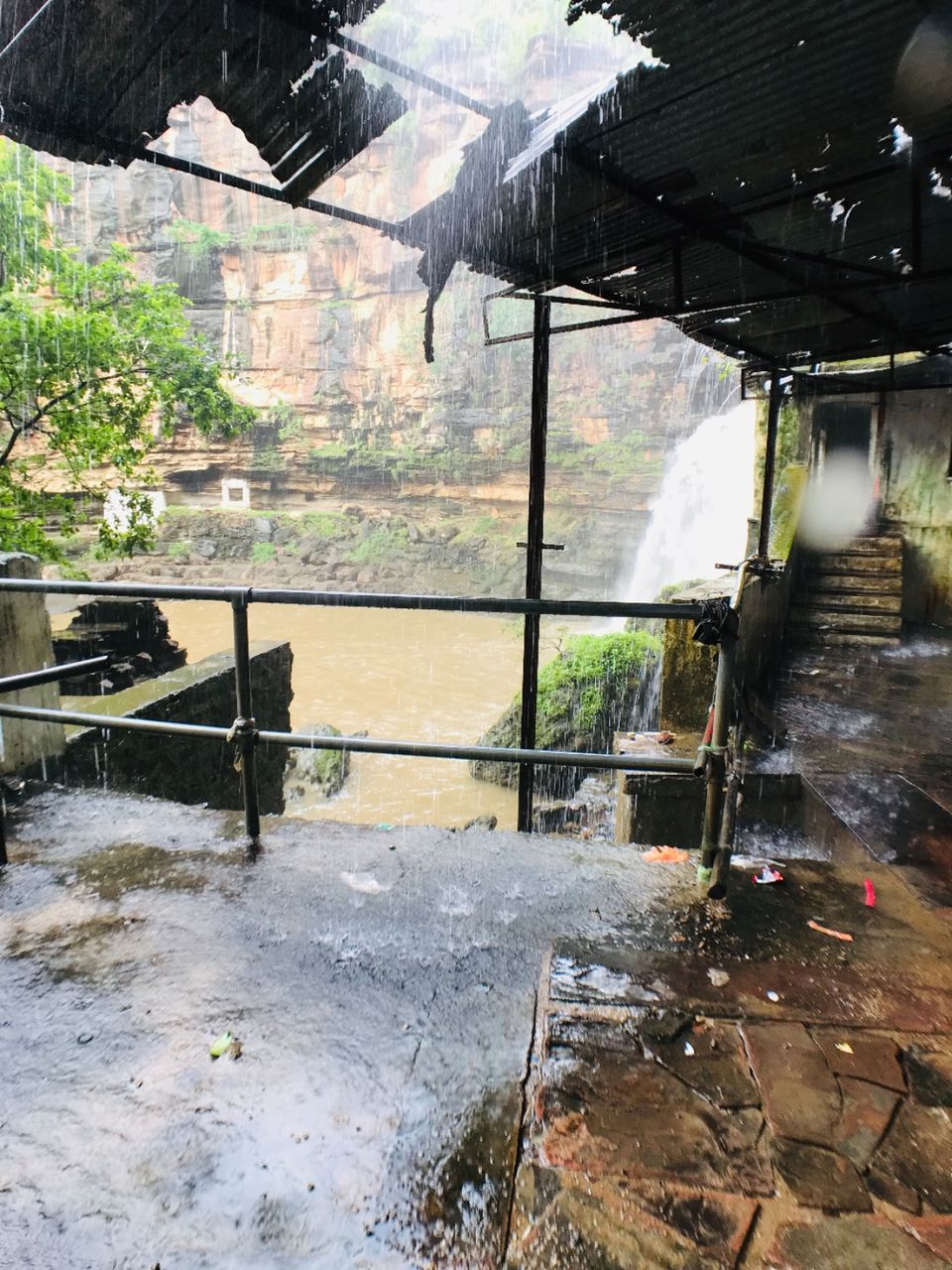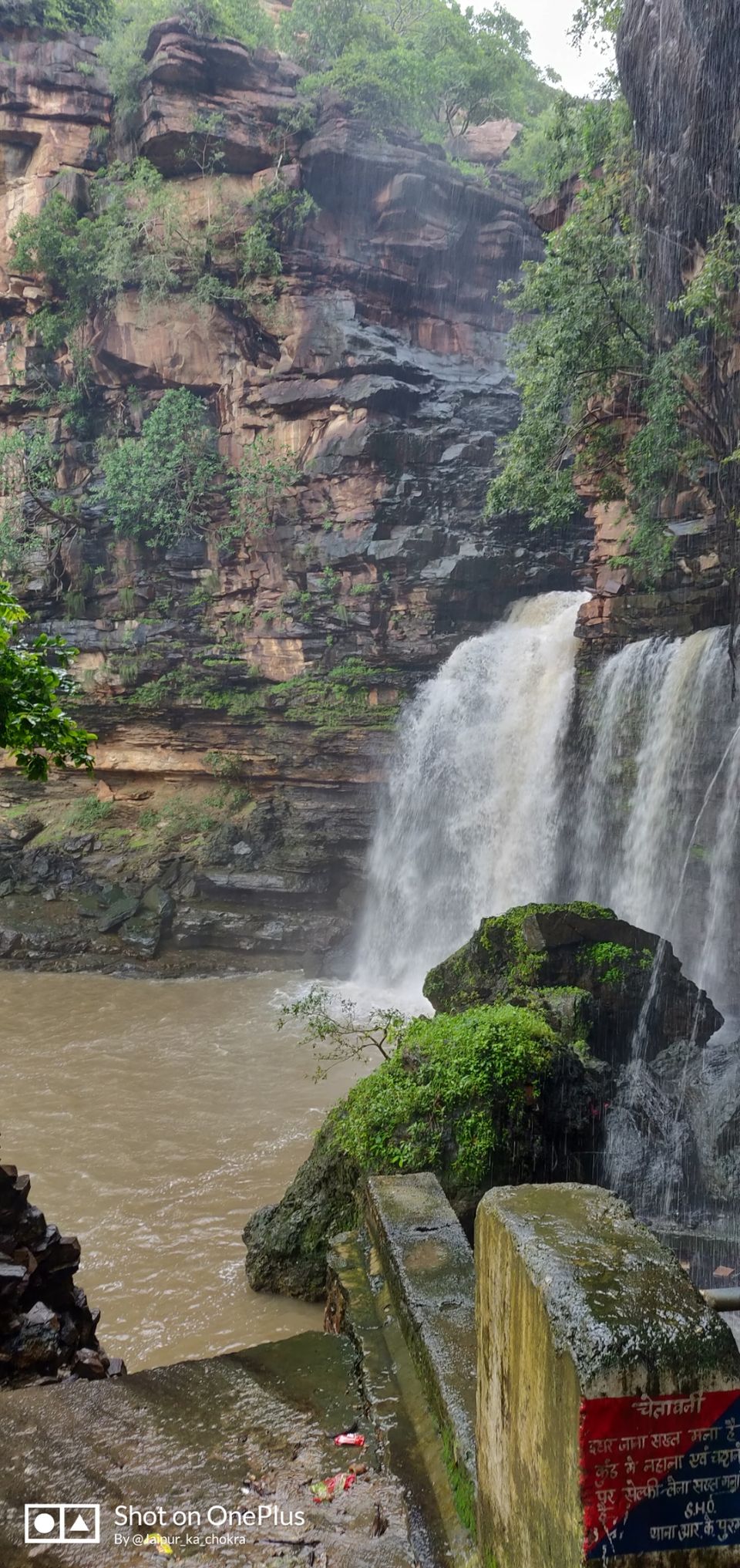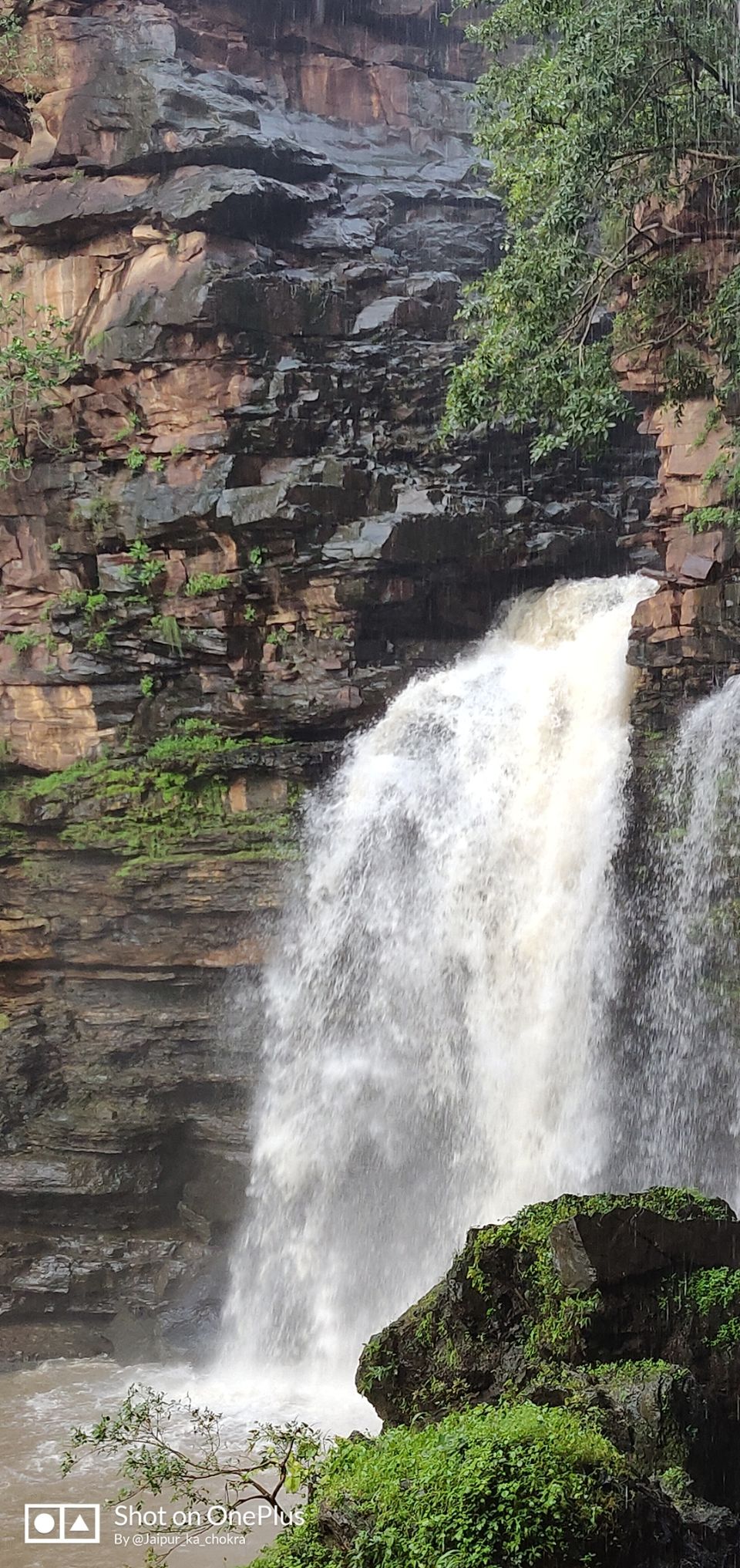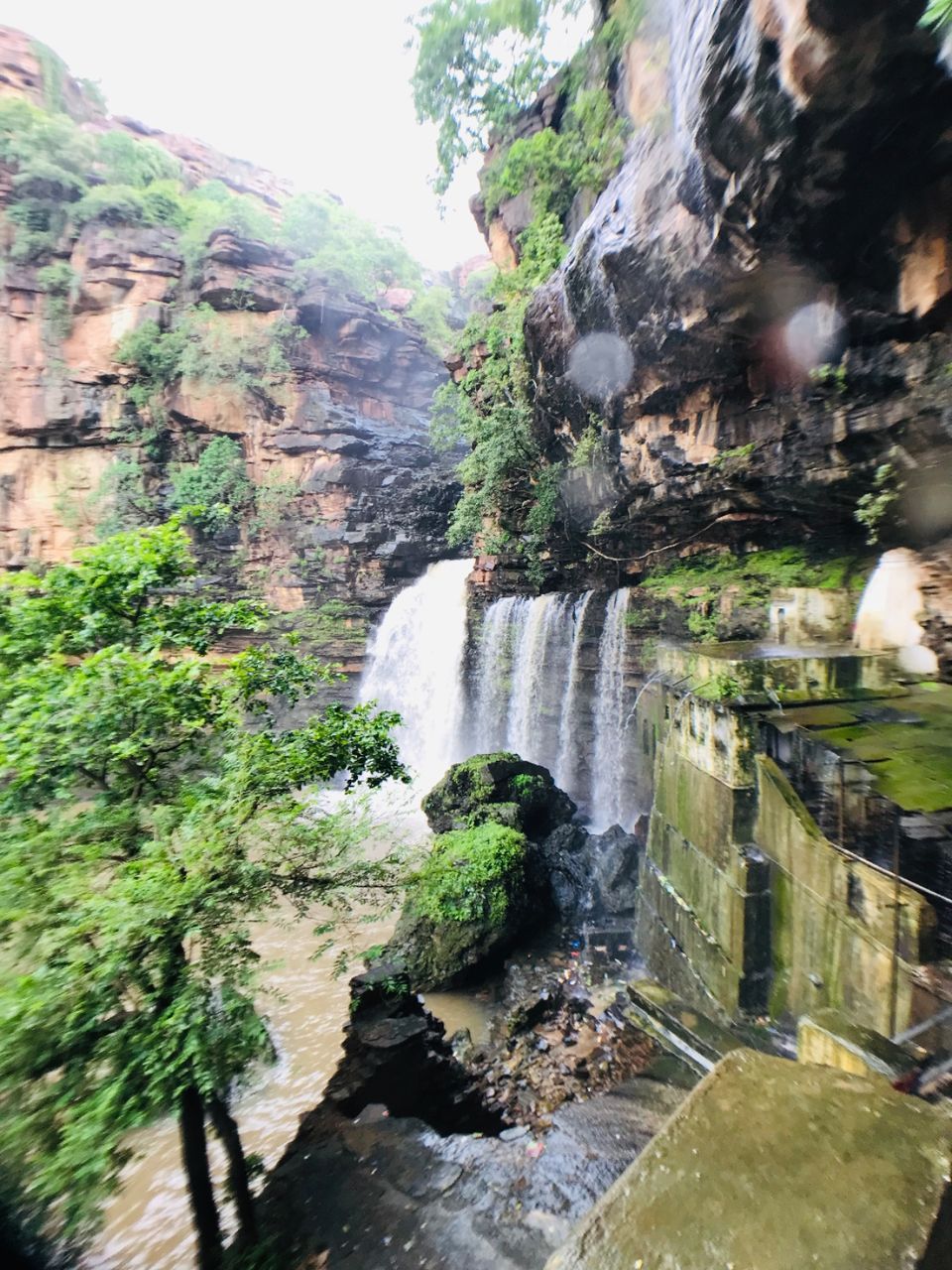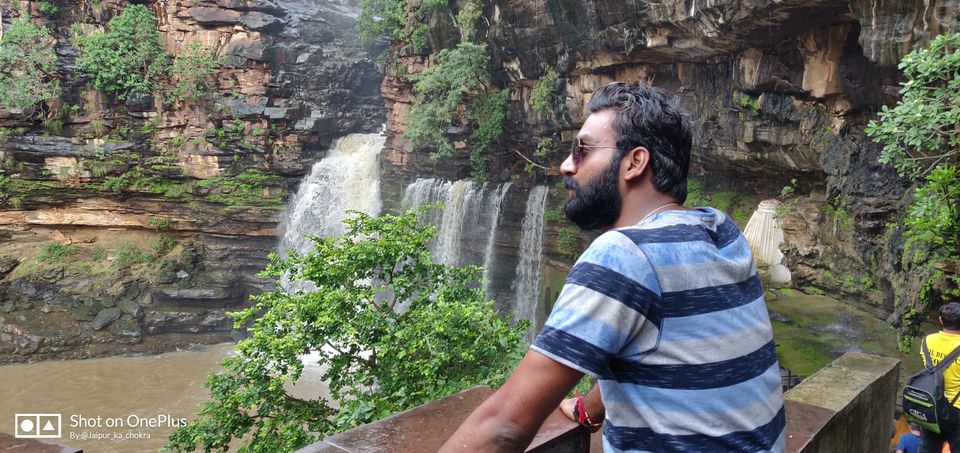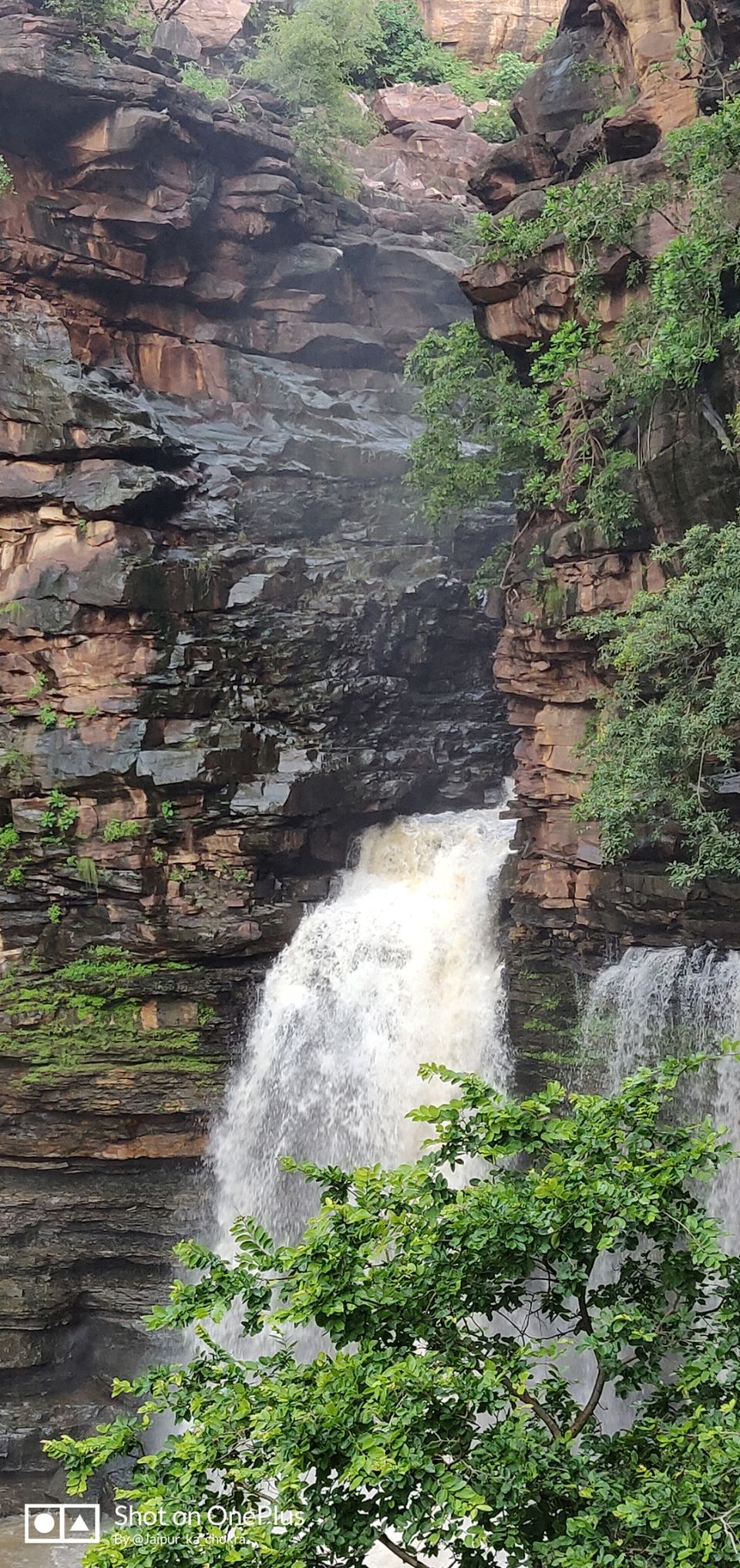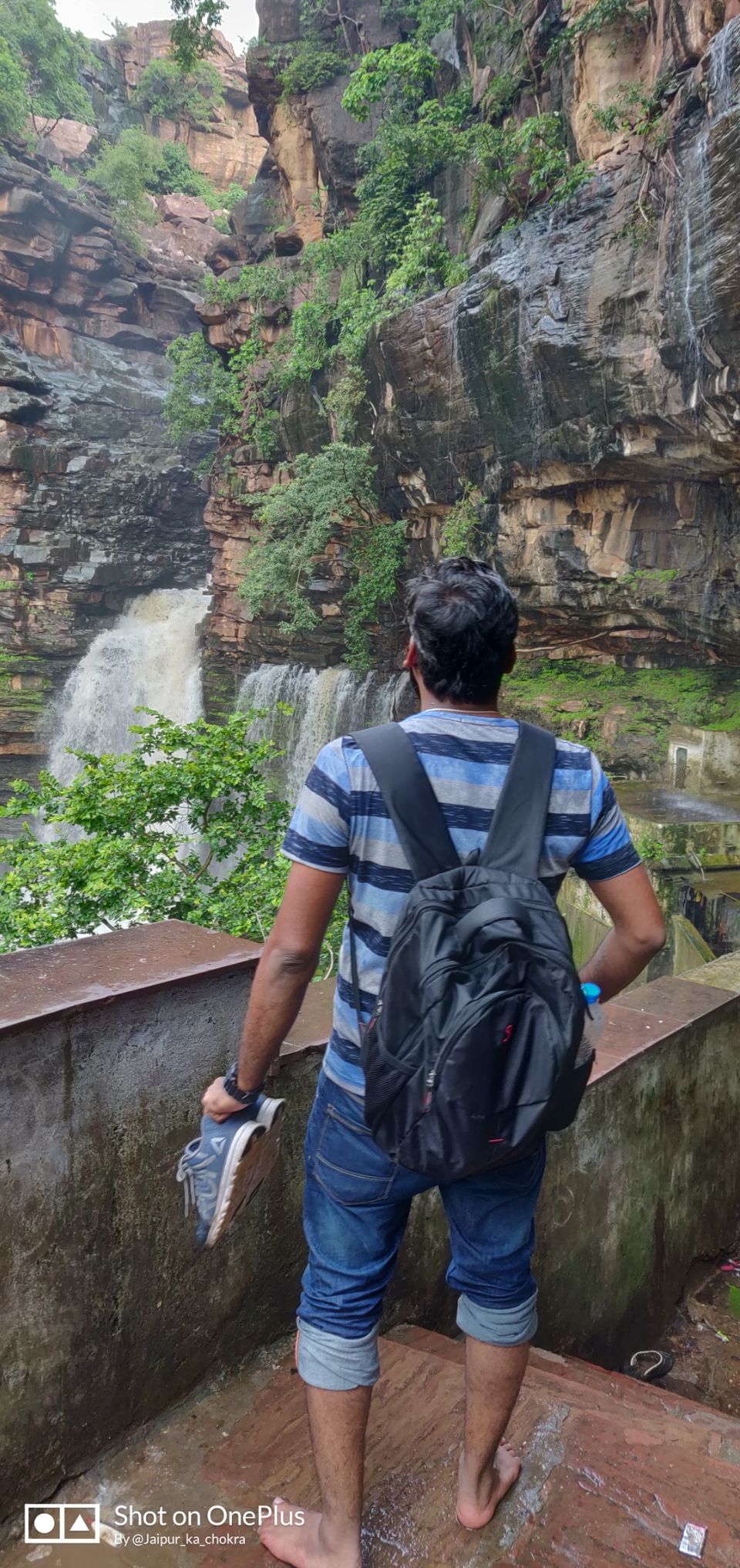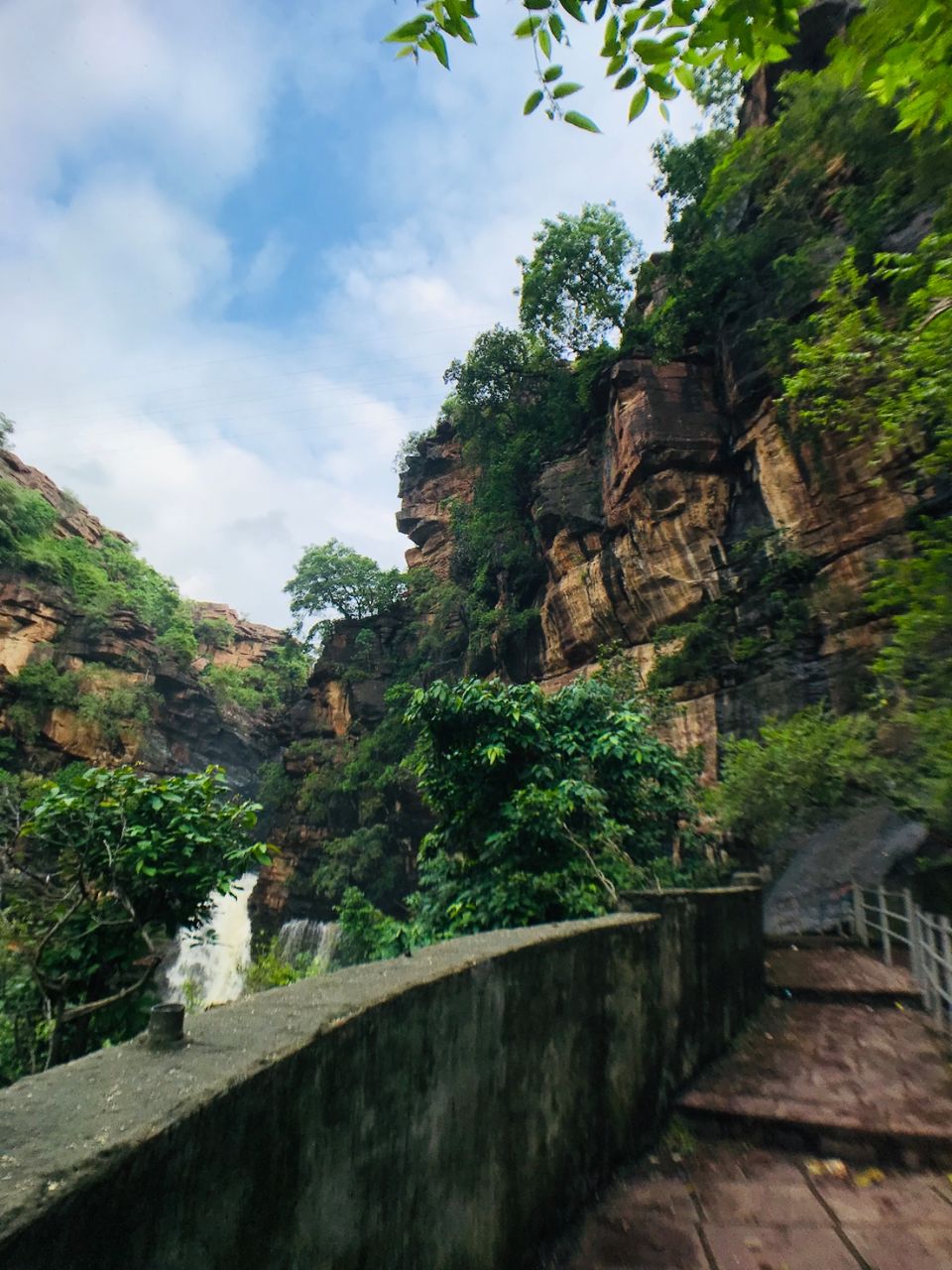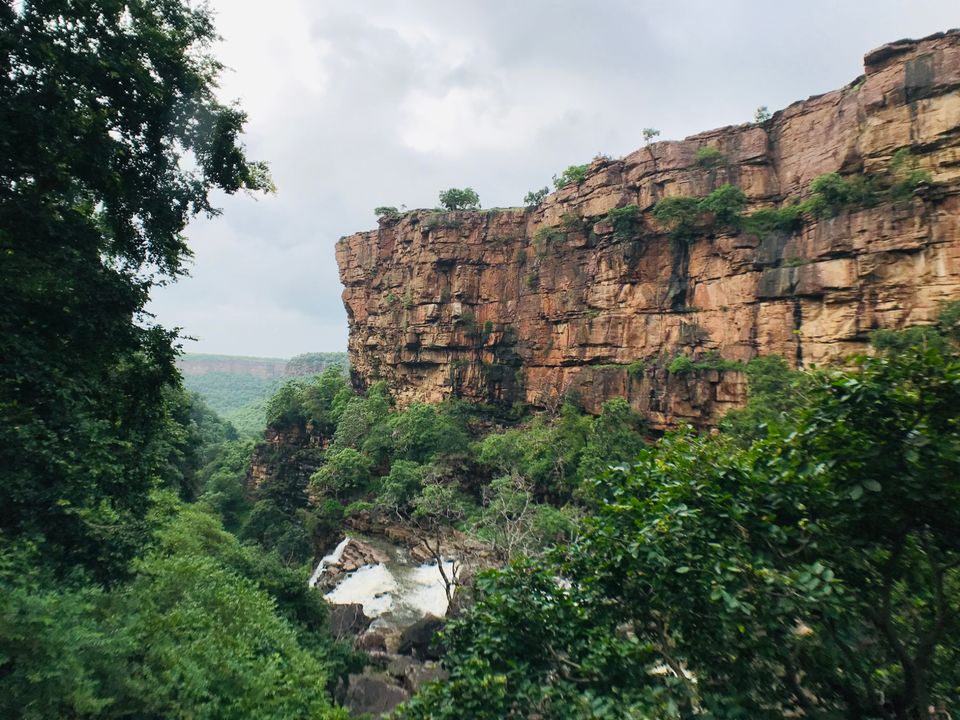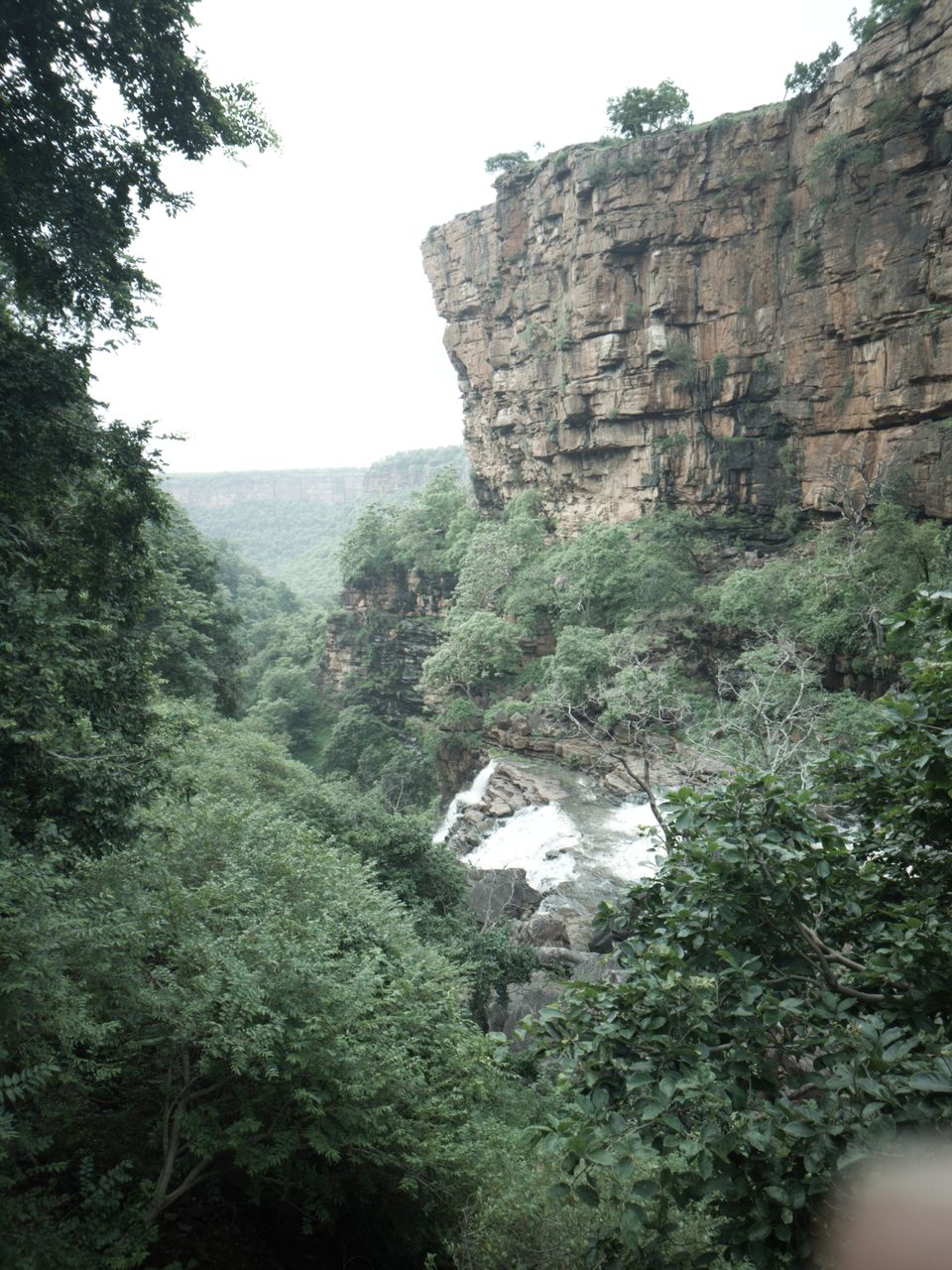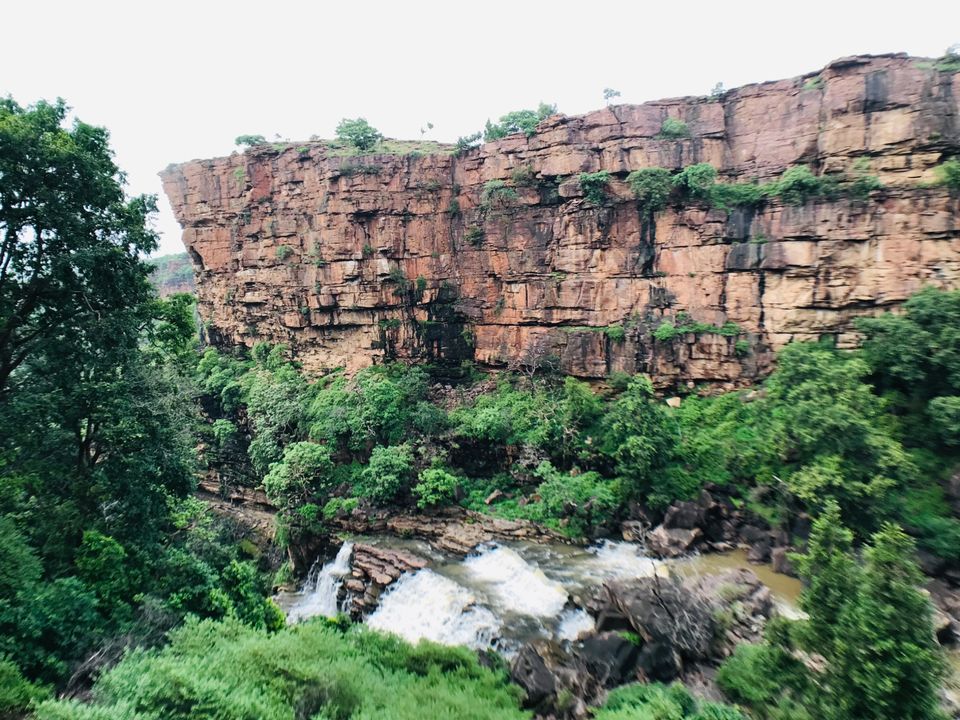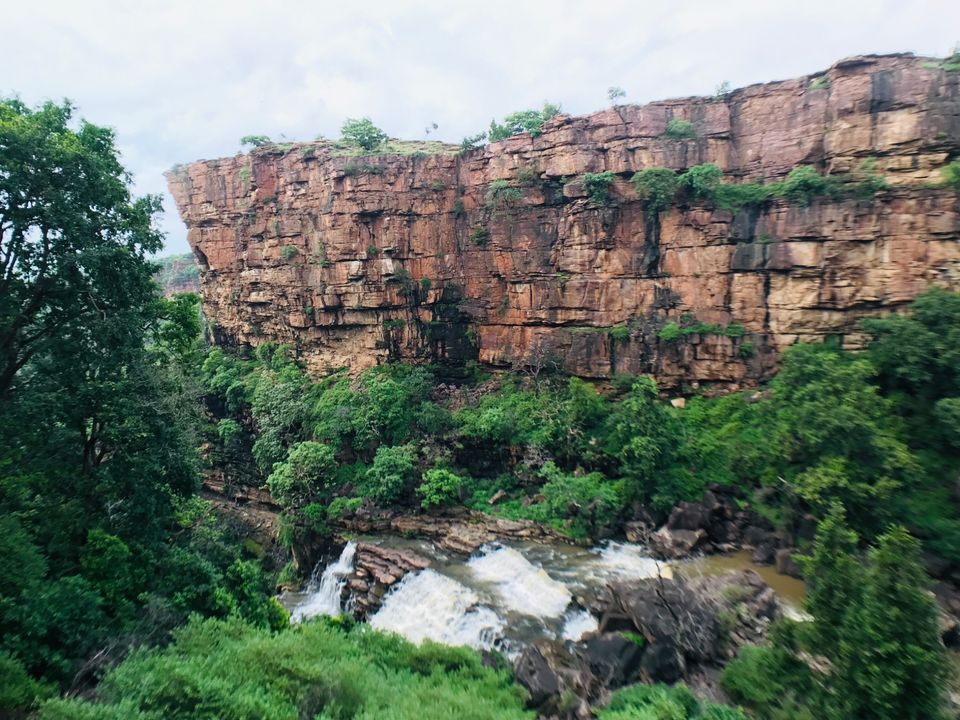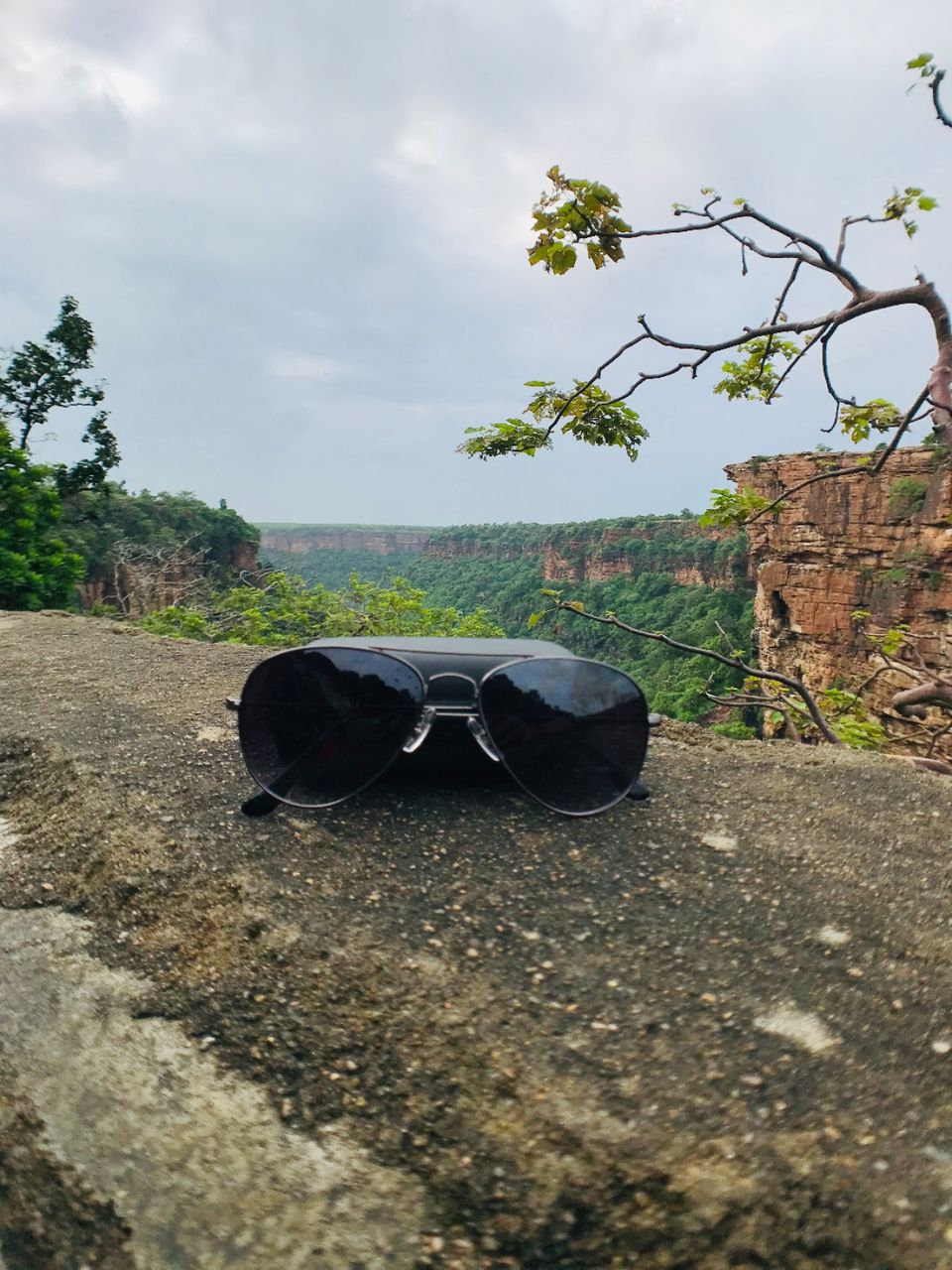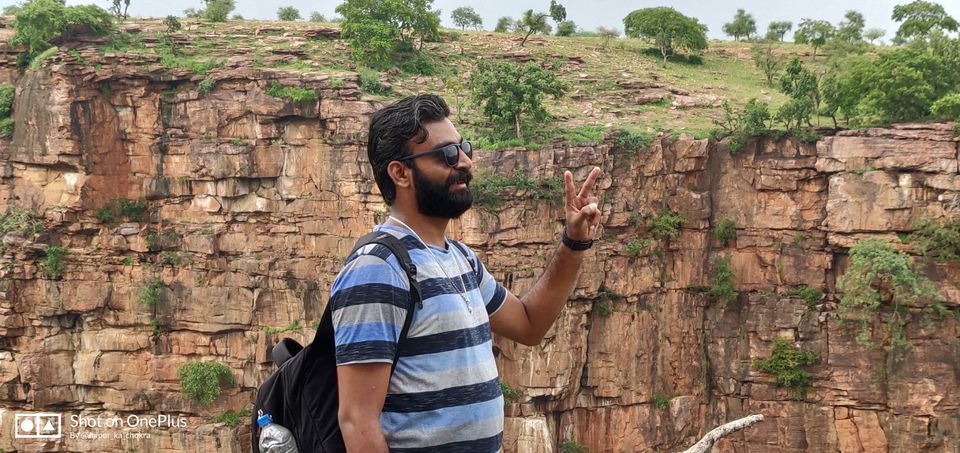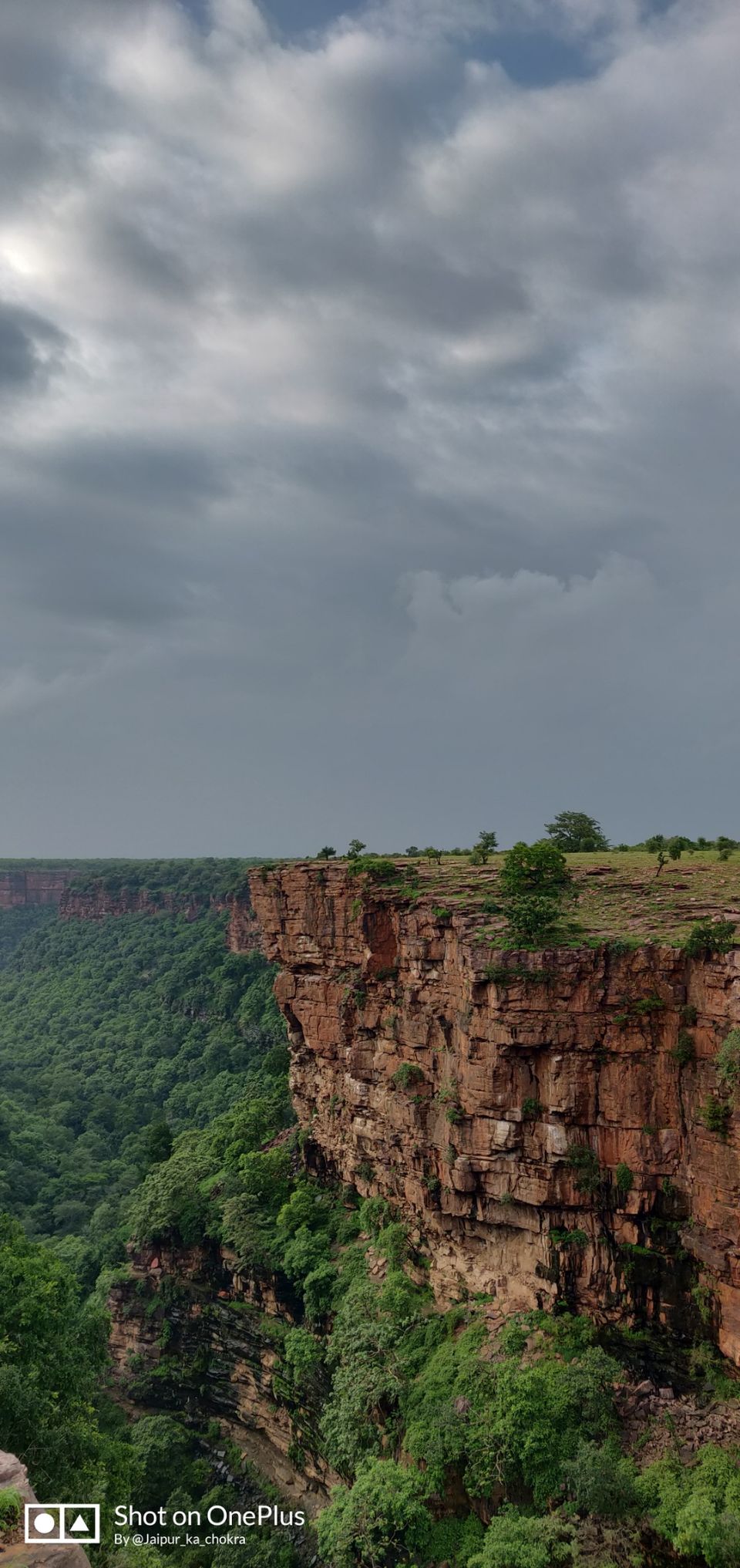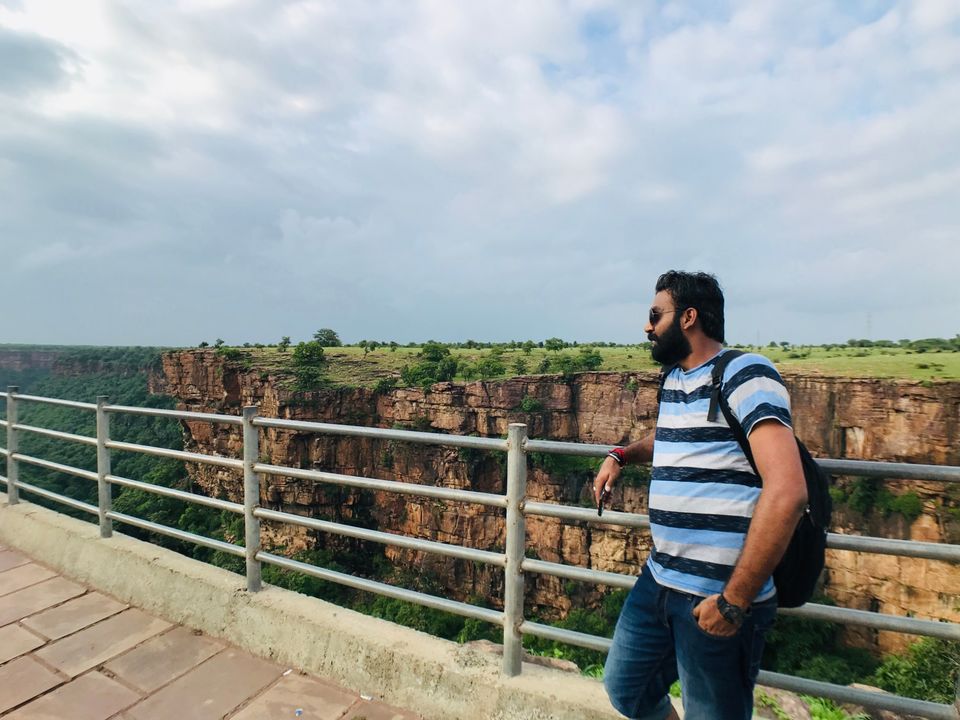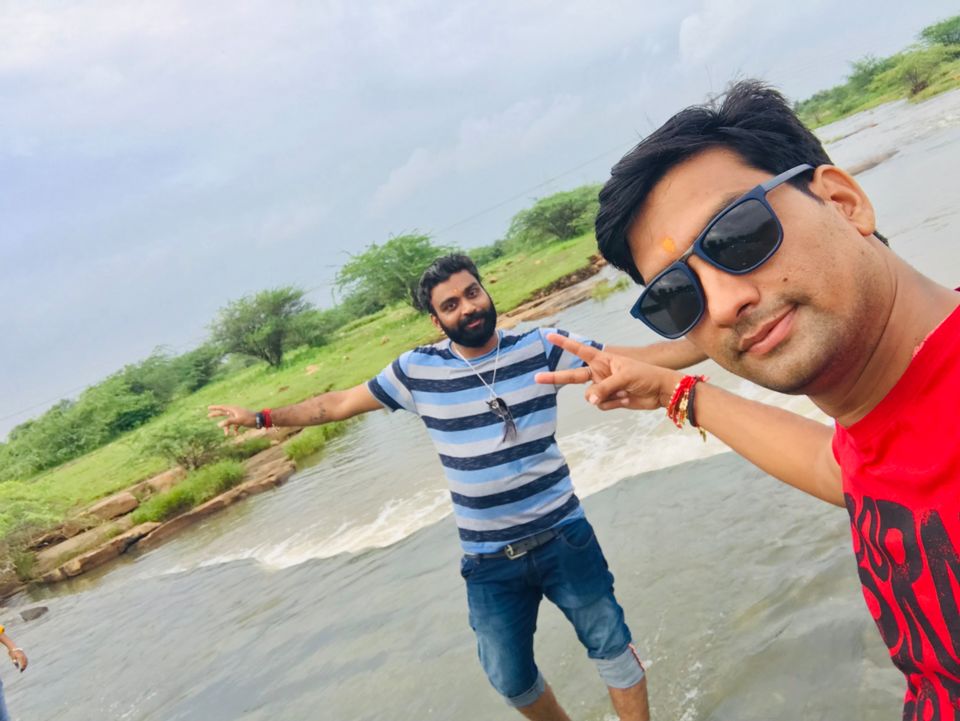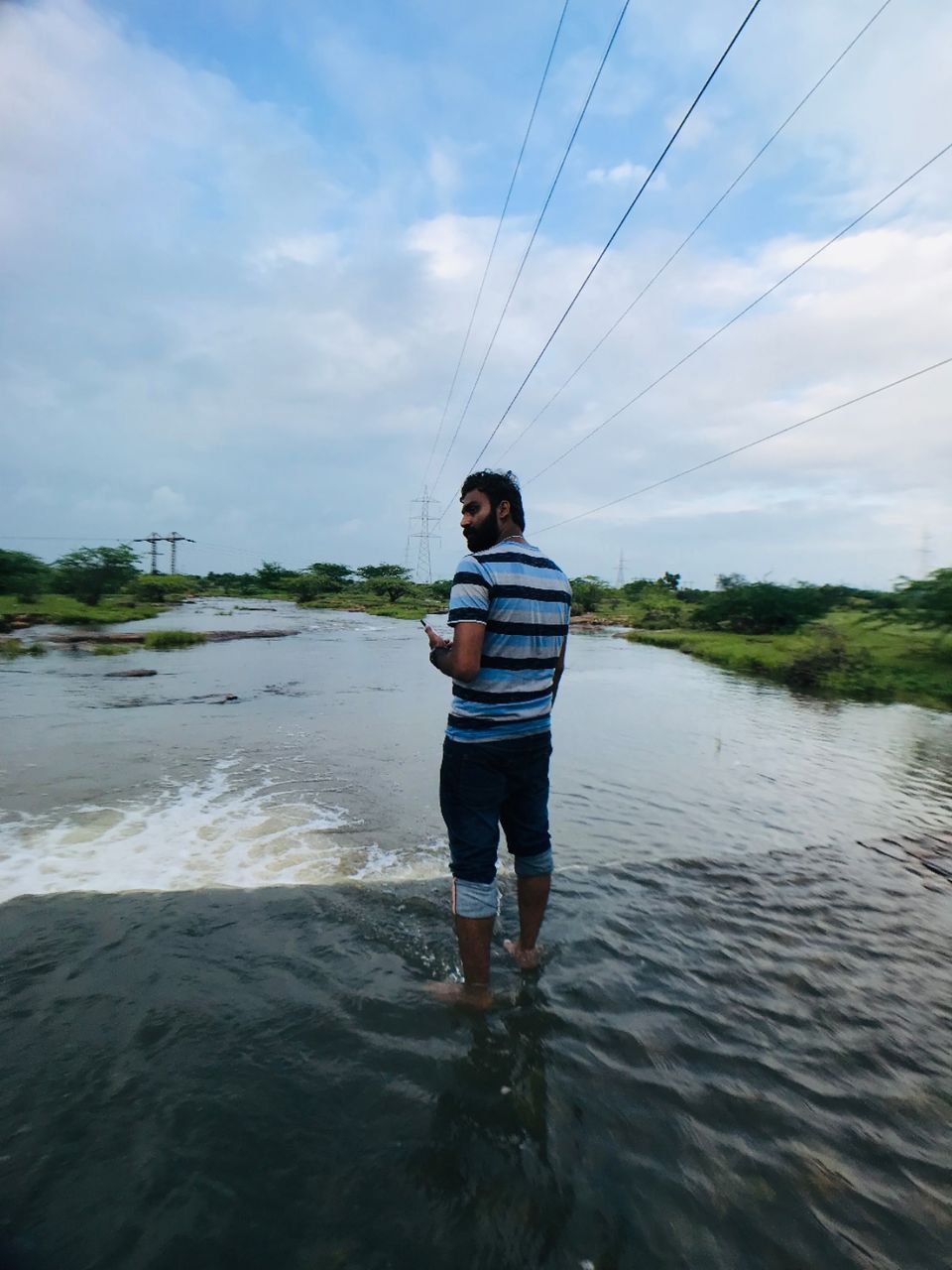 Seven Wonder Park and Kishor Sagar Talab
Never been able to visit the seven wonders across the globe? Not to worry! You can now witness all of them in a single go. Seven Wonders Park in Kota comprises of miniatures of all the Seven Wonders of the World. These include Taj Mahal, Great Pyramid, Eiffel Tower, Leaning Tower, Christ the Redeemer of Brazil, Colosseum, and Statue of Liberty. The project which was undertaken to build this garden was worth 20 crores by Urban Development Department. It took more than 150 workers to complete the project.
It has become a famous tourist spot and attracts thousands of visitors from all over the world. These miniatures have been built on the bank of the Kishore Sagar Lake thereby enhancing its beauty. People flock to the park to enjoy a lovely picnic with friends and family.
Cameras are allowed in the park so that happy moments can be captured. Also, facilities such as food stalls with delicious food at a nominal rate, lockers, and washrooms are offered to the general public. It is best to visit the park in the evening.