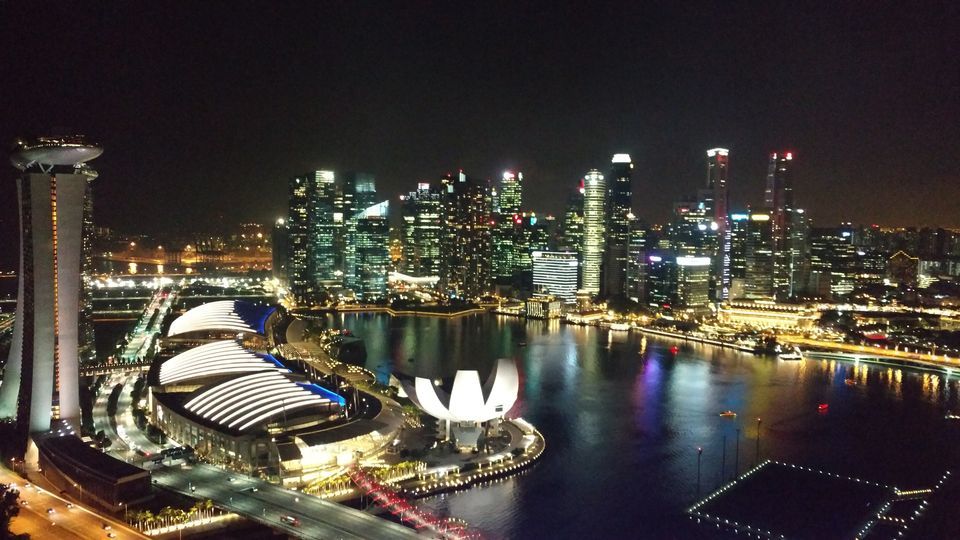 Singapore!!
This name brought me back the flood of memories. I lived in Singapore for almost three years and it was the best time of my life. This futuristic city is full of beautiful sights and unique attractions. Its cultural melting pot and the most delicious food in South East Asia (SEA) makes this city one of the most popular tourist destination in SEA. So, if you're thinking of a short holiday not too far from India, look no further than Singapore - Its an amalgamation of Chinese, Indian, Malay and Western culture will leave you in awe!!
As a travel destination, Singapore may not be the easiest on the pockets. Nevertheless, you shouldn't let that keep you from visiting this gorgeous city! To stretch your dollar, you just have to plan your trip a little early and know from where and how you can get the best deals.
Ready to visit this one-of-a-kind nation? Follow my blog to get some insider tips from a local perspective.
When is the best time to travel?
Singapore is hot and humid year-round, so there isn't a perfect time to visit weather-wise and we hardly have any seasons. The average temperature is 26-27°C and the humidity has been always above 80% no matter what time of year. The city gets a little bit cooler by the end of the year, but also rainier, though it can rain any time of the year.
• JUN & DEC: are school holiday periods in Singapore so all tourist attractions will be more crowded with families, so you might want to avoid those periods.
• NOV - JAN: This is a monsoon season so it'll be the wettest time of the year in Singapore. However, it's also the coolest, which may be appealing to travelers who hate the ferocious heat.
• FEB - OCT: June till August is the driest time of the year in Singapore. It might drizzle a bit in a couple of days, but it's hot and sunny most of the time.
So, in a nutshell, the best time to visit Singapore is all year round! It has a tropical climate so there is plenty of sun throughout the year, but also don't forget to grab your umbrella every time you step out.
Getting there
There are several ways to get to Singapore either by sea, land or air. Singapore is one of the biggest aviation hubs in SEA flying is the best way to get there. So, the majority of the visitors will be flying to Changi airport. Also, let me tell you the Changi airport is voted the best airport in the world! Hence, spare some time to check out this amazing airport and don't forget to click some pictures :)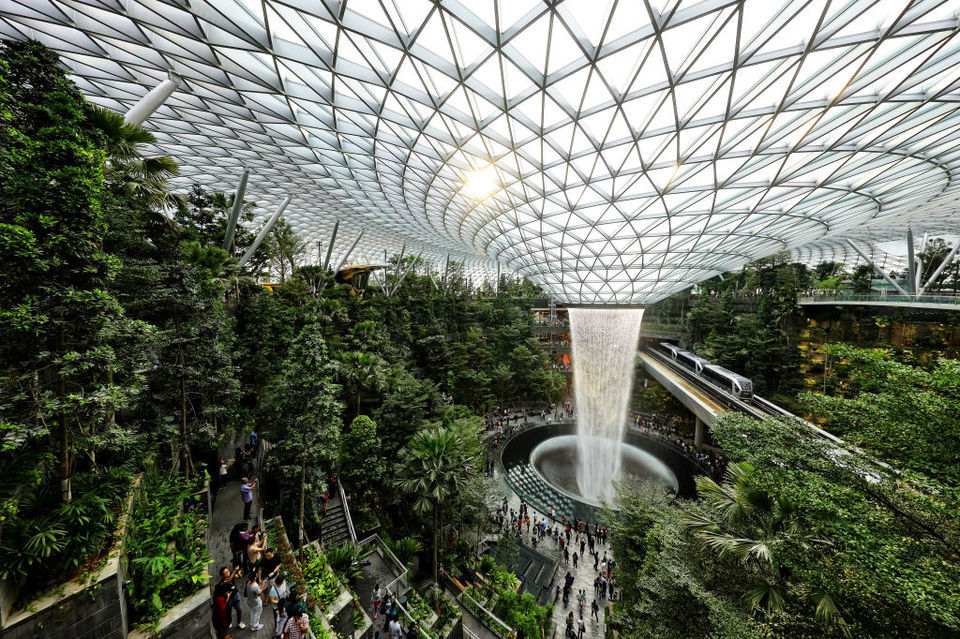 ※ Quick Tip:
When you join the queue for the cabs outside the airport, don't go for the luxury black cabs as they charge more (can cost you on an average of around $35-45). You can say no and tell the operator that you prefer a normal taxi (around $12-18).
Best way to get around
Singapore has one of the best and the most convenient transportation facilities which cover almost the entire island.
(1) BY SUBWAY (MRT): The Mass Rapid Transit (MRT) is the fastest and cheapest way to commute in Singapore. All the MRT and the public bus station have been just the walking distance from anywhere you want to go and the prices depend on where you are going.
If you are planning to explore the city as much as possible, then The Singapore tourist pass can be a great deal for you. It gives you unlimited travel for a set of the period (two-day pass, three-day pass).
If you are planning to stay a little longer then you need to check out the EZ-link card. You can purchase that for SGD 12 which includes the card fee and SGD 7 worth the credit. Later, you can recharge it according to your usage.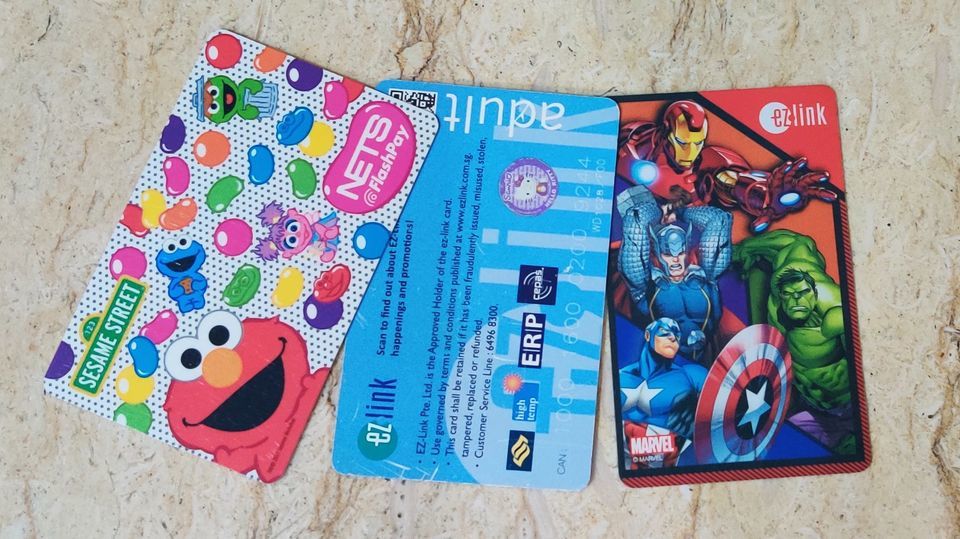 (2) BY PUBLIC BUS: This is an amazing, inexpensive option. This should get you into the city in a little over an hour, but the frequency of the bus will not disappoint you. You can use this (SG Buses) app to check the bus timings and trust me it comes exactly at the same time as mentioned.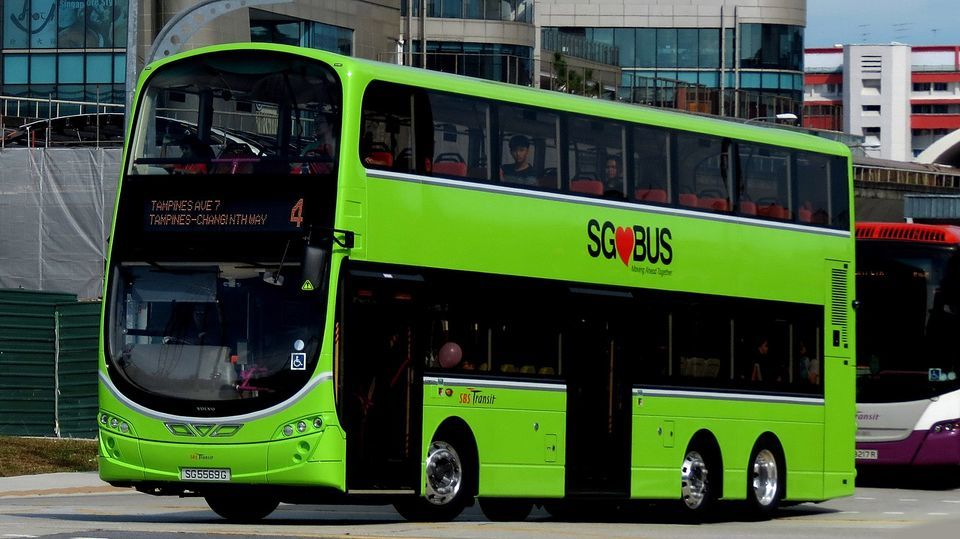 ※ Quick Tip:
You can download GoThere.sg app for finding the best way to reach from point A to B.
(3) BY TAXI/Grab: An app called Grab is popular and the ride prices are way cheaper than the traditional taxi rides. It is easy to flag down taxis and Grab, which are both safe to use anytime.
※ Quick Tip:
If you are feeling a little adventurous then you can try bike-sharing in the city! You can download the app mobike and enjoy the bike riding around the city. These are most often unlocked with an app. You can then ride the bike, and leave it at one of the many designated drop points (mostly near bus/MRT stops). Isn't it cool?
Where to Exchange Currency?
Finding good places to exchange your currency is less of a concern in Singapore because most (if not all) places give reasonable exchange rates.
Even the currency exchange booths at Changi Airport aren't bad. But if you want the best, then Mustafa Foreign Exchange at Mustafa Centre in Farrer Park is a good choice. Besides offering some of the best rates in the city, they're the only currency exchange booth that's open 24/7. If it's too far from where you are staying, then you can Google for the best money changers in Singapore that's closest to you.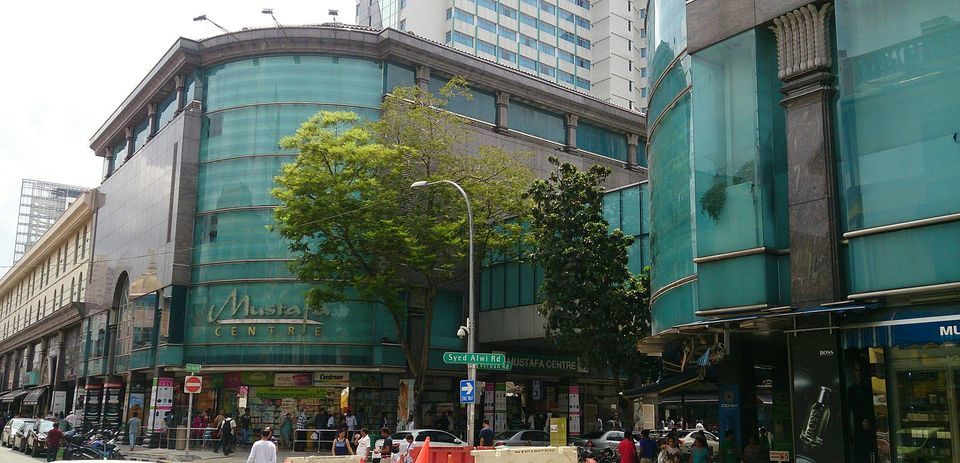 Alternatively, you can use your travel card as most shops accept credit cards. You can also use GrabPay which is a very popular wallet app that is being accepted by almost all shops (including hawker centers).
※ Quick Tip:
Another currency exchange point is at Raffles place, just outside the MRT exit gate. But it is open only until 6 PM.
Best Neighborhood to stay in Singapore
As you all are aware Singapore isn't that big, but it's such a divergent and multiracial city that you'll find many interesting neighborhoods. There is no definite list, but below is the most popular neighborhood you can check it out.
You can check these websites to book your accommodation: AirBnB | Booking.com | Agoda
(1) Little India
As the name suggests, Little India is the home to Singapore's Indian community. This area provides a culturally rich experience with lots of Indian restaurants to satisfy your Indian cravings.
The colorful souvenir shops and a good range of budget to mid-range hotels will put you right amid the city's multicultural vibe.
(2) Chinatown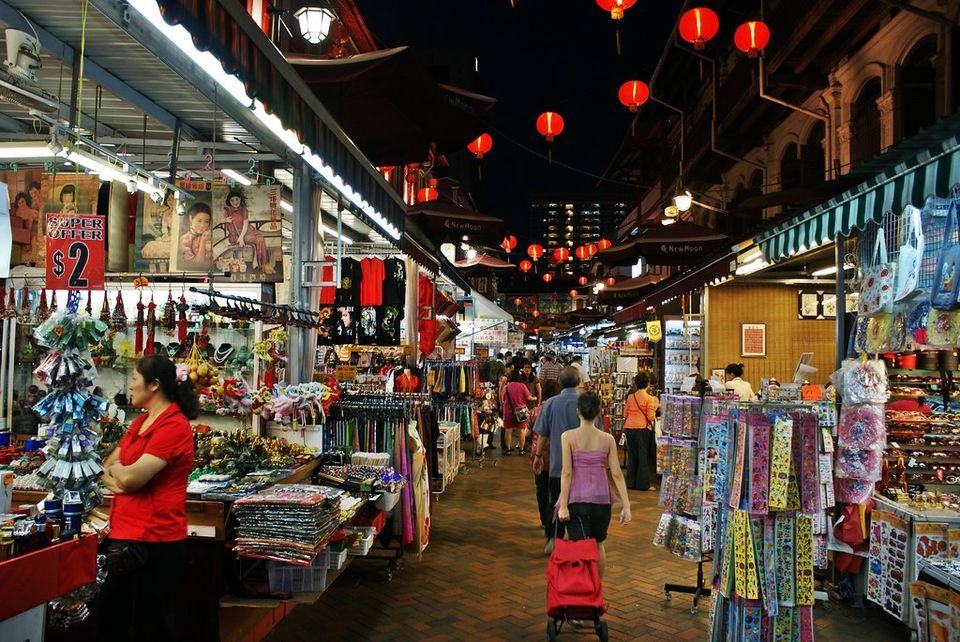 As is the case with most of Chinatown in the world, if you travel for food, then this is an excellent place to stay in Singapore. Here you'll find plenty of food options, from cheap hawker centers to trendier bars and restaurants. There are some lovely boutique hotels and hostels for all the budget travelers.
(3) Bugis & Kallang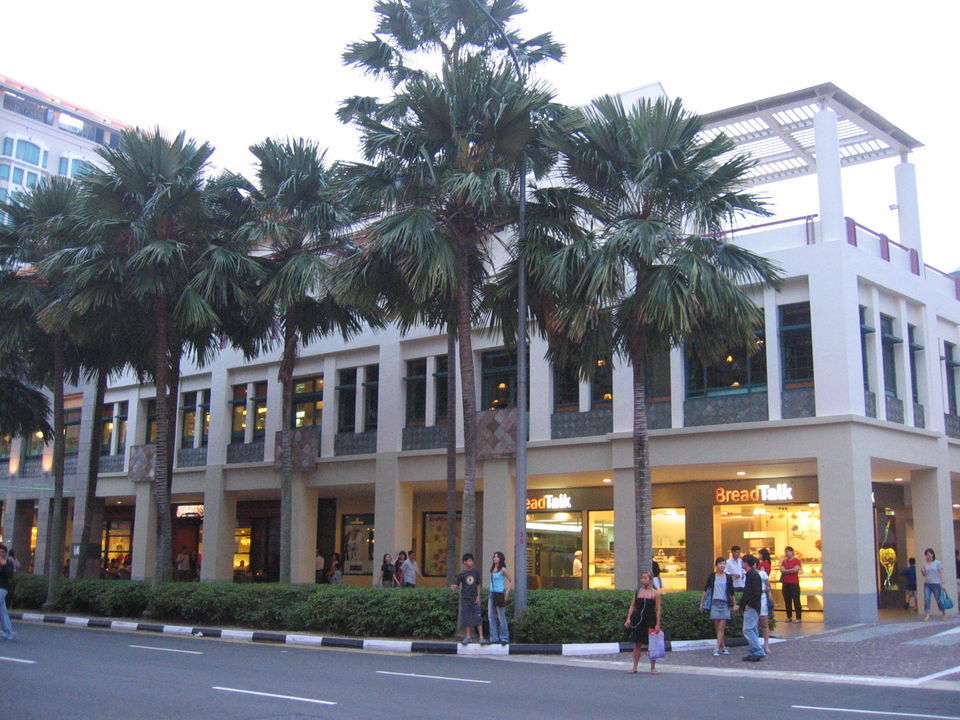 Bugis is close to several attractions, yet in a district where you can find more affordable hotels. There is a bunch of hostels where you can get to make some new friends!
(4) Marina Bay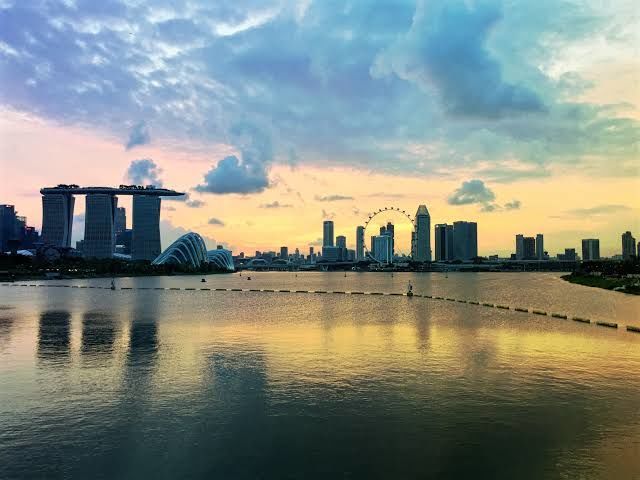 It is fairly the heart of everything. It has great activity options, ease of train connectivity, and some of the best luxury and iconic hotels in the town. The picturesque of marina bay sands is famous shots among all the travelers. This place has easily one of the most famous hotels in Asia.
(5) Orchard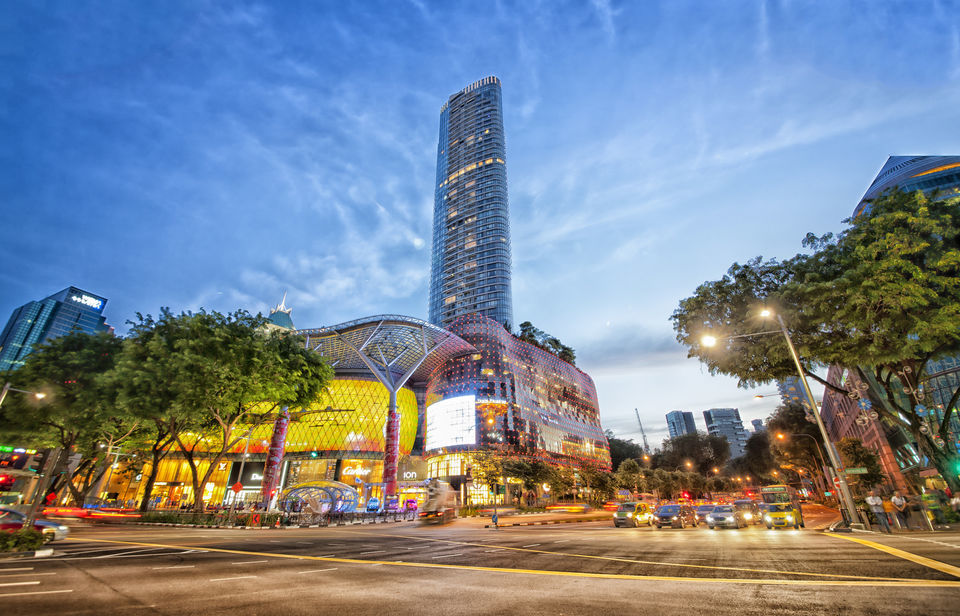 If you're one Shopaholic, then this is probably where you'll want to stay. Orchard Road is Singapore's premier shopping district. It stretches for two kilometers and is home to more shopping malls than anywhere else in Singapore.
Where to experience the best view of the city?
(1) 1- altitude: This cafe bar is one of my favorite. I have been there almost thrice and it never ceases to amaze me. This is a cafe and a bar that has a gallery up to three levels. The rooftop area gives an amazing 360° view of the city. You need to pay $30 entrance fees and that includes a free drink of your choice.
Did I mention it is 282m above the sea level? Isn't it amazing? For Acrophobic this might not be the best option.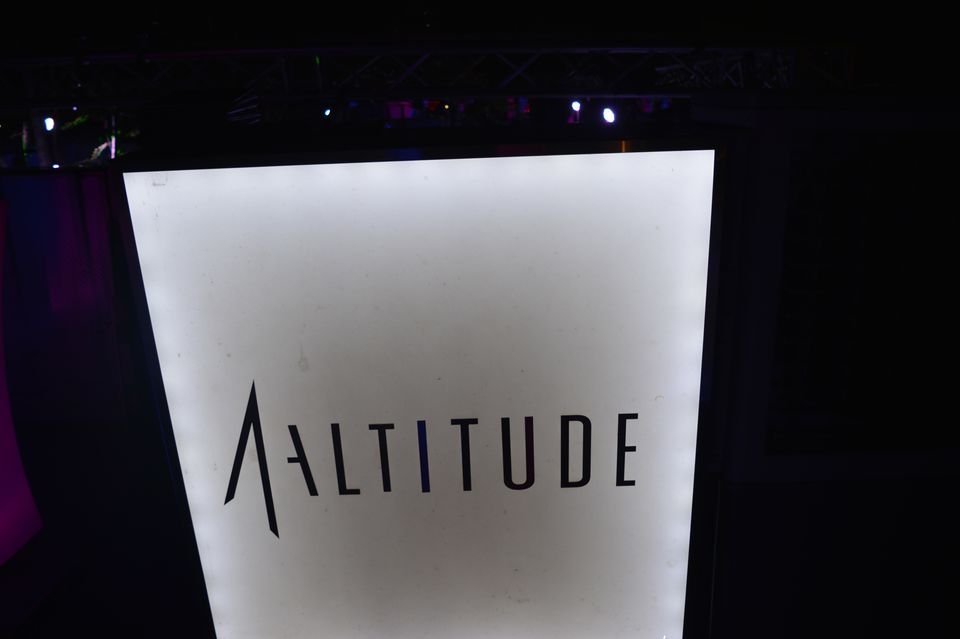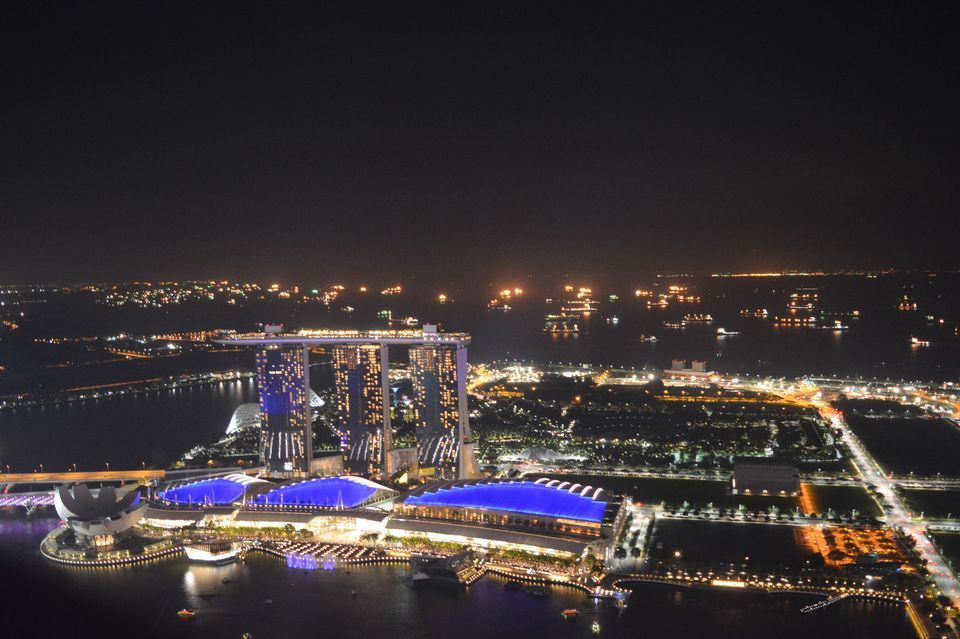 (2) ION Orchard: This is the shopping mall. Make your way up to the 54th floor to enjoy the mesmerizing view of the city.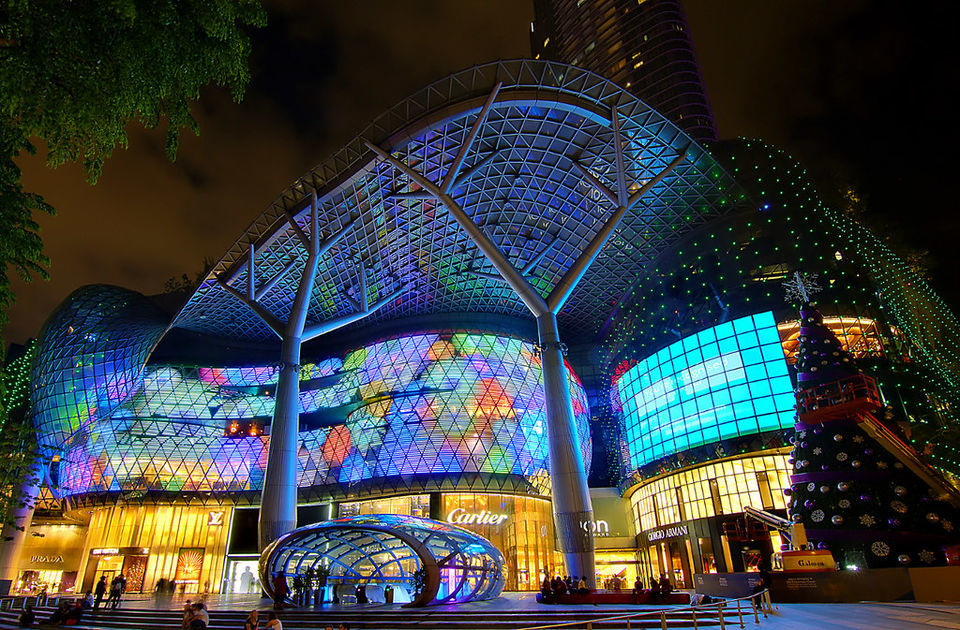 (3) Rooftop Bars: Again! Don't forget to check out my favorite Smoke and Mirrors bar located in the National gallery. Zafferano and Level33 have an amazing view too. There are plenty of other options that you can Google.
Best places for shopaholics.
(1) Orchard Road: Surrounded by local and international department stores, boutiques, and mega malls on both ends, Orchard Road is the most famous spot for the best shopping in Singapore.
(2) Marina Bay: This glorious attraction in Singapore has a bunch of famous and expensive malls. From local brands to international ones that you may have never heard of, everything can be spotted here at a price you might have to think about twice.
(3) China town: For budget travelers, this is the best shopping place. It is certainly a great place to buy spices, souvenirs, and clothes. Also, you can open your heart and bargain as much as you want.
(4) Little India: This vibrant place is a haven for every tourist who wants to indulge more in shopping. The easy connectivity of the lanes makes shopping and walking around a cakewalk.
(5) Haji Lane: The cute vintage stores and boutiques in this Arab Quarter offer an interesting mix of clothes and accessories. Needless to say, it's the best place in the country to shop the most unique things.
(6) Bugis Street: It is known for being the cheapest market in the country for buying souvenirs, accessories, clothes, electronics, Houseware, and cosmetics. With over 800 stalls here, you can spend hours browsing through the innovative collection, and exploring eateries for a fun and friendly shopping experience.
Some fun facts to know
• The tap water is safe to drink in Singapore. So, instead of buying single-use water bottles, bring a refillable one and carry it with you as you explore the city. Show some mercy on the planet :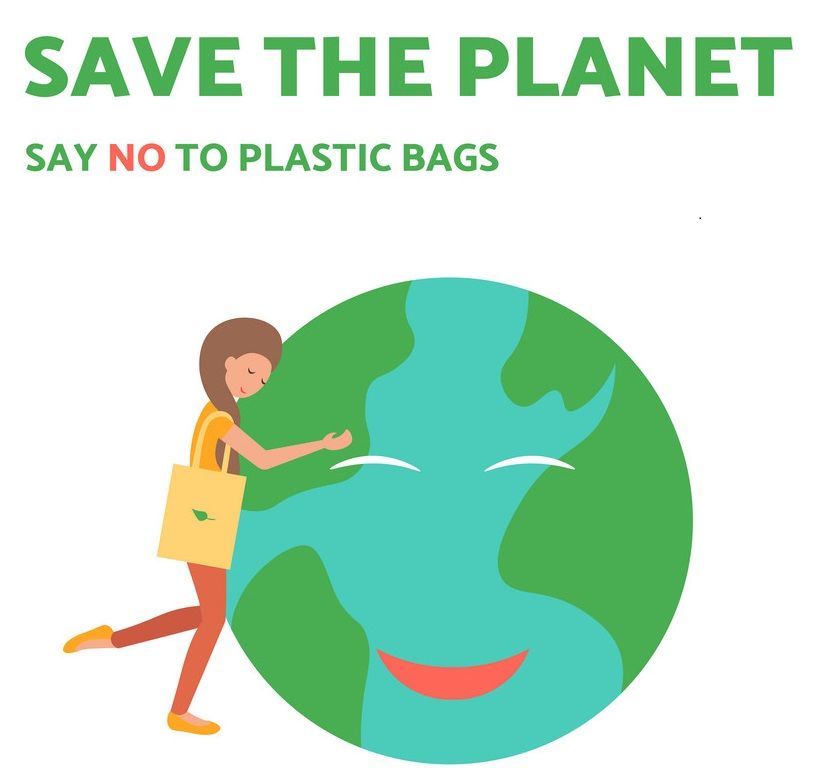 • Singapore is probably best known as "the country that banned gum and spitting" as it is illegal to spit on the street, sell or own chewing gum, and gum can only be bought with a prescription from a doctor. Isn't it amazing?
• You are not allowed to eat or carry Durain in MRT :D. I personally didn't like Durain at all, but for Singaporeans, it's their most favorite fruit. Take a chance and try it if you can.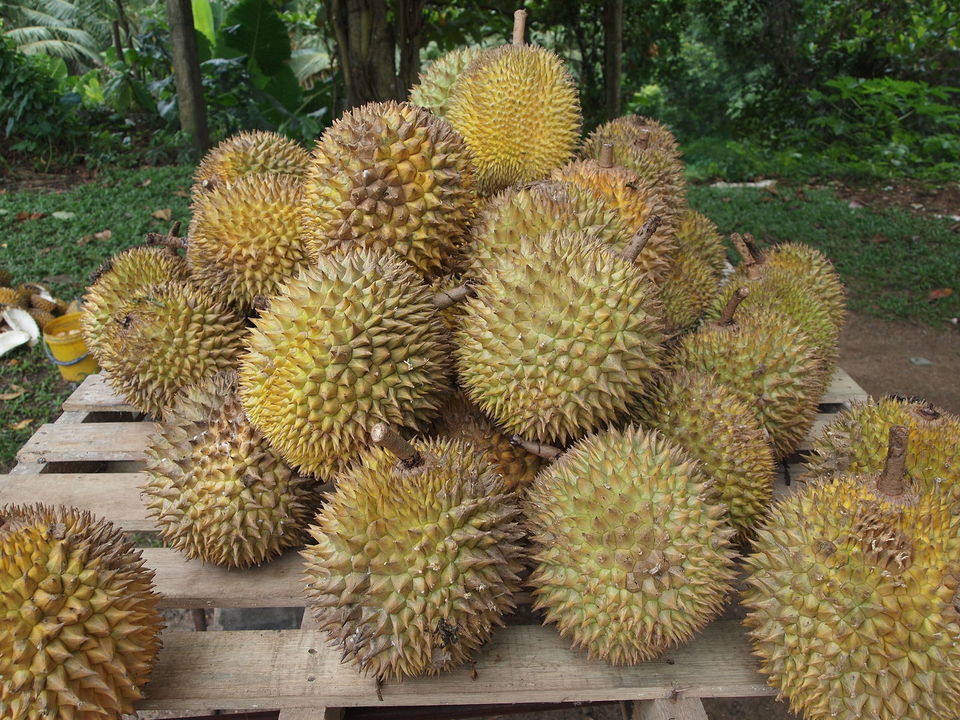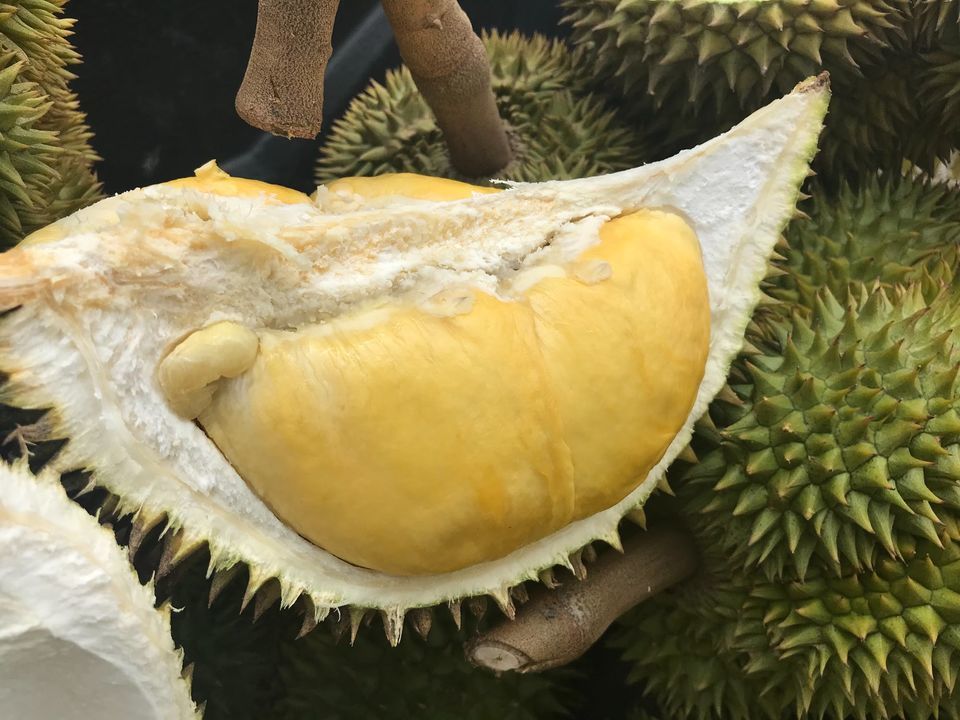 • In Singapore, you can learn to speak Singlish! It is a colloquial language that is a mixture of various languages. Singaporeans add a word at the end of their sentences that may mean different things and contexts.
Trust me it is so much fun to speak and learn Singlish :)
To illustrate:
I don't have it (English)= I don't have lah (Singlish)
For some reason, I don't have it. = I don't have leh
You had your lunch? = Lunch already?
Want to know more about Singapore? Follow me to my next post lah!
Check out amazing attractions and local food in Singapore.
Thank you for stopping by and reading my post. Do post your comments if you have any questions and I'll be happy to answer them.
Have a shiok time in Singapore lah :)