There's an insane amount of delicious food to eat in Singapore, and being a melting pot of cuisines, it incorporates a rich heritage of food dishes consisting of Chinese, Indian, Malaysian and Indonesian influences.
One of the most popular styles of dining in Singapore are hawker centers, where you'll find dozens of stalls serving budget meals, and often some of the tastiest food in the city.
For those of you who don't know, a Hawker Centre is a big open-air food court. They're usually pretty basic with tables, chairs and toilet facilities.
My favorite hawker centers in Singapore:
• Chinatown Complex Food Centre – This is one of the biggest and busiest hawker centers in Singapore, mainly serving all Chinese food.
• Hong Lim Market Food Centre – This one is another packed out food court with so many food options that will blow your mind.
• Tiong Bahru Food Centre – Although one of the oldest Singapore markets and areas. It almost has a mall food court appearance, but it's still open-air, very spacious, nice and clean, and plenty of delicious food choices.
• Geylang Serai Food Centre – For Indonesian and Malay cuisine, Geylang Serai is one of the best food destinations to visit in Singapore. You'll find some amazing Nasi Padang stalls in the food court.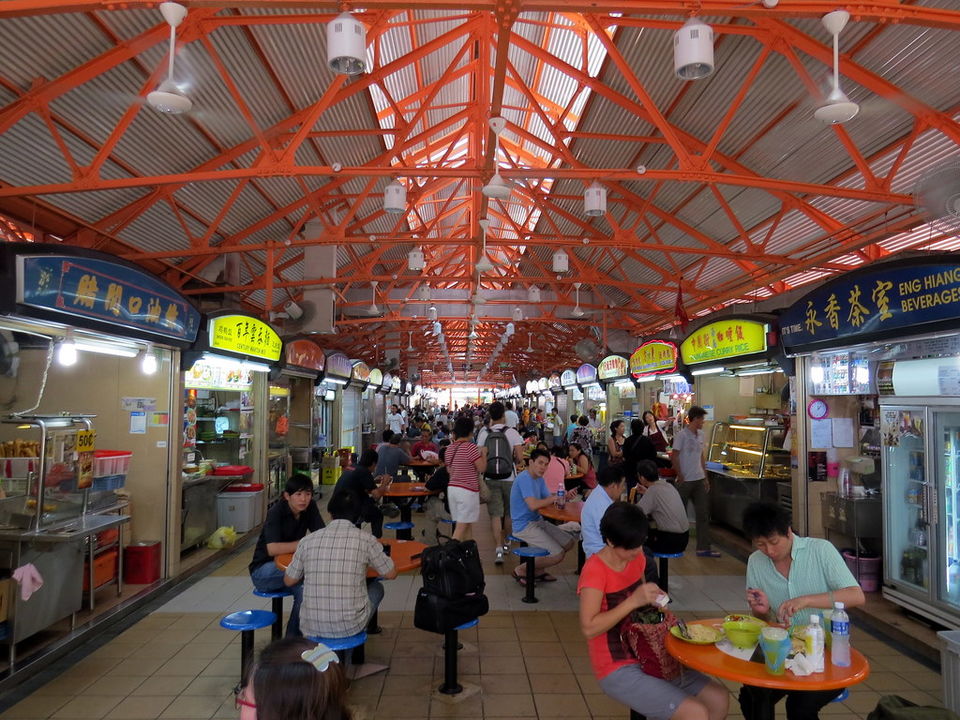 If you are a food lover, below is the check-list of authentic local cuisine in Singapore that you must eat when you visit.
1) Kaya Butter Toast & Soft-Boiled Eggs
The only traditional Singaporean breakfast is Kaya Toast with Soft-Boiled Eggs. It is served with slices of bread with a large amount of butter on it.
You can season it with salt, pepper and dark/light soya sauce. Dip the kaya toast into the eggy mixture for extra deliciousness!
Best Kaya Toast Stalls:
• Ya Kun Kaya Toast
• Chin Mee Chin Confectionery
• Good Morning Nanyang Cafe
2) Roti Prata
Yet another cross-cultural dish that has been popularly adopted by Singaporeans is the Roti Prata. It is an Indian origin but has a Malay name, and is eaten by the Chinese! Sounds amazing, right? Well, that's what Singapore's racial harmony is all about.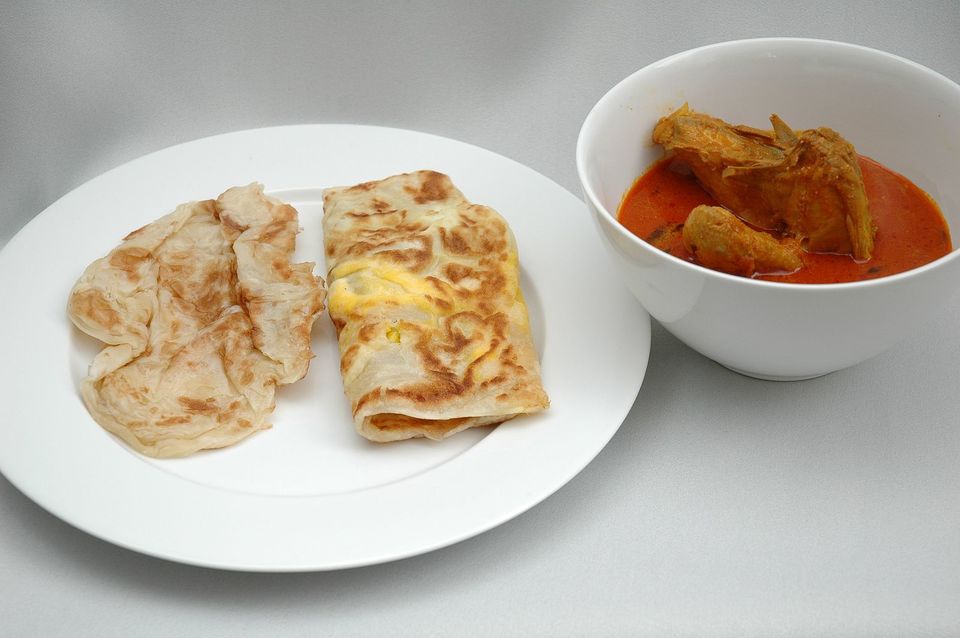 Best Prata Stalls:
• The Spring Leaf

• The Roti Prata House
• Casuarina Curry Restaurant
3) Murtabak
It's a variant of Prata but with minced meat of chicken, goat, lamb or deer. It is served with chicken or fish gravy.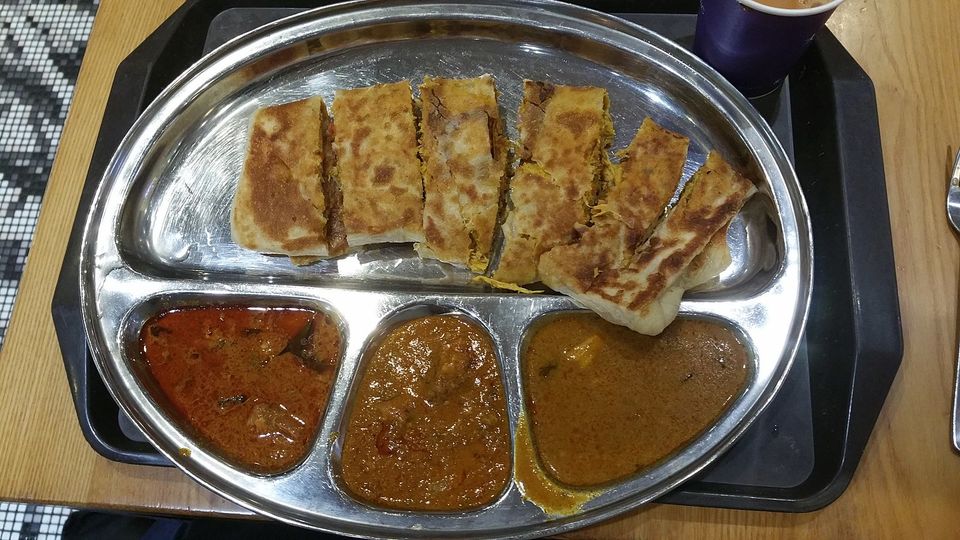 Best Murtabak Stalls:
• Singapore Zam Zam Restaurant
• Ajmeer Muslim Corner
4) Hainanese Chicken Rice
More accurately known as Hainanese Chicken Rice, this is one of Singapore's most well-known and celebrated dishes. No coffee shop in Singapore is complete without a Chicken Rice stall.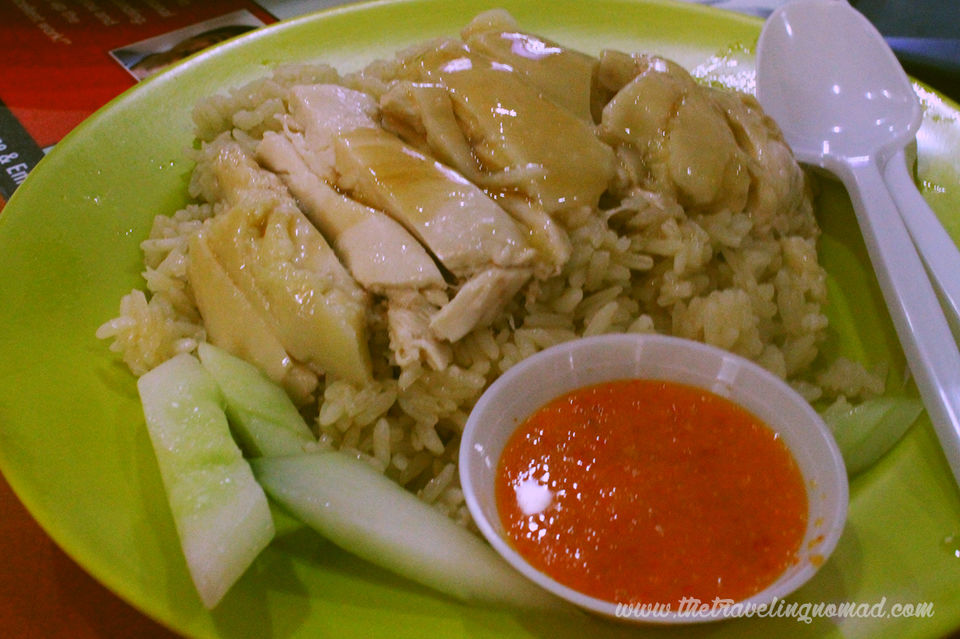 Best Chicken Rice Stalls:
• Boon Tong Kee
• Ming Kee Chicken Rice & Porridge
• Tian Tian Chicken Rice
• Wee Nam Kee Hainanese Chicken Rice Restaurant
5) Curry Puff
A Curry Puff is a traditional local snack item. It is small baked pie enclosed with either short crust or puff pastry with curry gravy, chicken, potato and egg.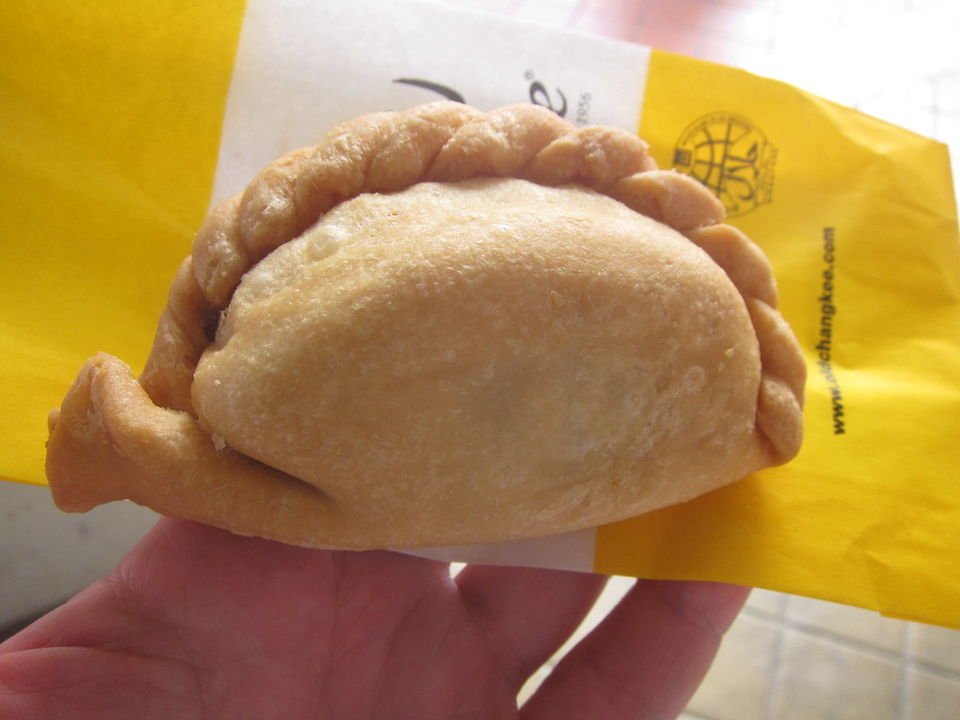 Best Curry Puff Stalls:
• Tip Top Curry Puff
• 1A Curry Puff
• Amk Curry Puff
6) Laksa
Laksa is a dish created from the merging of Chinese and Malay cuisine, otherwise known as Peranakan culture. There are two main types of Laksa – Curry Laksa and Asam Laksa.
Curry Laksa is more predominant in Singapore, while Asam Laksa is more commonly found in Malaysian regions like Penang.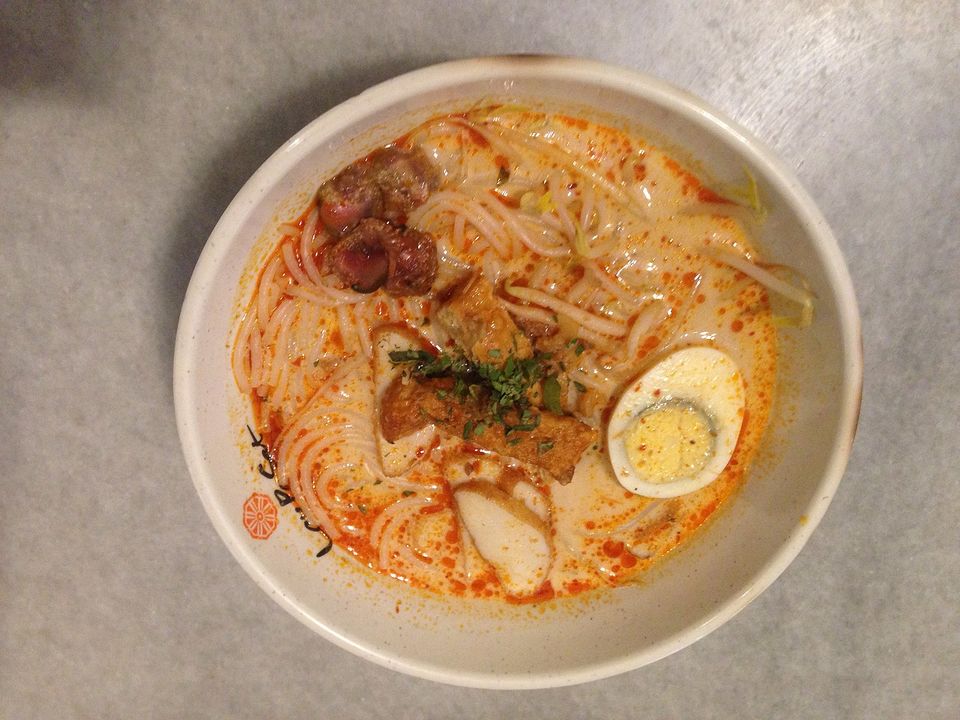 Best Laksa Stalls:
• 328 Katong Laksa
• Sungei Road Laksa
• Janggut Laksa
7) Crabs (Chilli Or Pepper)
The two most famous styles of cooking crabs in Singapore are with a sweet, spicy tomato-ish chilli sauce, or with black pepper sauce.
Best Singapore Crab Stalls:
• Red House Seafood Restaurant
• No Signboard Seafood
• Long Beach Seafood
• Crab Party
8) Fish curry Head
This is another ambiguous dish which probably has a South Indian origin, but has been heavily influenced by the various ethnicities in Singapore. What I do know, is that it's delicious.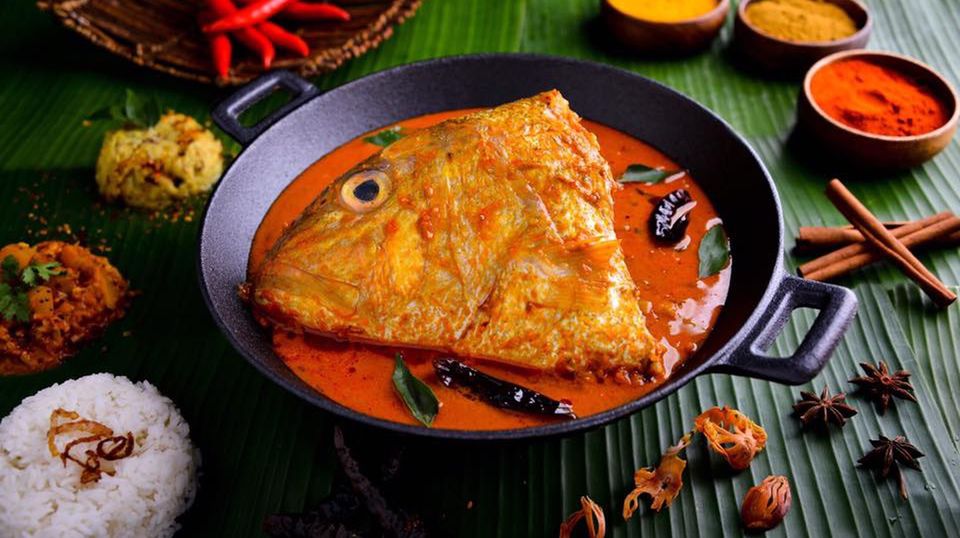 Best Curry Fish Head Stalls:
• Bao Ma Curry Fish Head

• Zai Shun Curry Fish Head

• Muthus's (little india)

9) Satay
Satay is a dish of skewered, turmeric-marinated meat that is grilled on an open fire. It originates from Indonesia but has become a common hawker dish in Singapore.
A spicy peanut dip is also provided for the Satay and sides as well.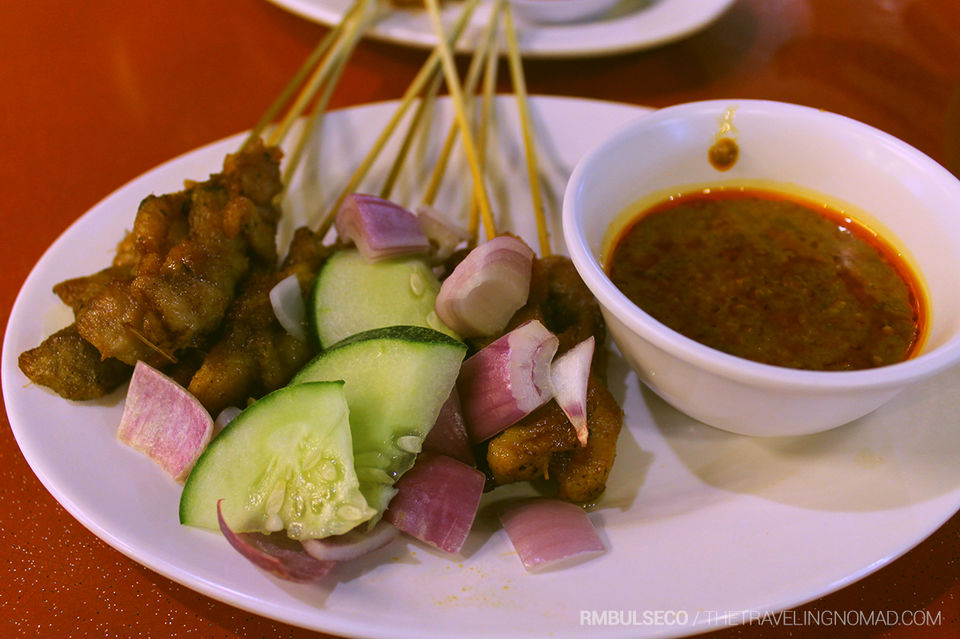 Best Satay Stalls:
• Kwong Satay
• Haron Satay
• Chuan Kee Satay
• East coast beach on weekends
10) Ice Kacang (Ice Beans)
A grinding machine is used to produce the mountain of shaved ice on top of a bowl of assorted ingredients like red bean, palm seed, agar agar jelly, chendol, grass jelly or any other filling desired.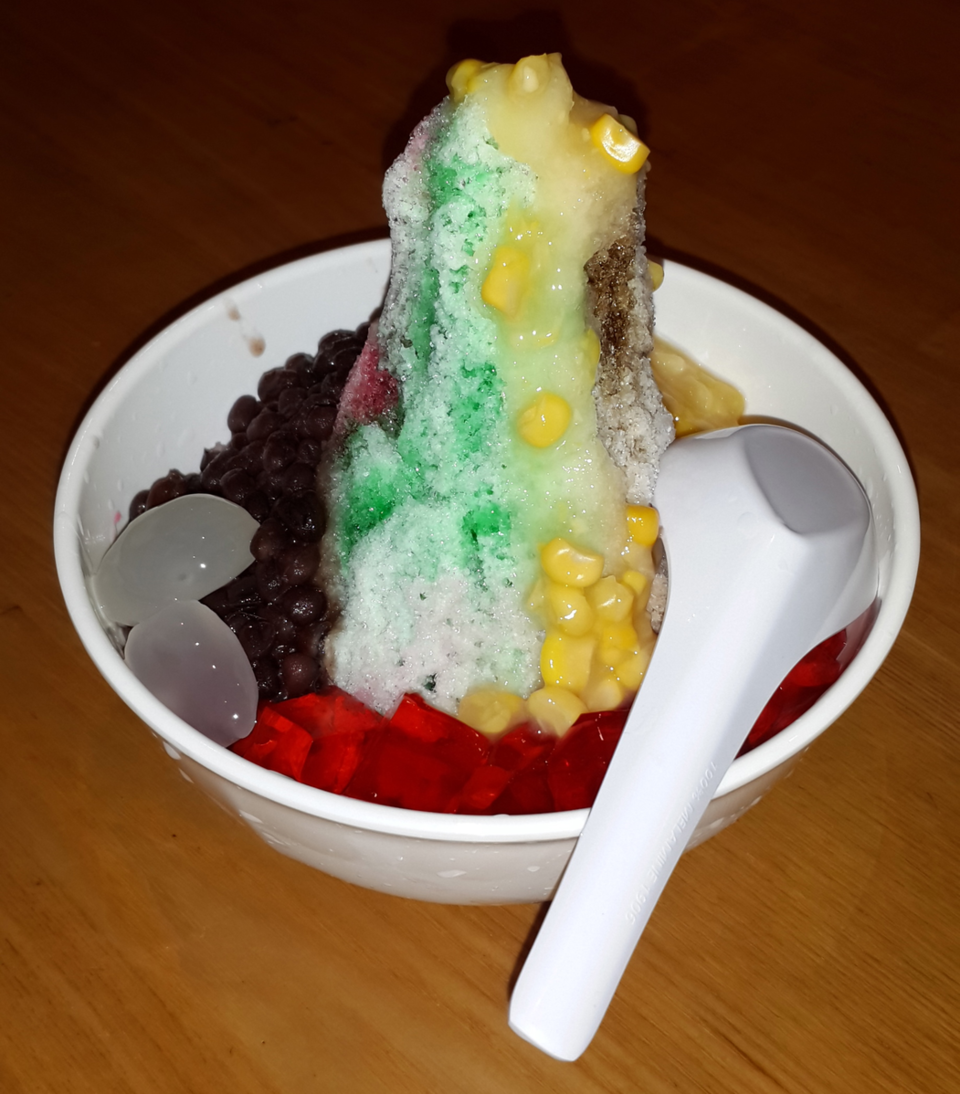 Best Ice Kacang Stalls:
• Annie's Peanut Ice Kacang
• Mei Heong Yuen
• Karu's Indian Banana Leaf Restaurant
12) Fried Carrot Cake (菜头粿)
The Singapore Fried Carrot Cake is made with eggs, preserved radish (chai poh) and white radish flour cake, which resembles a 'white carrot', thus giving rise to the dish name.
This is a popular dish in both Singapore and Malaysia.
Best Fried Carrot Cake Stalls:
• Fu Ming Carrot Cake
• Hai Sheng Carrot Cake
• He Zhong Carrot Cake
13) Dim Sum
Another Hong Kong/ Shanghai-inspired type of cuisine available in Singapore is Dim Sum or 'Dian Xin'. This is not exactly one dish, but a set of small dishes to be savoured in a group – a typical Chinese dining sharing custom.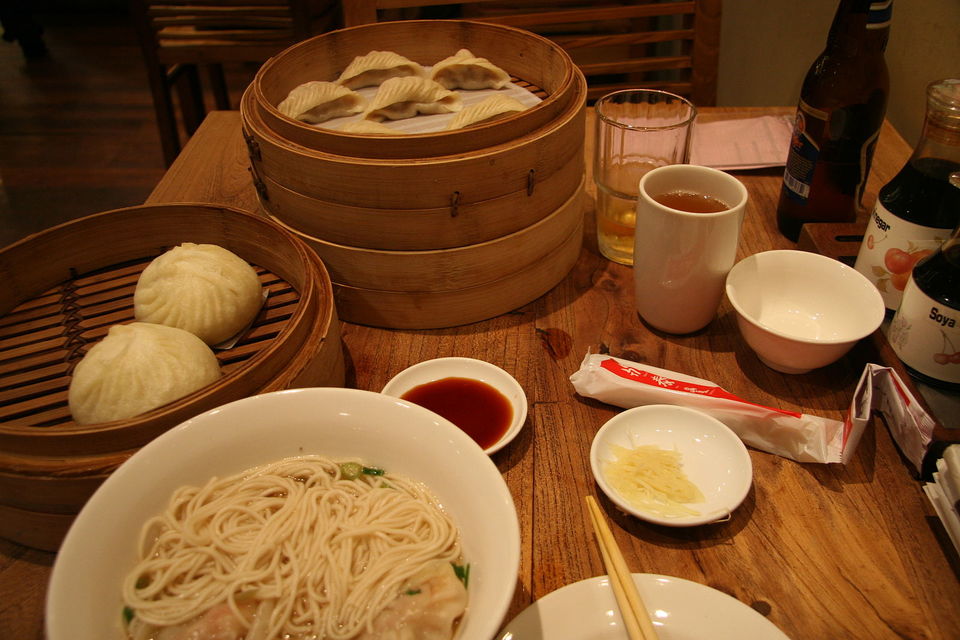 Best Dim Sum Stalls:
• Swee Choon Tim Sum:
• Tim Ho Wan
• Wen Dao Shi (搵到食)
14) Oyster Omelette
Popular in Singapore hawker centres as well as in Taiwan night markets, this is a dish that many foreigners and locals love.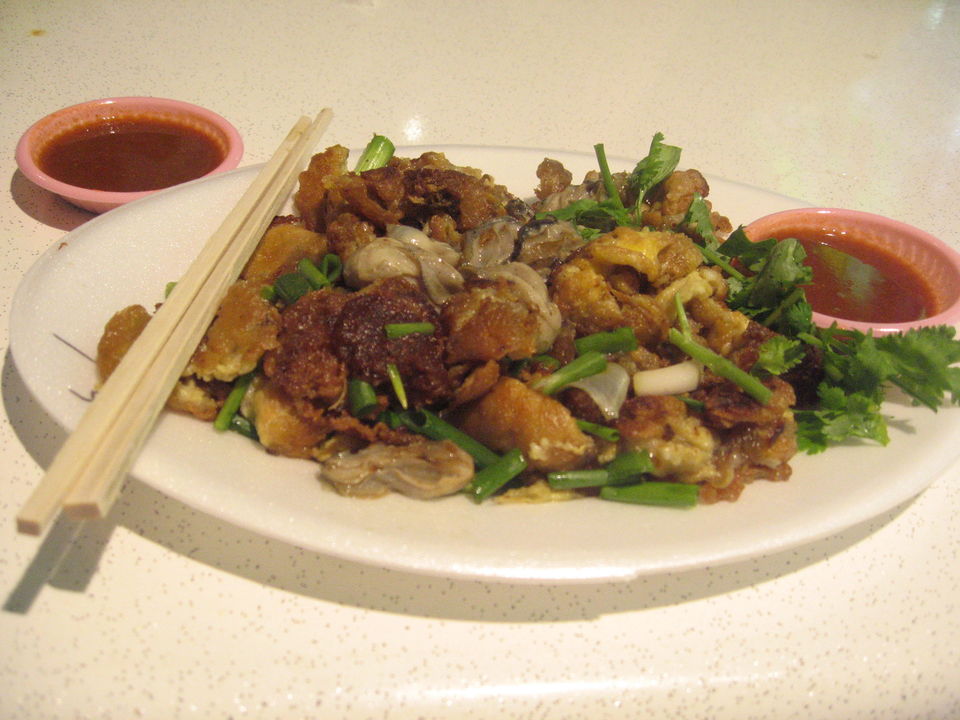 Best Oyster Omelette Stalls:
• Simon Road Oyster Omelette
• Ang Sa Lee Oyster Omelette
• Bedok 85 Fried Oyster Omelette
15) Durian
Widely regarded by many as the 'King Of Fruits' in Southeast Asia and the national fruit of Singapore, most foreigners are turned off by the strong 'pungent' smell, while locals adore the flesh so much that they turn it into desserts, cakes, tarts and even shakes.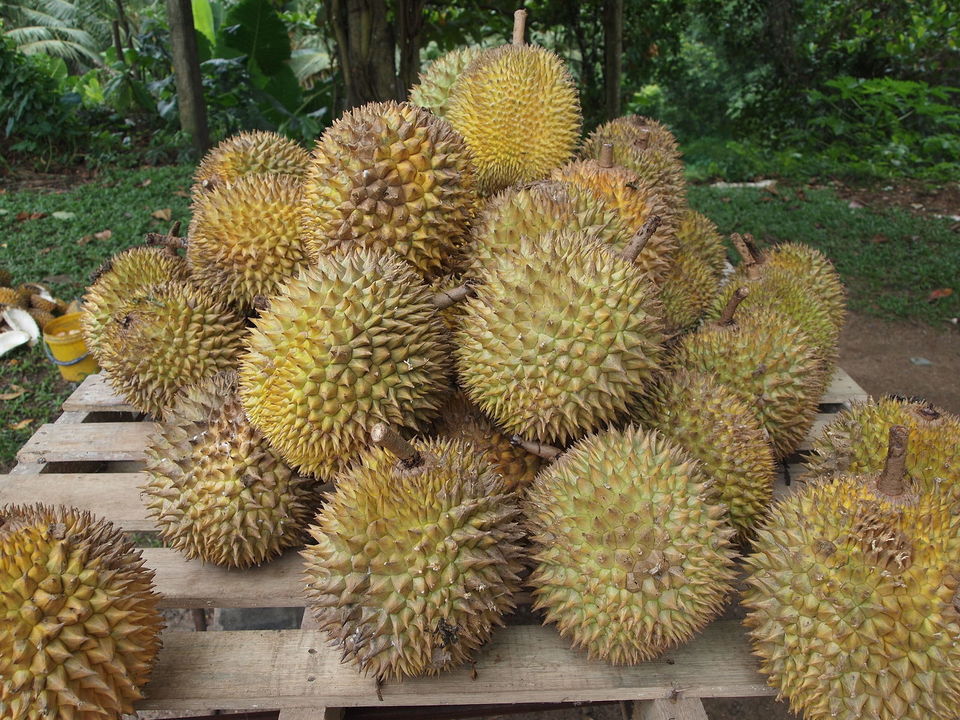 15) Nasi Lemak (Coconut Rice)
Nasi Lemak is a very versatile dish. Traditionally wrapped in banana leaves, Nasi Lemak is a deeply-rooted Malay coconut rice dish.
Best Nasi Lemak Stalls:
• Ponggol Nasi Lemak
• Selera Rasa Nasi Lemak
• Chong Pang Nasi Lemak
16) Popiah
And finally, the last dish on this list to eat in Singapore is Popiah it is thin wafer stuffed with different vegetales and rice.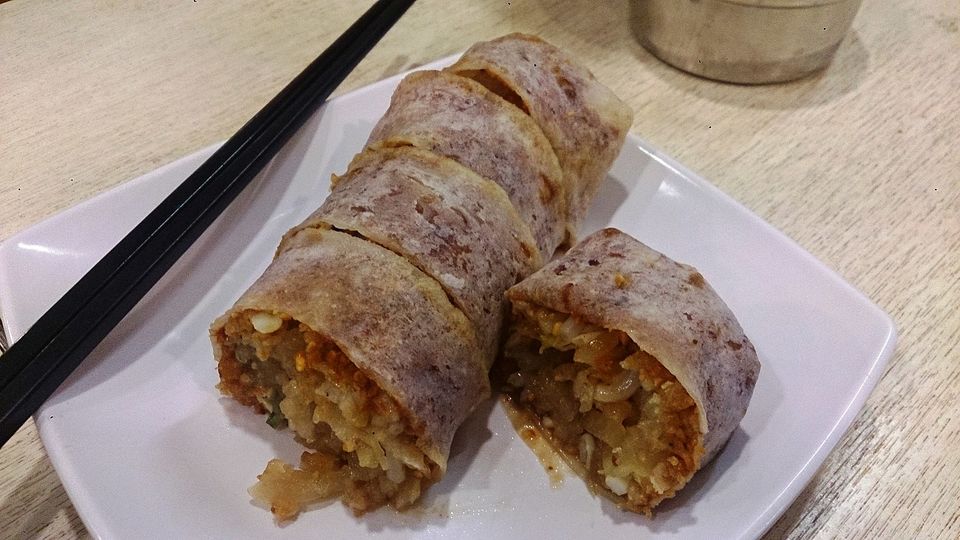 Best Popiah Stalls:
• Glory Catering
• Jit It Thai San Popiah 日益太山薄饼
• Qi Ji
That's all for now. I hope the guide I've compiled will give you a better, more authentic picture of what local Singapore food is all about.
Check out amazing attractions and how to get around in Singapore.

Thank you for stopping by and reading my post. Do post your comments if you have any questions and I'll be happy to answer them.
Have a great day!
xoxo
Mariya :)